Have you been to Mellow Mushroom yet??
Whether you are heading out for a night on the town or looking for a fun place to eat on your next family vacation, Mellow Mushroom is a must-experience restaurant!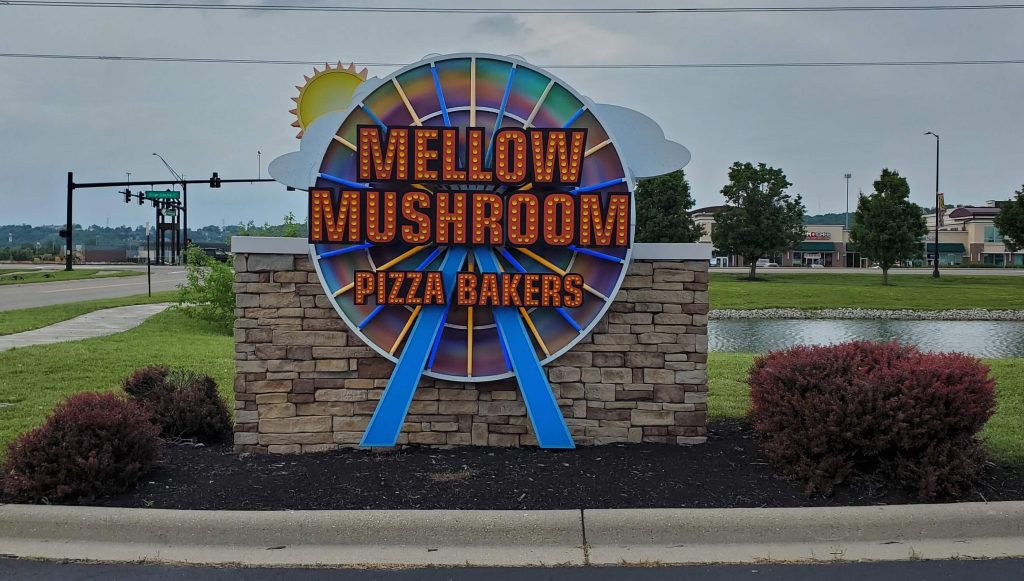 I stumbled across Mellow Mushroom when my older daughter was in middle school and we were taking her Girl Scout troop to Gatlinburg, Tennessee for a long weekend trip. I had never heard of it before but was good with the idea of trying a new pizza place. We soon discovered that Mellow Mushroom was so much more than just a pizza shop!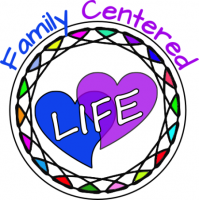 Welcome to Mellow Mushroom
Since that very first trip all those years ago, we have been able to stop and enjoy several different Mellow Mushroom restaurants on various trips throughout the US!
Here is a picture from Orlando, Florida! We stopped by on our way to enjoy a family cruise to the Caribbean!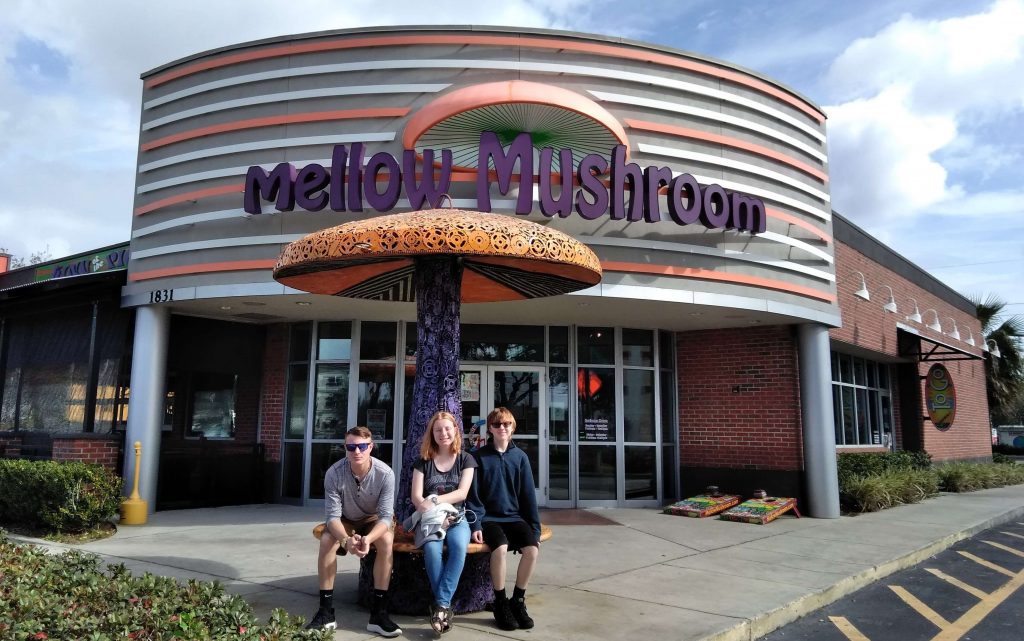 This is the outside of the Mellow Mushroom in downtown Owensboro, Kentucky! My husband and I have driven about an hour to get there just for supper on a couple of occasions. We have also stopped by when we hit Friday After 5 in Owensboro!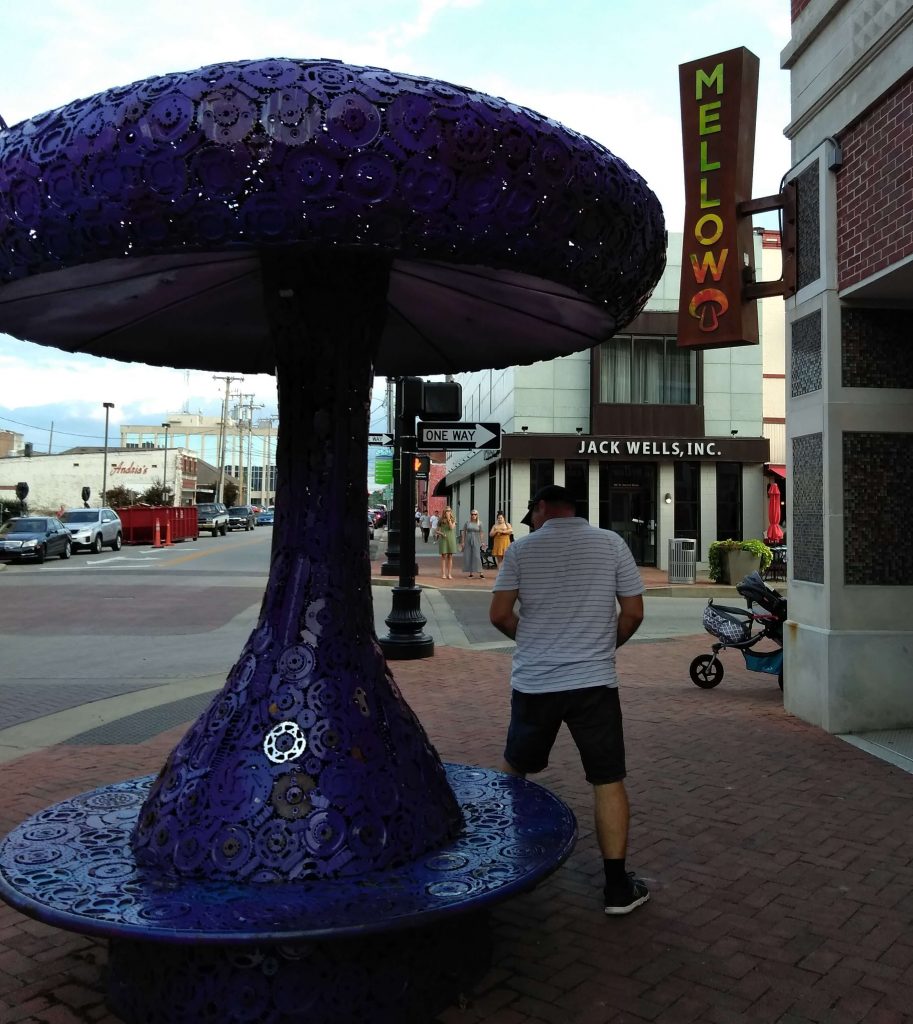 Most recently, my youngest son and I stopped by Mellow Mushroom in Columbus, Ohio on the way to his college visit at Ohio University in Athens, Ohio! (OU is where I earned two of my college degrees I would like to add! We shall see if he decides to go there!)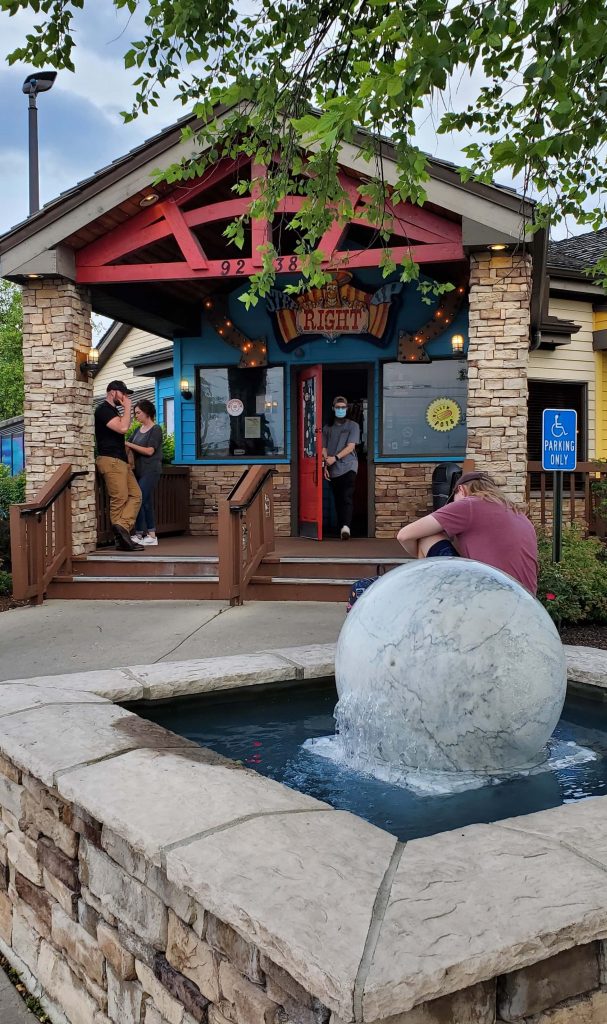 We have enjoyed many fun memories at these very unique restaurants!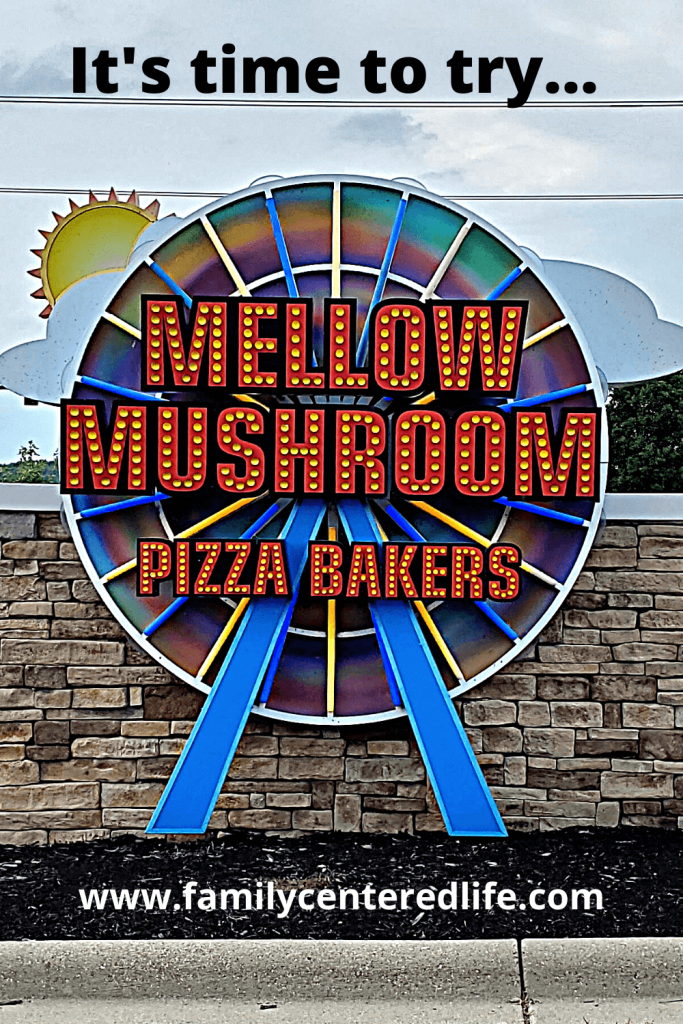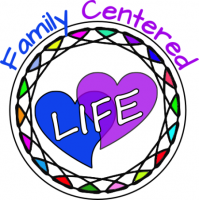 The Atmosphere
The atmosphere is fun and unique! Plus, there is a slightly different atmosphere and slightly different decorations at each Mellow Mushroom.
The following two pictures are from Gatlinburg, Tennessee. The bar area is called the "Moonshine Lounge" since moonshine fits in with the local atmosphere.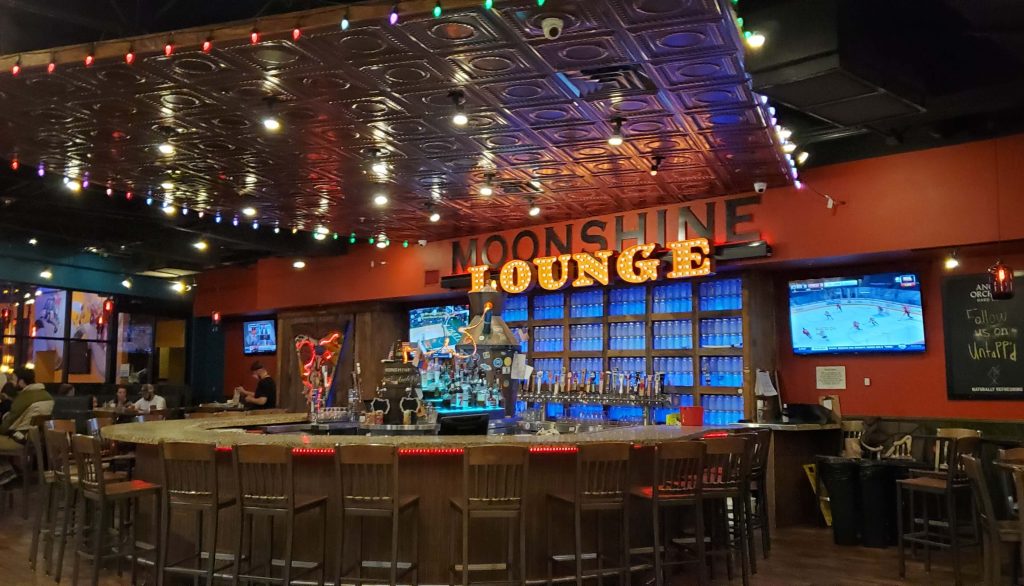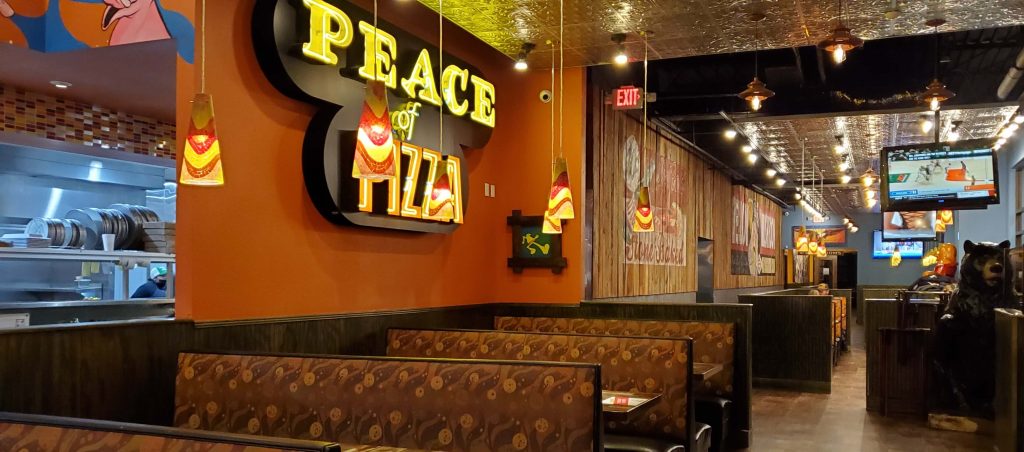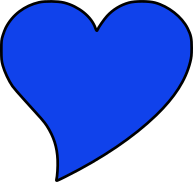 The atmosphere is a little different when we visited Columbus, Ohio. The atmosphere is still fun, but slightly different! It was an older building that had been given some lively decorations (and, of course, a large mushroom in the center)!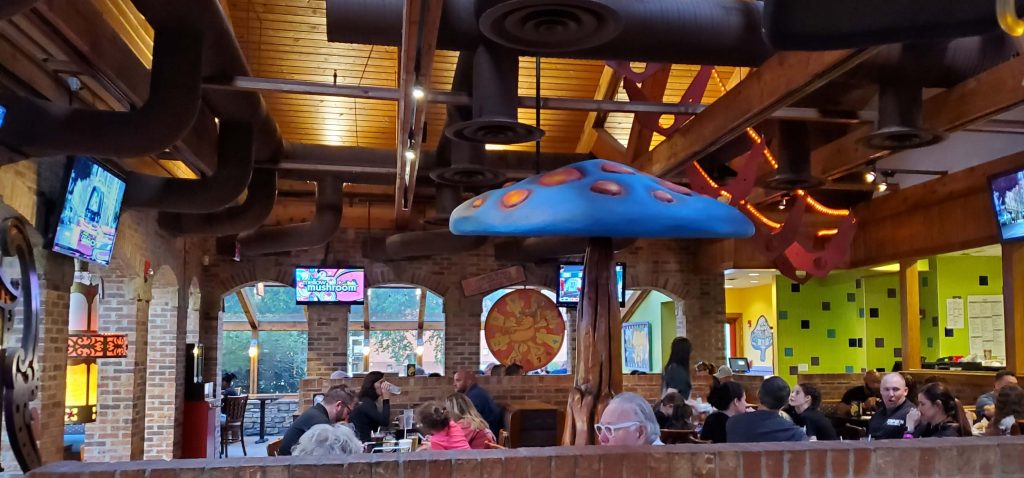 This was a sign I had not seen until our visit to Columbus! It made me giggle, so I had to take a picture!!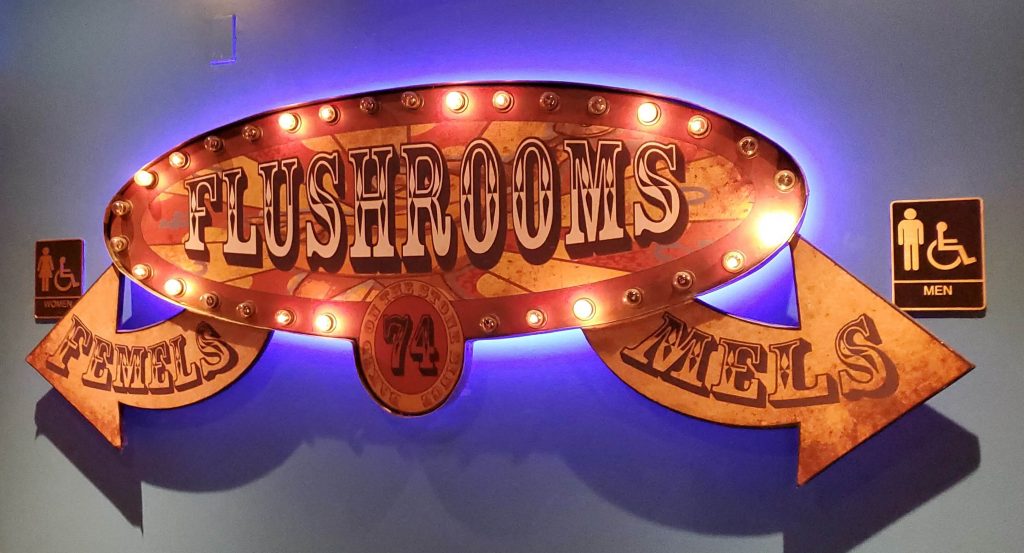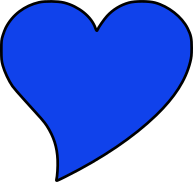 Here is a couple of great pictures from our stop in Owensboro, Kentucky when we went to enjoy Friday After 5! The clock made my husband laugh a little when he first noticed it!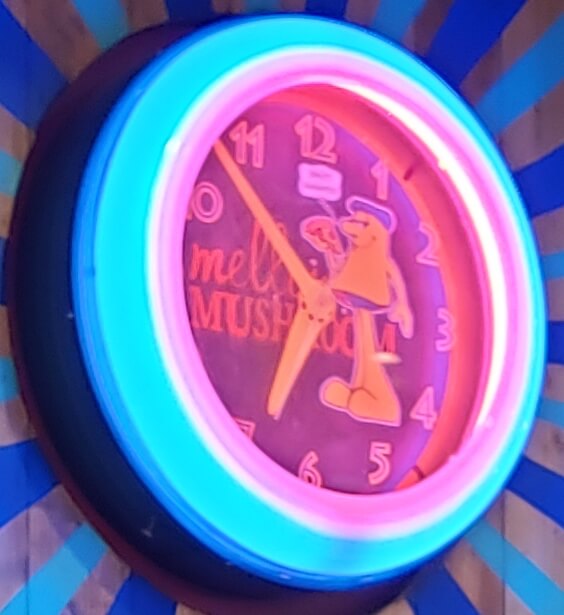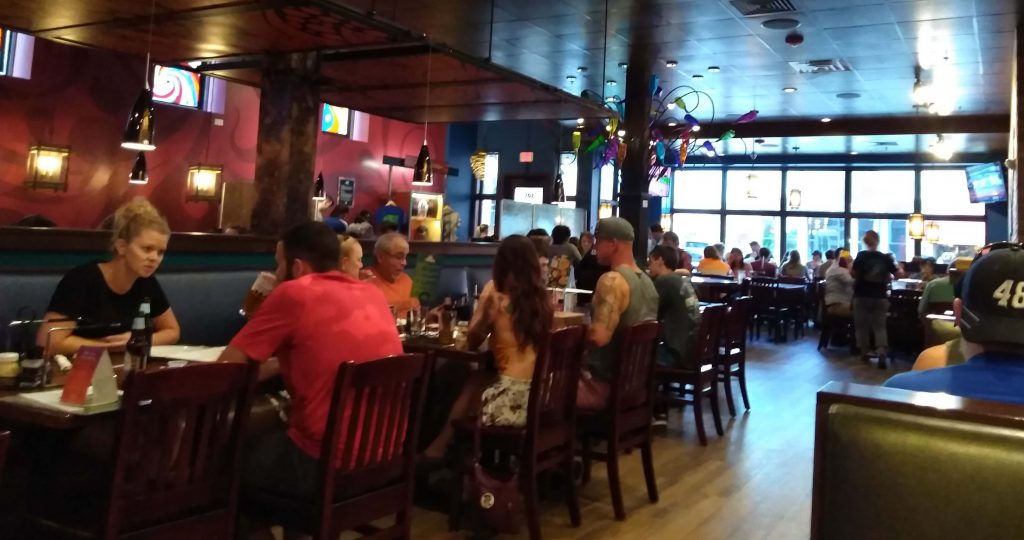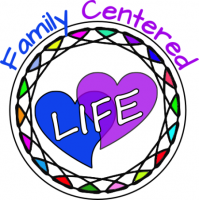 The Menu!
As I mentioned before, Mellow Mushroom may be best known for pizza, but they have a much larger menu than just pizza!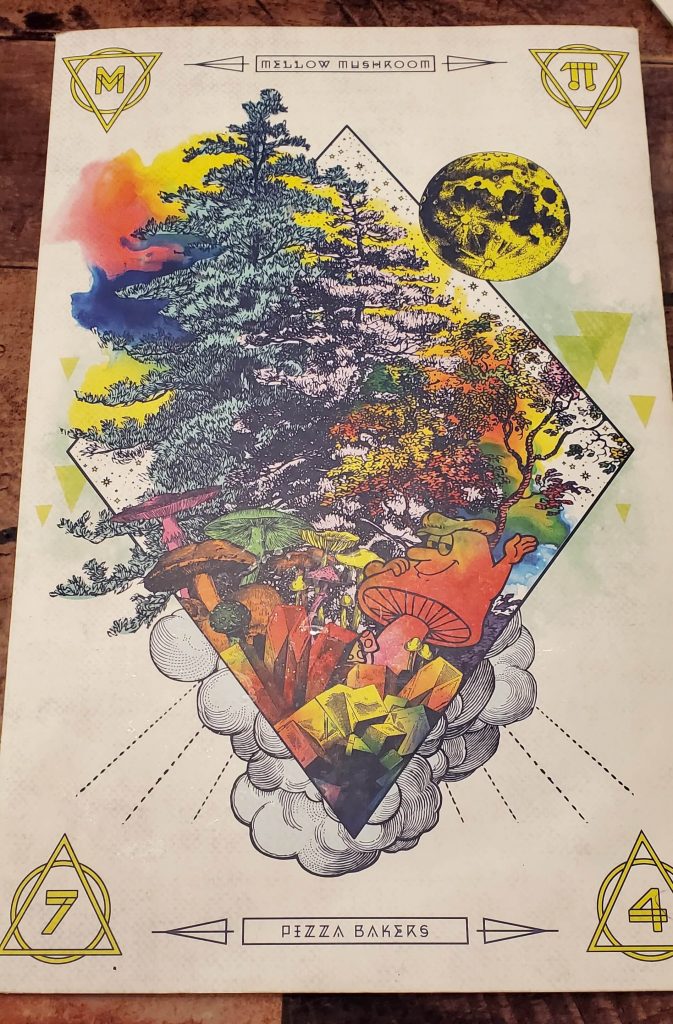 Prices are reasonable and comparable to any other sit-down restaurant in most large cities.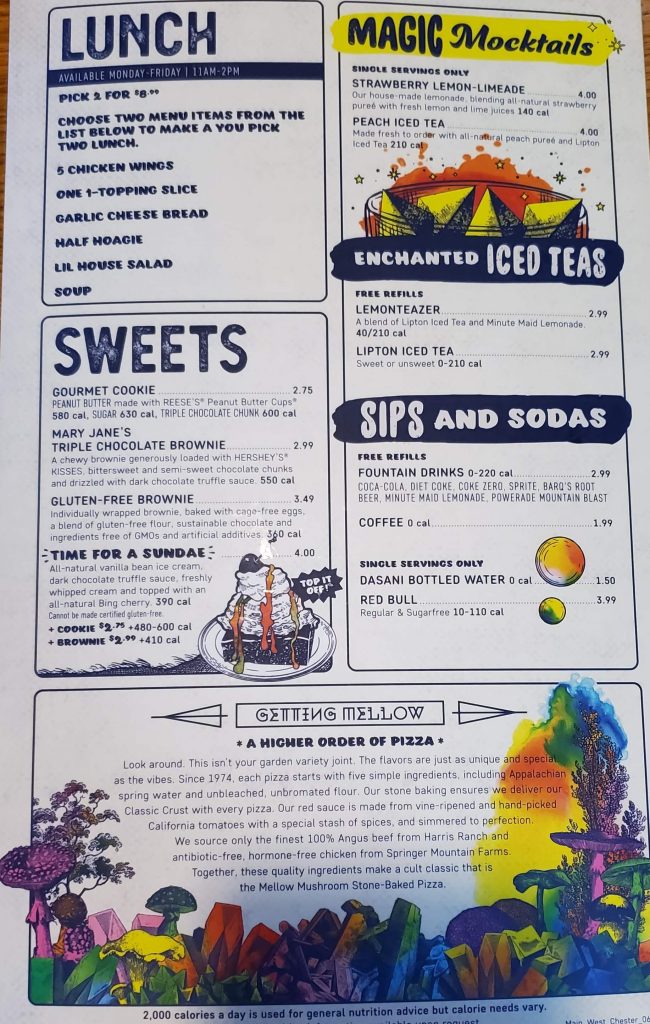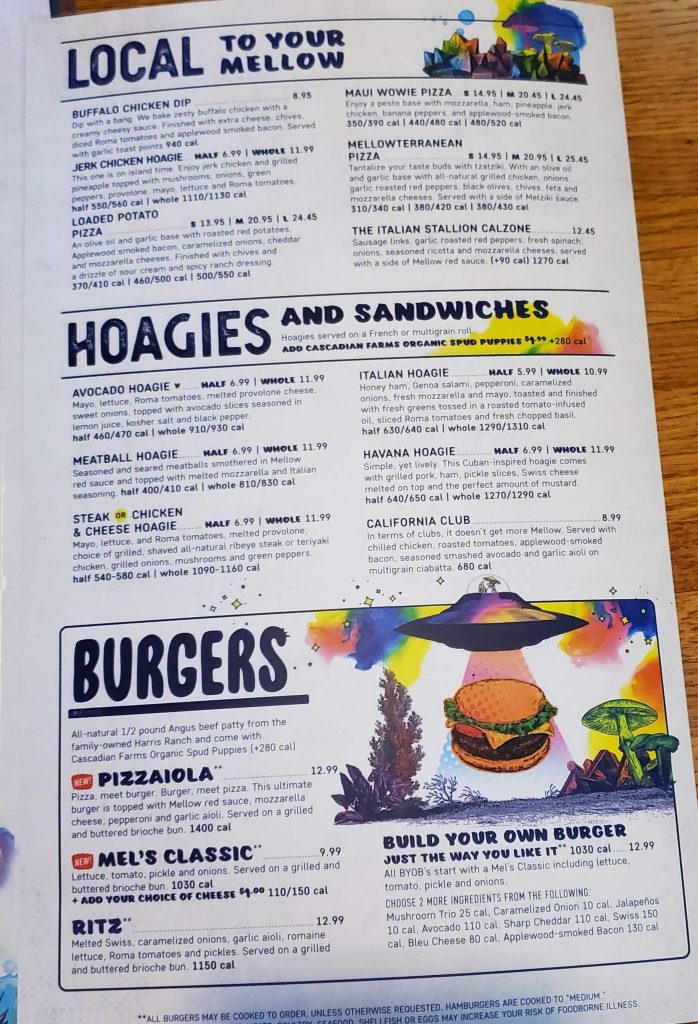 Again, as I said, the menu is HUGE! It just keeps going and we haven't even gotten to the pizza options yet!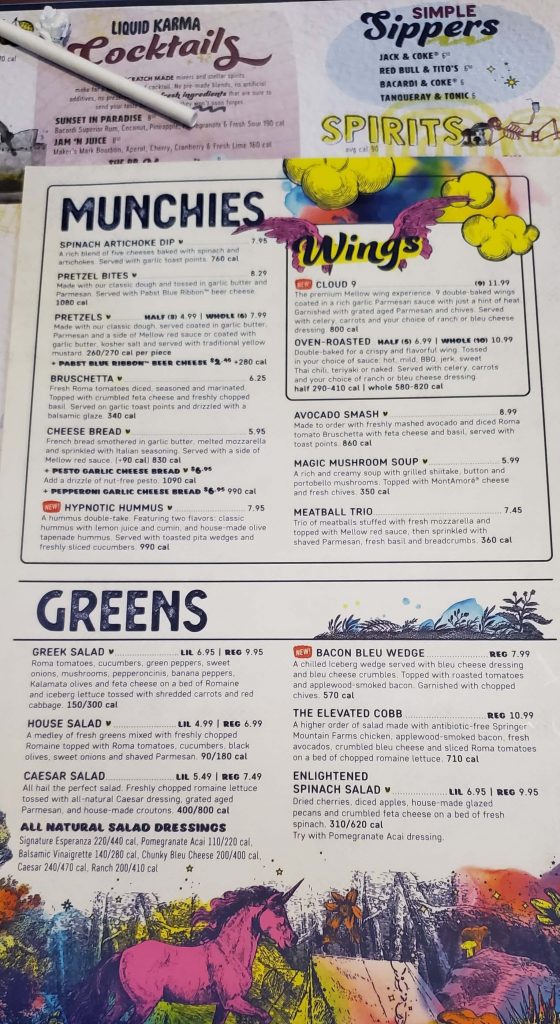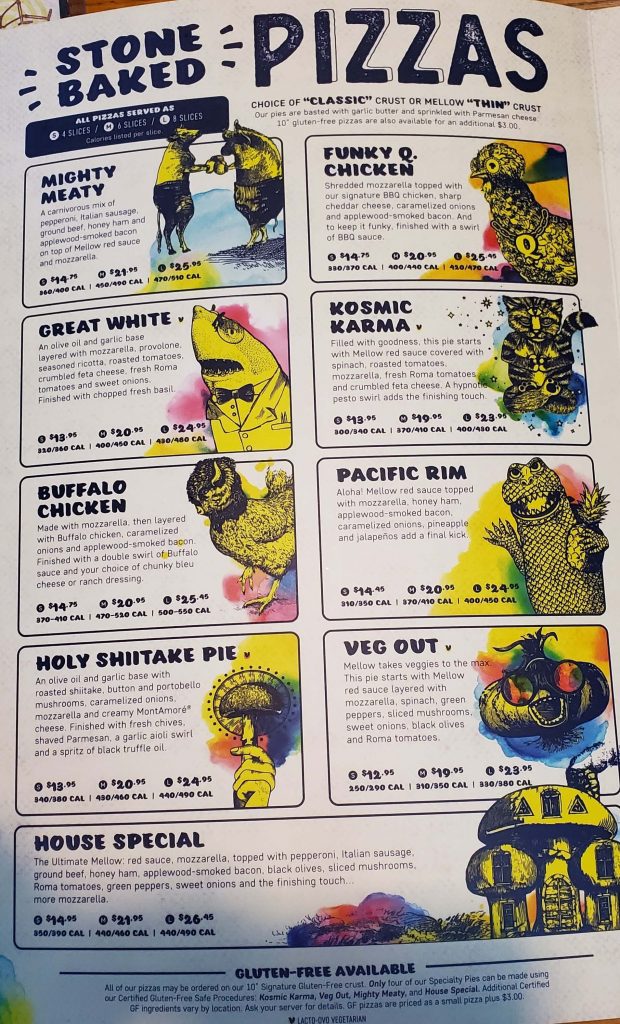 Our typical favorite is their pizza! The crust is amazing! It's probably my favorite crust of any pizza I've had!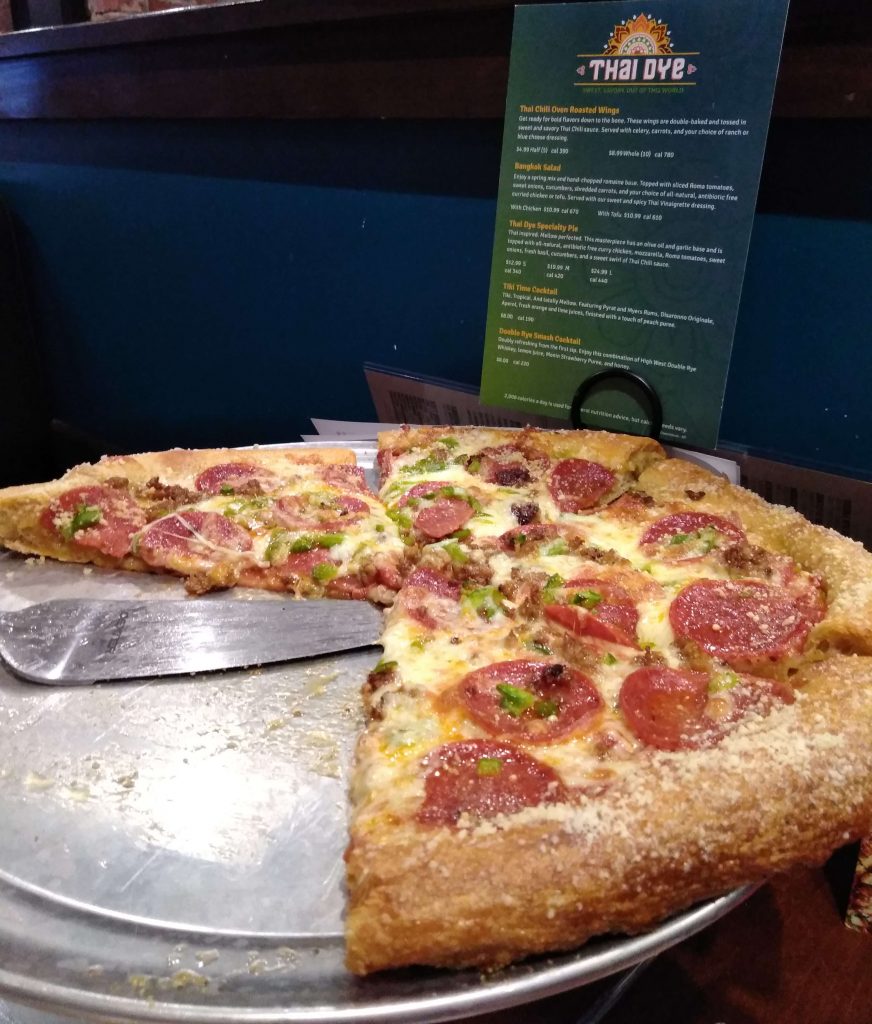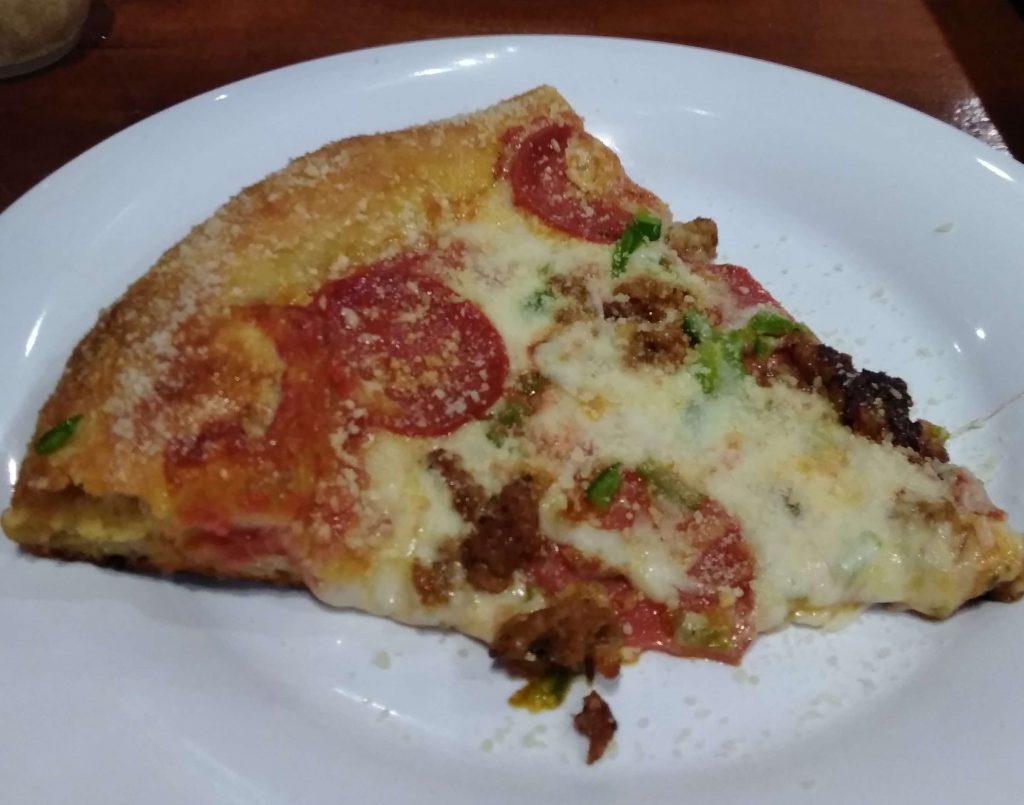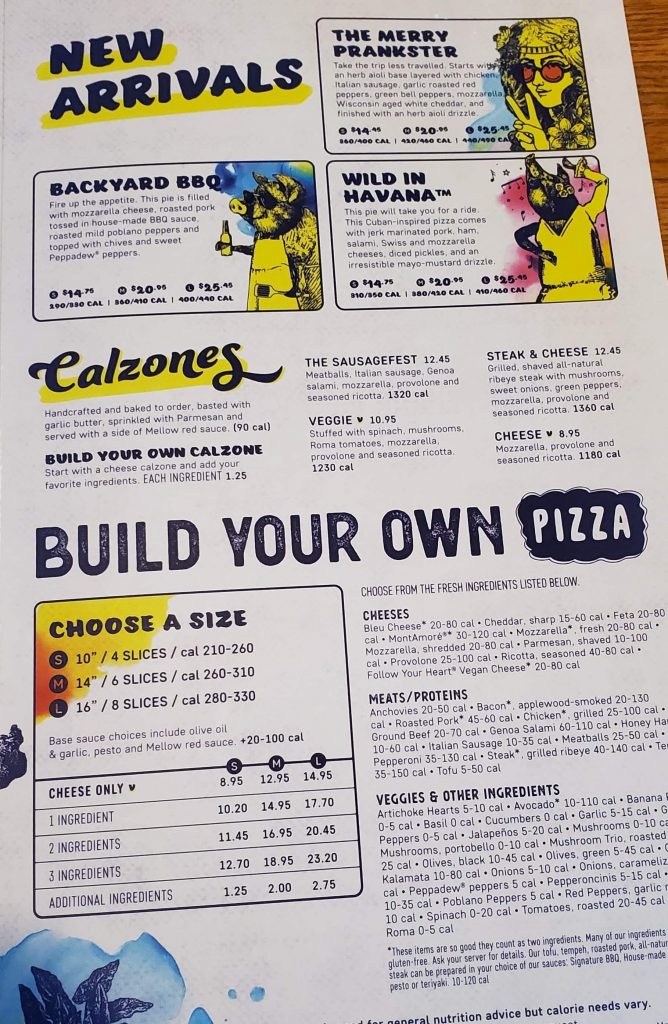 However, most recently, I've moved on to their calzones! It's their amazing crust surrounding your choice of whatever toppings you desire! I've been on a sausage and green pepper kick!
Unfortunately for you, I don't have any pictures of the calzones….they are too yummy to stop and take any pictures!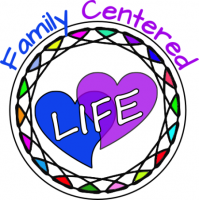 The Endless Drink Options
I feel like their adult drink menu has about as many options as their food menu!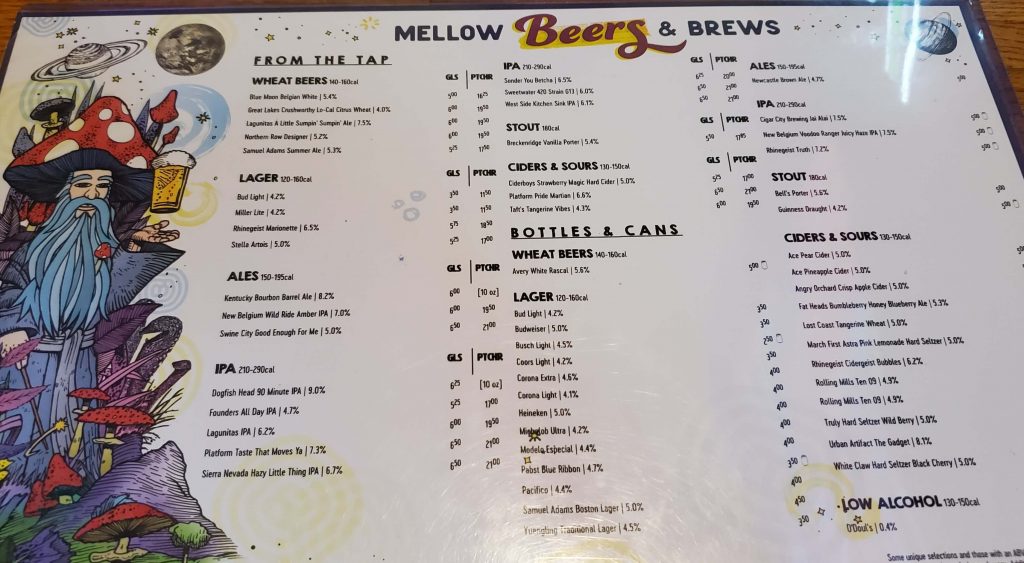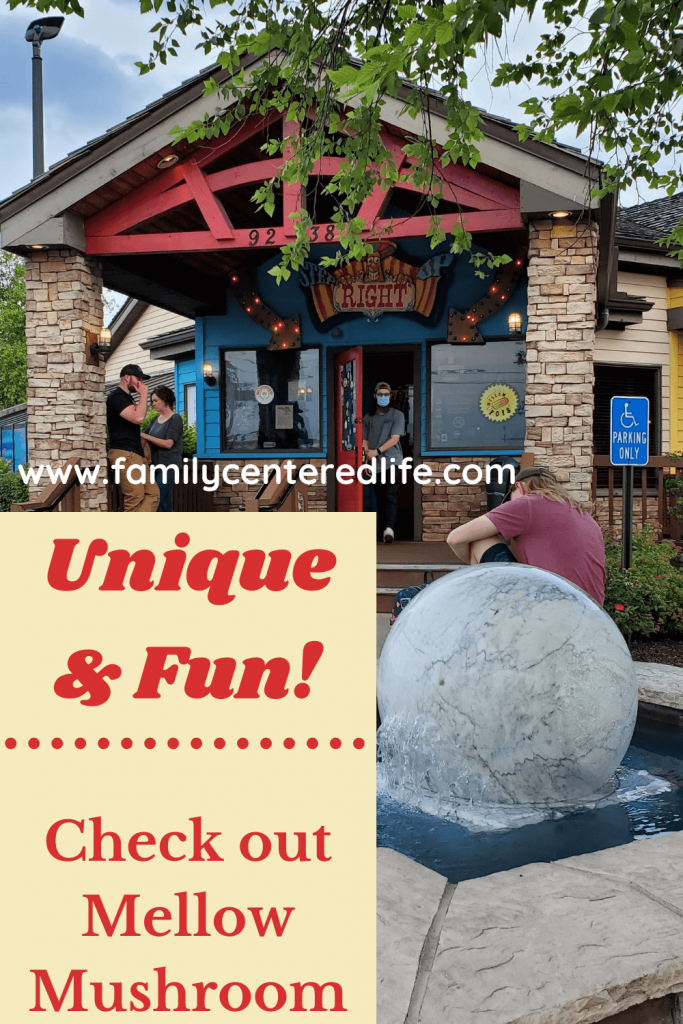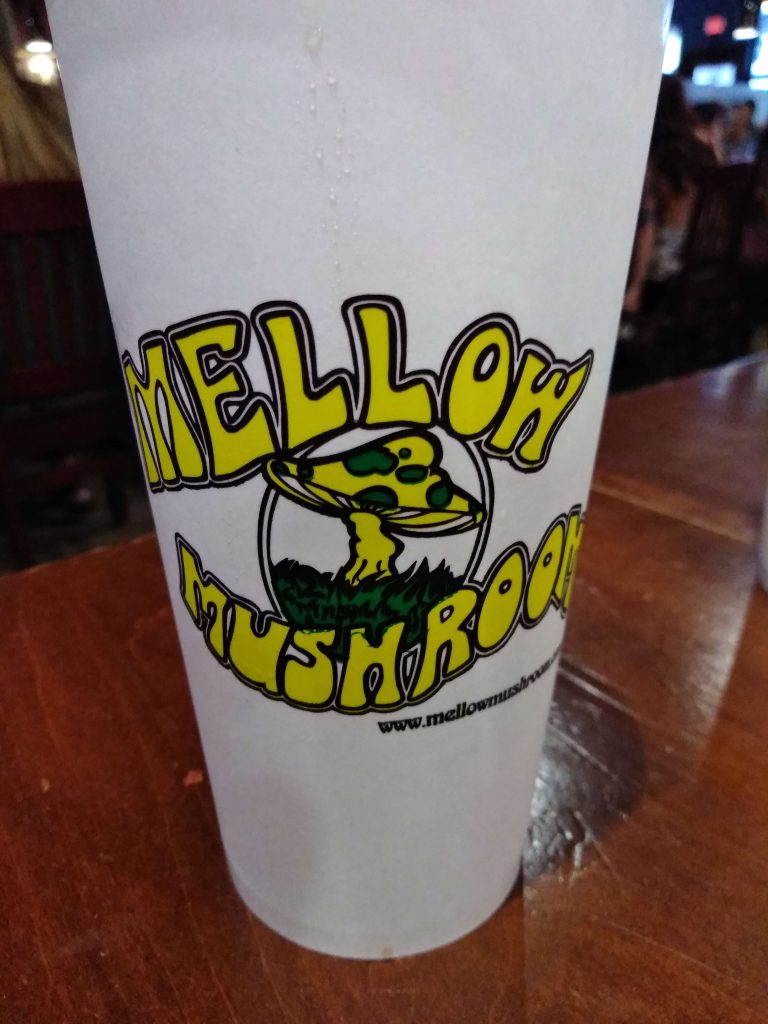 My husband typically goes for just a Bud Light, but they have SO MANY other options!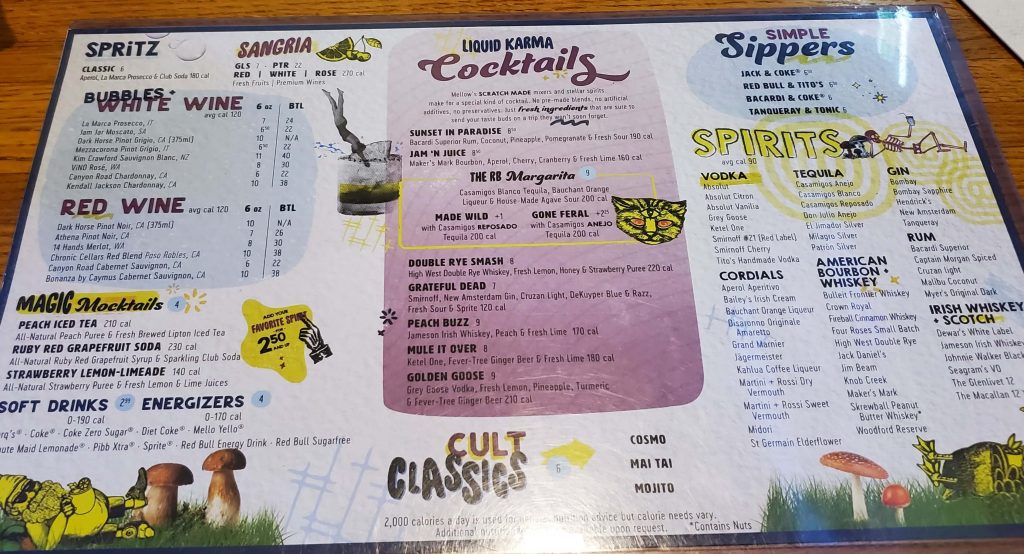 Mellow Mushroom is definitely a stop you need to make if you have not already tried it! I'm happy to find one when we travel! We usually try to hit new restaurants when we travel, but this is one I'm happy to hit anywhere we go!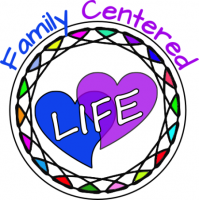 You May Also Enjoy: