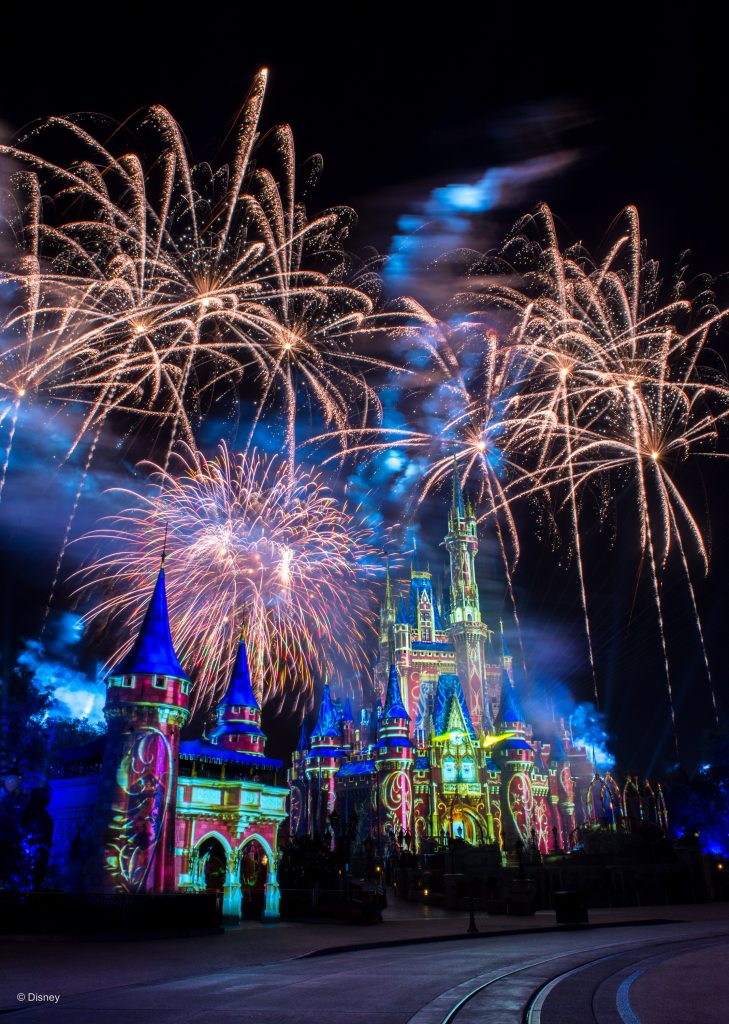 Disney is a fun and amazing place for everyone in the family!
Many people think Disney means young kids, but Disney is fun for EVERYONE…EVEN TEENS!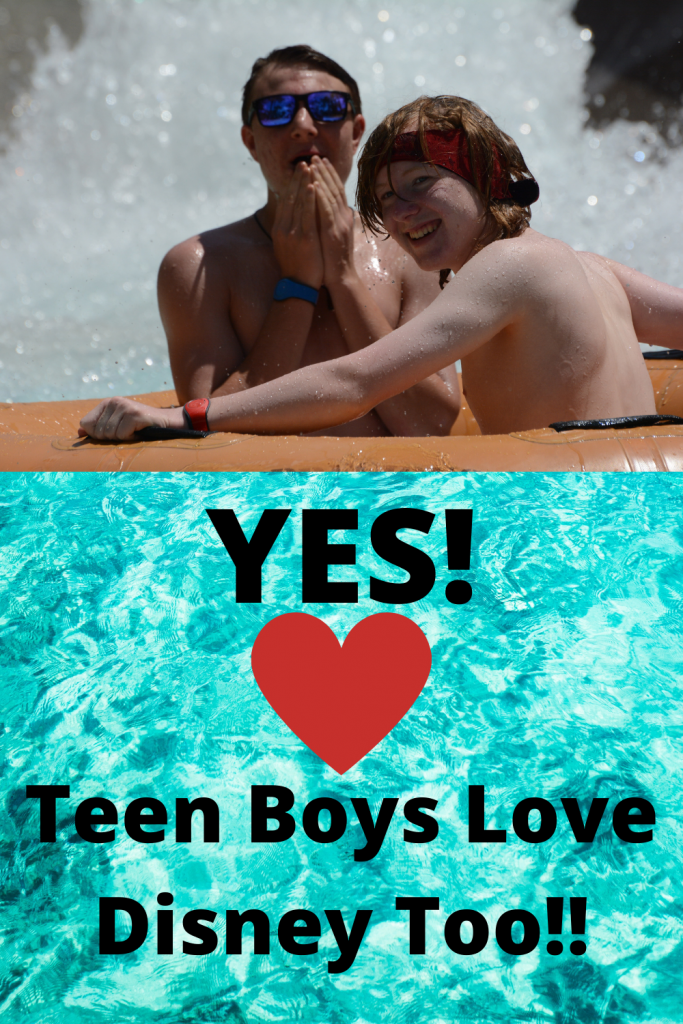 Roller Coasters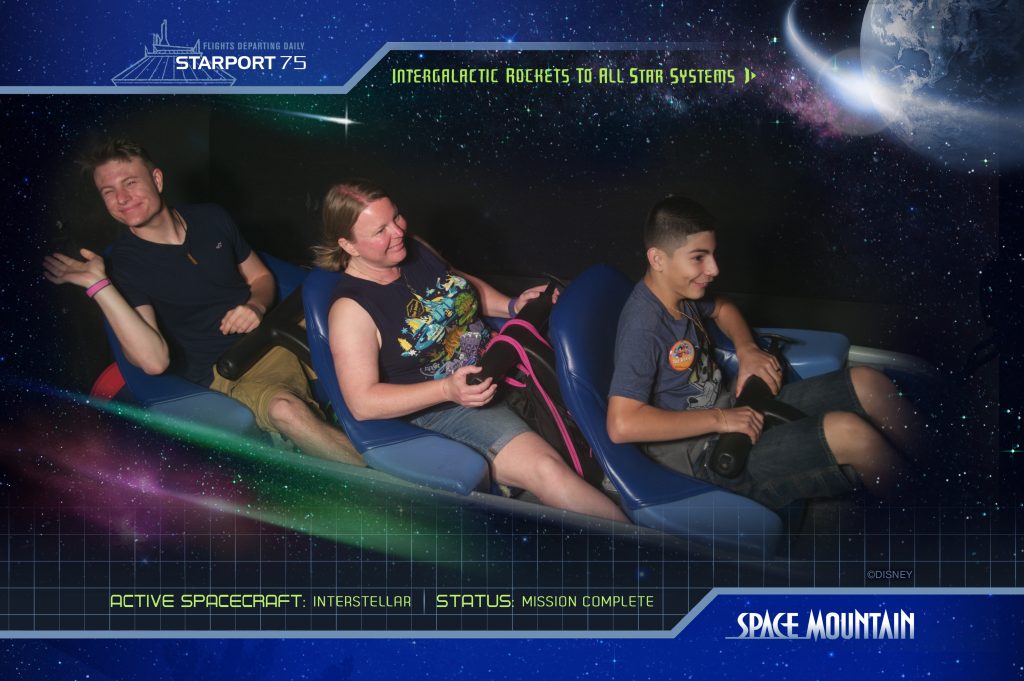 Teen boys love rides, especially the roller coasters! There are so many exciting rides and attractions at each Walt Disney World park, there will be no problem keeping a teenage boy entertained.
The FOOD
Enough said! Teen boys love to eat. There are a couple of different types of dining opportunities that are especially fun for teen boys are all of the food available in the countries in EPCOT and specialty dining.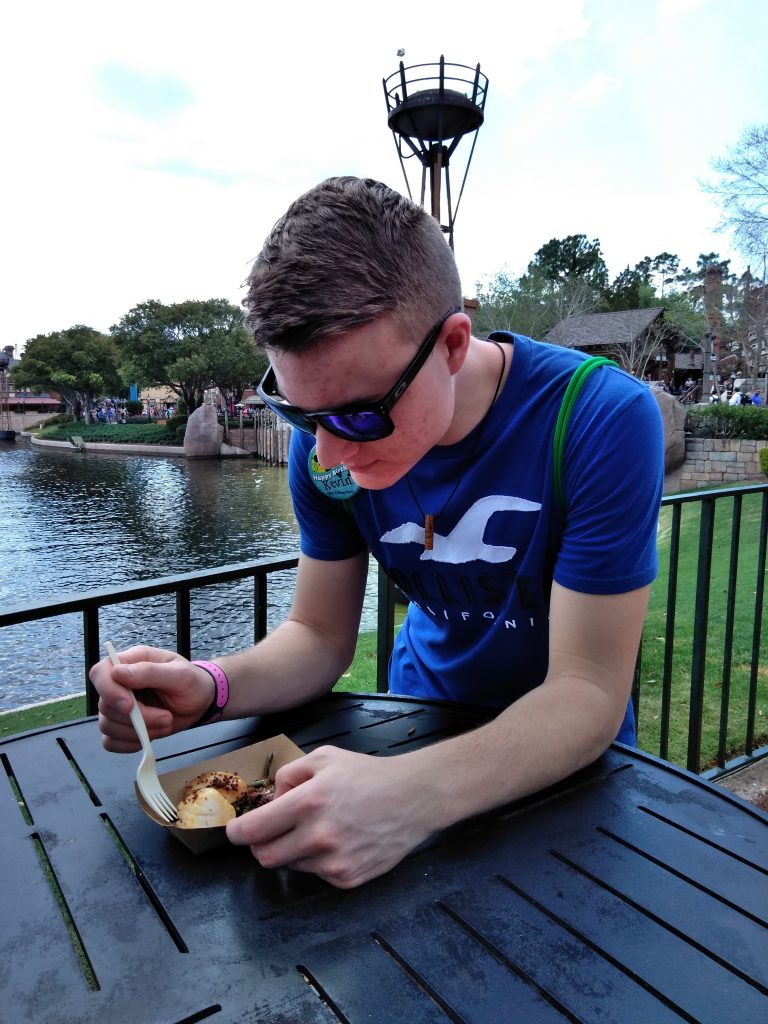 EPCOT offers an enormous variety of food options from mild to exotic. Plus, depending on when you got to Disney World, they have the various food festival events at EPCOT–increasing the variety of options available! One of my teen boys enjoys the exotic and the other still prefers chicken nuggets and both are well satisfied in EPCOT.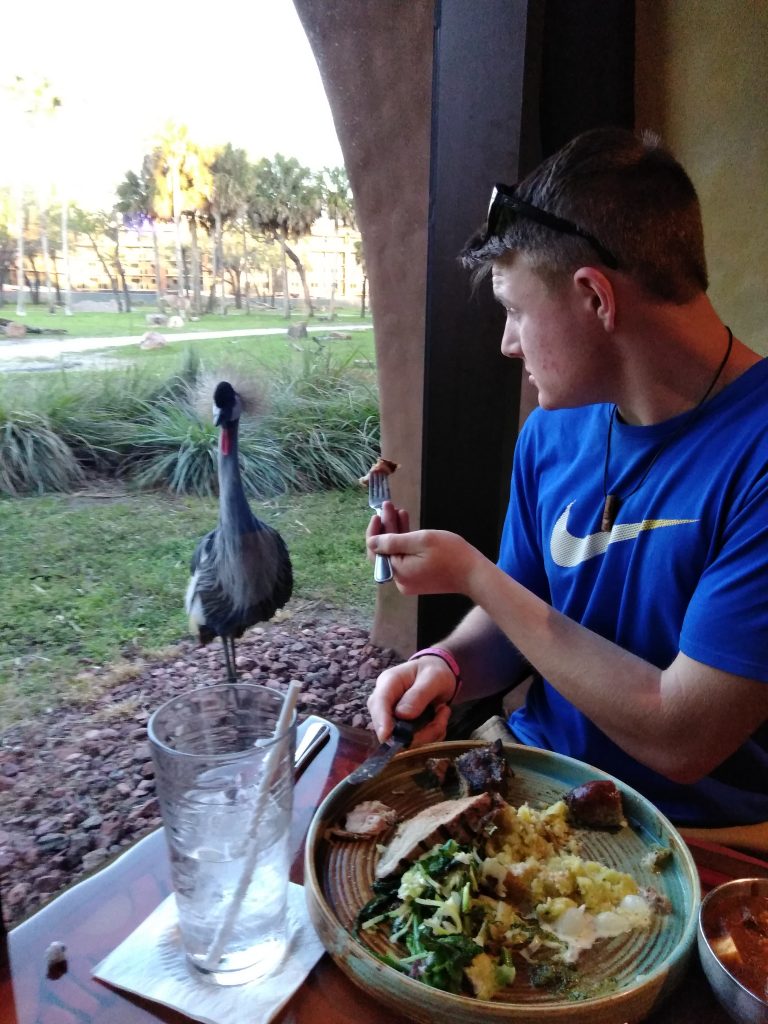 Besides the variety of food available in EPCOT, there are several teen-friendly restaurants! The picture above is from Saana in Disney's Animal Kingdom Lodge. We were able to watch the various animals outside the as we ate and this bird even came for a close-up view of our food. My teen son really loved the view and the wide variety of food options!
My boys have also loved character buffets! We have had great experiences at Boma in the Animal Kingdom Lodge, 1900 Park Fair at the Grand Floridian, and Minnie's Hollywood and Vine in Disney's Hollywood Studios!
Water!
Water parks! Water rides! Pools!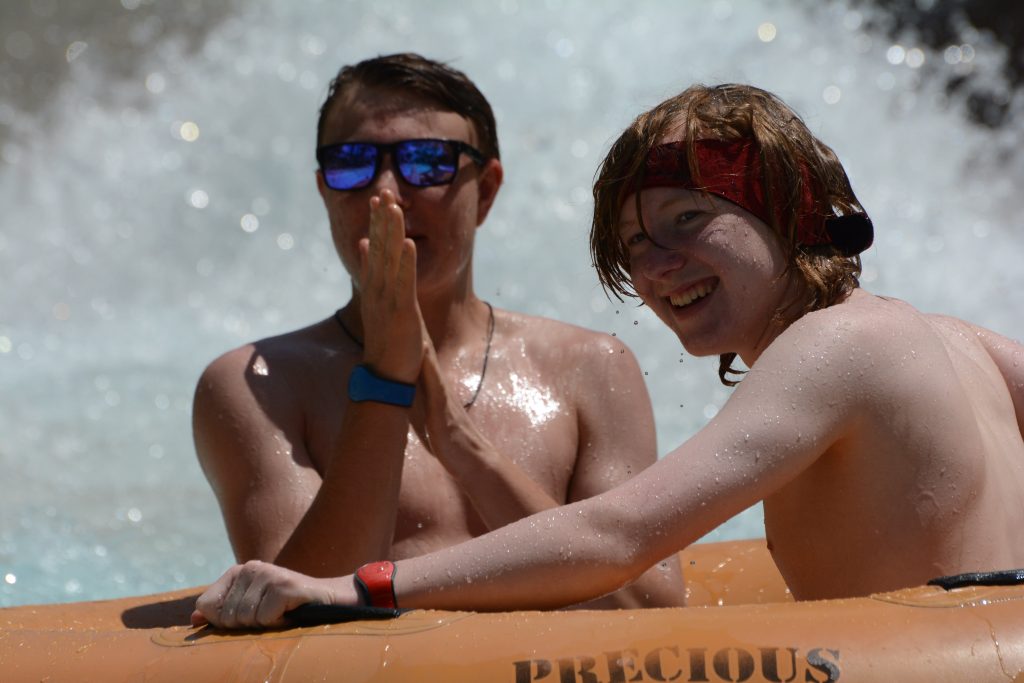 There are tons of water activities available at Walt Disney World! There are two fantastic water parks–Blizzard Beach and Typhoon Lagoon! Both have options that range from mild to wild! Additionally, there are water rides available throughout Walt Disney World that also range from mild (It's a Small World) to wild (Kali River Rapids)!
In addition to the water parks, each of the Disney Resort hotels has its own unique pools. It is definitely worth spending a day or half of a day at the pool to relax and enjoy the weather! Additionally, if you are a Disney Vacation Club member you can pool hop. This allows you to use the pool at most Disney World Resorts, so you can check out what each of the hotels has to offer!
Characters
Teen boys may whine a little about meeting the various characters around Walt Disney World, but they truly enjoy meeting at least some of them!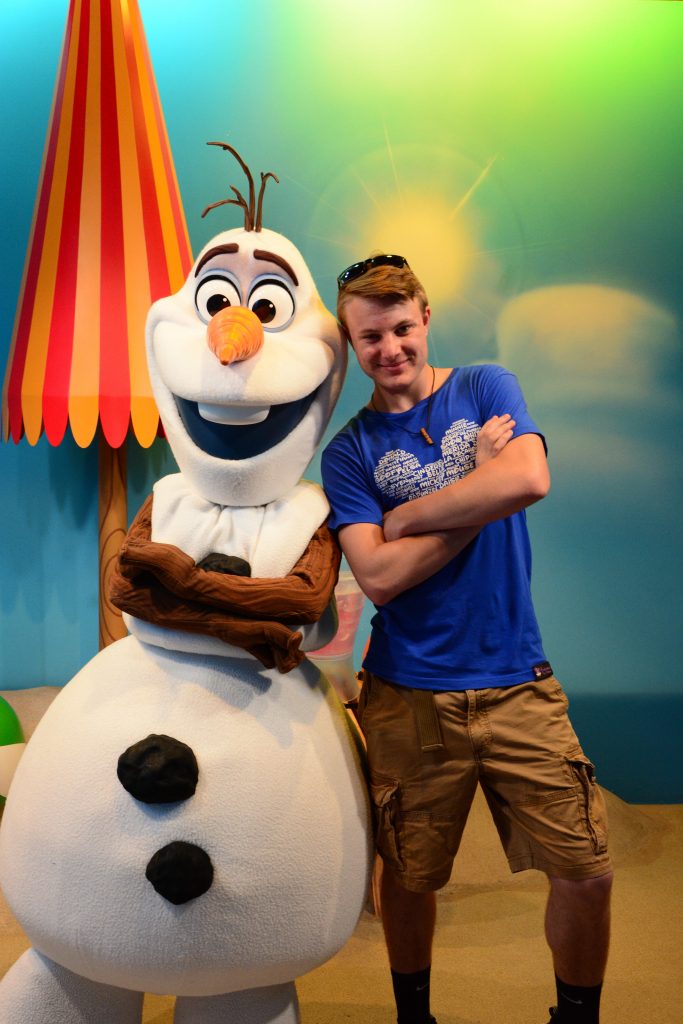 Not only do they enjoy meeting the characters, but the characters also do a great job of interacting with the teen boys! They do just as good interacting with the excited or grumpy teenager as they do interacting with very young children.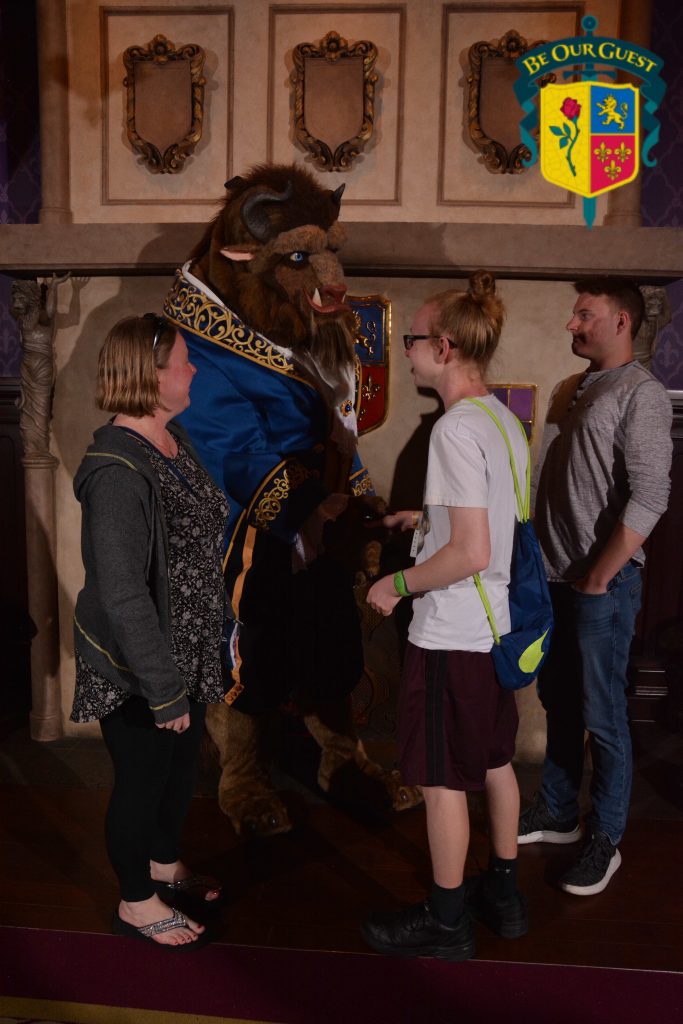 Teen boys also typically really like meeting the unique characters–like The Beast!
Mickey Mouse Ears Beanie for Adults by Cakeworthy Fantasia Official shopDisney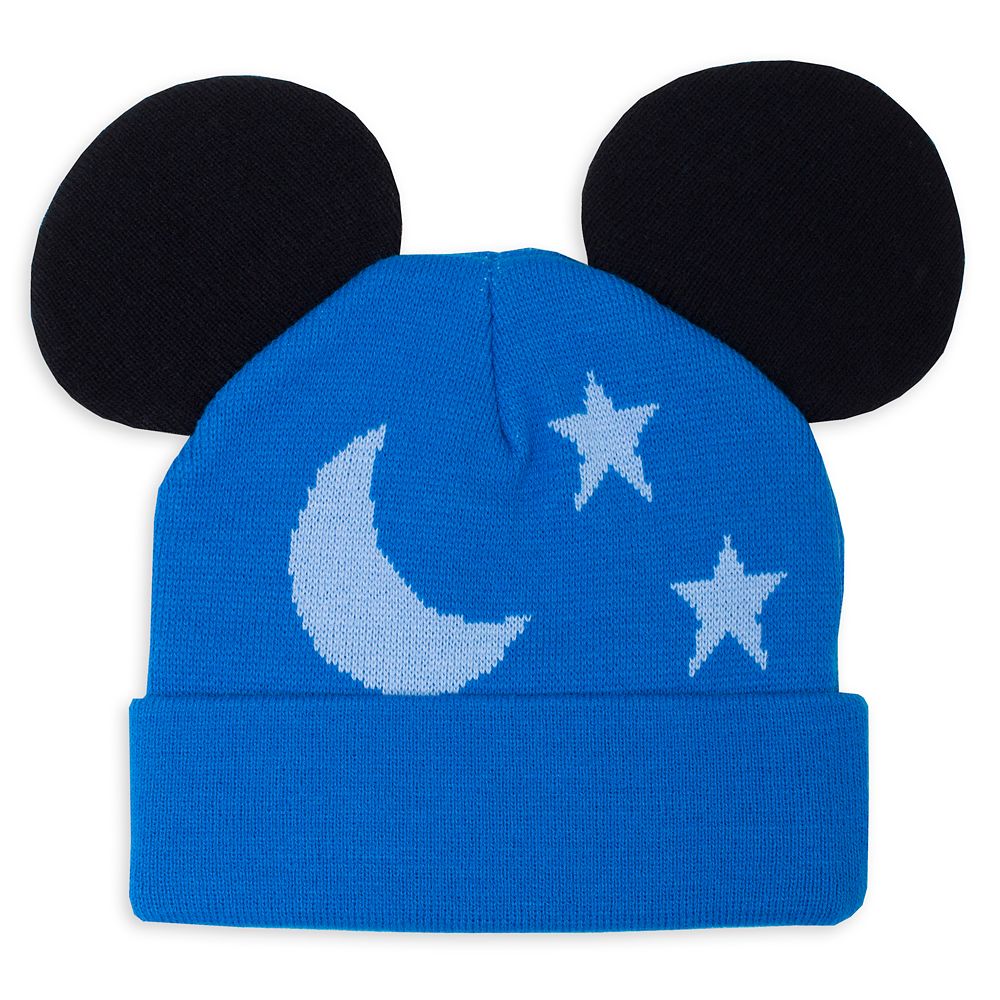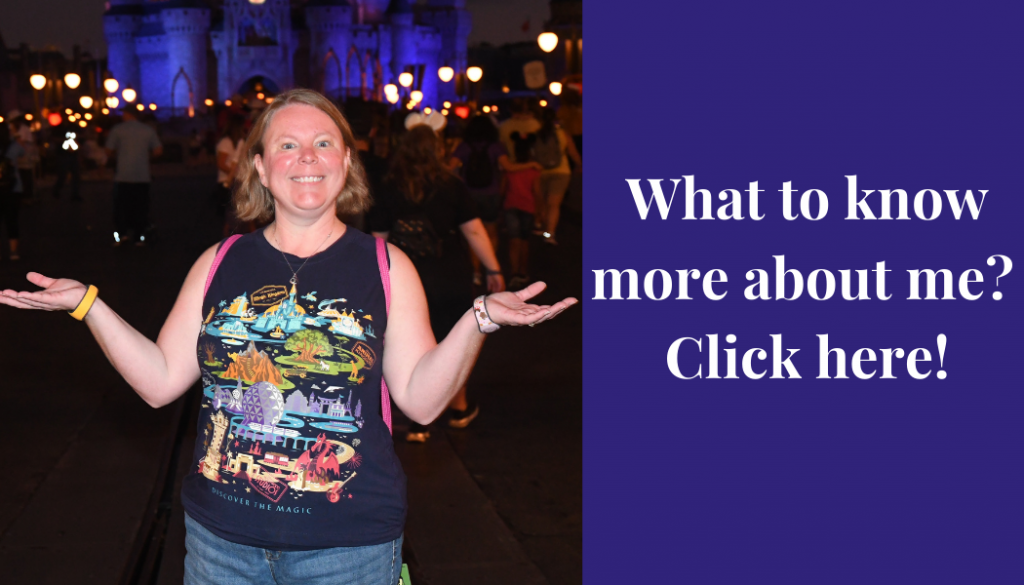 Special Events
There are endless special events going on throughout Walt Disney World every day of the year! There are guided tours that give backstage tours and unique information about the parks, as well as tours that give immediate access to rides at each park!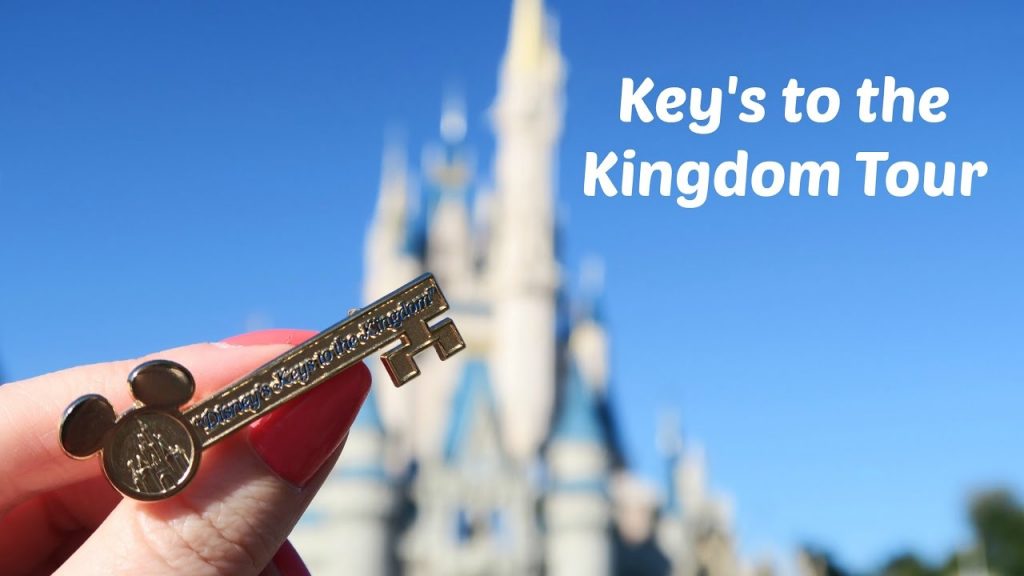 There are also several different after-hours events available! Mickey's Very Merry Christmas Party with unlimited free cookies and drinks! Mickey's Not So Scary Halloween Party with unlimited trick-or-treating for all ages! Free after-hours events for Disney Pass Holders and Disney Vacation Club members occur several times a year and usually offer free meals and always offer free unlimited ice cream!! (Can you see a pattern here….. great events that offer free food….and teen boys LOVE food!)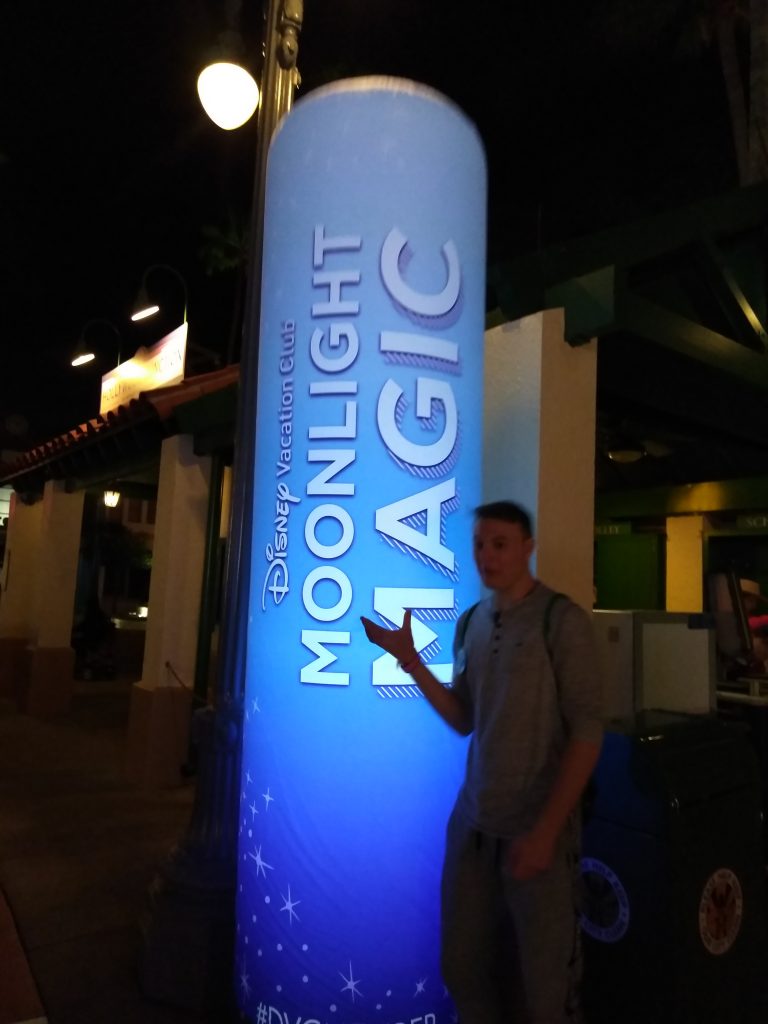 Additionally, there are various programs available for all types of high school organizations! Disney offers Arts programs every year that focus on offering high school students the opportunity to show off their artistic abilities at Walt Disney World. The picture below shows my son (snare drummer second from the end) being able to march at Walt Disney World for the second time with his high school marching band (and we live in Indiana)!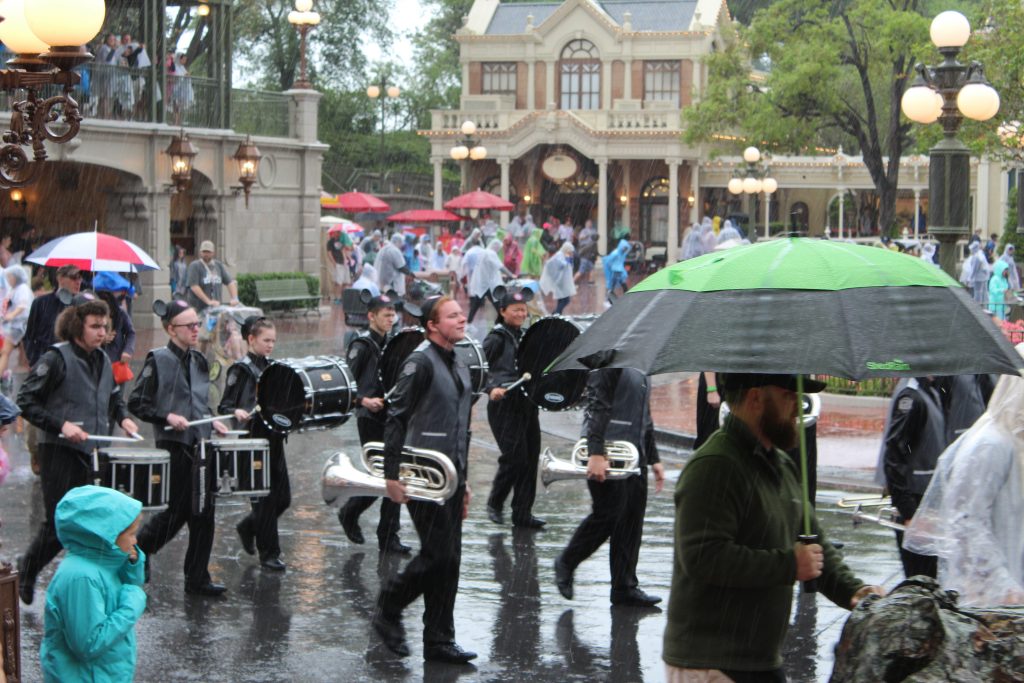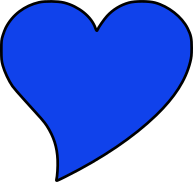 So if you are having any concerns about whether or not your teen boy will enjoy Walt Disney World, you have no worries! There are endless opportunities available for him no matter what his interests are! The above-mentioned ideas are just a few of the endless opportunities available at Walt Disney World!
Now get packing, grab some Walt Disney World Park merchandise before you go, and enjoy your trip with your teen boys.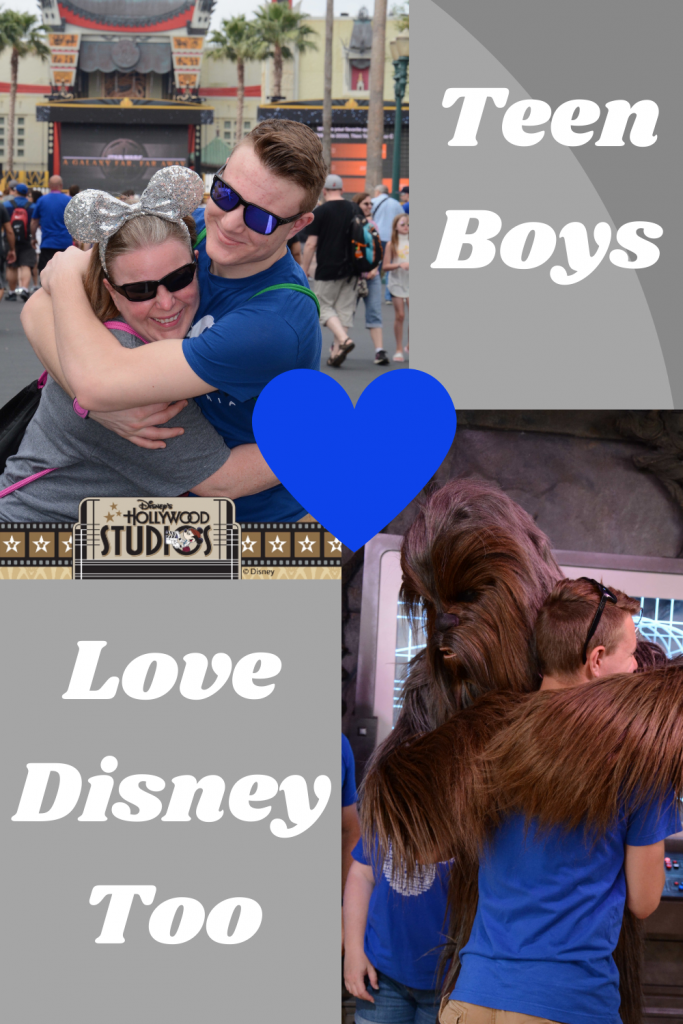 For more articles about Disney, check out these!