Crumbl Cookies is new to our town, Evansville, Indiana. We finally got a chance to stop by and see what the fuss was all about!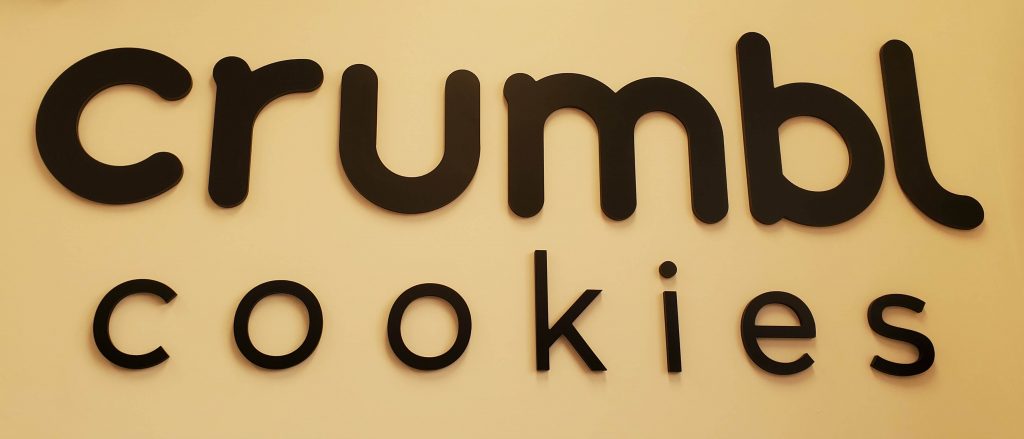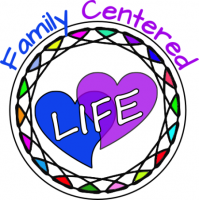 The Line
We had to wait in line for a bit to get inside.
However, the line was much shorter than when we had driven by in the past. It took us 29 minutes from the time we parked until we were walking back to the car with our cookies!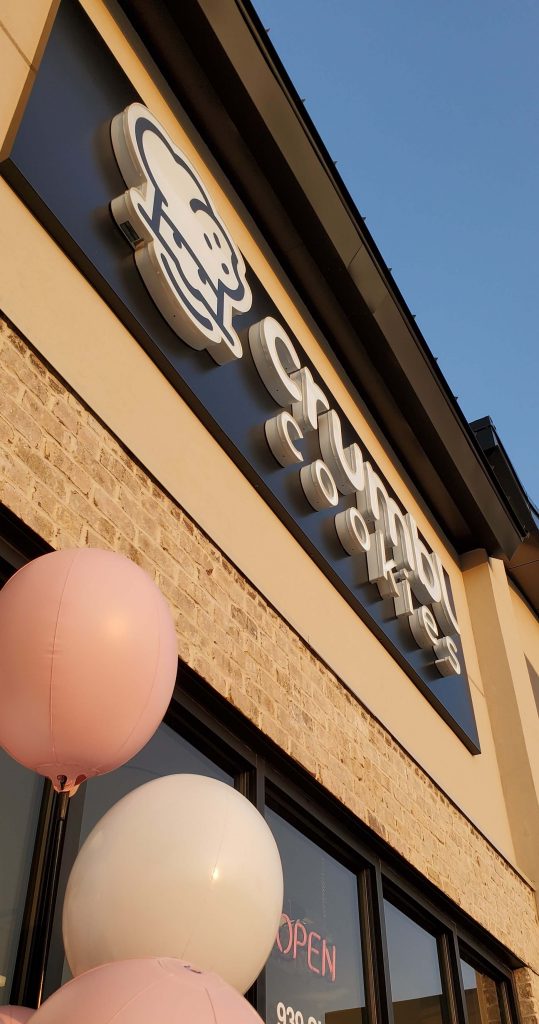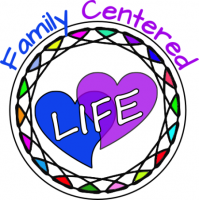 The Bakery
The store was small but big enough for them to bake amazing cookies and have room for customers to pick out their favorites to take home!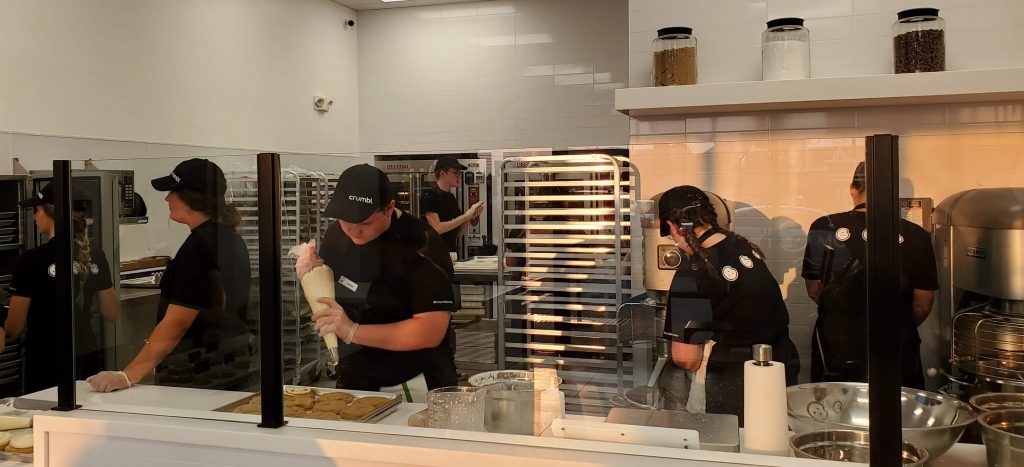 We were able to watch them make the dough and decorate the baked cookies while we waited for our turn to order!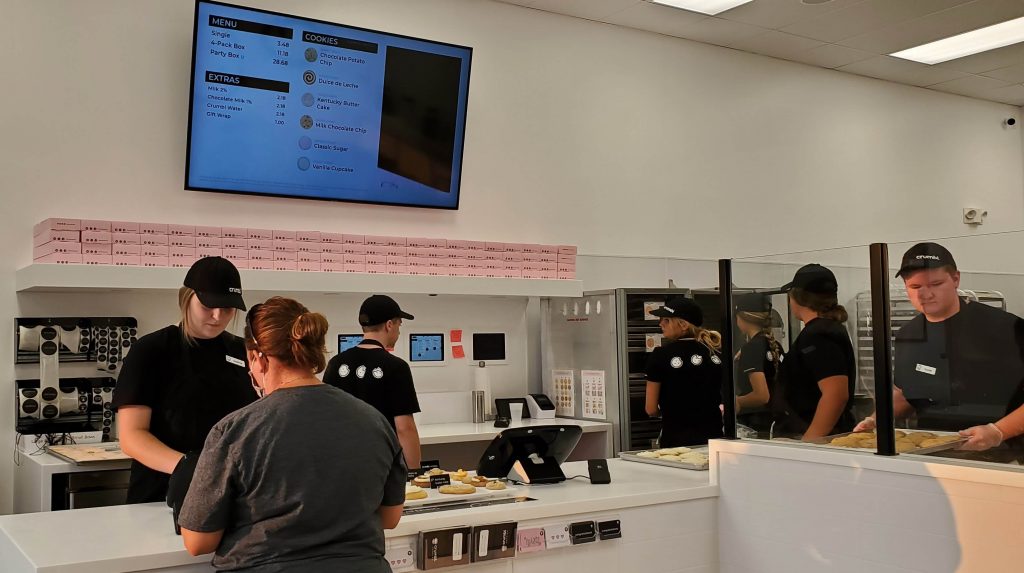 There was one register to take orders. Prices were on the screen on the way and they had a display of what cookies were available. Different cookies are available each week. Today's variety included: Chocolate Potato Chip, Deluce de Leche, Kentucky Butter Cake, Milk Chocolate Chip, Classic Sugar, and Vanilla Cupcake.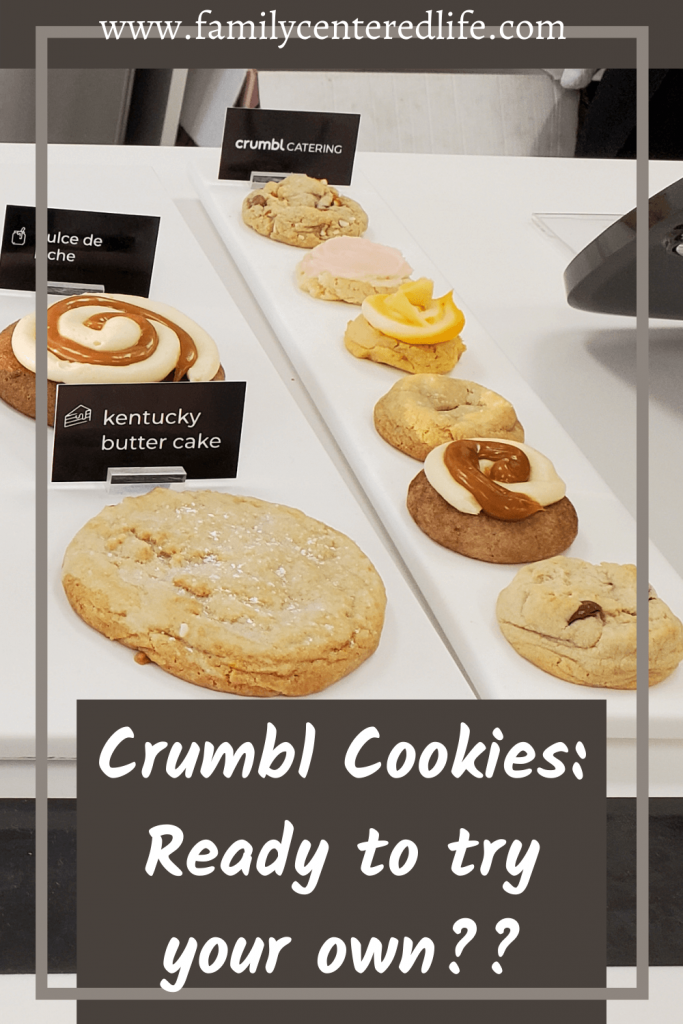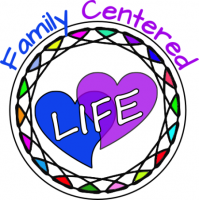 The Cookies
Here is the picture of the wonderful variety they had available this week! Our local store also had a Mango Frozen Yogurt cookie in addition to the regular six cookies all stores offer!
There are three sizes of containers to choose from:
Single Box: $3.48 per cookie
4-Pack Box: $11.18 for four cookies
Party Box: $28.68 for 12 cookies
Plus, you can order catering cookies, which are smaller and come in lots of 50 or more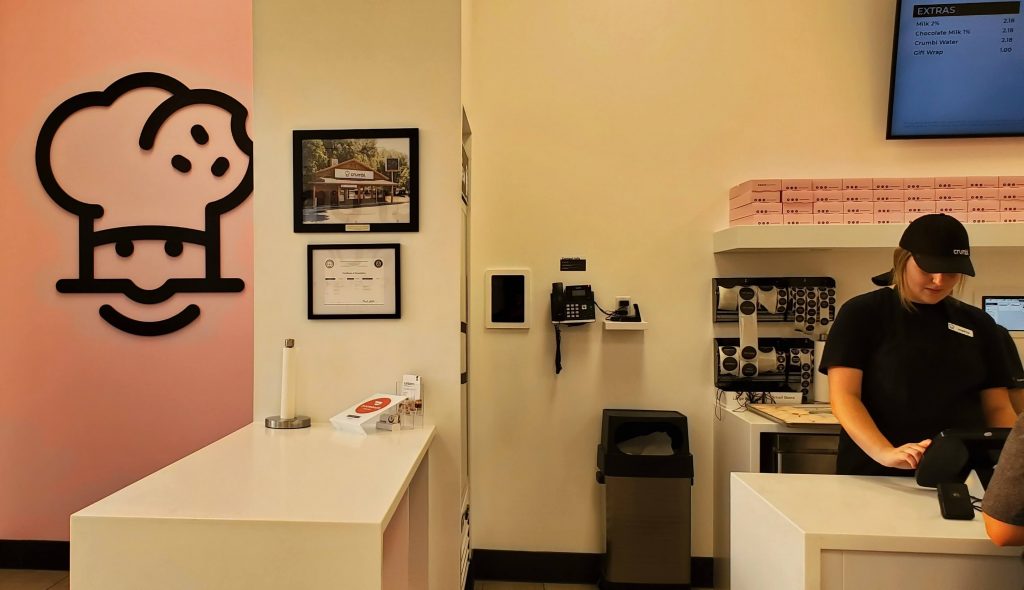 Of course, we got the Party Box!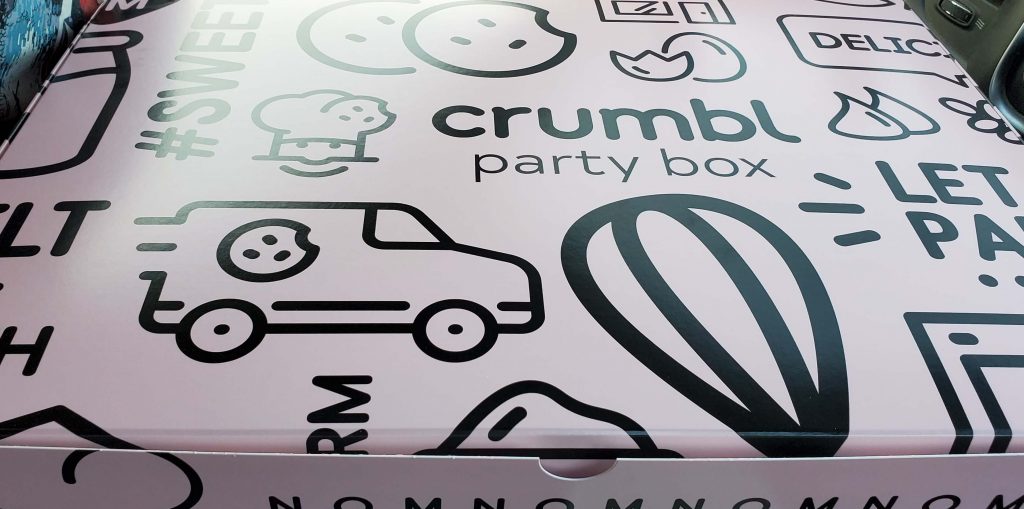 And off we go with our cookies!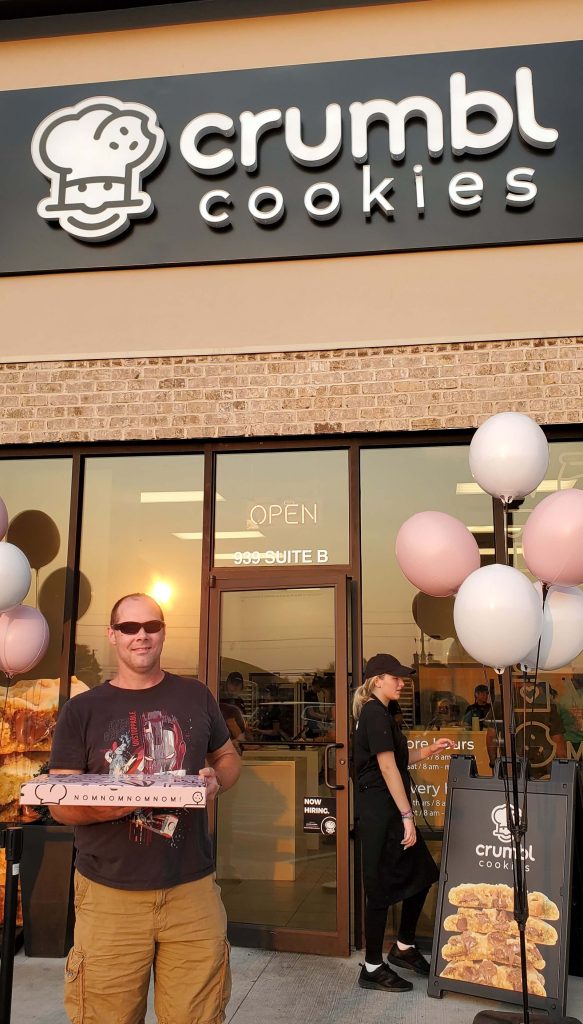 We chose 6 Milk Chocolate Chips, 3 Classic Sugar, and 3 Vanilla Cupcake! My favorite was the Classic Sugar, but my husband favored the Vanilla Cupcake!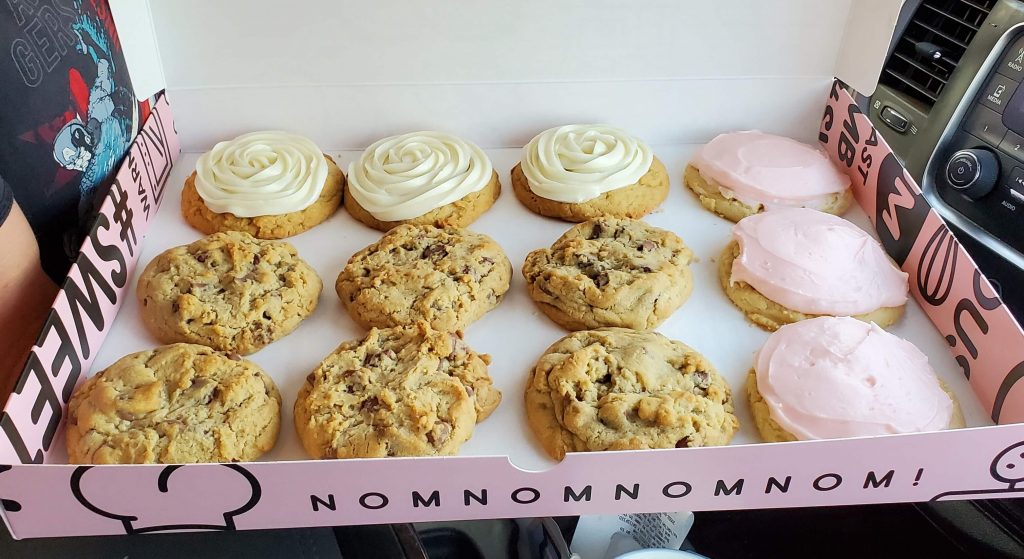 We couldn't wait to try them until we got home to try them! We dove into them on our drive home!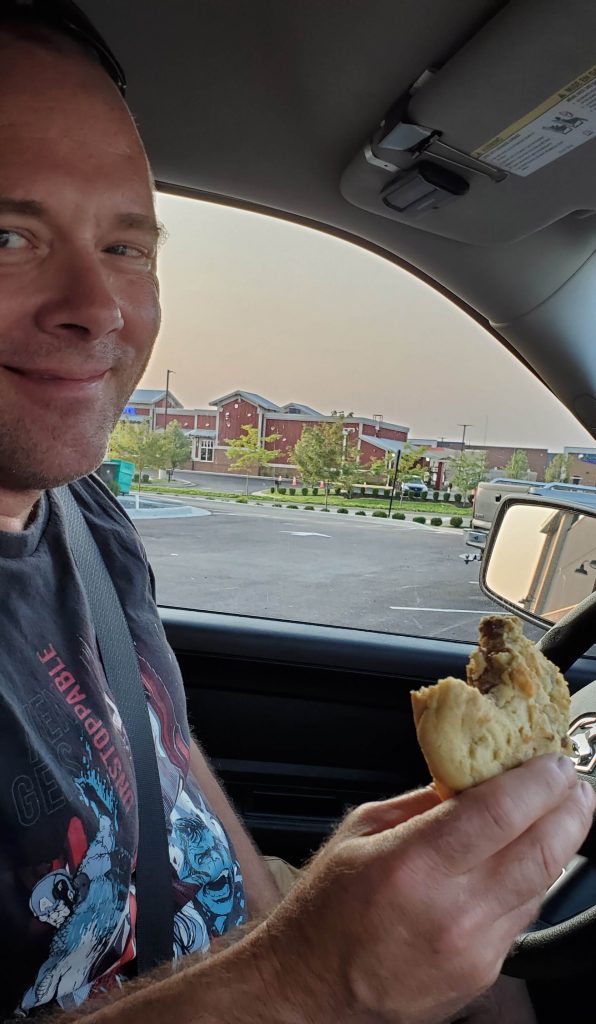 The cookies were great! They were much larger and thicker than I realized they would be.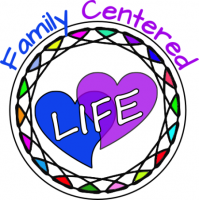 Bonus
Since we are talking about cookies, check out these fun days to send cookies to a friend!
National Dadgum That's Good Day: March 1
National Chocolate Carmel Day: March 19
National Oatmeal Cookie Day: April 30
National Clean Up Your Room Day: May 10 (cookies to celebrate a clean room!)
National Chocolate Chip Day: May 15
World Chocolat Day: July 7
National Sugar Cookie Day: July 9
National Chocolate Chip Cookie Day: August 4
National Relaxation Day: August 15
Wife Appreciation Day: September 19
National Pecan Cookie Day: September 21
World Smile Day: October 1
National Cookie Day: December 4
National Cupcake Day: December 15 (they have cupcake cookies!)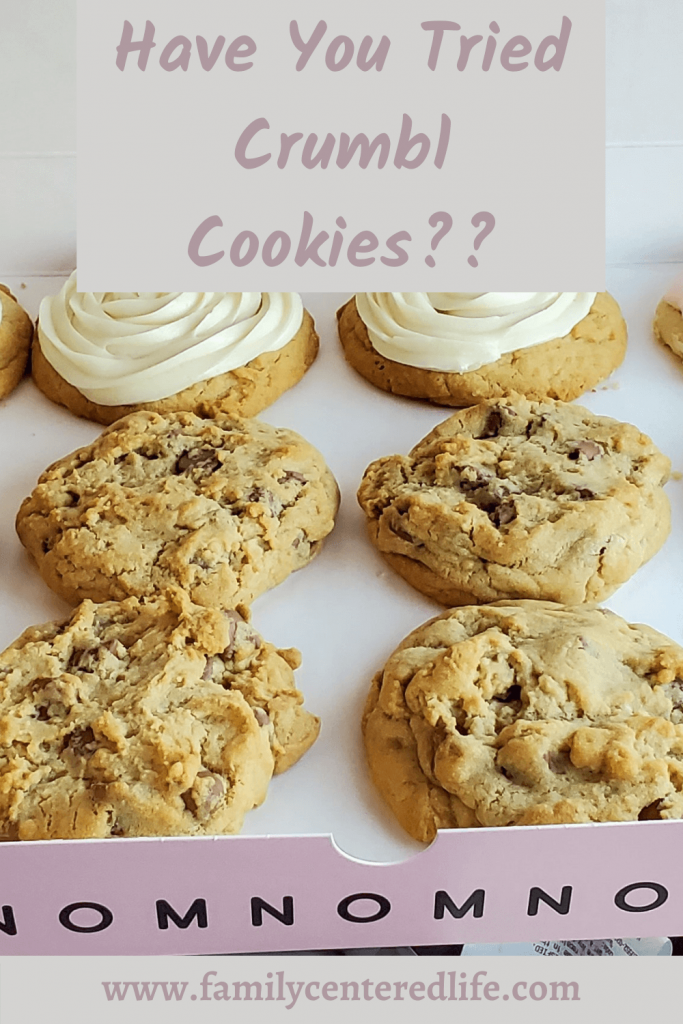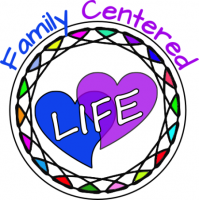 You May Also Enjoy: