I love traveling and everything Disney! My family and I have had the opportunity to travel to Disney World on several occasions and try out many of their resort hotels.
I have three favorites so far: Disney's Wilderness Lodge Resort, Disney's Boardwalk Resort, and Disney's Animal Kingdom Lodge. Each of these three resorts, like all of Disney's resorts, they have unique features and location benefits.

Depending on our plans for each trip, one resort may be a better location or have better amenities for that particular trip. However, if I'm just picking the hotel based on what I like the most…Animal Kingdom Lodge is it!
Since Animal Kingdom Lodge is my favorite, let me give you a little tour to show you why I like it so much!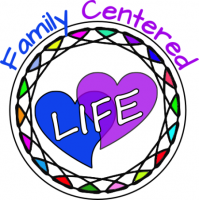 The Resorts
I love the beauty of both resorts at Animal Kingdom Lodge: Kidani Village and Jambo House. They are walking distance and there is a shuttle bus that will take you back and forth between the two properties. Both have animals that live on their property, such as zebras and giraffes, and both have fantastic pools and restaurants.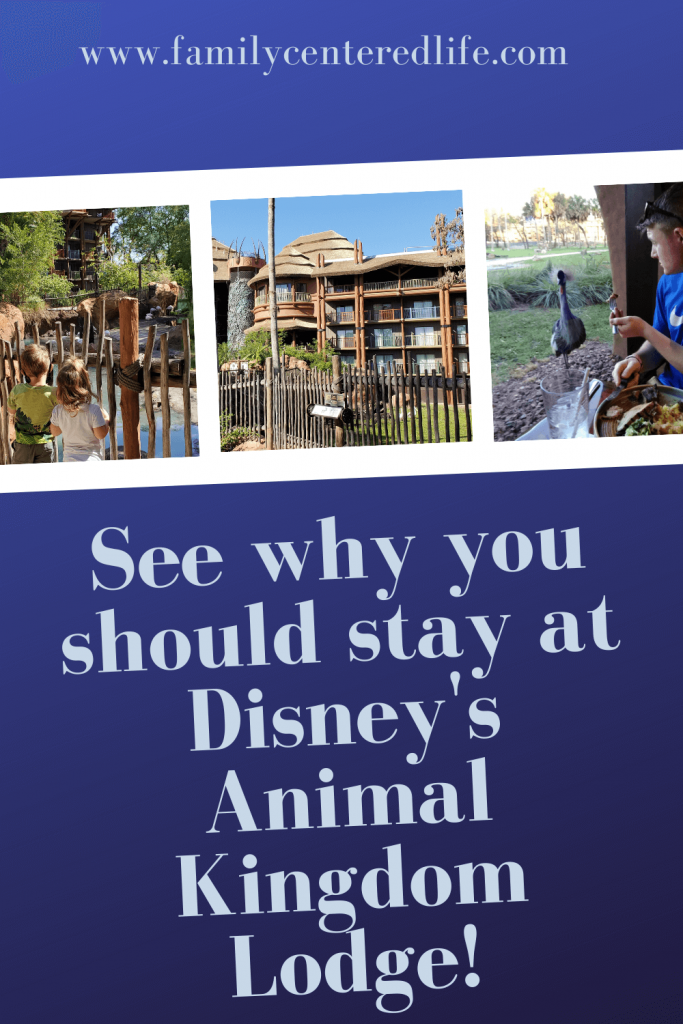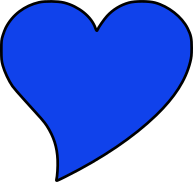 Kidani Village
Kidani Village is the newer of the two Animal Kingdom Lodge Resorts and it is entirely DVC rooms.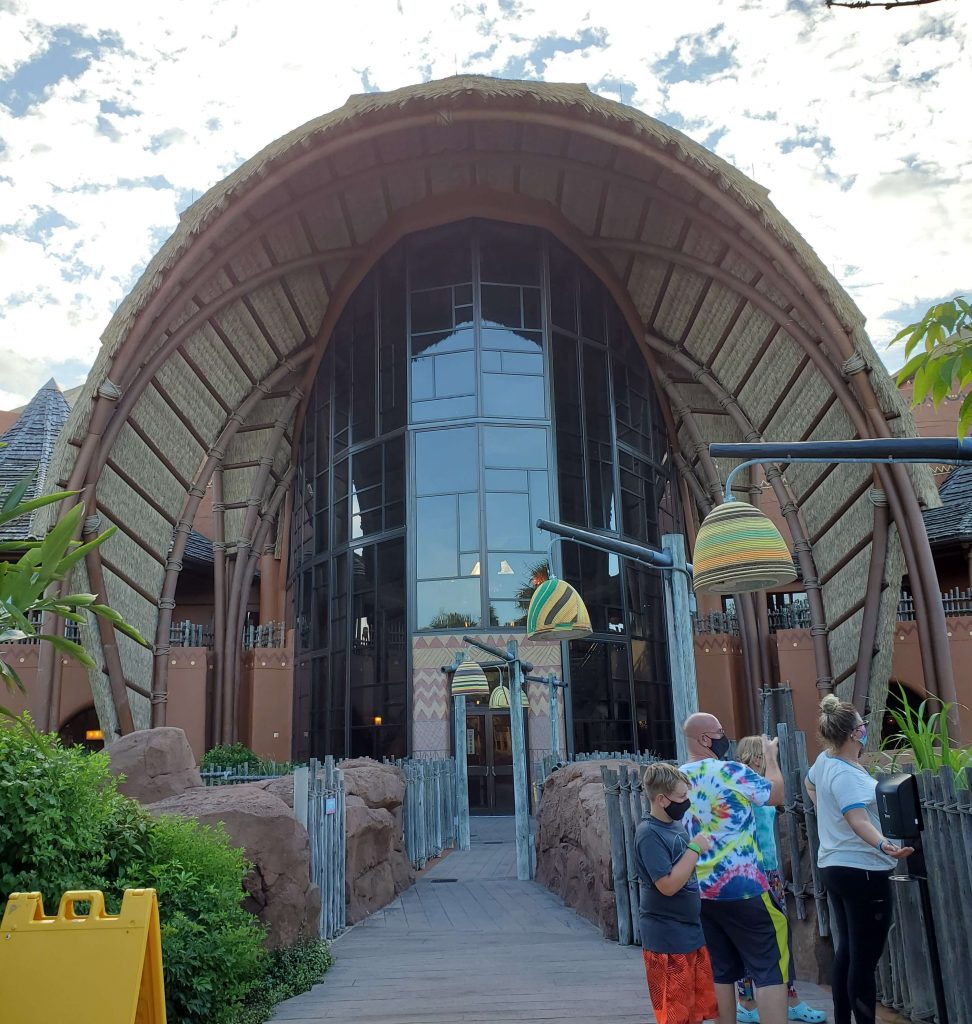 The grounds are absolutely amazing. There are various animals wandering outside and plenty of viewing areas to watch them. Keep in mind they are free-roaming. This means they come and go as they please, so they may not all be out all of the time.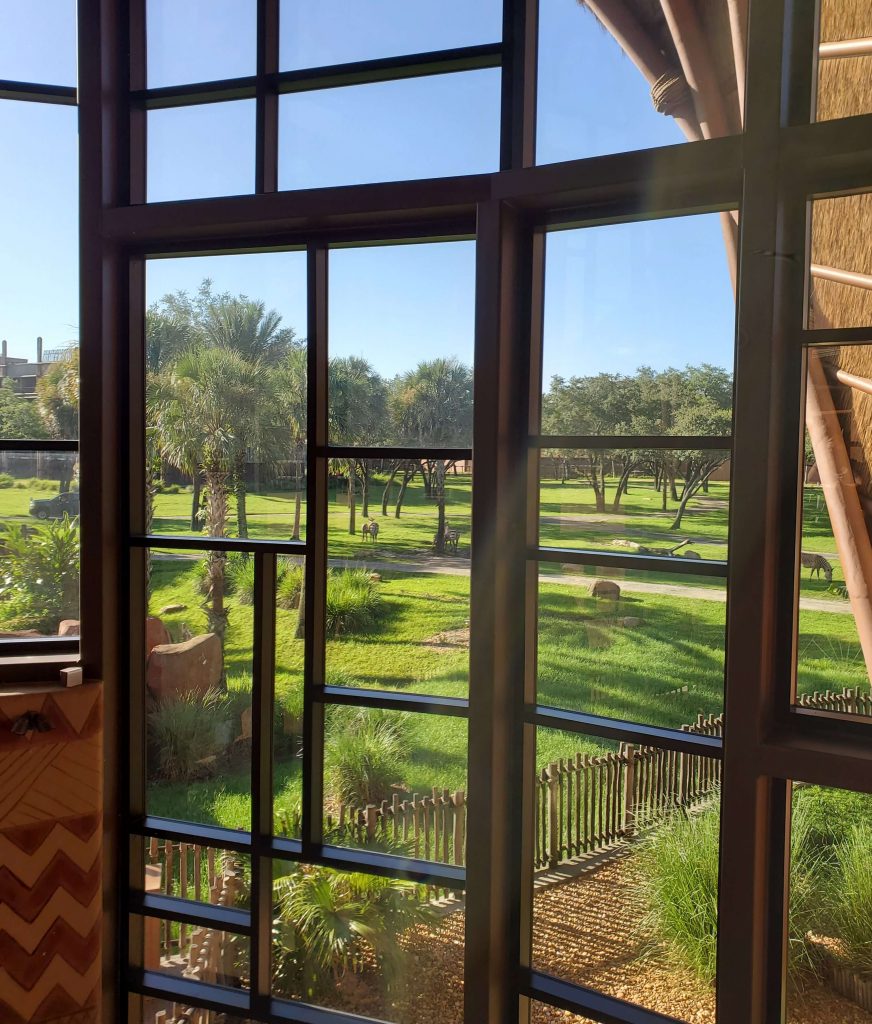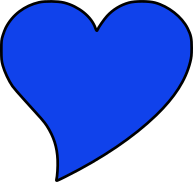 Jambo House
Jambo is the original resort at Disney's Animal Kingdom Lodge. This resort has both DVC and regular cash rooms. It also hosts the Club Level option. Club Level has additional perks, such as the availability of complimentary food and drinks and additional personal services.
It's an absolutely stunning hotel, both inside and out.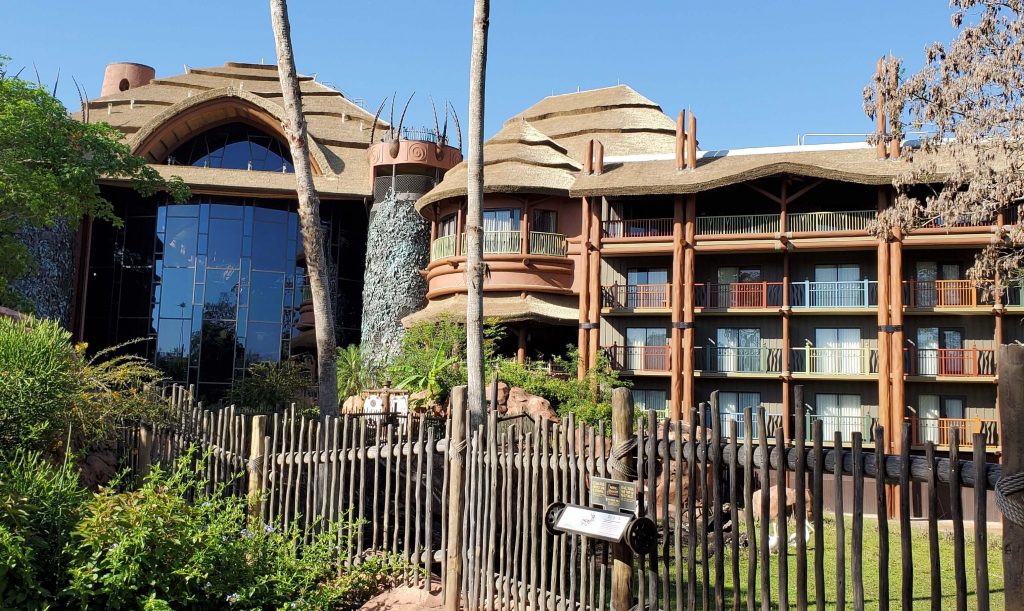 This is a great view of the main lobby from the fifth floor. You can even see outside into the animal viewing areas.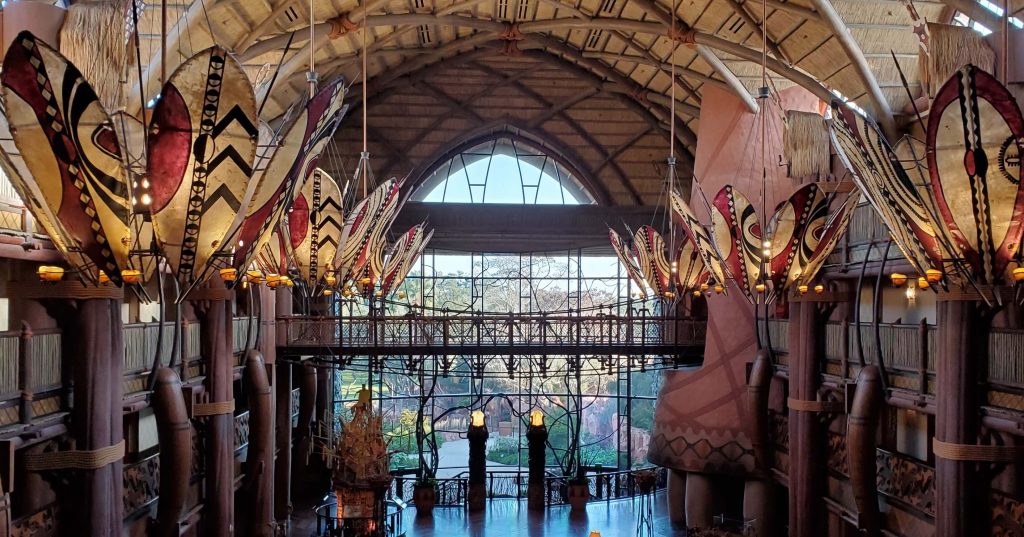 I'm particularly thrilled with the adorable bridge that crosses the 5th floor of DVC rooms. It offers an amazing view of both the inside and outside of the main building. Plus, it's a bridge. Who doesn't love bridges?!?!?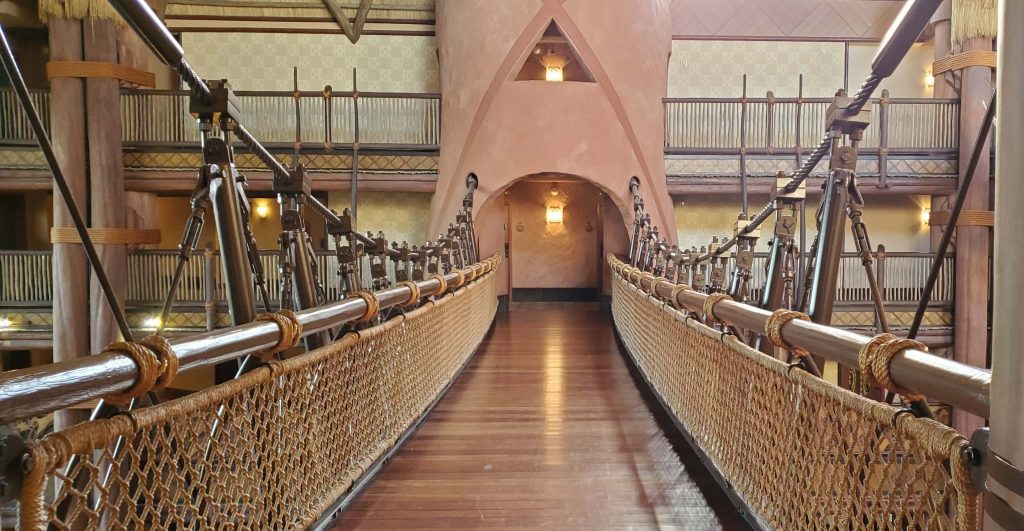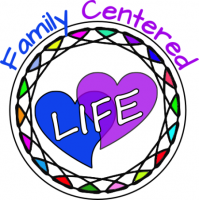 Animal View vs. Standard View
We have stayed in both animal view rooms and standard rooms. I never understood why anyone would pay more for an animal view room when there are so many great locations around the property to view the animals, until I had an animal view room.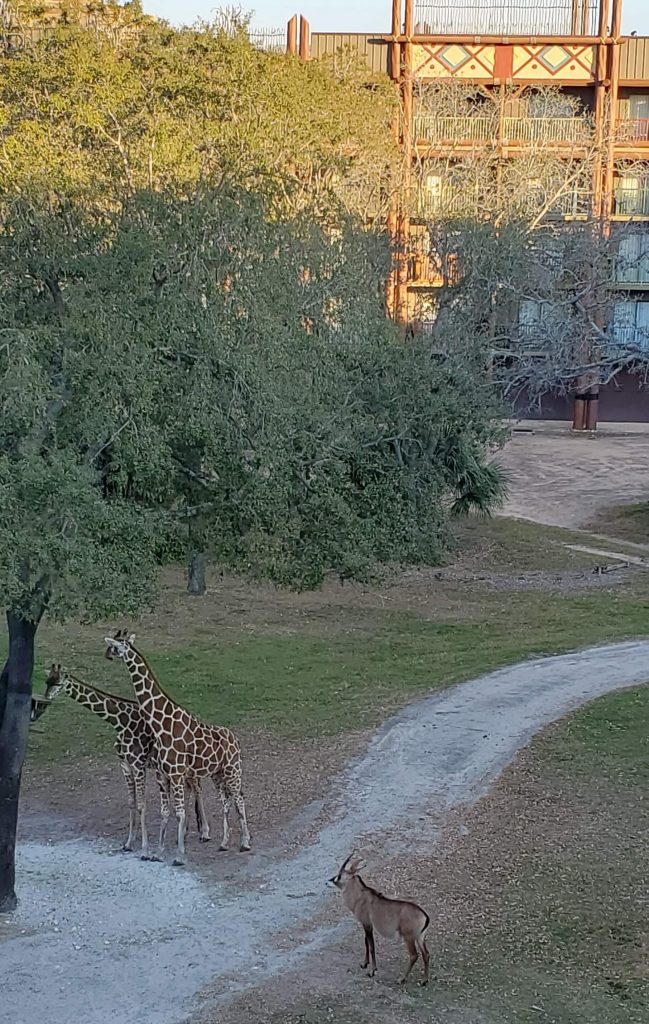 We lucked into an animal view room when we had what I lovingly refer to as a gambling room. With Disney Vacation Club (DVC) rooms at Animal Kingdom Lodge, one of the options is a "value" room. This is basically the luck of the draw or whatever room is leftover once the hotel is booked. You do not know what view you are getting until you arrive.
On that particular trip, my son and his girlfriend made it to our hotel room (and Florida) while I was still in Indiana due to having an evening flight. I was THRILLED when I received a picture of a giraffe outside our window and was even more excited about getting to the room!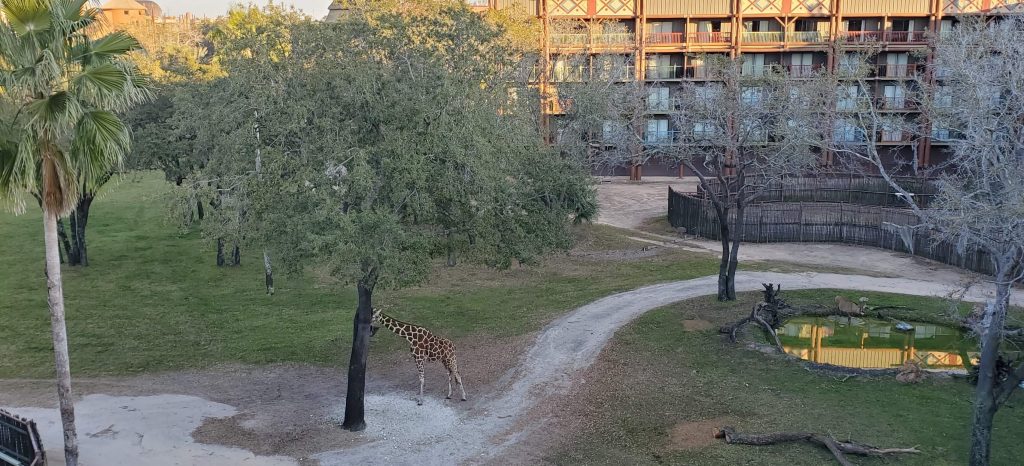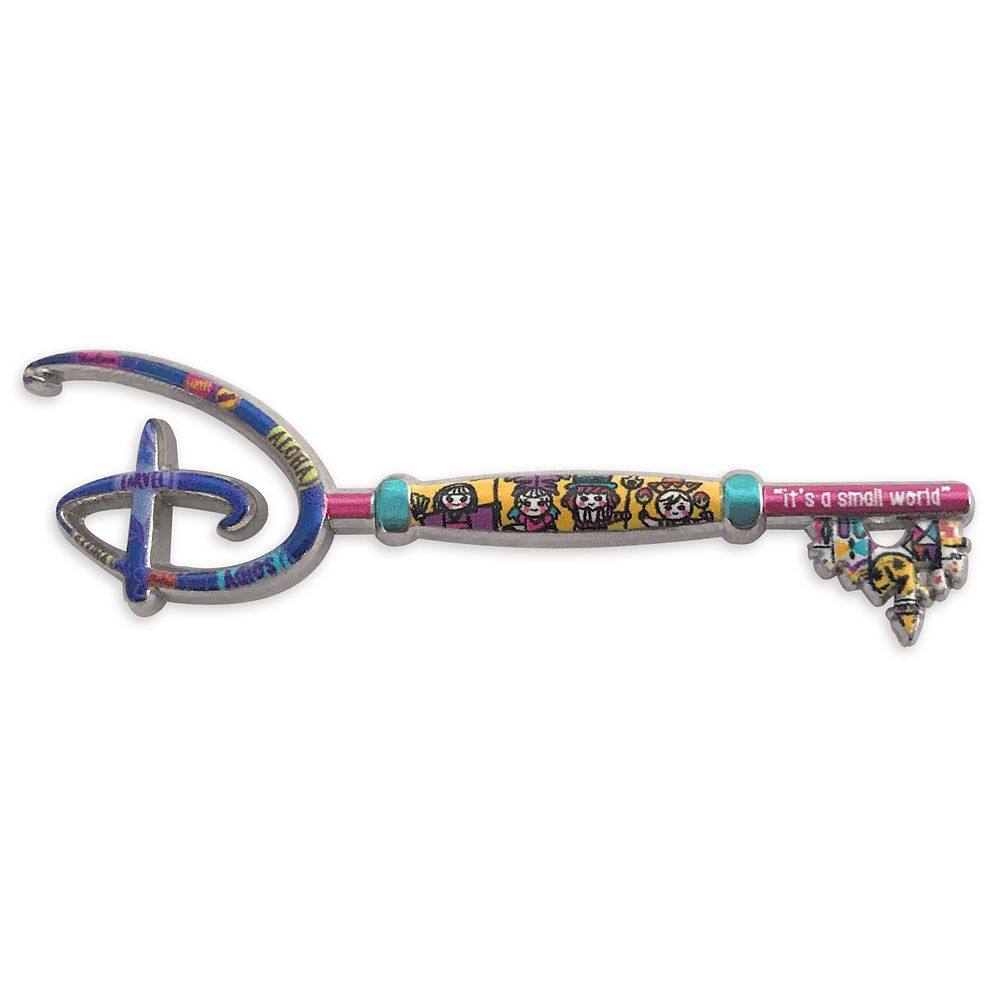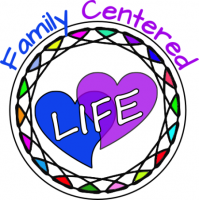 The Individual Rooms
However, no matter if the room is a standard or animal view, they are set up pretty much the same.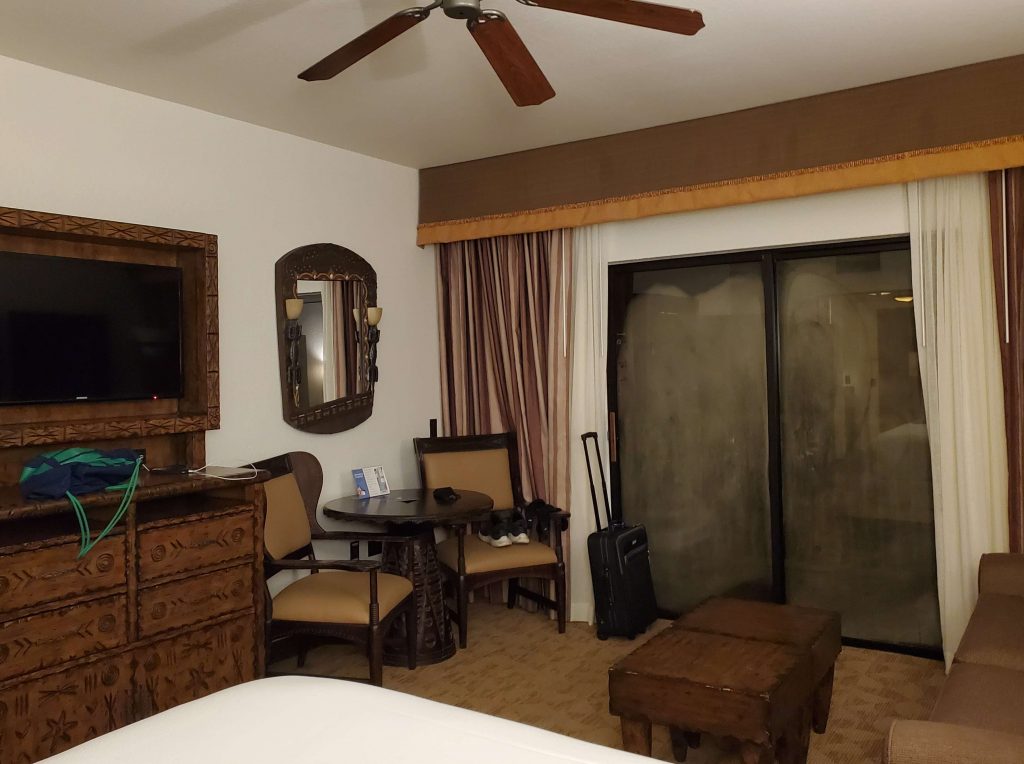 The bathroom sink is located outside of the room with the toilet and shower. (This is always my husband's preference!)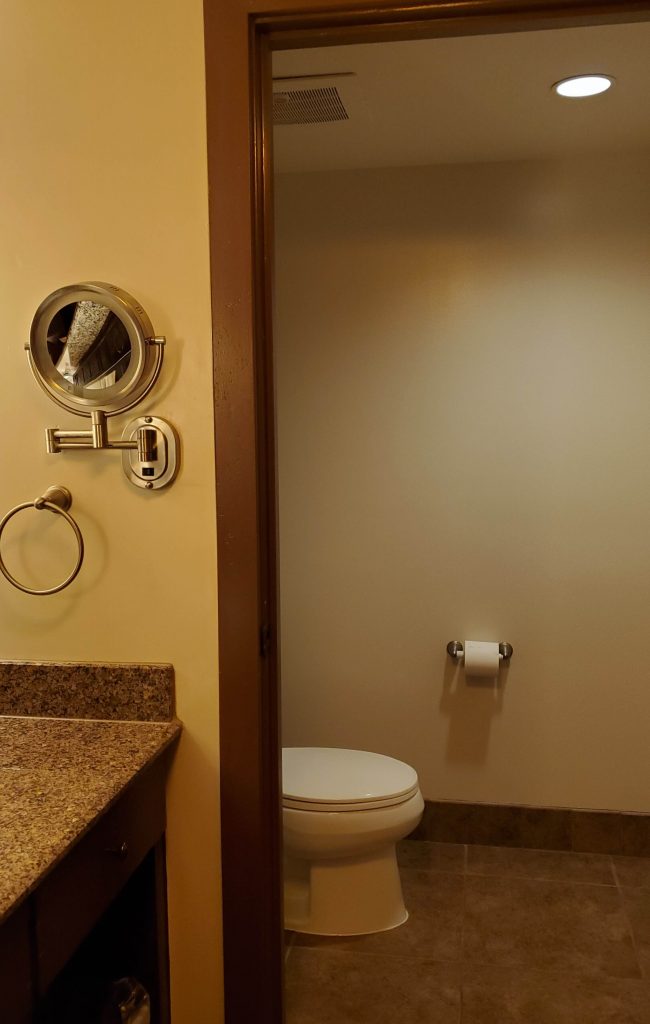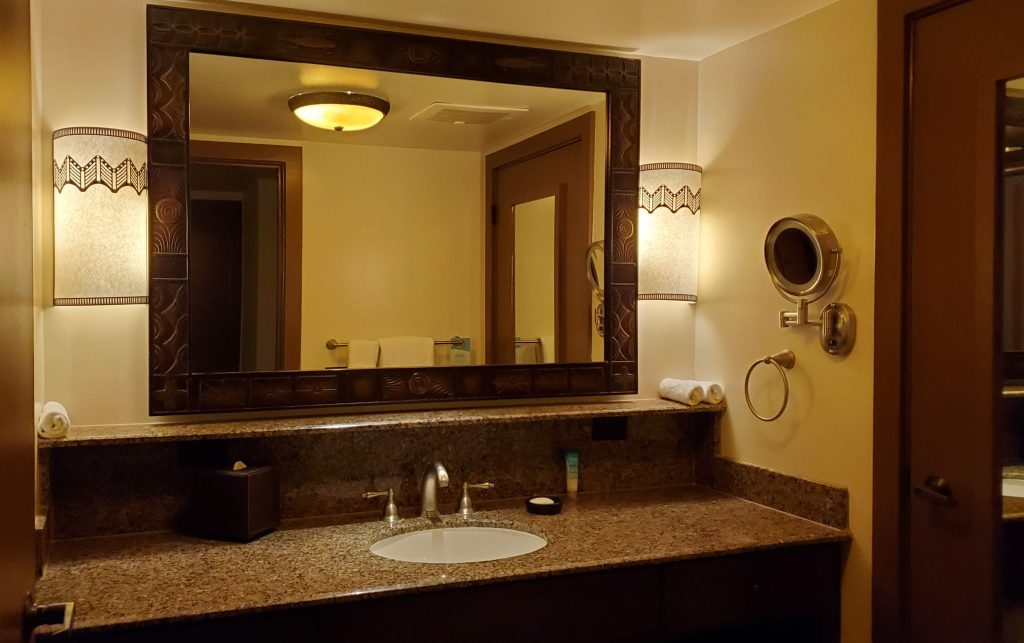 The regular studio rooms have a small kitchenette area. This area includes a sink, mini-fridge, coffee maker, toaster, microwave, and space to store your snackies and food.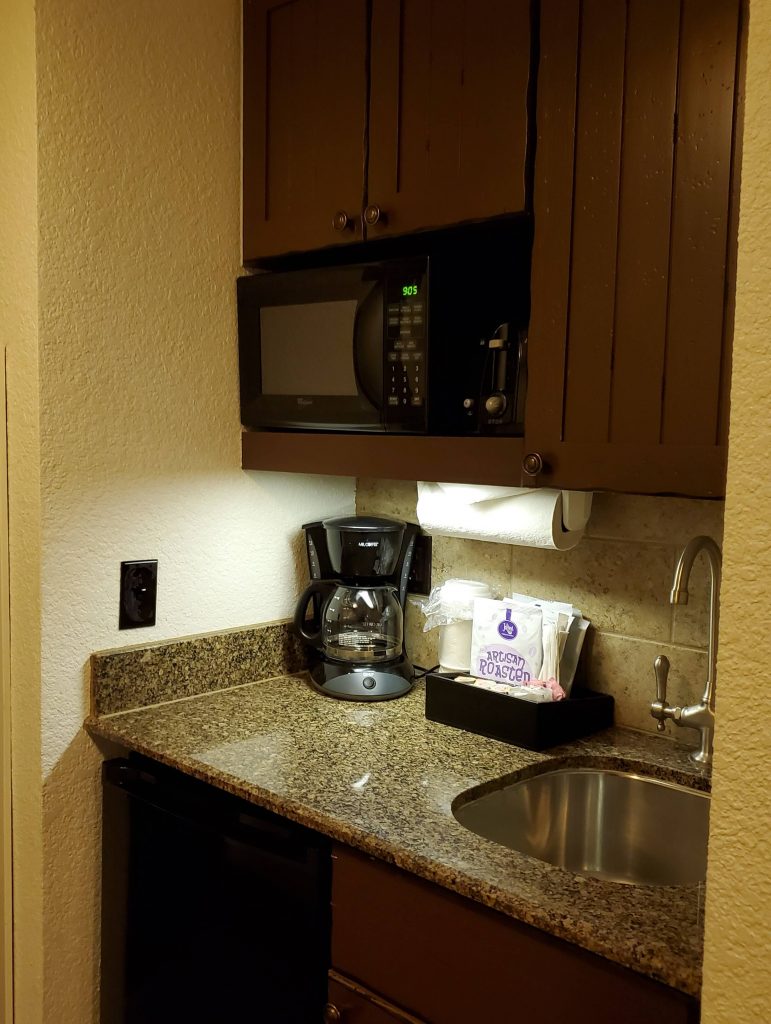 The room was fantastically themed and fitting for the Animal Kingdom setting.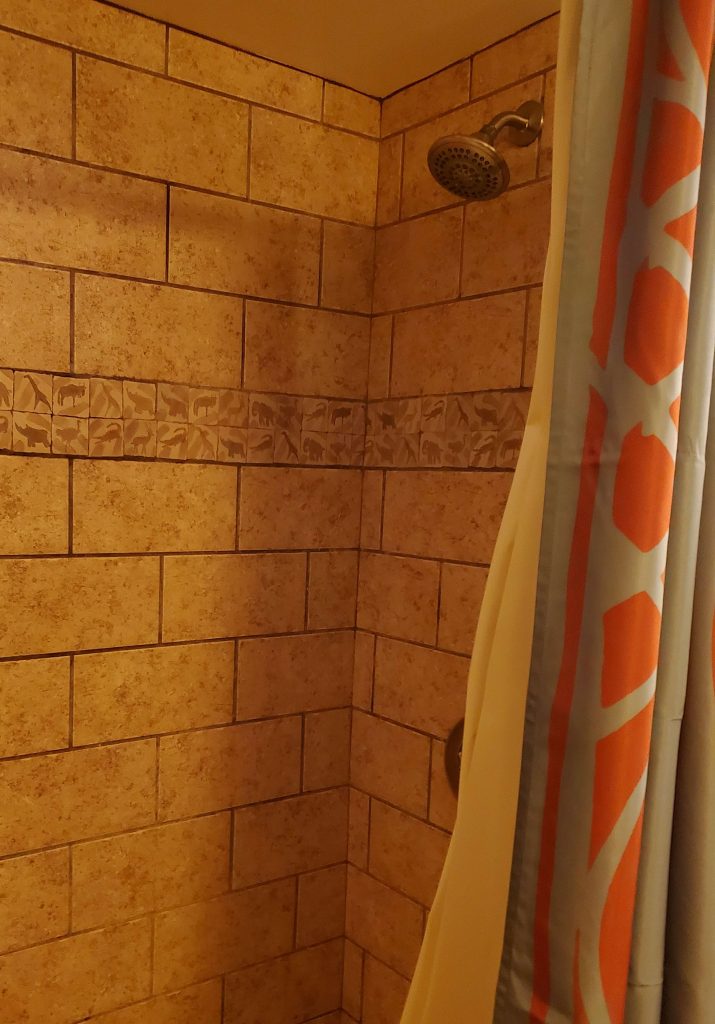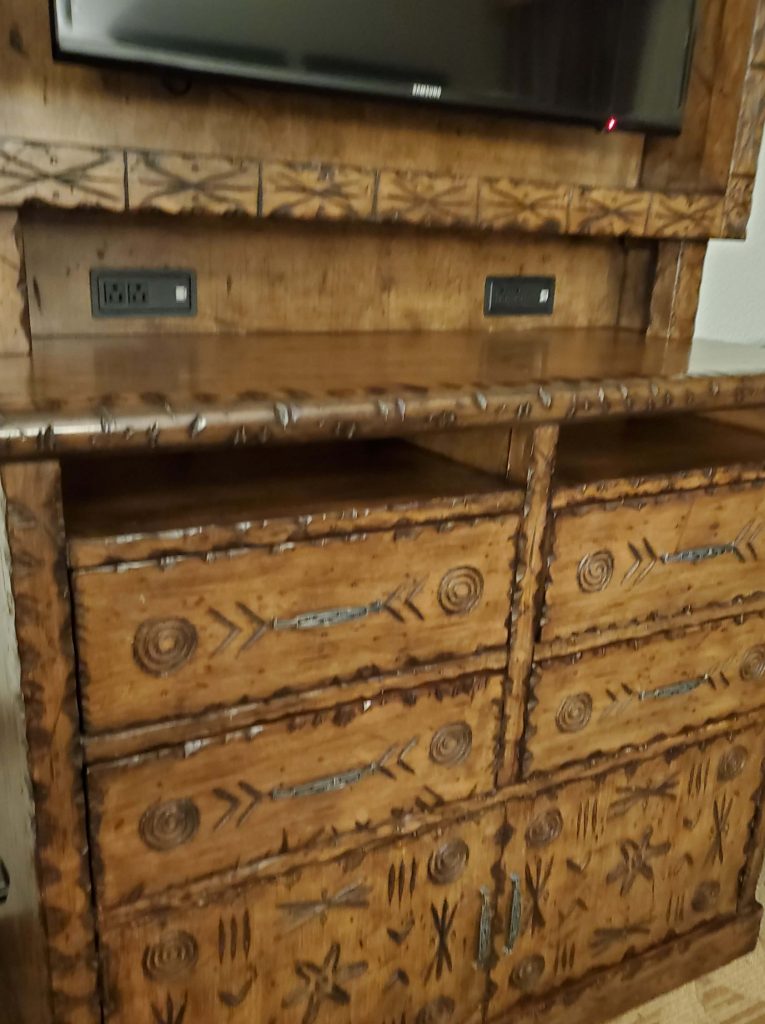 We had a queen size bed and a queen-size sleeper sofa.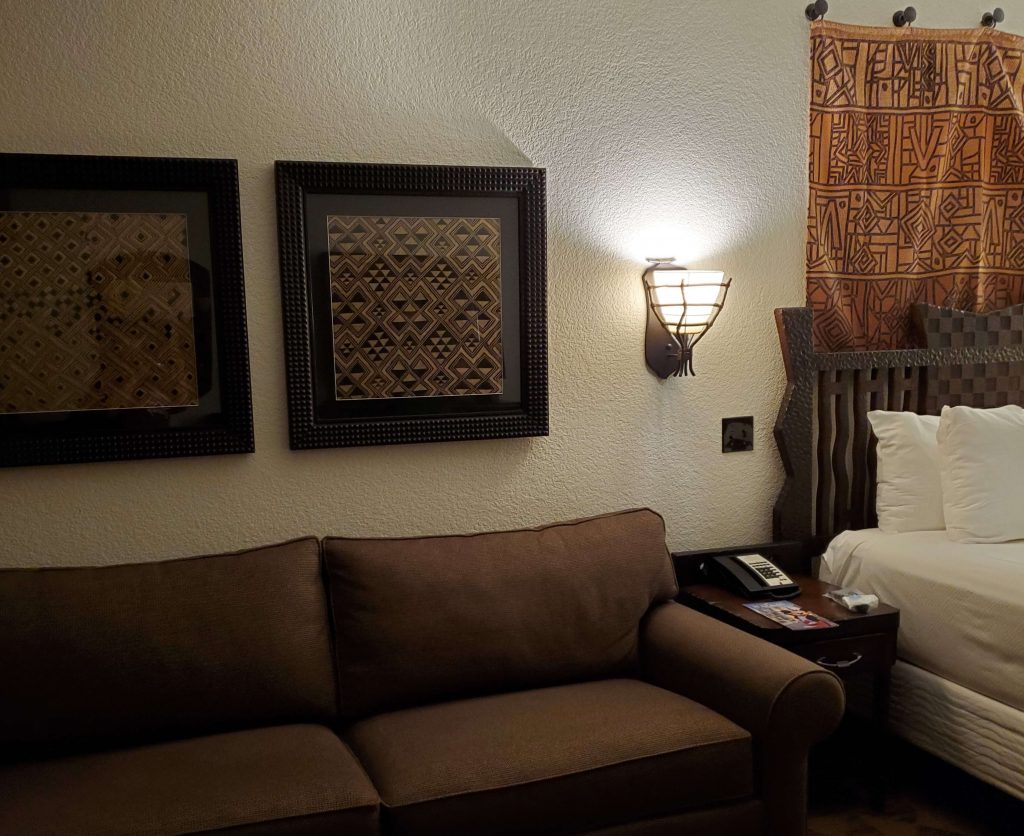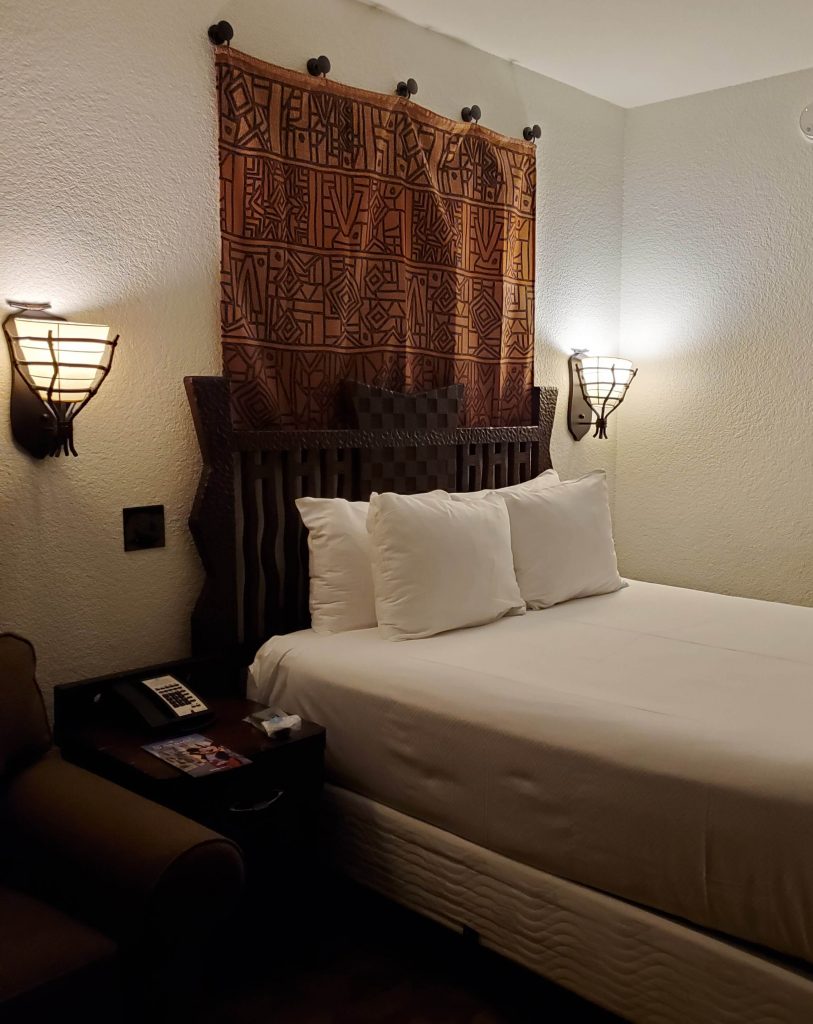 And, of course, an amazing animal view comes with many of the rooms!
We had another trip with a savannah view when we took two of the grandkids recently, but this one I did not leave up to chance. I enjoyed the animal view room so much the first time, I realized why it's worth paying the extra for!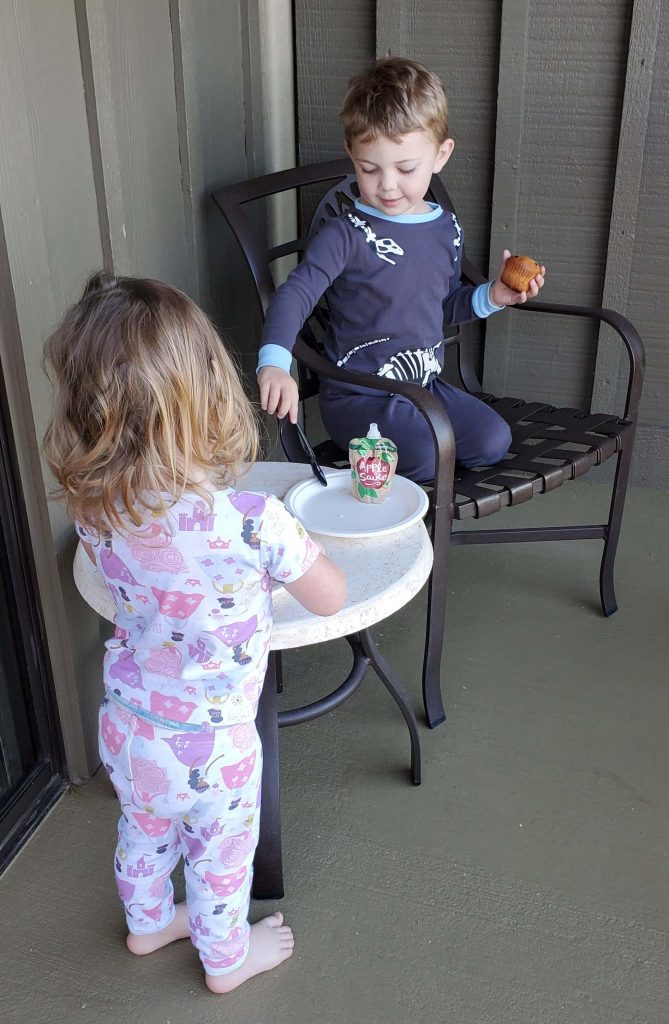 The kids had an amazing time and enjoy breakfast on the balcony each morning! They were so excited to see ducks (yes, local Florida ducks) and giraffe's from the balcony while they ate breakfast and played!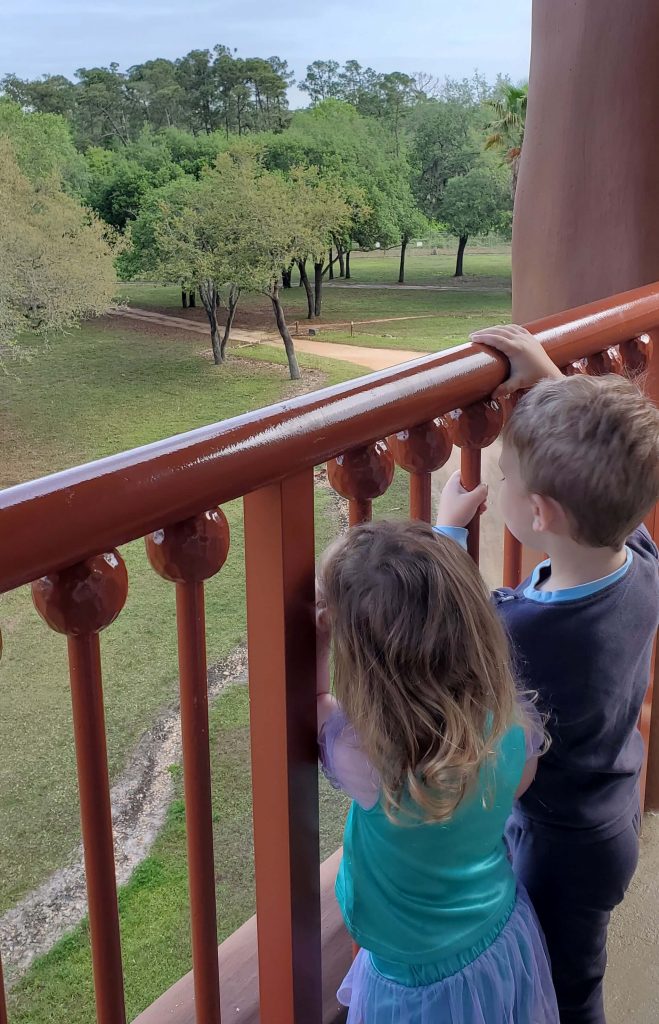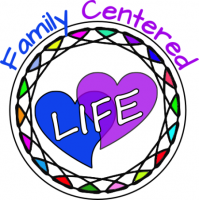 Wildlife
Not only can you see wildlife from your hotel room balcony, there are plenty of other areas around Animal Kingdom Lodge where you can view the various animals.
Both resorts have viewing areas inside the main building where you can sit and watch the animals at your leisure. You can see the glassed in areas in the picture below and there are also spaces on the first floor where the over hangs are.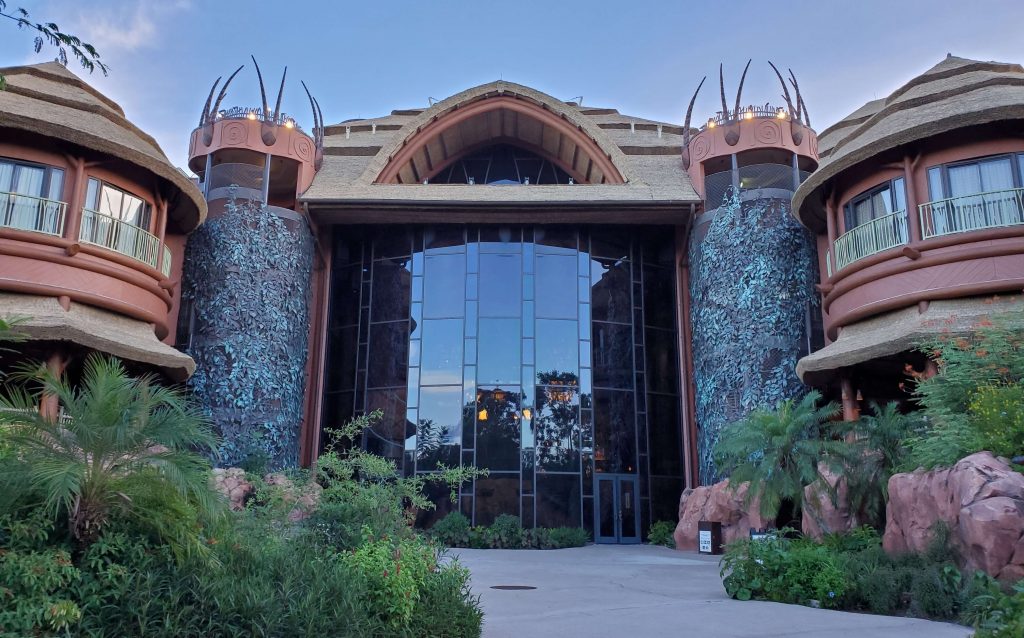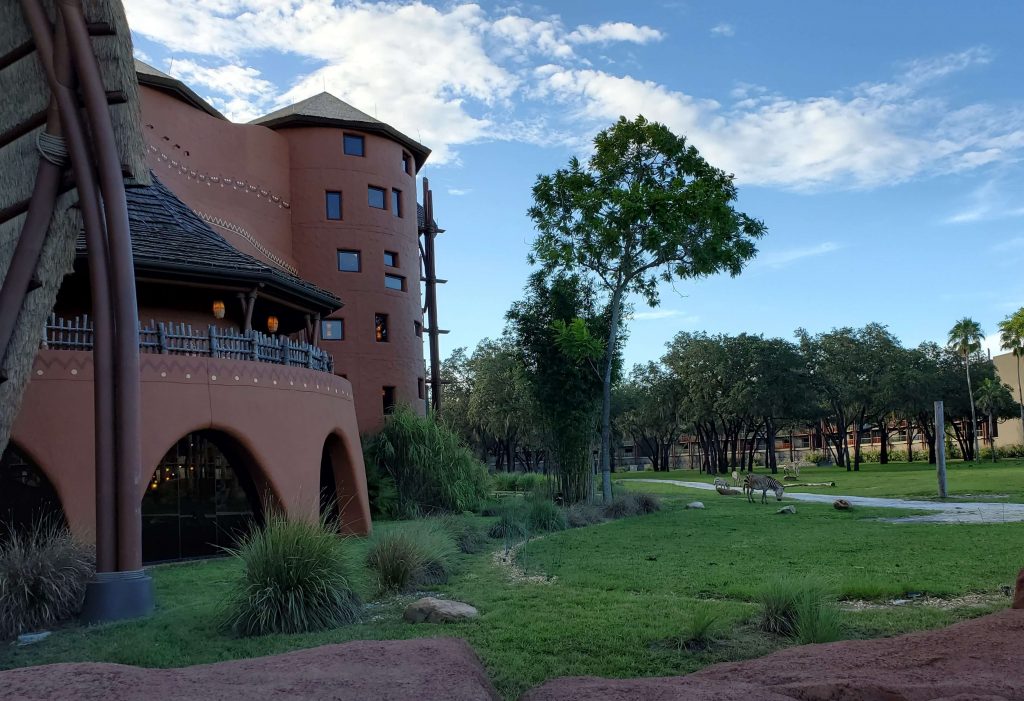 And here are some of those adorable animals roaming around the savannah!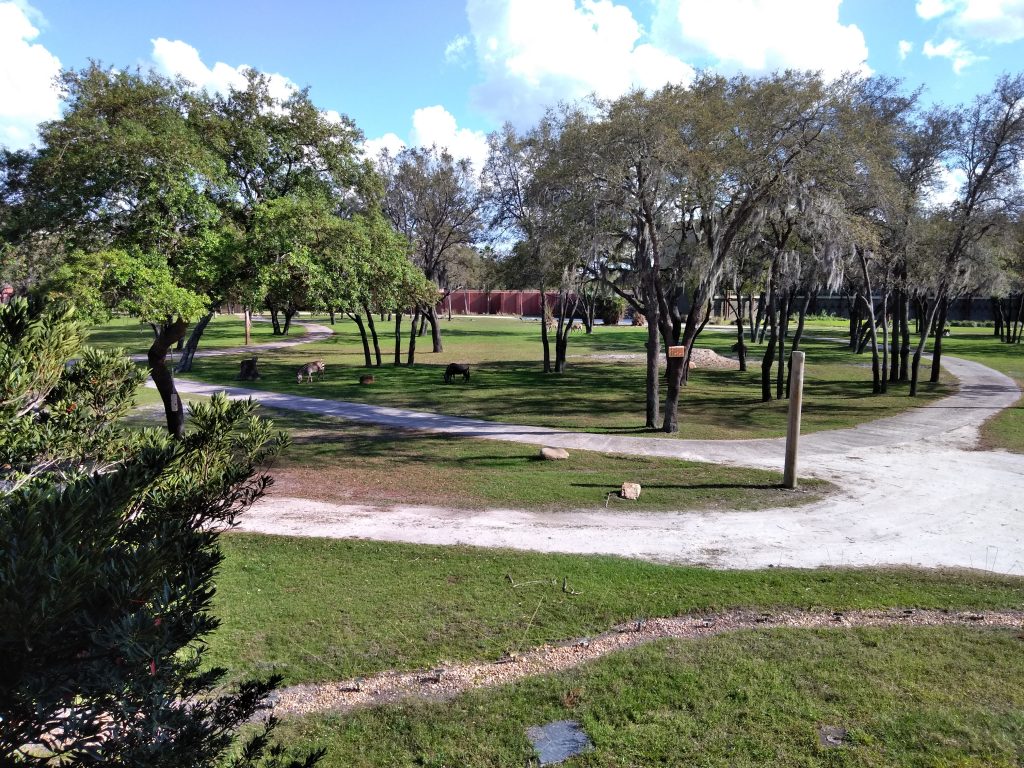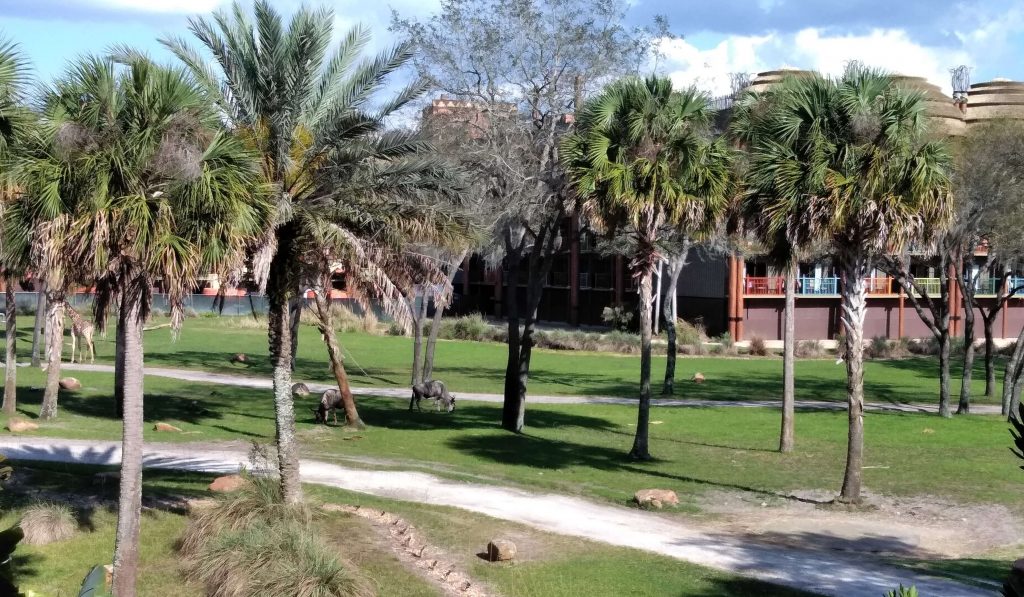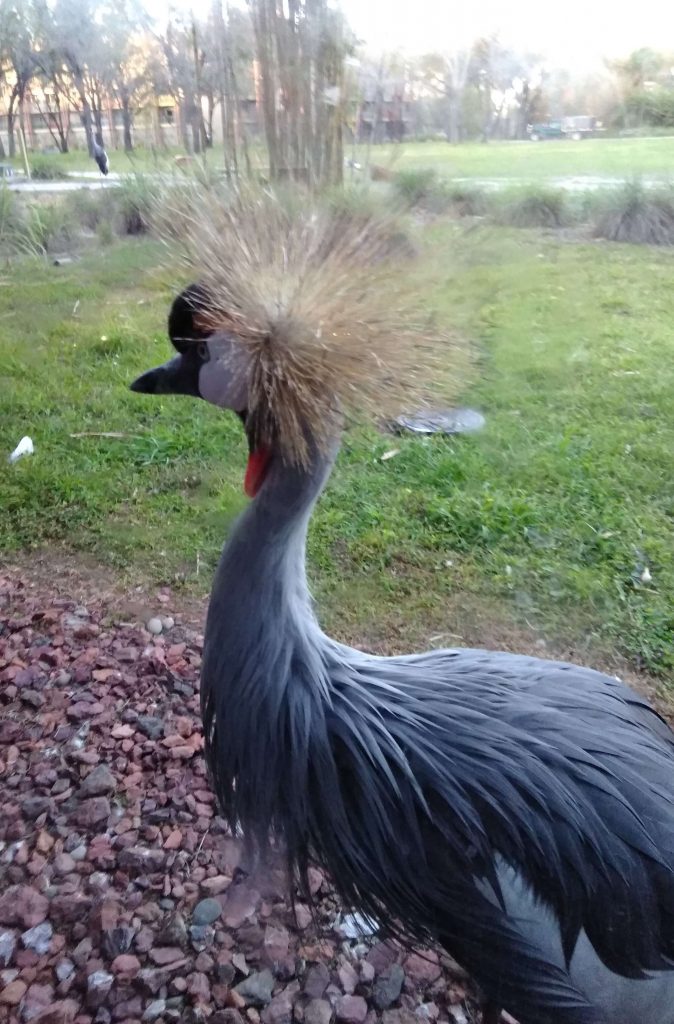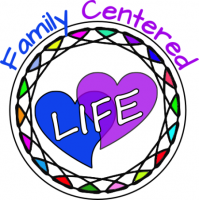 Restaurants
There are several restaurants located at Animal Kingdom Lodge, both quick service and table service.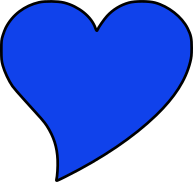 Boma is located at Jambo House. Boma is a family-friendly buffet restuarant that offers unique and milder food options that everyone in your family will enjoy!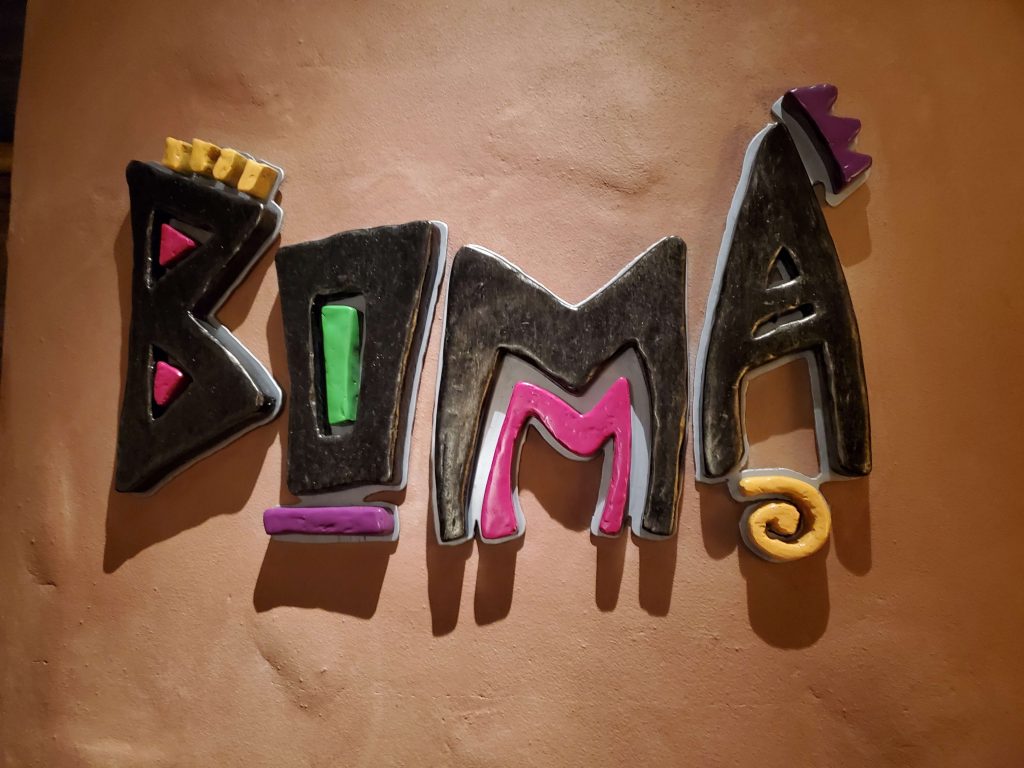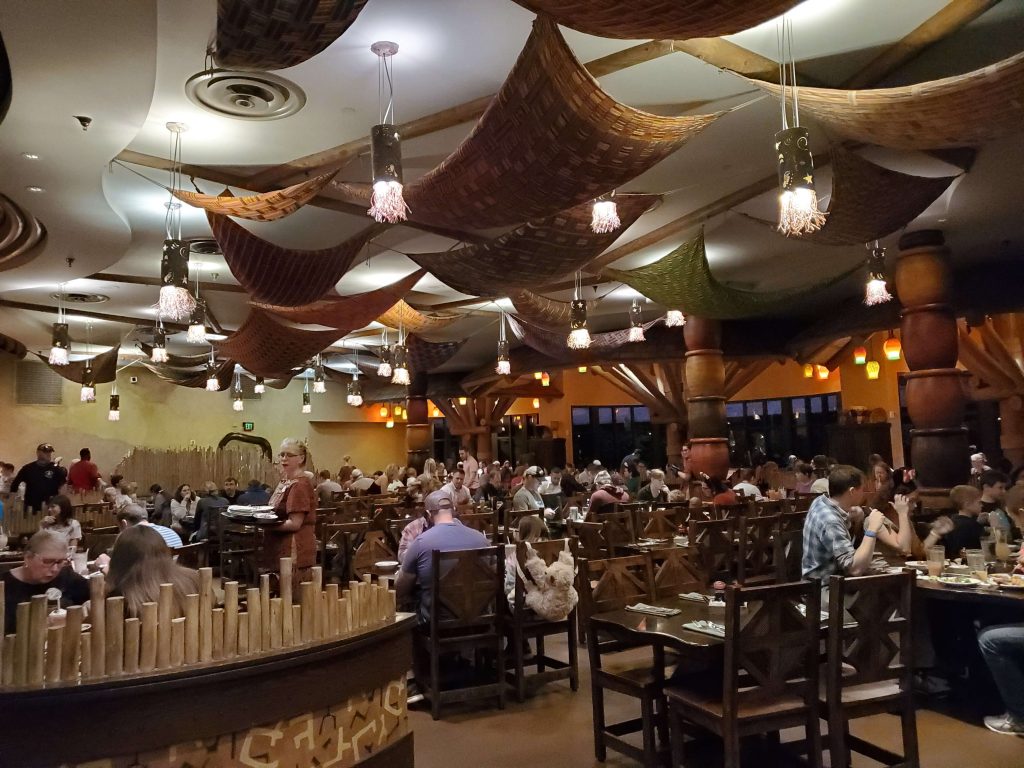 On our last trip to Boma, we were lucky enough to be chosen to be the Family of the Day and lead everyone into the restuarant for dinner with music and dancing!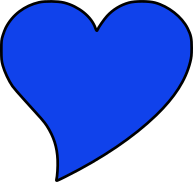 Sanaa is located at Kidani Village. Sanaa is a table service restaurant with an amazing view of the animals outside!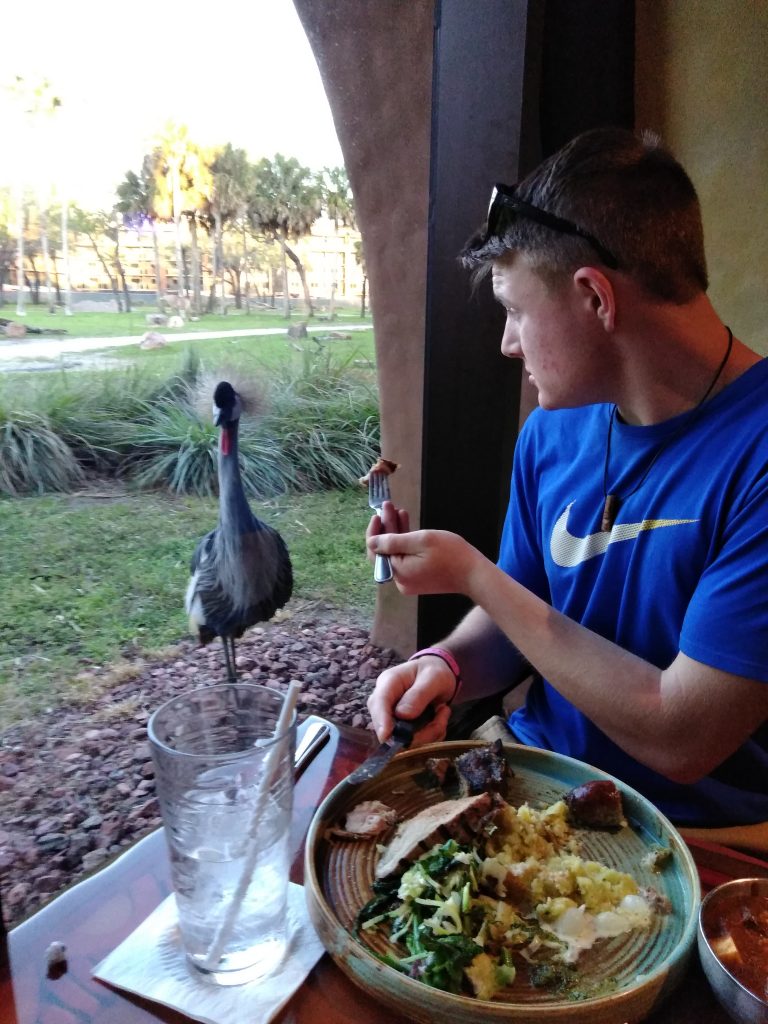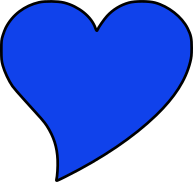 Mara is the quick service restaurant at Jambo House. They offer meals, snacks, and drink, including drink refills of your resort mugs!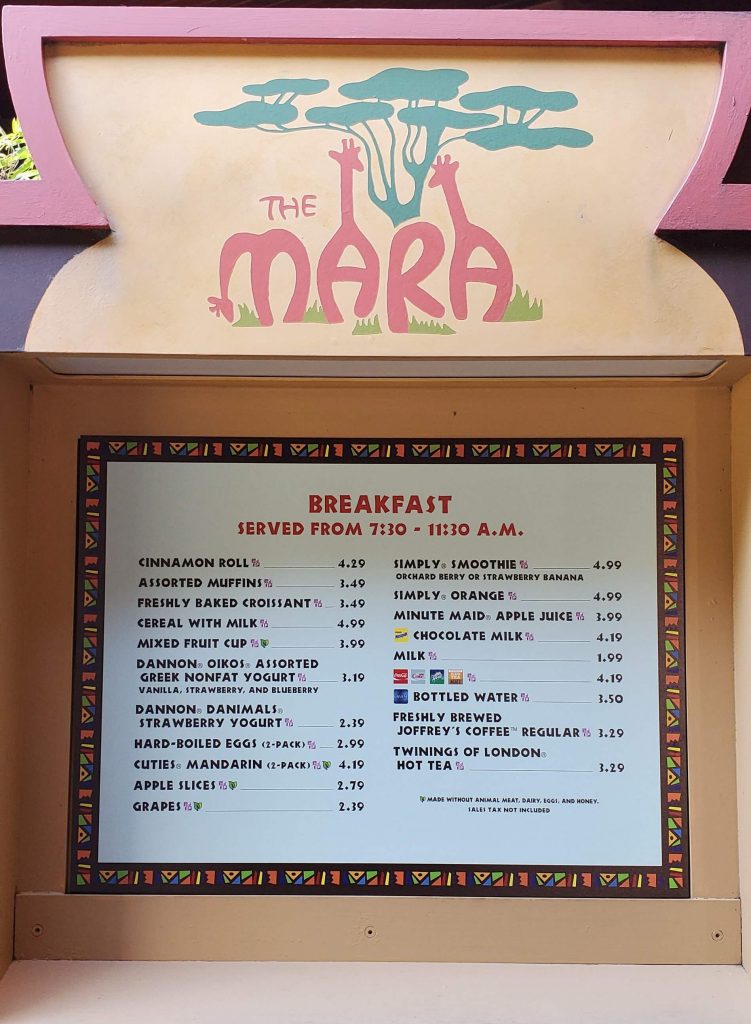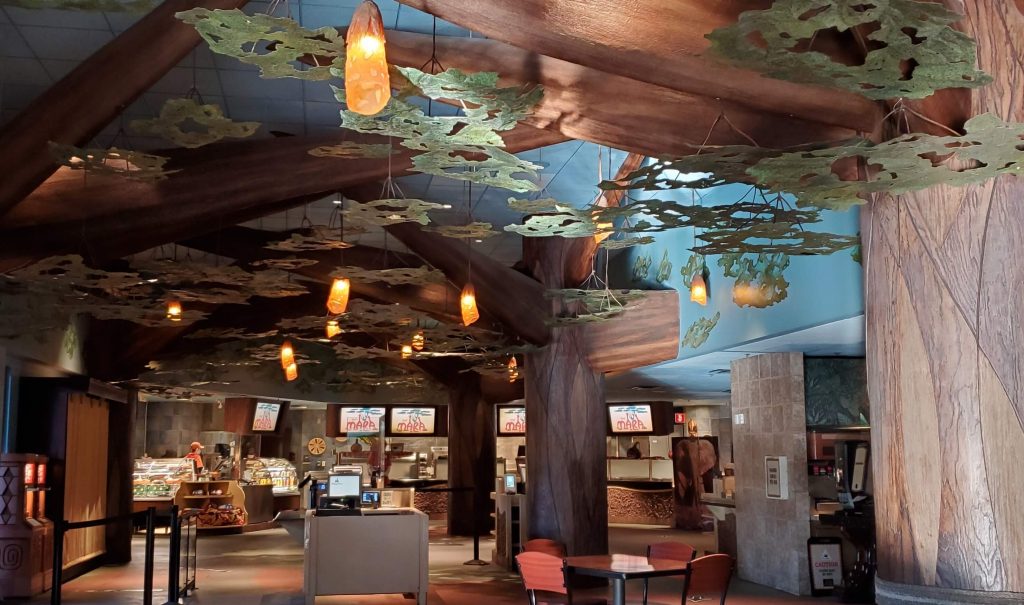 Additionally, both hotels have pool bars that offer snacks and drinks!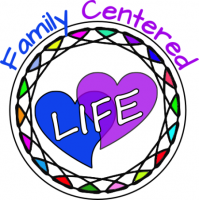 Pools
When you stay at Animal Kingdom Lodge, you're allowed to use the pool facilities at both resorts: Jambo House and Kidani Village! Both have amazing pools with snacks and drinks nearby, but they offer two very unique settings!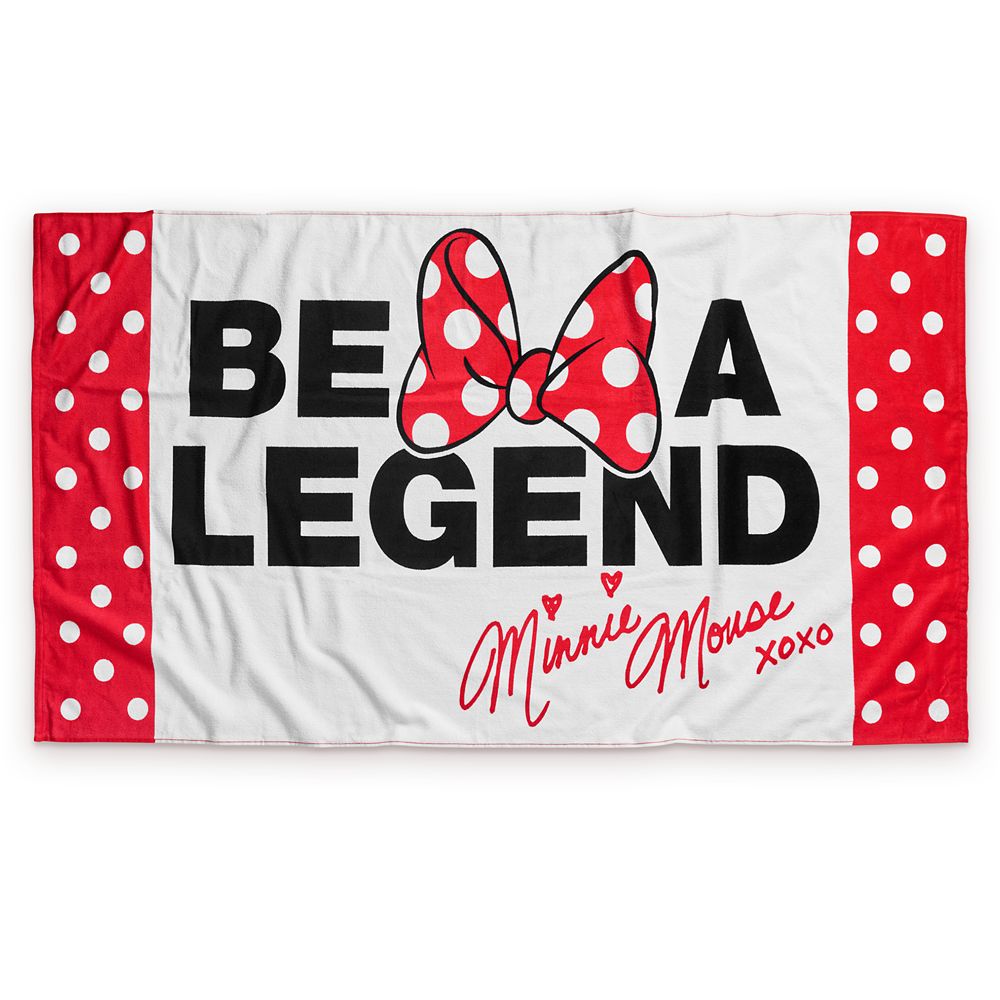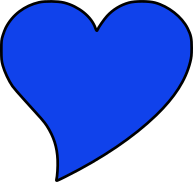 Jambo House Pool Area
The Jambo House pool has a wide-open pool with plenty of area around the pool to relax and soak in some sunshine!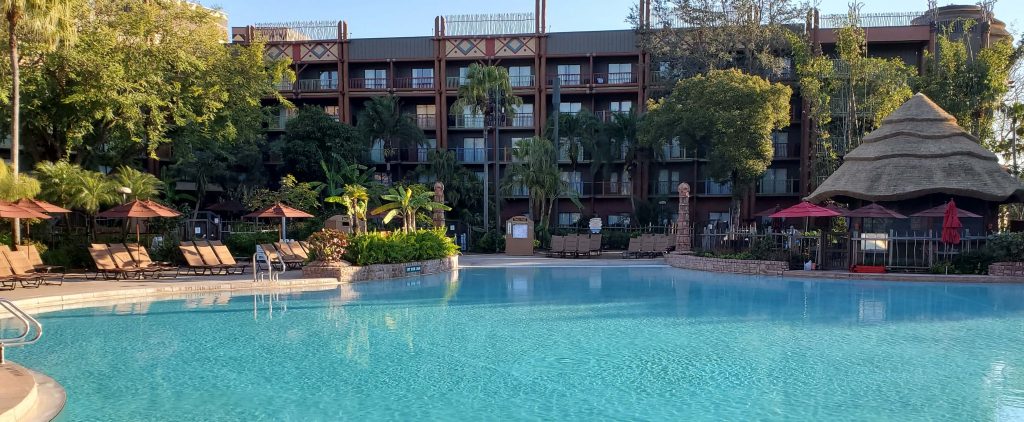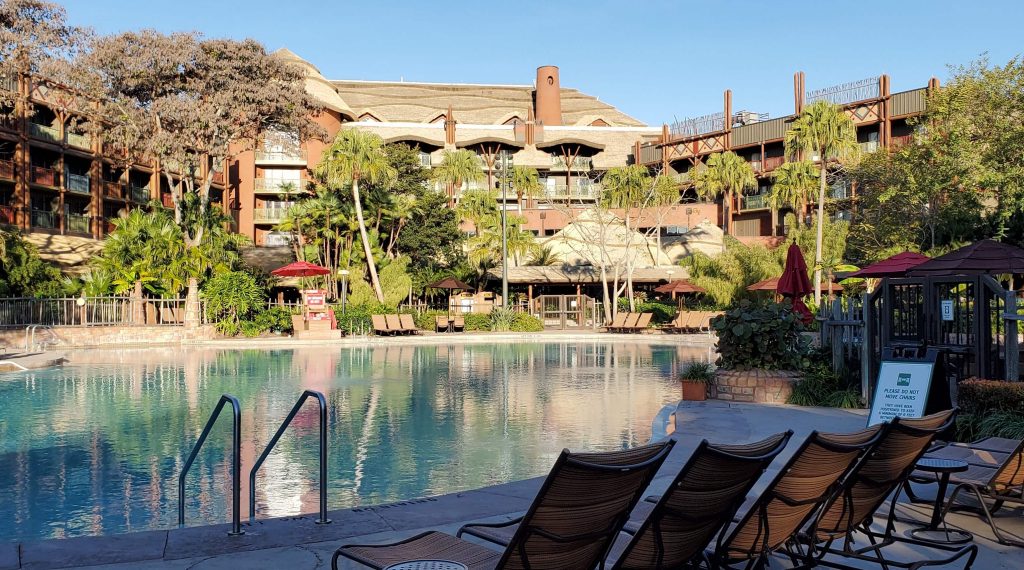 There are also two hot tubs available just outside the area where the pool is, so they are a little more secluded.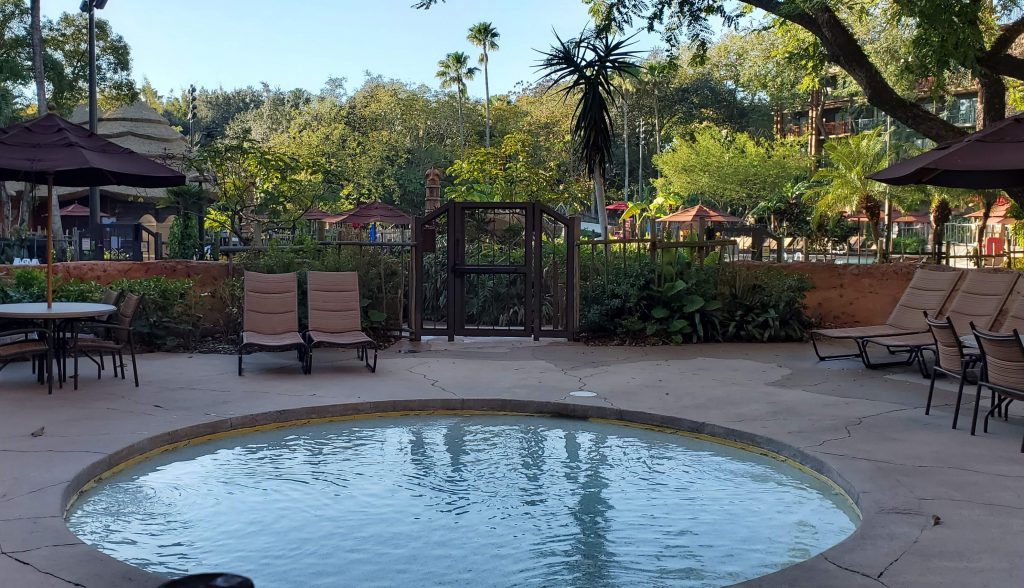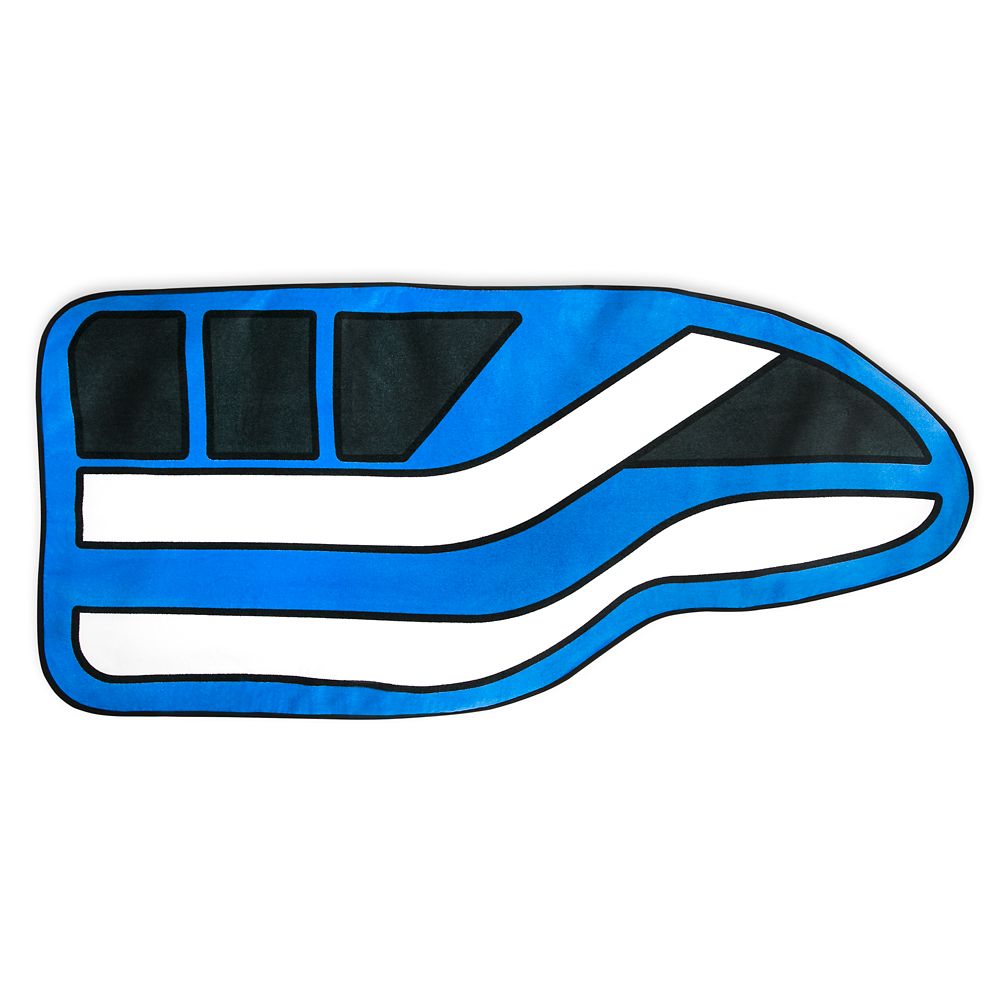 Their quick service restaurant, Mara, is located just outside the pool area as well. You can mobile order or order inside the restaurant. Then, you can choose to eat in the pool area or in the seating area located inside and outside the restaurant. You can also refill your resort drink mugs at Mara!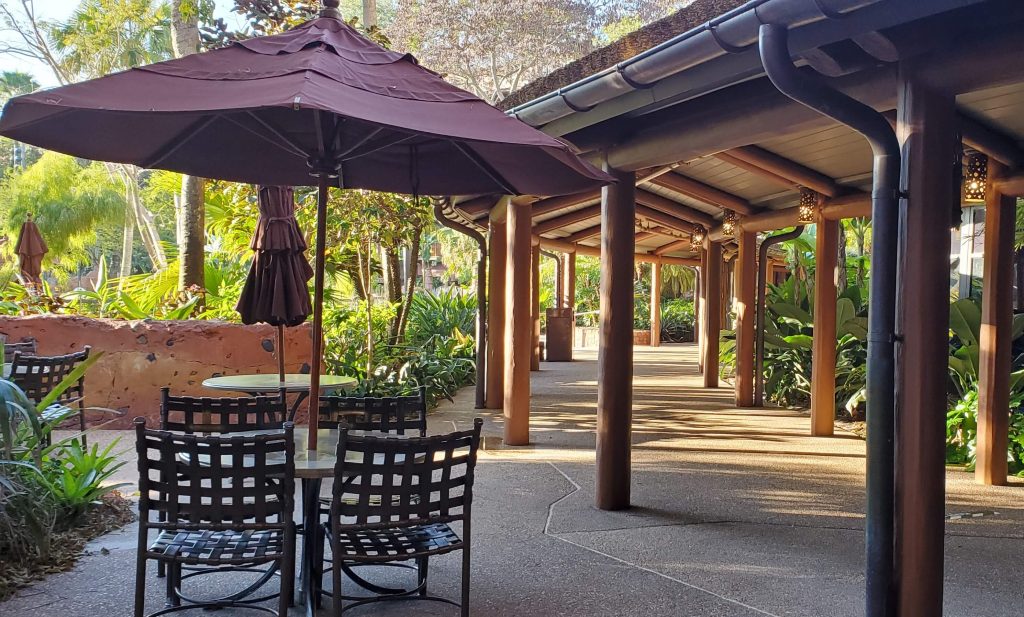 Additionally, flamingos live just outside of the pool area, so they are an extra treat to your pool time.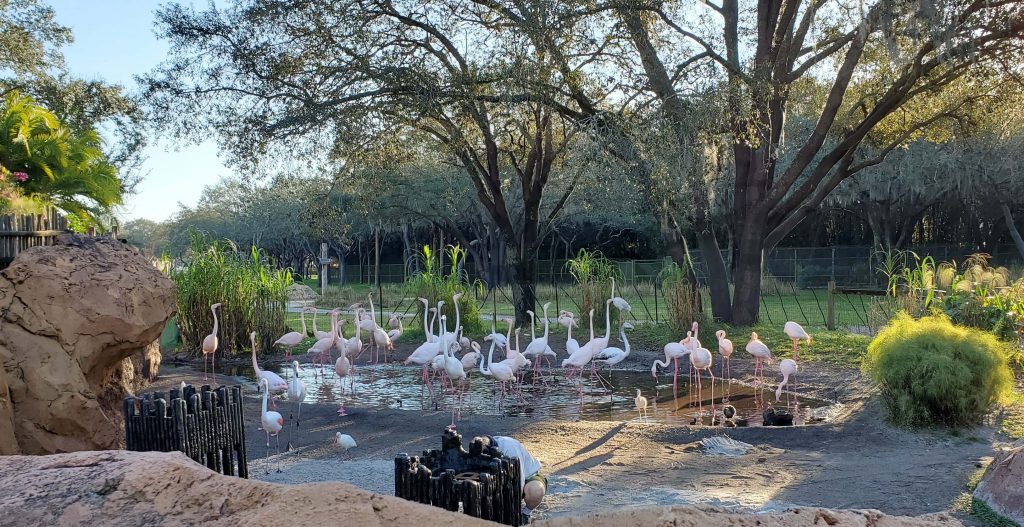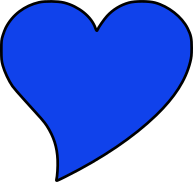 Kidani Village Pool Area
The pool at Kidani is my absolutely favorite pool in the entire Walt Disney World property. In my opinion, they have everything!
The pool area consists of a pool with a zero-entry point with a small slide for the little ones and a larger slide for the big kids and adults.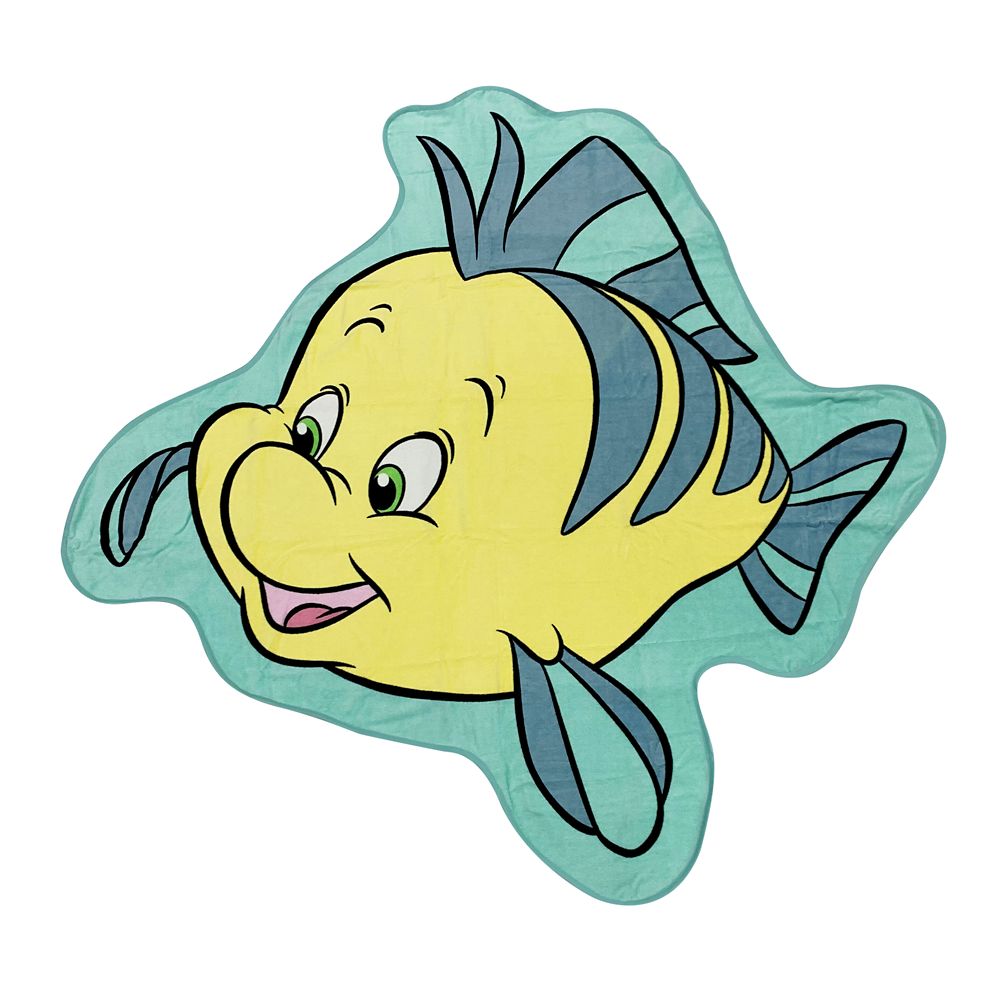 I love the zero-entry pool because our little ones can walk in with their life vests on and be safe.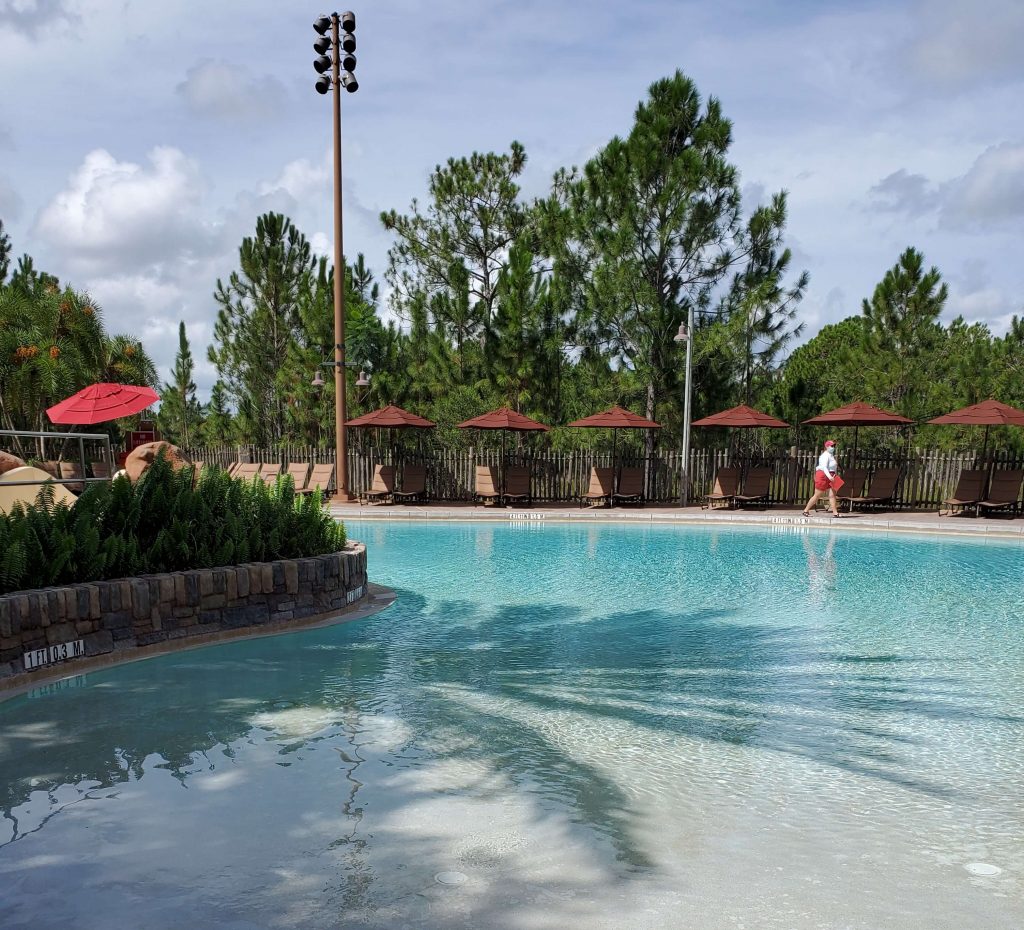 The larger slide is a lot of fun for the bigger people!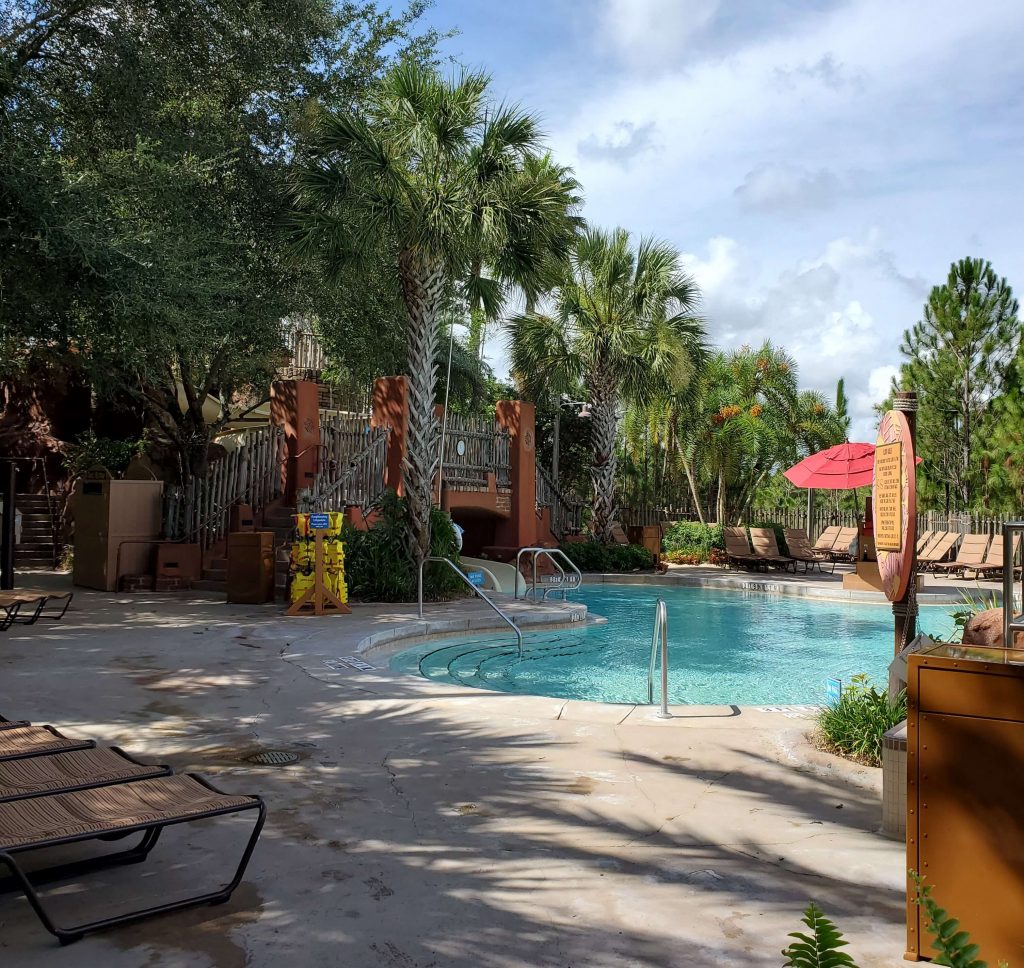 And the smaller slide is absolutely amazing for the little ones! My two-year-old granddaughter spent at least an hour just going up and down this slide. I caught her at the bottle because she is a firecracker that came down at the speed of light. However, she was able to do it on her own.
There is a play ground and splash park in the pool area as well! The splash park is amazing during the day.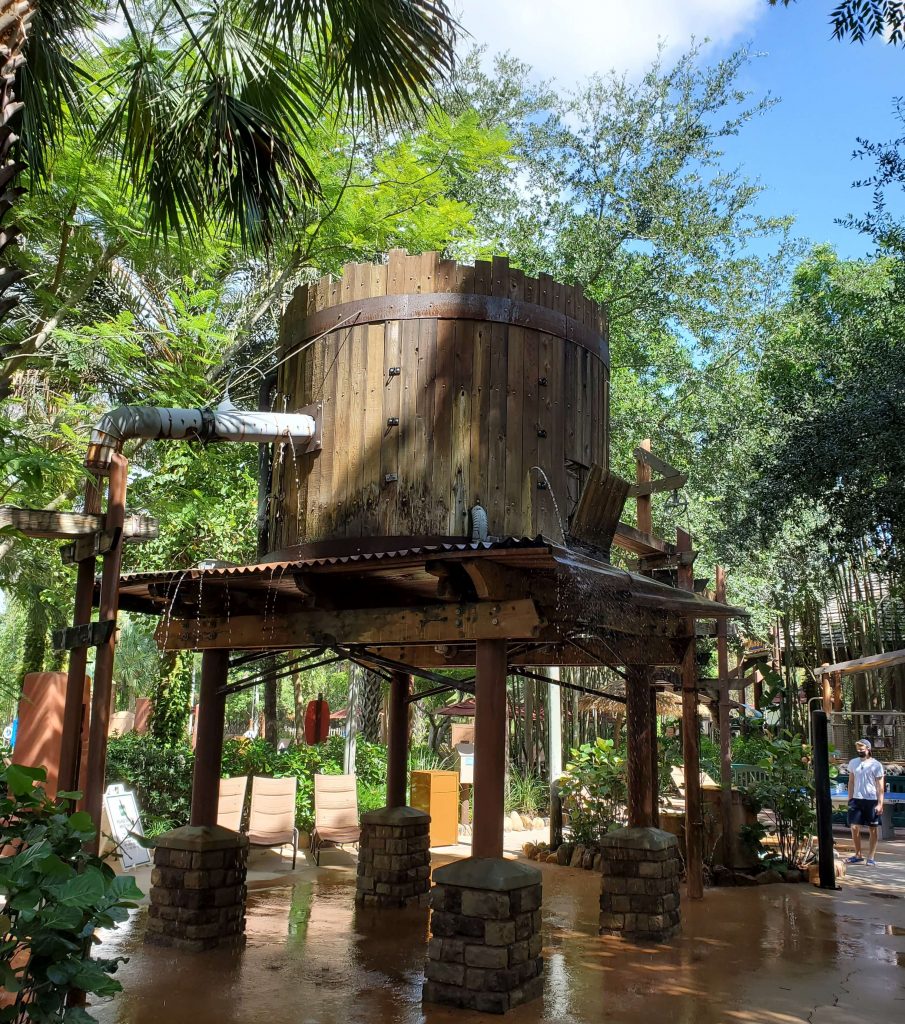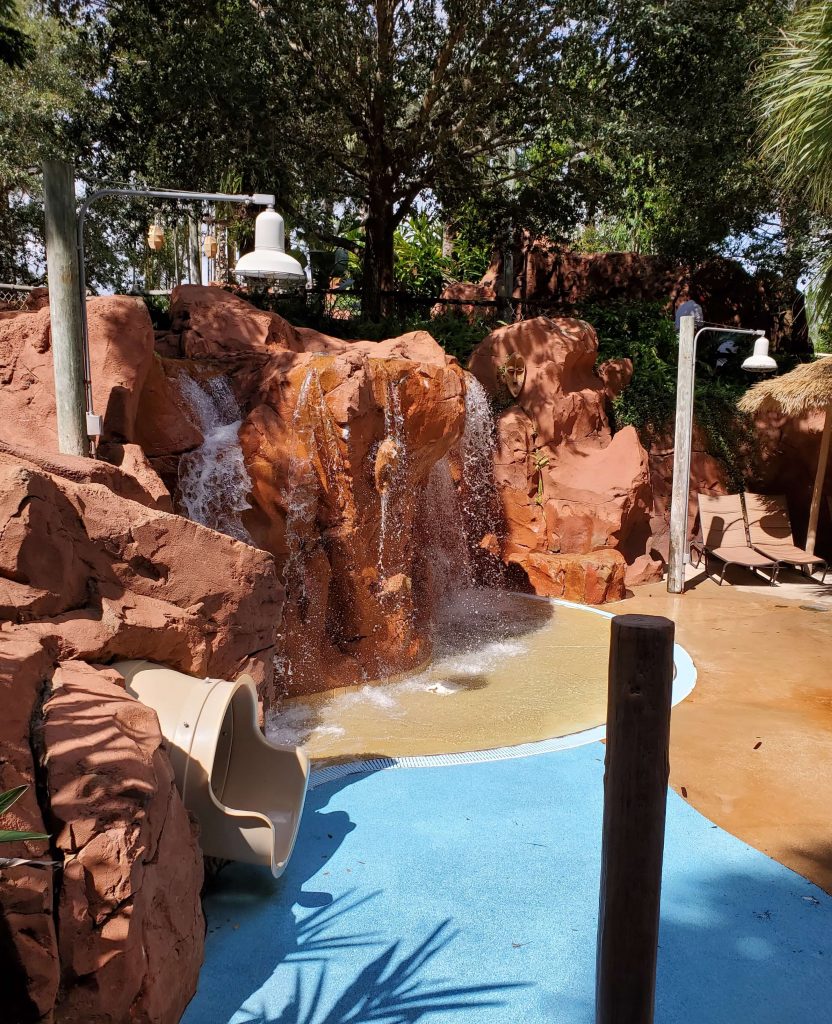 However, it is just as good at night! It is well lit and a fun place to let the kids run off a little more energy before bed time!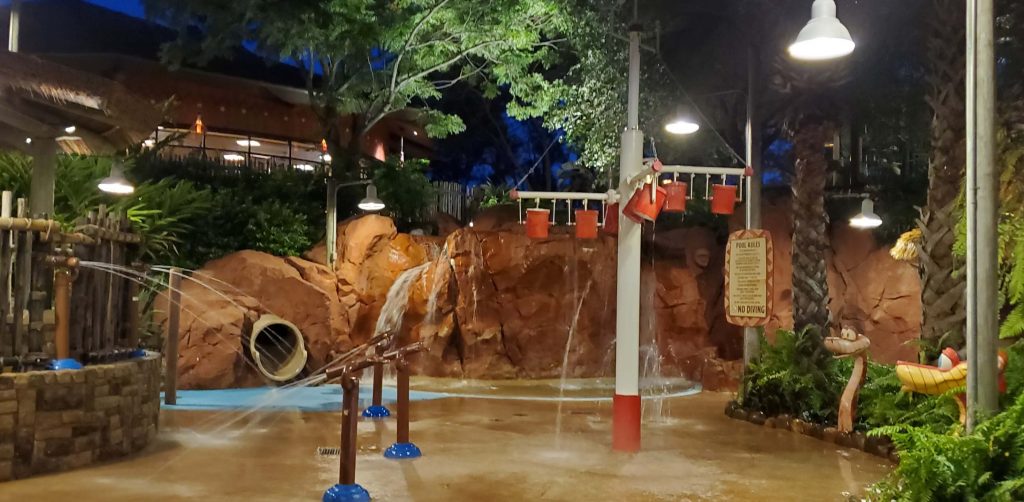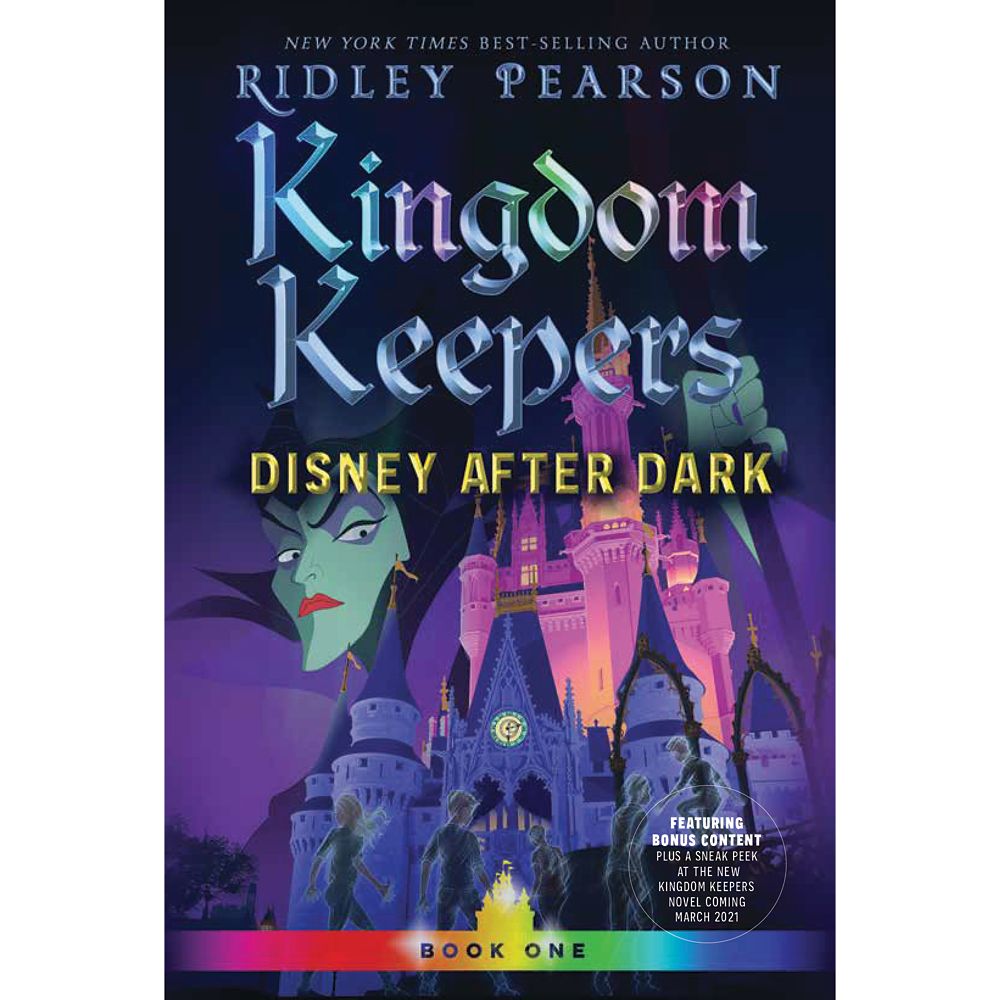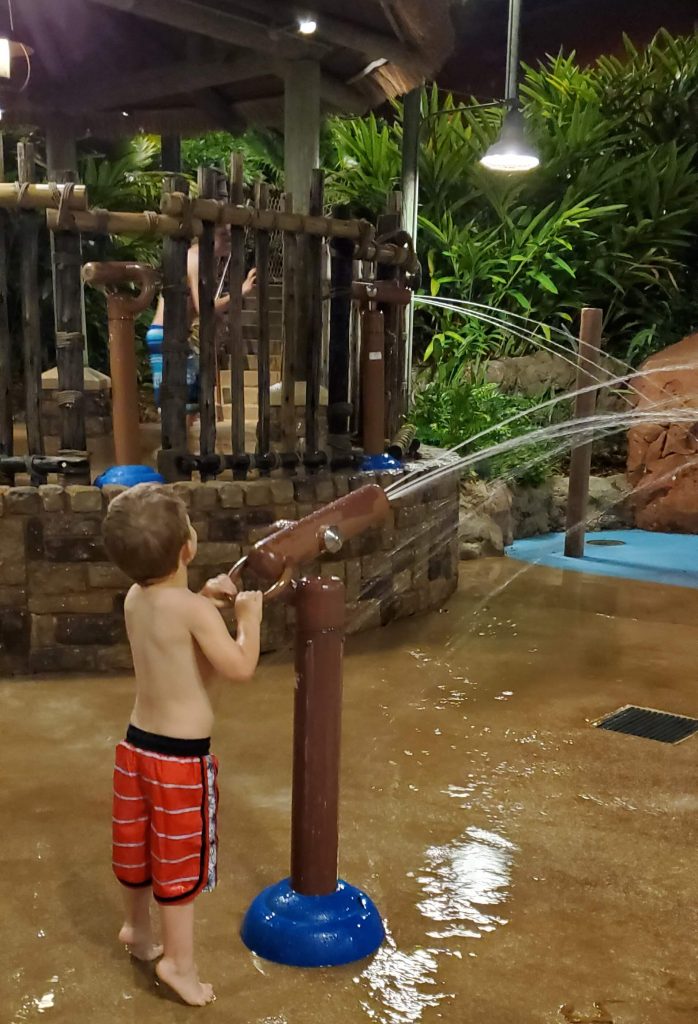 There is plenty of shaded seating area around the pool.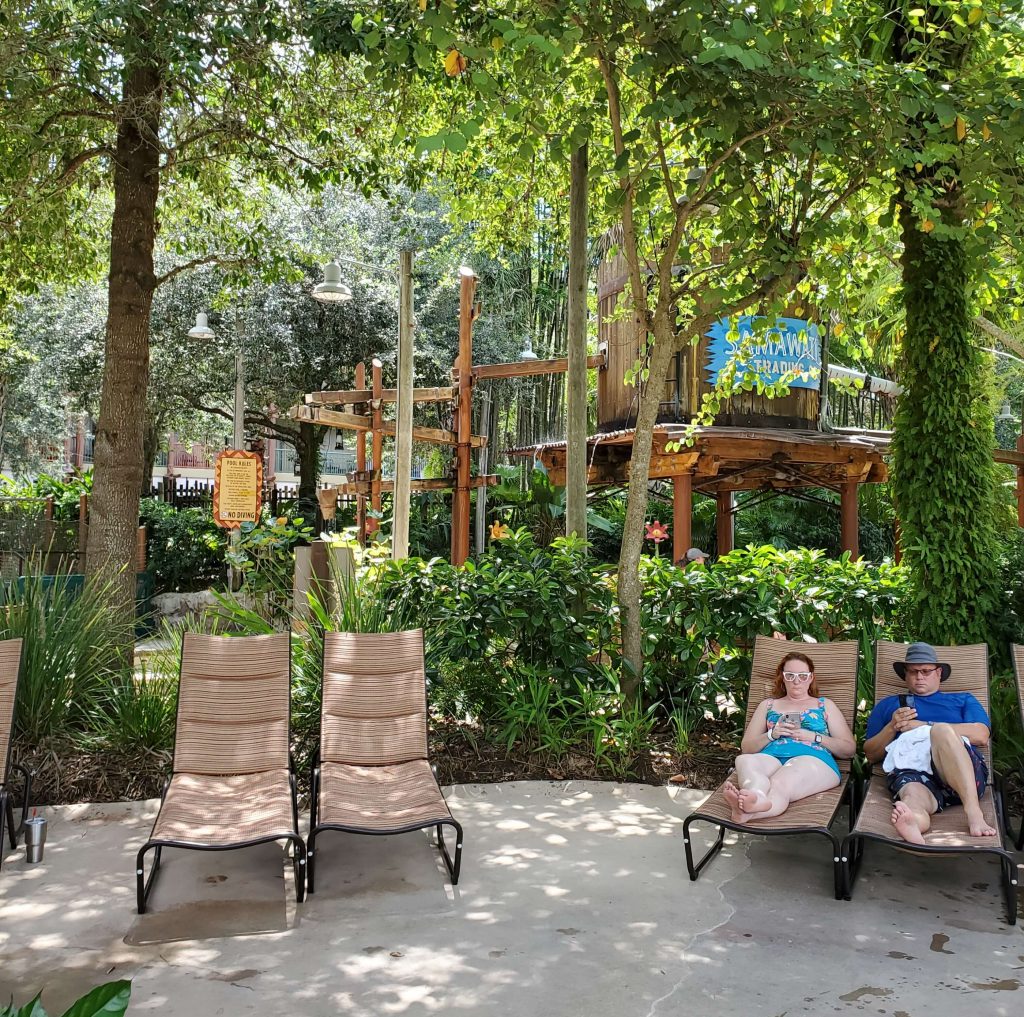 The pool bar is located just outside of the gated pool area. Alcohol is available, as well as snacks, ice cream, and they will refill your resort drink mugs!
Pro Tip: There is a full bathroom with a shower just outside the pool area. This makes the Kidani pool an amazing place to spend the morning and afternoon when you have a late flight because you can enjoy the amazing Florida weather and then be able to shower before your flight!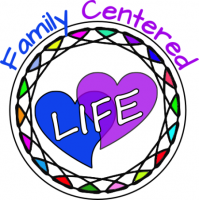 You may also like:
Finding out more about all there is to love about Disney's Boardwalk Resort.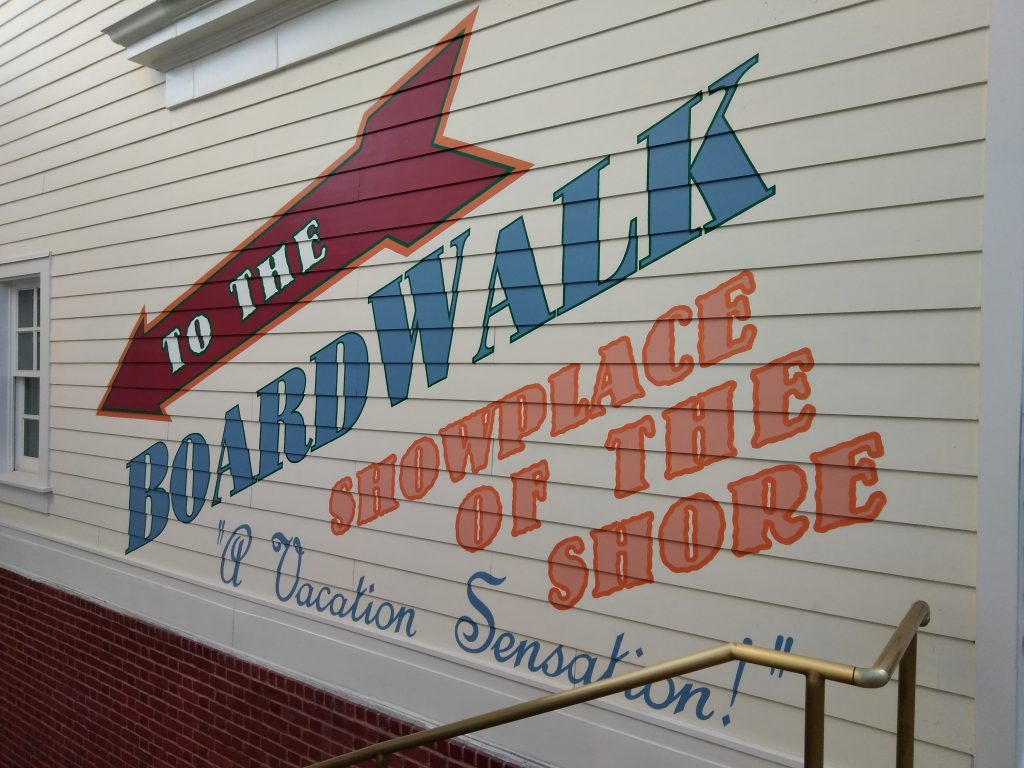 Discovering why Disney's Wilderness Lodge is so amazing: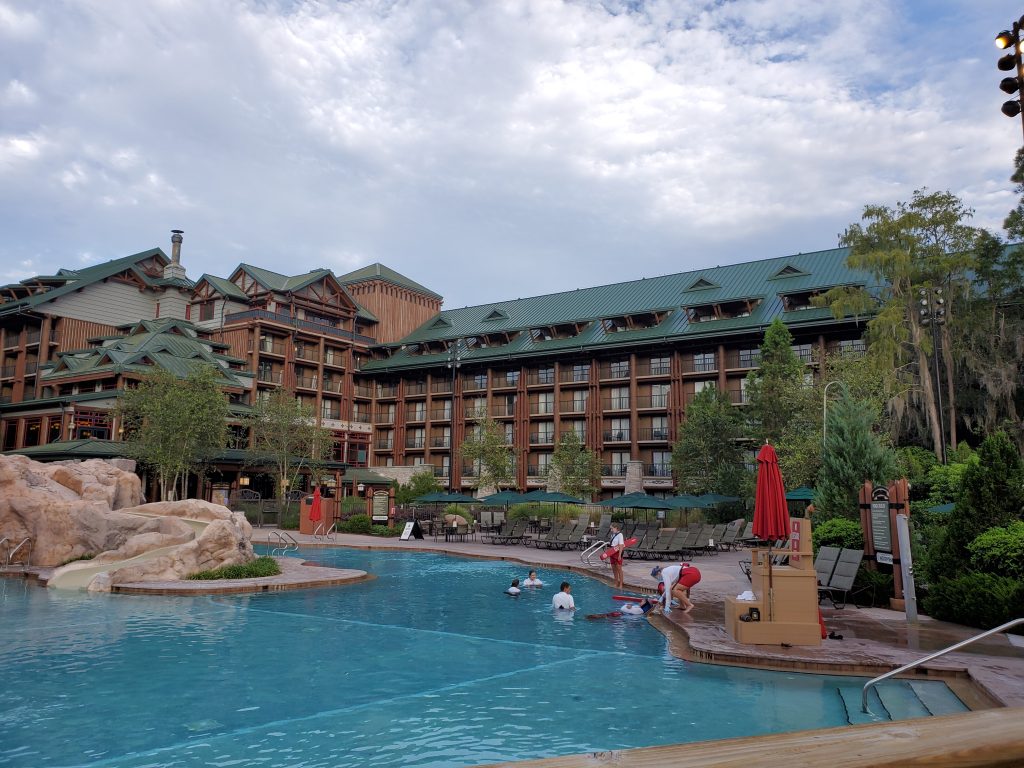 Investigating all there is to enjoy about Disney's Animal Kingdom Park!