There are endless reasons why we love Disney's Animal Kingdom, even though it always feels about 10 degrees warmer there than any other park! They have unique food choices, wild and calm rides, and so much more! I'm always excited to visit Animal Kingdom any and every trip we are in Orlando!!
Plus, I've always loved animals, zoos, aquariums, and amusement parks! Animal Kingdom is a combination of some of my favorite things!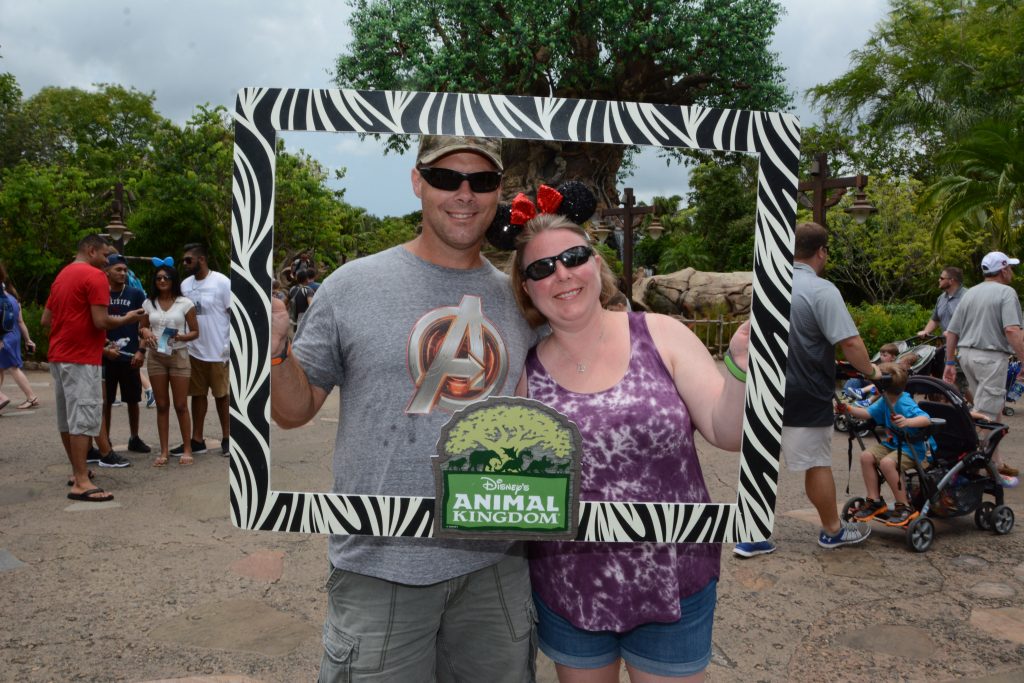 Here are our top 10 favorite things that we love about Disney's Animal Kingdom!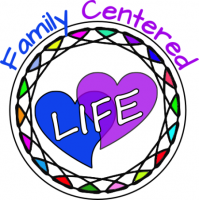 1-The Tree of Life
The Tree of Life is one of the iconic symbols of Walt Disney World. It is the huge, beautiful, and amazing center of Disney's Animal Kingdom!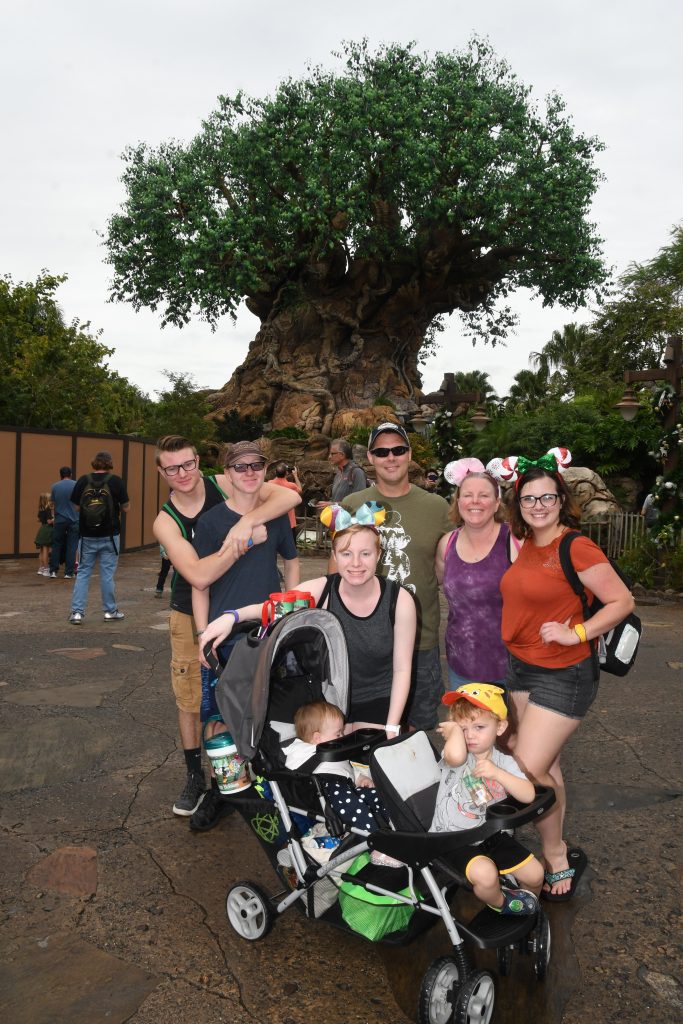 One of the neatest things about the Tree of Life is all of the animals carved into it! We have visited Disney World regularly since 2009 and my second youngest, now 18, only noticed the animals carved into the tree in 2020!!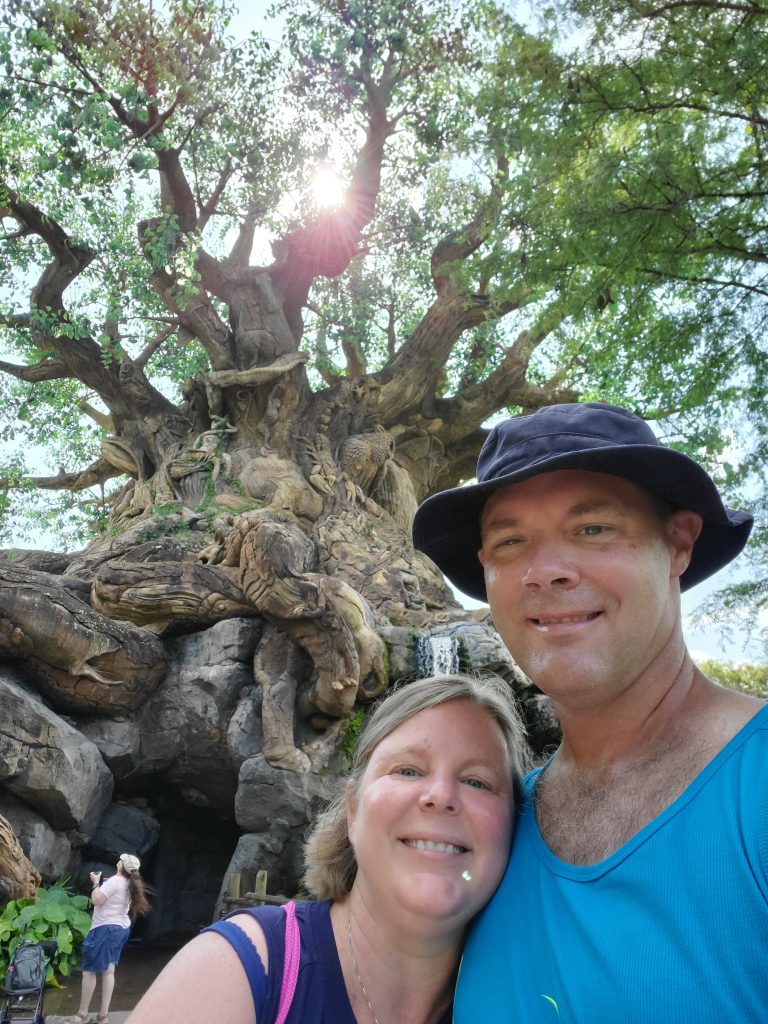 I think it is just as beautiful at night, if not more beautiful!
What fun projections!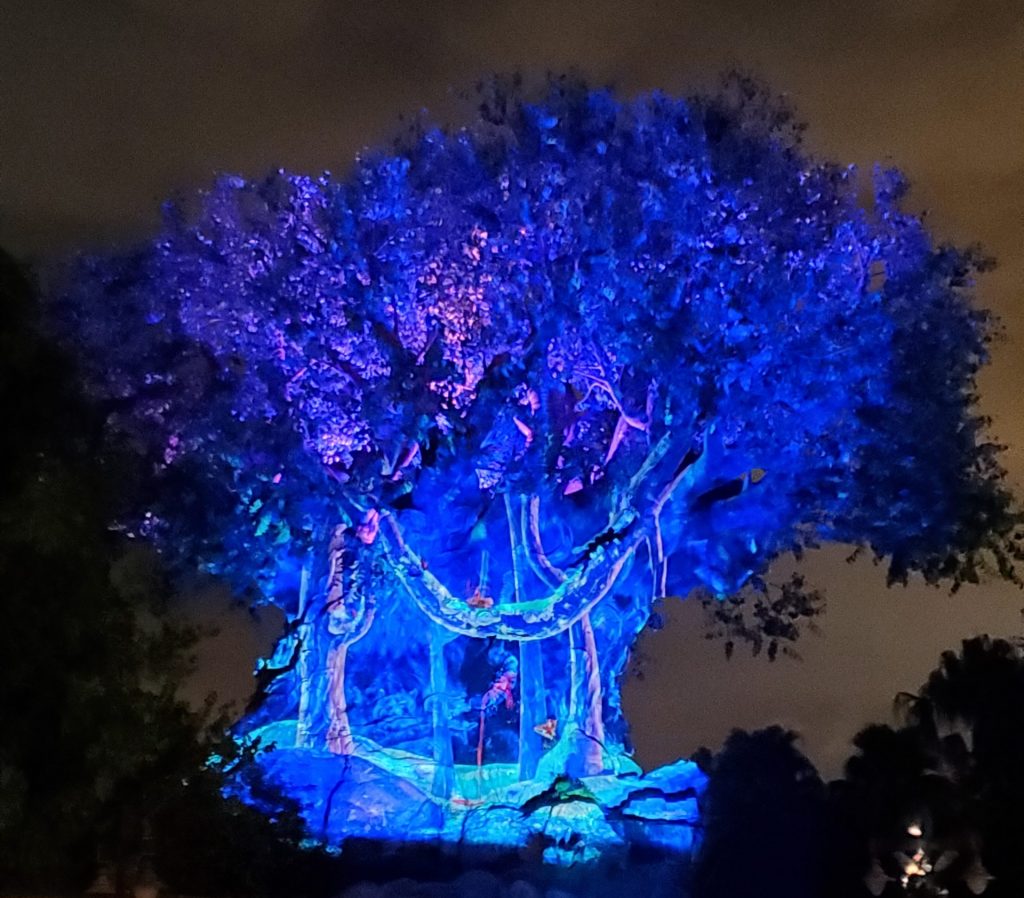 And you can't forget INSIDE the tree of life! A Bug's Life is a fun show where you get to interact with insects….well…they get to interact with you!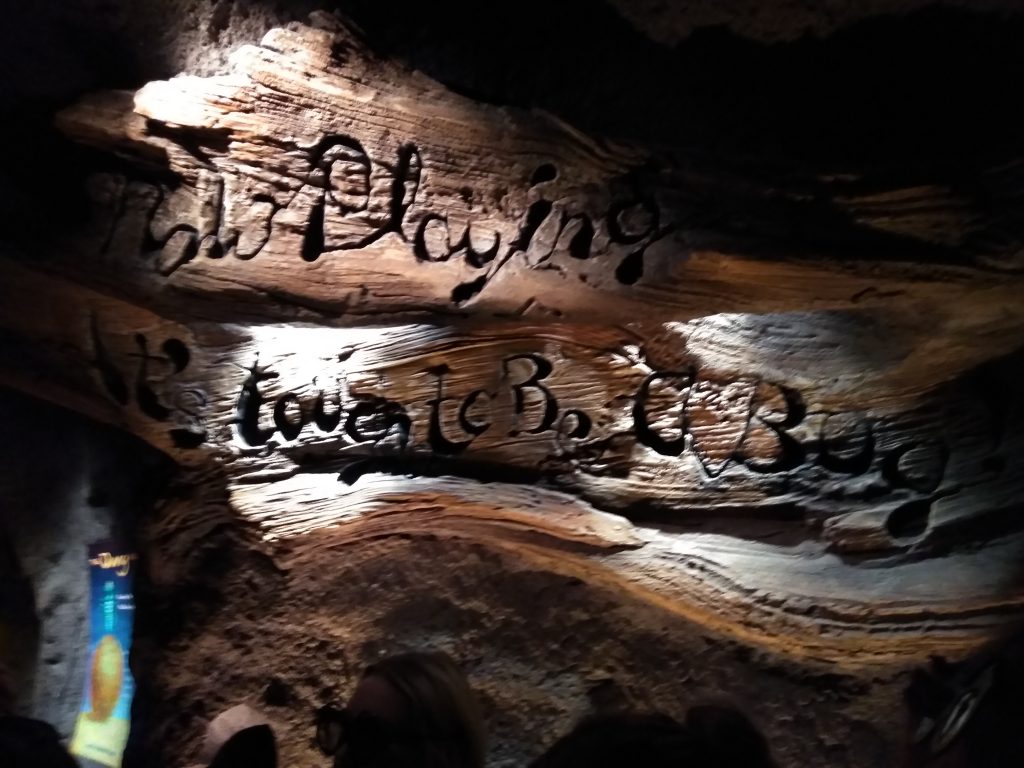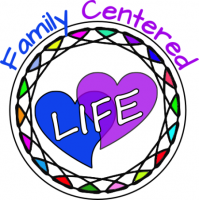 2-Going on a Safari Adventure
Animal Kingdom is in my top two favorites at Walt Disney World! The safari is my favorite part and a must-do for each and every trip we go!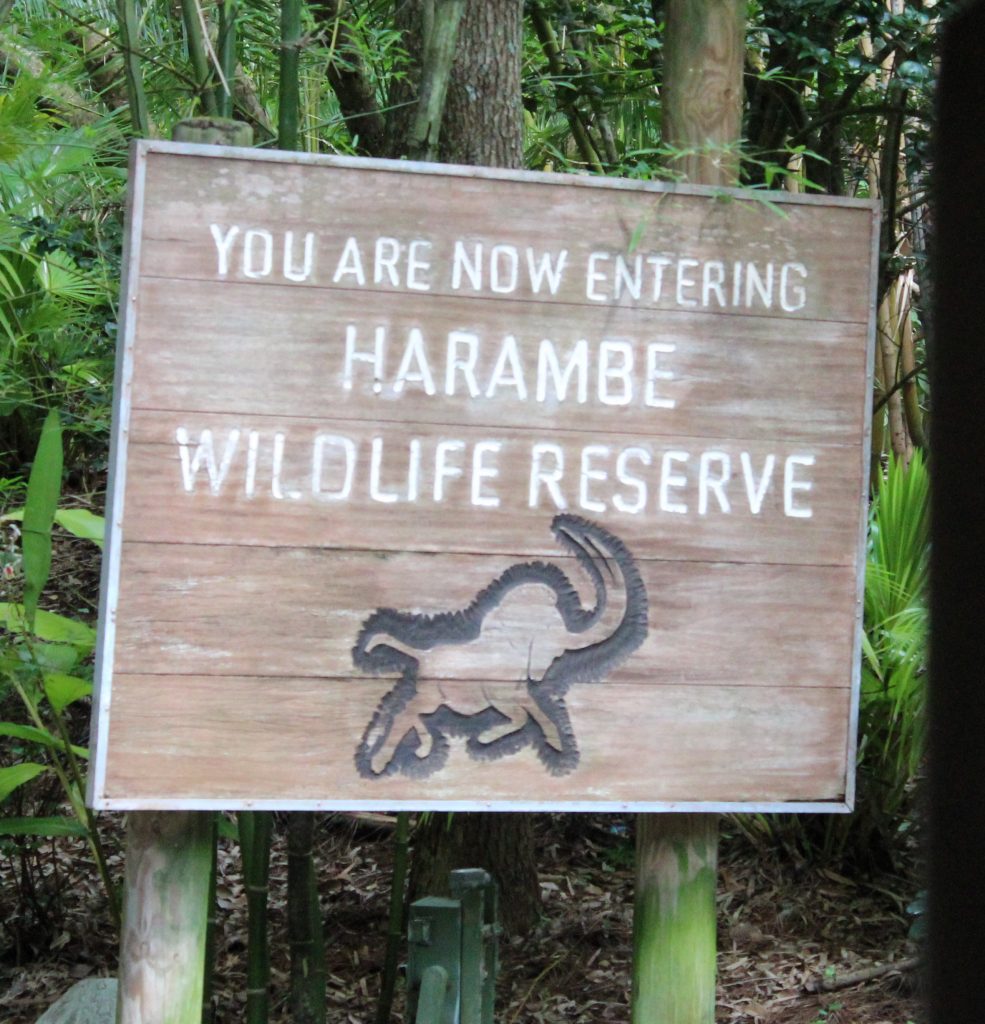 On one recent trip, we actually went twice! Once in the morning and once in the afternoon, and both offered very different sites! It was a really neat experience! I have always gone in the morning before and it was great to get to see the difference in the afternoon!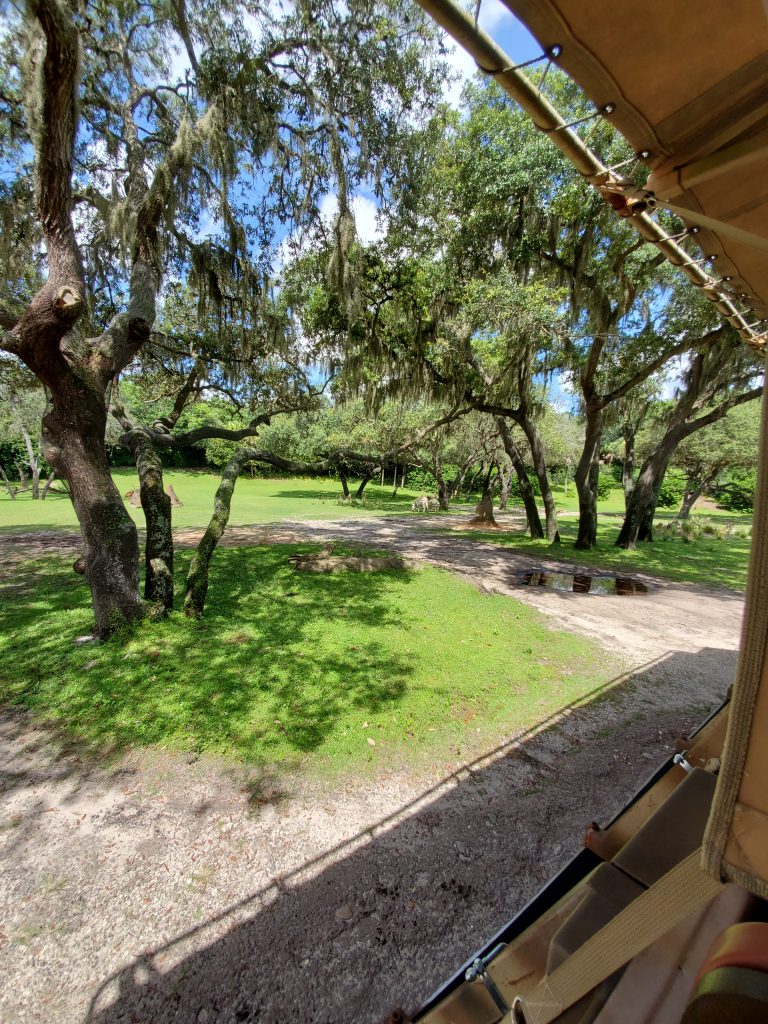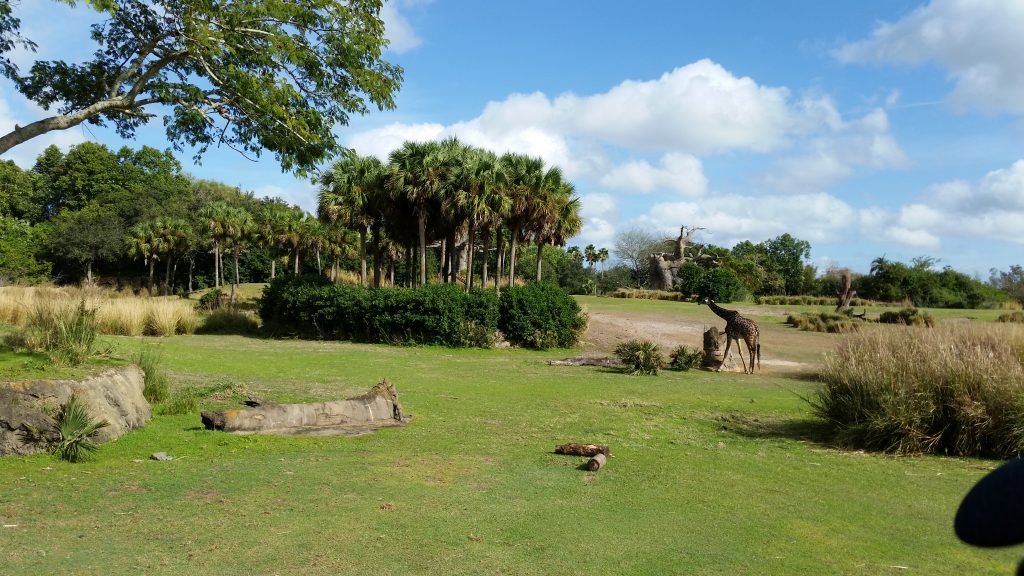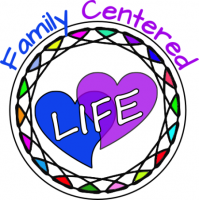 3-Climbing Mount Everest and surviving the Yeti
Another favorite asepct of Animal KIngdom is Expedition Everest!
It's a super fun roller coaster with the thrills of going backwards and running into a YETI!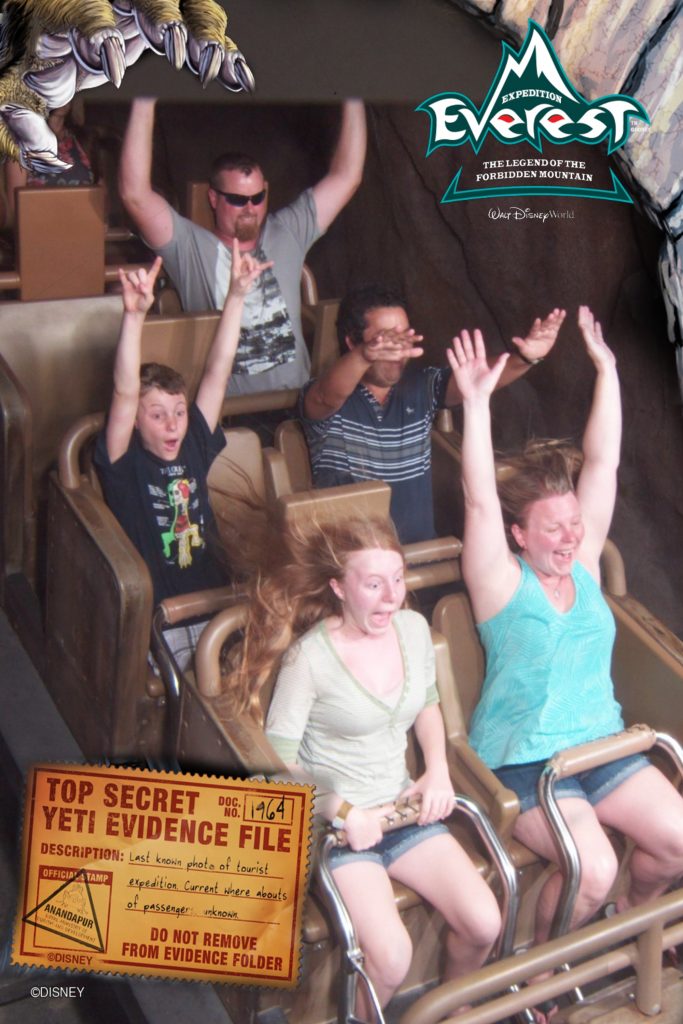 My younger daughter makes the same face in every roller coaster picture…though she has tamed it a bit through the years!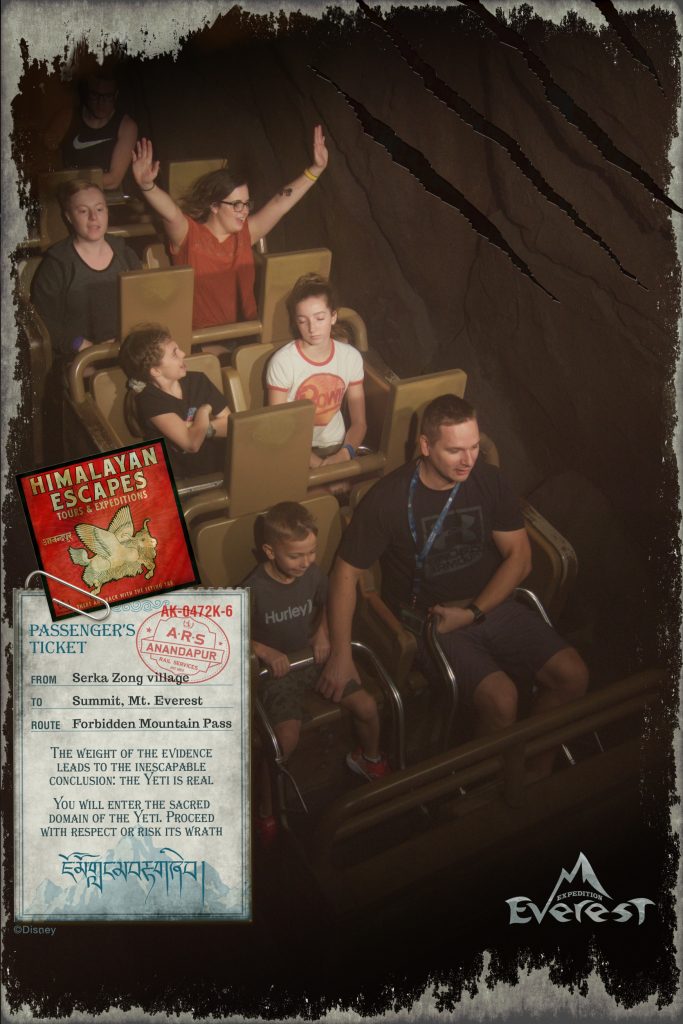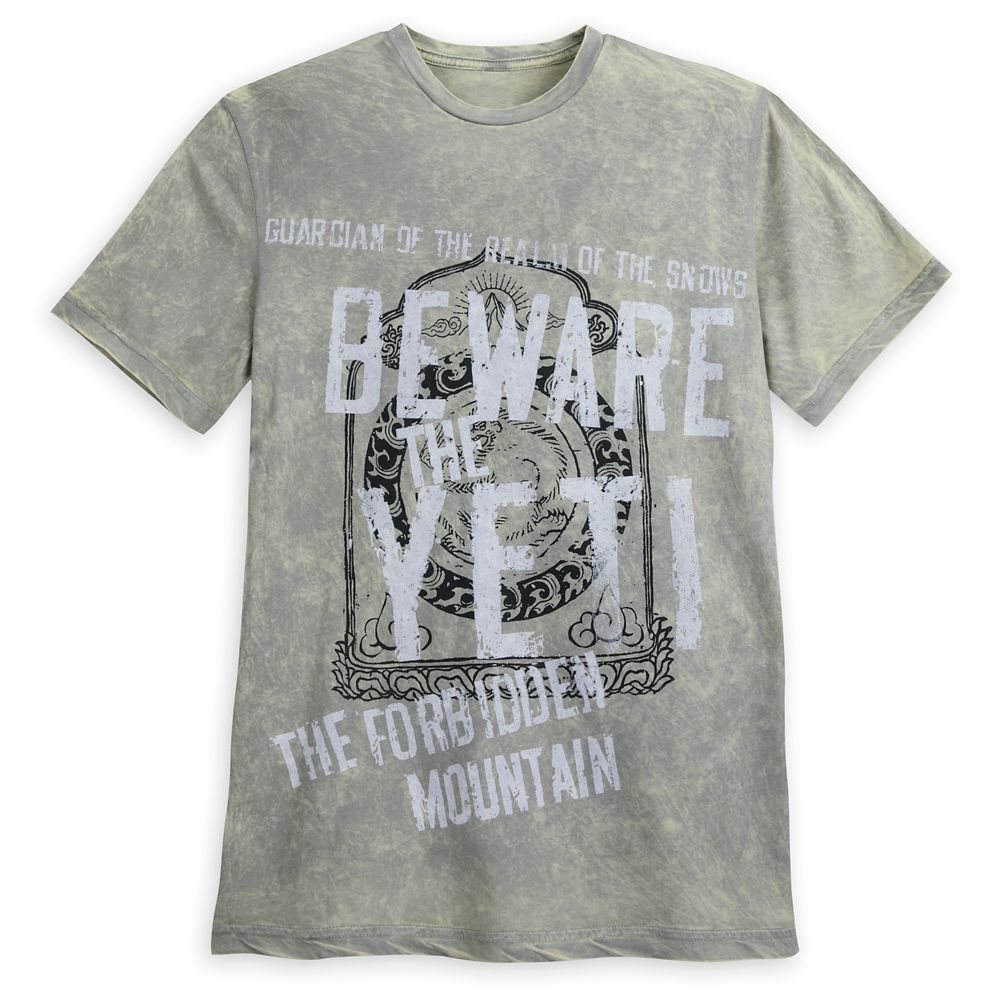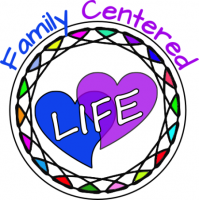 4-Characters…floating down the river
I very much enjoy meeting the various characters throughout all of the Disney World parks! COVID-19 has changed the way that we have gotten to interact with the characters, but we still get to interact with them.
I absolutely LOVE the what they have done with character meet-and-greets at Animal Kingdom. They have put them on boats and they glide through the park with their friends and fun music!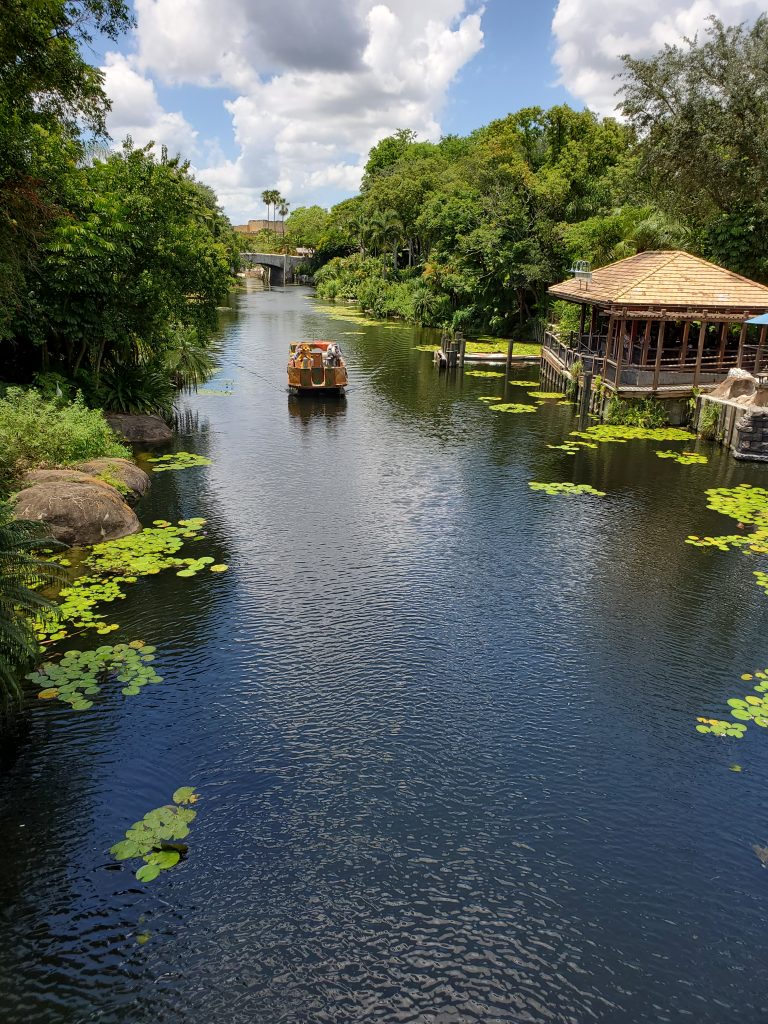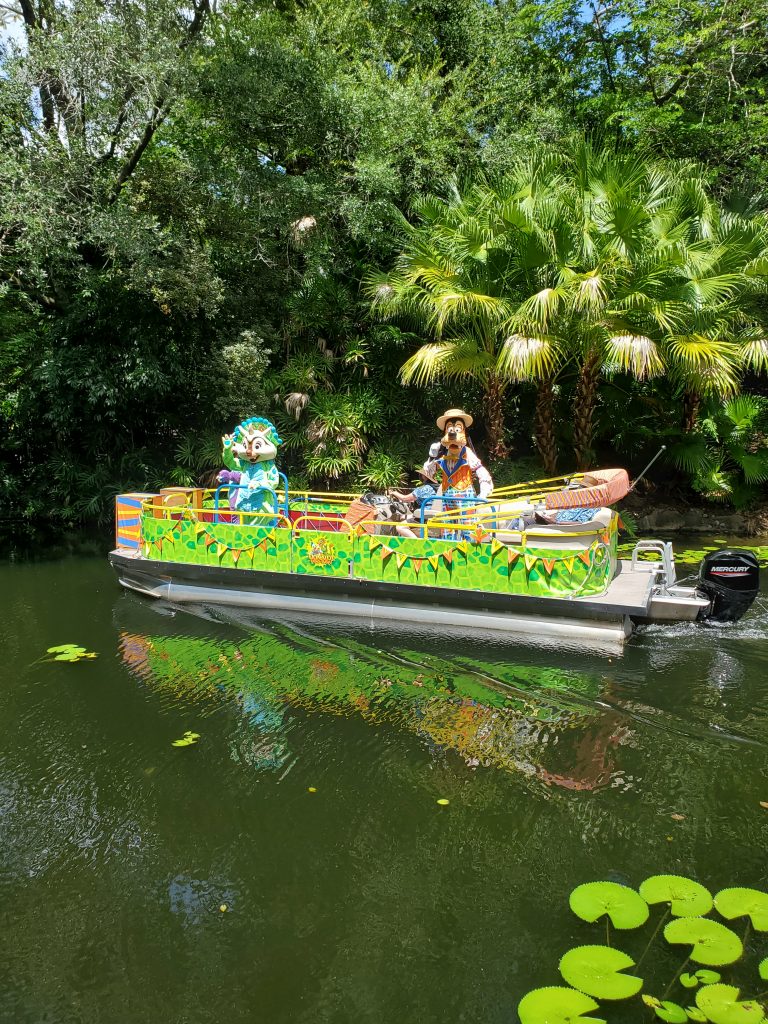 The boats give an amazing view and are a really fun way to get to meet the characters! I sincerely hope they continue with these amazing character cruises once Disney returns to the previous meet-and-greets!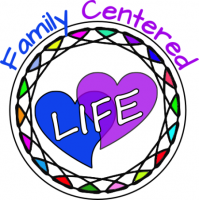 5-Pandora
A very unique aspect added to Disney's Animal Kingdom is Pandora, World of Avitar! The atmosphere is spectacular and beautiful!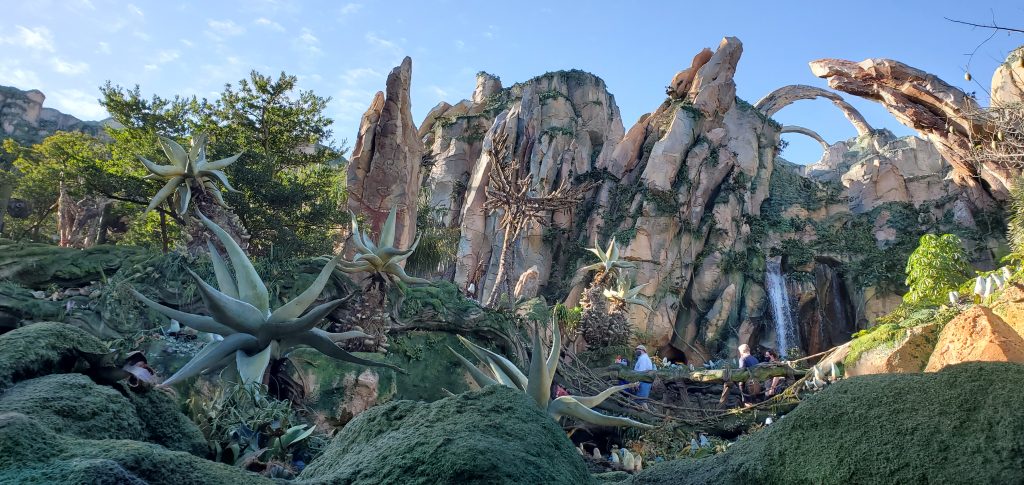 The details put into Pandora are so perfect they are only matched by the details and grandure of Batuu in Disney's Hollywood Studios!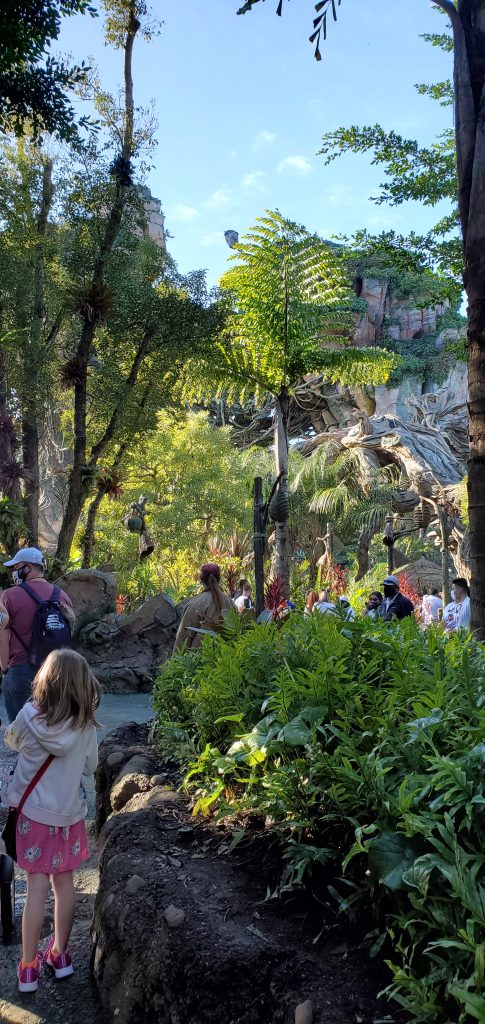 Inside the que lines at Flight of Passage! Even the que lines are perfectly decorated!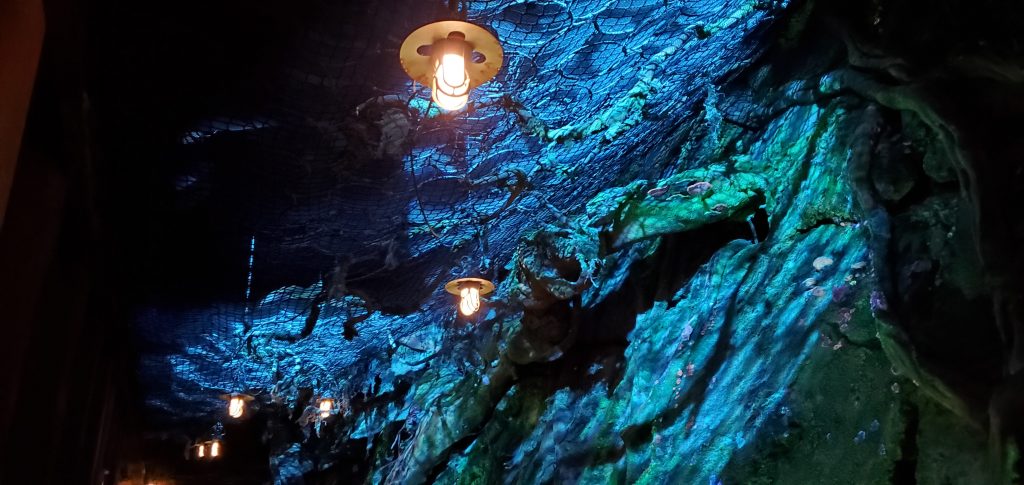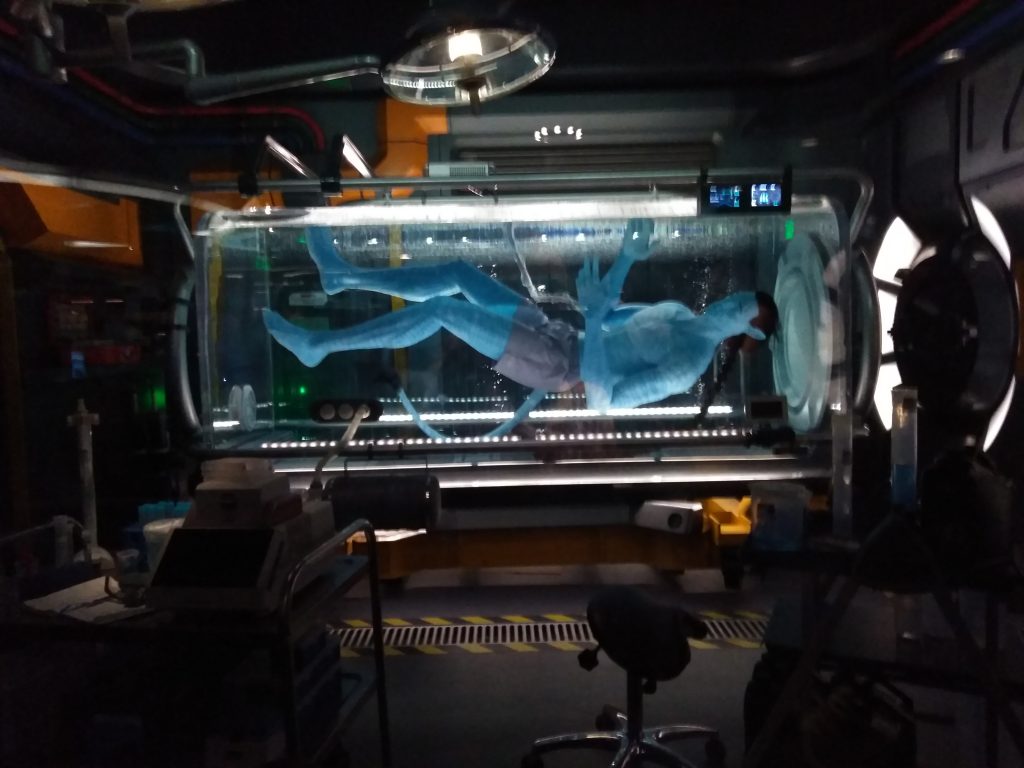 There are only two rides in Pandora so far, but there are plenty of picture spots to enjoy the beautiful space!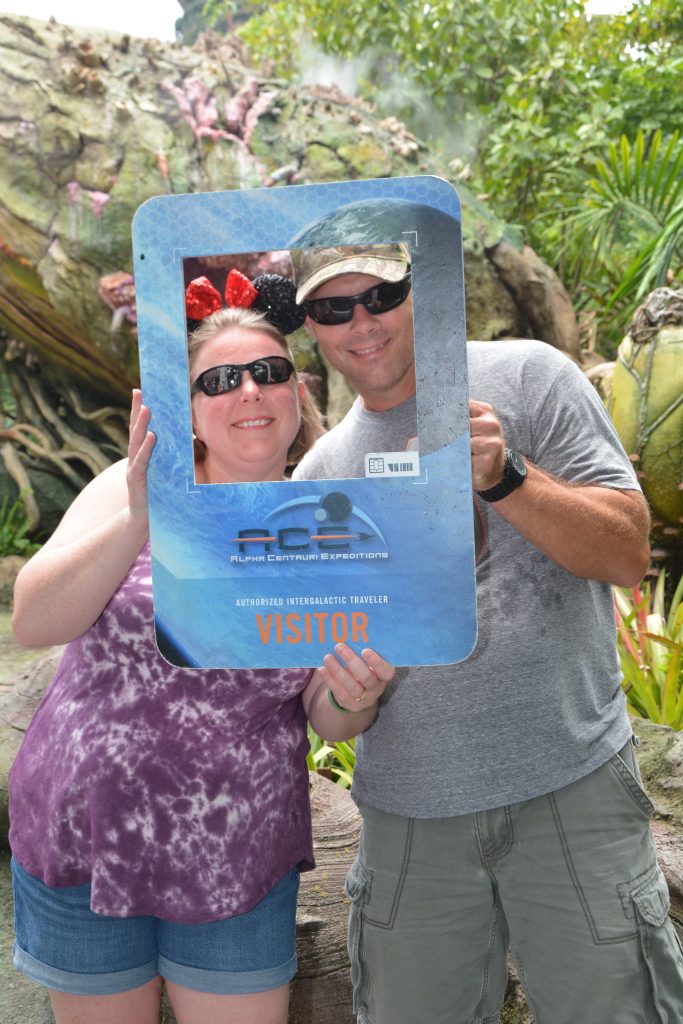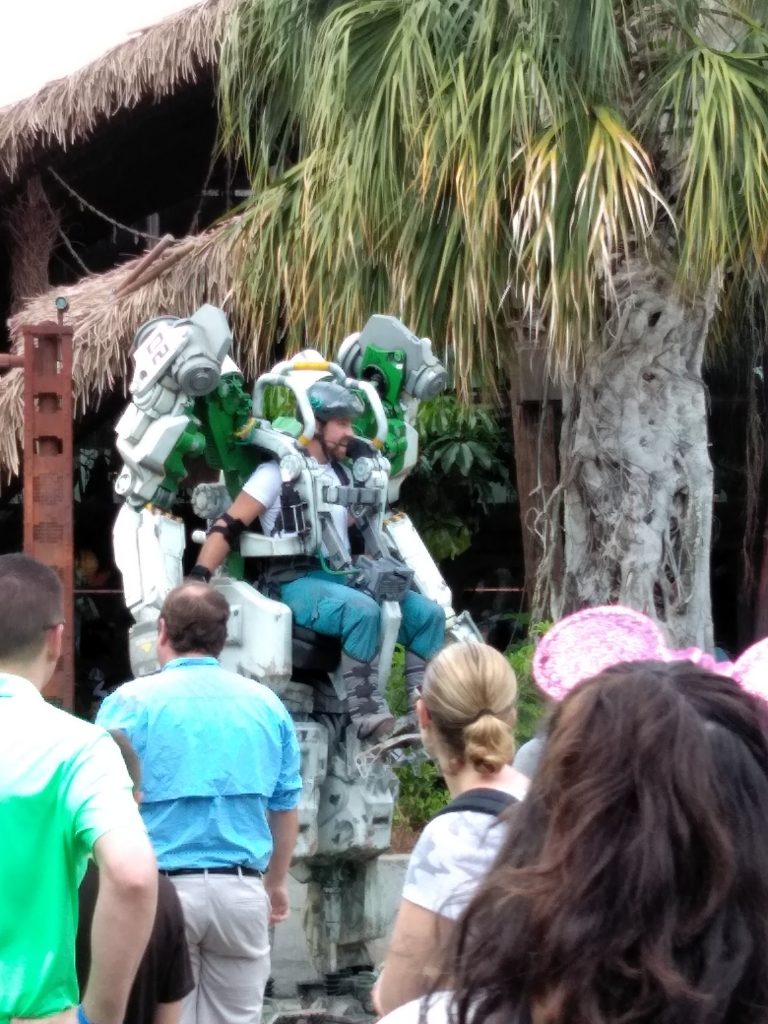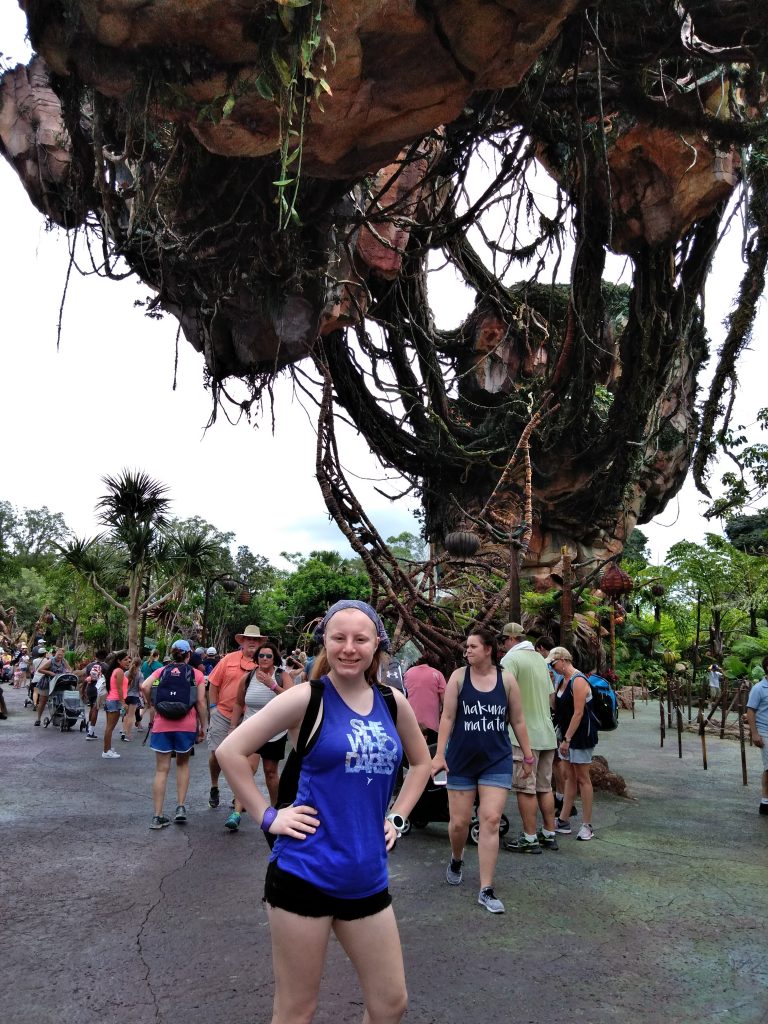 Oh…and don't forget the Banshee's! You can ride one (on Flight of Passage) and buy one (in the gift shop)!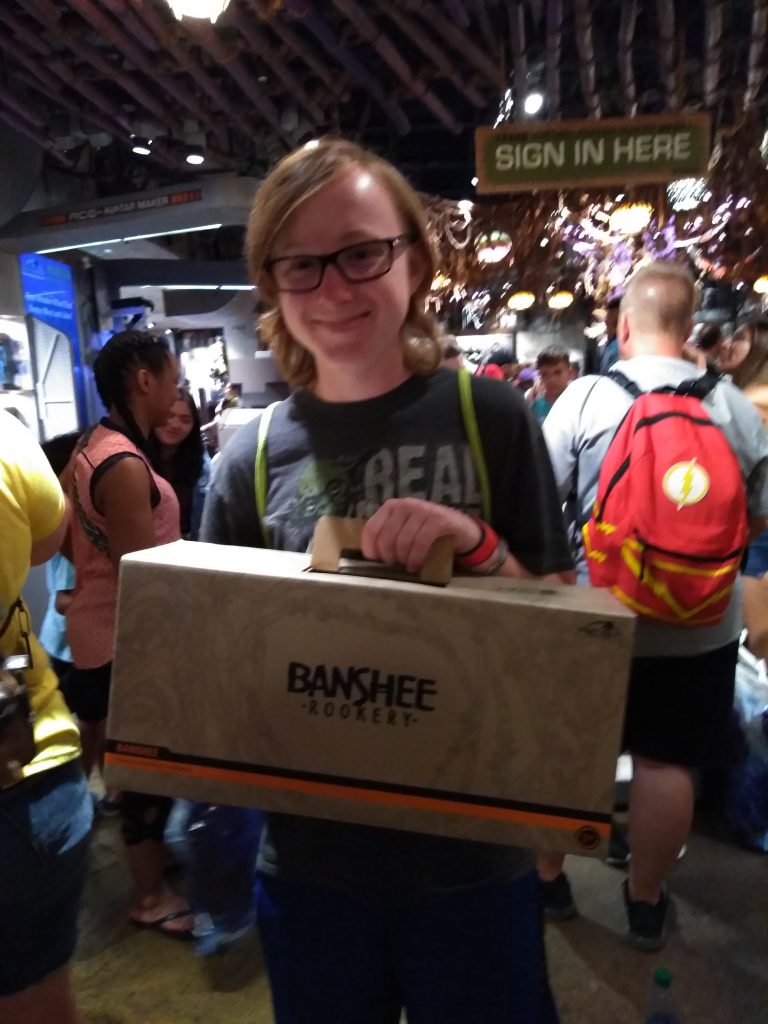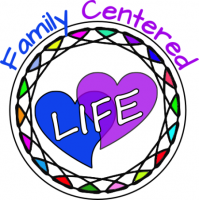 6-Dinosaurs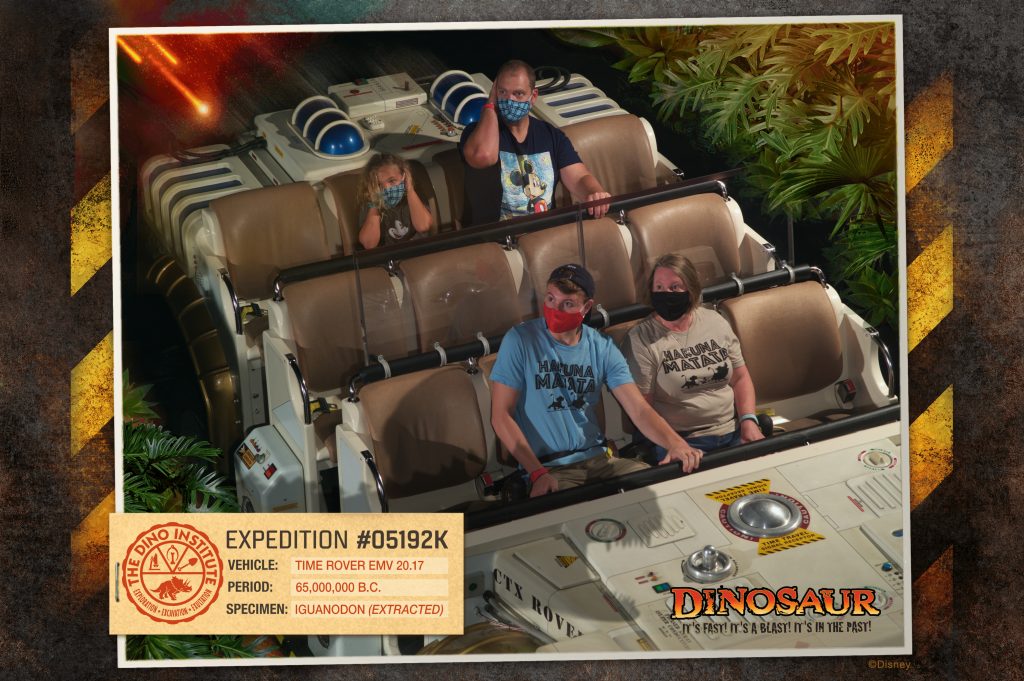 I have been lucky enough to watch the dinosaur section of Animal Kingdom grow over the last twelve years of taking family trips with my kids! It's gone from a basically empty parking lot to a parking lot full of games and attracations!
Just past the parking lot, you get to the dinosaur ride! In my opinion, it's the most frightening ride in Disney World. It's a fun ride that I enjoy, but I definitely wouldn't let my dinosaur-loving grandson on this ride! YIKES! He'd love the gift shop at the end, but the ride is definitely too scary for him!
Even some of my big kids are scared riding this ride!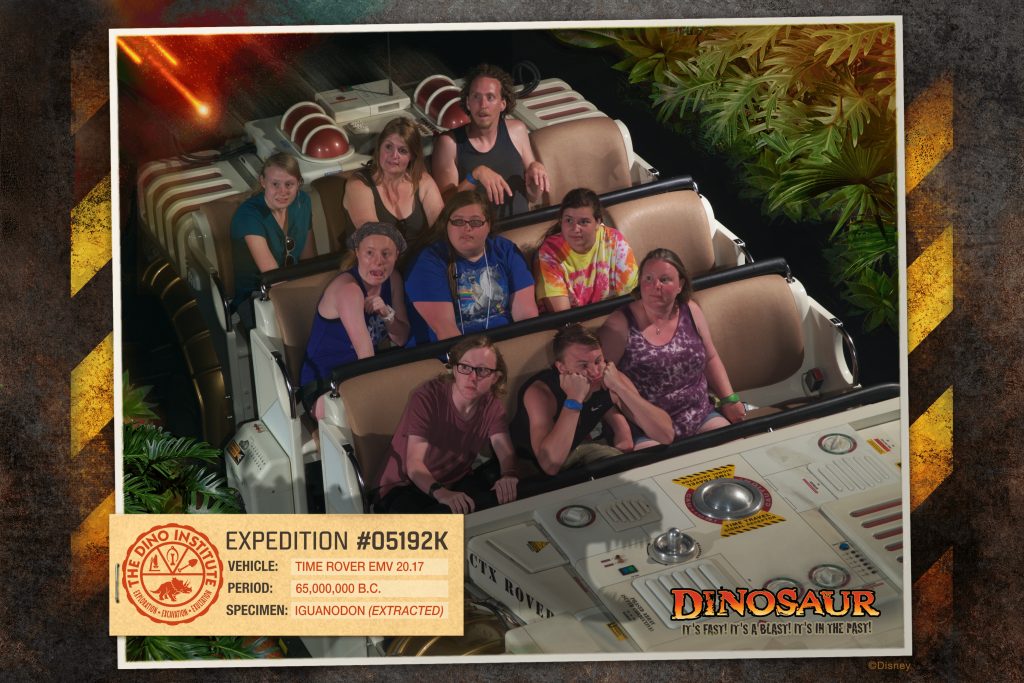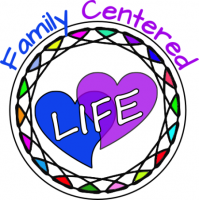 7-Amazing Entertainment
One of the things I absolutely love about Animal Kingdom is the wide variety of entertainment available!
There is live music and dancing throughout various areas of Animal Kingdom! The amazing performers interact with the crowds and bring life and joy to everyone!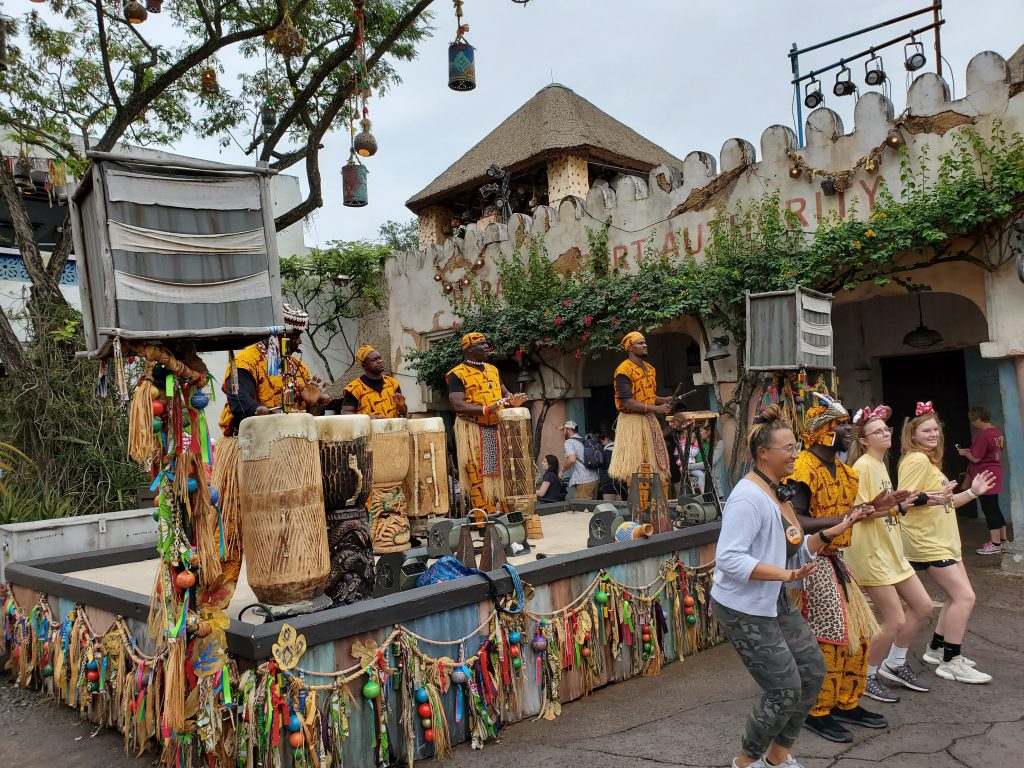 There are also a couple different live theater-style performances at Animal Kingdom–Lion King and Finding Nemo.
I probably have a different opinion than most people, but in the Finding Nemo musical more than the Lion King musical. The performers are amazing and bring life under the sea into reality!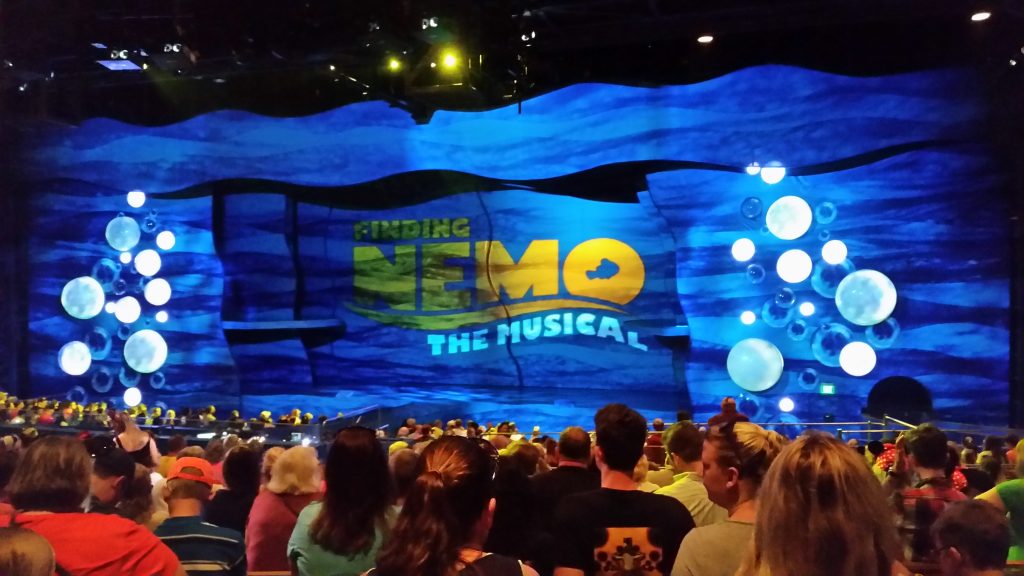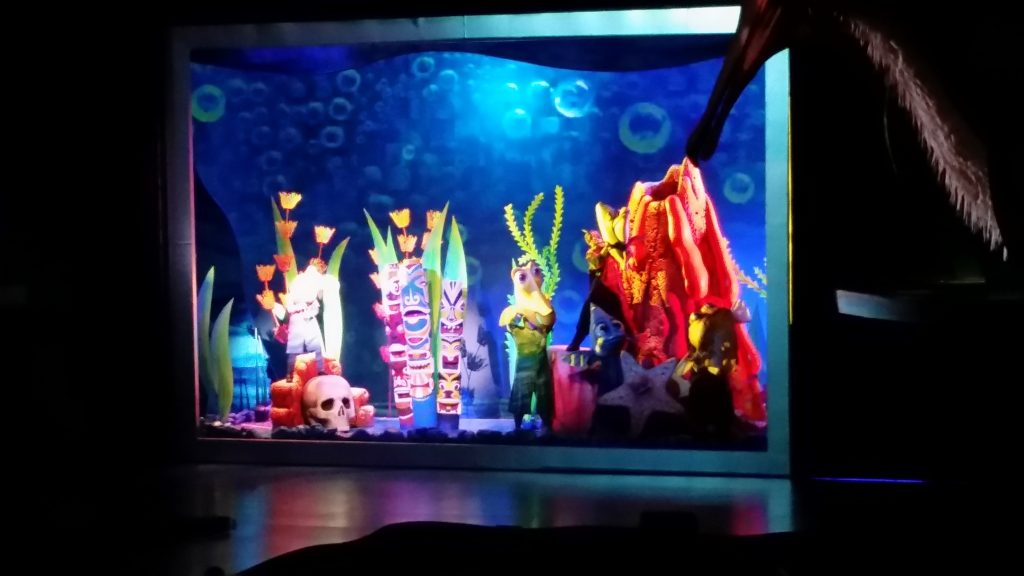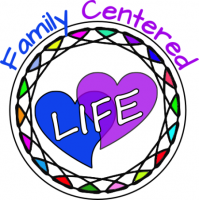 8-Magic Shots
Disney's Memory Maker and Magic Shots are some of my favorite souvenirs from our Disney trips!
Each park as special photo spot and magic shots available and some of the cutest ones are at Animal Kingdom!
Here is one of my grandson's magic shot turning him into a Wilderness Scout (from UP)!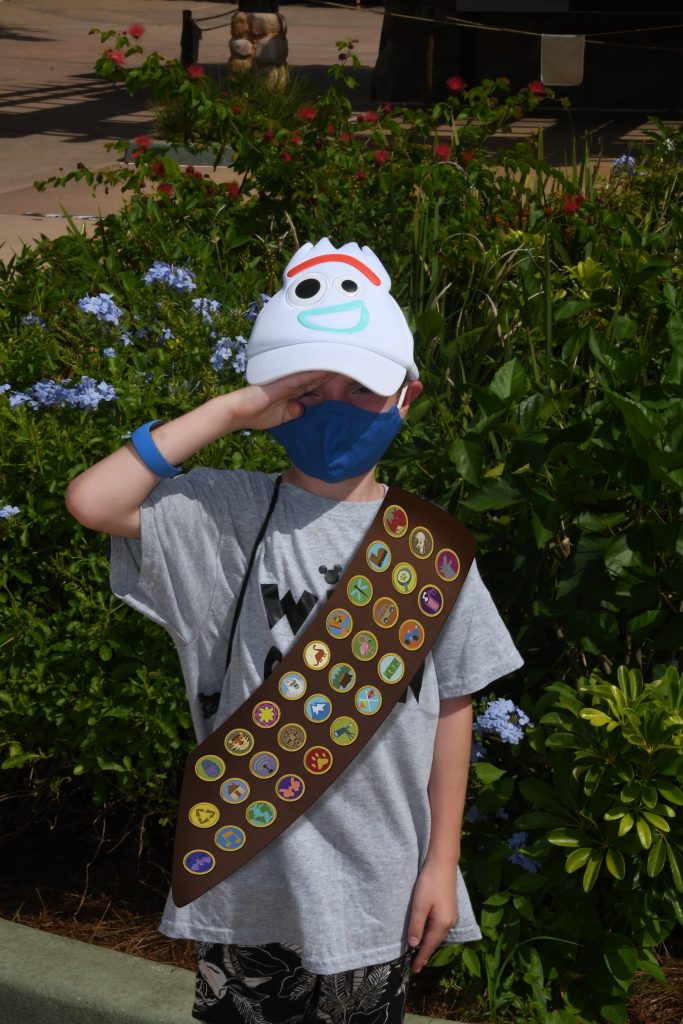 Various characters also get to join you in pictures!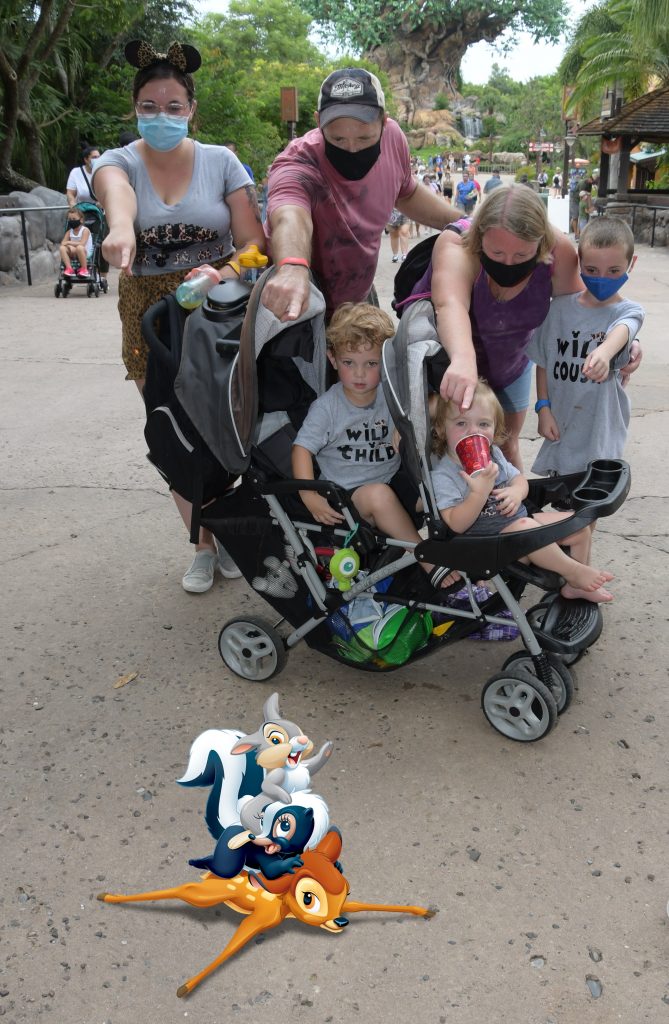 They can even add SNOW to pictures in Florida!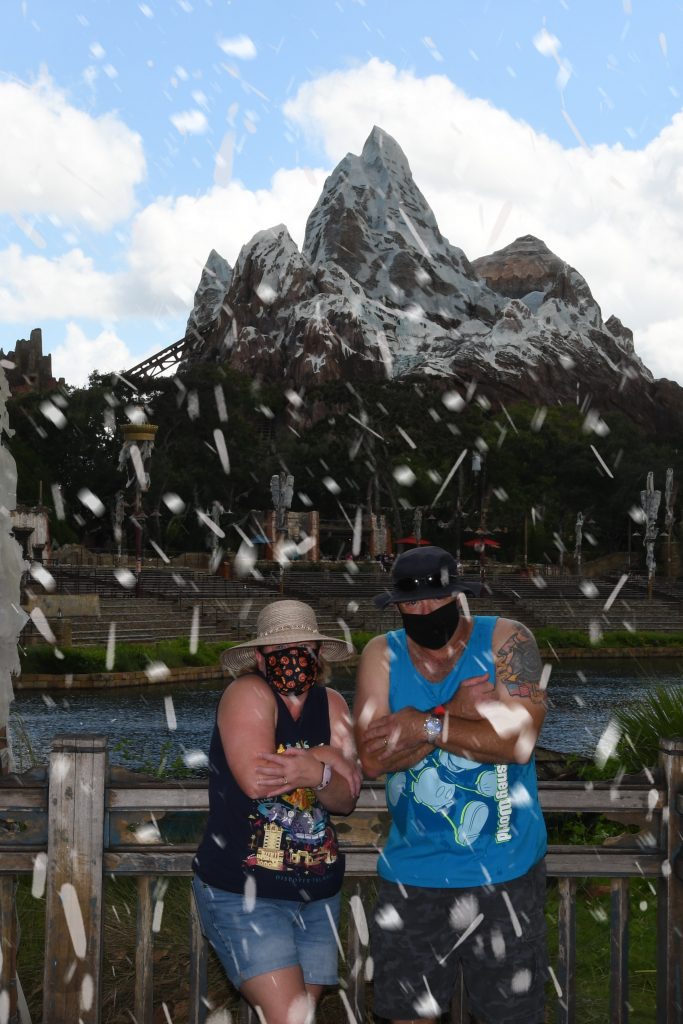 Here's one of my husband's favorite magic shots!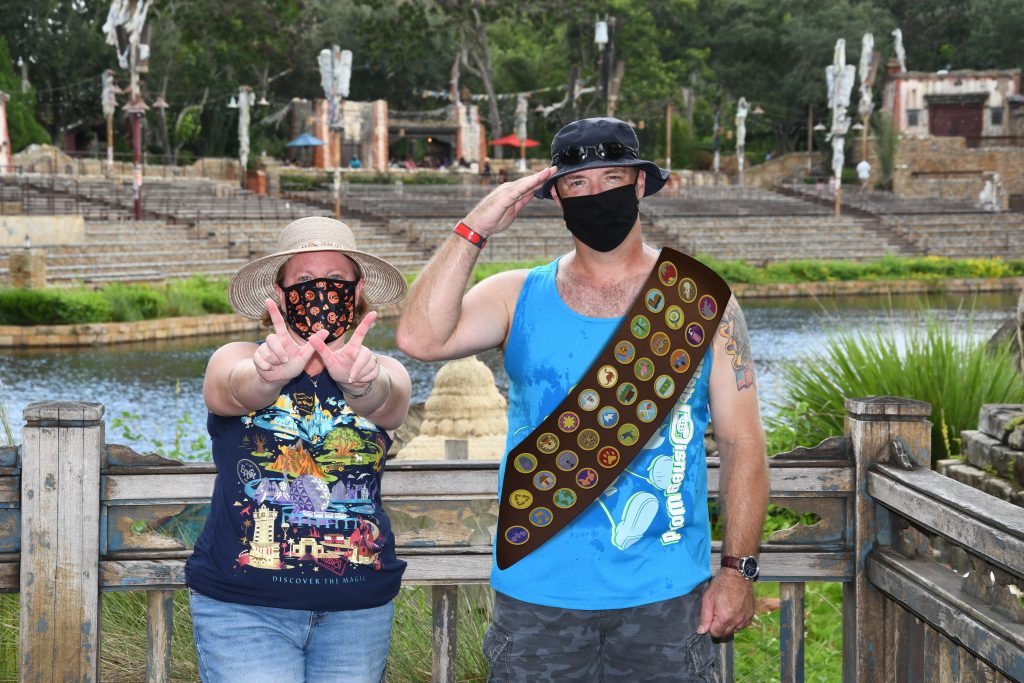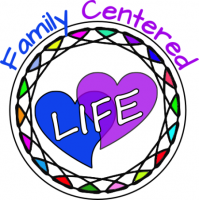 9-The Train Ride
There is a train in Animal Kingdom! When most people think of a train in Disney World they think of the train around Magic Kingdom or even the monorail, but the train in Animal Kingdom often gets overlooked!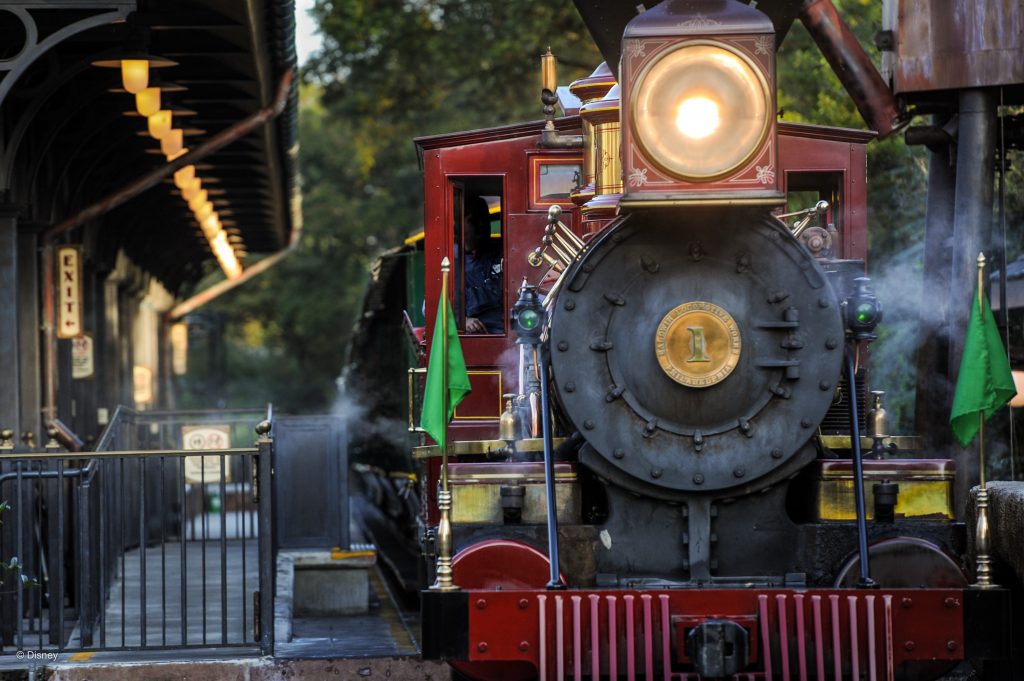 This is the first thing you see when you get off the train and one of our mandetory picture spots!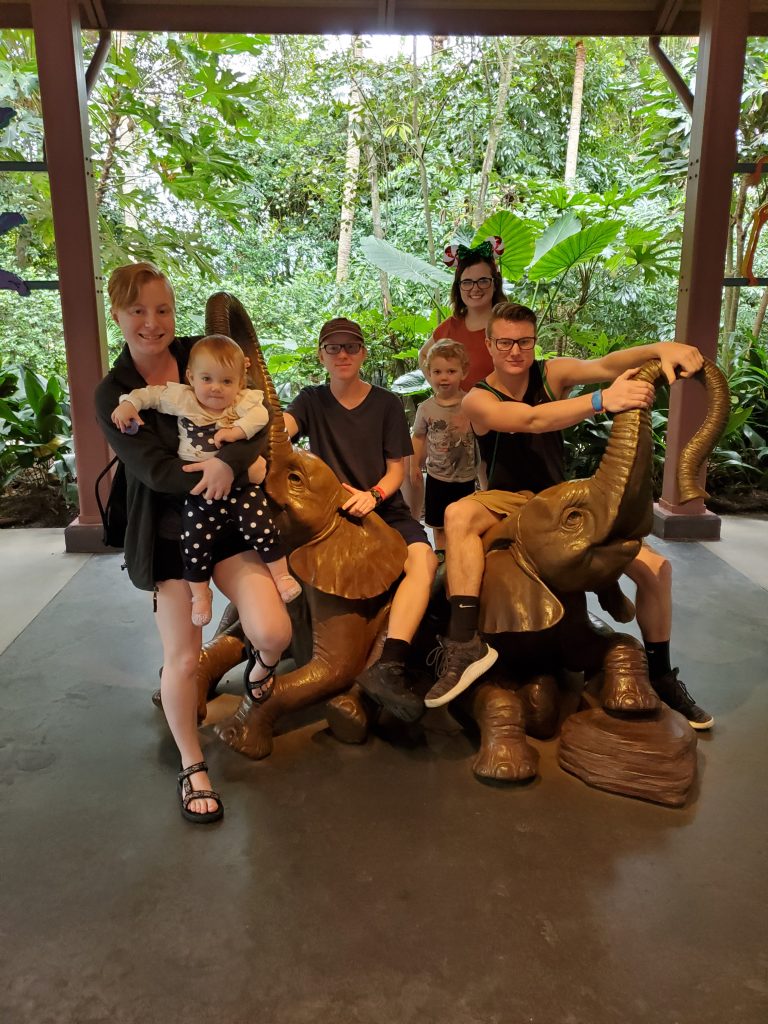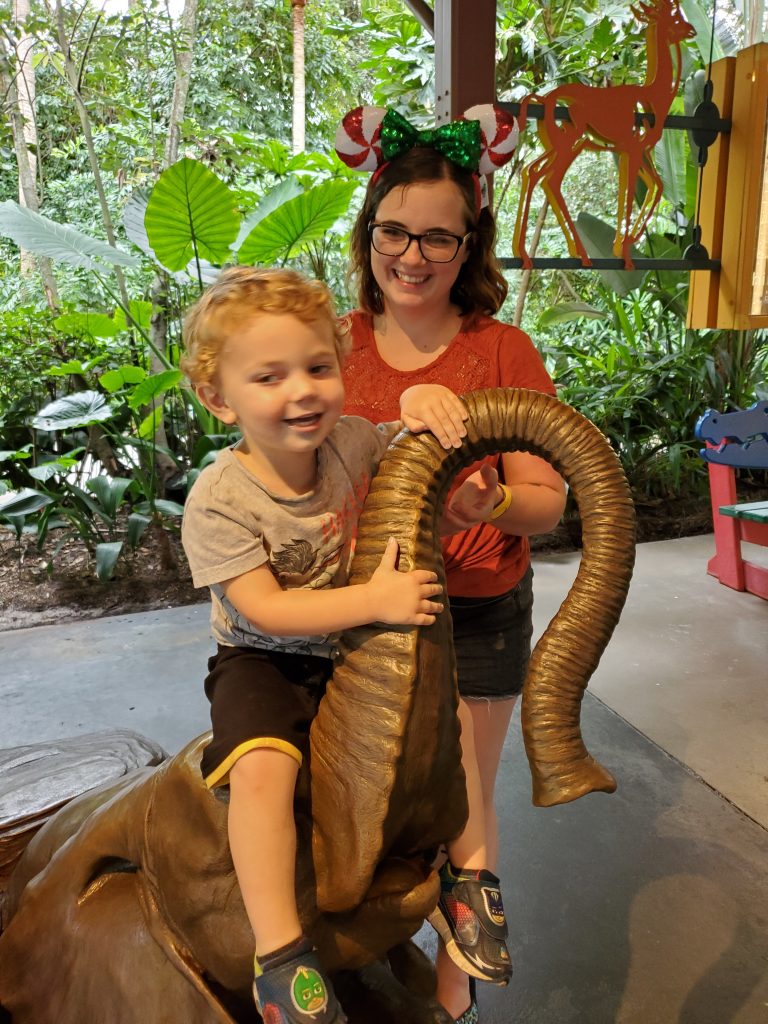 There is a short walk to find some animals in a petting zoo! We got to pet goats!! I love petting zoos and the goats definitely get to make the choices whether they want to hang around and be pet or got to the no-human section and stay away from the big and small humans!
This goat, however, was willing to be pet! My youngest granddaughter loved it!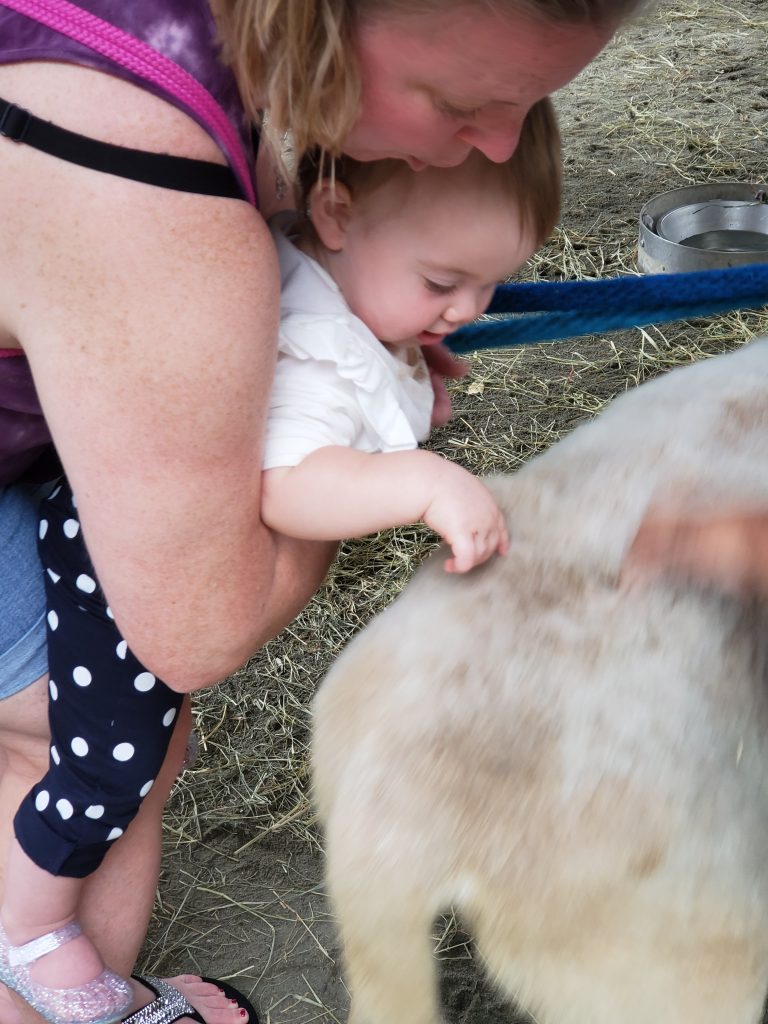 Even my big kids and my husband enjoy the goats as well!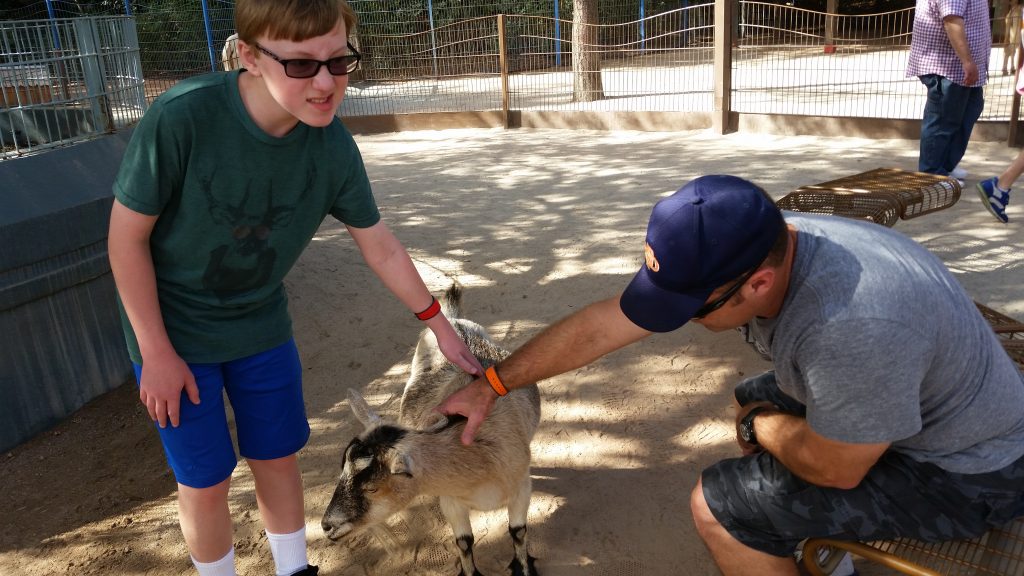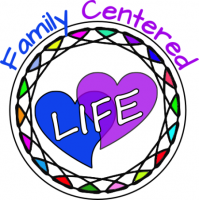 10-Endless Family Fun
The best part of any vacation, or any day for that matter, is enjoying family time! The memories made throughout all of our Disney trips are some of the best family memories. They are also some of the few family memories where I (the mom who usually has the camera) actually gets to be in the pictures!
I've gotten to have fun, crazy pictures with my teens! (See teen boys like Disney too!)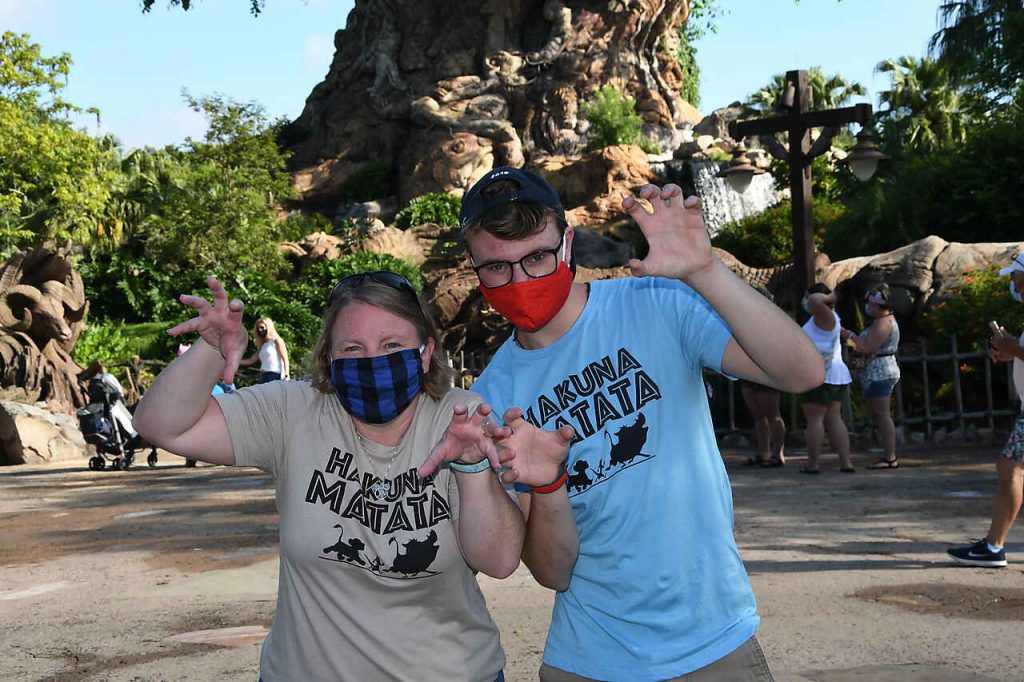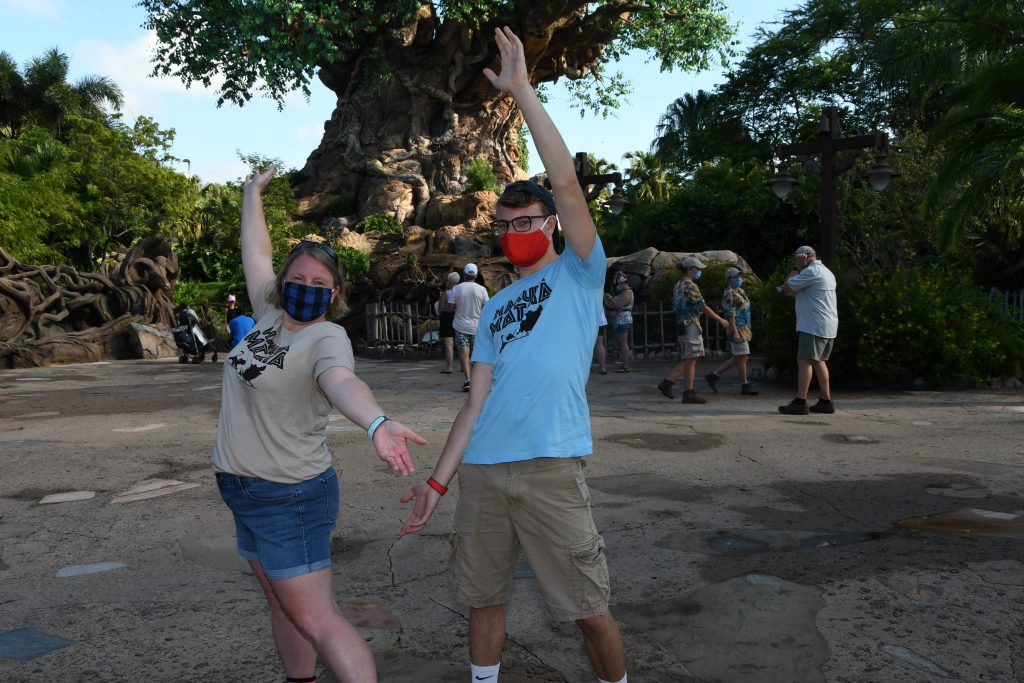 I have also begun to make great memories with my grandkids at Disney World, just like I made (and make) great memories with my kids!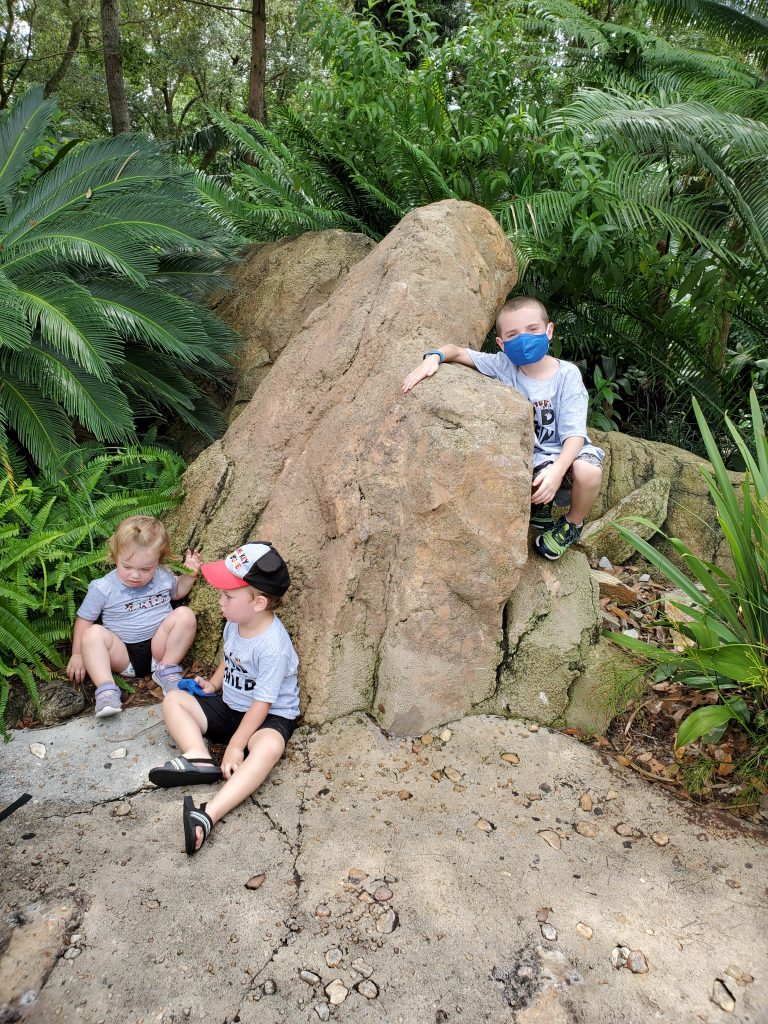 This sign leaving the dinosaur is one of my favorite memories as well. It's in every scrapbook we have from Disney World…on the very last page! It's our reminder that we had a wonderful trip and will be going back to make more memories in the future!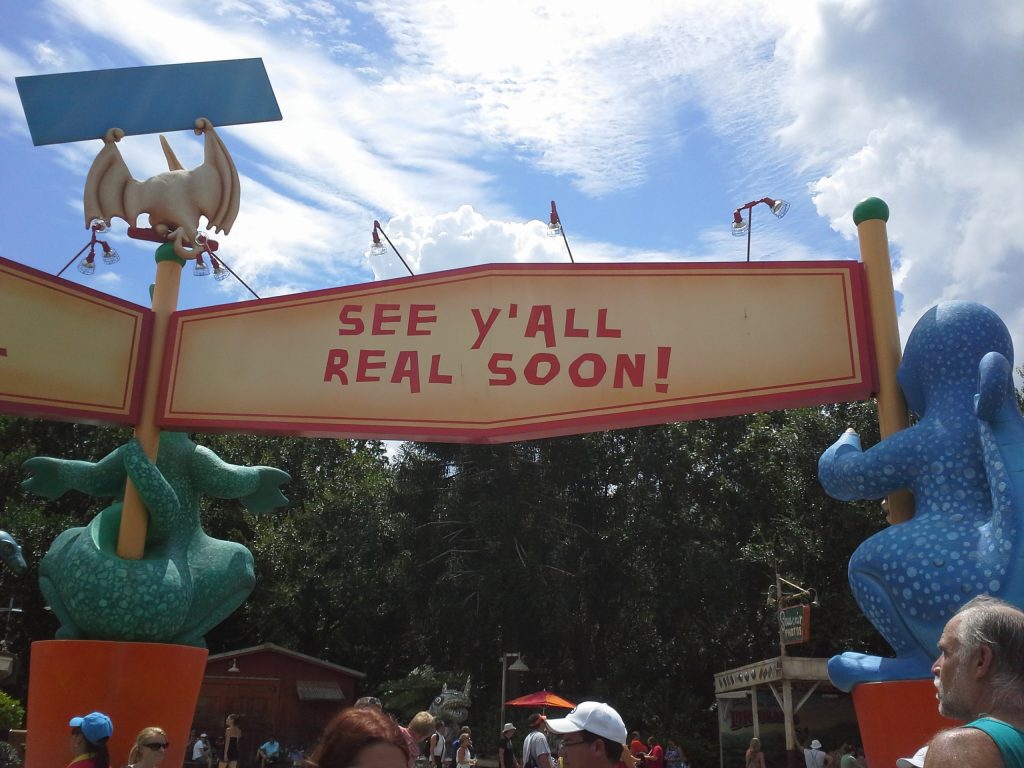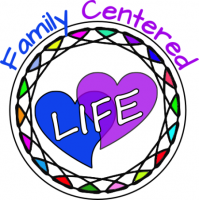 Bonus…
Animal Kingdom Lodge it right next door to Animal Kingdom!!
Animal Kingdom Lodge has been on my Disney Bucket List for many years and I had not had the opportunity to stay there until 2019. I am so very thankful I have had that chance, now more than once! It's a beautiful resort and I love the added treat of having animals right there with you!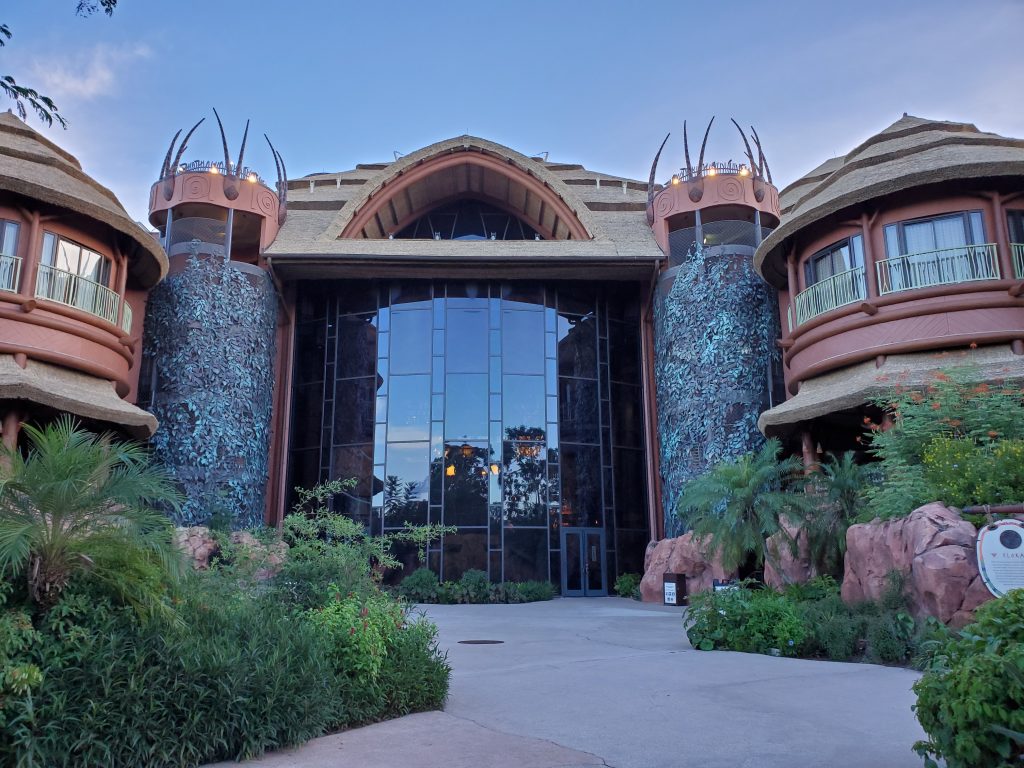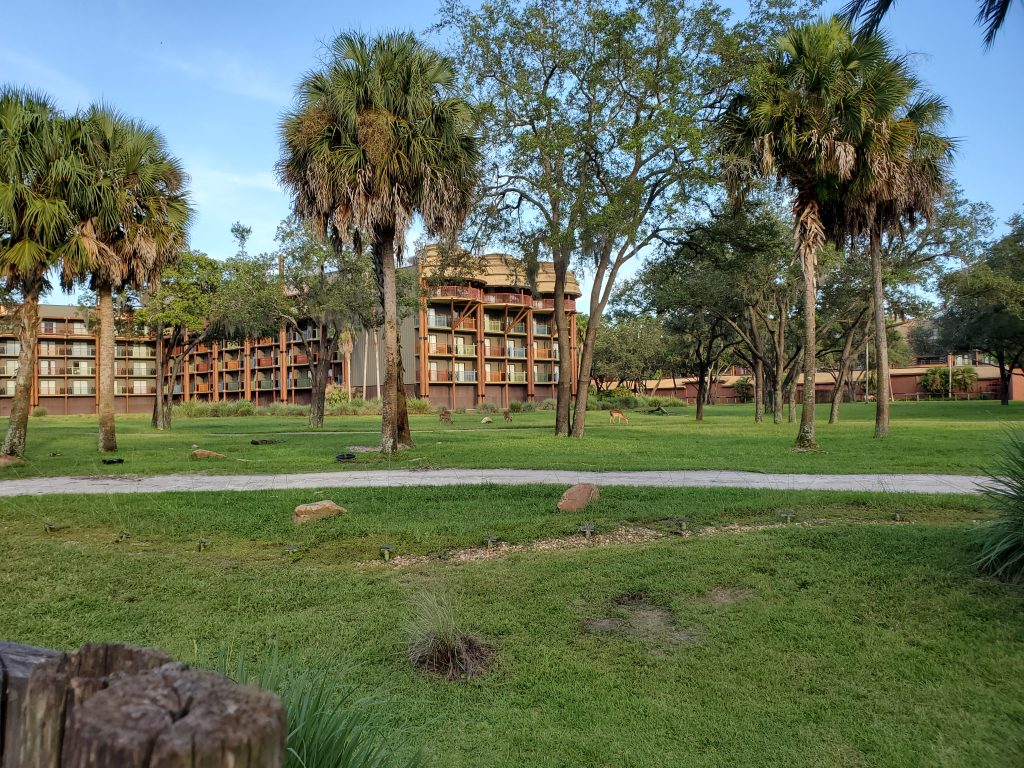 The picture below is just amazing to me! What a wonderful view of the beautiful giraffes who live at the resort!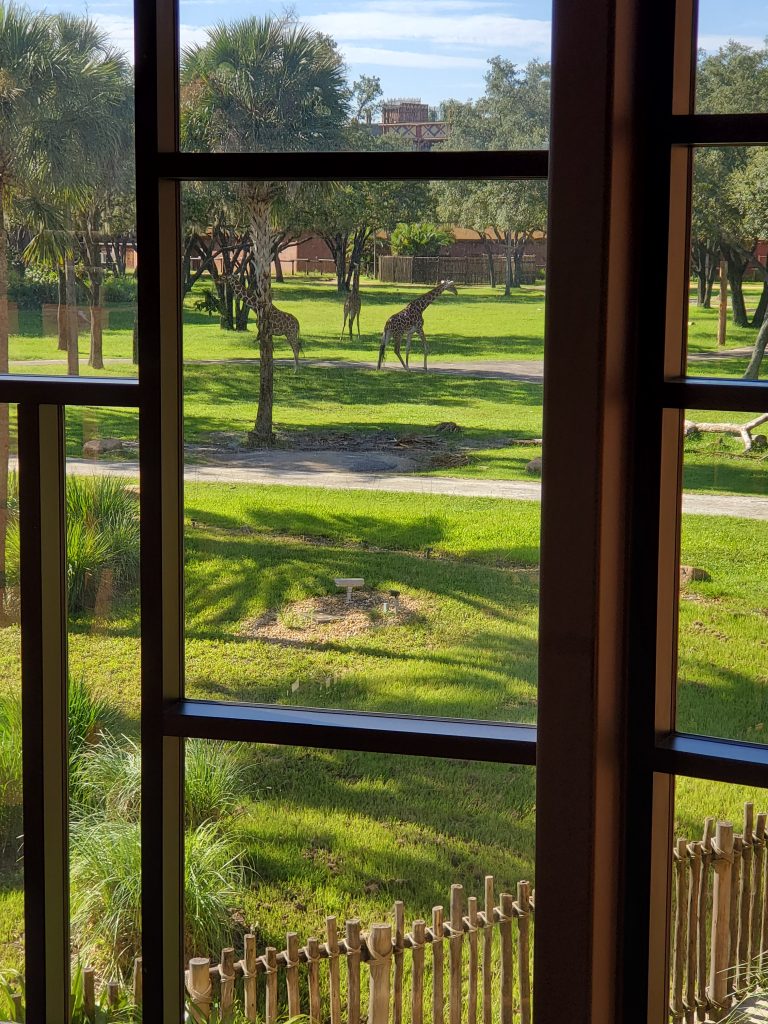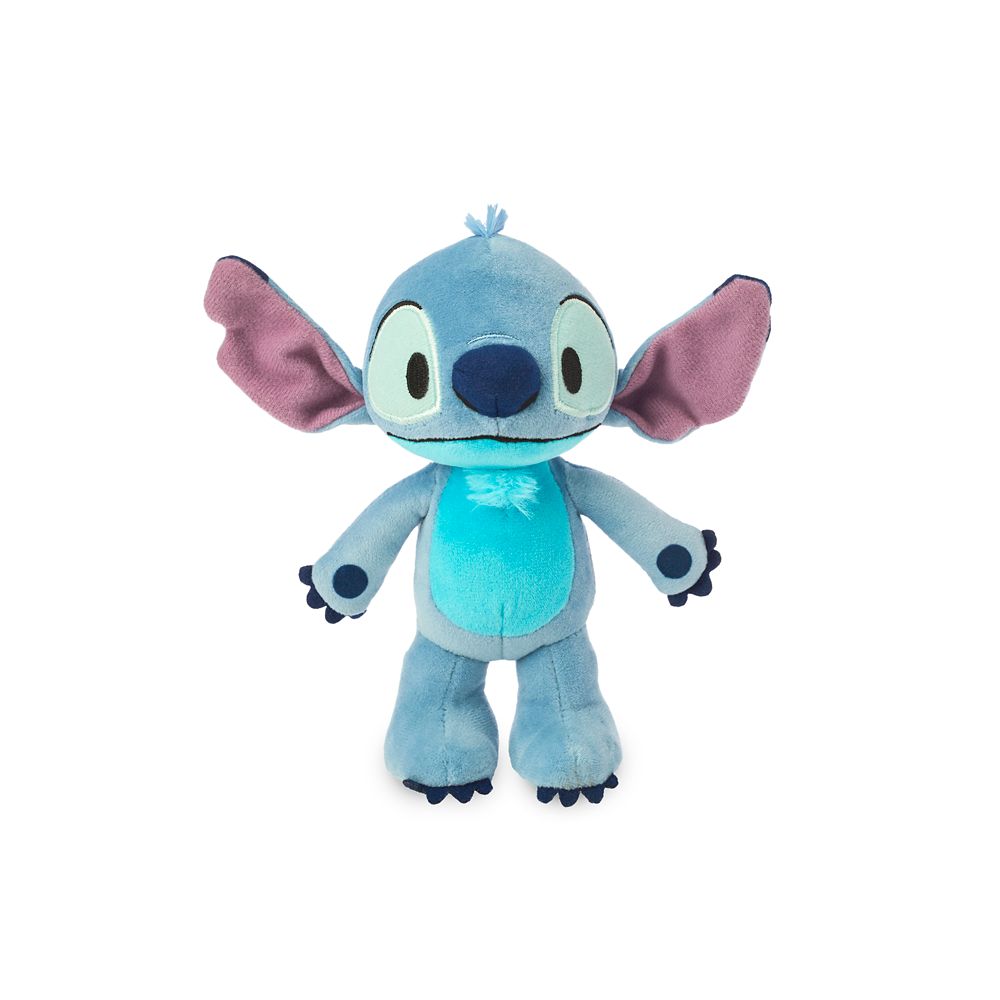 It is definitely an amazing experience and I can't wait to stay there again sometime!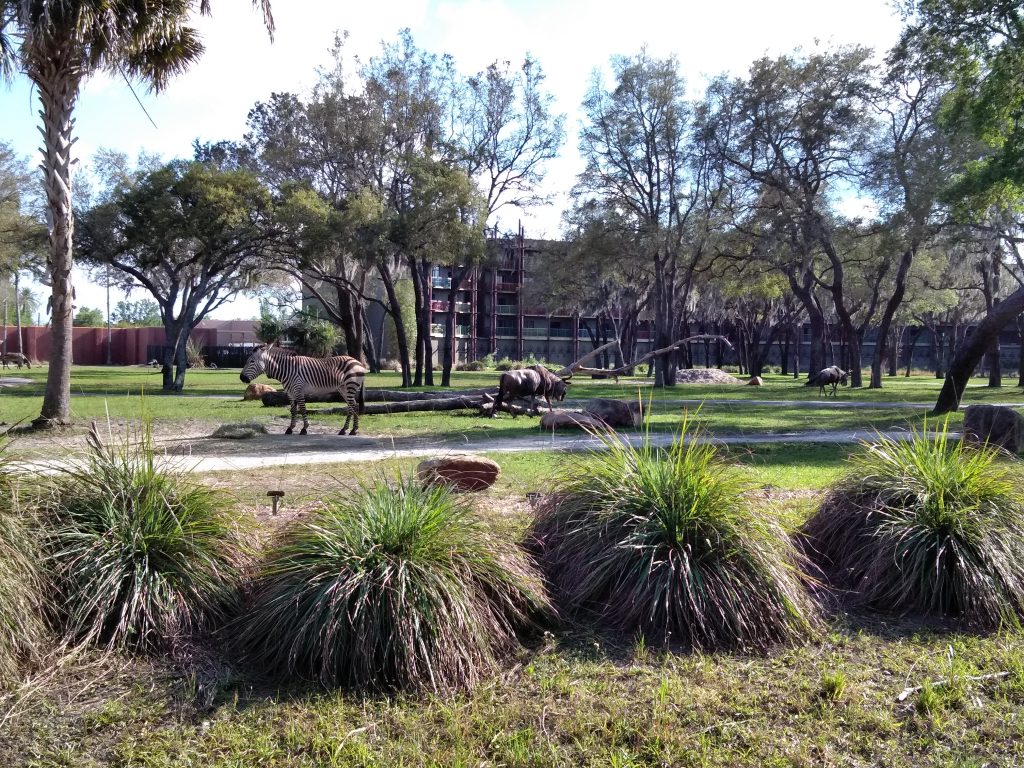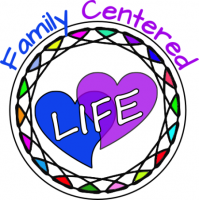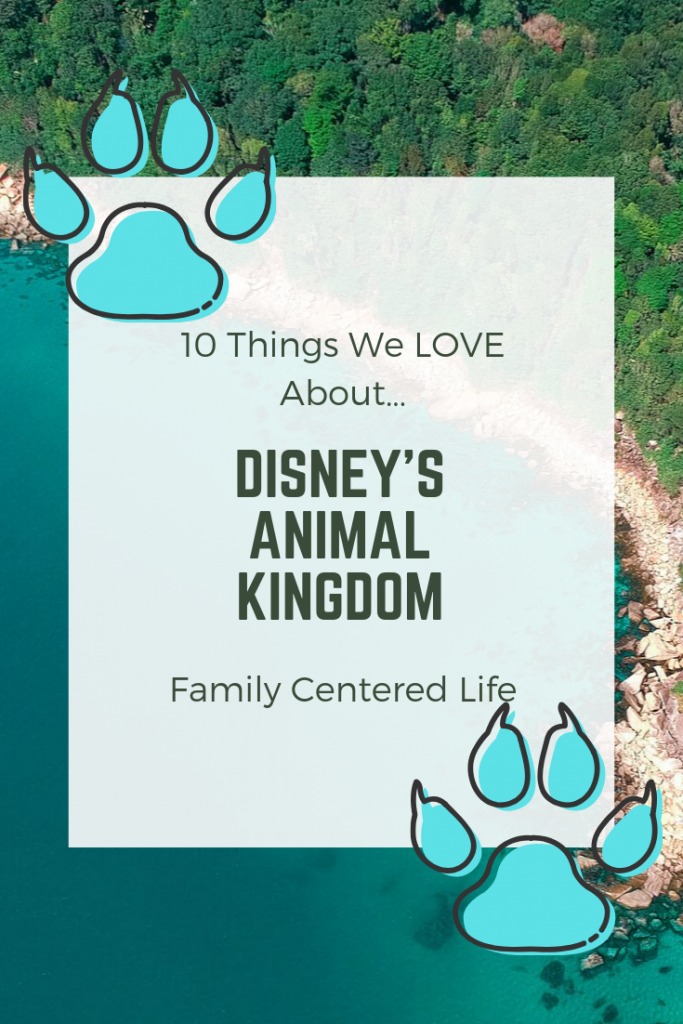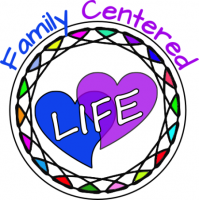 Interested in more posts like this one? Check these out: