We have been taking family vacations to Disney World for over ten years. We have made amazing memories! There are stories we tell over and over again…you know the ones you know you will laugh about in the future, but you (well…my husband) swore there is no way those events would ever seem funny.
Here are some of the aspects of Disney World that we love the most! All of them represent some of the memories we have been able to make as a family!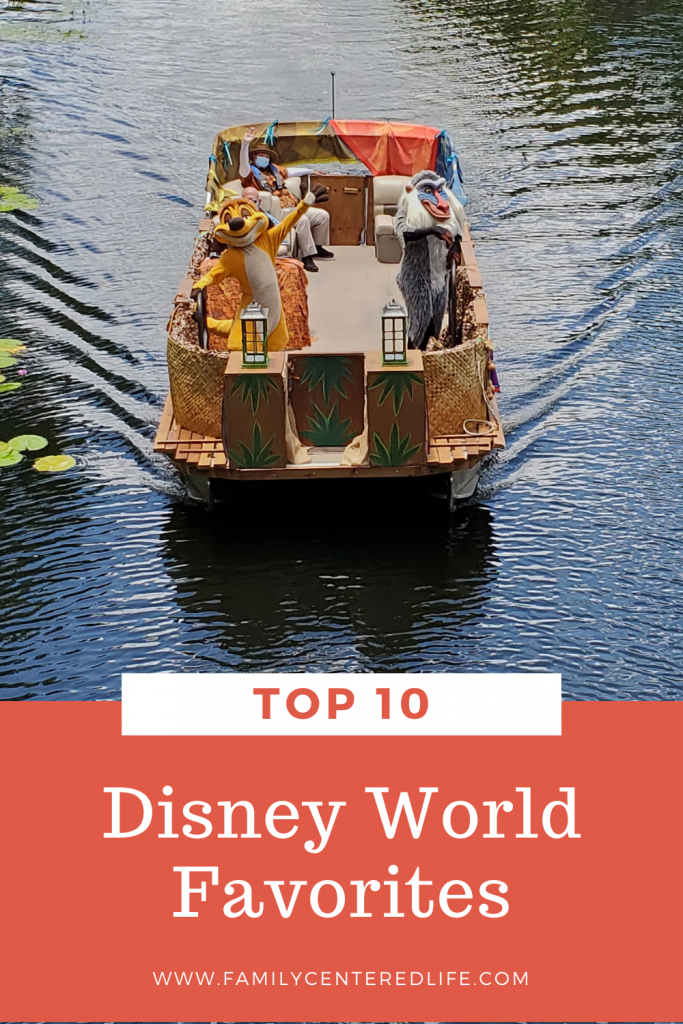 10-FOOD AND SNACKS
There is SO MUCH FOOD everywhere at Disney World! Pretzels, ice cream, churros, burgers, steaks, popcorn….you name it and it's probably there somewhere!
We always enjoy family favorites and trying new things each trip!
Some of our family favorites include the family-style meal at Whispering Canyon Cafe in the Wilderness Lodge with their bottomless milkshakes!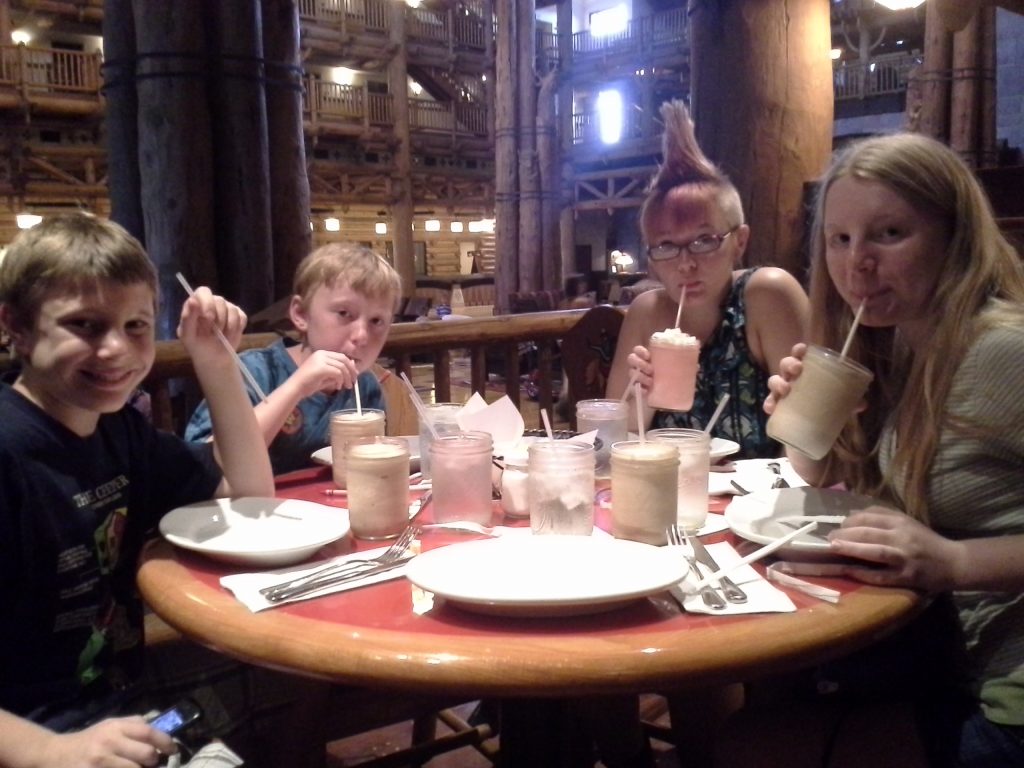 We also enjoy trying new things! We have tried recently including Tonga Toast! It was great but too large for me to finish by myself. It's available at both Kona Cafe and Captain Cook's inside the Polynesian Resort. However, if you are looking to save money, it's less expensive at Captain Cook's and since Captain Cook's is a quick service there is no tipping involved!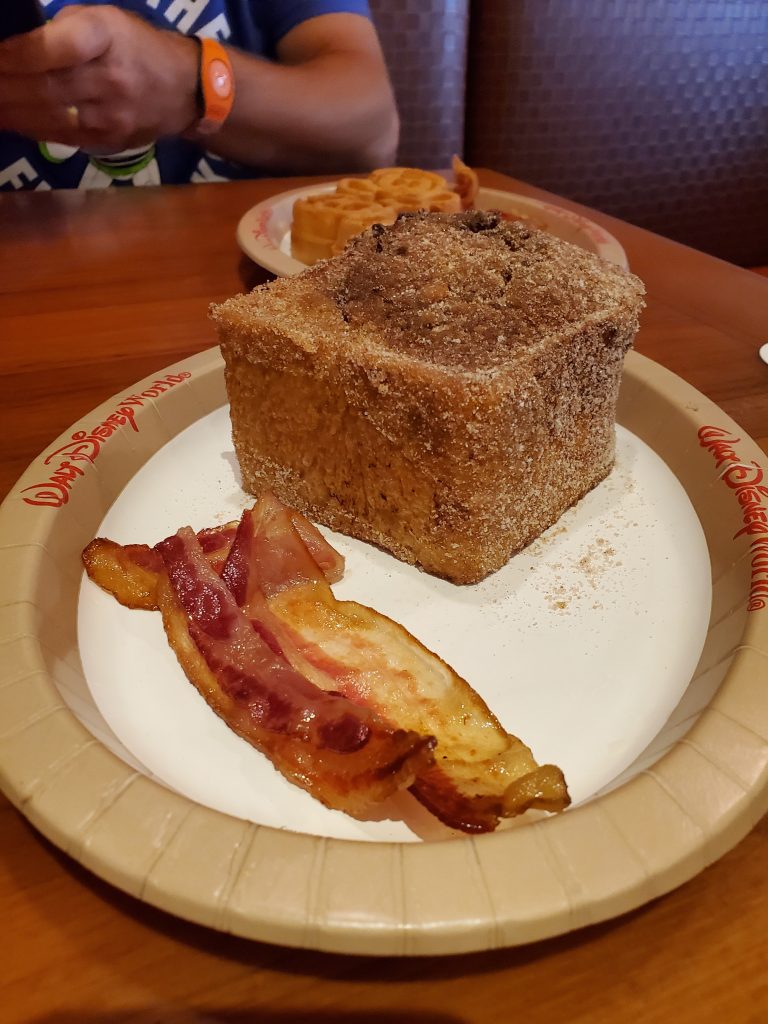 Another new favorite for us is getting a popcorn bucket! Yes…it took me ten years…and now I have no idea why I did not do it sooner!! Not only is the regular popcorn a great snack, but the maple popcorn in the Canada section of EPCOT is also AMAZING!!
Plus, let's not forget other timeless snacks, like those Mickey-shaped pretzels!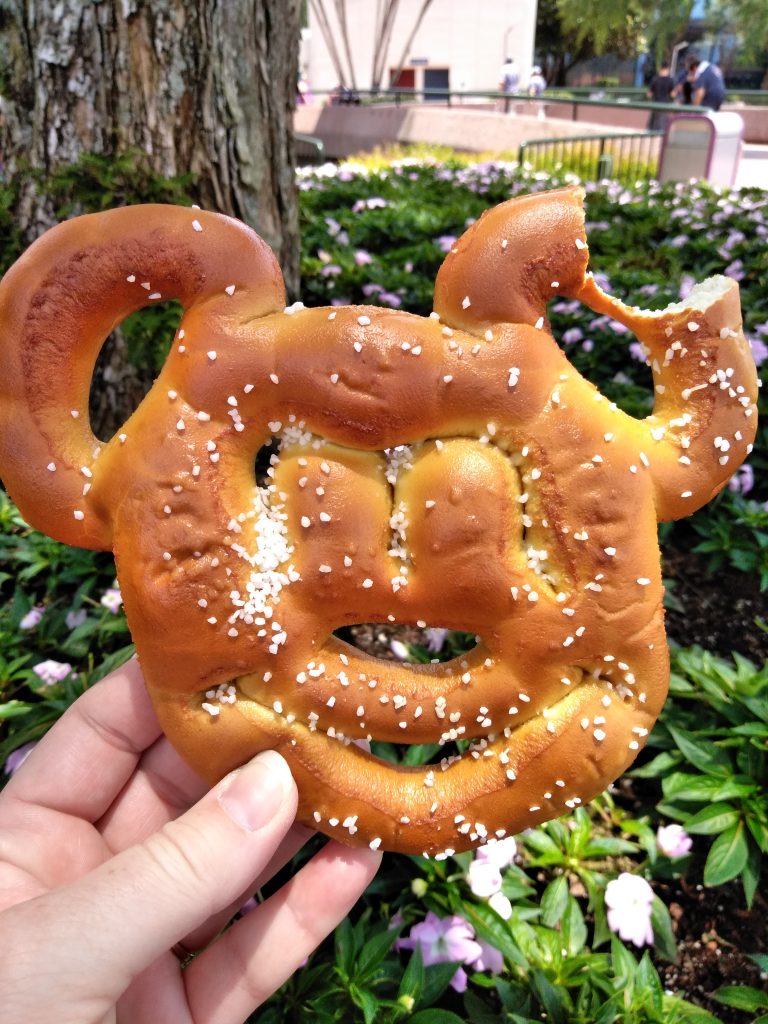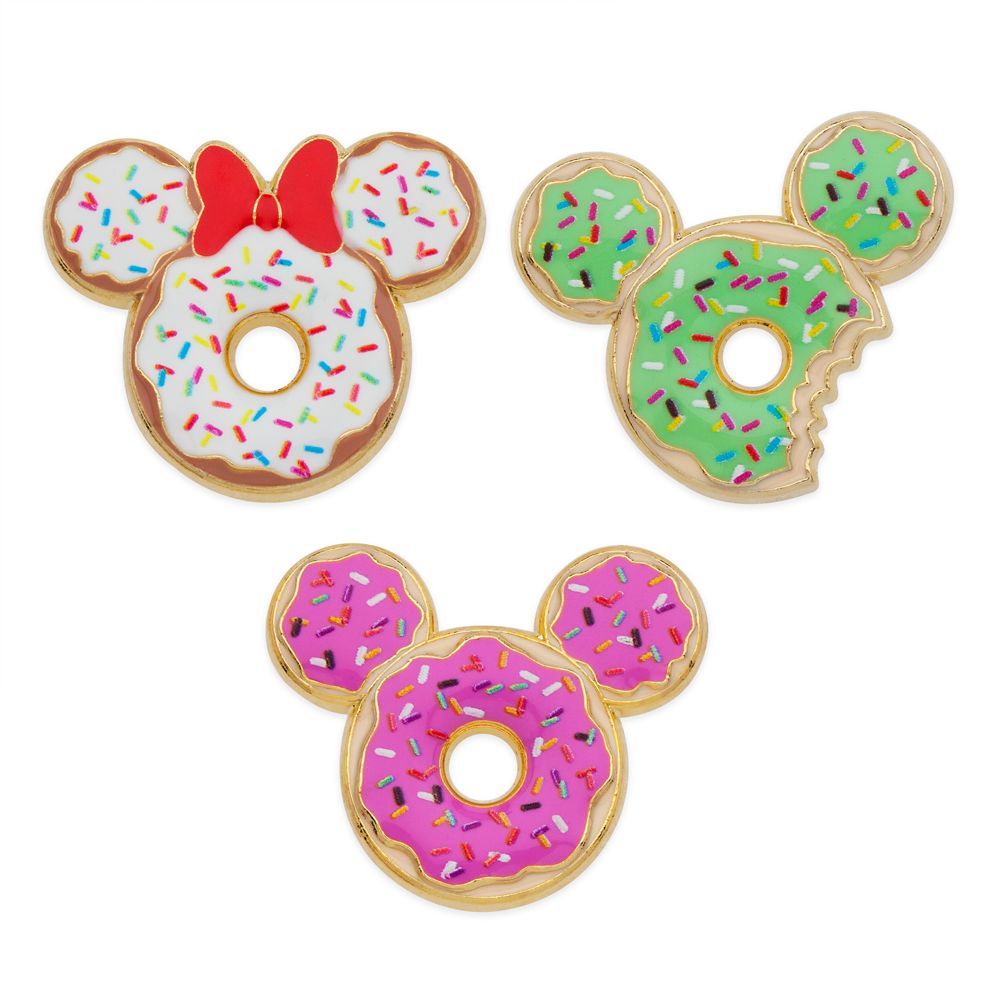 9-RIDES
For many people, rides are the first things they think about when they imagine going to any amusement park, even Disney World!
Disney has plenty of rides for little kids, like It's a Small World and Dumbo!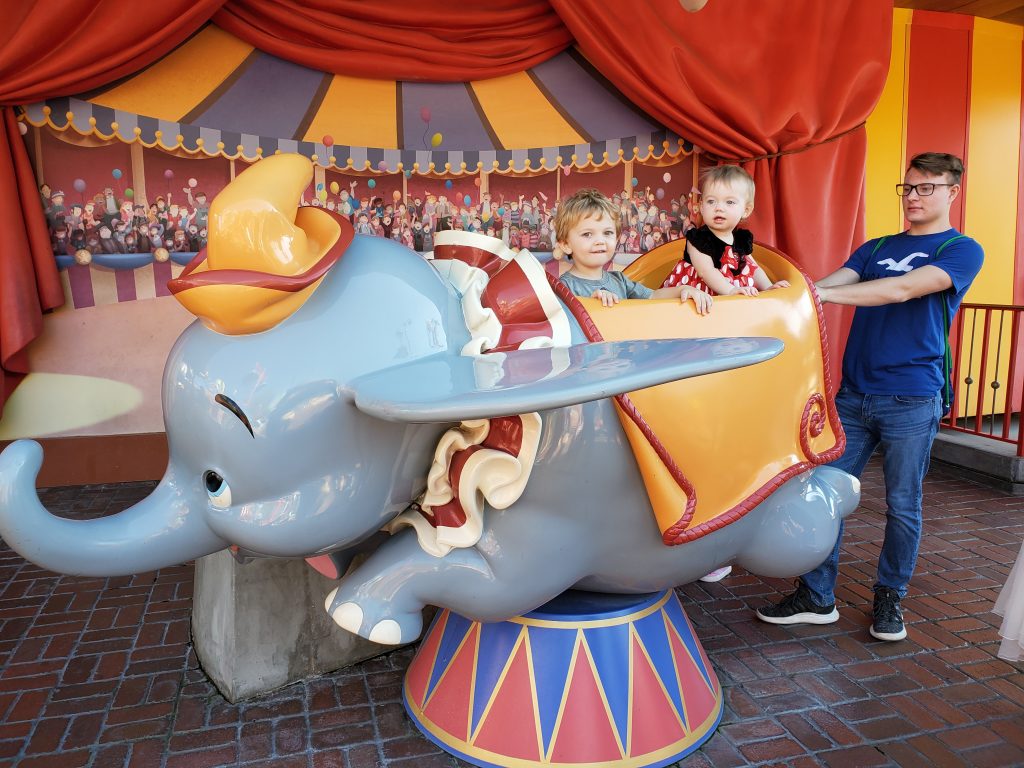 but they also have many rides for big kids and grown-ups too, like Splash Mountain!!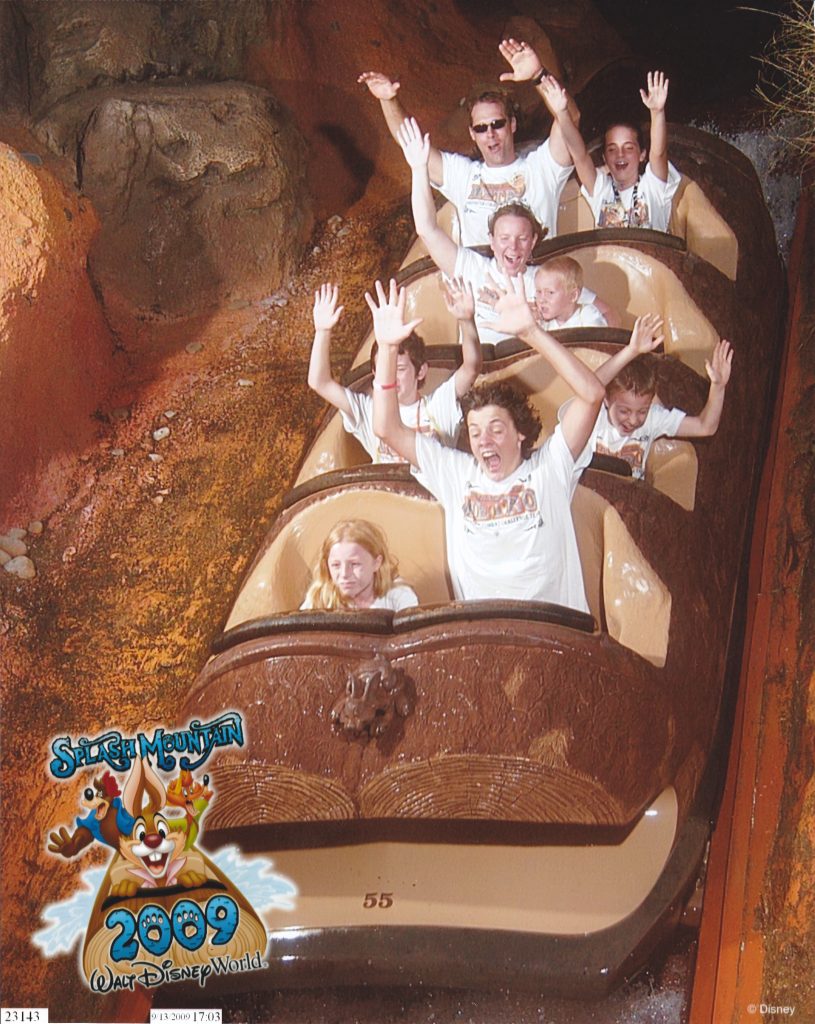 And there are even some rides that are good for those looking for a little more adventure in life! Both Everest (a roller coaster) and the Kilimanjaro Safari ride are at Disney's Animal Kingdom!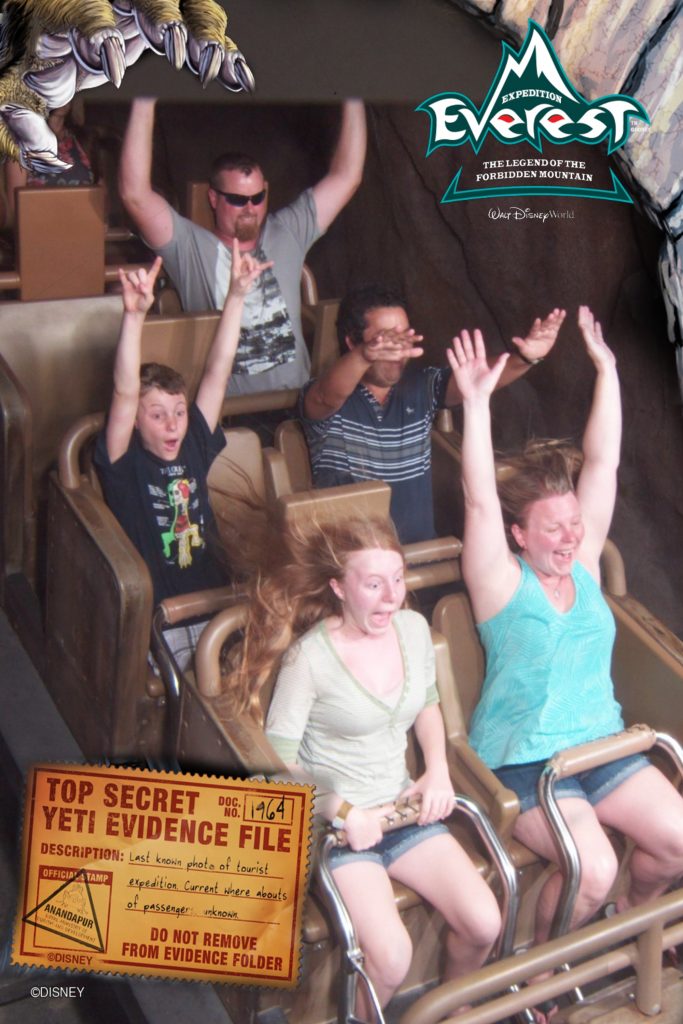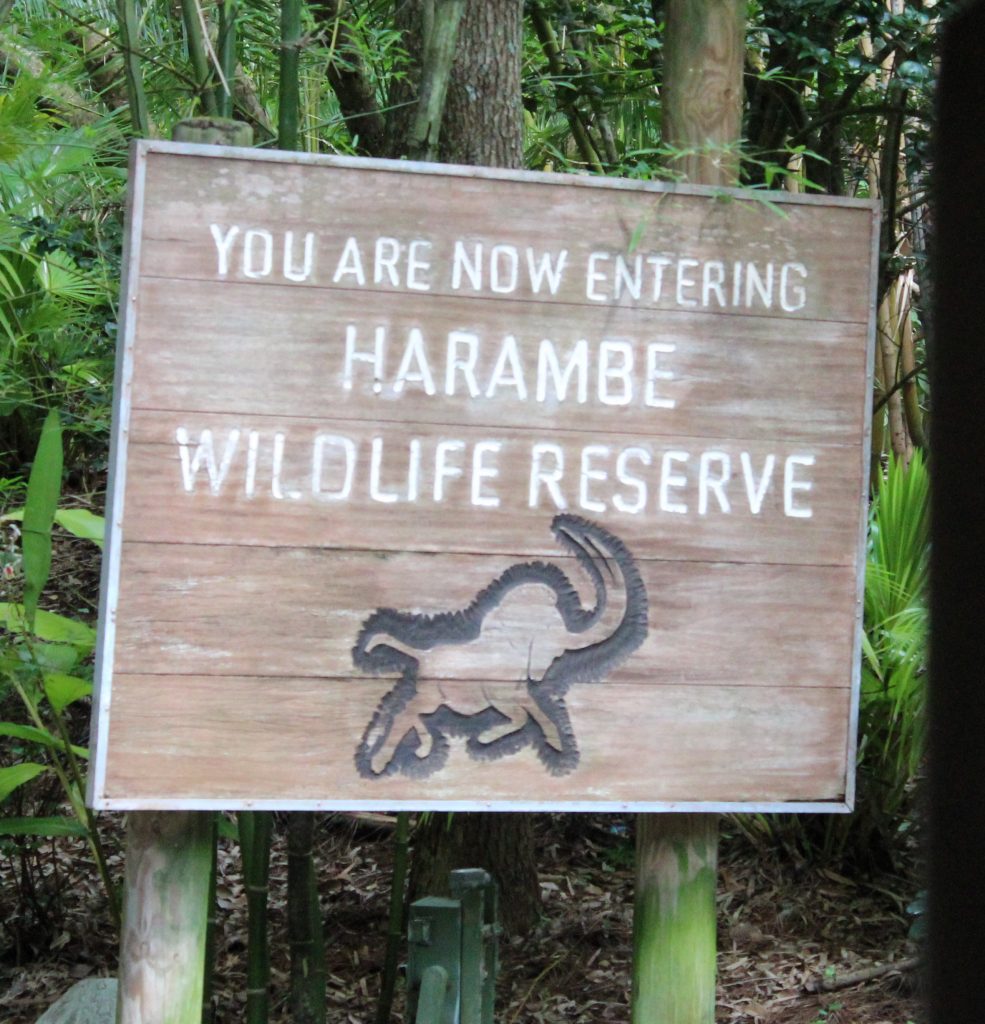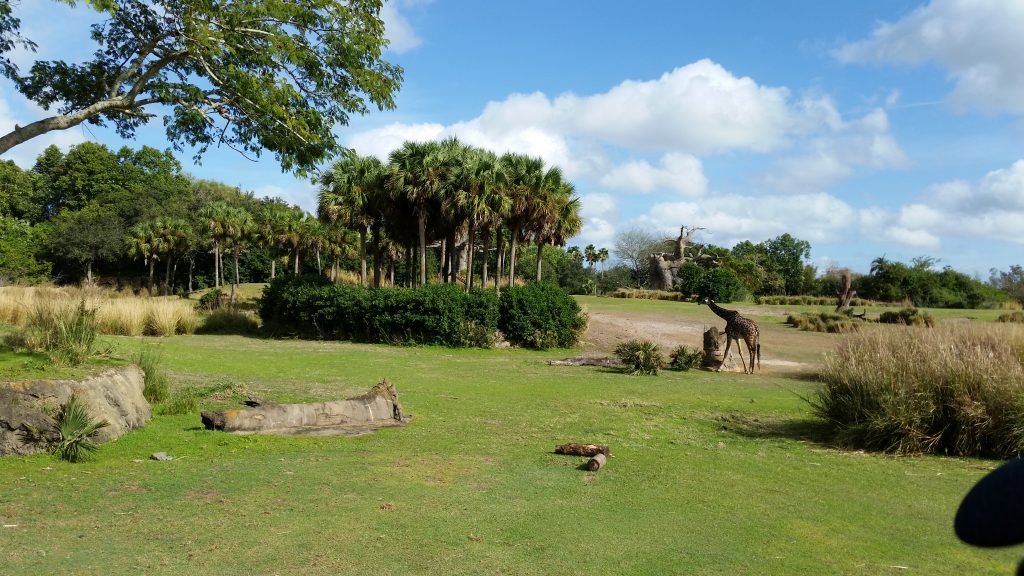 We have favorite rides in each park and always find it difficult to name THE favorite ride!!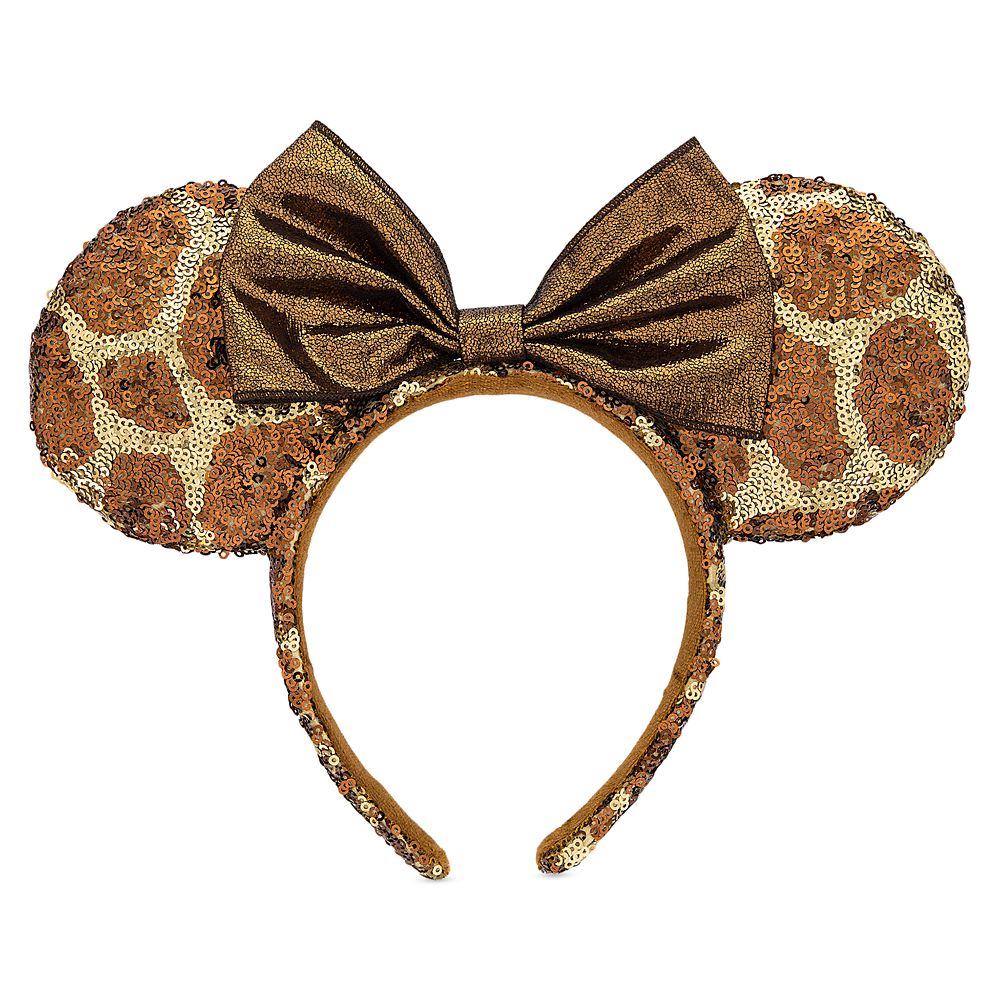 8-PICTURE SPOTS
I love pictures! I love taking pictures and Disney World pictures seem to be the only pictures I am actually in with my family!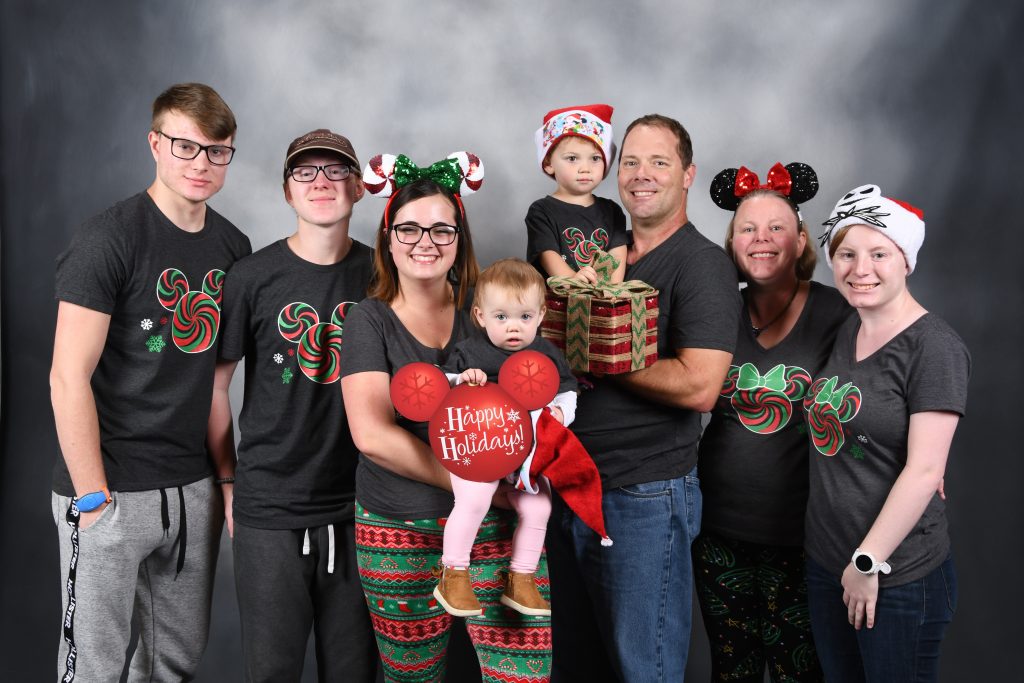 We love stumbling across new places to take fun pictures, such as the Cars section at the Art of Animation.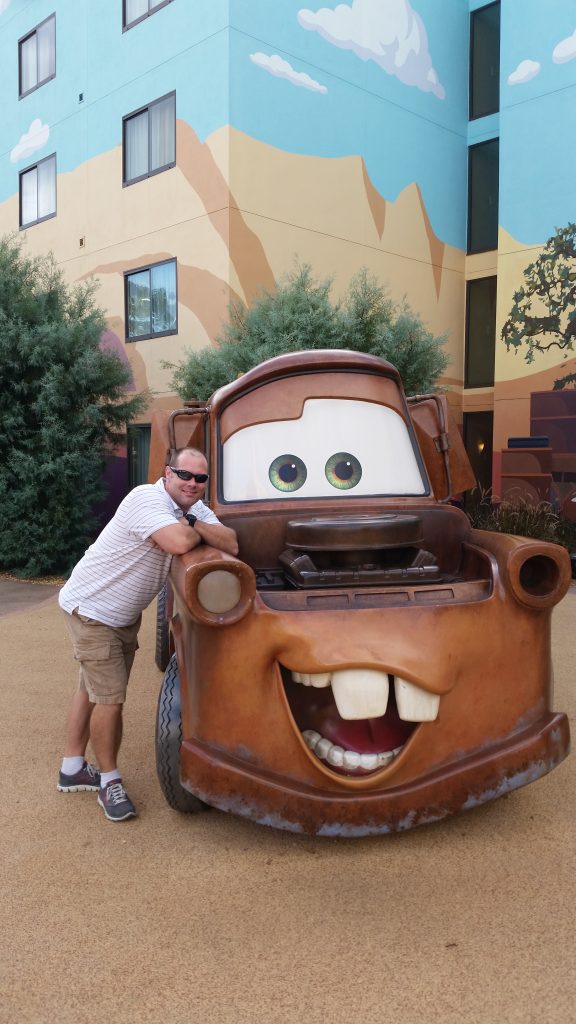 The PhotoPass spot outside of the Haunted Mansion in Magic Kingdom is also a fun place to get pictures because they have a ghost hitch-hiker to add to the picture with you!! I love all the Magic Shots they have throughout the parks!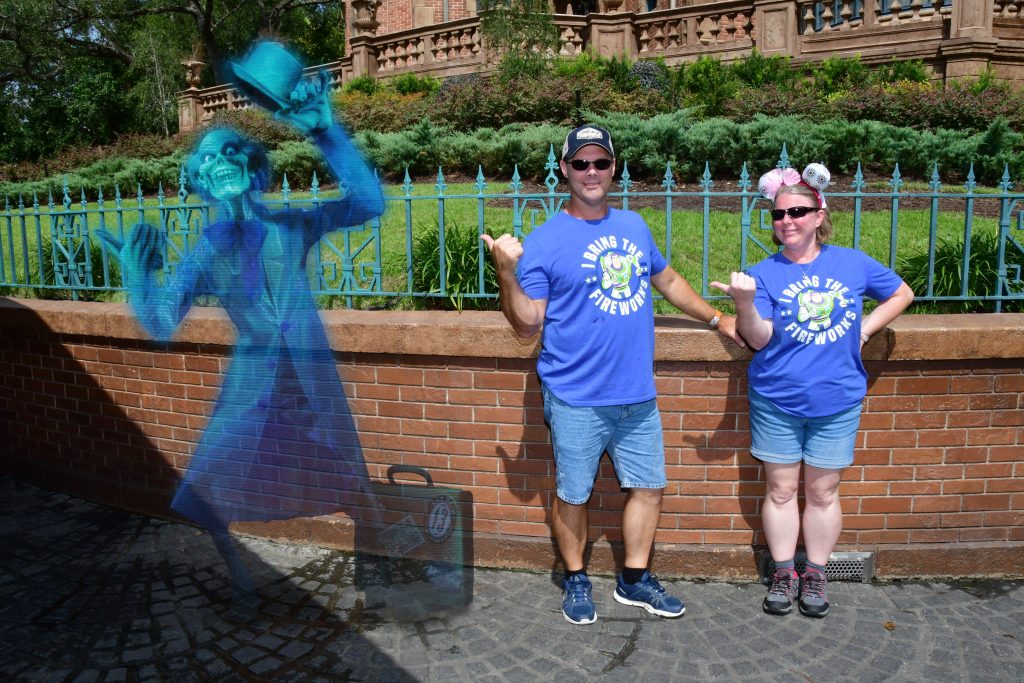 We also have the favorite spots where we take the kids' pictures every time we go. I love being able to look back and watch them grow and change with each trip.
Like the two pictures below that are ten years apart!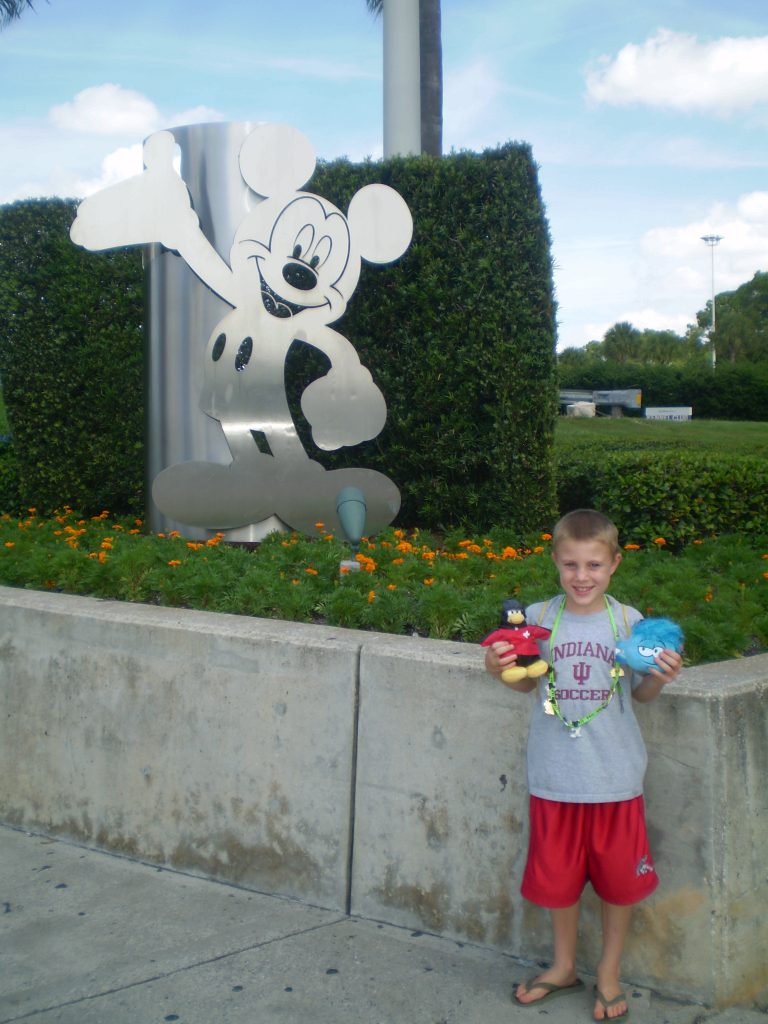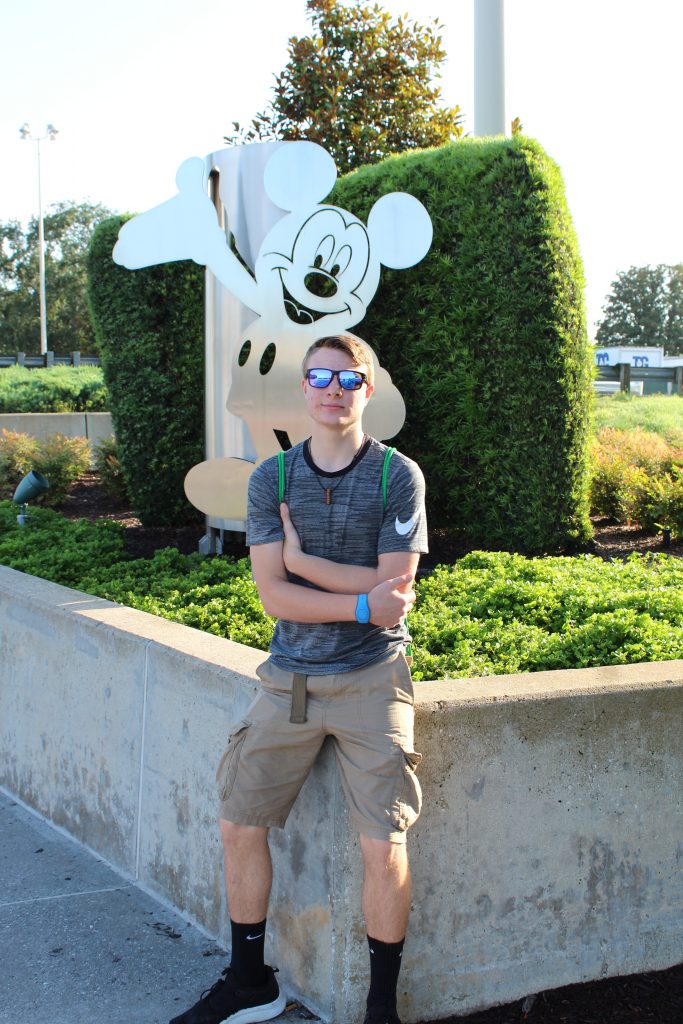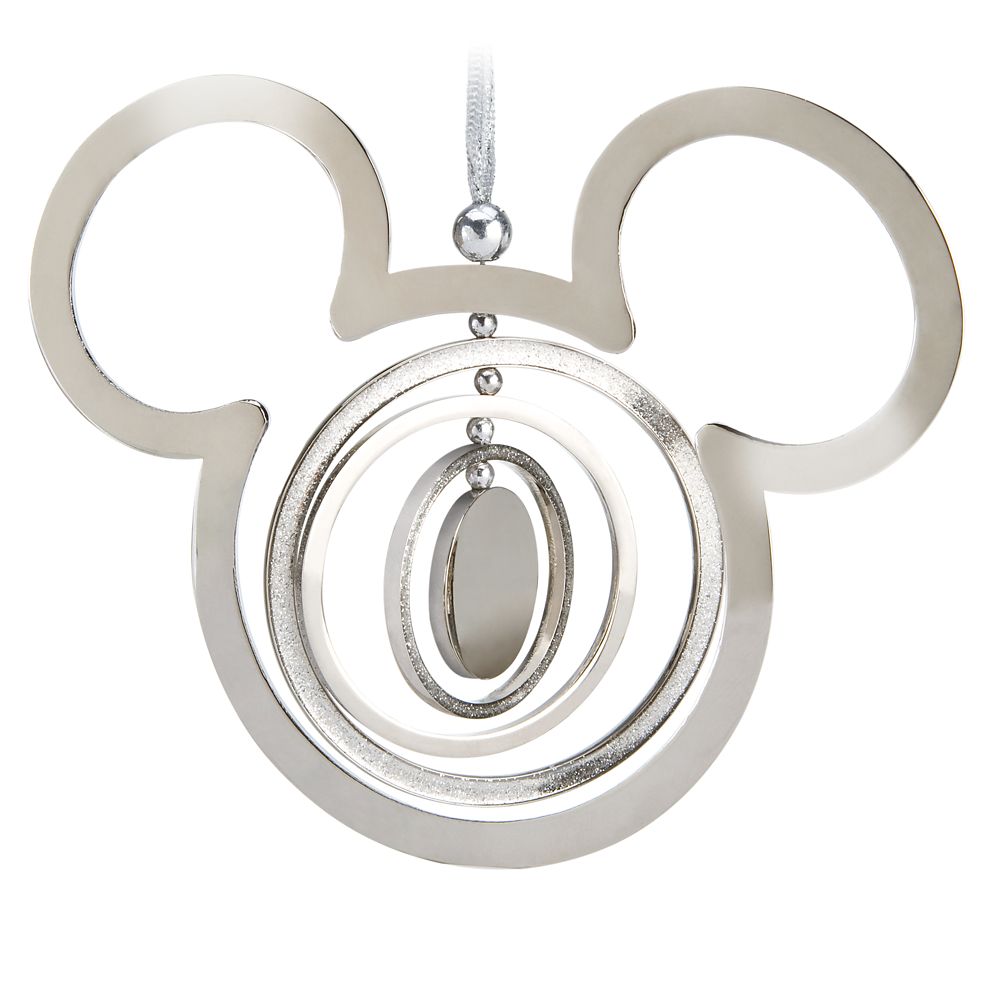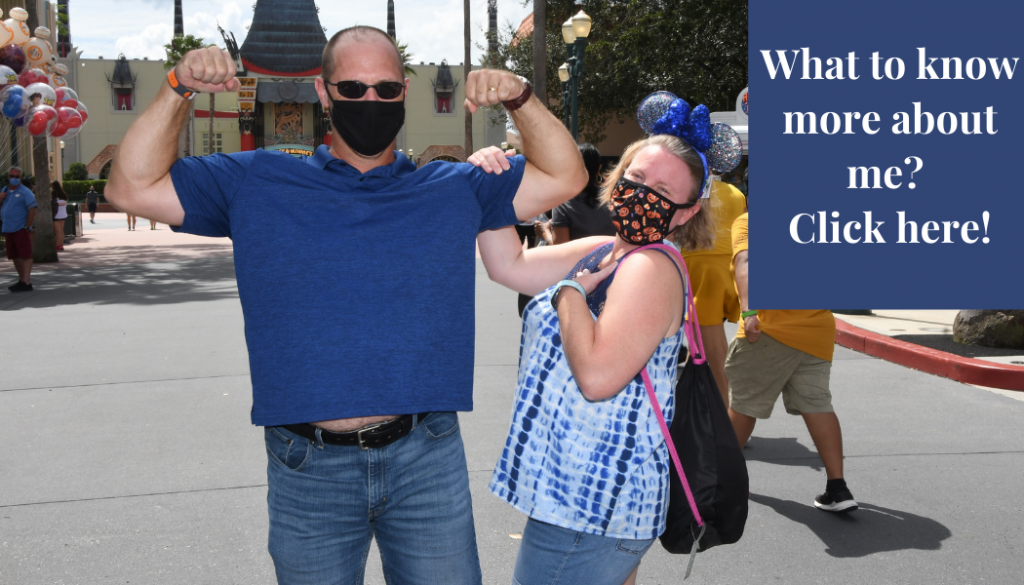 7-DVC
Disney Vacation Club (DVC) is one of the best purchases we have ever made! It has allowed us to visit Disney more frequently than we did in the past (that's a plus for me), have nicer accommodations, and not have to spend any money when we go.
Not that DVC is free or inexpensive, but we have basically pre-paid for 50 years worth of Disney vacations. It also does save us money in the long run. I recently ran the numbers (because I like to make sure I get the best deals) and we can stay at Disney's Animal Kingdom Lodge for one week for ten years for the same price we paid for 50 years worth of DVC with more than enough points to stay at Disney's Animal Kingdom Lodge for one week for fifty years!
Plus, every once in awhile Disney offers a few perks for DVC members. We were able to see Frozen II the weekend before it opened for free, with free popcorn and free drinks.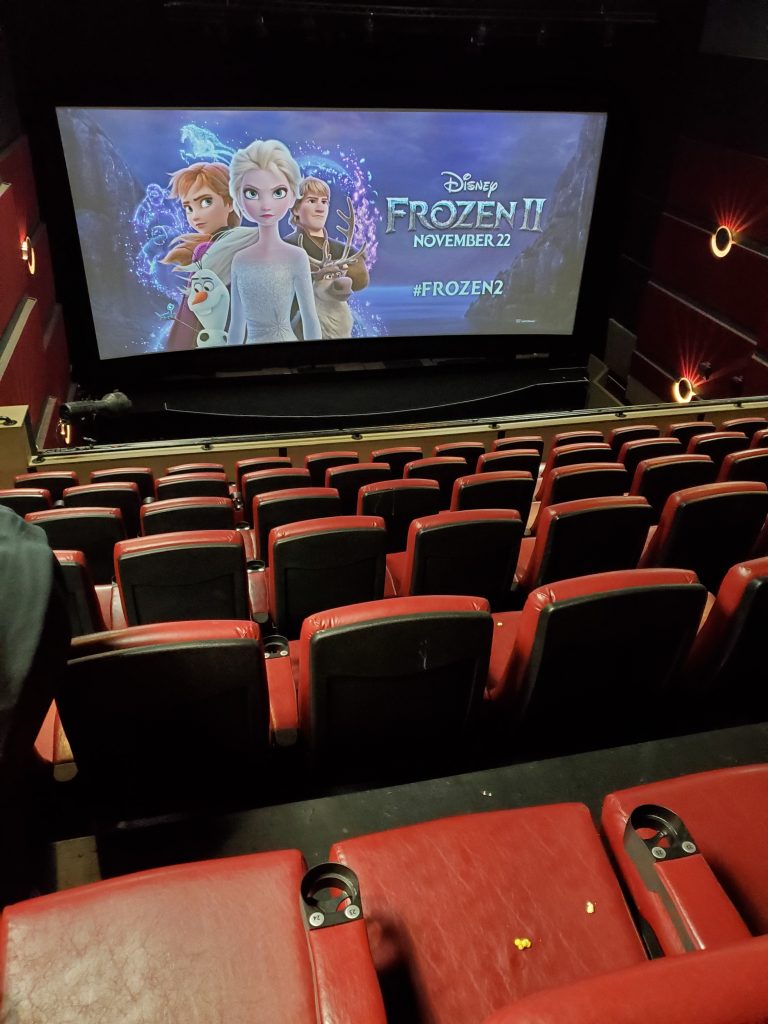 6-THEMED RESTAURANTS
Like I said earlier, there are many different options for food all throughout Disney World. We enjoy both quick service and table service restaurants. However, we really enjoy the themed experiences!
The Spirit of Aloha dinner show at the Polynesian is one of our favorite shows and meals. We typically do this once every trip or once every-other trip. The food is great, the atmosphere is fun, and the show is amazing!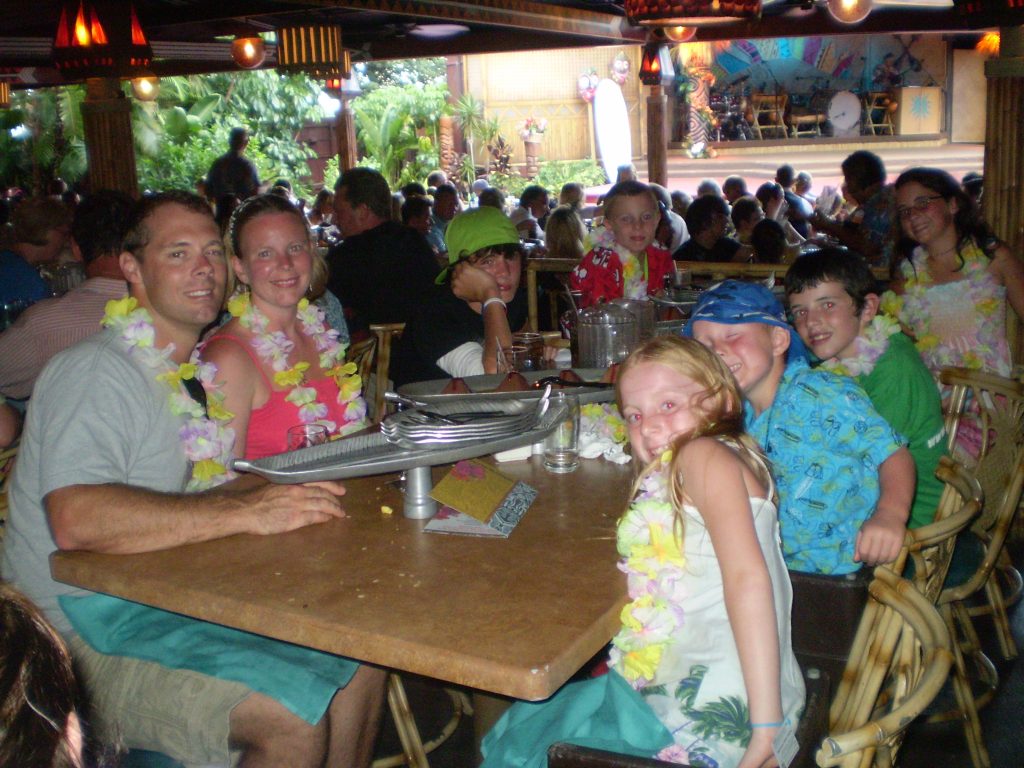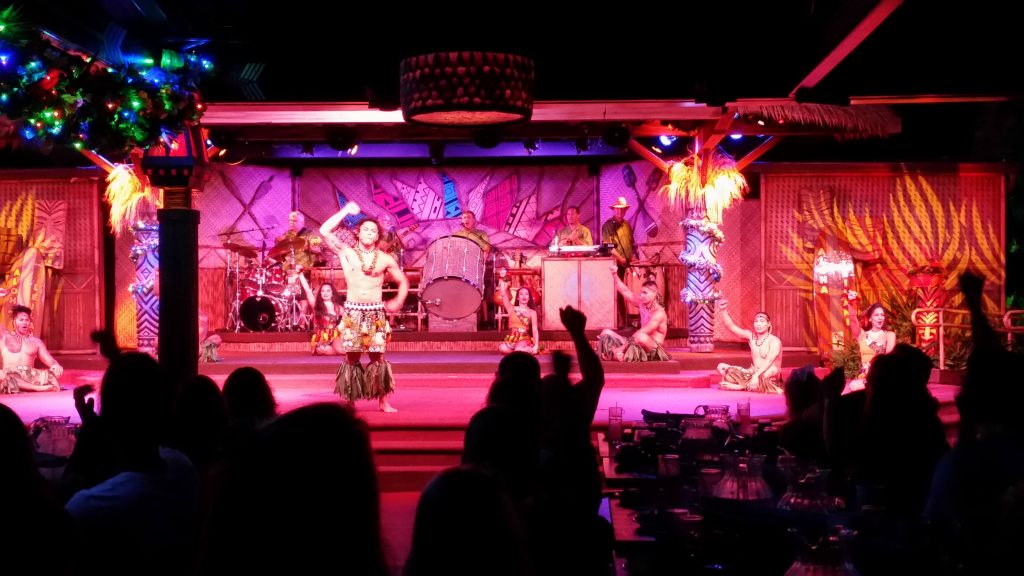 Other themed restaurants we enjoy are located throughout other Disney Resort hotels.
Sanaa at Disney's Animal Kingdom Lodge Kidanni Village is beautiful. They have a wide variety of food on their menu to choose from that allow both picky eaters and those desiring adventure to enjoy the meal.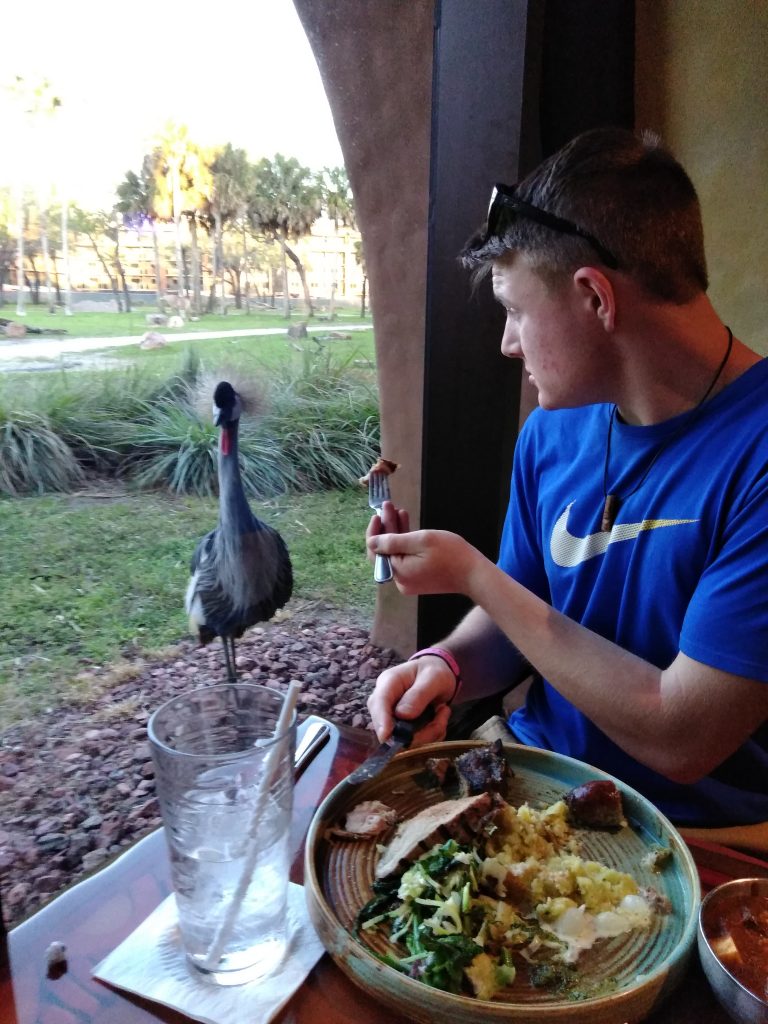 Additionally, the view is amazing! You are able to see the animals that live at Animal Kingdom Lodge while you dine! When my son and I went there for dinner a bird came to join us, as you can see in the picture below. There is a glass window between the bird and our dinner, but the bird was very interested in us and even more interested in keeping away from it's keeper who was trying to get it to go inside for the evening!
5-MATCHING SHIRTS
I laugh about the idea of matching shirts because I was making my kids wear matching shirts before it was the thing to do!
We have seven kids and I required everyone to wear matching shirts our very first day in Disney World just so it was easier to keep track of everyone!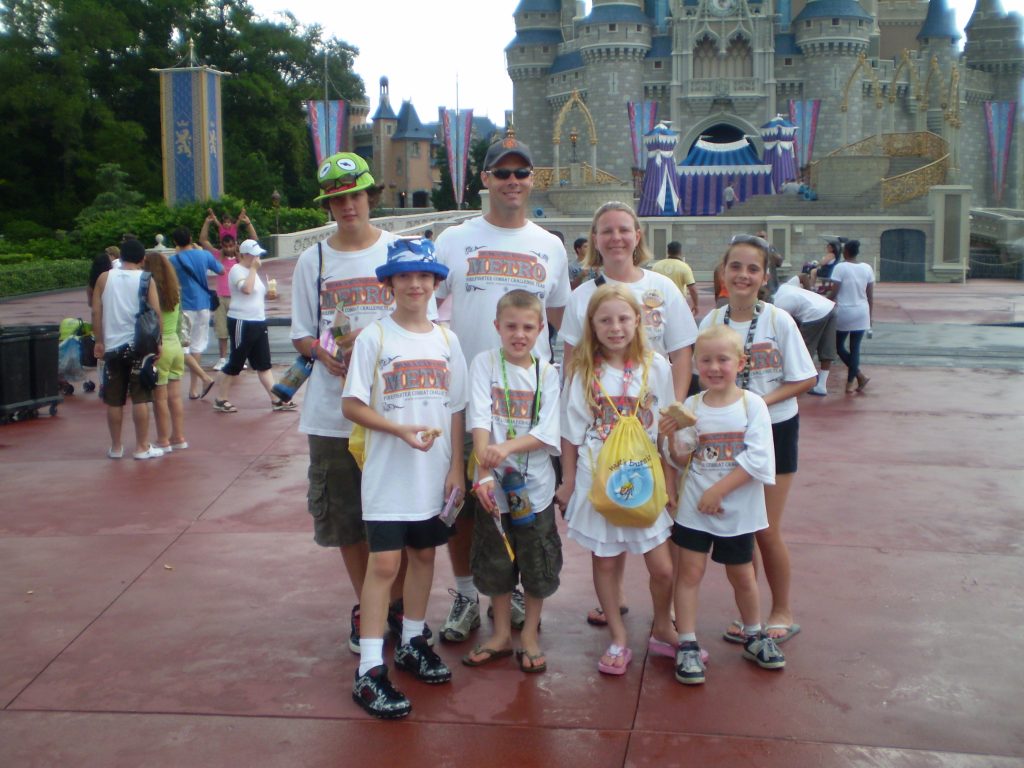 And we have continued the joy of matching shirts every trip since that time!
We even wore "Thing" shirts to Disney World once because I had been looking for Thing 1-5 shirts for a very long time and Disney World happened to be the first vacation we took after I found them.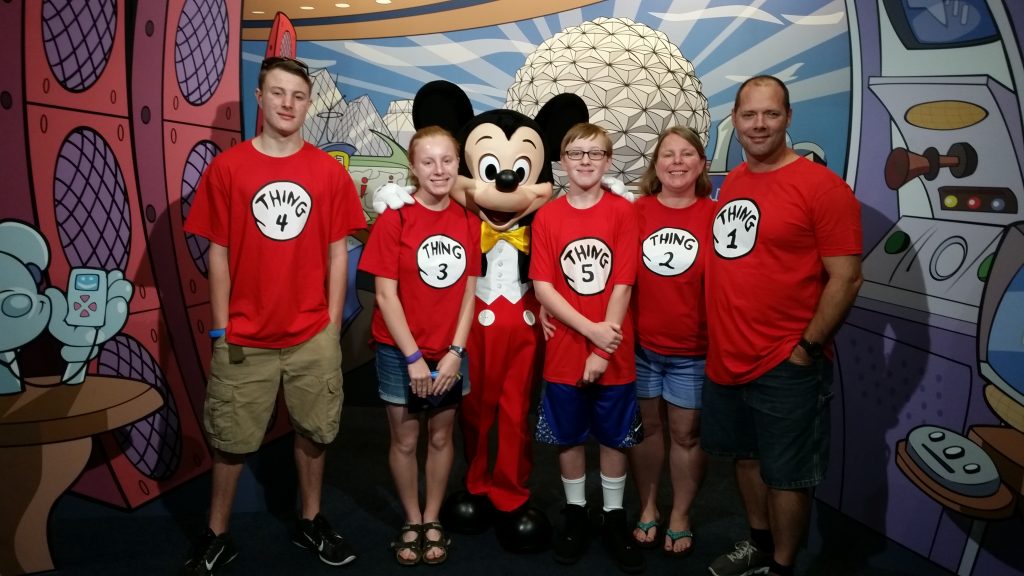 We have some shirts like the ones below we have used for several trips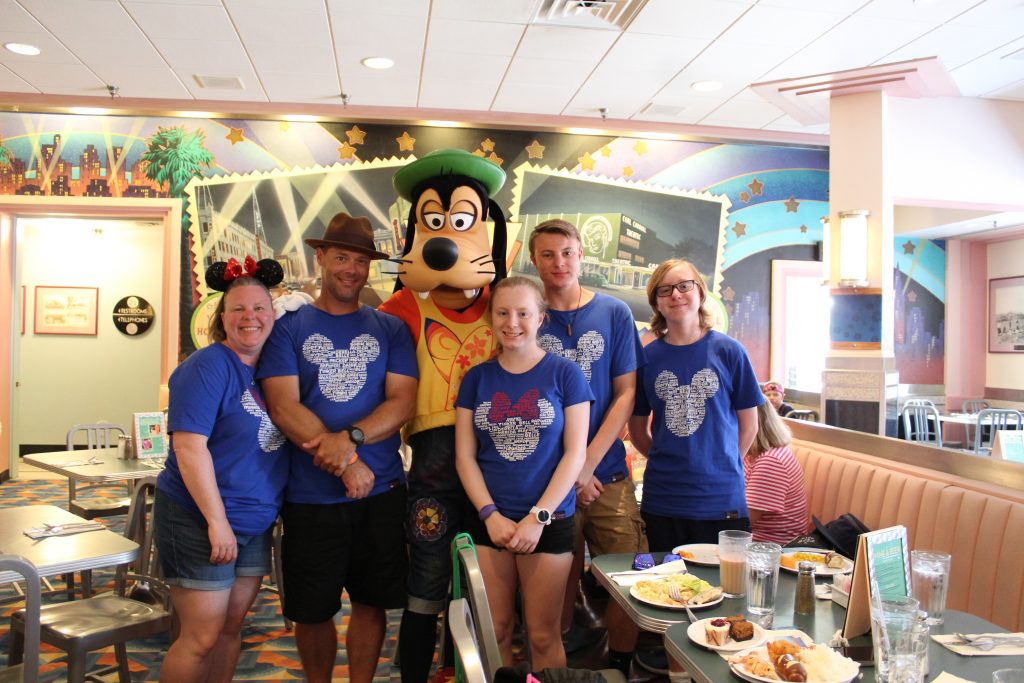 And we have other shirts that only seem to have made it for one trip!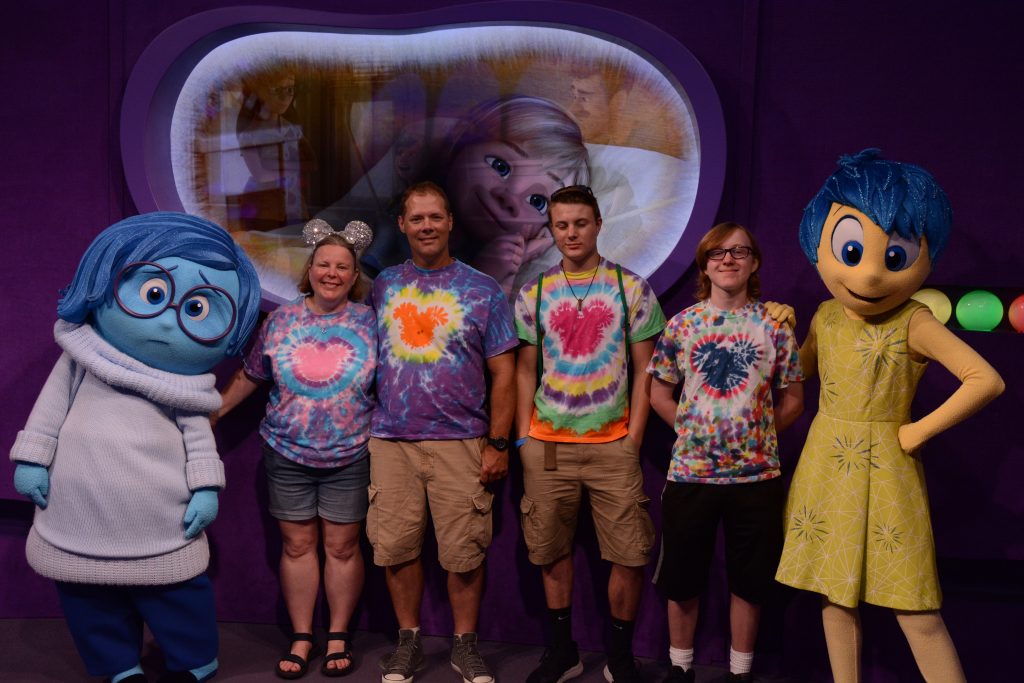 But no matter how many times the shirts make it to Disney…I LOVE my matching shirts! Personally, I think they make for the best pictures!!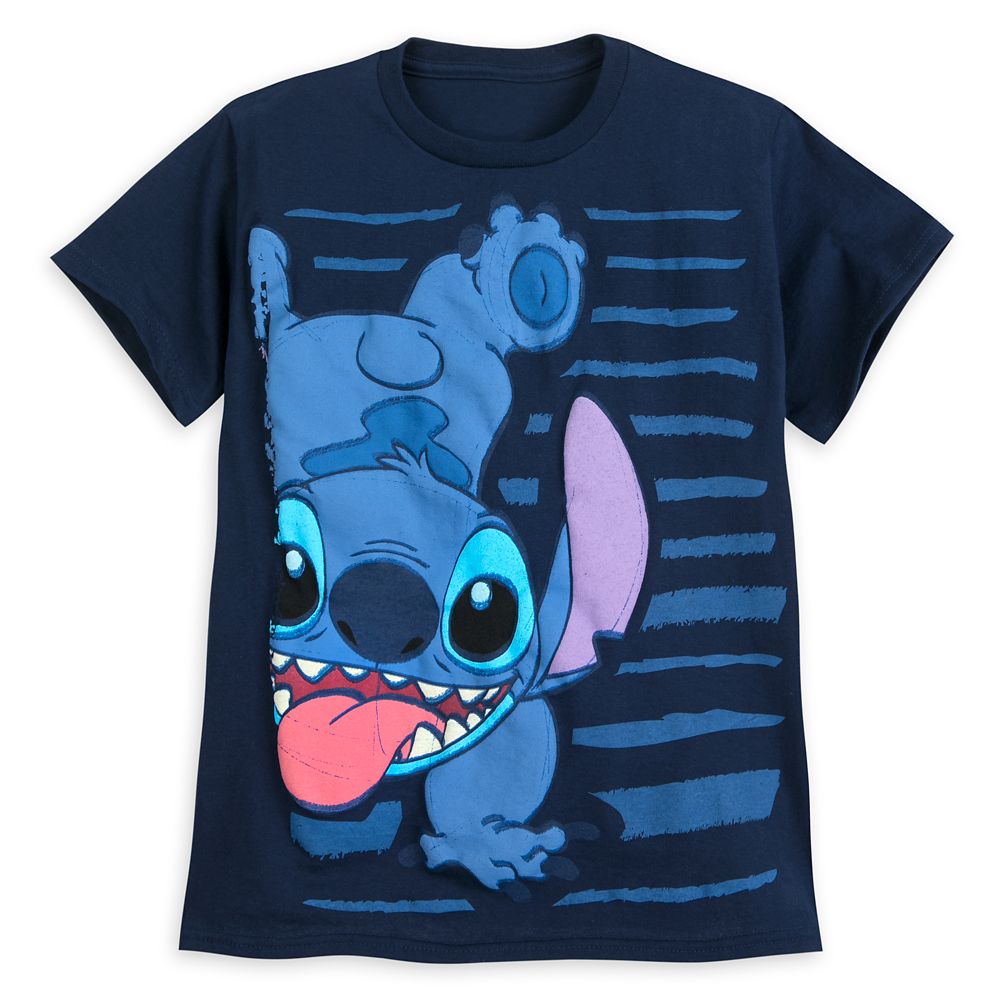 Next trip we may even need matching face masks!!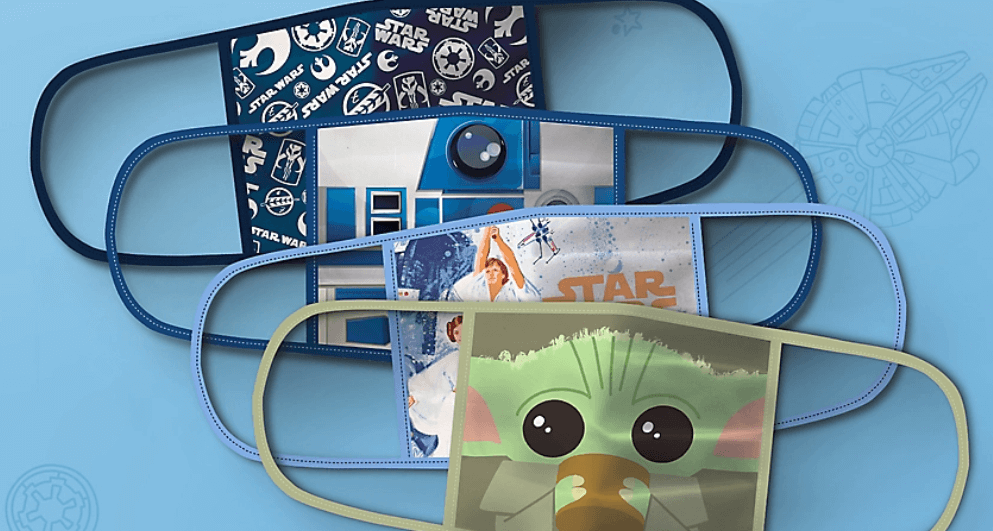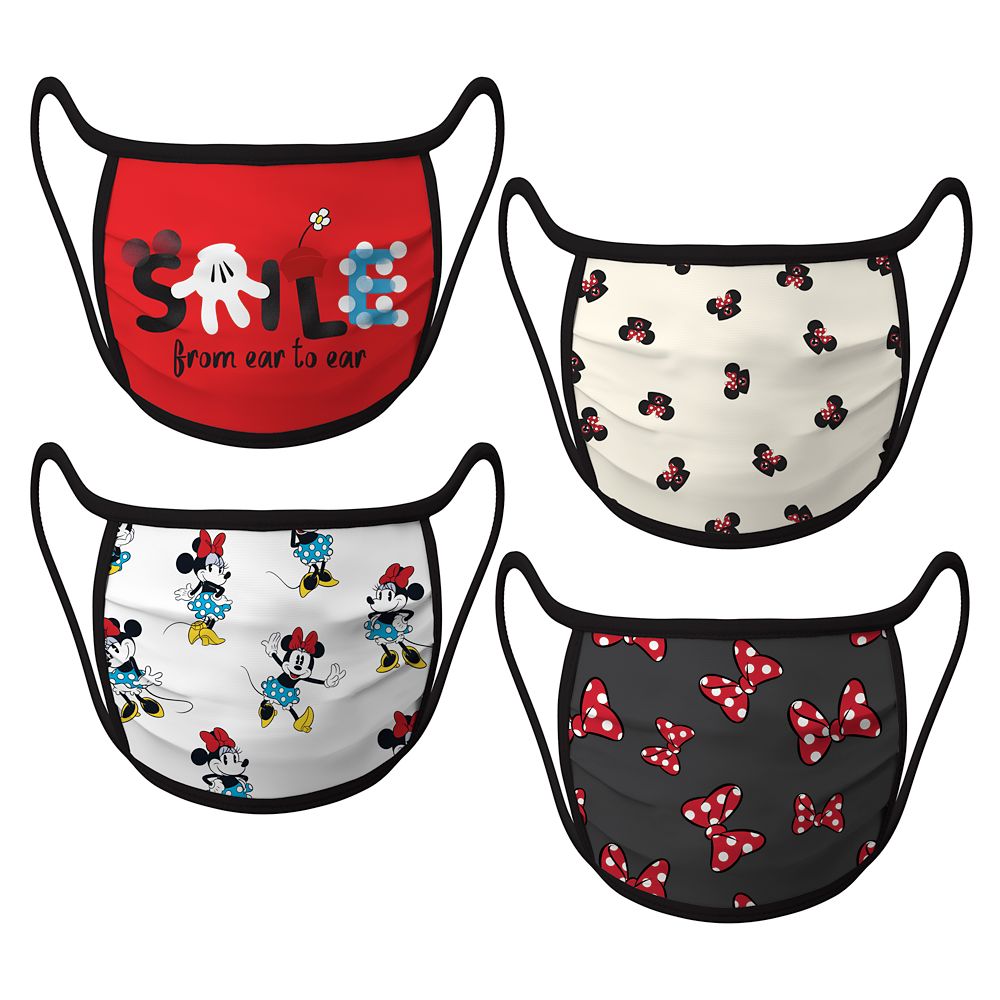 4-SPECIAL EVENTS
We have been lucky enough to be able to participate in a few different special events at Disney World!
We have been able to go to Mickey's Very Merry Christmas Party twice! It's a great evening of low crowds, free snacks, and special characters and entertainment!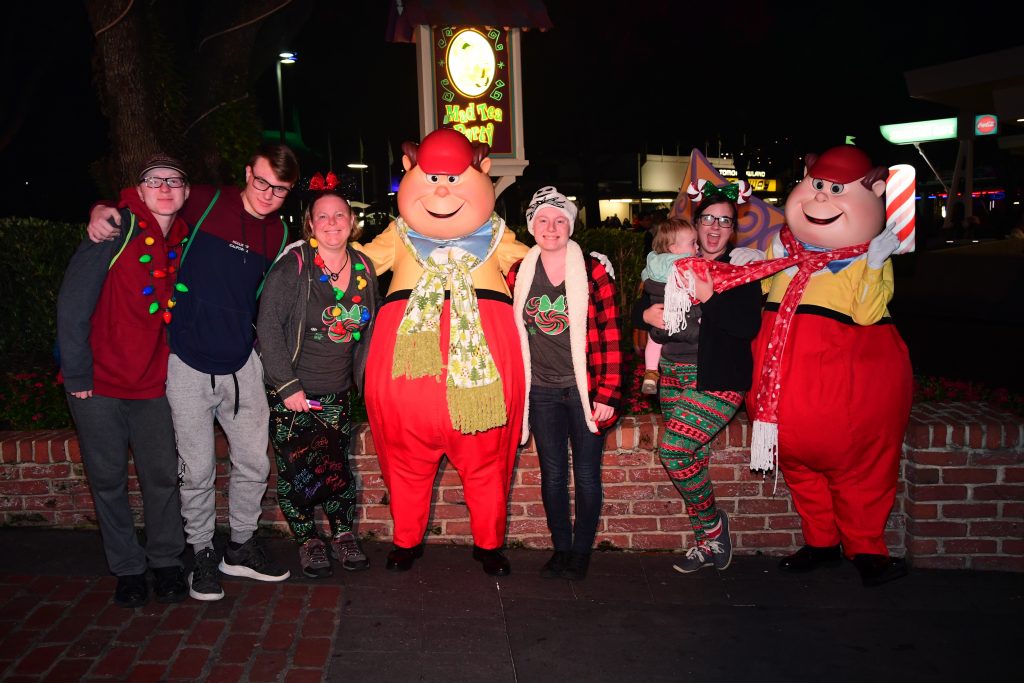 We have also attended special events offered by Disney Vacation Club (DVC), such as Moonlight Magic! They also offer limited crowds, fun characters, and free snacks, but this event is free for DVC members and often includes a free meal!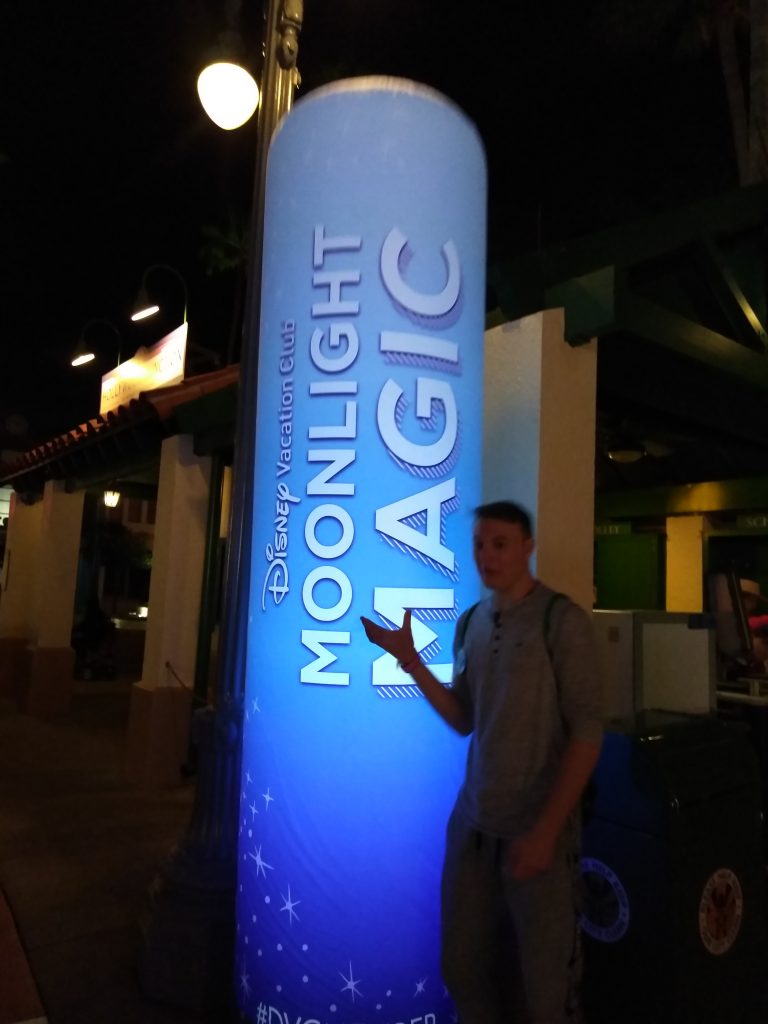 Additionally, myself and one of my sons have been able to do the Keys to the Kingdom tour offered at the Magic Kingdom! The picture below is not during the tour since pictures are not allowed to be taken during the tour. However, this picture is from just before the tour was supposed to have started! (Magic Kingdom in the rain is still possible…no matter what the event!)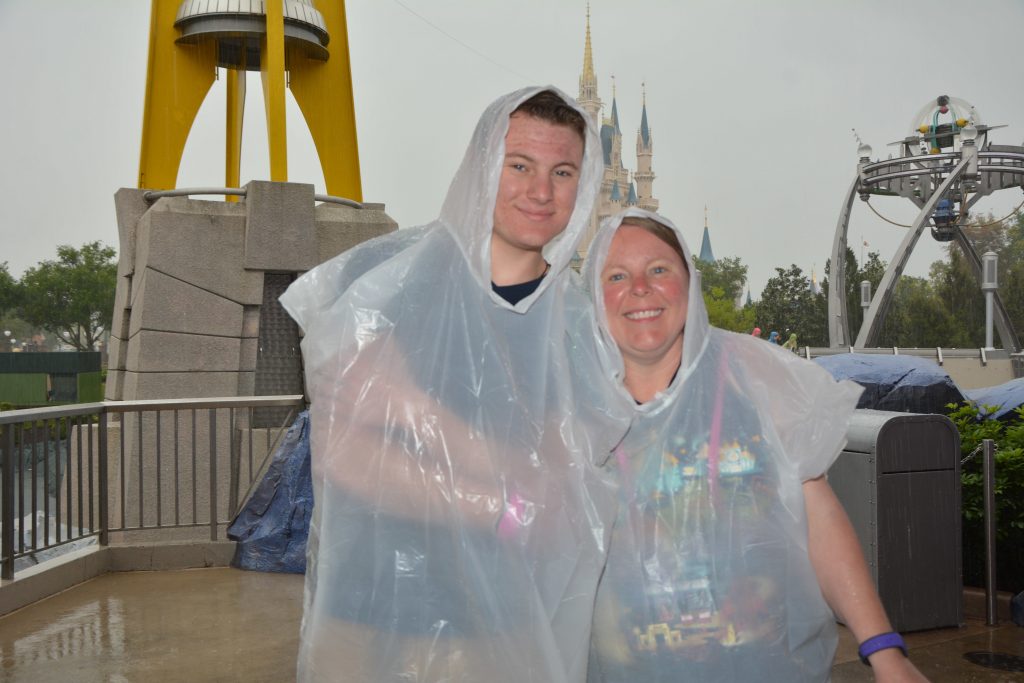 3-CHARACTERS
I really enjoy meeting the characters and getting pictures taken with the characters!
We have done this since our very first trip to Disney World and will continue to do it as long as they have characters available to take pictures with!
I love the big group pictures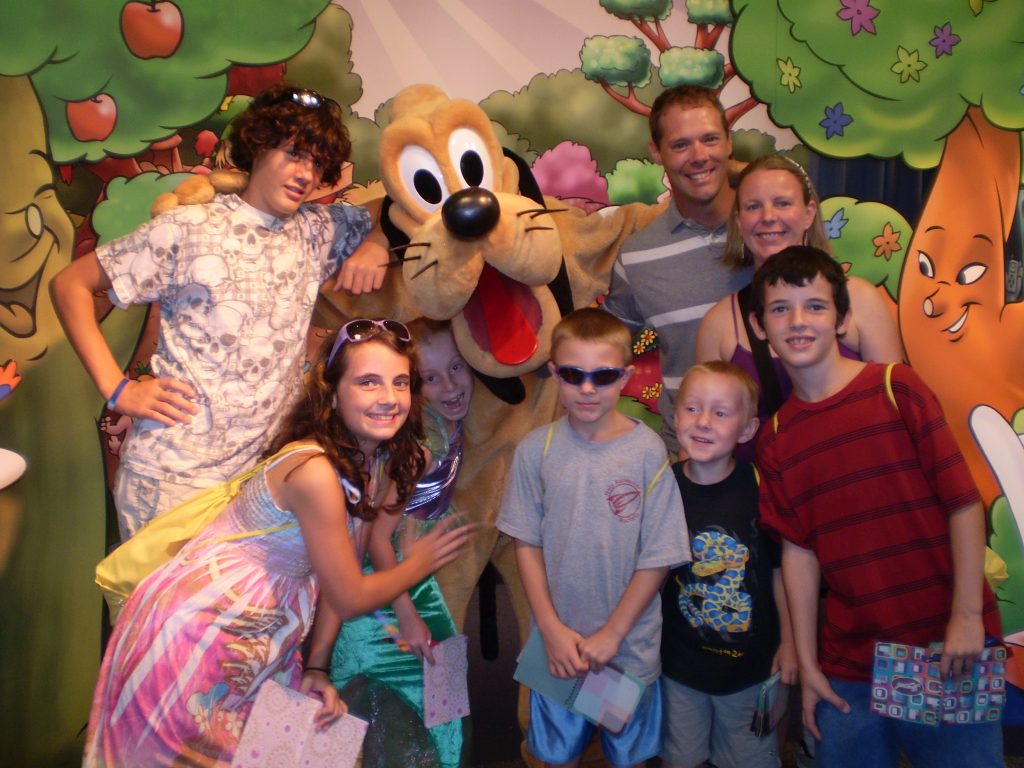 and the amazing interactions the chraracters have with your family.
One time, Chip and Dale were giving my husband a hard time because Donald Duck was on his shirt. If you notice, one of them is actually covering up Donald's picture on my husband's shirt so Donald is not in the picture!!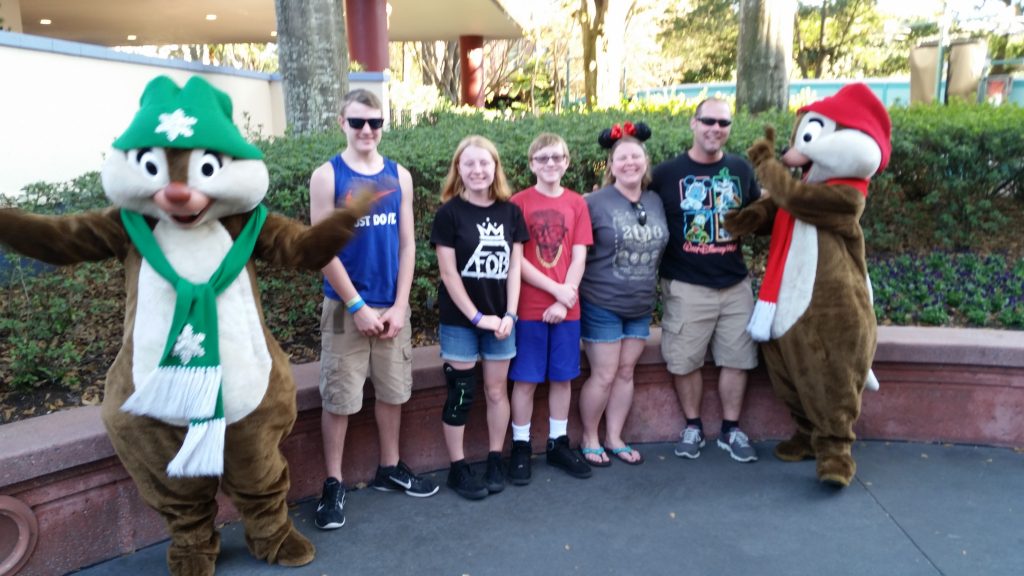 And the characters are always good with litte kids, but I love seeing them interact with my big kids as well! Chewy was checking out my son's shirt!!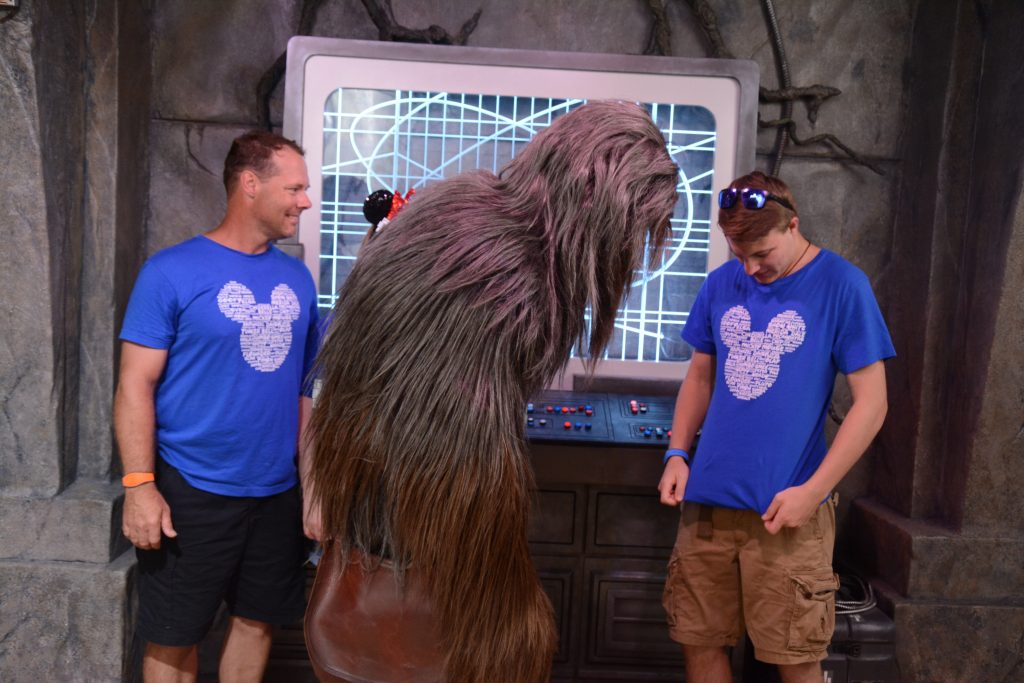 You can also find characters at restaurants inside Disney parks, like Hollywood and Vine in Disney's Hollywood Studios, as well as in Disney Resort restaurants!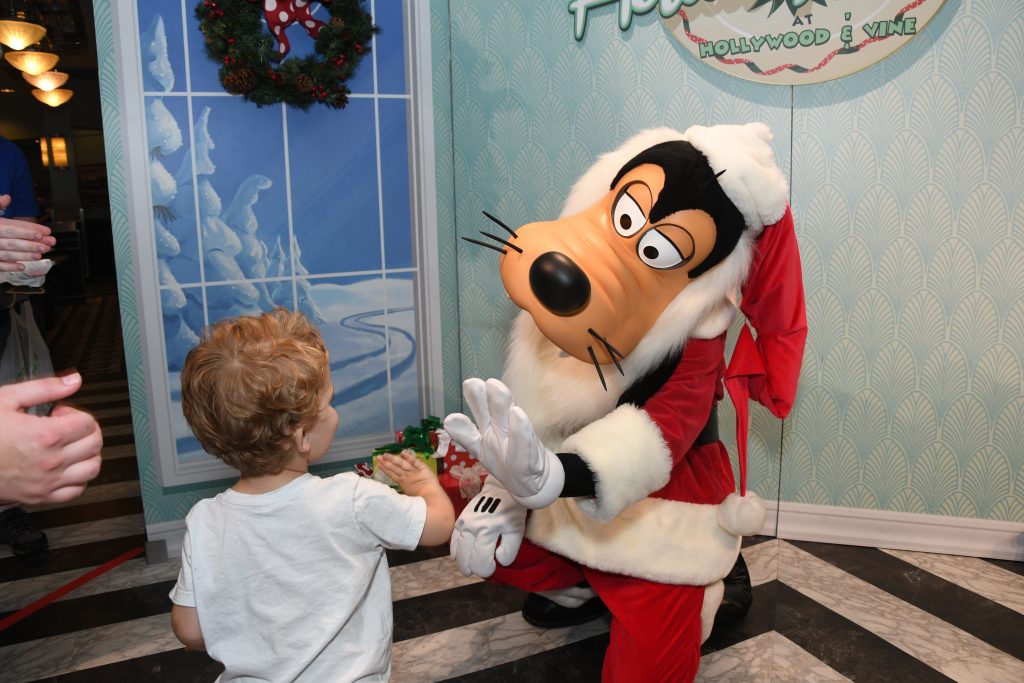 2-PIN TRADING
I absolutely LOVE pin trading! There are more designs than anyone could imagine and I love finding new ones to collect.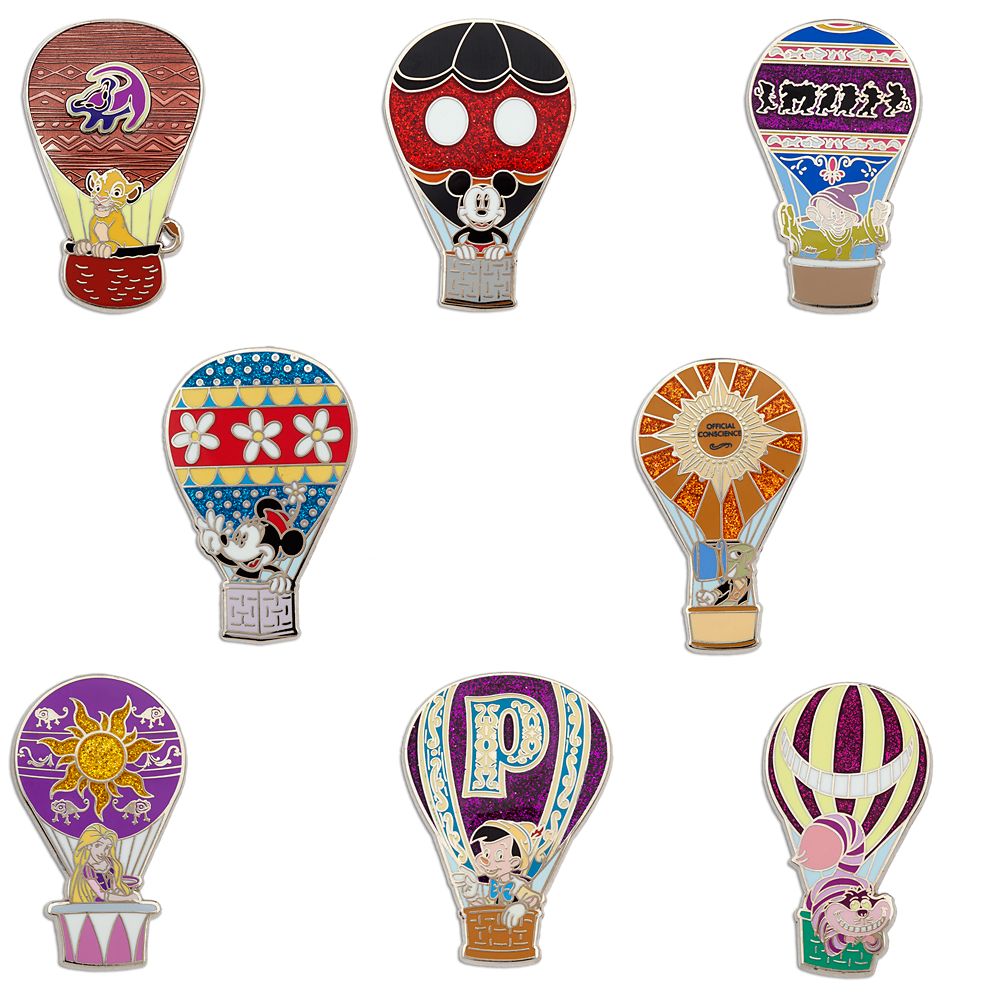 You can purchase pins at shopdisney.com, at Disney World or Disneyland once you arrive, or you can get them in bulk from eBay.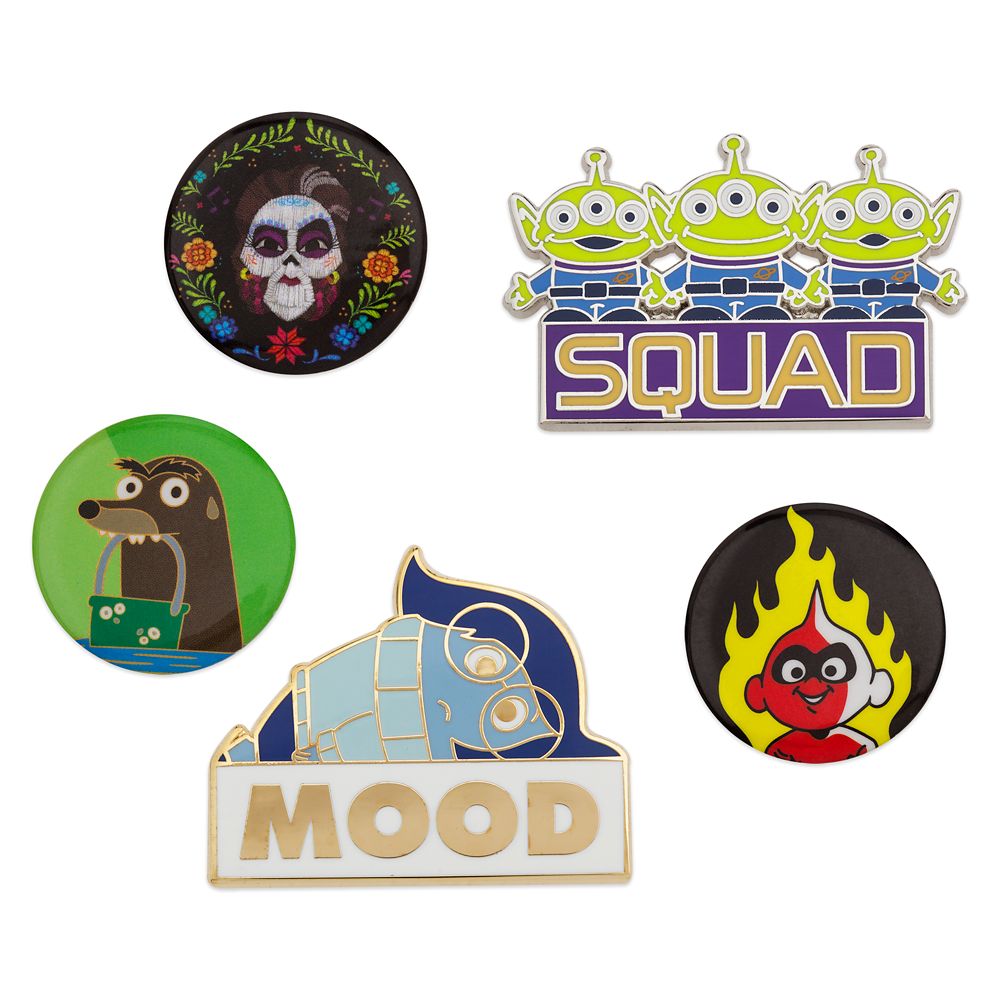 1-FAMILY TIME
Family Time…enough said.
If you are like me, it's difficutl to get everyone together, on the same schedule, enjoying the same things, on a regular basis. This is one of the reasons I love Disney World so much!
There are endless things to do, see, eat, and ride and there is something for EVERYONE! From my hard-to-please husband to my teens to my toddler grandchildren…there is something they enjoy!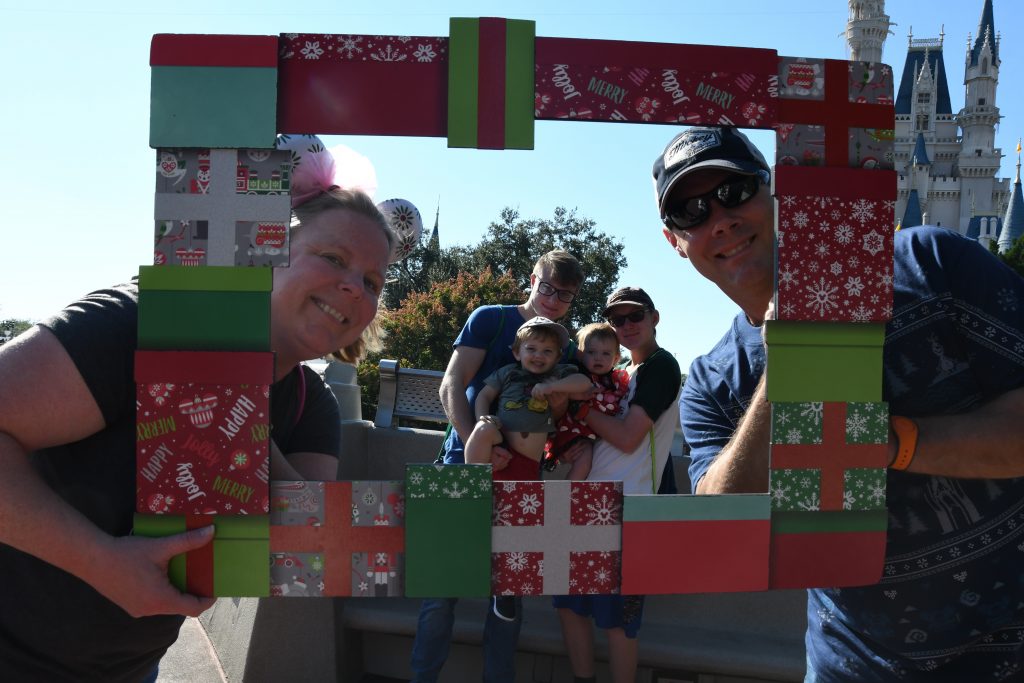 I love the memories we are able to make, the pictures we are able to take (ones I am actually in with my family), and the adventures we are able to have together!
I have some of the best memories from the trip I was able to take with my wild-child son who has grown into an amazing teen and young adult! We were able to be goofy and do whatever we wanted for five days! It was amazing!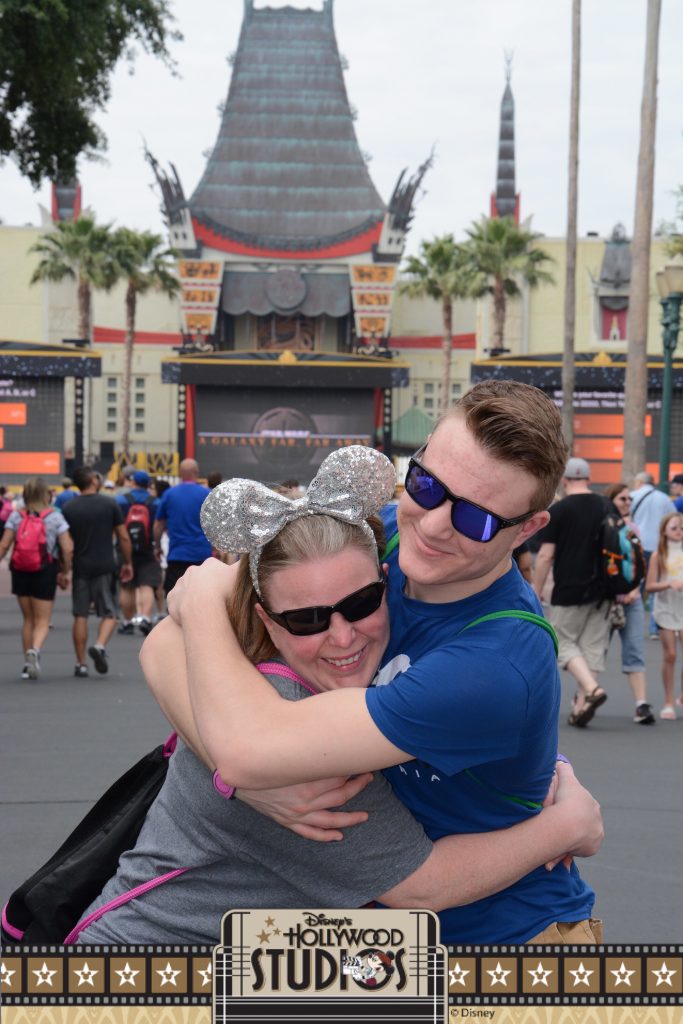 I also love finding those special places, pictures, events, whatever that we have to redo every trip! Below is one of my favorite pictures that I take any time we travel! I take a picture of my kids from the back walking to our next adventure. It's simple, but now I have almost two decades of pictures watching my kids grow up going from adventure to adventure! (My kids are the ones in the royal blue shirts…you know…those matching shirts I like so much!)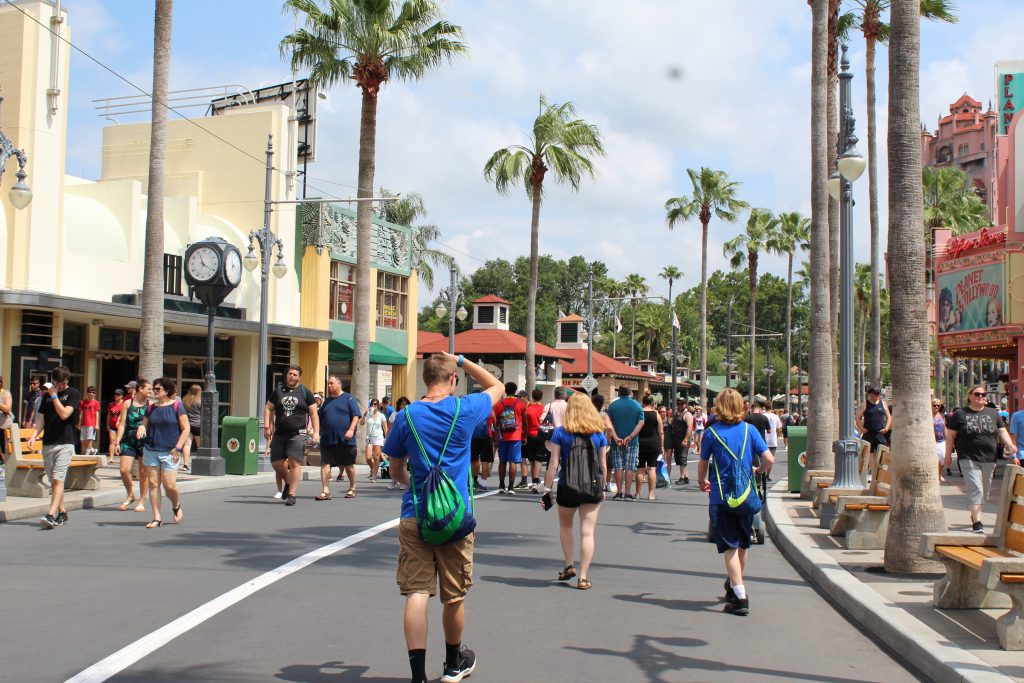 The memories are endless and I can't wait to make more!!
---
Disney World…we can't wait to see you soon!!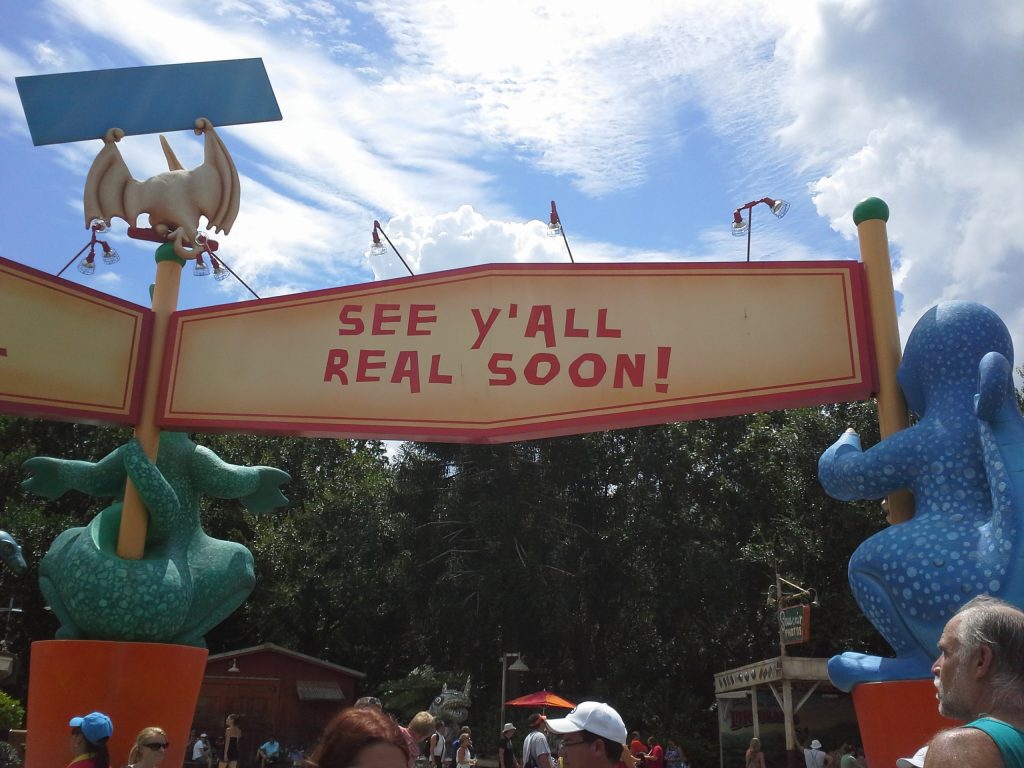 ---
Check out some of our favorite things in Magic Kingdom!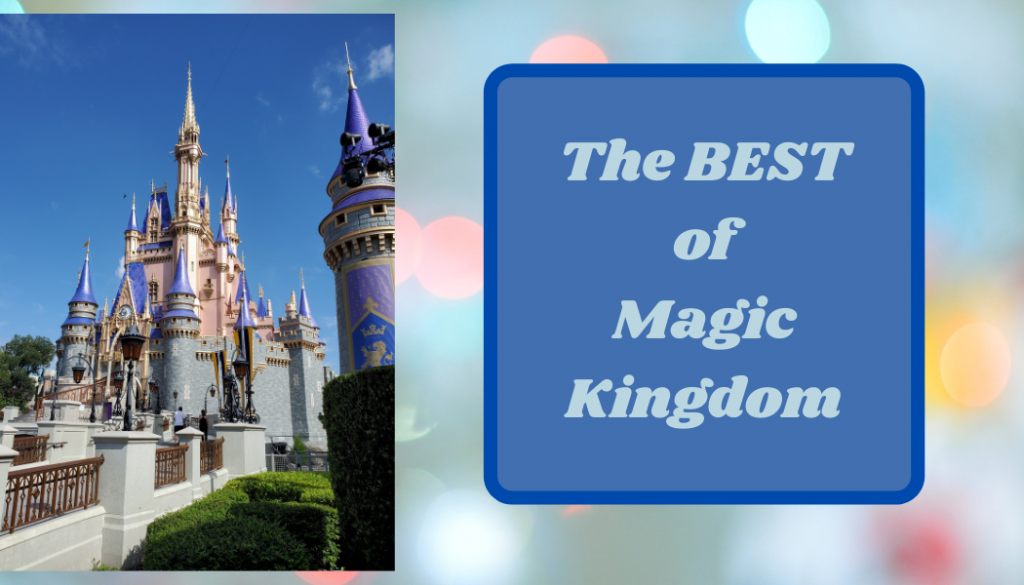 ---
---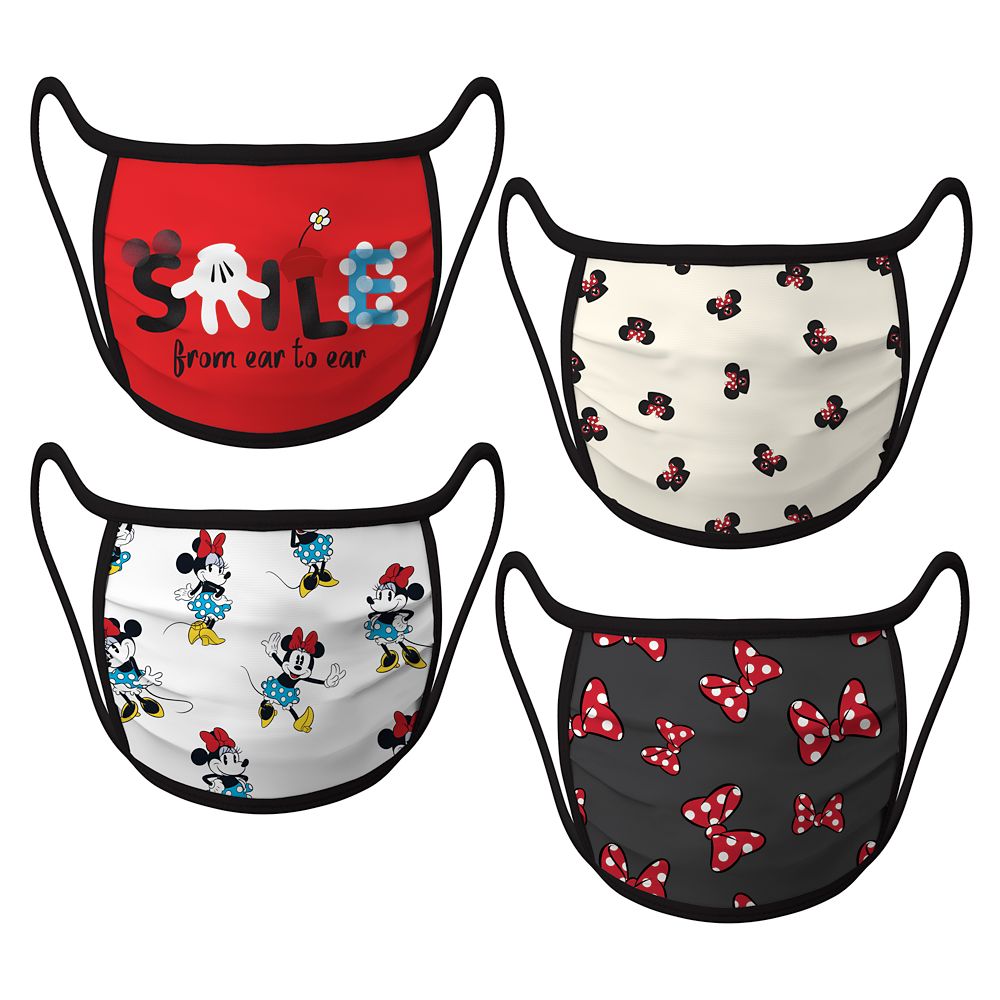 Here is what Disney has to say about their face masks!
Disney is committed to serving the communities where we live and work. During these challenging times, we're using the power of our timeless stories and beloved characters to address our guests' needs for family-friendly reusable cloth face masks.
Disney is donating one million cloth face masks for children and families in underserved and vulnerable communities across the U.S. that will be distributed by MedShare (www.medshare.org). Disney will also donate all profits from the sales in the U.S. of Disney's cloth face masks to Medshare, up to $1 million, now through September 30, 2020.