Magic Kingdom is just that…Magical! It's often the first place people think of when someone says Disney World and the first place first time Disney guests visit.
Even those of us that have been there many times, are still excited to see the Cinderella's Castle and walk down Main Street USA. Magic Kingdom is definitely one of the most magical places on earth!
Here are some of the things we love about Magic Kingdom!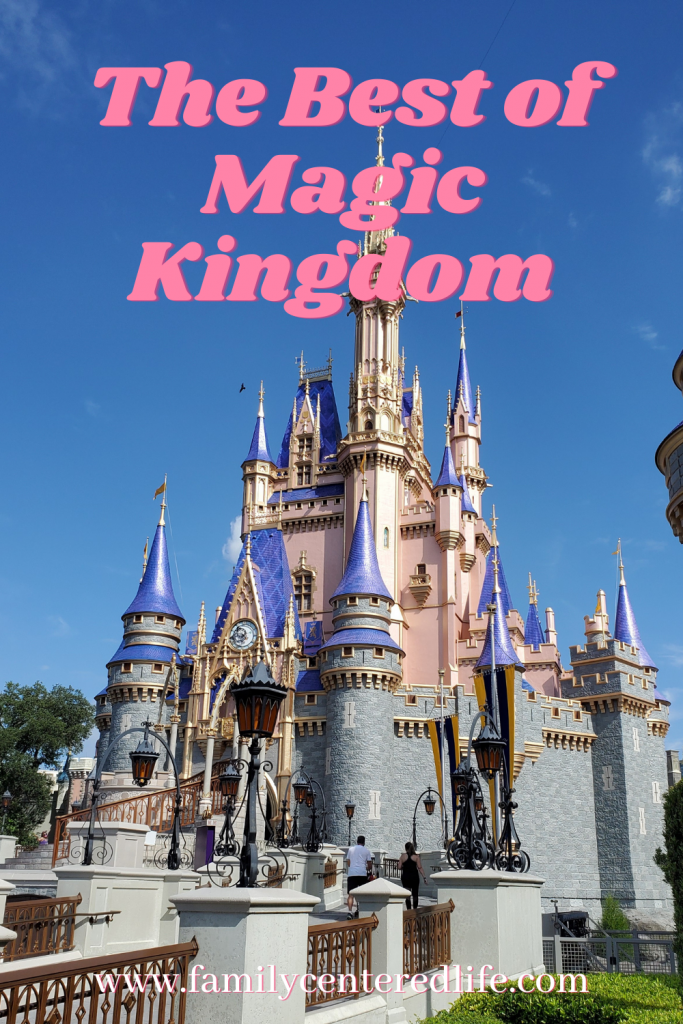 Cinderella's Castle
The Castle is the icon of Disney World and one of the most photographed places in the United States! Once you enter Magic Kingdom, you walk to Main Street USA and the Castle greets you immediately! It is definitely a magical experience.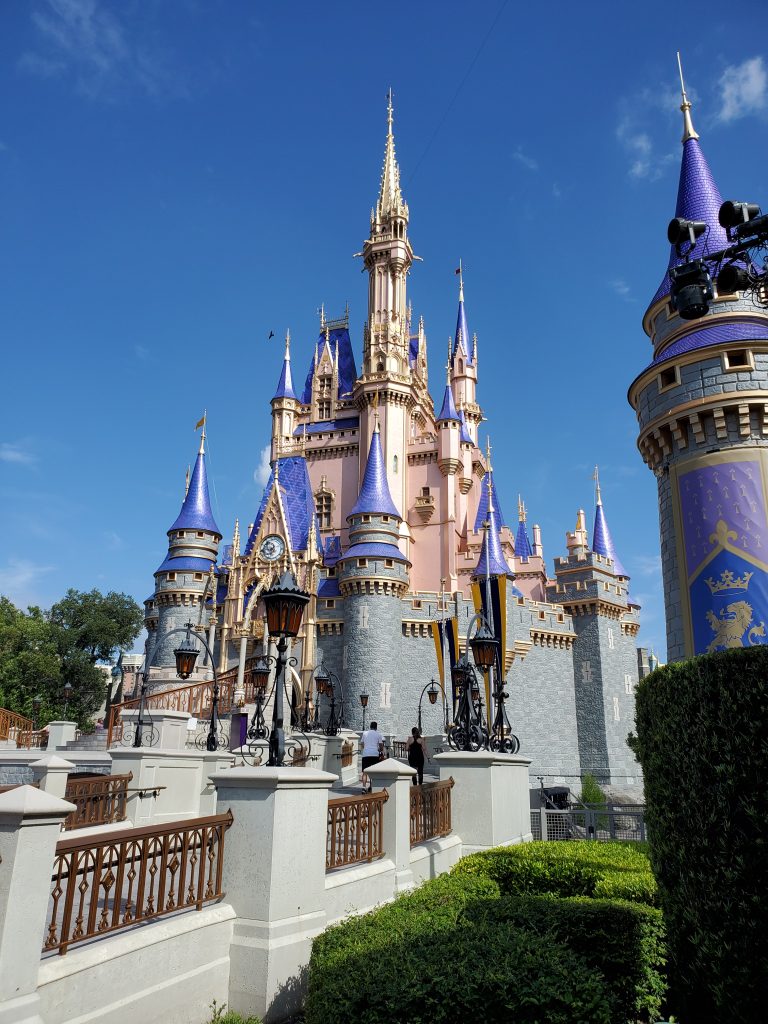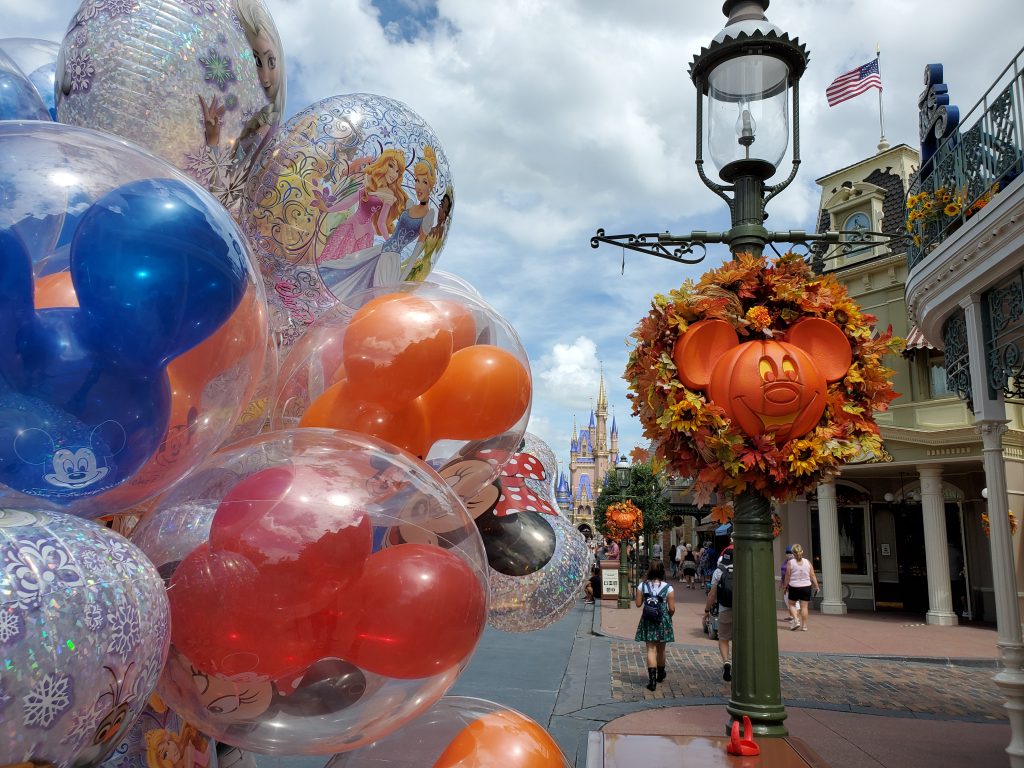 Dapper Dans
The Dapper Dans are a barbershop quartette that performs on Main Street USA. They are unique to Magic Kingdom and super fun to listen to!
The picture below shows them dressed for Halloween as part of Disney's new cavalcades.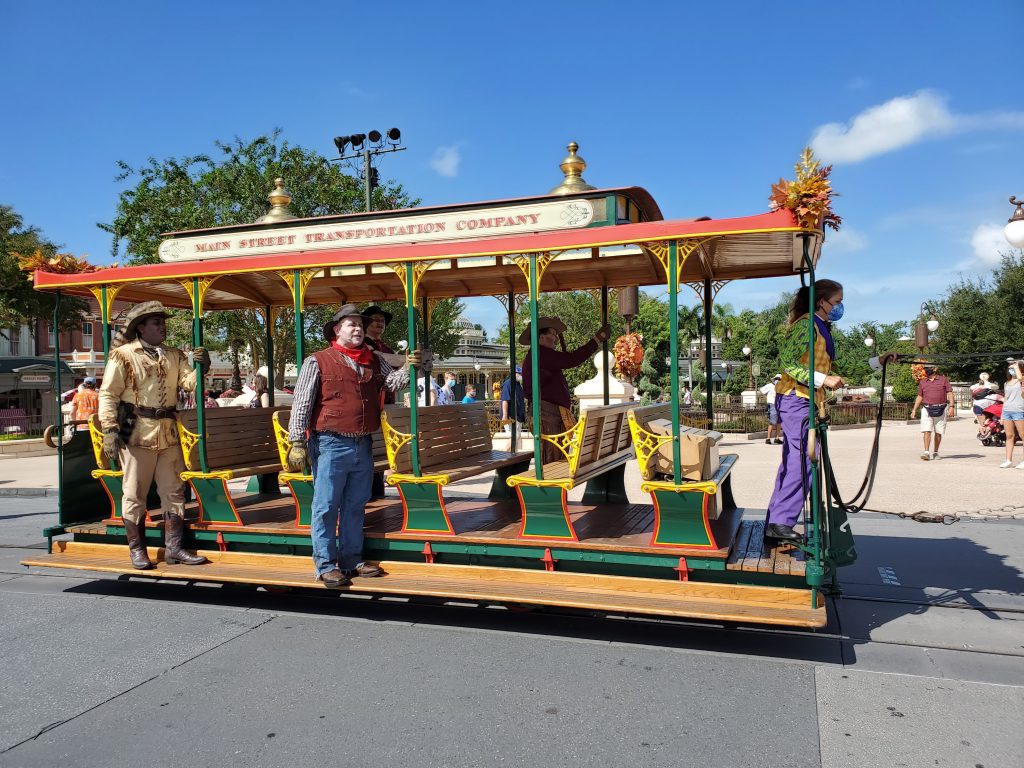 Cavalcades
Speaking of Cavalcades….They are the new Disney mini-parades and they are adorable! It's a great way to get to see Disney's characters and princesses throughout Magic Kingdom (and the three other Disney World Parks as well) in small doses.
They appear sporadically and you never know what characters you will get to see next!They are definitely something I hope Disney World will keep around after everything returns to normal.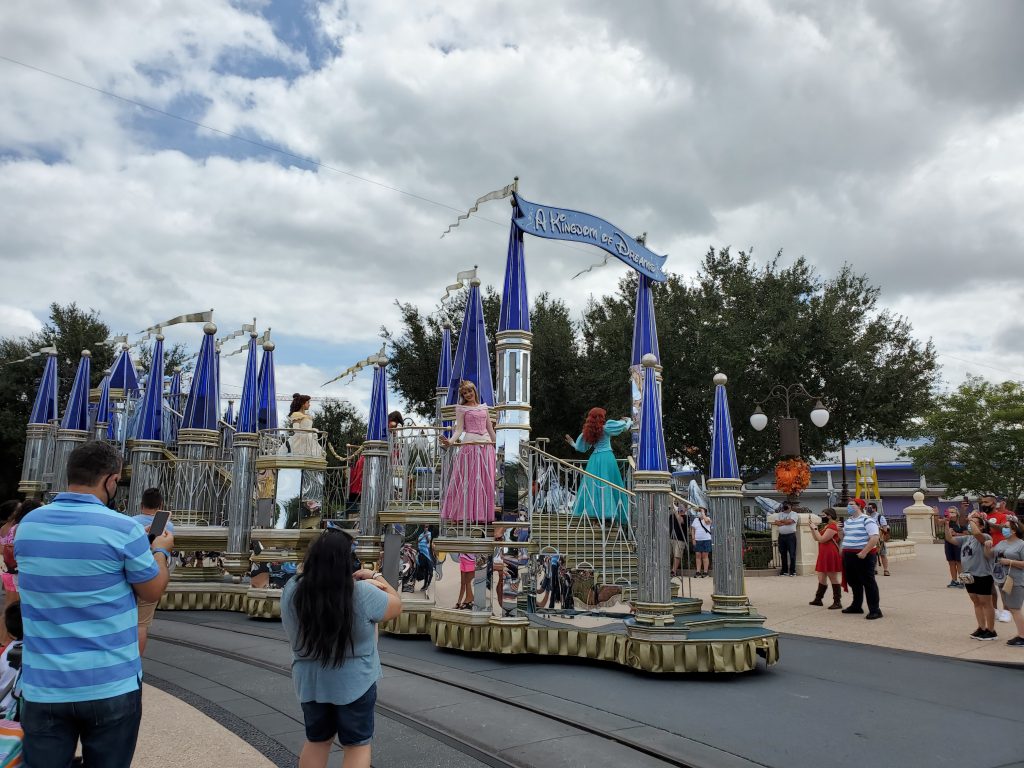 Tea Cups!
The Tea Cups (A.K.A. the Mad Tea Party attraction) is one of the most classical and iconic rides in Disney World. It's an adorable attraction that guests of all ages can enjoy!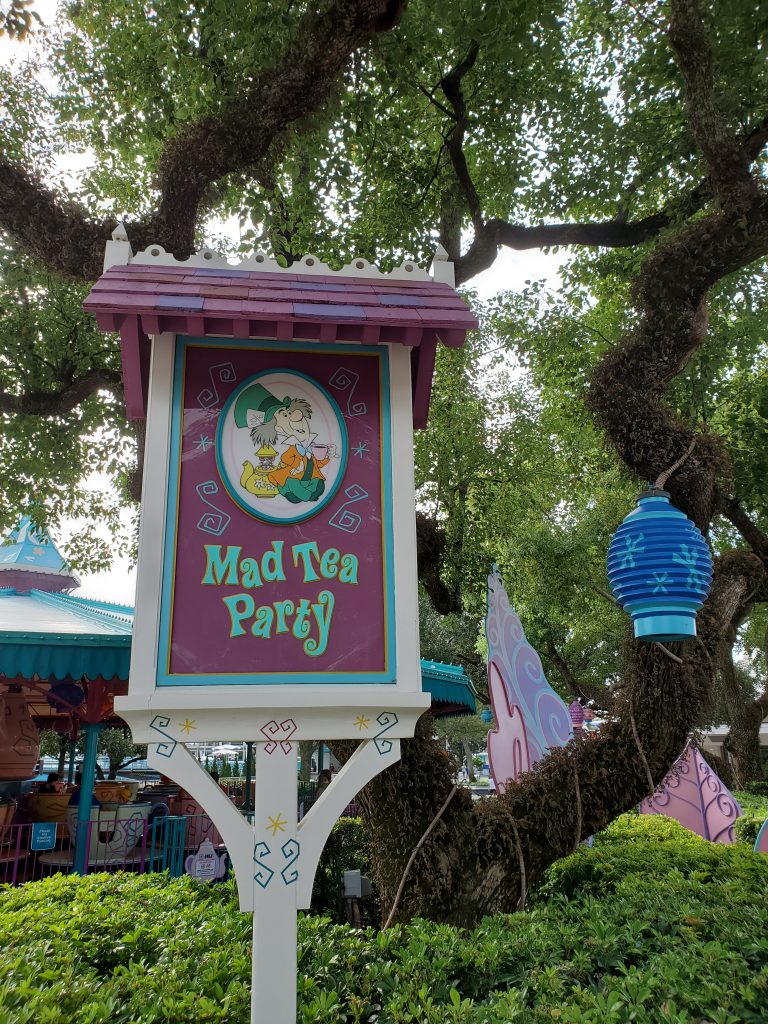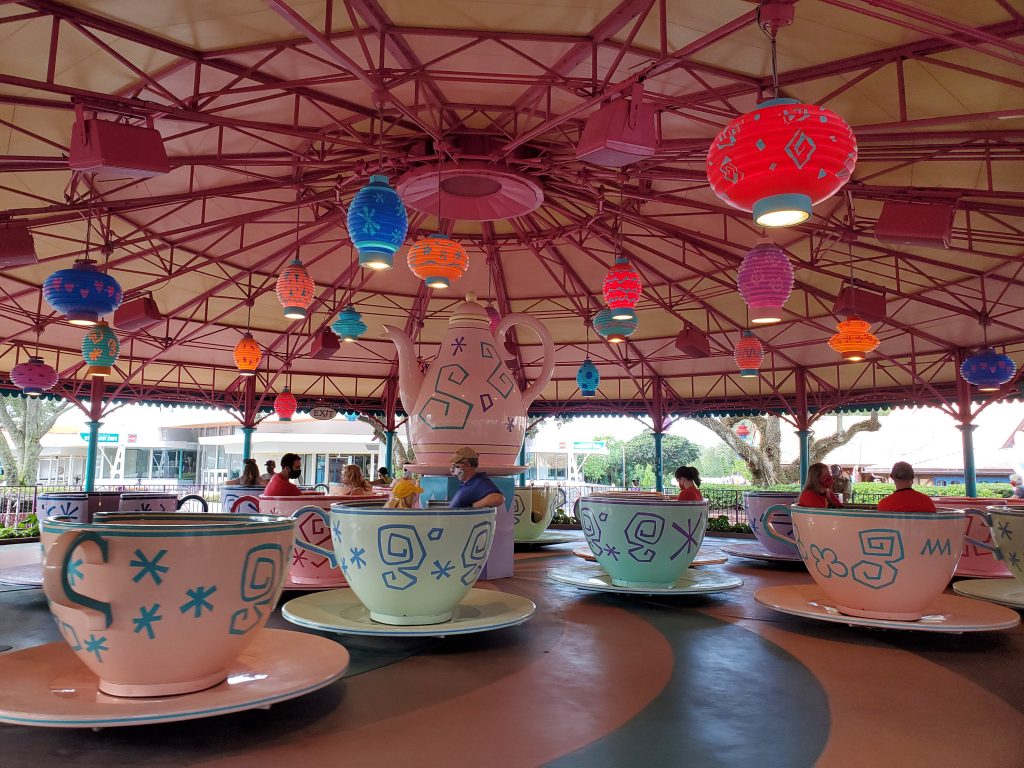 The Haunted Mansion!
Another iconic attraction at Magic Kingdom (and Disneyland for that matter) is the Haunted Mansion! It is another ride that adults and children of all ages can enjoy. You ride a "doom buggy" through the mansion filled with dancing ghosts, a silly graveyard, and much more! It is definitely an attraction I have to ride every trip!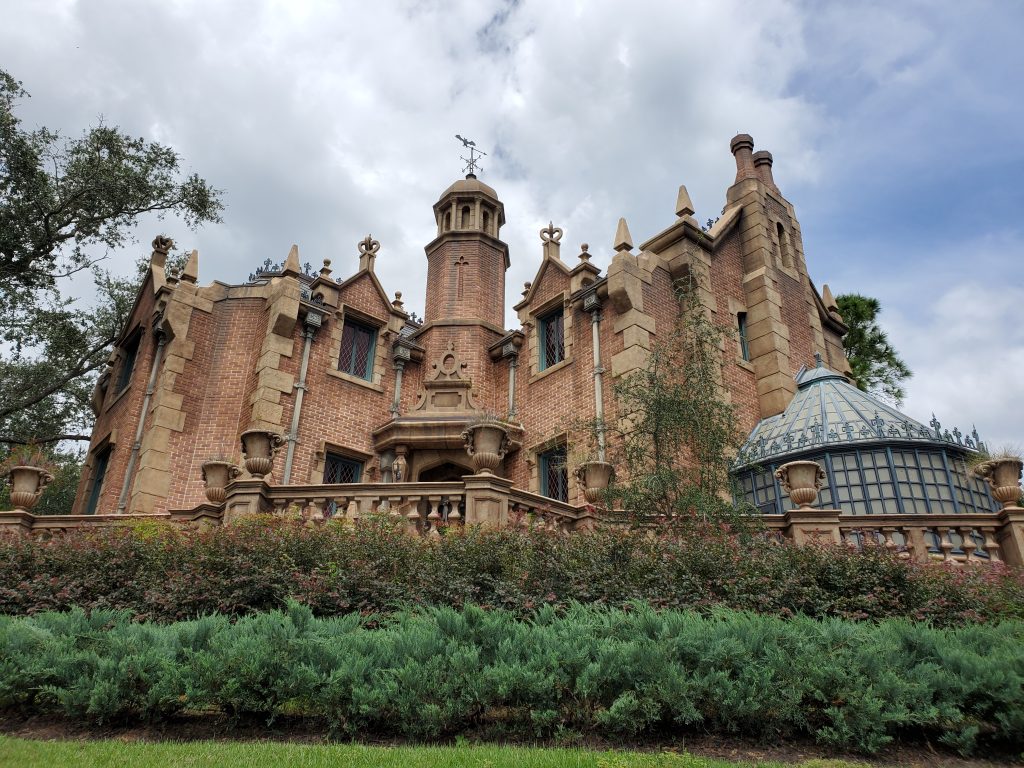 Create an Amazon Wedding Registry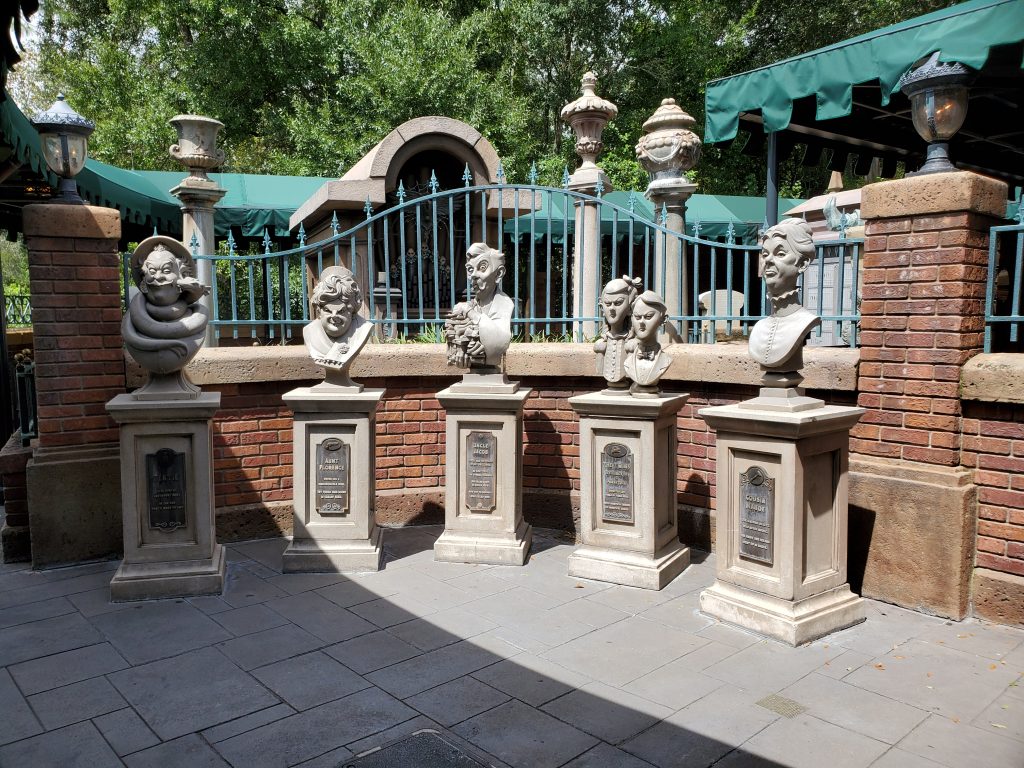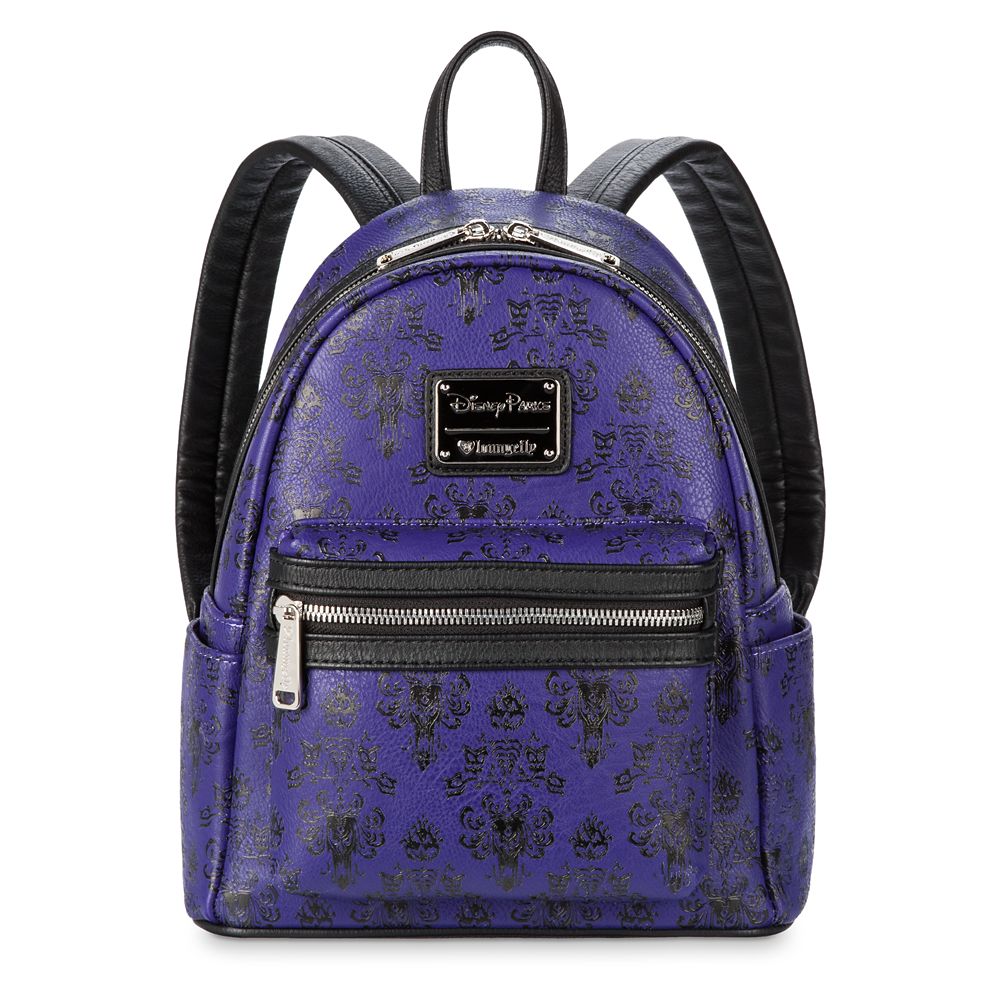 shopDisney.com Special Offers
Splash Mountain
Splash Mountain is another favorite at Disney World, but it will be getting a facelift sometime in the future to be the home of Princess Tiana and her friends from Princess and the Frog.
The current attraction is a song-filled journey through the woods with Brer Fox and Brer Bear that ends with a watery plunge down the mountain!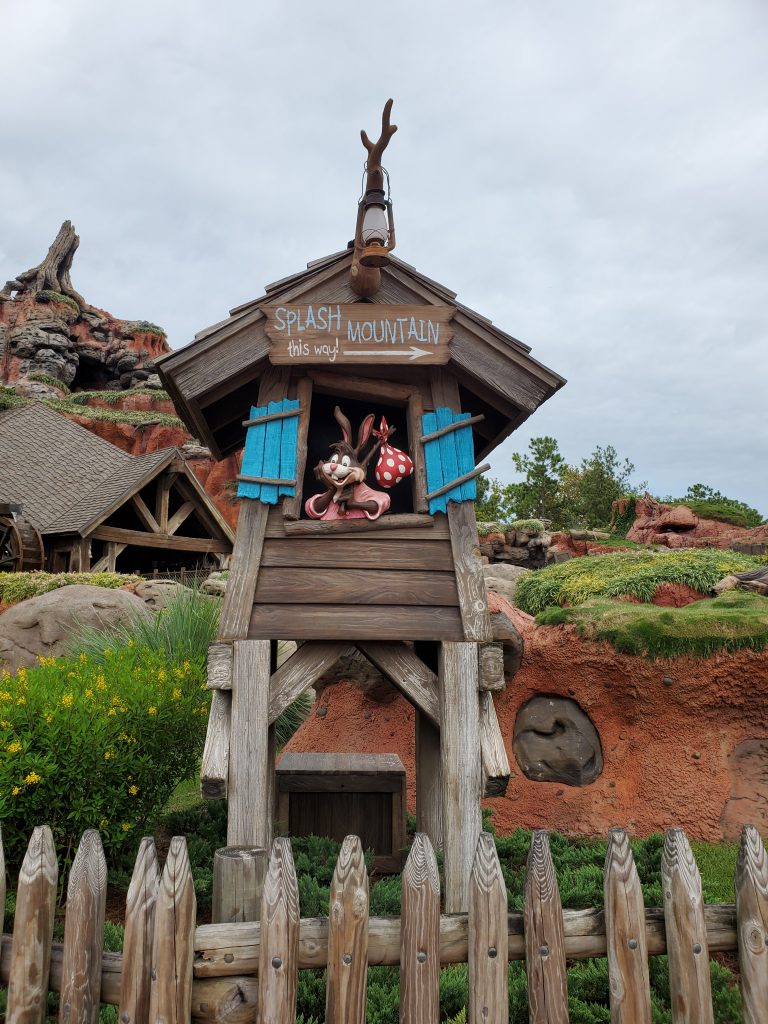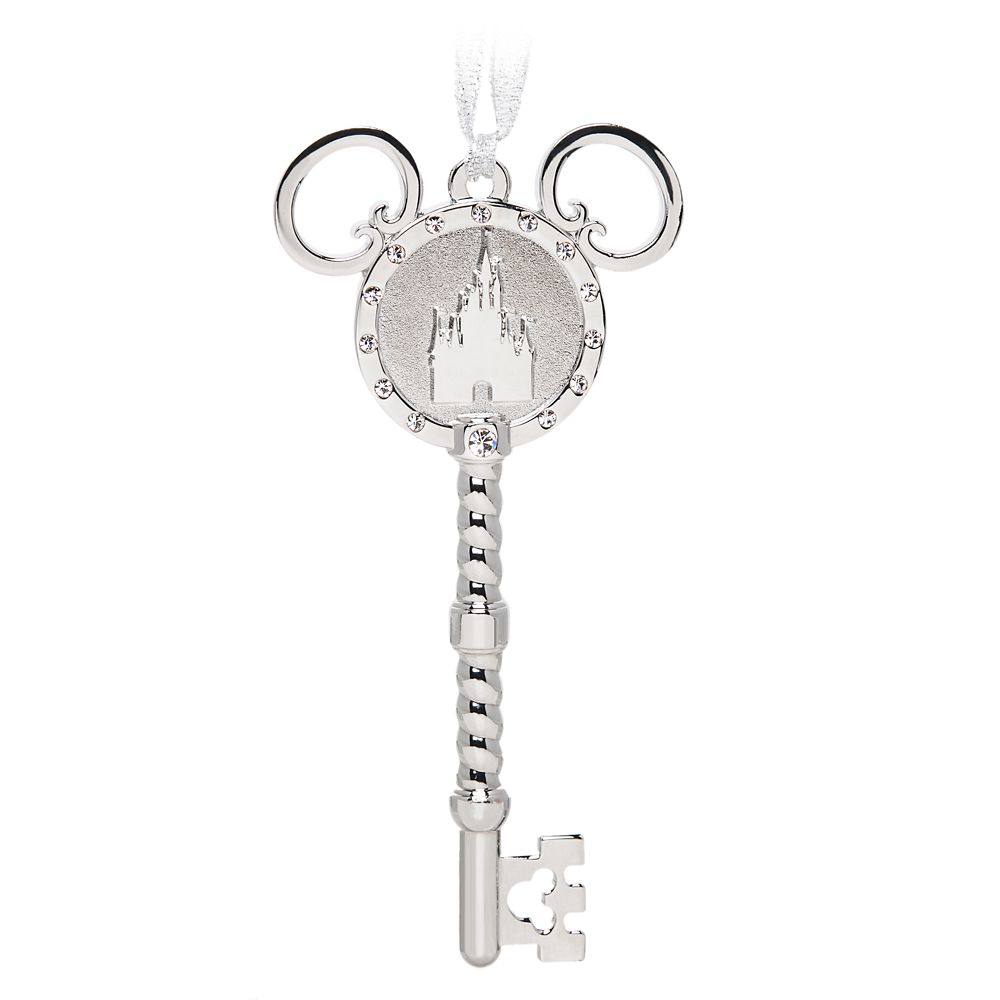 Storybook Circus
One of my personal favorites at Disney World is Storybook Circus. Storybook Circus is the area where you can find Dumbo everyday and the Seven Dwarfs during Mickey's Very Merry Christmas Party and Mickey's Not So Scary Halloween Party.
It is also the area where you can find my favorite gift and snack shop–Big Top Souvenirs. They have the typically Disney World Souvenirs you will find in most of the other gift shops throughout Disney World, but it has the added fun of having all of the adorable bakery snacks that Disney is known for!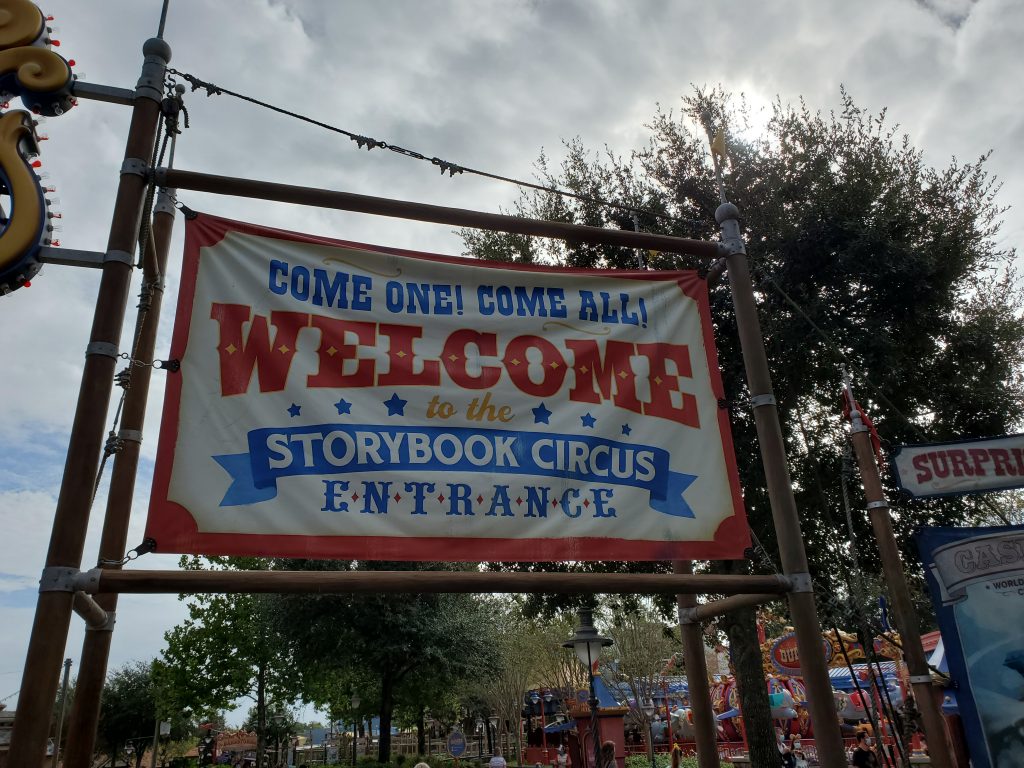 Storybook Circus also has one of the most iconic rides in Disney….DUMBO!! This is a family friendly ride that has been around since the early years of Disney World and a must-do for us on trips!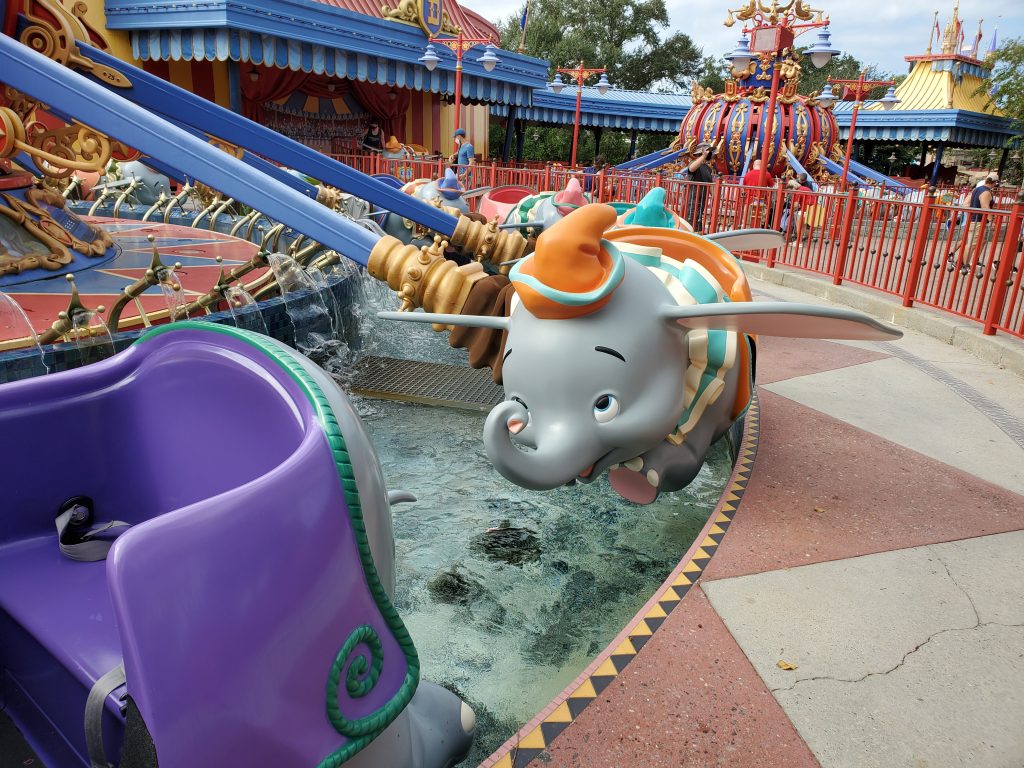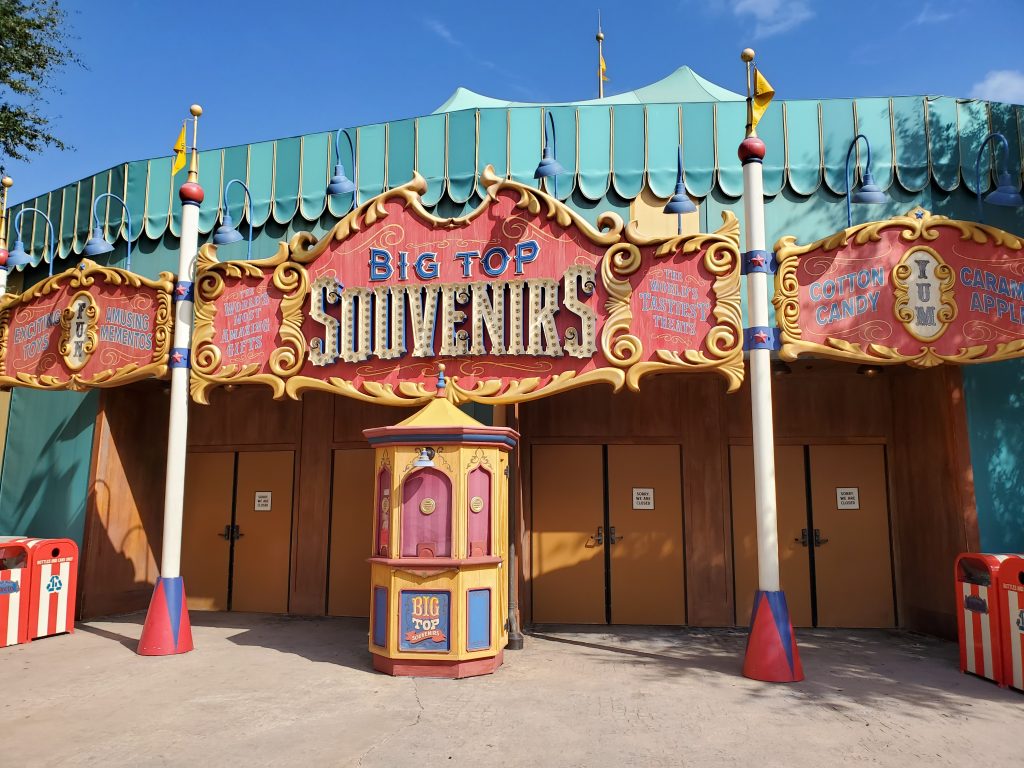 Bathrooms…Yes…Bathrooms!
The bathrooms are even themed! One of the most beautiful sections of Magic Kingdom is the Tangled area and the Tangled area is only a bathroom! The details they put into this area are amazing, especially considering they are just bathrooms!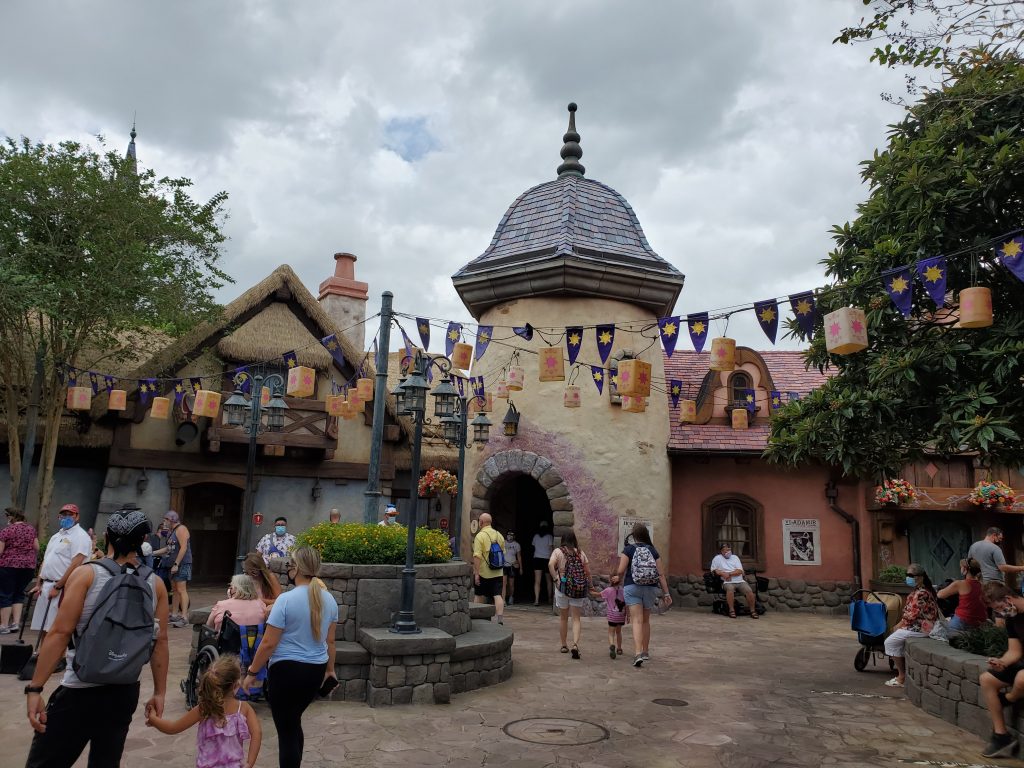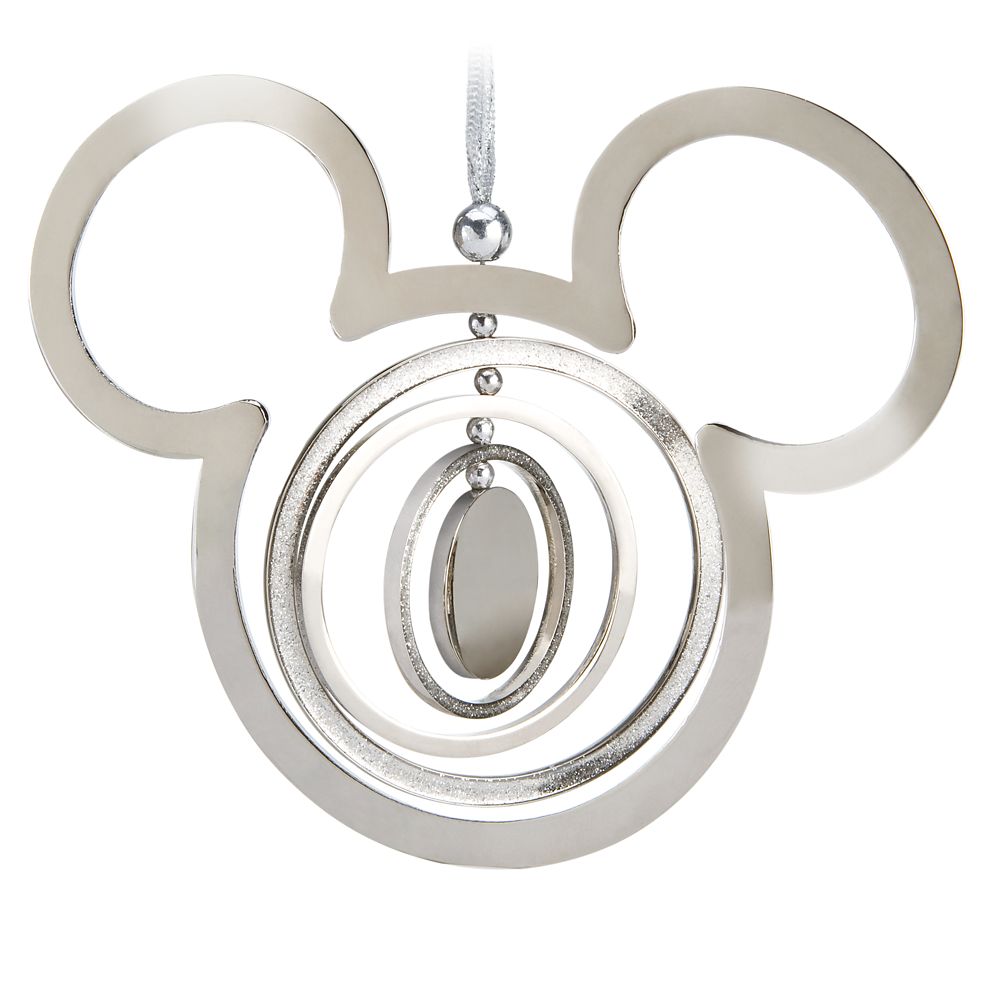 And…of course…Magic Shots!
Magic Shots are just one of the perks of Disney's Memory Maker! Memory Maker is the added photo package that you get purchase when visiting the Disney World Parks. It is good for the length of your stay ($200 on site, $170 pre-trip cost or it comes free with the Annual Pass). With Memory Maker, you get ride photos, any pictures taken by the photographers throughout Disney World, and the photographers can even add extras to your photographs, such as the picture below with Minnie!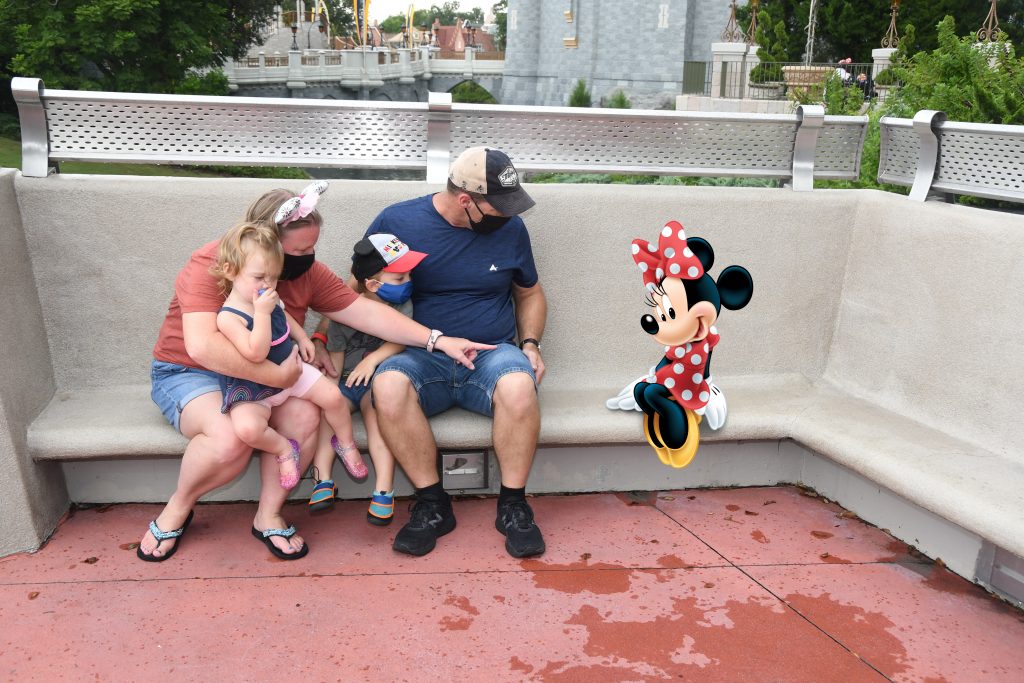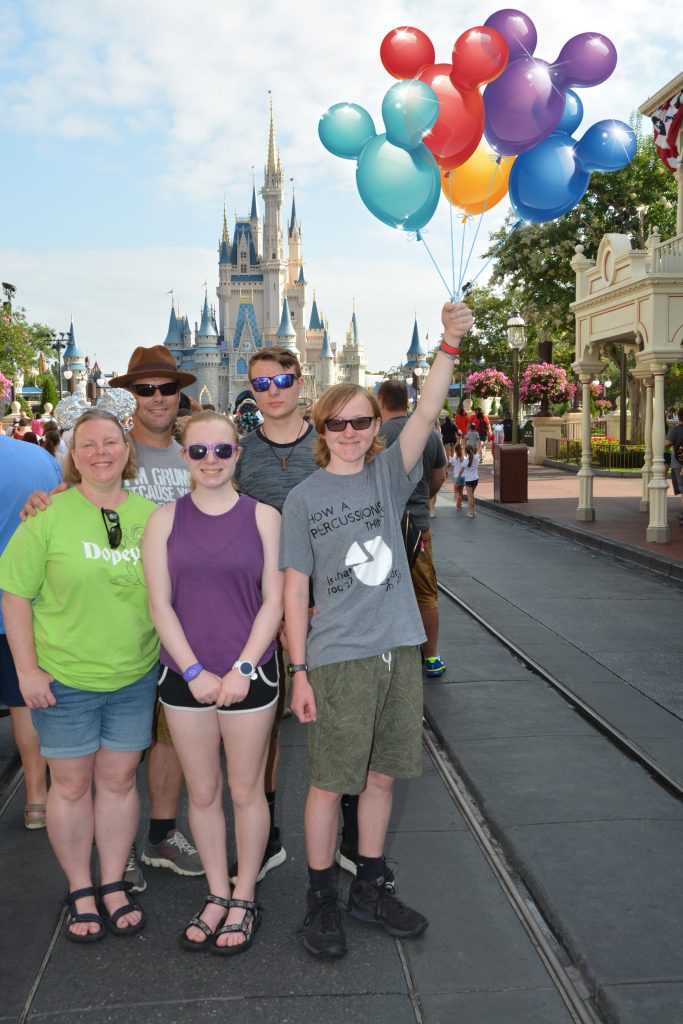 For more information about returning to Disney after COVID-19, check this out! Here is some ideas about what to pack for that next Disney trip!
When you decide it is your time to visit the House of Mouse check out Undercover Tourist for ticket offers and discounts! Plus, here are some additional ways to save money when you travel to Disney! (yes…saving money is possible.)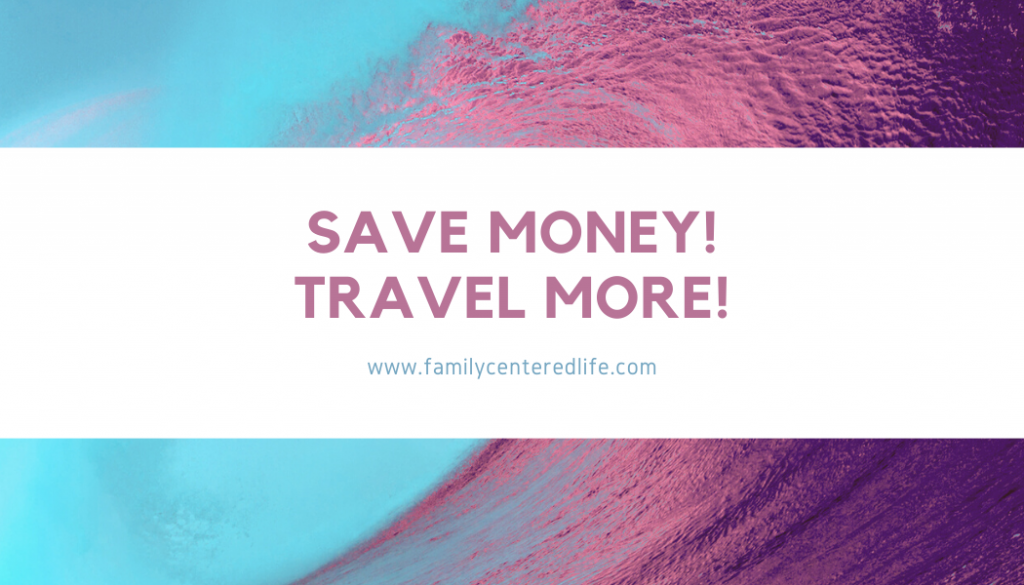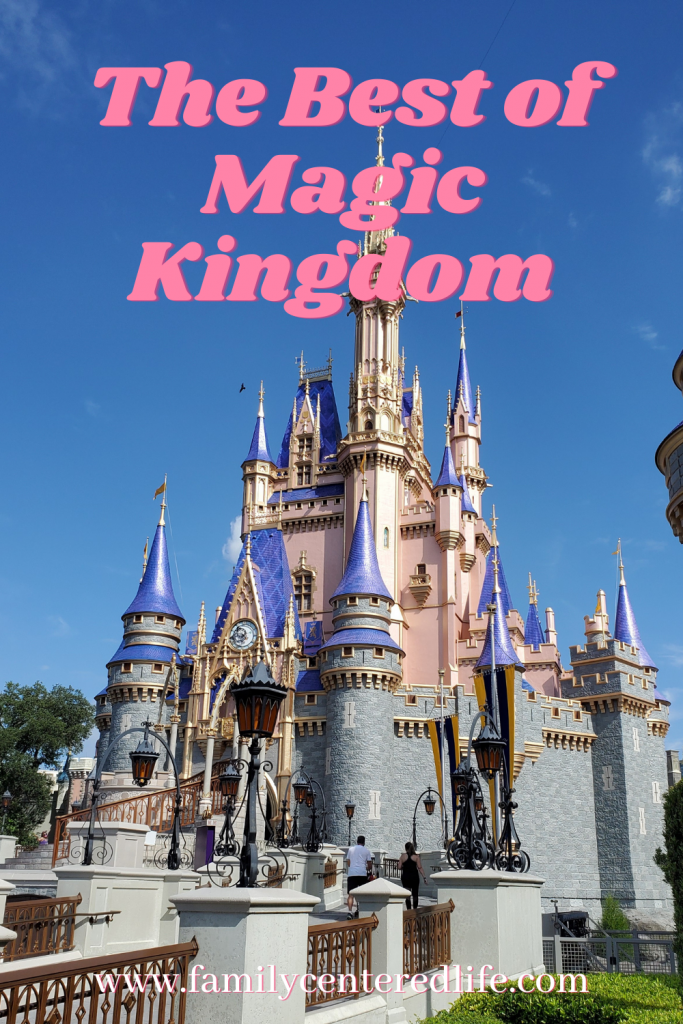 For more articles like this, check out: