My family and I love trying new restaurants any time we travel! We enjoy trying both local restaurants and chain restaurants we do not have in the area of Indiana where we live. We also enjoy trying new restaurants in our local area!
Tonight we tried Franklin Street Pizza Factory.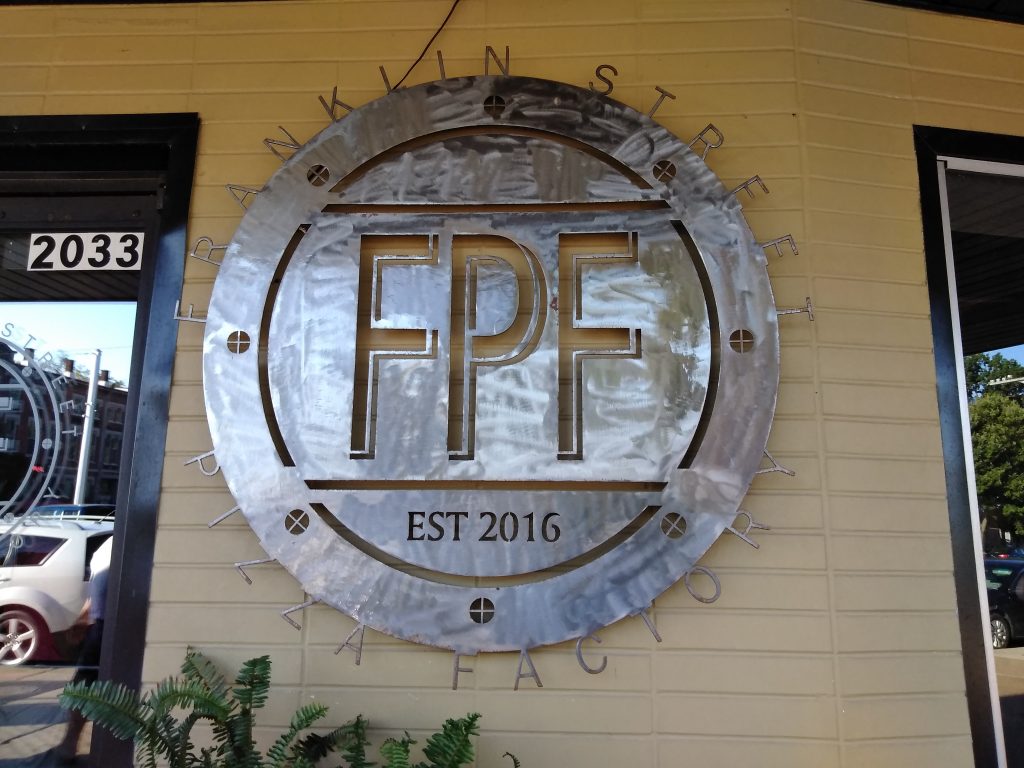 Franklin Street is in an area in our town that is a few blocks from where I grew up. It hosts one of the largest street festivals in the United States (The Westside Nut Club Fall Festival) the first full week in October. However, besides the Fall Festival, it had been a section of town that was beginning to run down.
Within the last few years, the Franklin Street Association has been working to improve that part of town with new bars, restaurants, ice cream shops, craft fairs, movie nights in the park, and many other family-friendly activities. We have been trying a few of the local activities in this area recently and we decided on pizza tonight!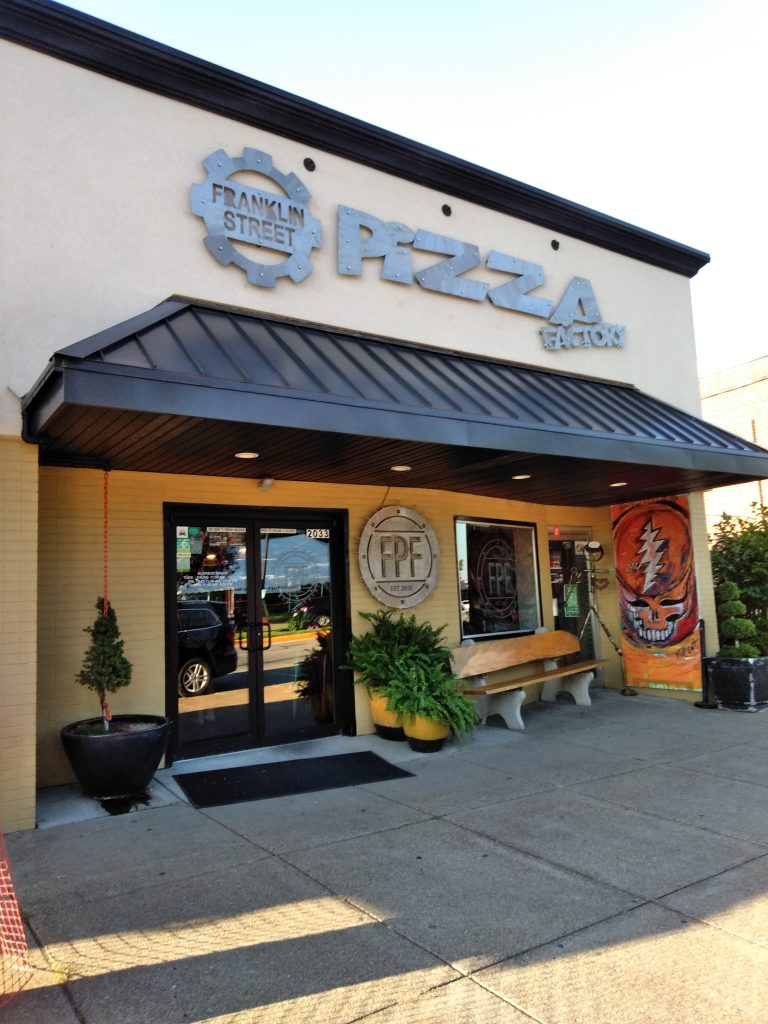 We have passed this restaurant on many occasions but had never tried it before. The food was good, the service was great, the restaurant had both indoor and outdoor seating, and it was nicely decorated.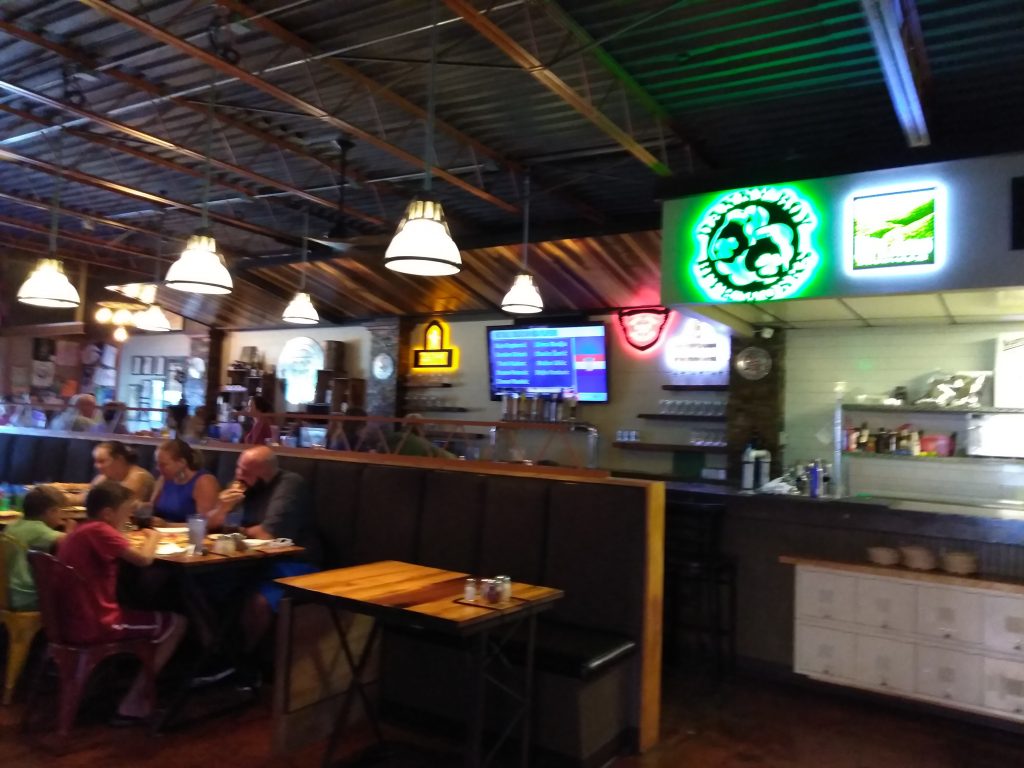 We chose to do the outdoor seating since it was a thirty-minute wait for indoor seating and no wait for the patio. I definitely believe we made the correct choice! The weather was great and the patio area was very festive!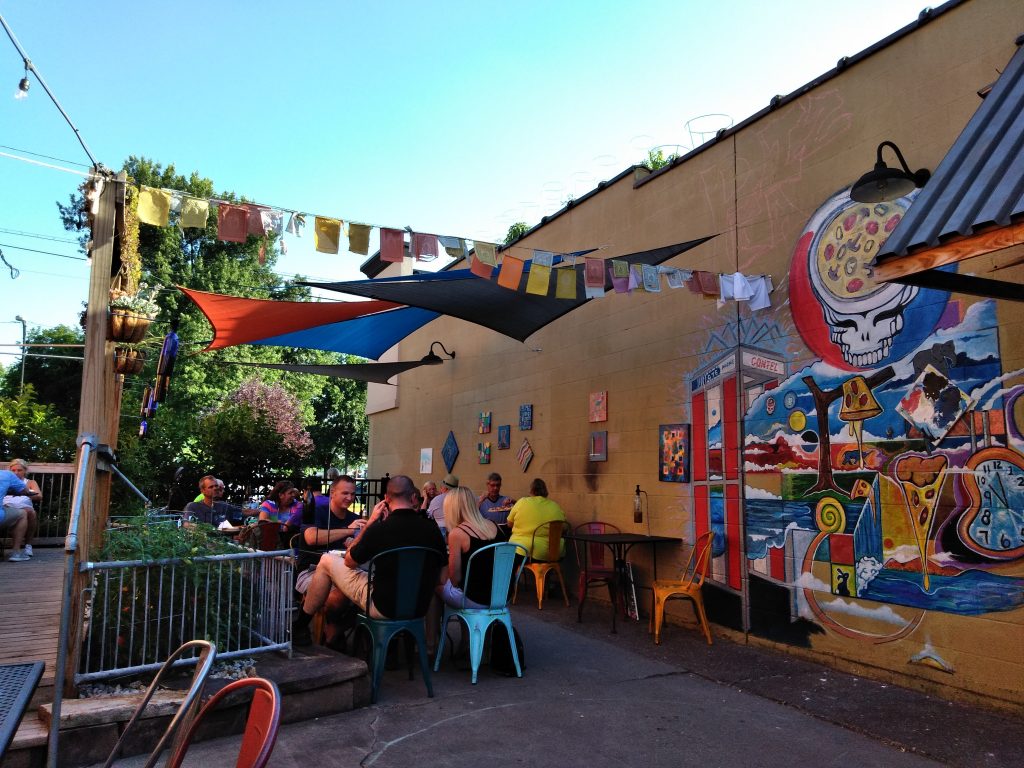 There was various art displayed by local artists both inside and outside the restaurant and many of the artworks were for sale. If you look closely in the picture above you can see a telephone booth painted on the wall that looks like it was taken right out of Bill and Ted's Excellent Adventure!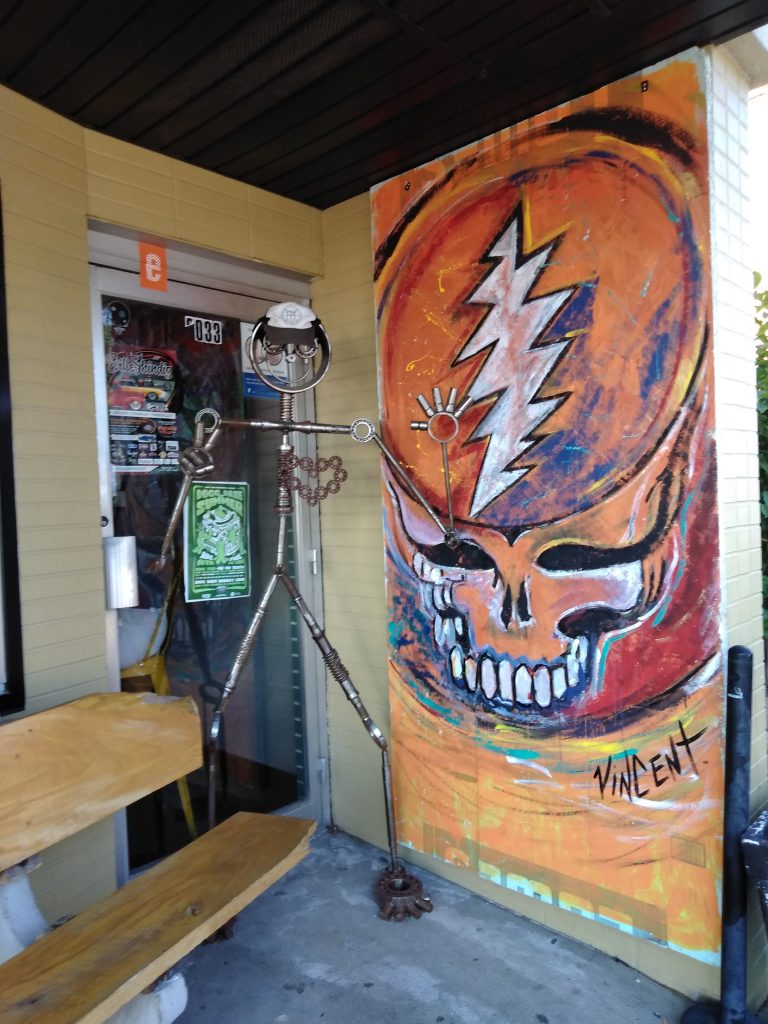 They even had a stage area for live performances. However, there were no performances while we were there due to it being fairly early on a Saturday evening.
As far as food….we decided to go simple…just pizza and cheesy bread tonight!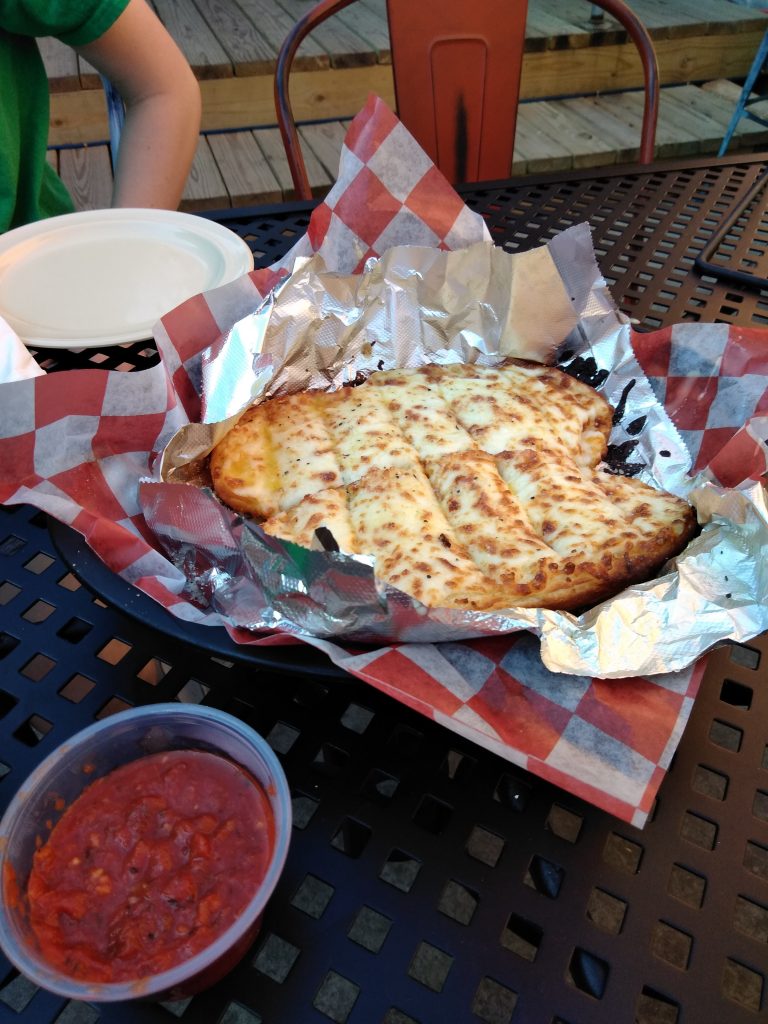 The price was decent with the cost of pizza, cheesy bread, drinks, and tip for three people being right at $30!
Save up to $58 on Discovery Cove – Day Resort Package! This ticket also includes 14-day unlimited admission to SeaWorld Orlando and Aquatica.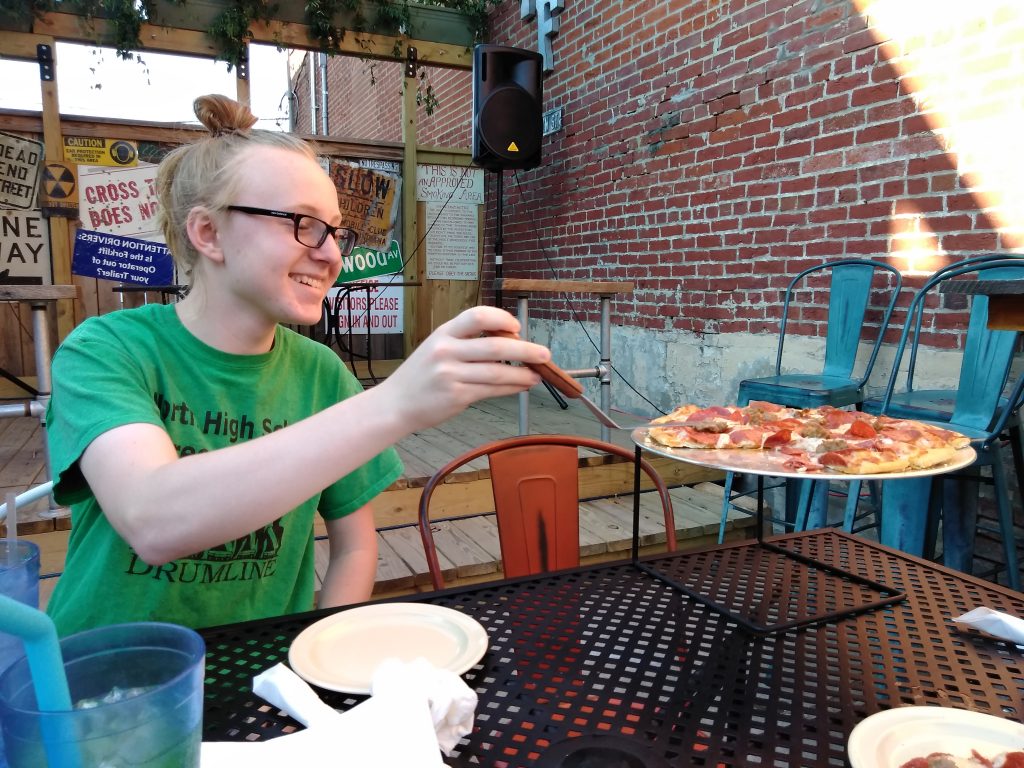 Overall, our dinner at Franklin Street Pizza Factory was a great experience and we look forward to going back again! We were even discussing what we wanted to try next time before we left!
---
Check out our thoughts on other restaurants here!
---
Check out more great restaurants here!