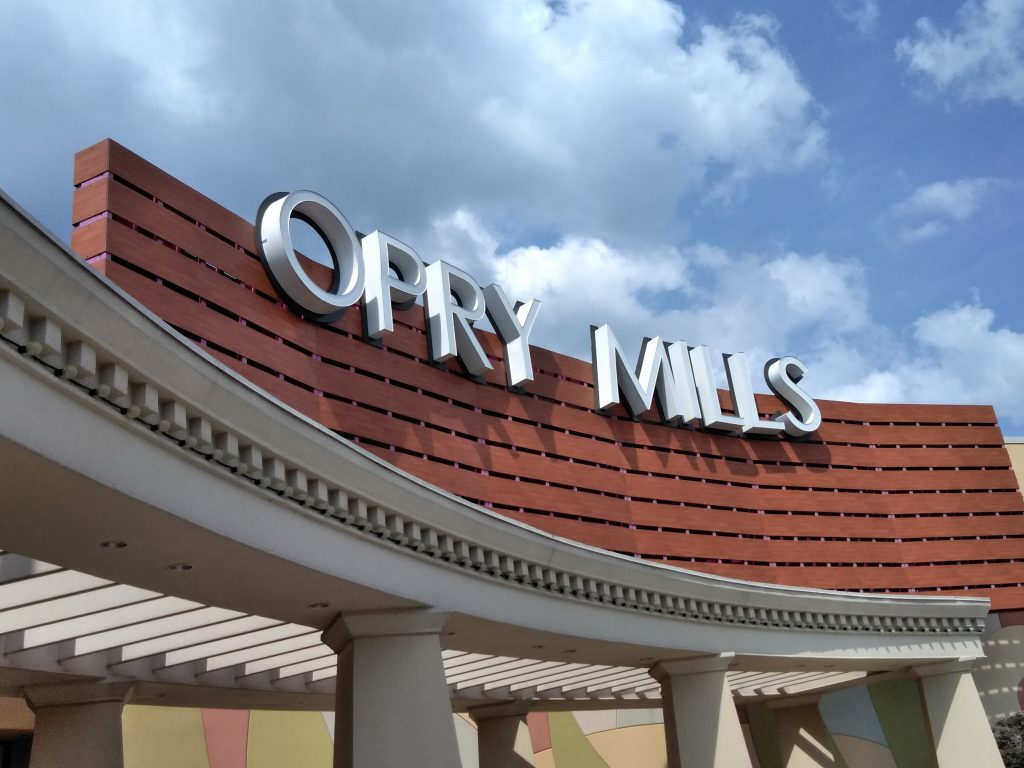 When I and my family travel we always enjoy seeing new things and trying new restaurants. When we did back-to-school shopping this year we drove to Nashville, Tennessee, about three hours south of where we live, to spend the day shopping and eating.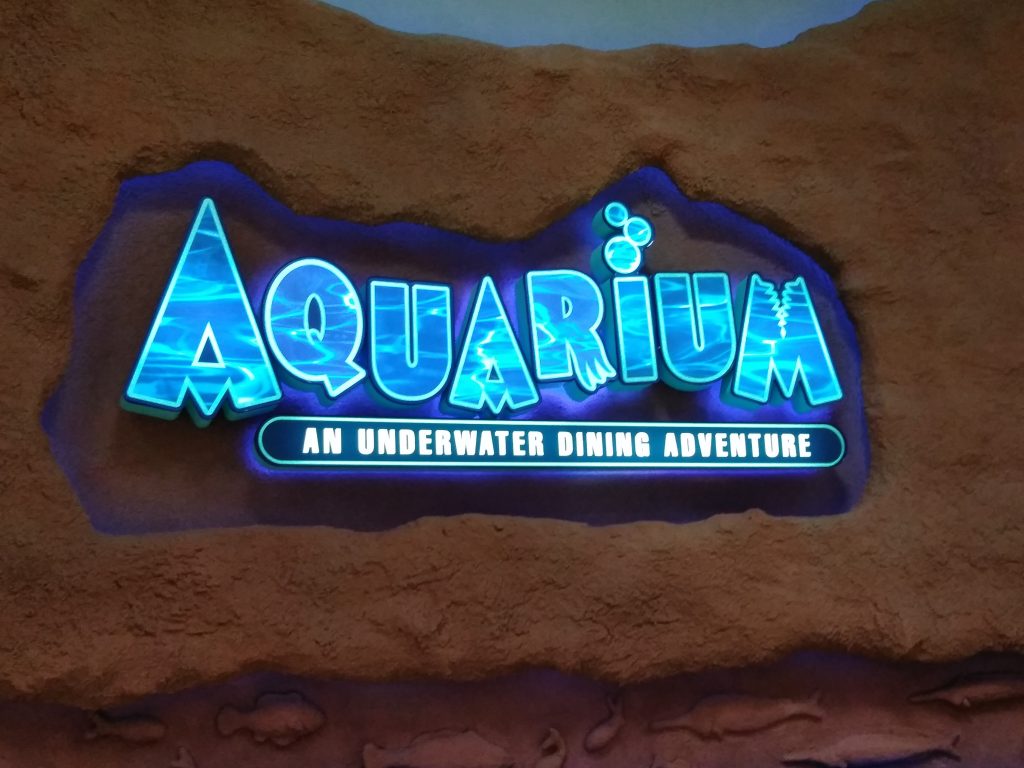 We have seen The Aquarium restaurant and looked around the restaurant on several occasions when we had been to the Opry Mills Mall in the past but had never eaten there with the boys. I had eaten there once before with my Girl Scout troop and once with just my younger daughter, but not with the boys. My husband is not a seafood fan (all allergic to shellfish) so seafood restaurants are never on his to-do list. However, since he decided to stay in Indiana when we headed to Nashville, seafood was definitely on OUR to-do list!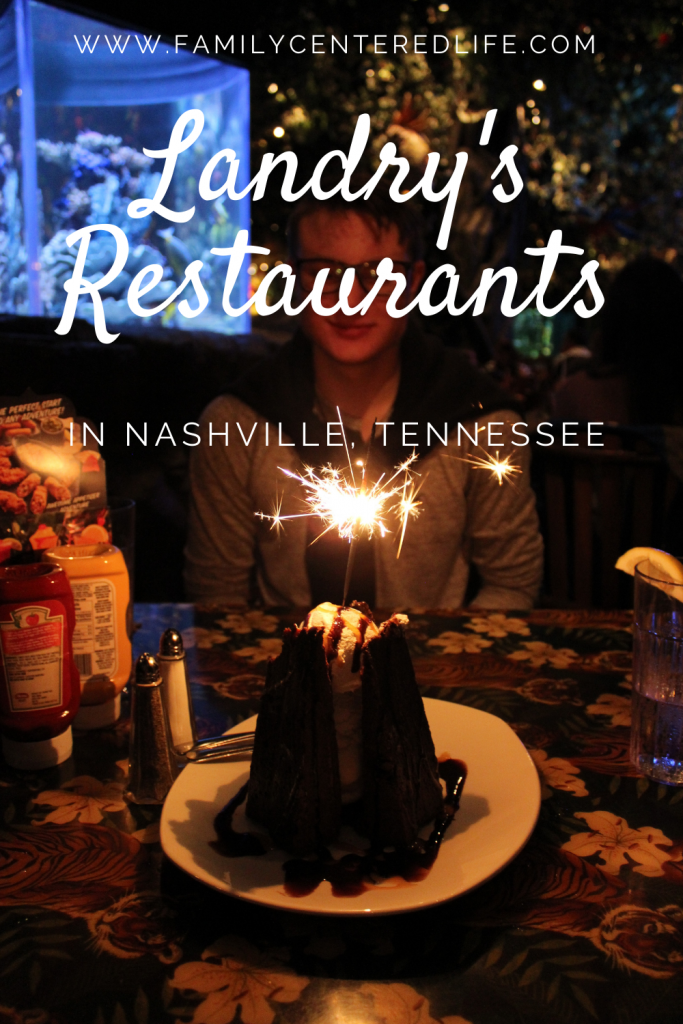 We had been to a similar restaurant at EPCOT in Disney World (Coral Reef), but that had been years ago. It was just me and the two teen boys at home this trip. The older of the two was very excited to try all of the various food options since he will try and do just about anything! My younger son was a willing participant, but less excited about seafood for dinner.
After an afternoon of shopping and walking the mall, we headed to the Aquarium Restaurant for supper. It is beautifully decorated and has an amazing atmosphere.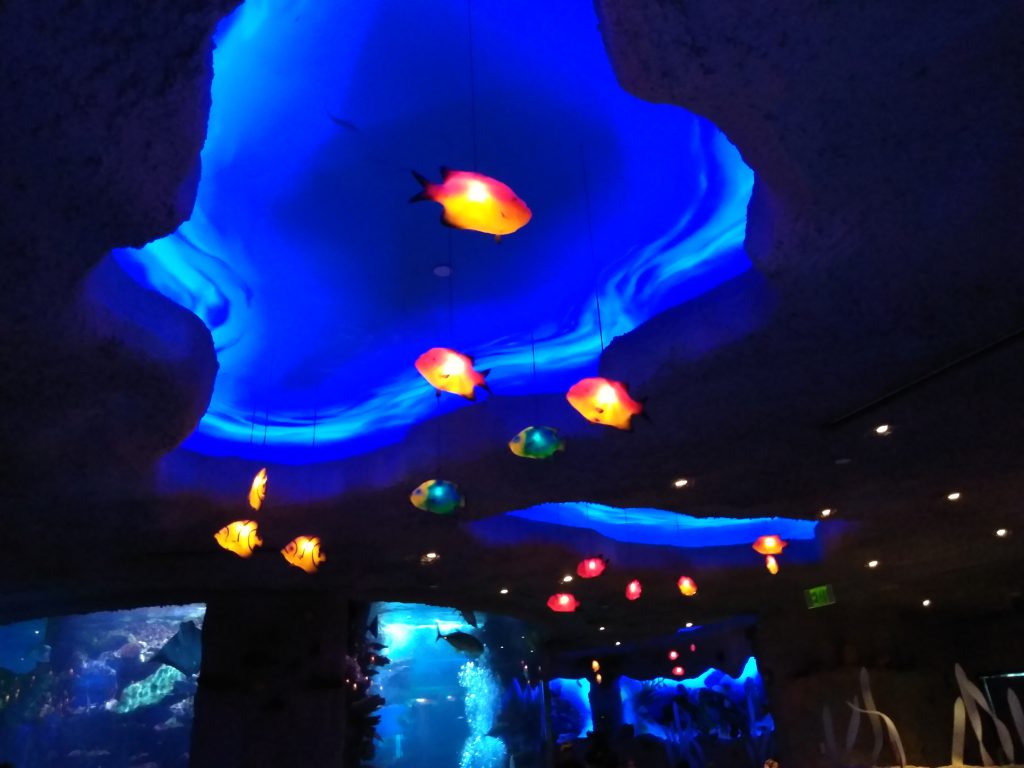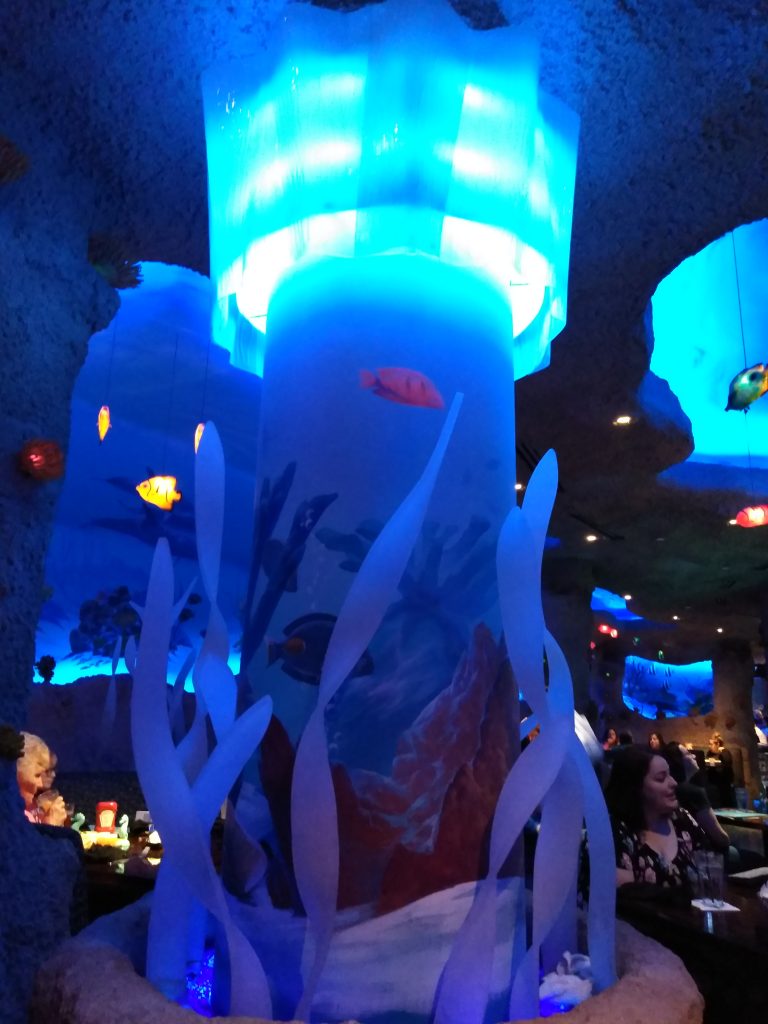 The waitstaff was friendly and we were able to be seated immediately since we had a Landry's Select Club card. (On a side note, I love this card! We get immediate seating at any Landry's restaurant, earn points towards gift cards, and I always get a free $25 gift card near my birthday.)
It's a good family-friendly restaurant. Customers ranged from those dressed in business-like attire to kids in highchairs to people just walking by in the mall and deciding to stop in and eat. No dress code was required.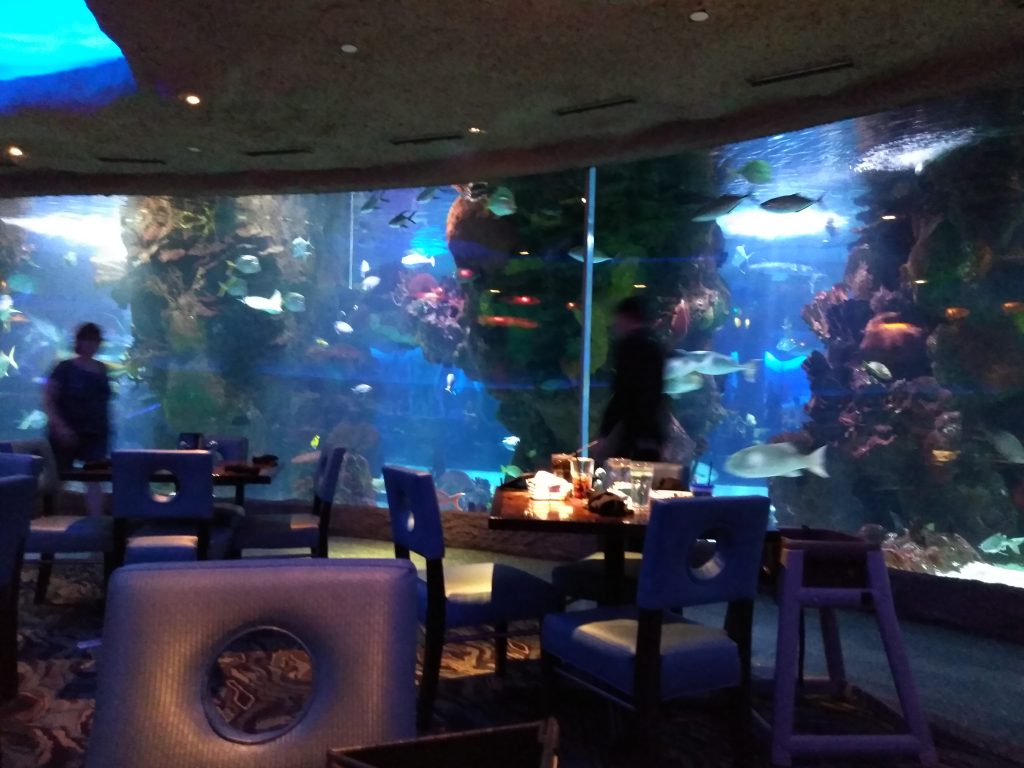 The aquarium in the middle of the restaurant could be enjoyed by all, no matter where you were seated.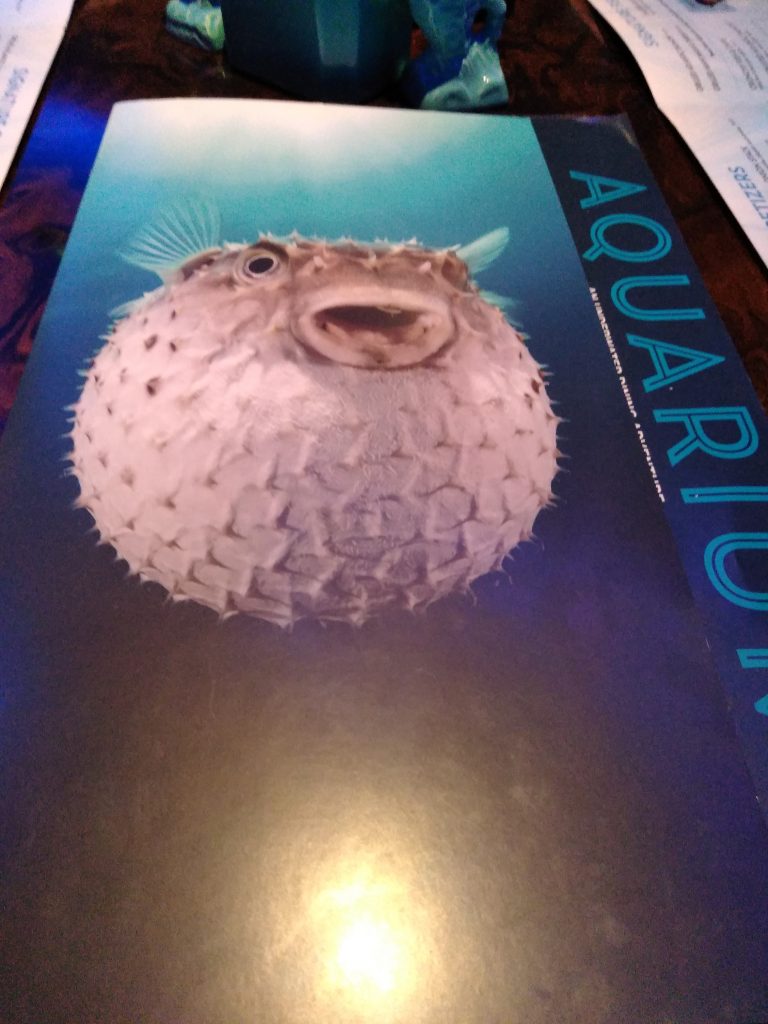 We checked out the menu and they had a wide variety of seafood options. Great for me and my older son, not so good for my younger son. My younger son was able to find something he would eat (and he even liked it).
The food was great, the service was good, and we did not have to wait very long for our food to arrive after ordering.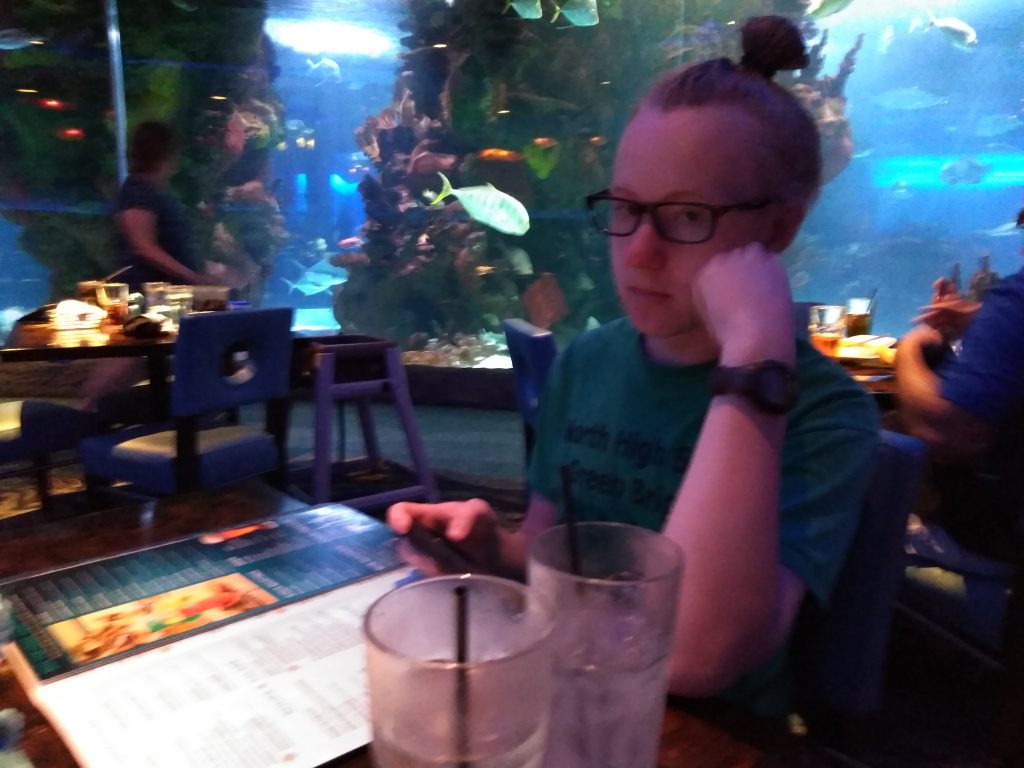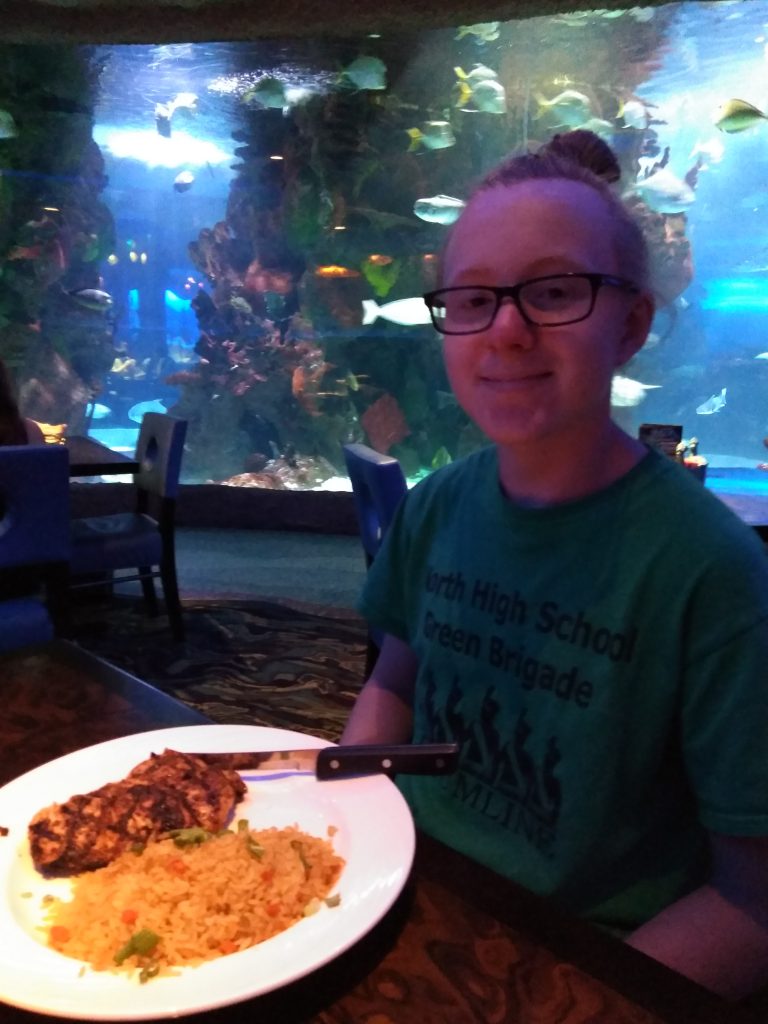 I chose my favorite go-to fish, mahi-mahi.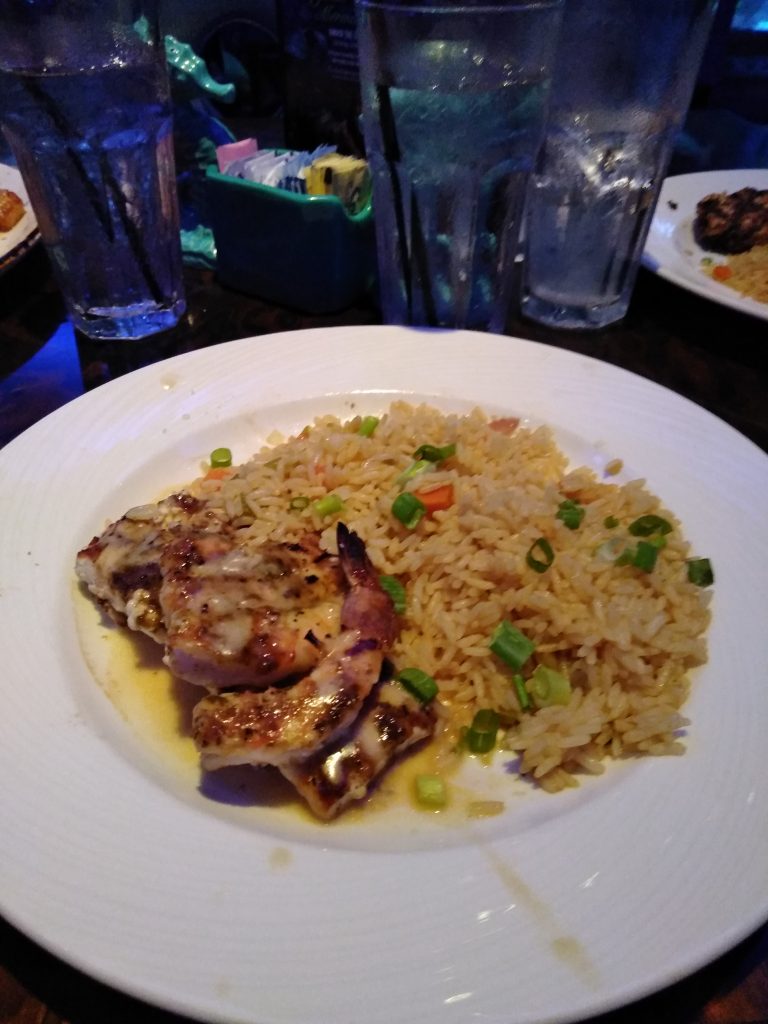 My older son got a variety of platter so he could try a little bit of everything.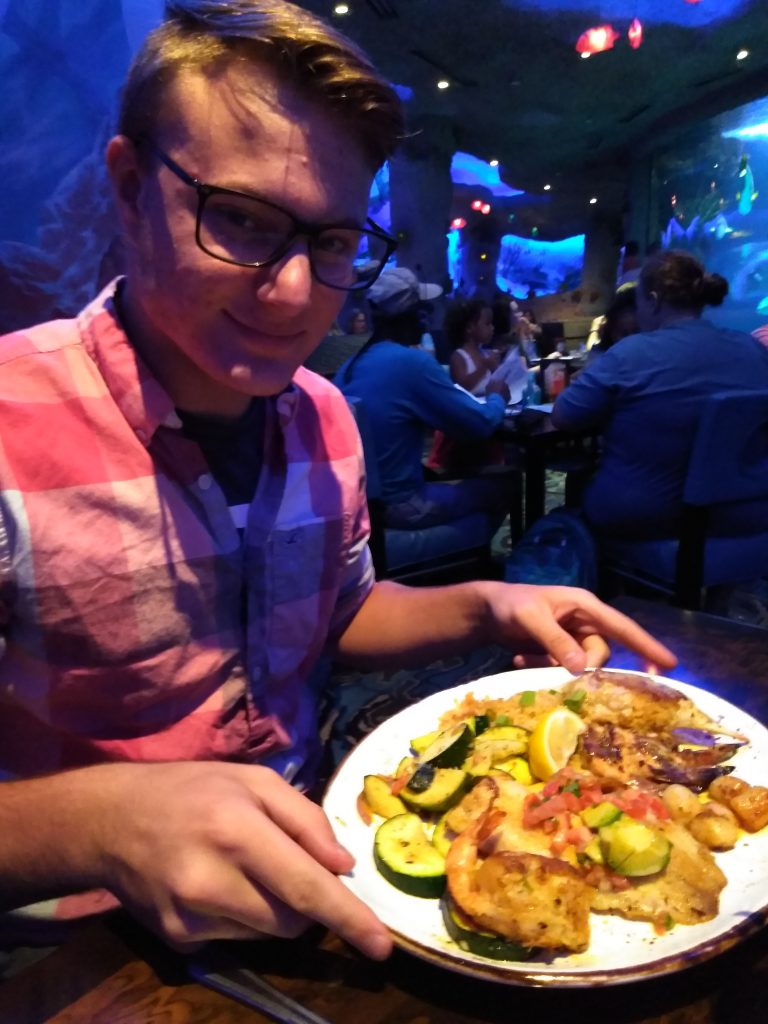 We decided to look at the dessert options at the Aquarium, but nothing beats our go-to-favorite…a Volcano at Rainforest Café! So, off to Rainforest Café, also in Opry Mills, we went after finishing a great dinner at the Aquarium.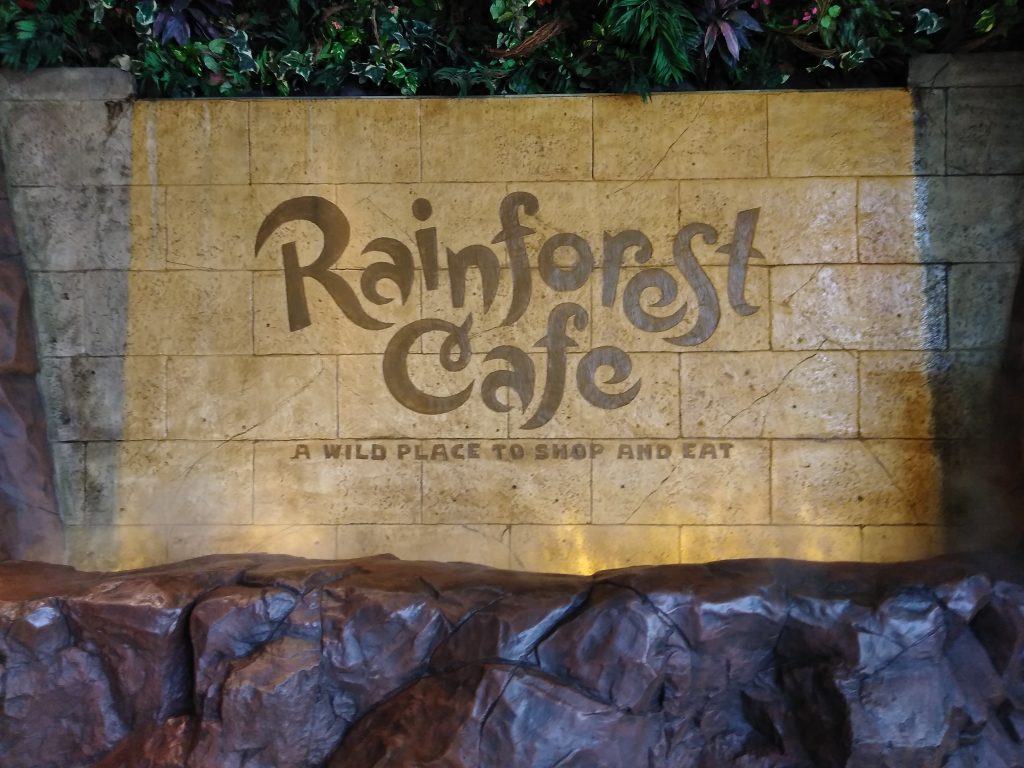 You get to walk through an aquarium tunnel to get to the seating area!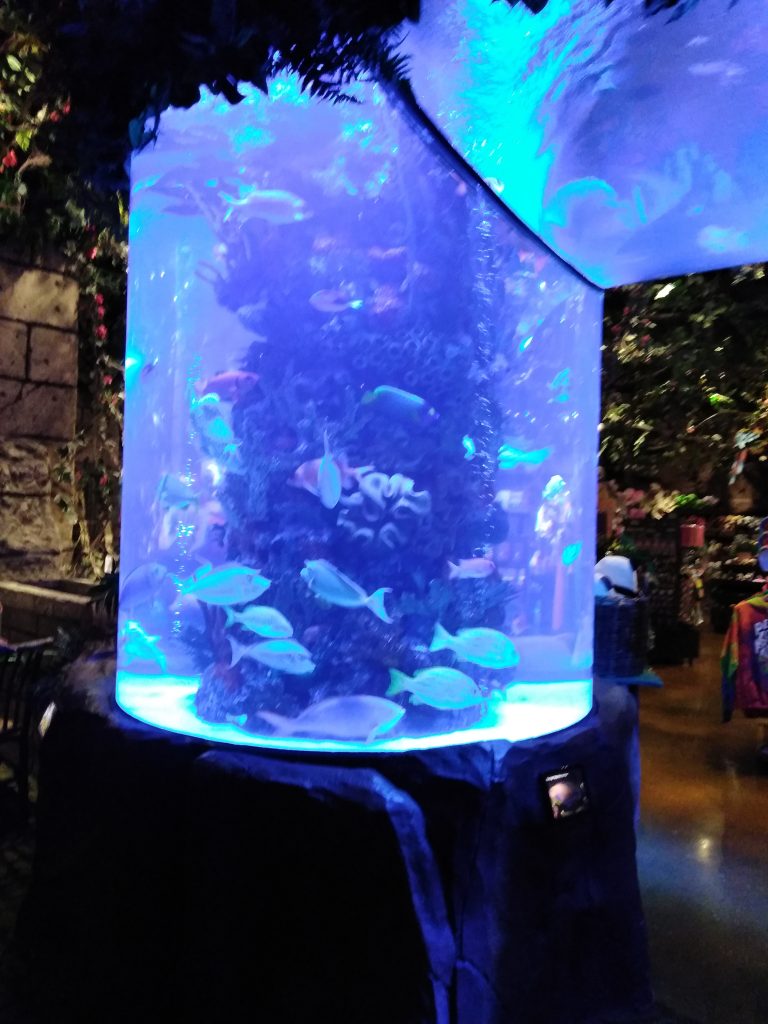 However, we came for dessert! V-O-L-C-A-N-O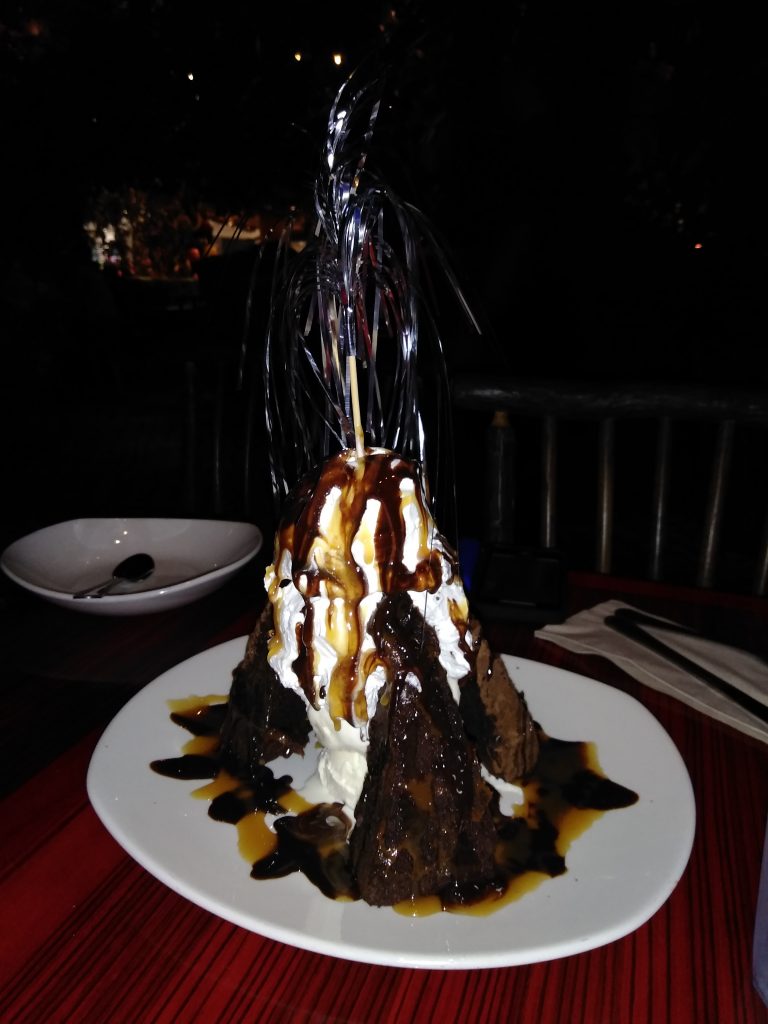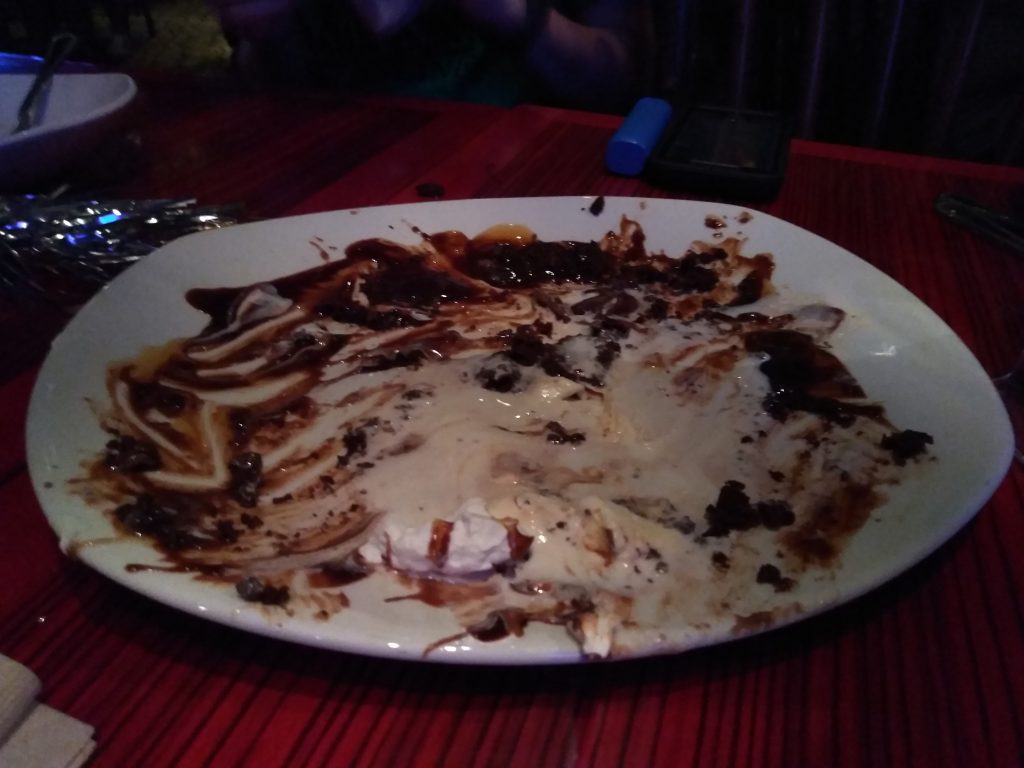 It was fun to start our dinner off under the sea and end it in the rainforest!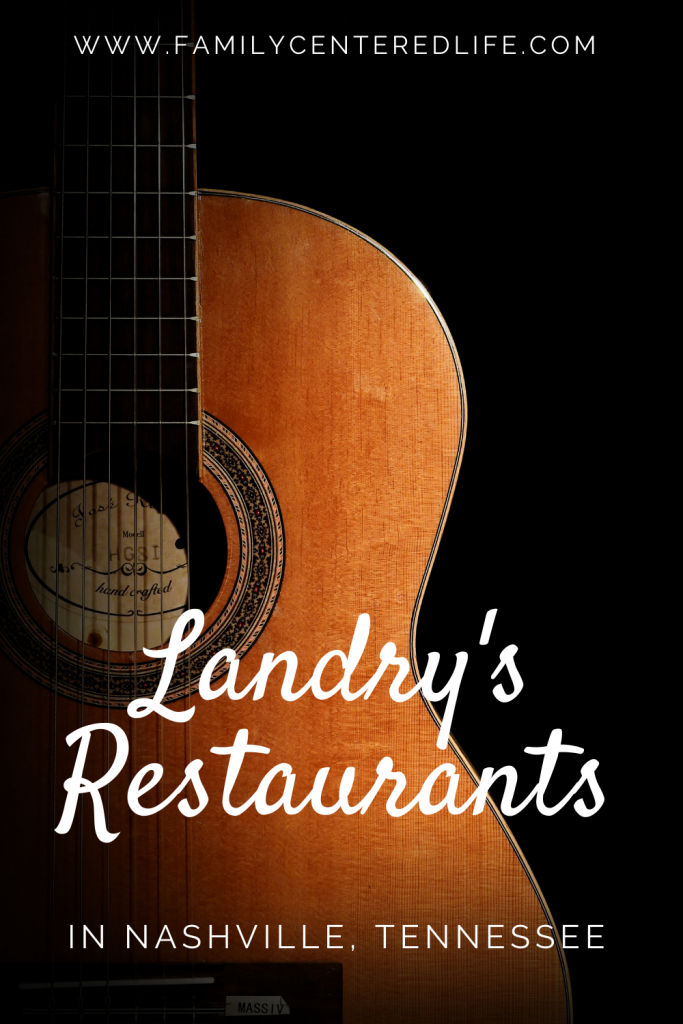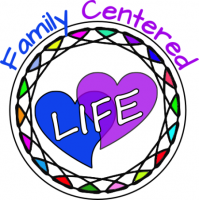 You May Also Like: