You need to find the time to Stroll the Boardwalk and Swim the Beaches in Ocean City, NJ! It's an amazing time!
I absolutely love beach vacations. My kids are water babies, and there's something so relaxing about burying your feet in the sand and listening to the waves.
One of our favorite beach vacations was in Ocean City, NJ a few years ago. I still think back to splashing in the waves, digging in the white sand, strolling along the boardwalk, and gazing at the stars from atop a beachfront ferris wheel.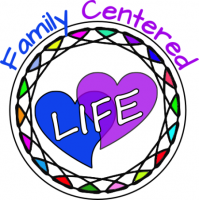 Ocean City is meant for families
Day and night, we felt safe during our stay. There are no late night partiers here, because it's a dry city. You won't find any bars on the beach. Instead, you will find a lot of families having a great time on an island that's full of old-fashioned boardwalk nostalgia.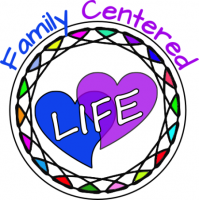 Driving over the bridge you have great view of the city
Ocean City, NJ is sandwiched in between a calm bay and the Atlantic Ocean. As we drove over the bridge, everyone in the car was brimming with excitement. It wasn't just because we'd been driving for several hours. We could see the city was a classic beachside getaway, and we couldn't wait to explore.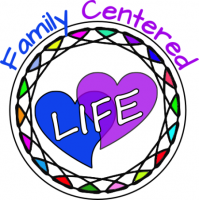 Down on the boardwalk
After unpacking and unwinding, we hustled down to the boardwalk. I was surprised to see how wide and long the wooden boardwalk was. It's stroller friendly and bike friendly. There's nothing better than breathing in the salty ocean breeze as you stroll along with your family.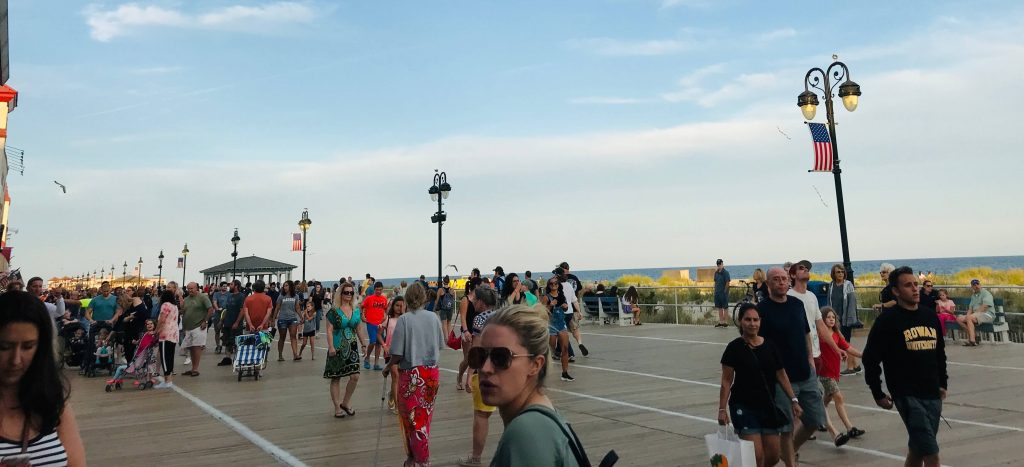 Our first stop was for frozen custard. We don't have many places that sell frozen custard near us, so it's a real treat. We chose Kohrs Bros, because we'd heard it was a popular spot. I loved the orange sherbert. I even took a photo of it, because it was just so perfect!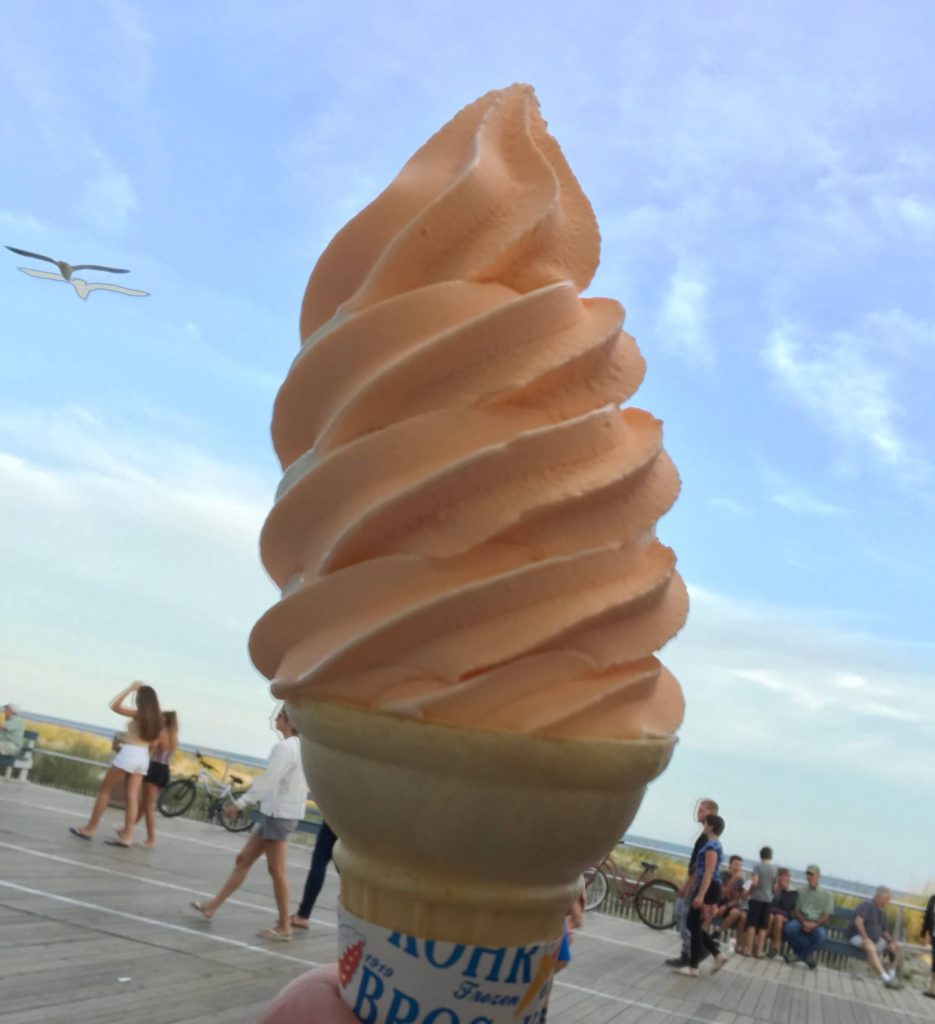 As you stroll along the boardwalk, classic beachside nostalgia is all around: T-shirt shops, mini-golf, arcades, amusement rides, along with restaurants, and, of course, the ferris wheel in the distance. We walked for several miles on the boardwalk that evening taking it all in and deciding what to do the next day, which was of course going to the beach.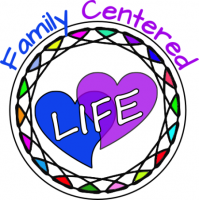 Lots of choices for beaches
There are several beaches that line the boardwalk. There's lots of space to spread out, even in the high season. Many sections of the beach have lifeguards, which was important to us. We loved that the waves were fun, but not too big to be scary. Even my youngest (2 at the time) wanted to "go in the big waves with Mommy." I spent a lot of time body surfing too.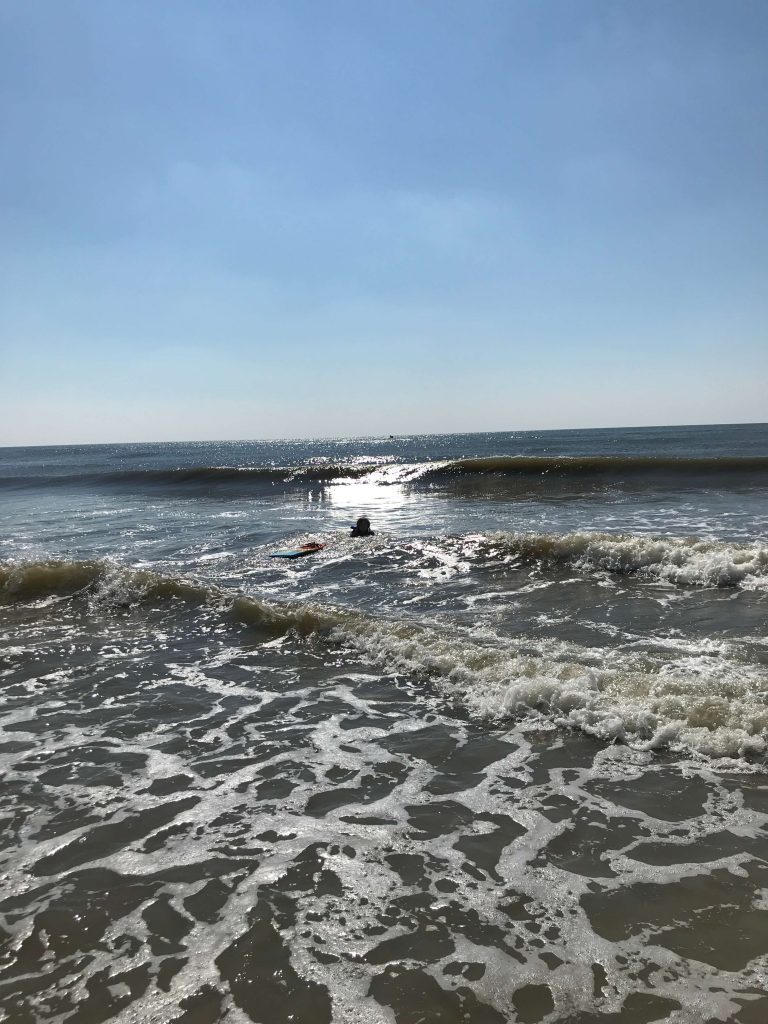 Another great thing about the beach was the soft, white sand. It does get very hot in the sun, and it's deep in places. We quickly learned not to haul our stroller down there. We bought a bike lock and secured it to the boardwalk. Anyway, the white sand was perfect for sandcastles and lounging. We were glad that our rental apartment provided beach chairs, an umbrella, and a boogie board too.
Being so close to the restaurants on the boardwalk was handy. One of us could run up and grab some cold drinks or a treat for the family. One afternoon we had fried shrimp and donuts on the beach! That's a pretty good day in my books.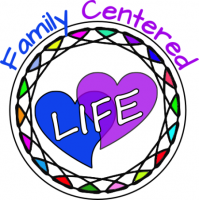 Beachside Amusements
We set aside one evening to try the rides by the beach. We chose Playland's Castaway Cove. (There's another park called Gillian's Wonderland Pier, which we didn't get to.) The rides are more fairground type. Though, there is one thrill ride called the Gale Force Roller Coaster. I couldn't go on it. I felt sick just looking at it. You might have guessed that I'm not one for rides.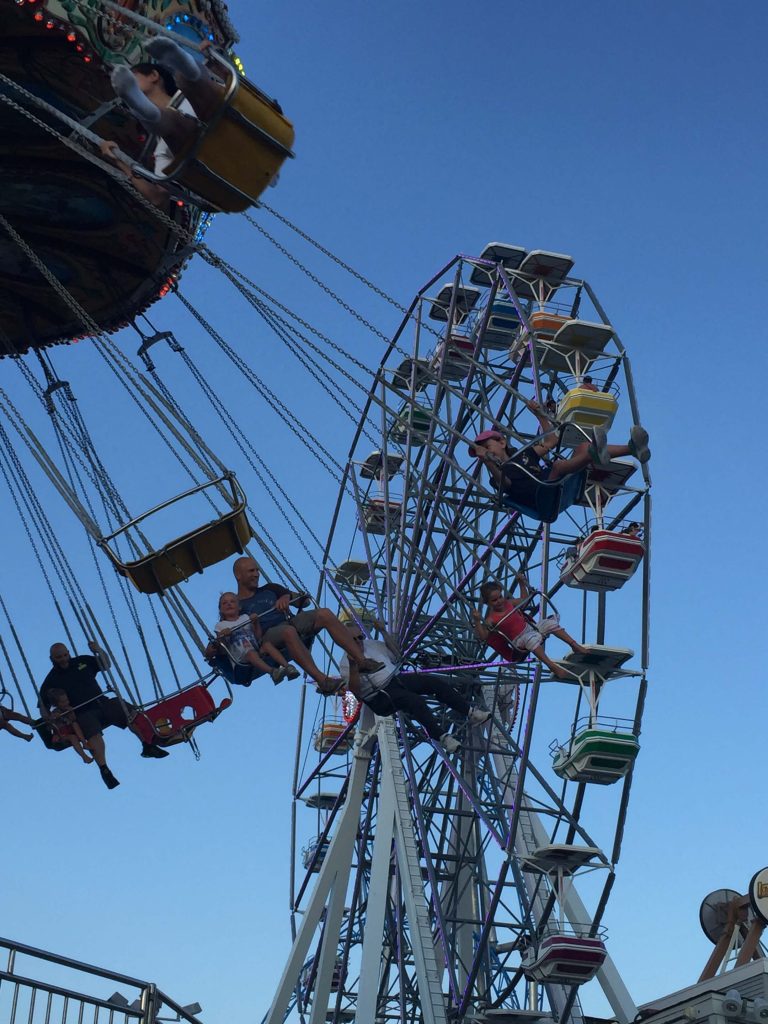 My oldest daughter loves theme park rides, and she's tall so she can get on a lot of the scarier rides without an adult, thankfully. However, I was brave enough to go on the log ride, swings, and a few others with her. I only freaked out a bit on the ferris wheel, but the view was worth it.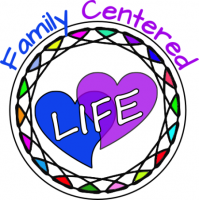 Up close with wildlife from local ecosystem
About a 30 drive south from Ocean City is Stone Harbour. There's a small but lovely Wetlands Institute there. The center had touch tanks and educational displays about the marine and birdlife in the area. My older daughter loves animals, so for her, it was an absolute highlight of the trip.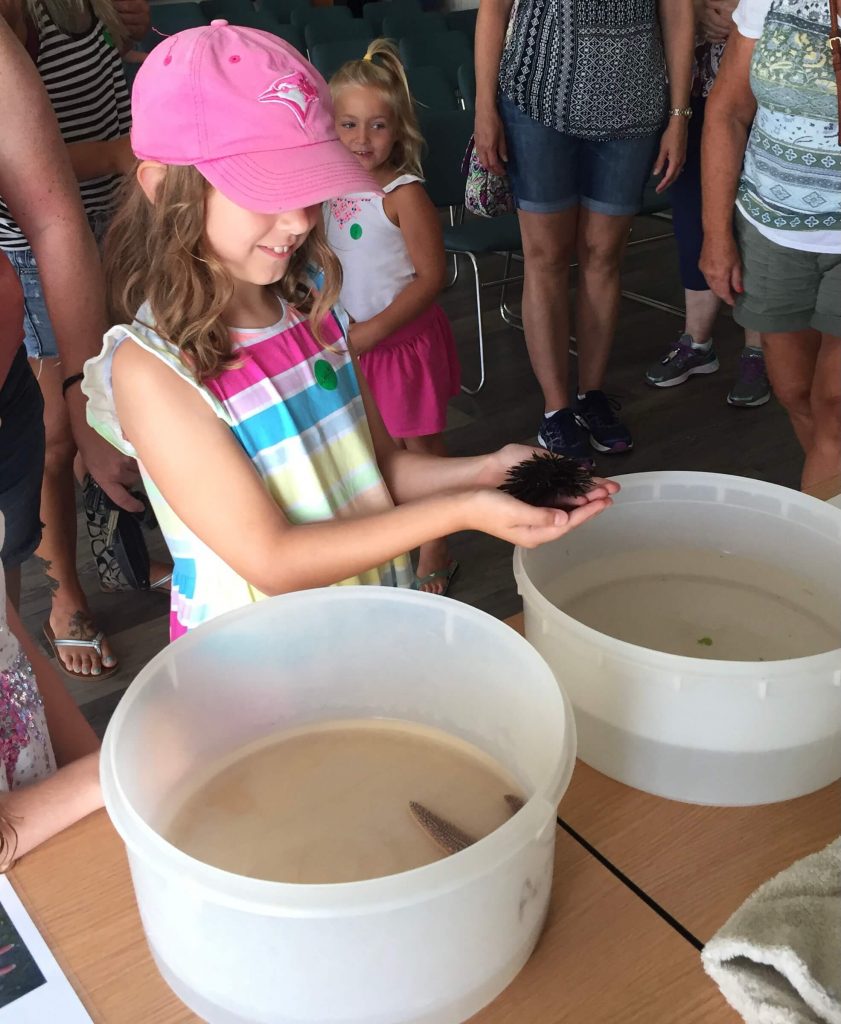 There are educational boat rides with Salt Marsh Safari Cruises that depart from the dock at the Institute. We didn't have time for that on our visit, but it seems like a great family activity. One of their tours is themed "Marine Biologist", which would be perfect for my daughter.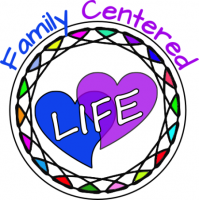 Shopping the downtown district
Ocean City isn't all about the boardwalk. There's a charming downtown, and I thoroughly enjoyed some Mom time to shop in the many stores. Having grown up in a small town, I love places that have an old main street feel. There were lots of cute gift shops, beachwear stores, and restaurants along the street, and of course, I bought more donuts!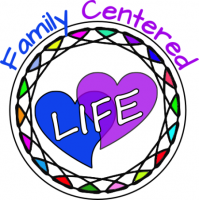 Many more activities to choose from
Being on vacation for a week, we couldn't take in all that Ocean City has to offer. Some of the other family activities that looked like fun were: a smaller scale waterpark (I'd say not for teens, more for younger children), fishing tours, a pirate voyage, and kayaking on the still waters of the bay. There are also guided beach tours run by local volunteers. Throughout the summer, the city has many activities and concerts for families too. I hope we'll get back to Ocean City, NJ another time to enjoy the timeless beachside fun.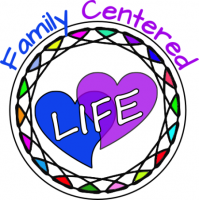 Julie Creasey is a mother of two and a freelance writer in Ottawa, Canada. Her family loves to travel in North America and hopes to visit Greece to discover their roots, as well as New Zealand and Australia to visit close family members.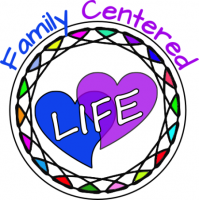 For More Great Travel Adventure Ideas, Check Out The Following!