We had been to the Clearwater Beach, Florida area several times, but decided to head into Tampa this trip to see what there was to offer!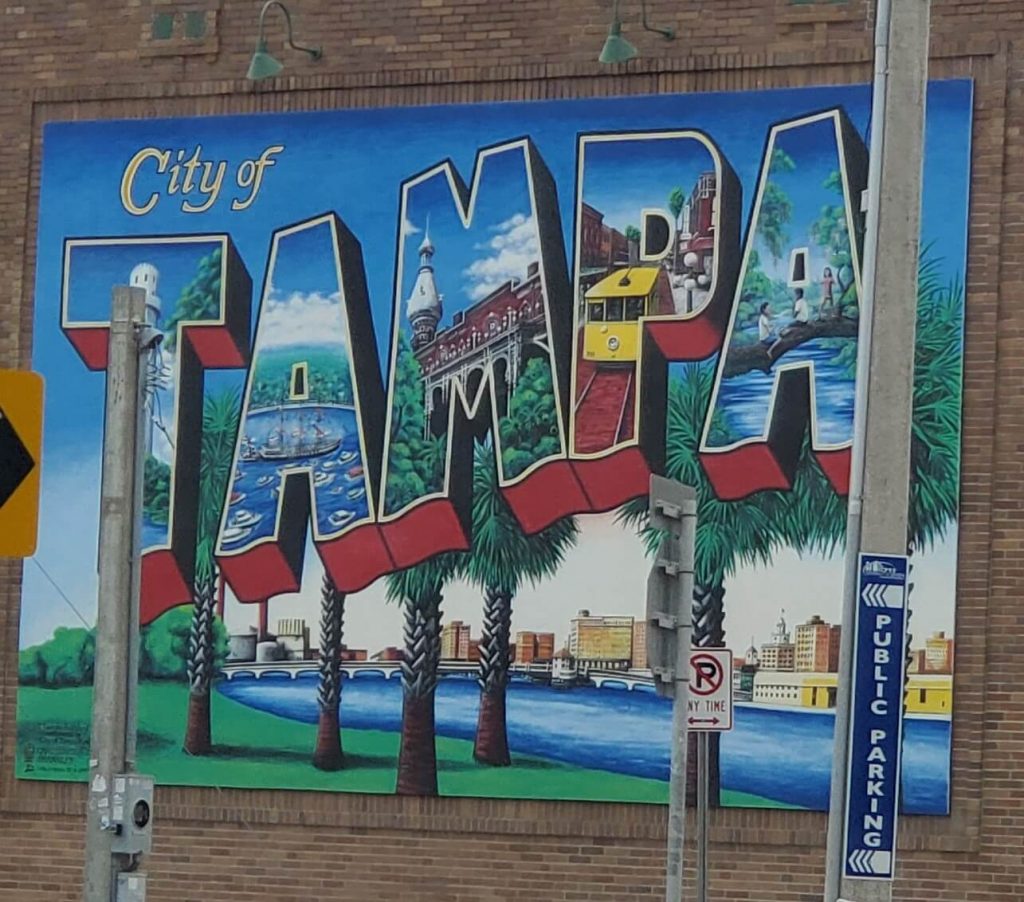 We hit a shopping complex, decommissioned military ship, and The Florida Aquarium. However, by far, The Florida Aquarium was our favorite!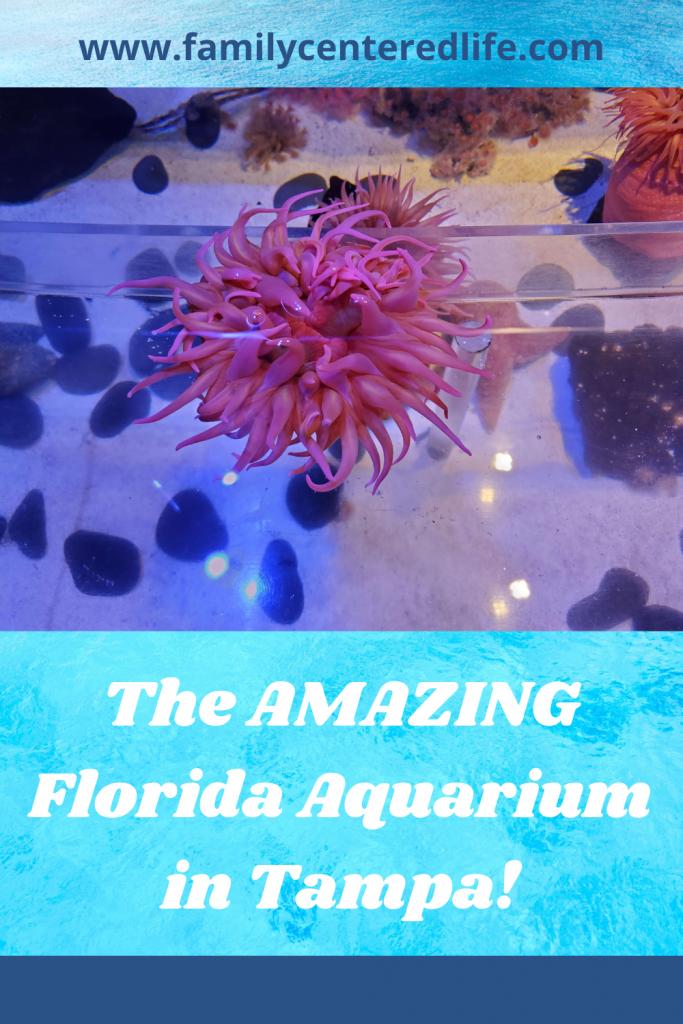 The Florida Aquarium is AMAZING
Our jouney begins!!
Due to admission restrictions, we had to wait outside until our exact entry time. To kill time, we took some pictures and looked at the various displays outside of the aquarium.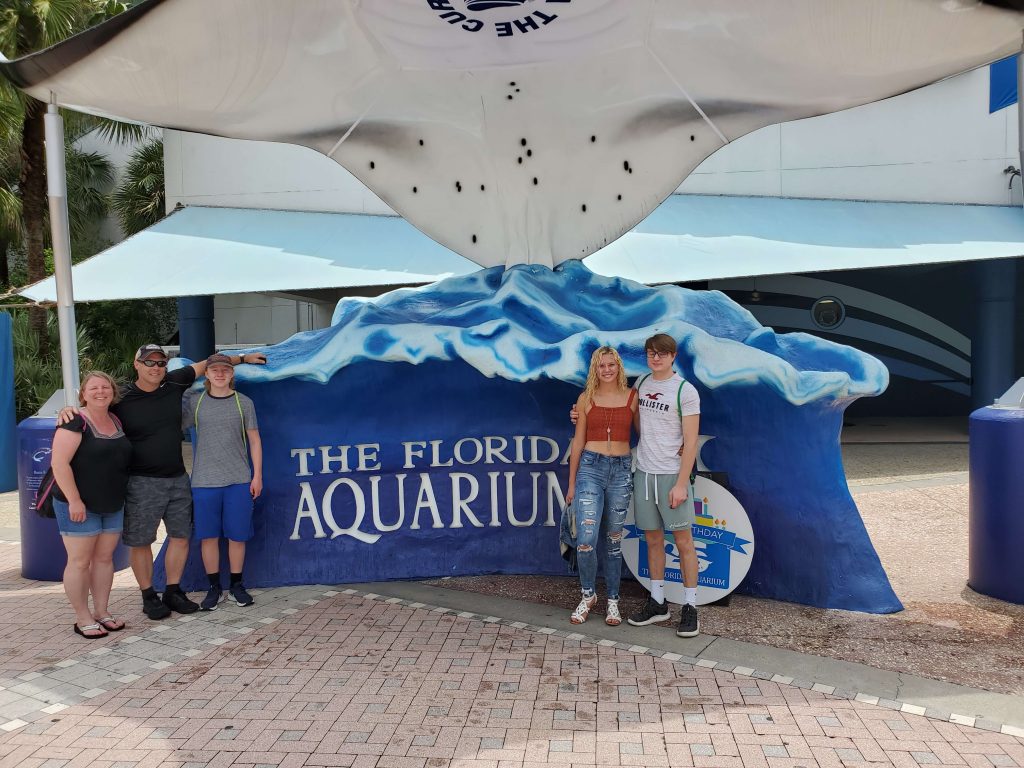 The inside was beautifully decorated…the guest services areas, as well as the actual aquariums.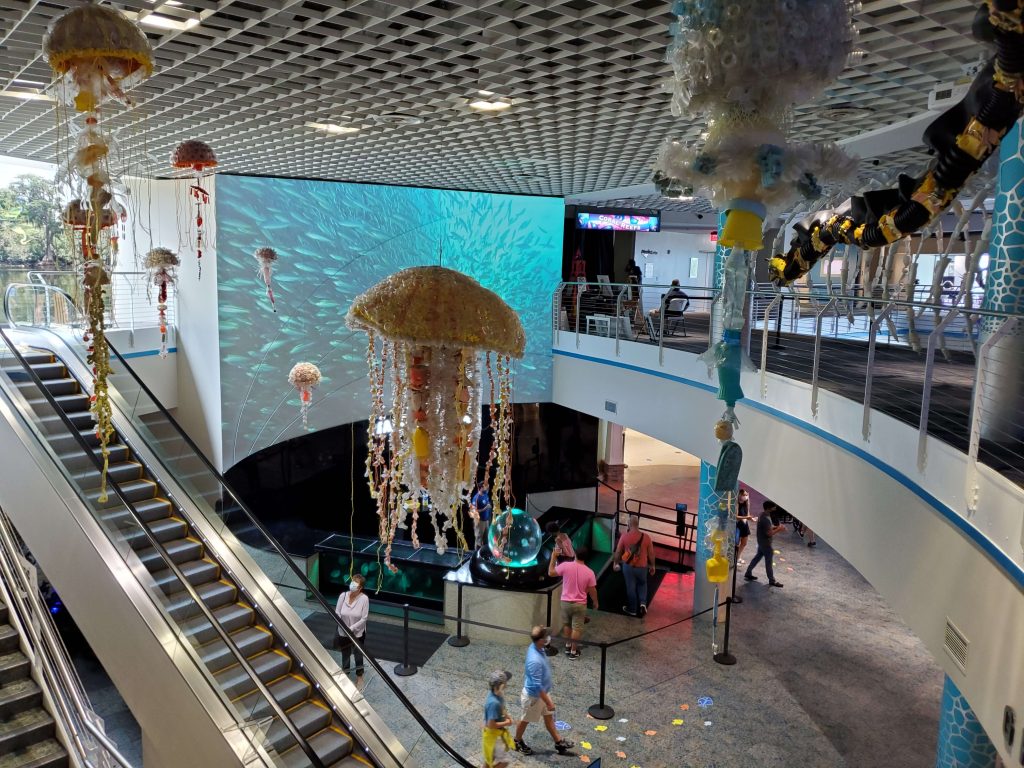 Social Distancing Reminders
Due to COVID-19, there were social distancing guidelines in place.
The employees did a great job of making friendly reminders like those shown below!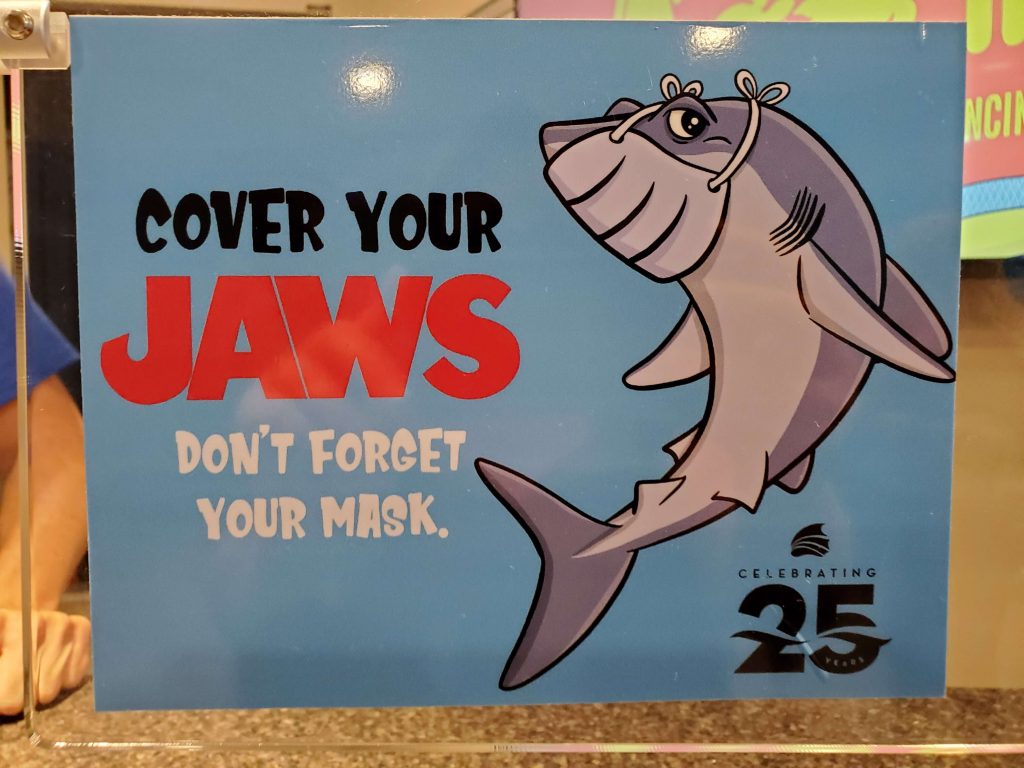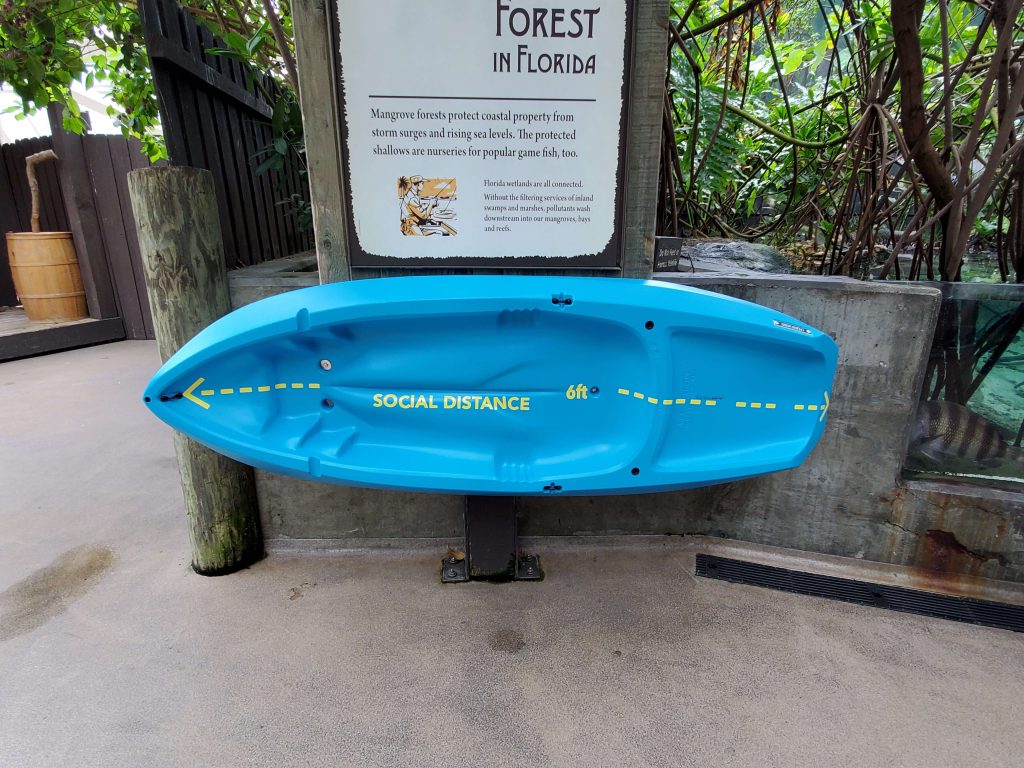 Sealife
My family and I have been traveling since the children were babies. We have seen all kinds of museums, zoos, and aquariums, so The Florida Aquarium had some stiff competition before we ever even entered the door!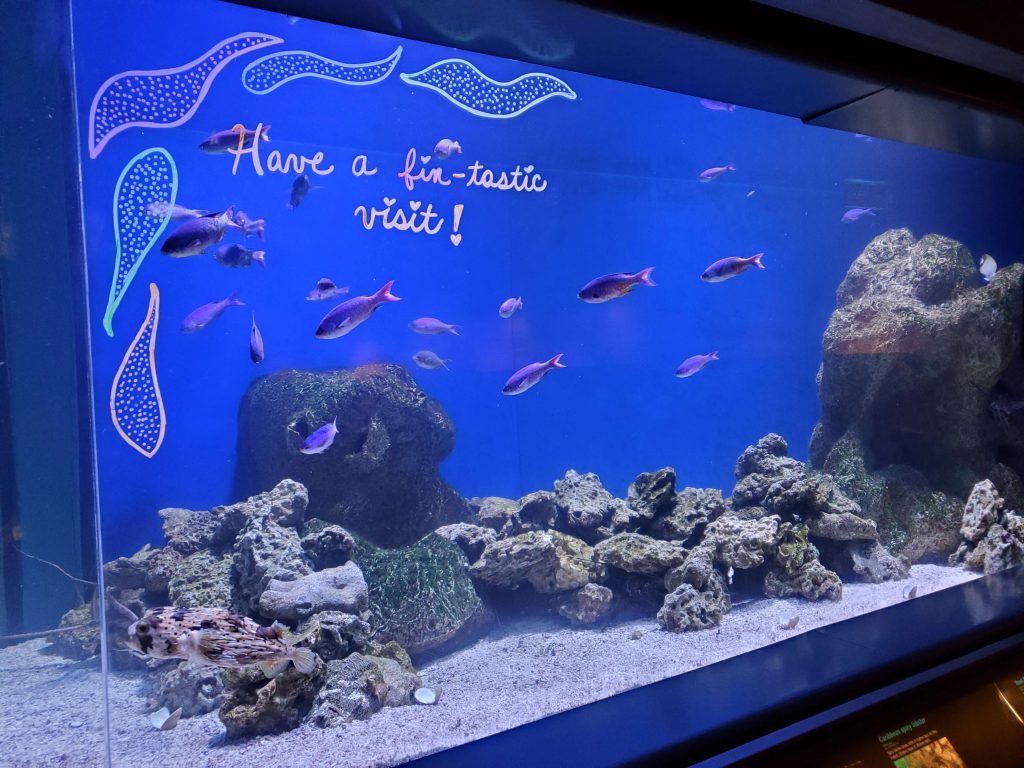 I have to say that The Florida Aquarium passed our expectations!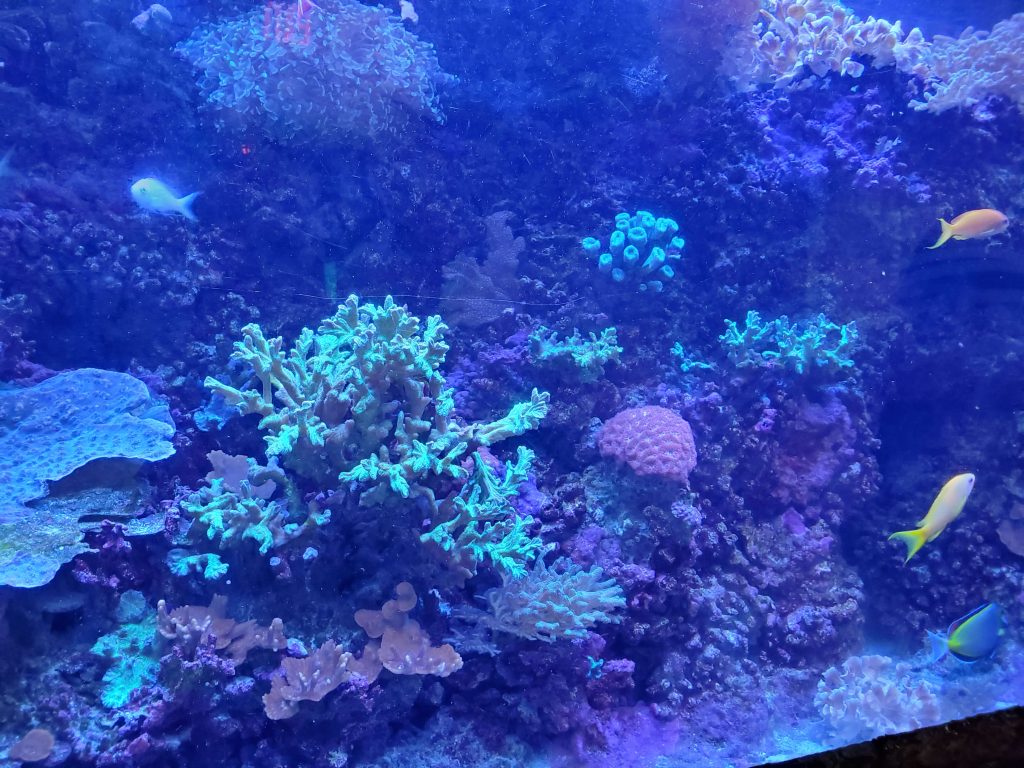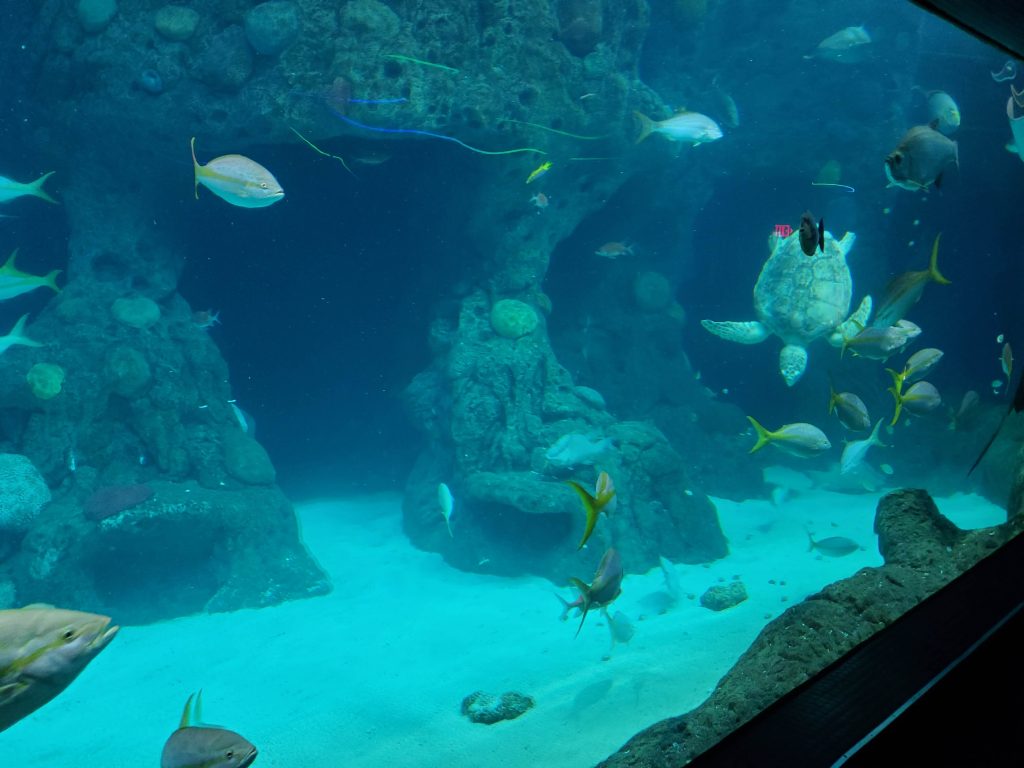 Our favorite aquarium is still The Tennessee Aquarium in Chattanooga, but The Florida Aquarium is tied for second place with the Newport Aquarium in Kentucky!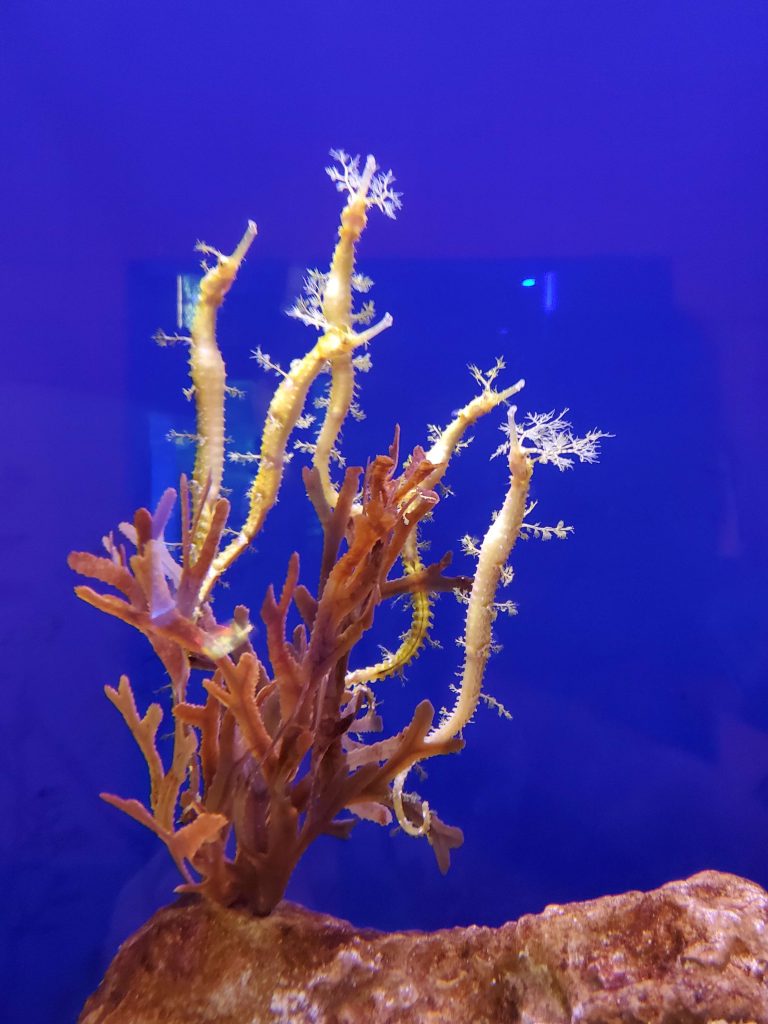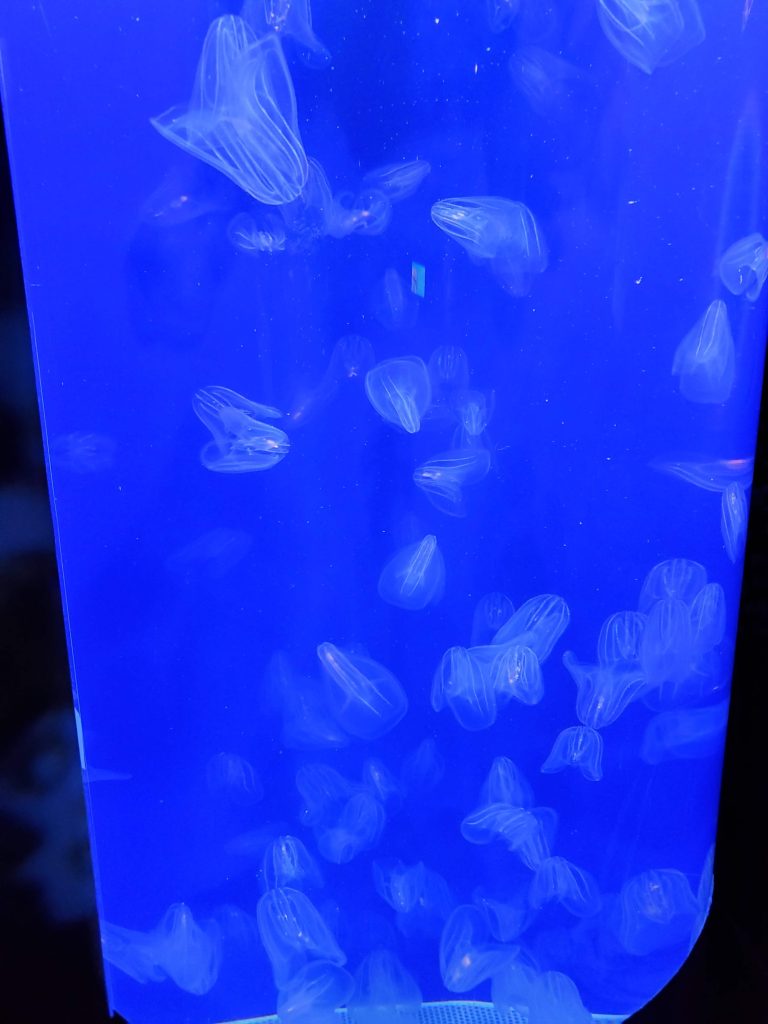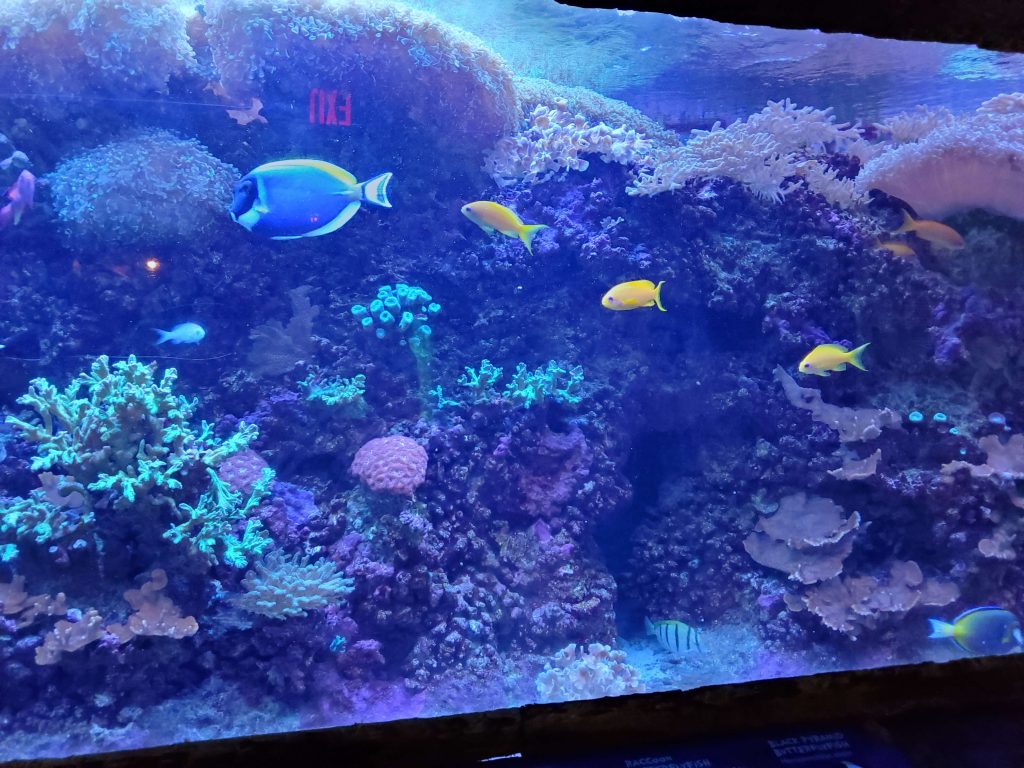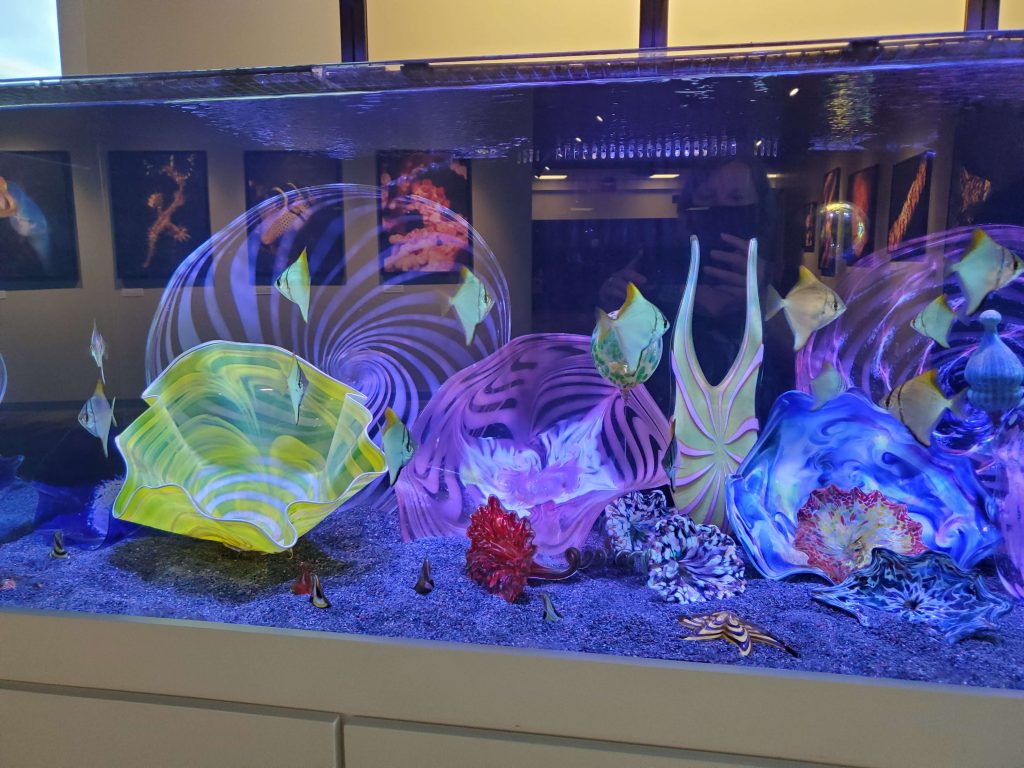 Touchy Feely
I'm a touchy-feely kind of girl and LOVE being able to touch critters at aquariums!
There were three different areas to touch sea life at The Florida Aquarium!
Sea anemones and starfish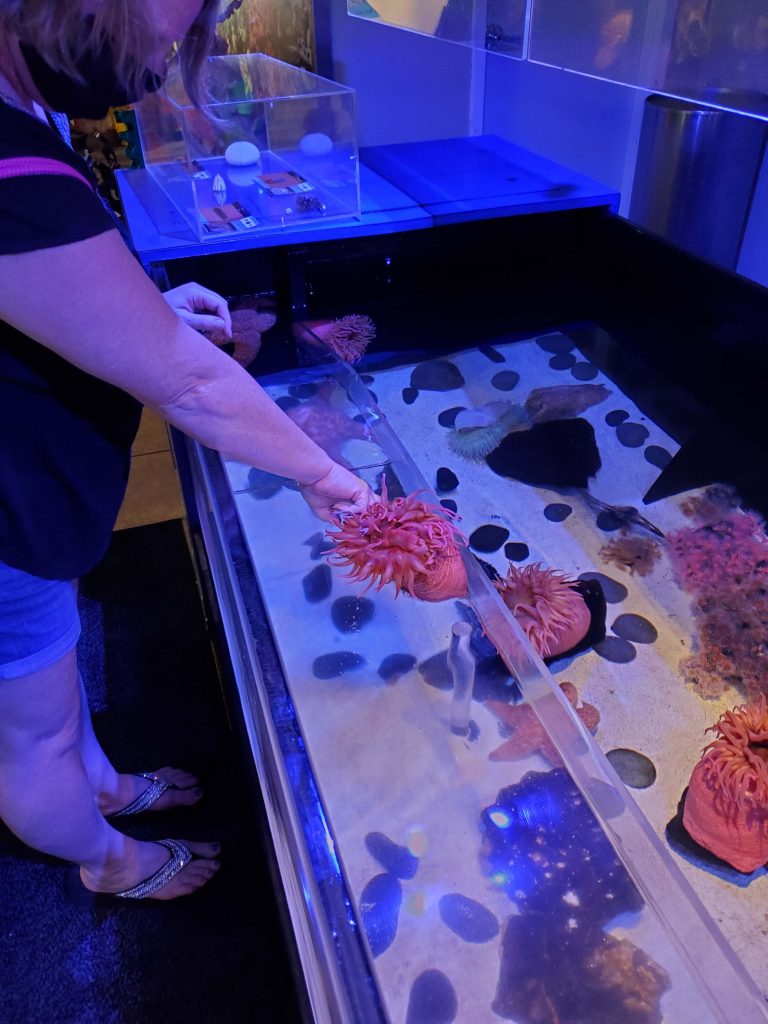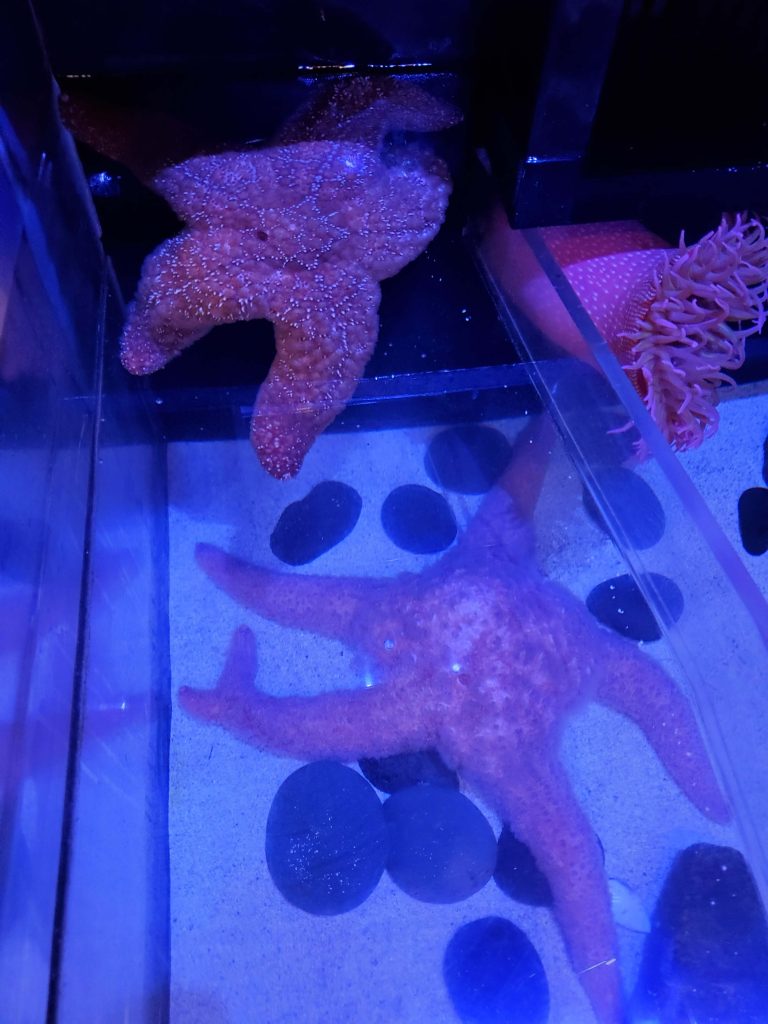 Jelly Fish (again, my husband's favorite)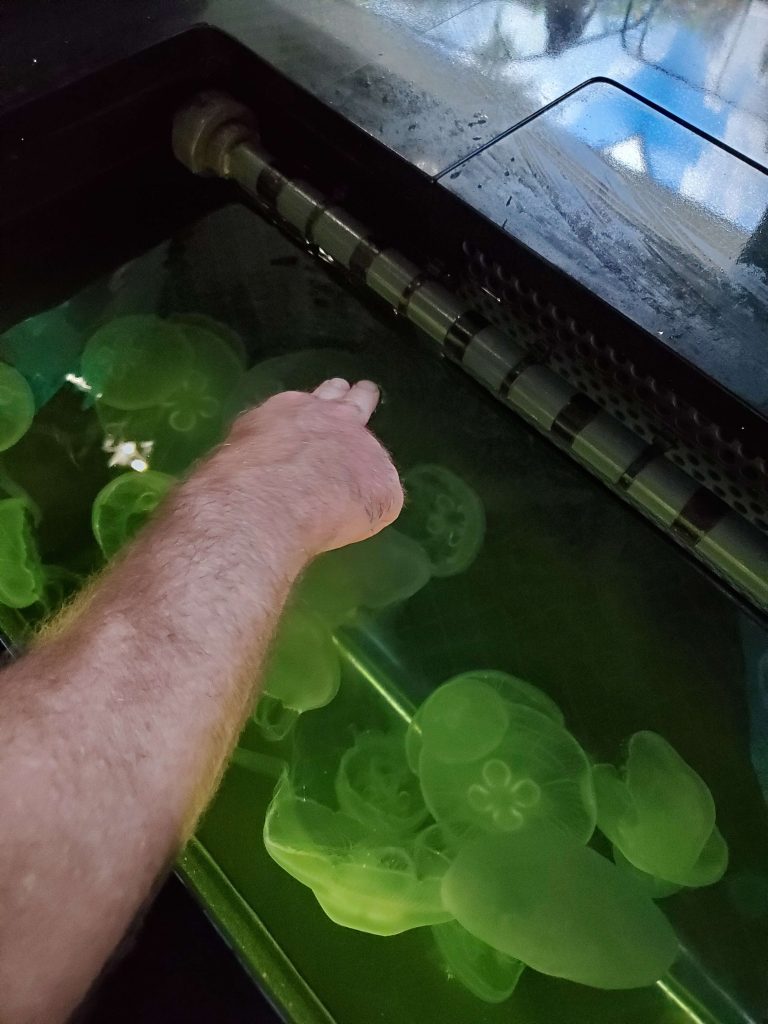 There were also sting rays you could touch. However, I was too excited to touch them to get any pictures!!!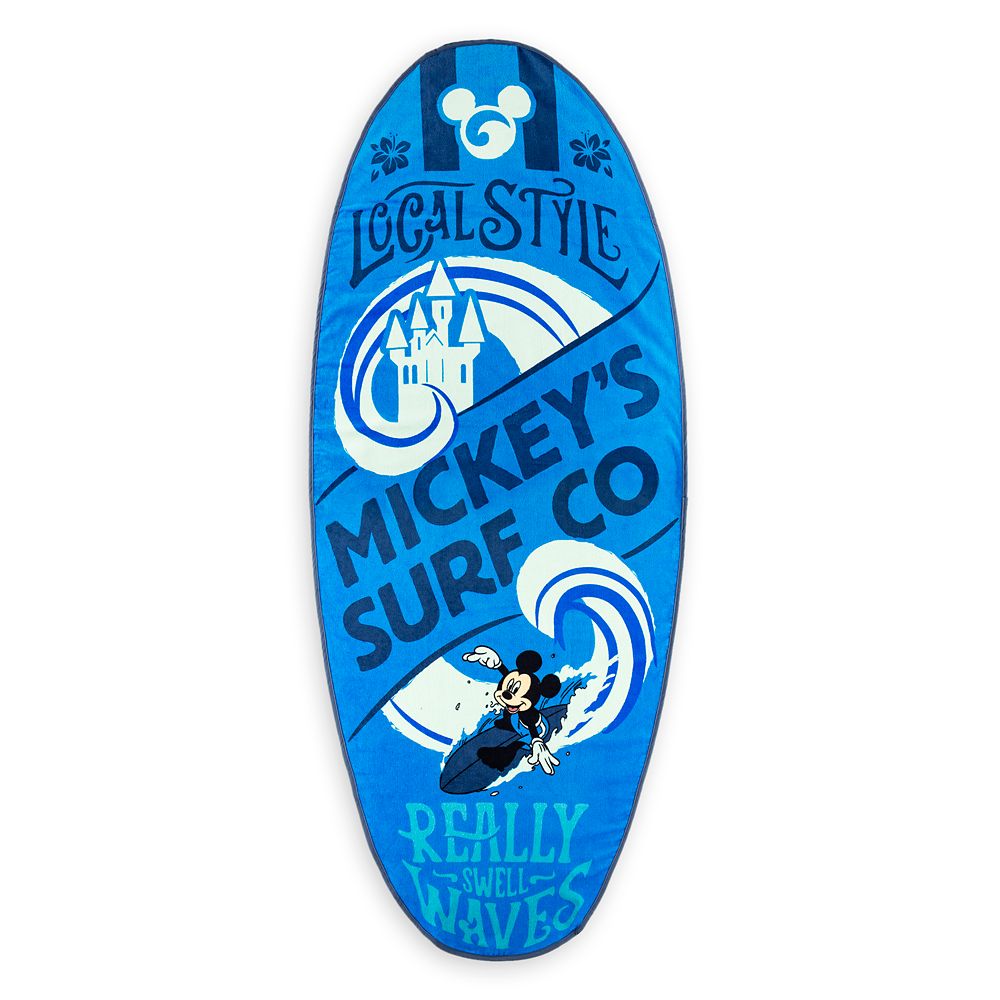 More than just aquatic animals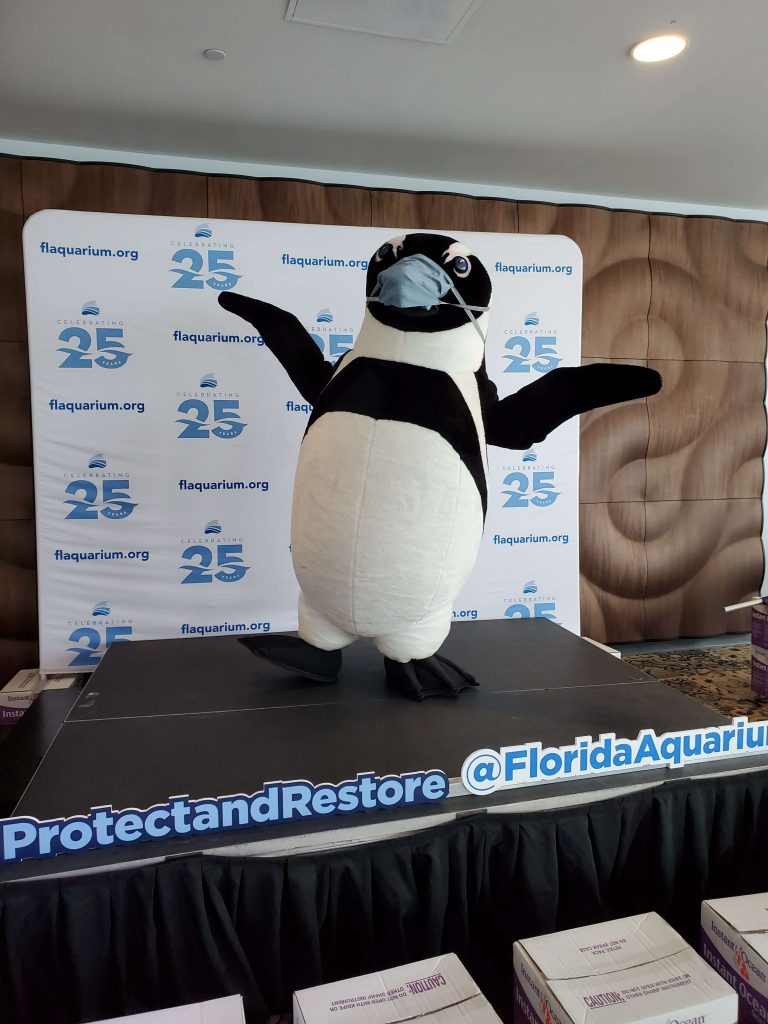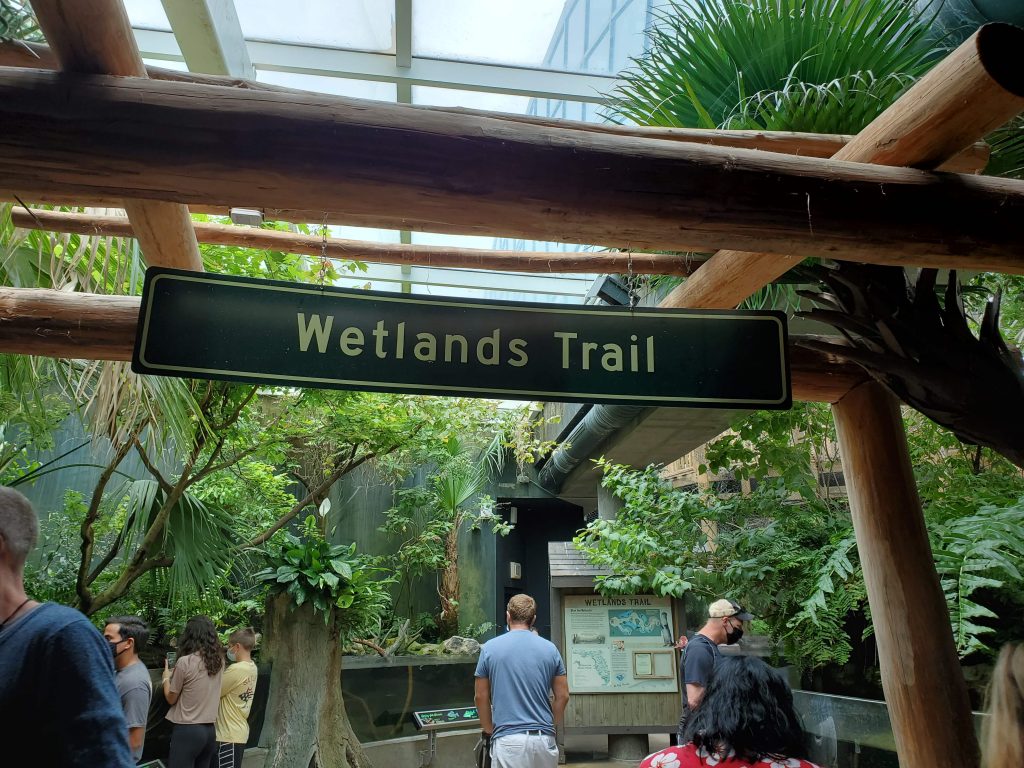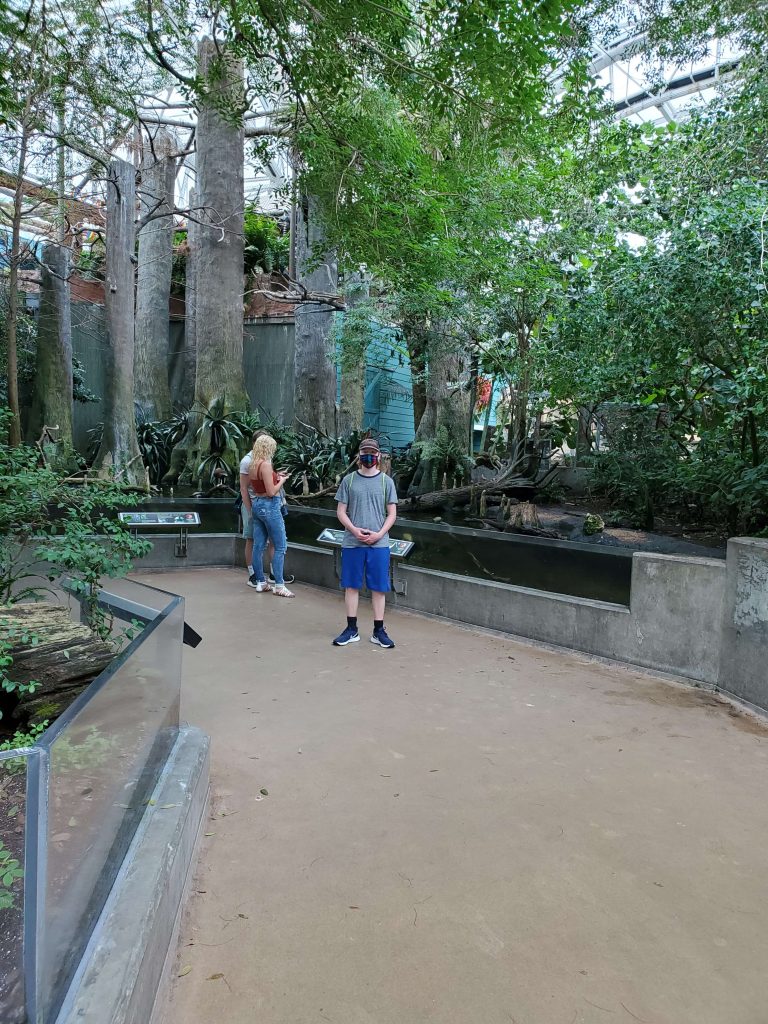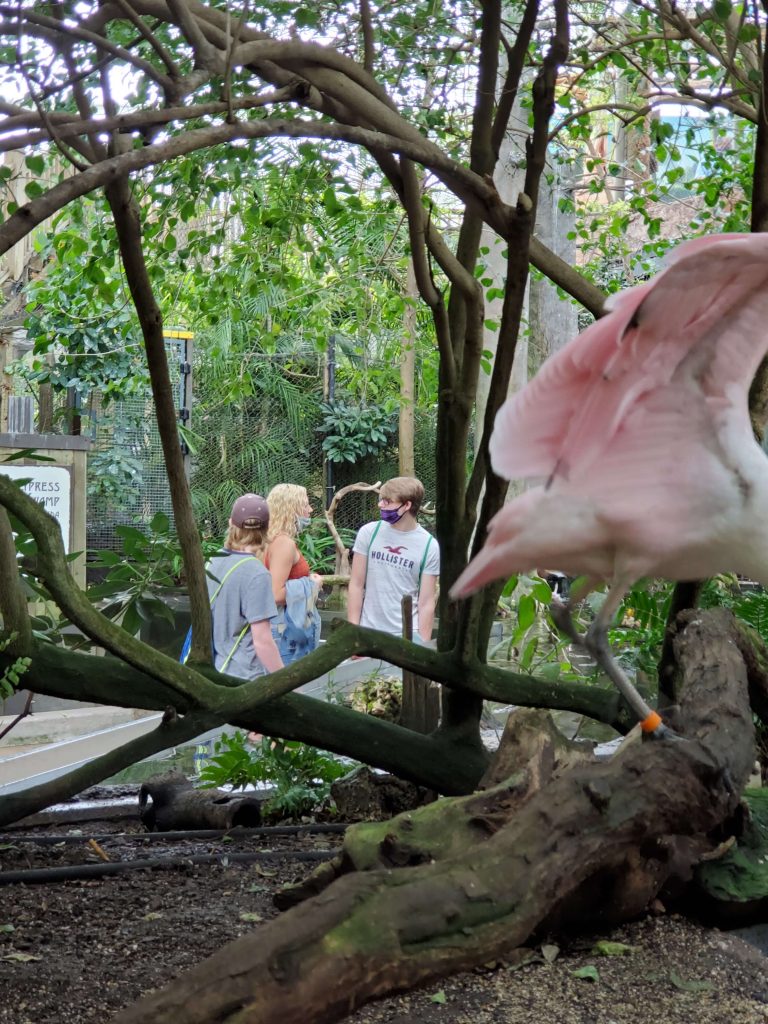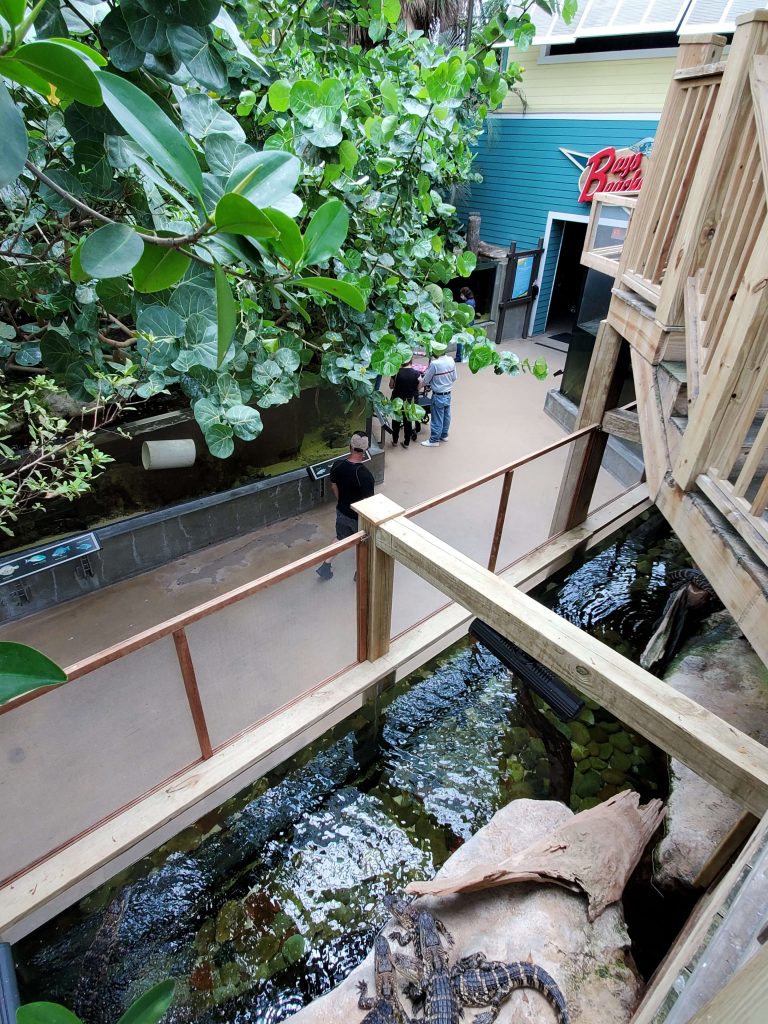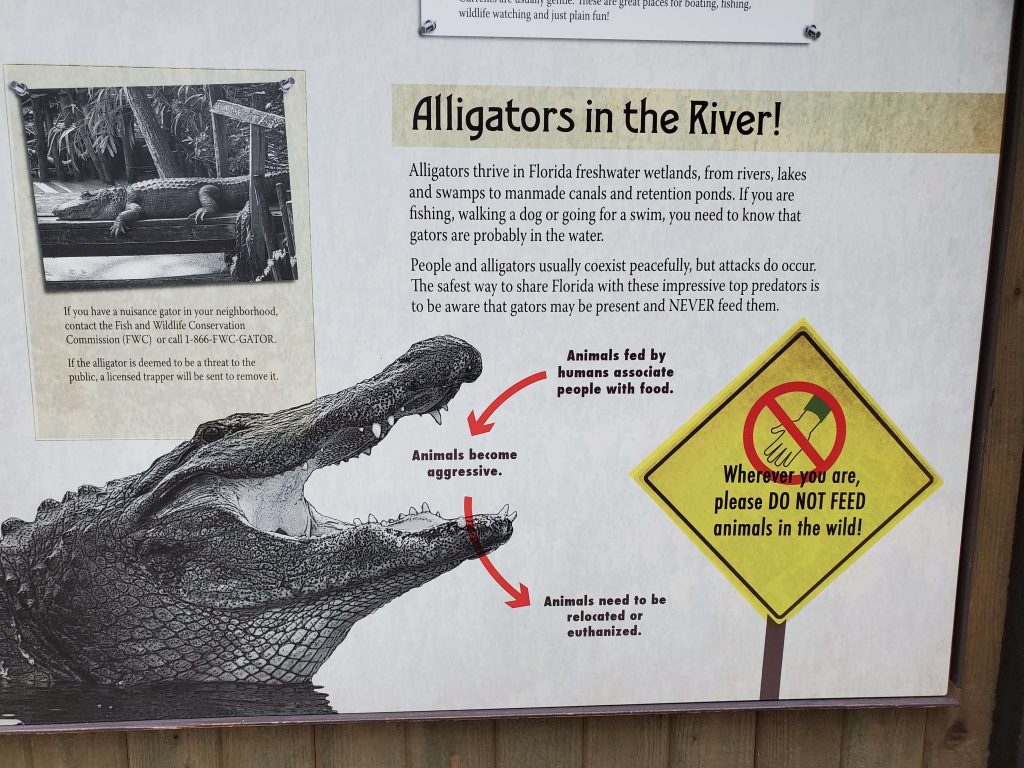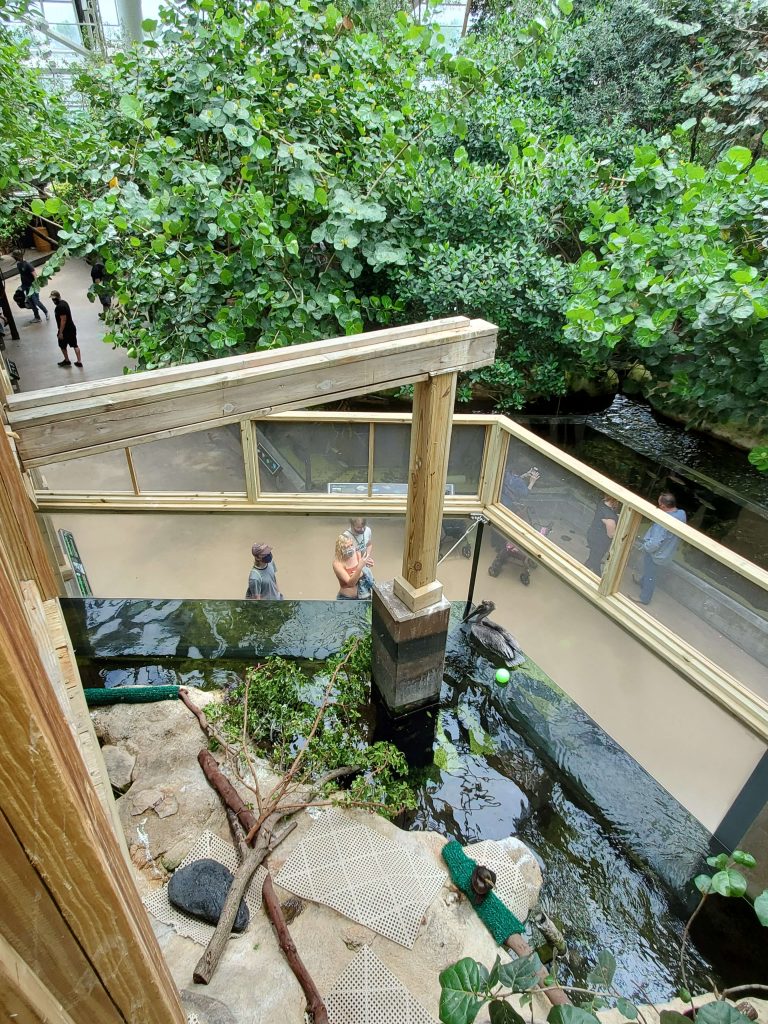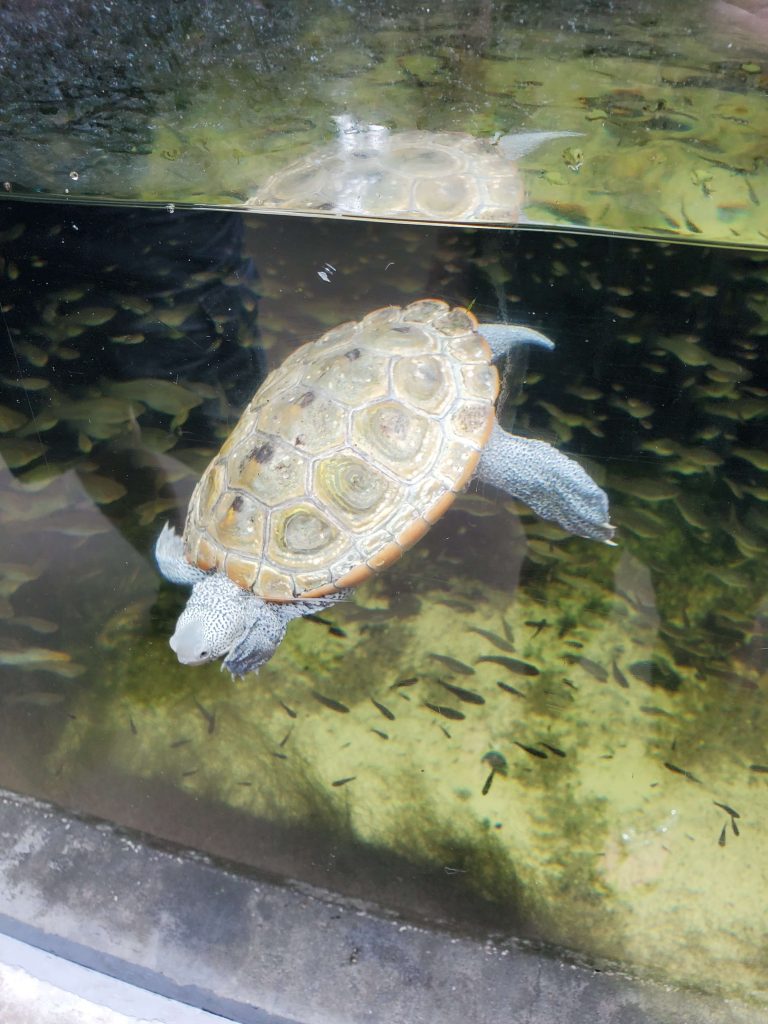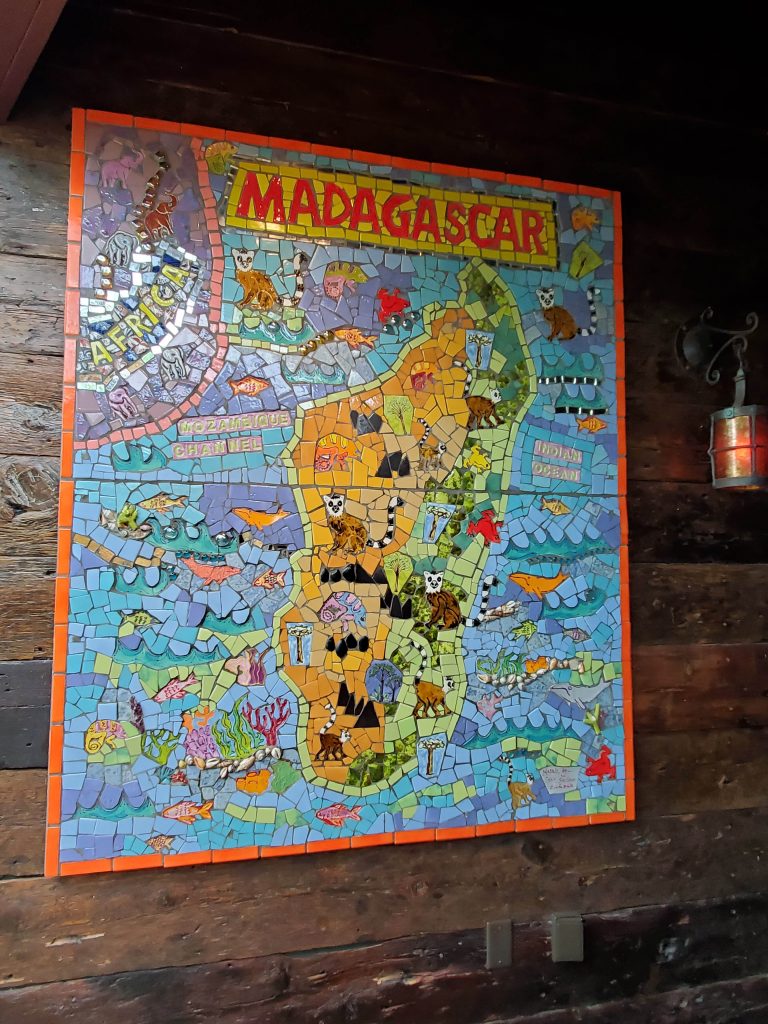 Education
Part of what I love about traveling is learning something new!
Lionfish
Information about lionfish was not new to me, but such an important example of being cautious with our decisions.
Lionfish are an invasive species that were put in the area by humans. They are not indigious to the area and cause a great deal of damage to the enviroment because of this.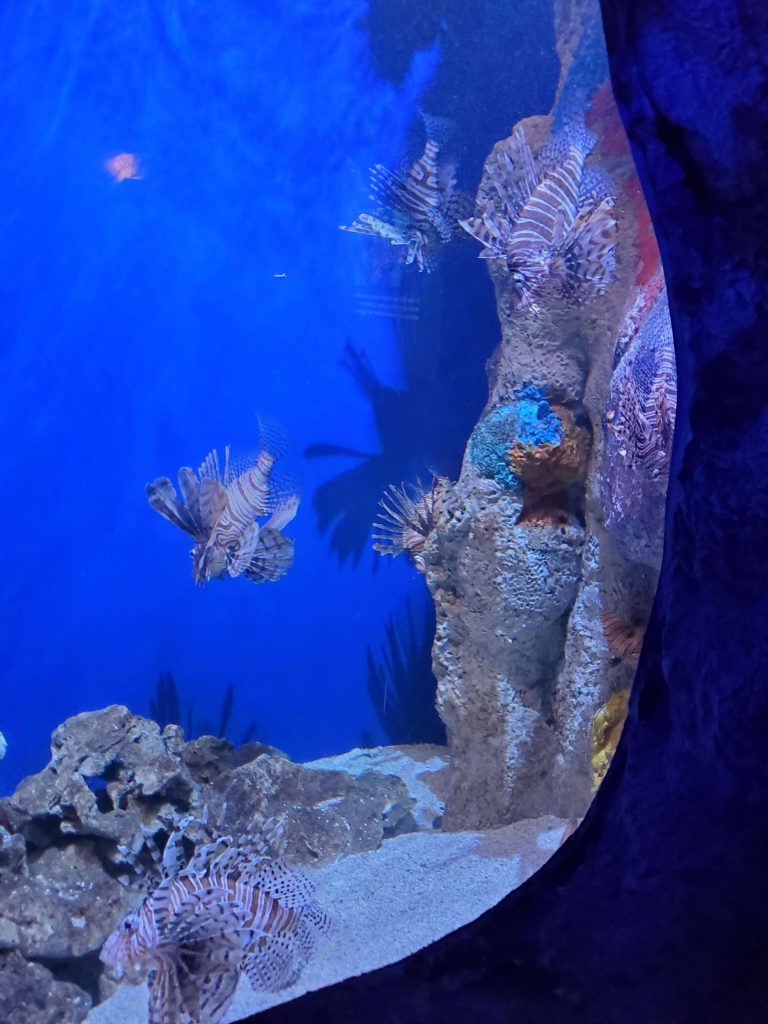 They are beautiful, but harmful to the environment.
Learn more about lionfish here.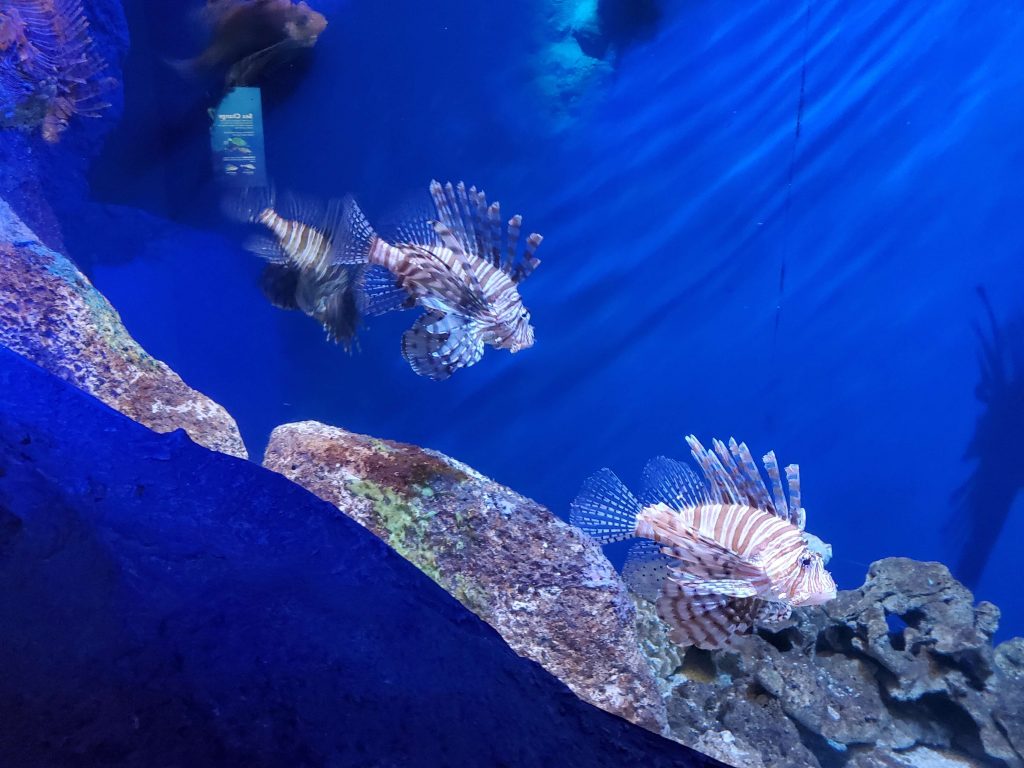 Caring for our planet and our oceans
I had never heard of washedashore.org before, but they had amazing displays both inside and outside of The Florida Aquarium.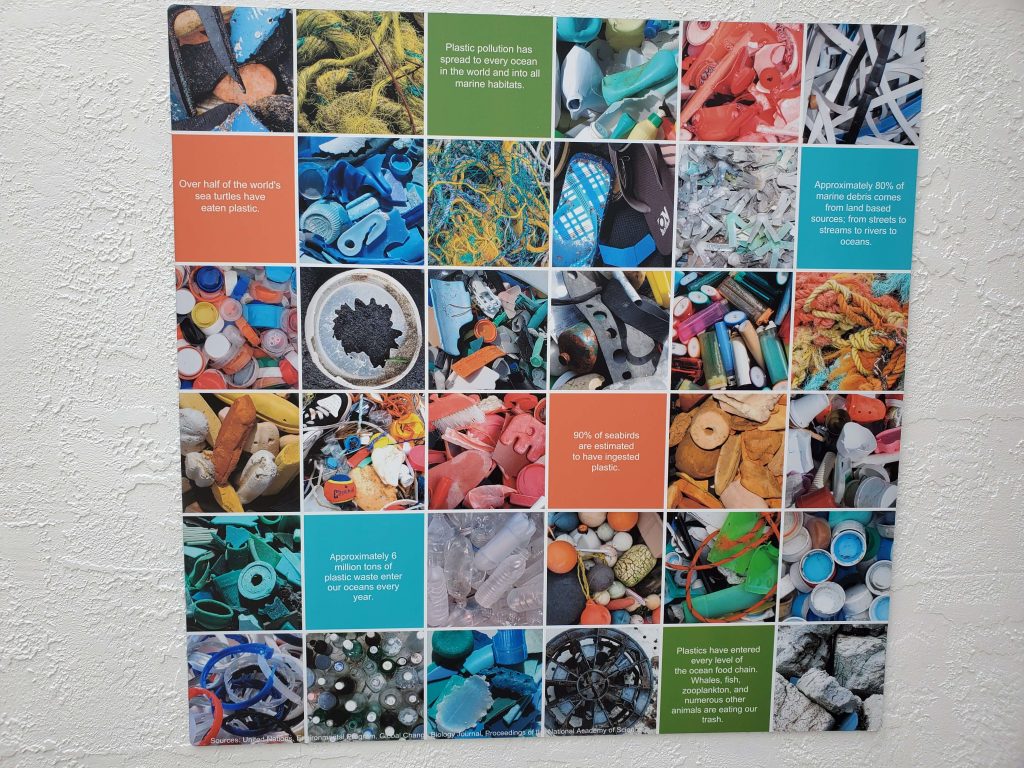 They educate people by making beautiful displays and artwork from the trash in oceans, seas, and other bodies of water.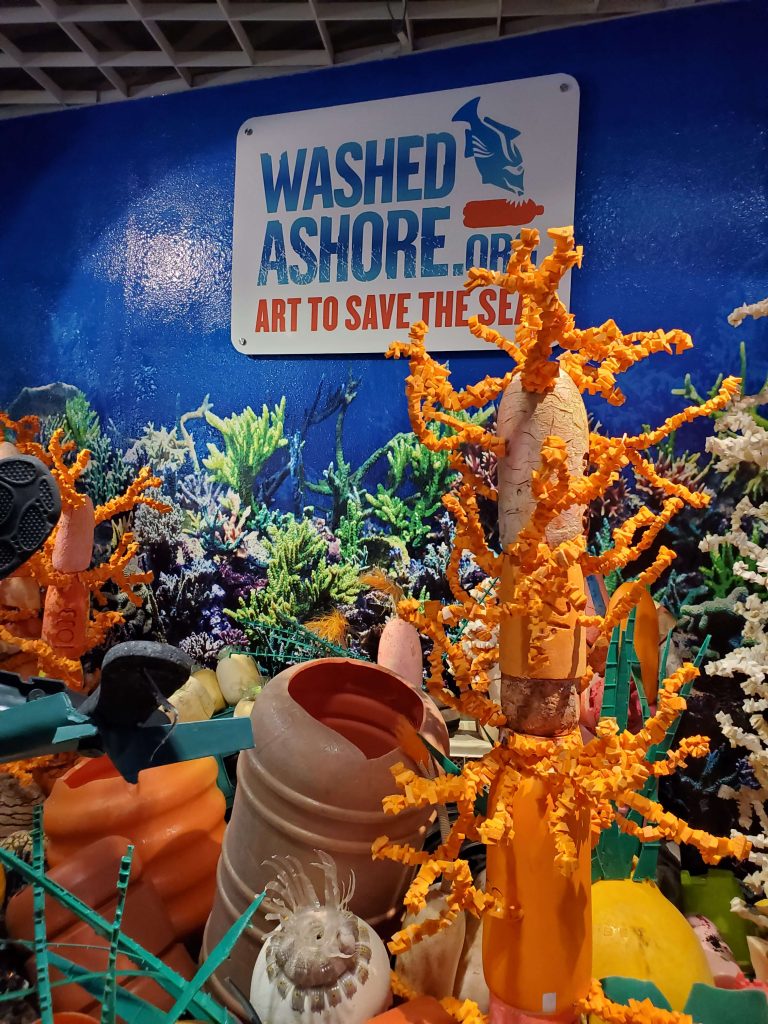 If you look closely, you can see the artworks are made from broken flipflops, sand toys, soda can tops, and so much more trash.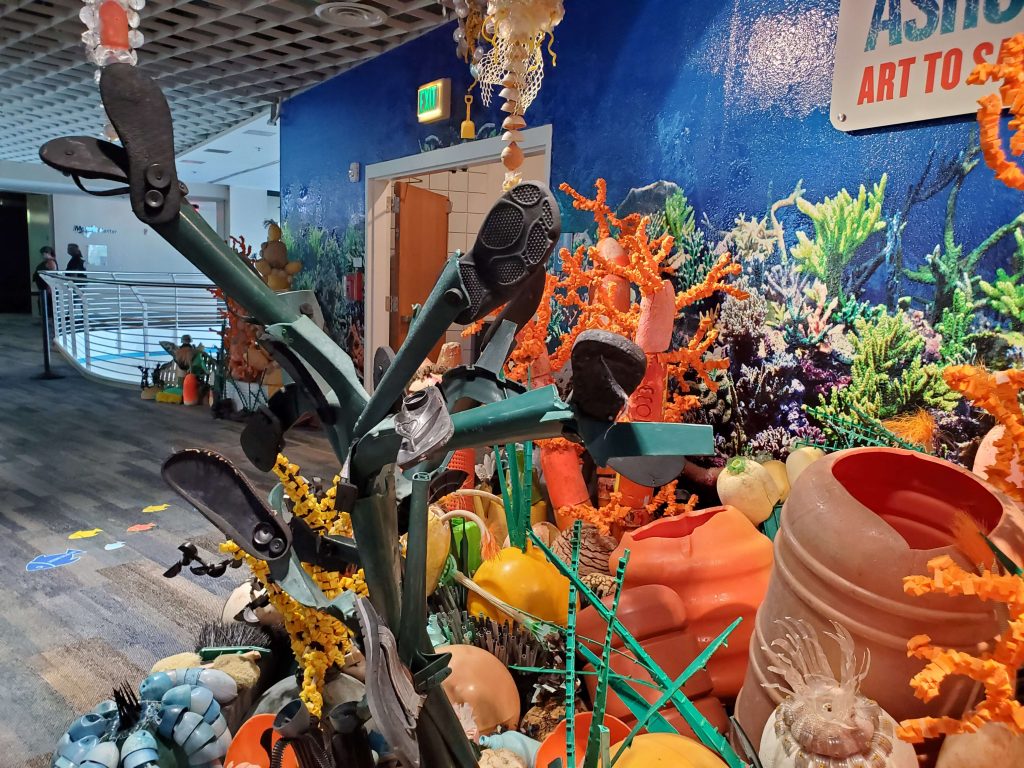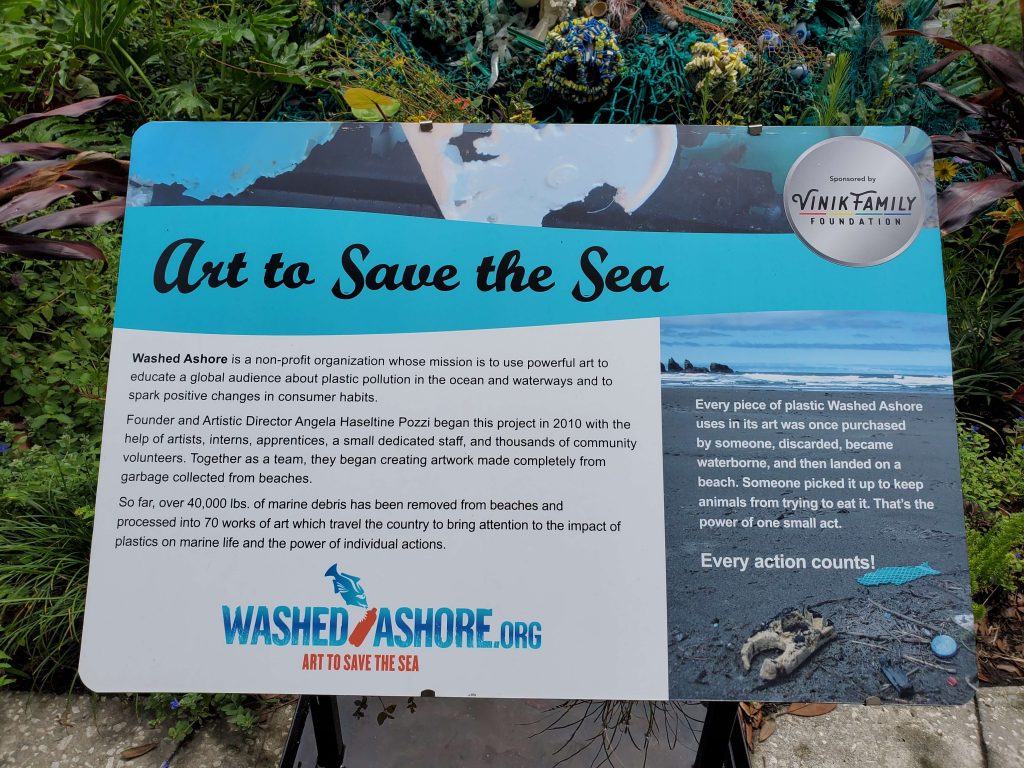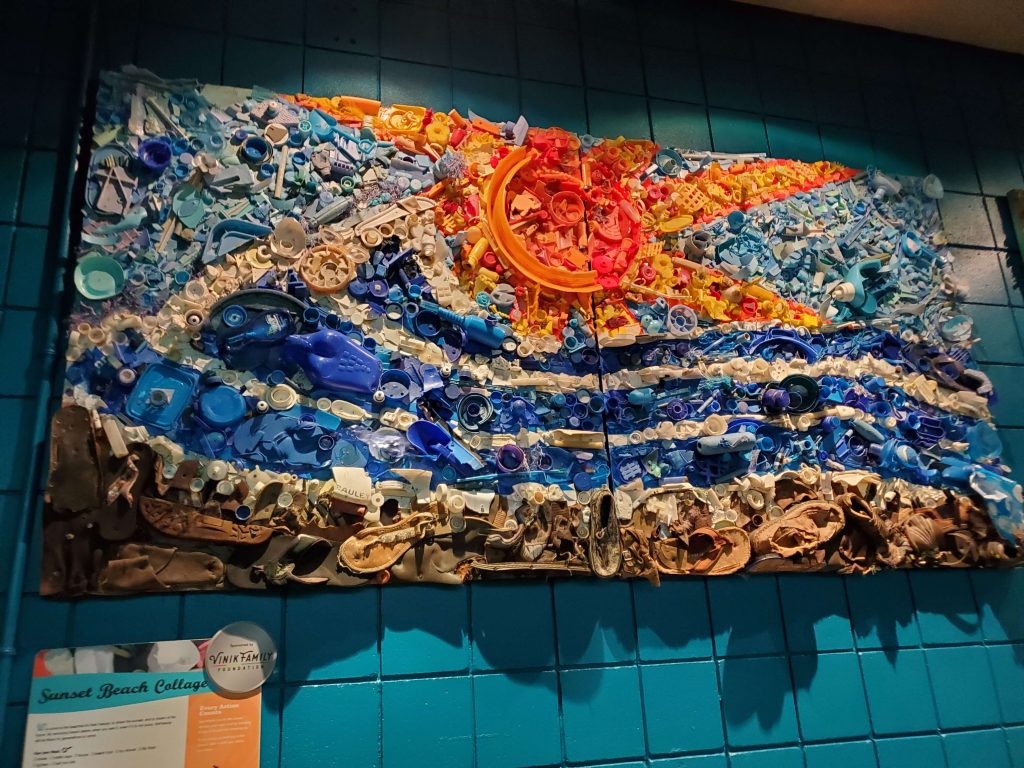 For me, it was both amazing and heartbreaking. The artwork was great, but the knowledge that this is such as small piece of all the trash in the oceans is very sad.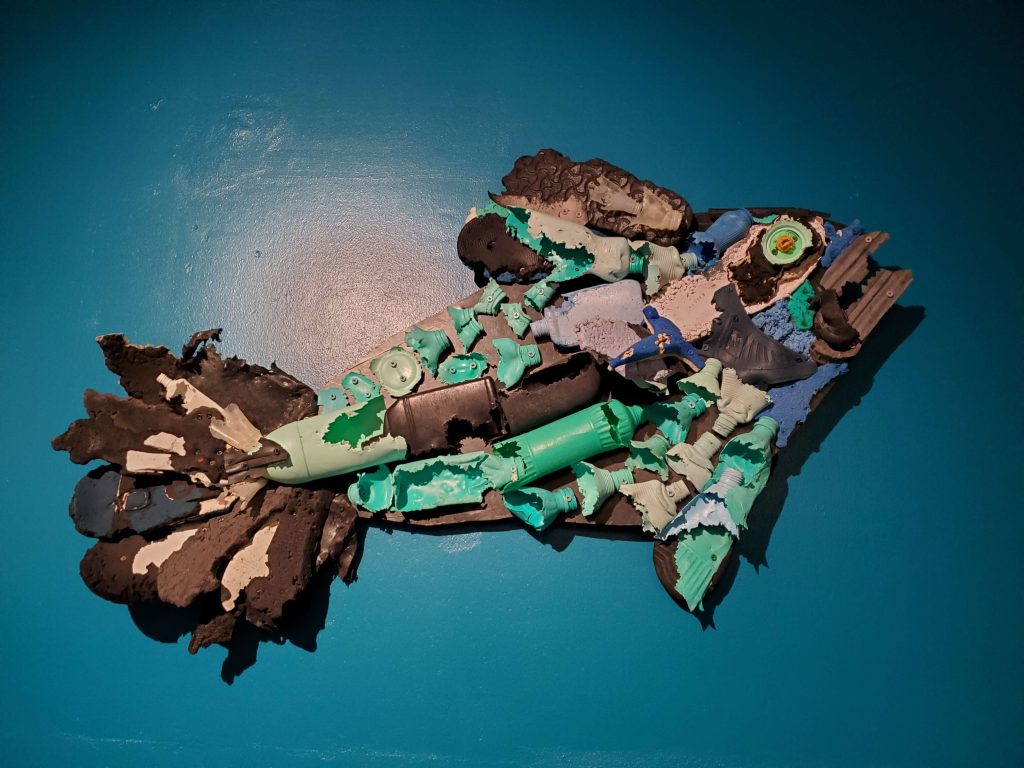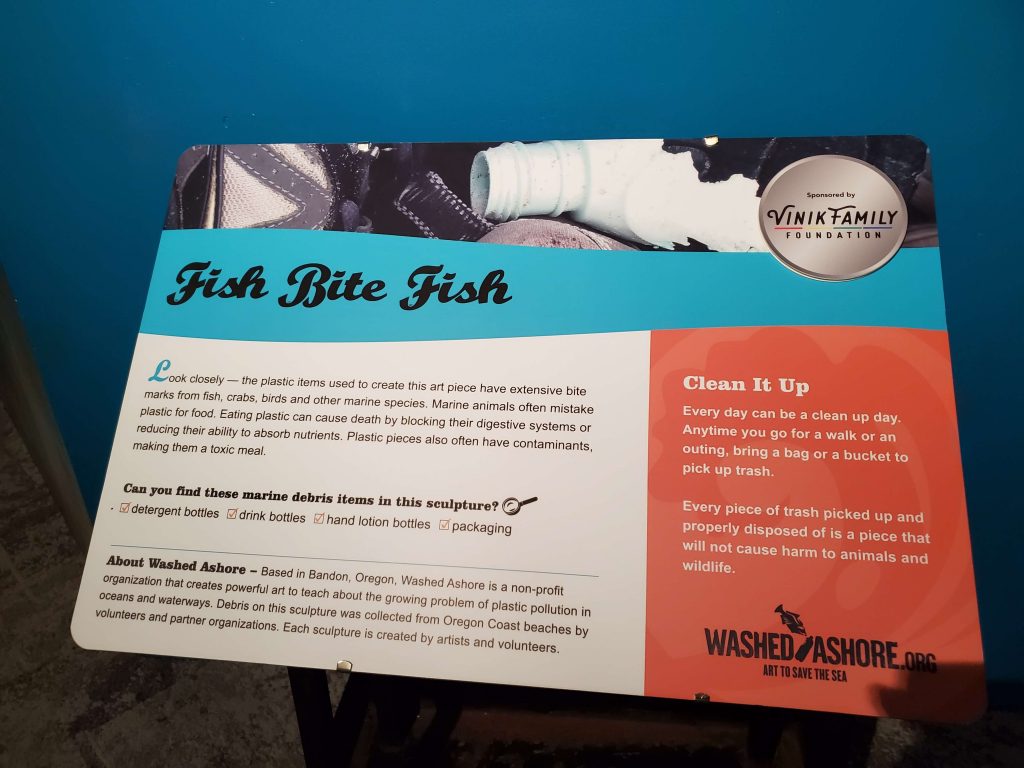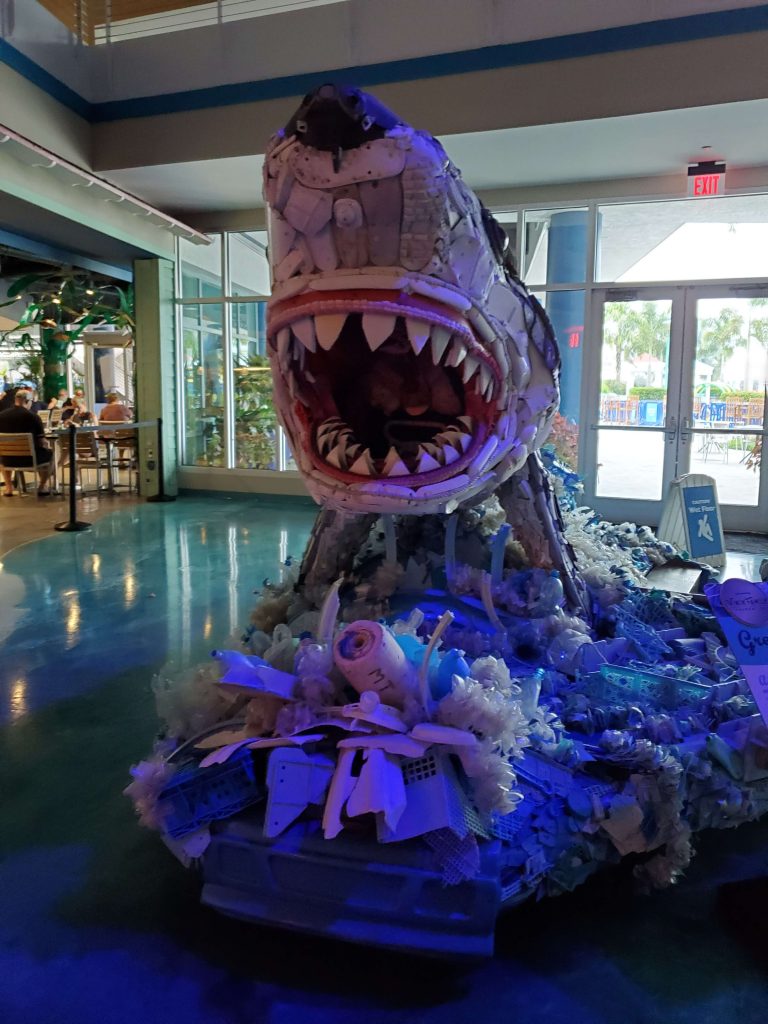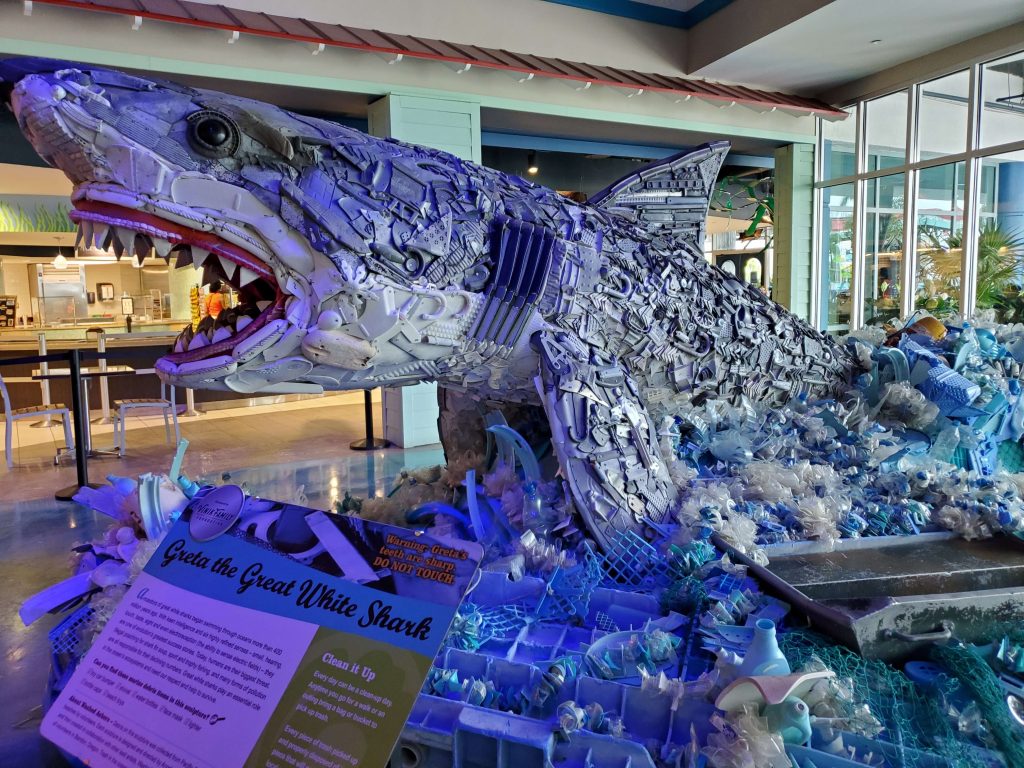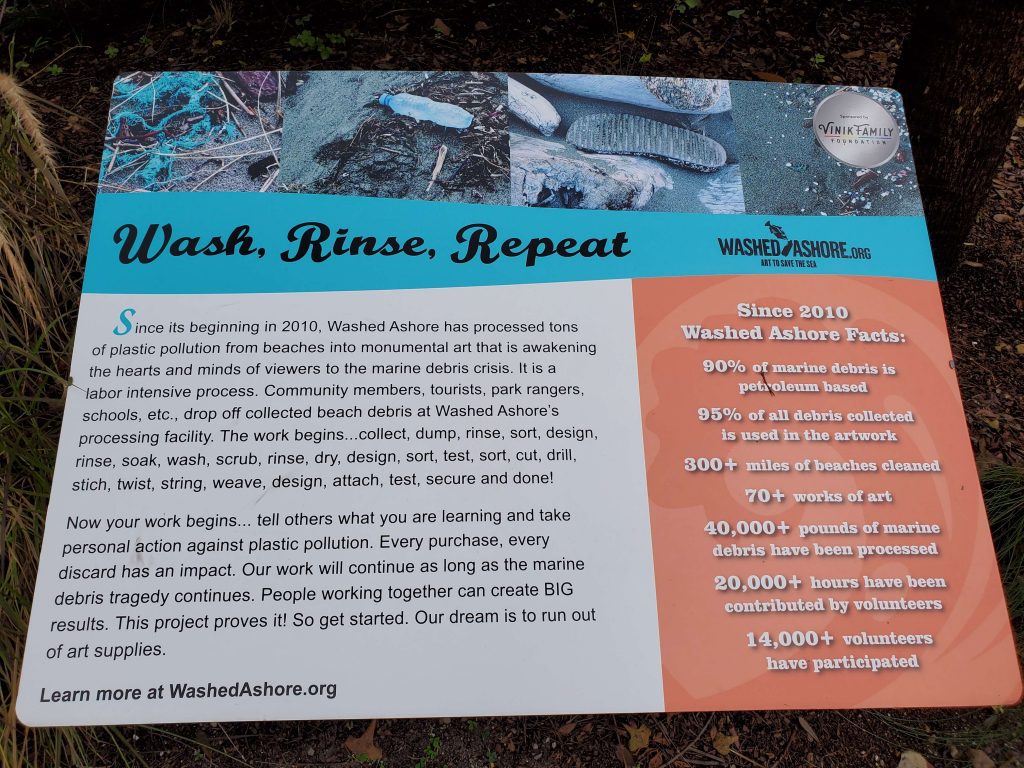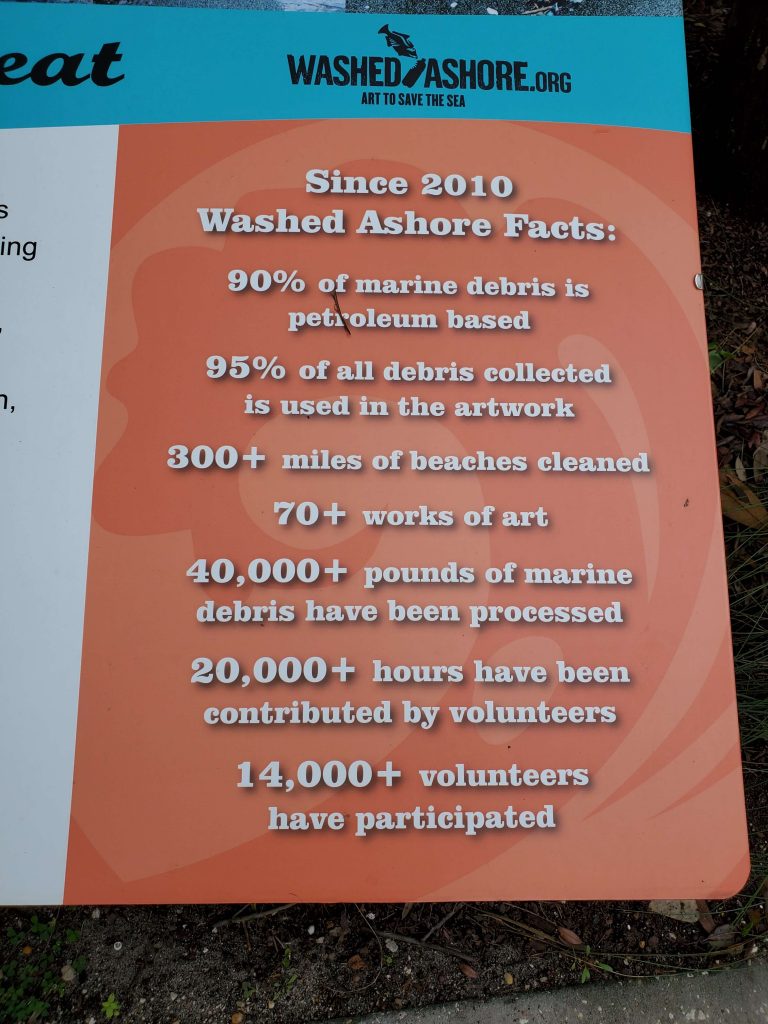 Family Fun!
The whole reason I travel is to have fun with my family!
Here is a picture of me and my husband doning our mask!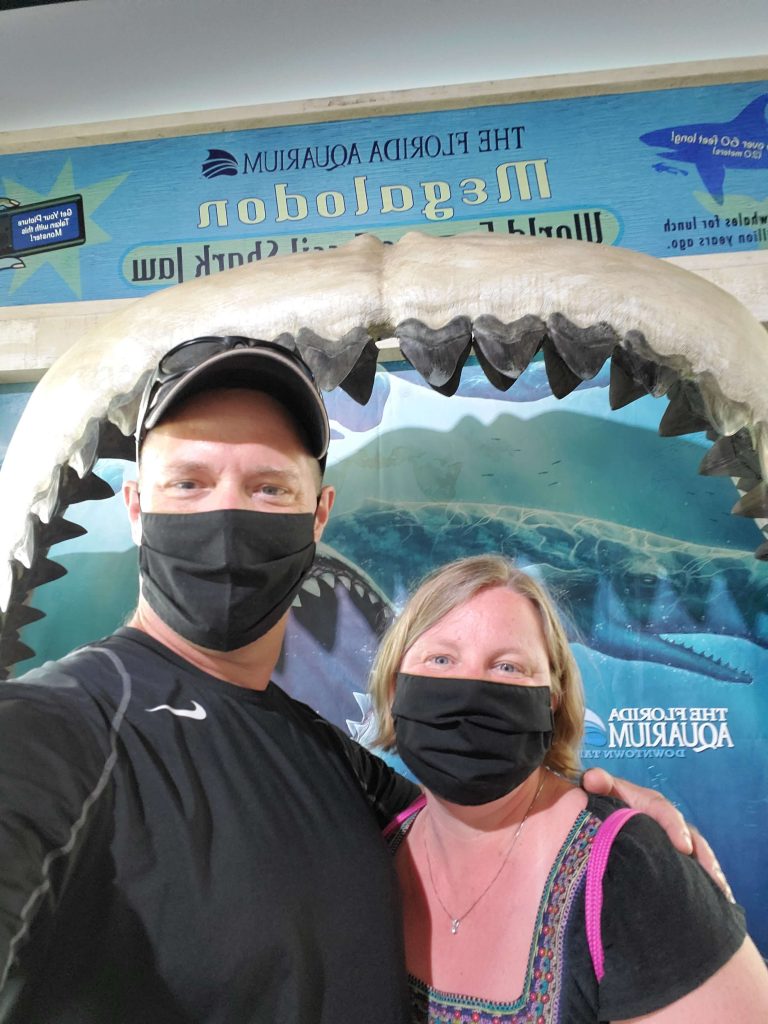 Check out more fun things to do in the Tampa/Clearwater Beach, Florida area, and some of our travel necessities!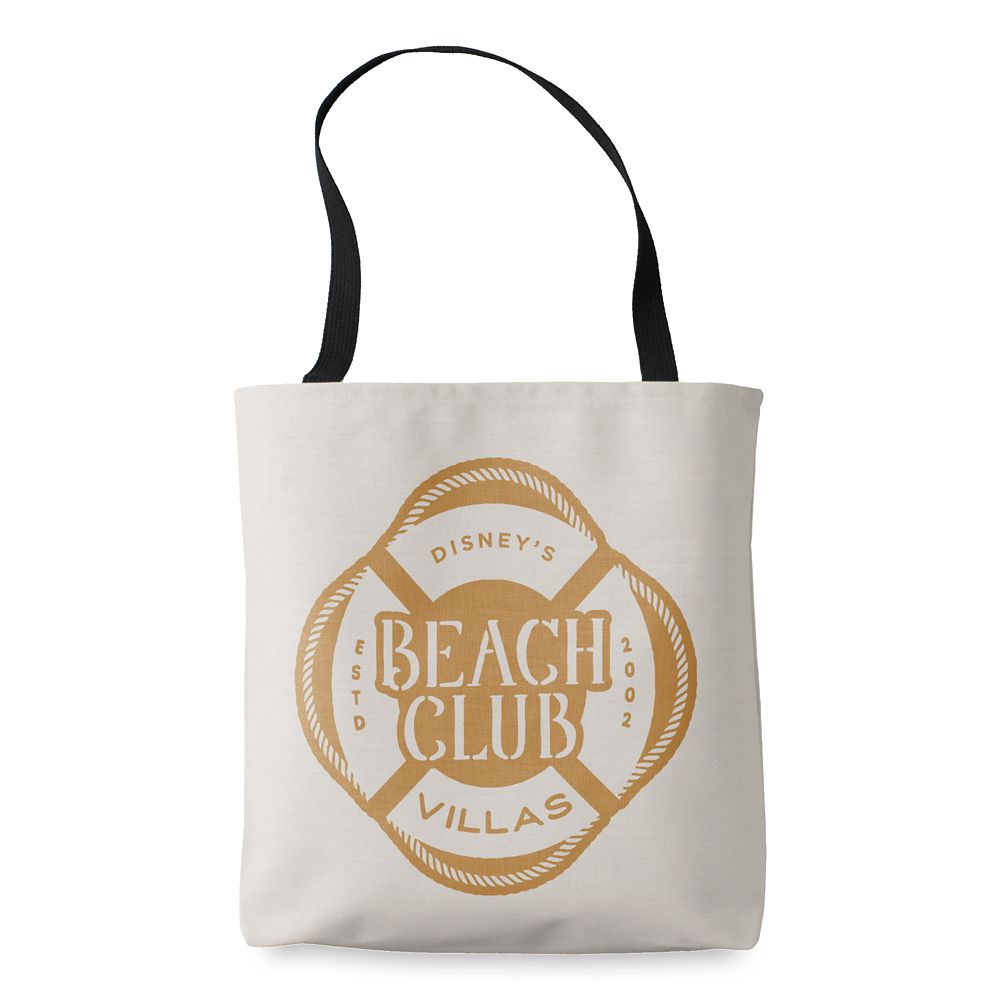 Magical New Arrivals at shopDisney.