Mickey's Very Merry Christmas Party is the annual Christmas after-hours event that takes place in the Magic Kingdom at Walt Disney World in Florida. The event runs from early or mid-November until a few days before Christmas Eve. Ticket prices vary by day of the week and tend to increase in price the closer it gets to Christmas.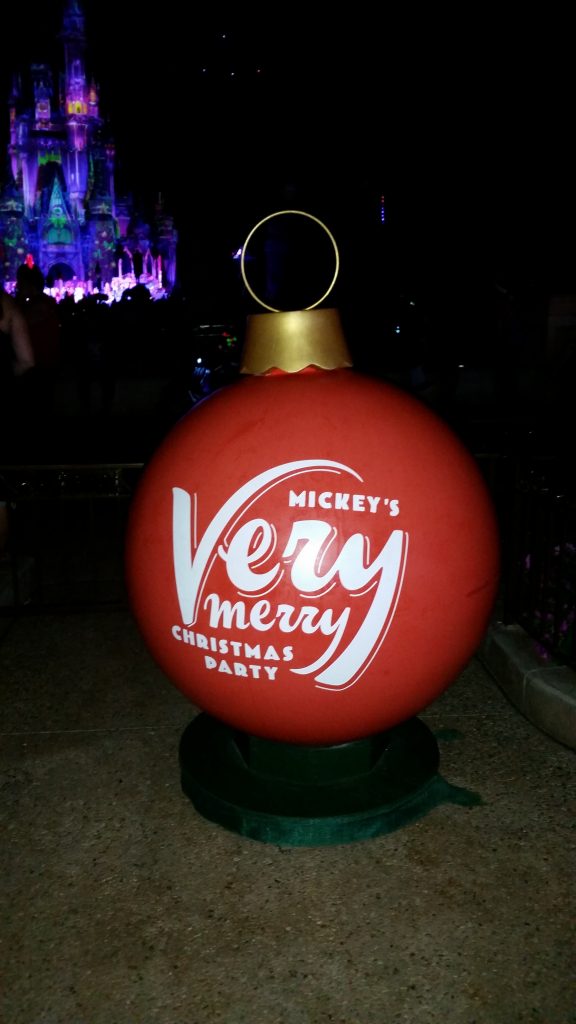 The special ticketed event runs from 7 pm until midnight. However, you can get into the Magic Kingdom with your Mickey's Very Merry Christmas Party ticket starting at 4 pm. If you are a Disney Vacation Club member, you can get into the Magic Kingdom starting at 2 pm. We attended in 2016 with myself, my husband, and our three youngest adolescent children living at home. We have tickets to attend again in November of 2019 with the same five as we did in 2016 but also with our older daughter and her two children! I simply can't wait to go again!!
Check out Party City's current Coupons & Promotions!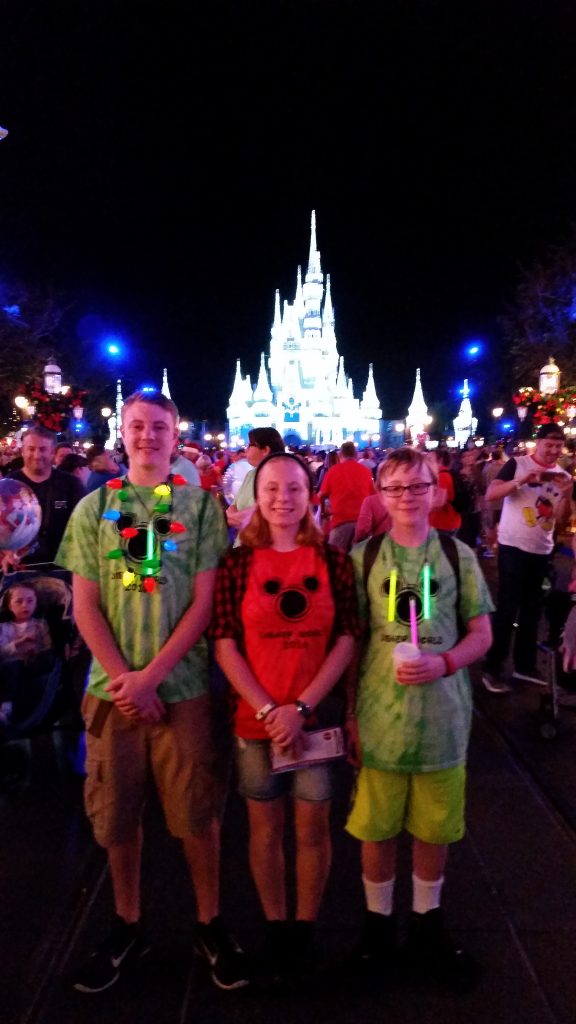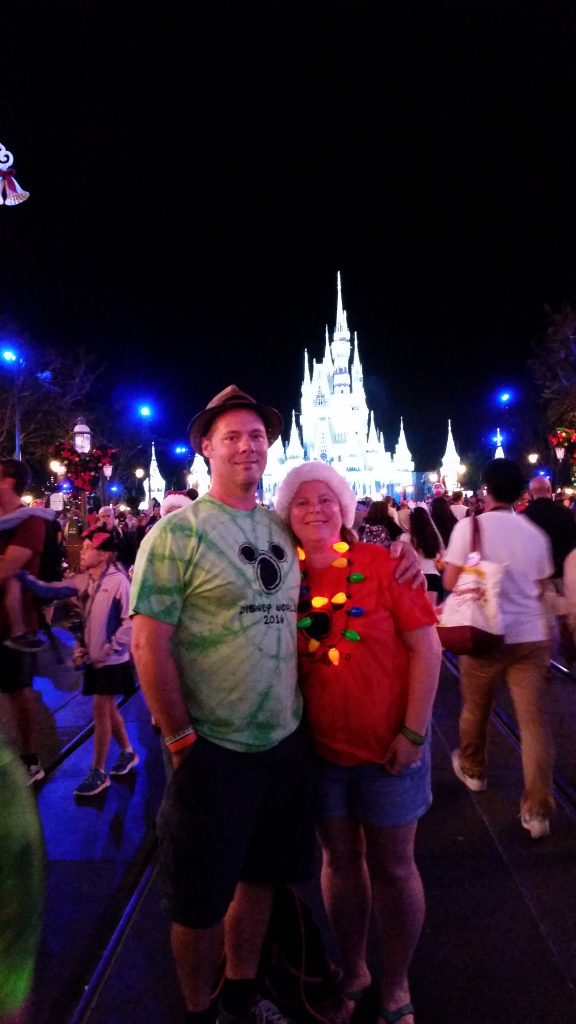 Ready to party!
We donned our coordinating red and green tie-dye shirts with matching jingly red and green Santa hats and off we went! My children were displeased with the hats because they were a "surprise" once we arrived at the Magic Kingdom! (I didn't want them to be "forgotten" in the hotel room or anything!) The event is a fun experience for adults, kids, and teens! Even my husband enjoyed himself (and is looking forward to November 2019) and he's not near the Disney and theme park fan that I am!
The Magic Kingdom is decked out for Christmas, there is a special Christmas-themed parade, special shows, and it even "snows" on Main Street USA! It was truly a magical experience to see the "snow" on Main Street. However, you must remember it's Florida and it is not actual snow (it's snoap), so please don't eat the soap bubbles! I'm not sure who will be more excited this November….my older daughter or m grandkids!!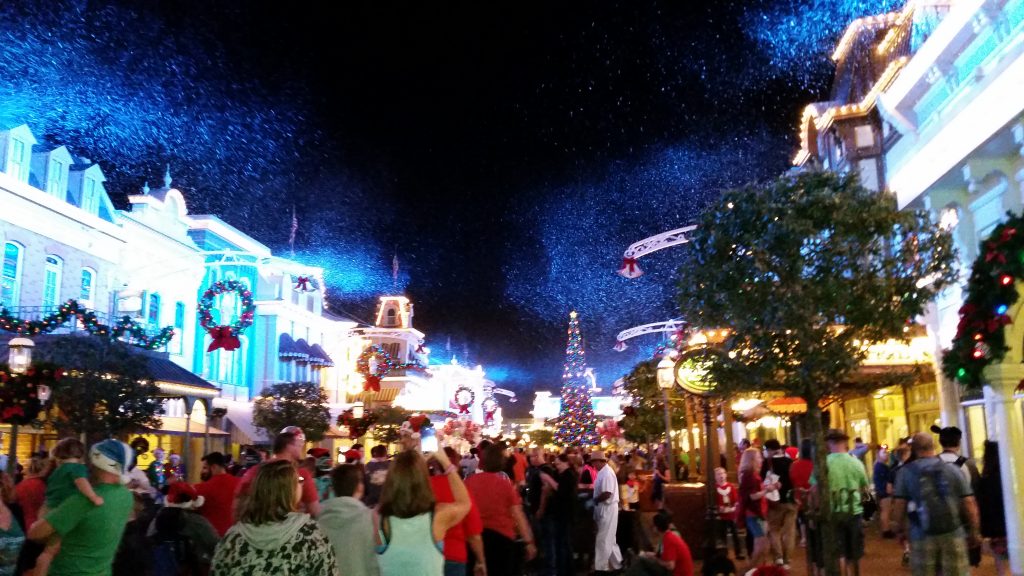 However, the parade was fantastic as well! We typically do not take the time to watch the parades all the way through, but the Christmas parade was a must-see! I was happy to find a spot early so we could have a great view!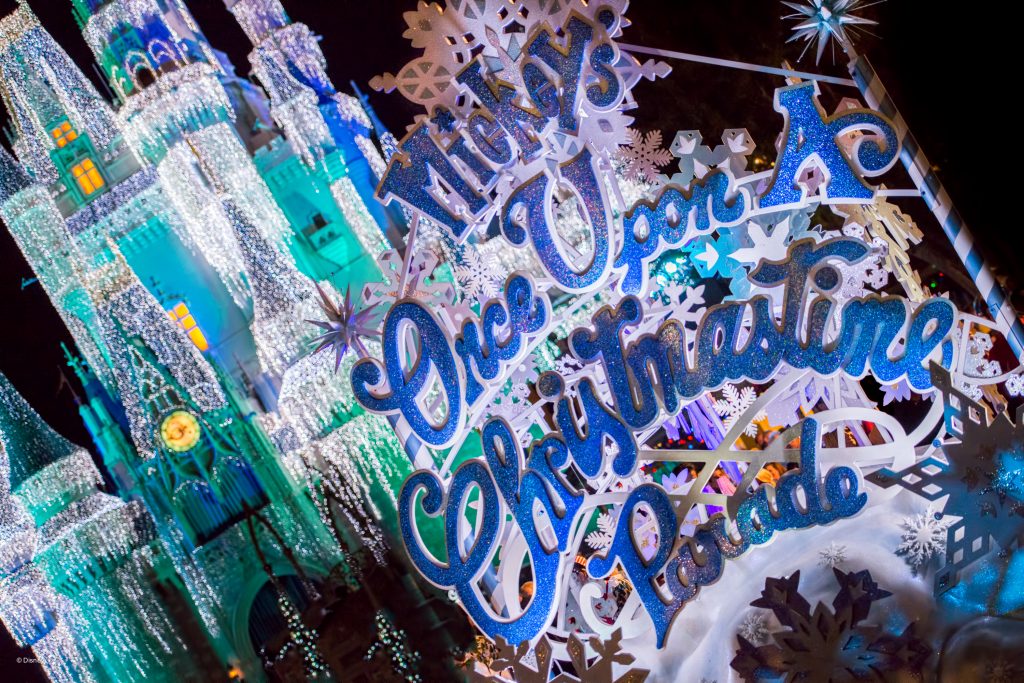 Check out Party City's current Coupons & Promotions!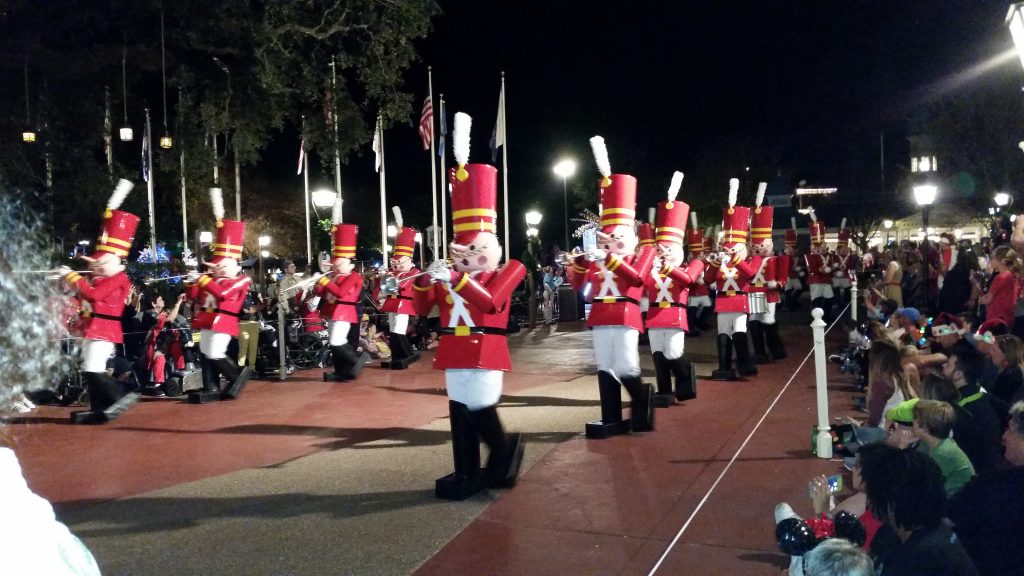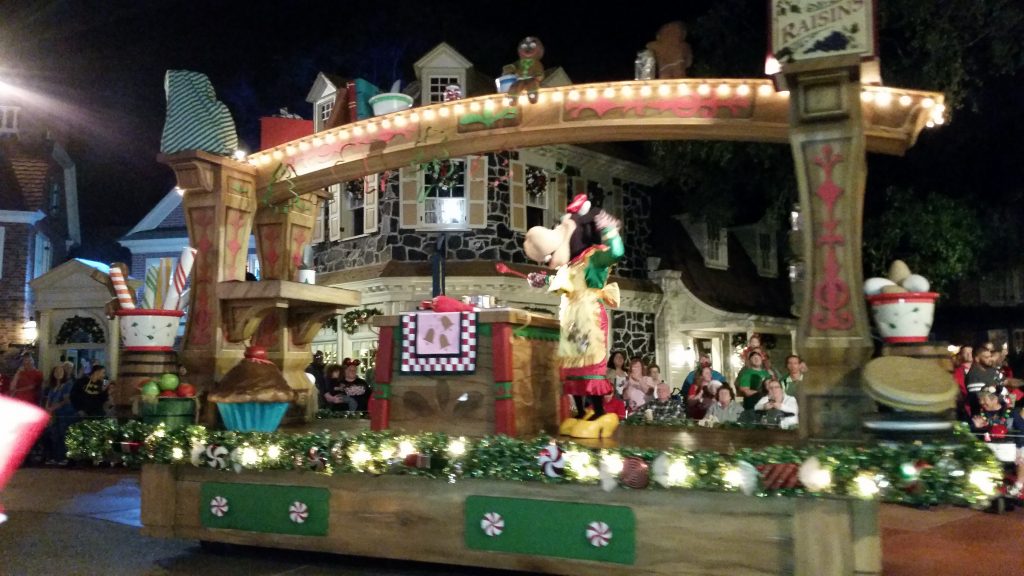 There are many other special treats throughout the Very Merry Christmas Party, besides snowing on Main Street!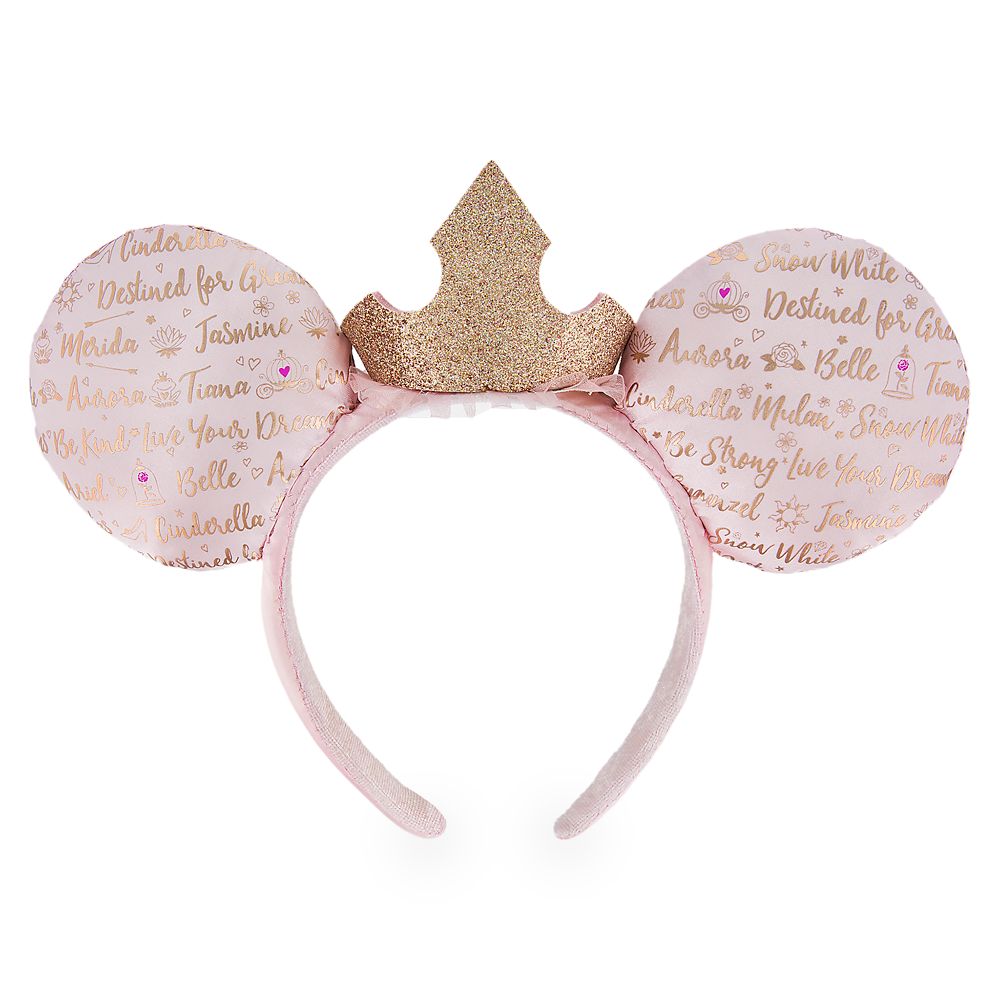 Goodies
There are snacks and drinks available at special locations throughout the Magic Kingdom, such as cookies, soft pretzels, Sno-cones, hot chocolate, apple cider, and eggnog. When we attended in 2016 there were different cookies at each location and so we had to try each one! Everything was very tasty, but my favorite had to be the peppermint cookies!!
Rides and Entertainment
Rides are open with some slight changes, such as the Jungle Cruise becomes the Jingle Cruise! There are also special shows and dance parties that both adults and kids enjoy! We spent most of our time doing the activities that were only available during the Very Merry Christmas Party, though we did ride a few of the regular rides too!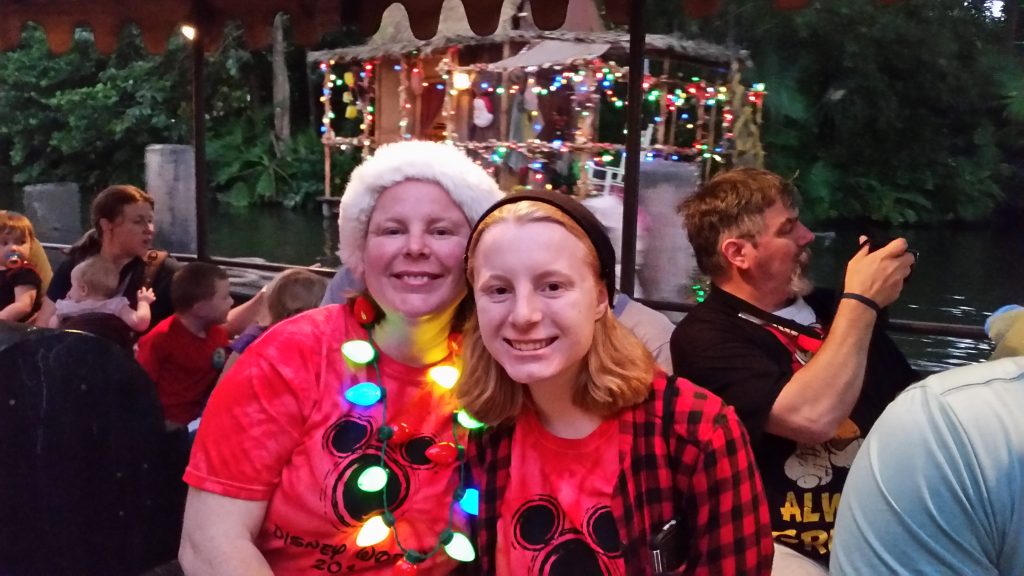 Off on the Jingle Cruise we went!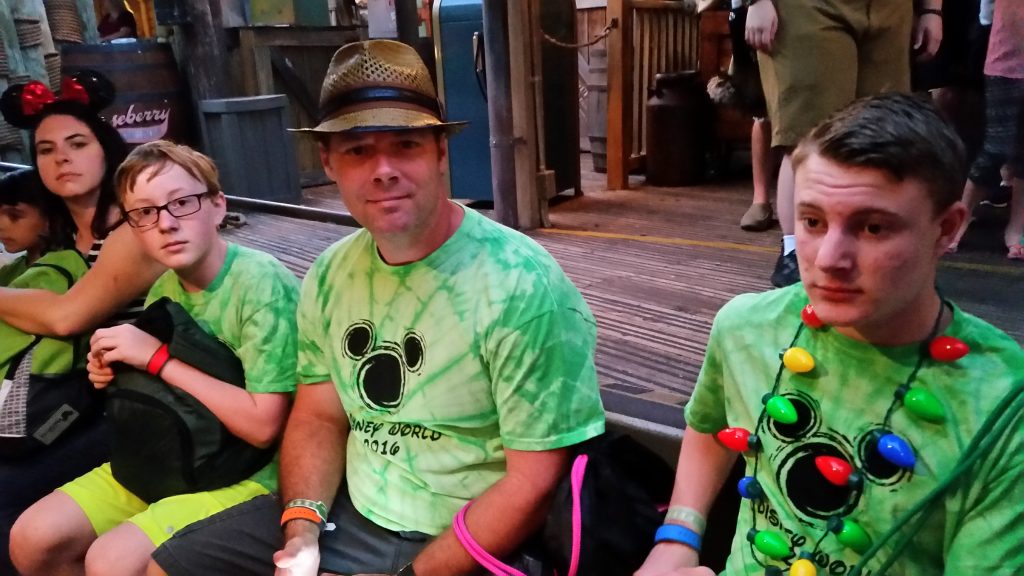 Exclusive Character Meet and Greets
One of the other exciting special events that take place at Mickey's Very Merry Christmas Party is the special character meet and greets! We were able to see and get pictures with all seven dwarves and with Jack Skellingon! I honestly didn't know anything about Jack Skellington when we attended in 2016, but my adolescent daughter was thrilled! It was great to see her excitement when she got her picture with him.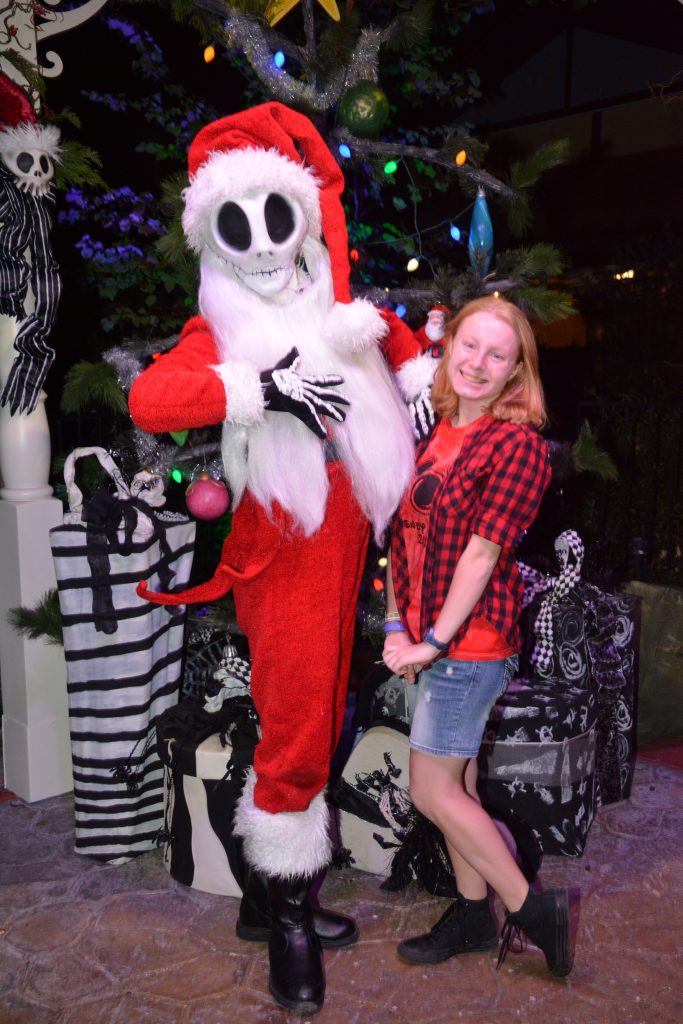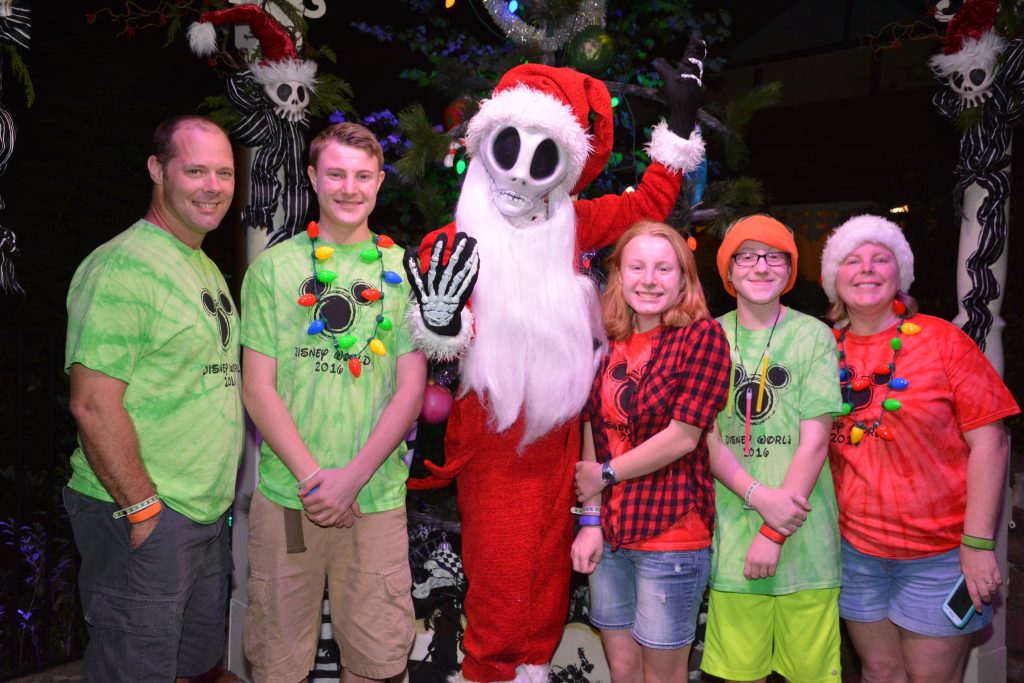 My youngest son only had one request–Genie! We barely made it to see Genie before the event closed for the evening, but I am thankful we made it in time! He was thrilled!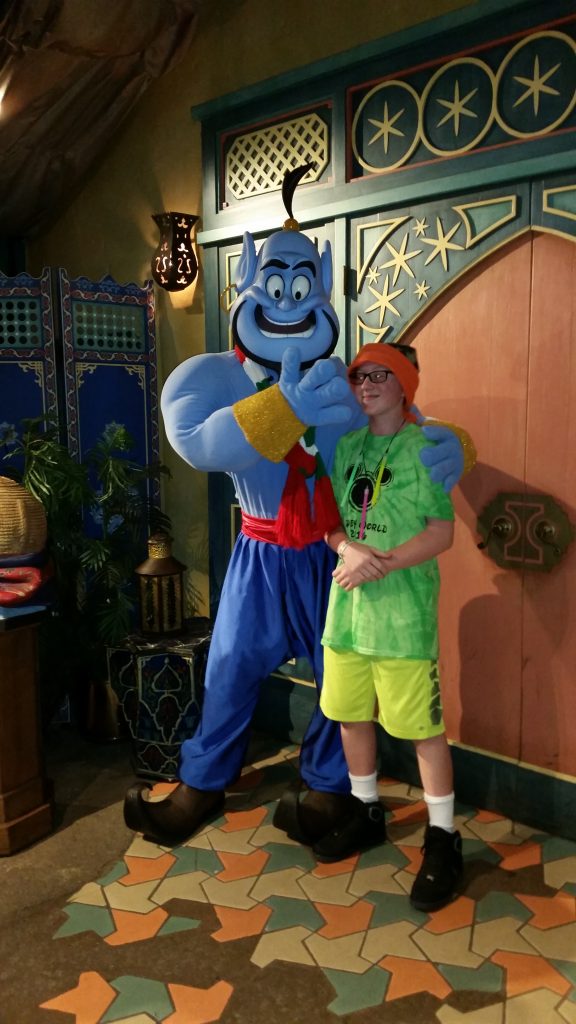 Additionally, my daughter found Peter Pan scurrying around the Magic Kingdom and wanted a picture with him! However, he made her chase him to get a picture! It was GREAT! I laughed and laughed watching the sixteen-year-old girl chase Peter Pan around Adventure Land for a picture!! That is actually one of our favorite memories from that event!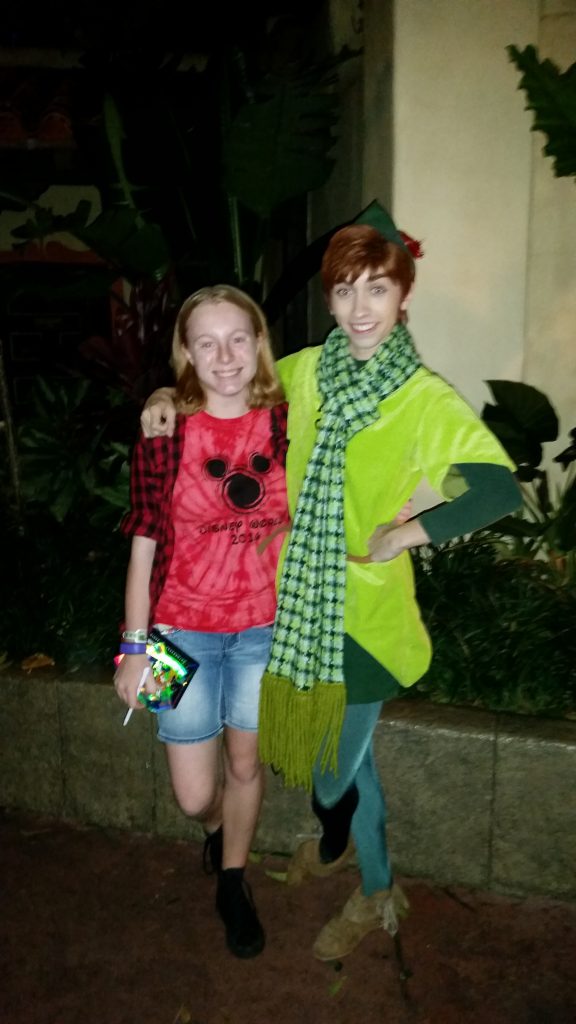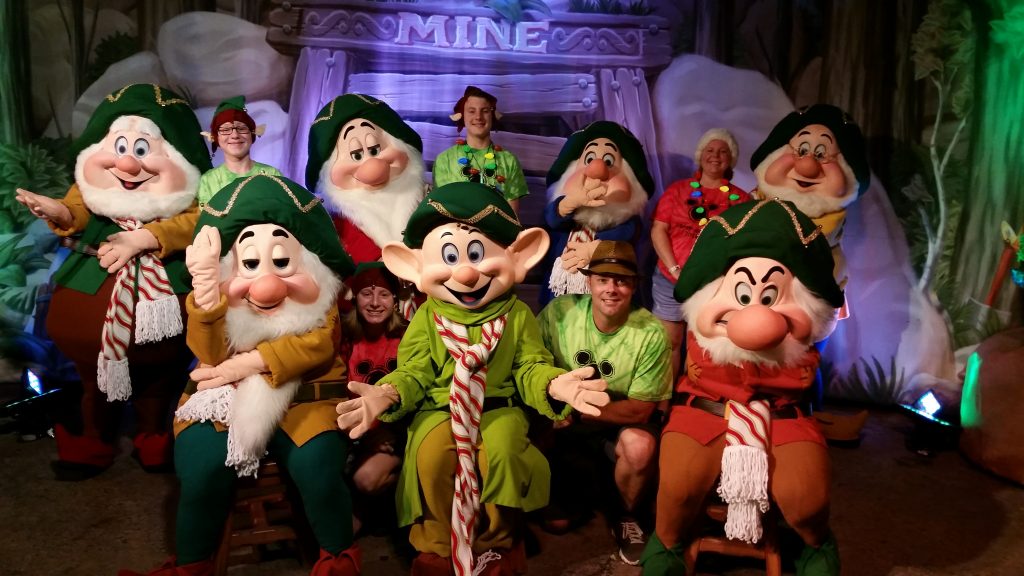 The castle was unbelievable and it was truly a great event and I cannot wait to go back again!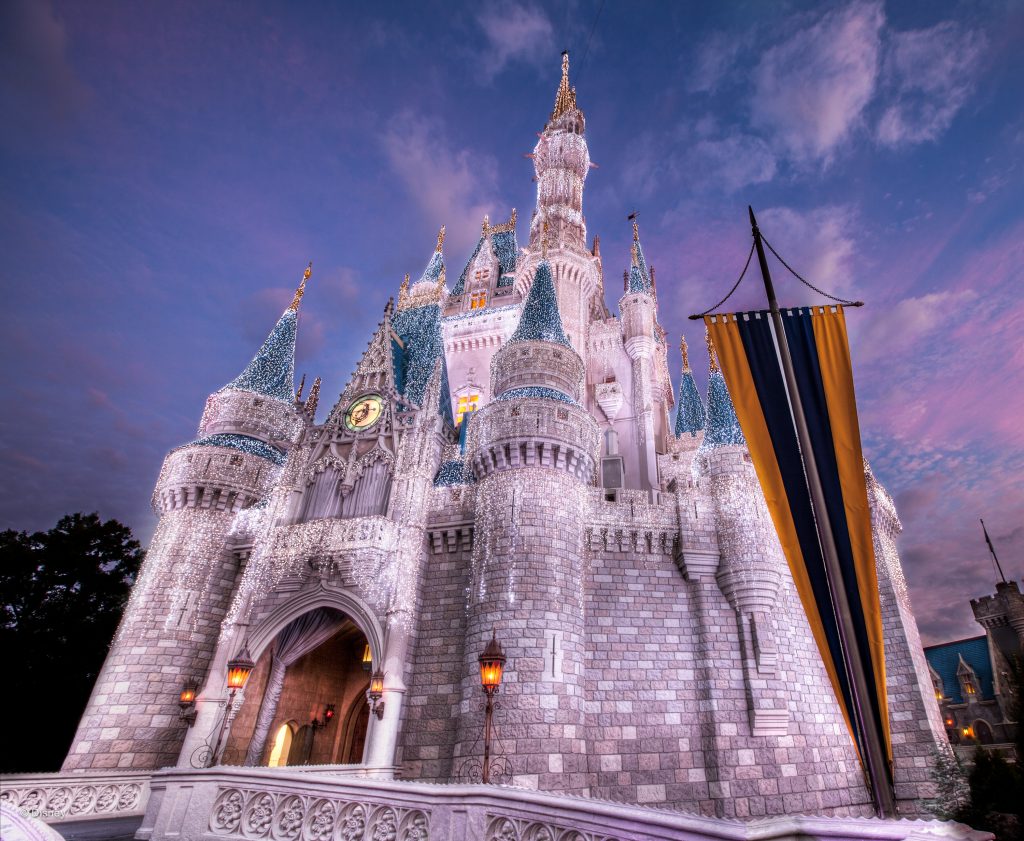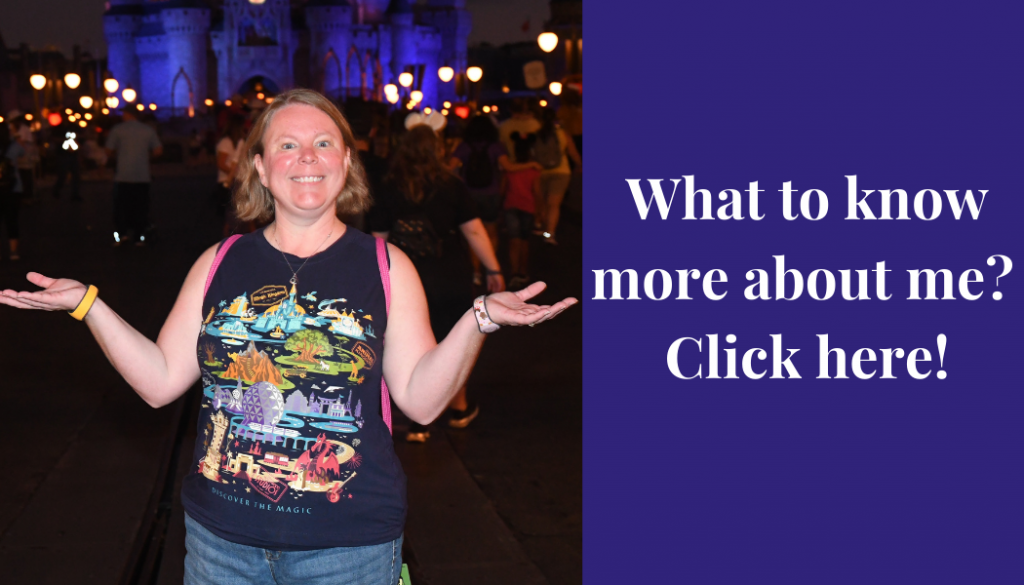 Check out our post about Disney's Keys to the Kingdom tour for more information about great special events at Walt Disney World!