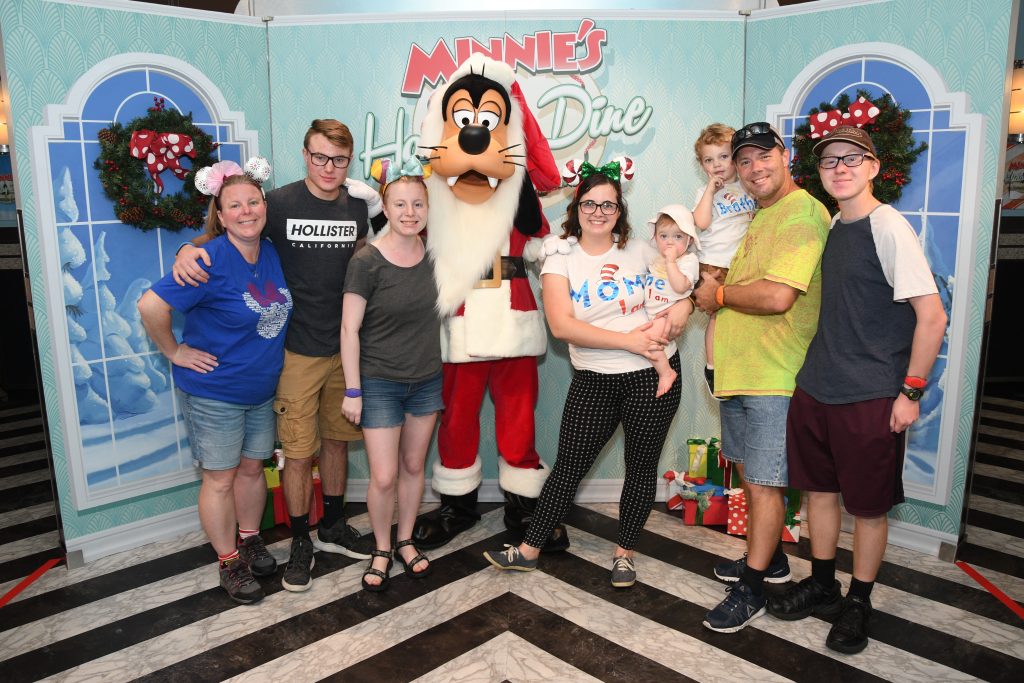 Minnie's Hollywood and Vine is a character buffet that is perfect for all ages! This has been a staple during the majority of our Disney World trips because the food is good, the character experiences are great, and we are typically able to get show passes with dinner!
---
Once you check-in, you wait outside on the porch until they call your party. You are seated and have the opportunity to have a special picture taken with one of the characters at a photo set! This time we had Santa Goofy!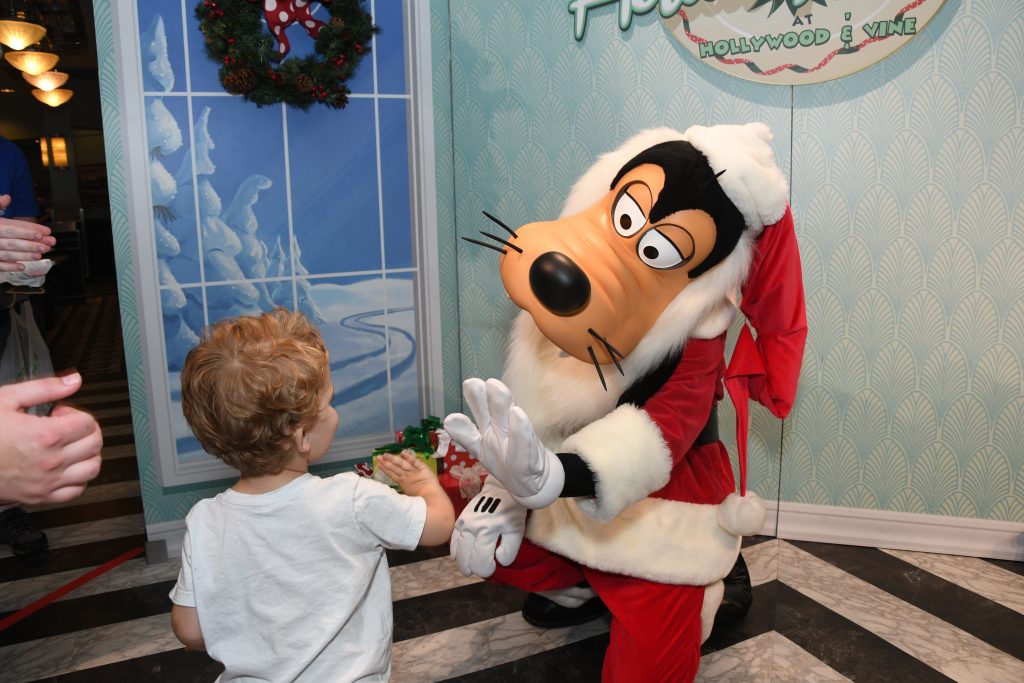 Goofy Plush Medium 20" Official shopDisney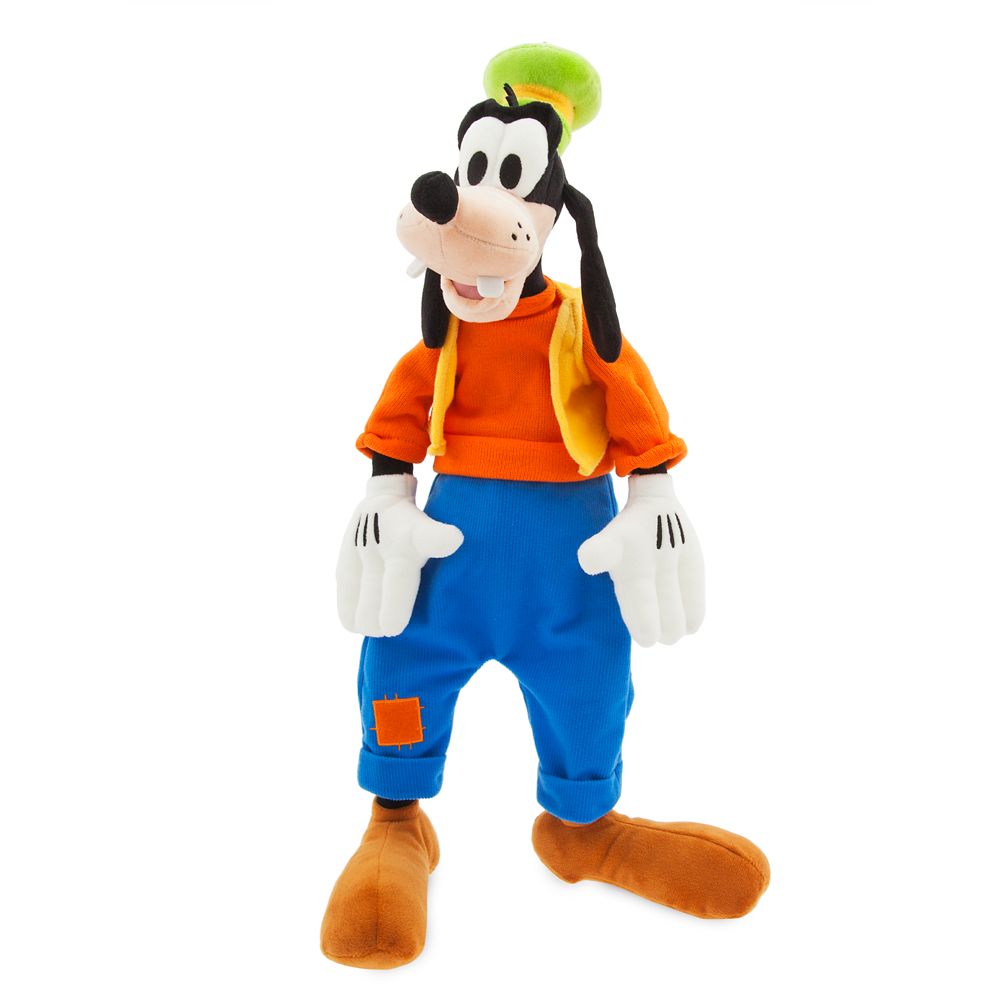 Once you are seated, you make your drink orders and then you are free to help yourself to the buffet!
We took turns going to the buffet, one so the toddlers did not keep having to get up and down and, two, because we didn't want to miss any of the characters!
Mickey, Minnie, Donald, and Daisy were walking around to do meet and greets! We were able to take pictures with them and have them sign t-shirts for the kids and a chalkboard sign for our wall at home!
Here is Minnie! She was the first character we got to see!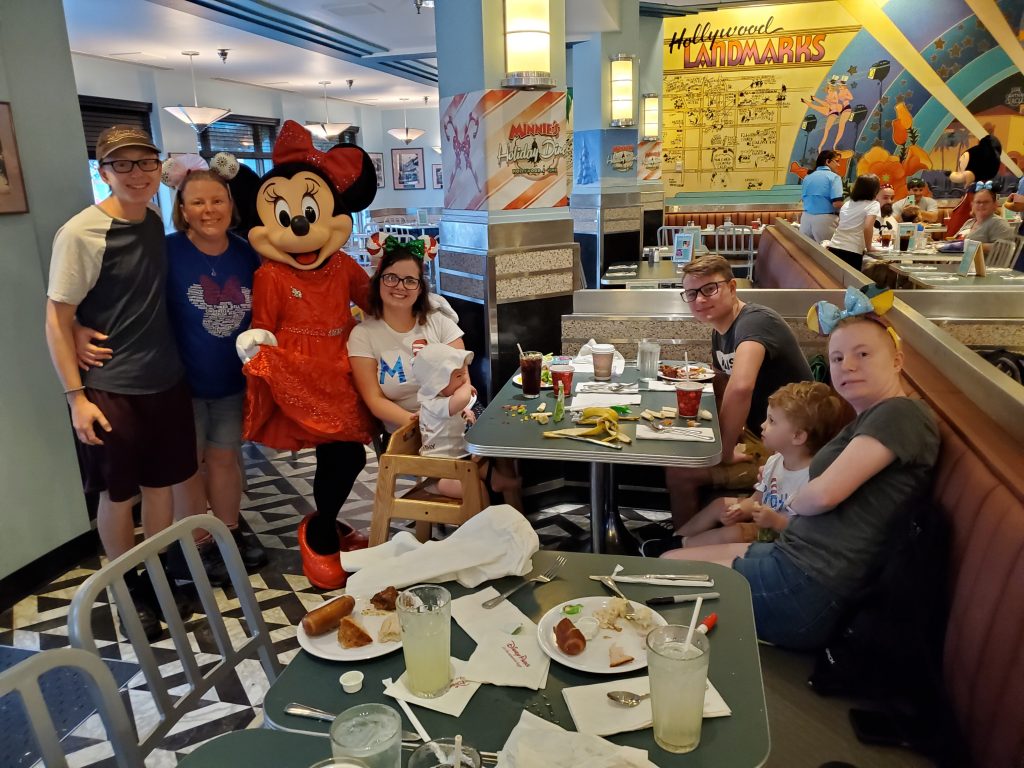 Minnie Mouse Sequin Ear Headband Official shopDisney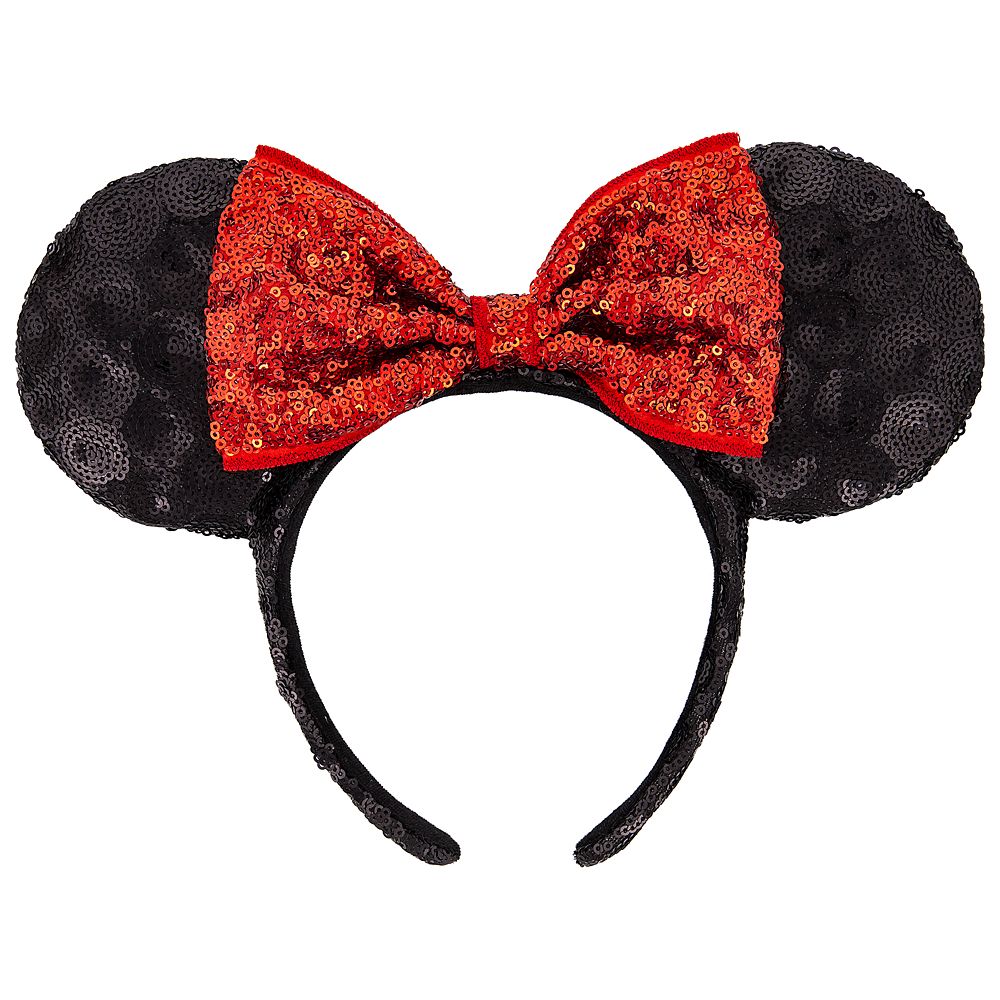 Next came Mickey!!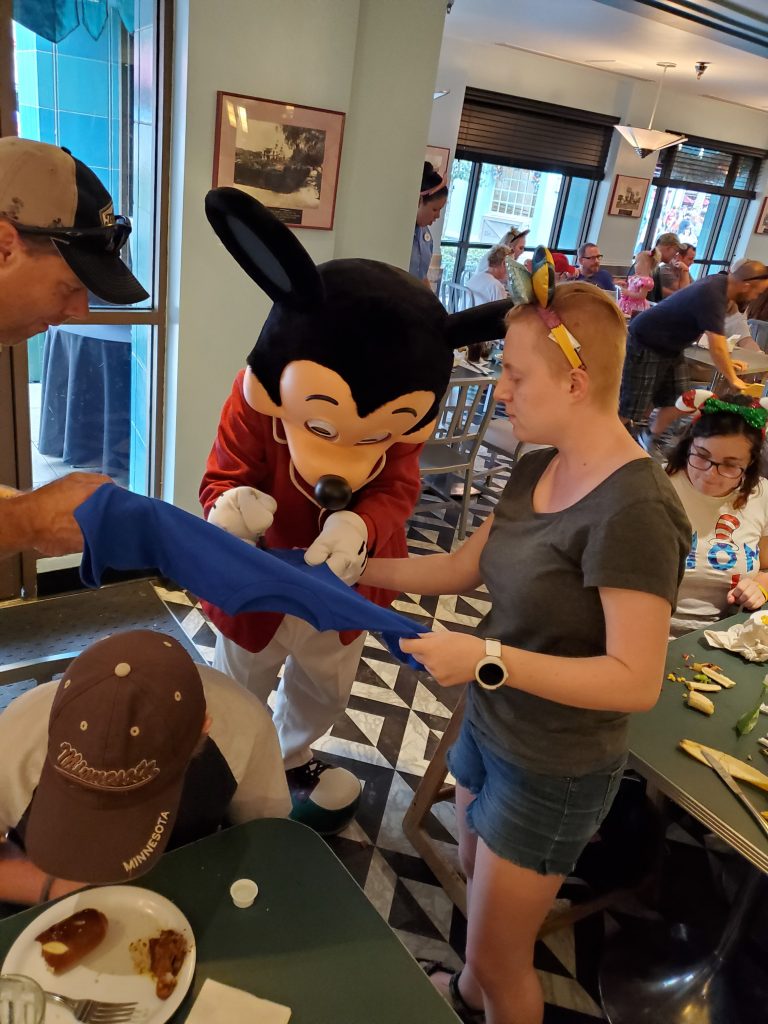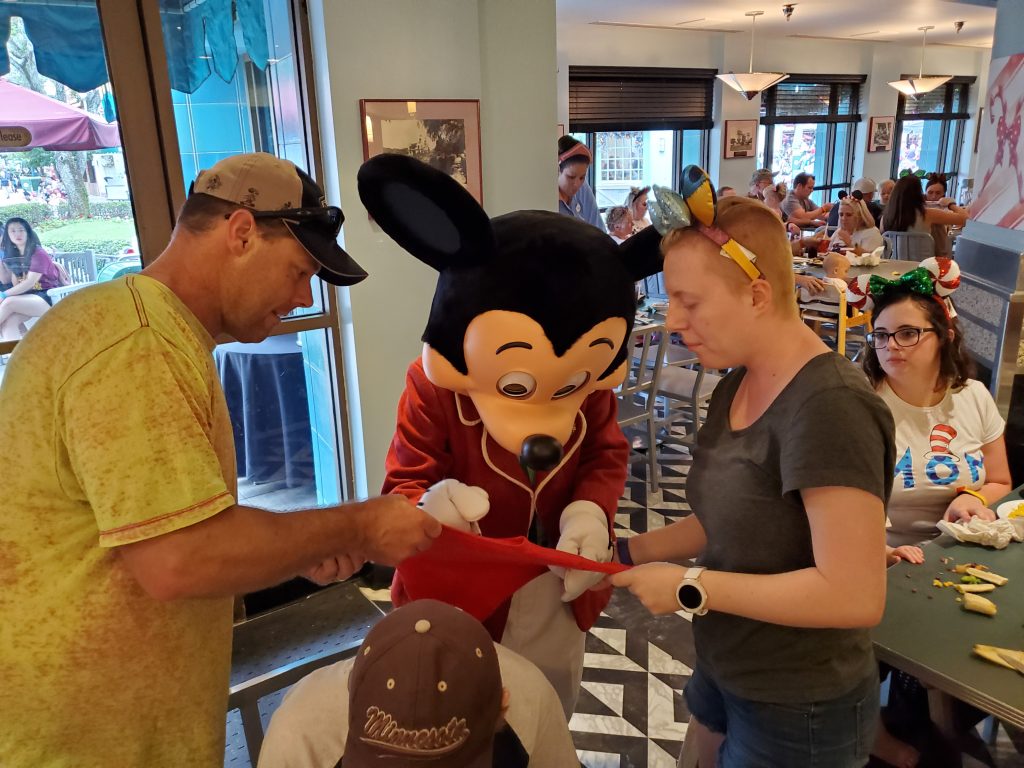 Mickey Mouse Americana MagicBand 2 Official shopDisney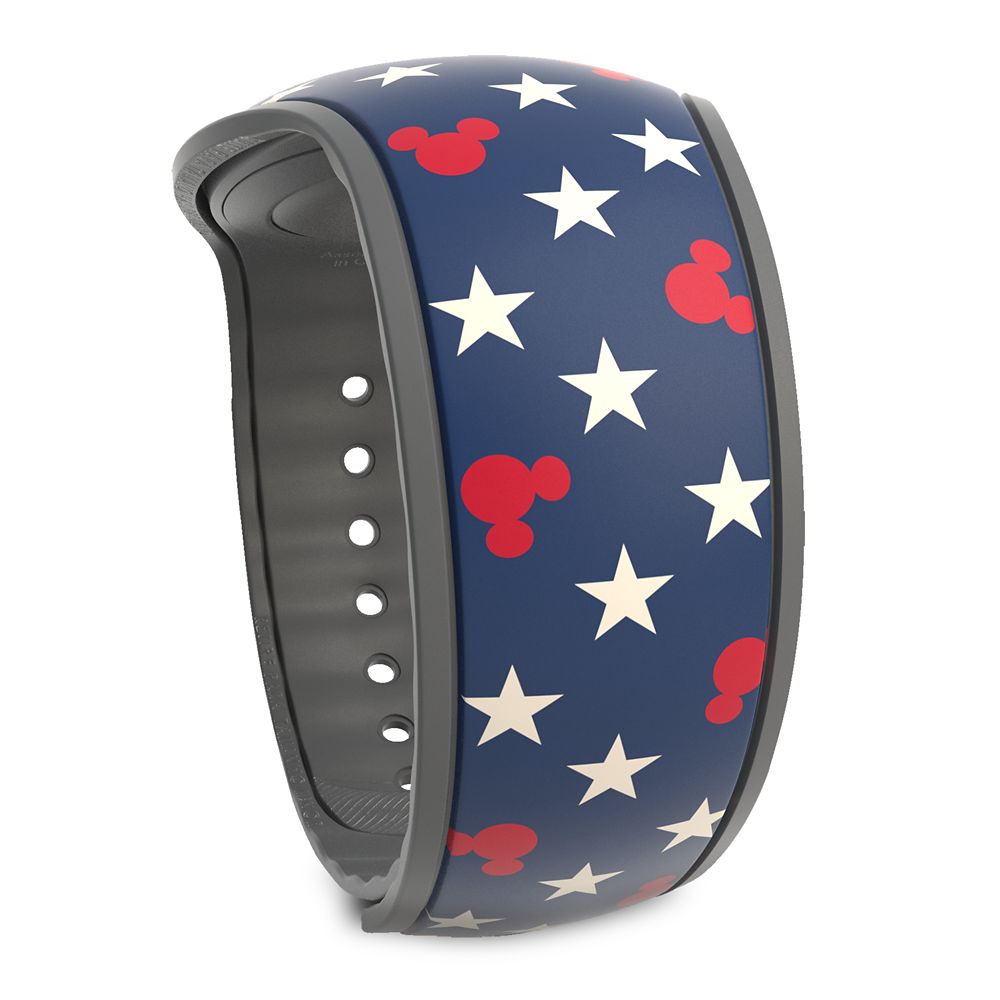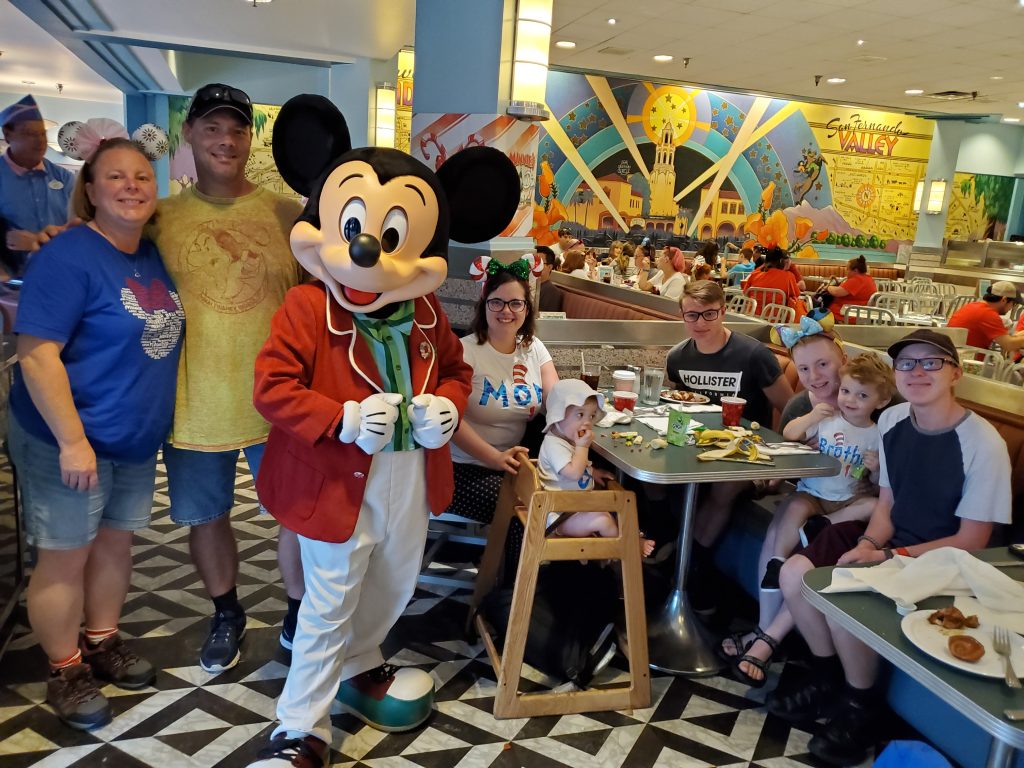 We were seated by the photo set, so we got the treat of seeing Mickey and Goofy being goofy!!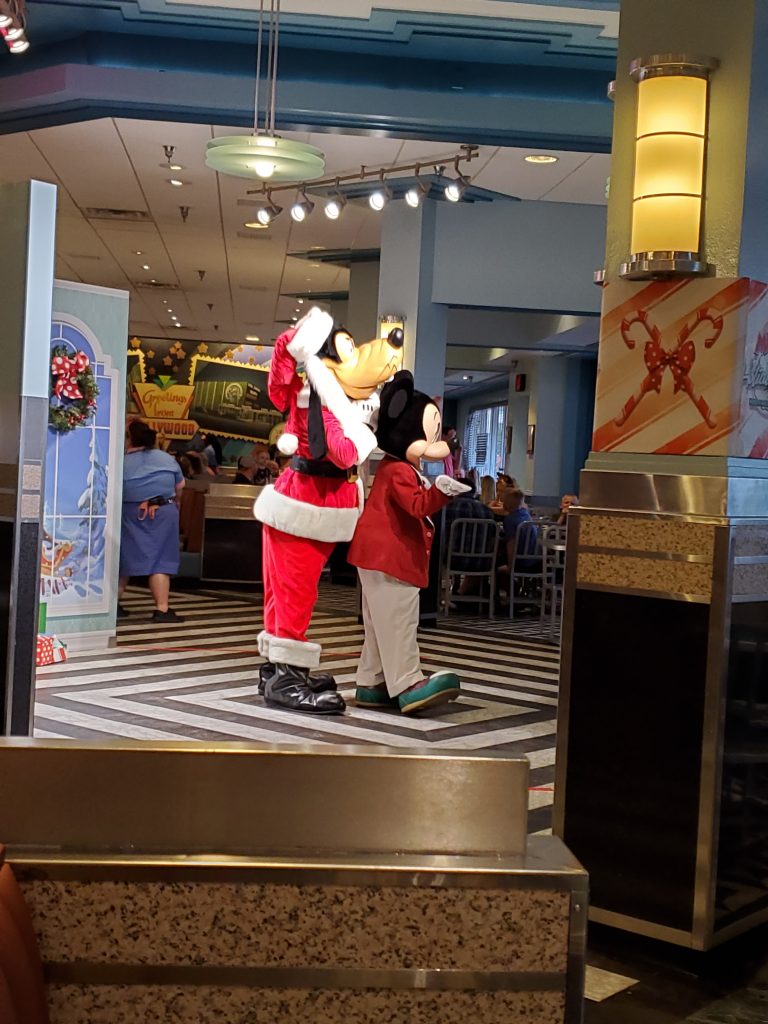 Donald came to visit us next!
We had such a wide variety of ages in our group, he didn't even realize the toddlers next to us were with us at first and only posed with my husband and two of our teens!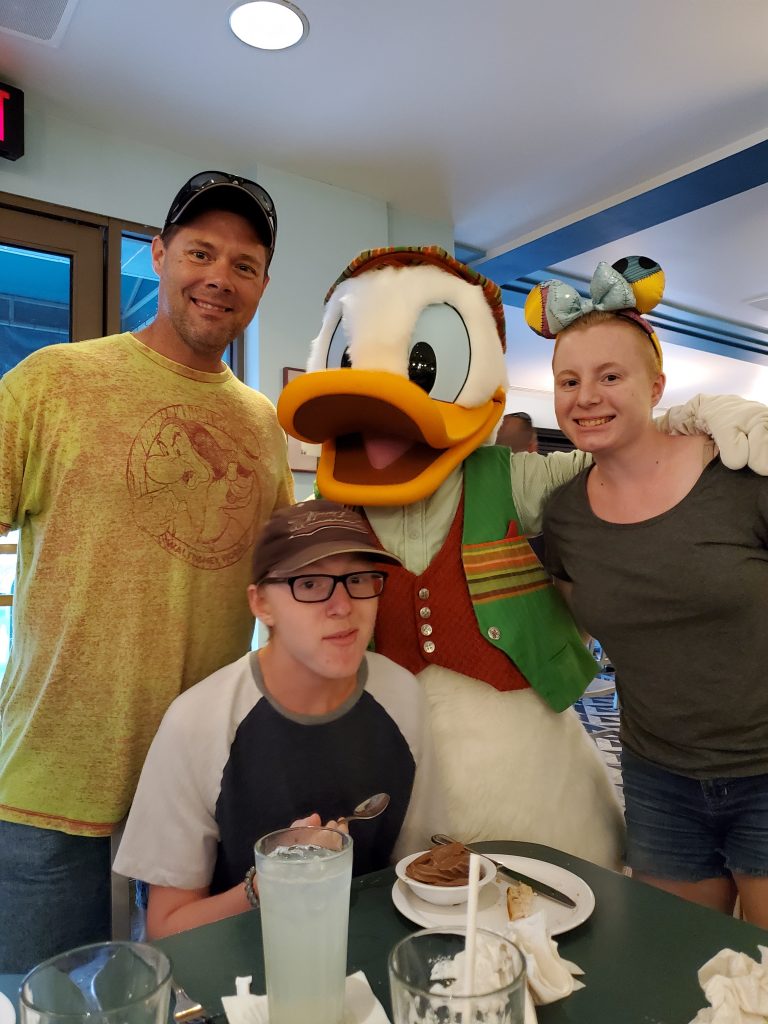 This one included everyone but my oldest daughter and toddler grandson who were on a potty break!
Donald Duck Fuzzy Bag Charm Official shopDisney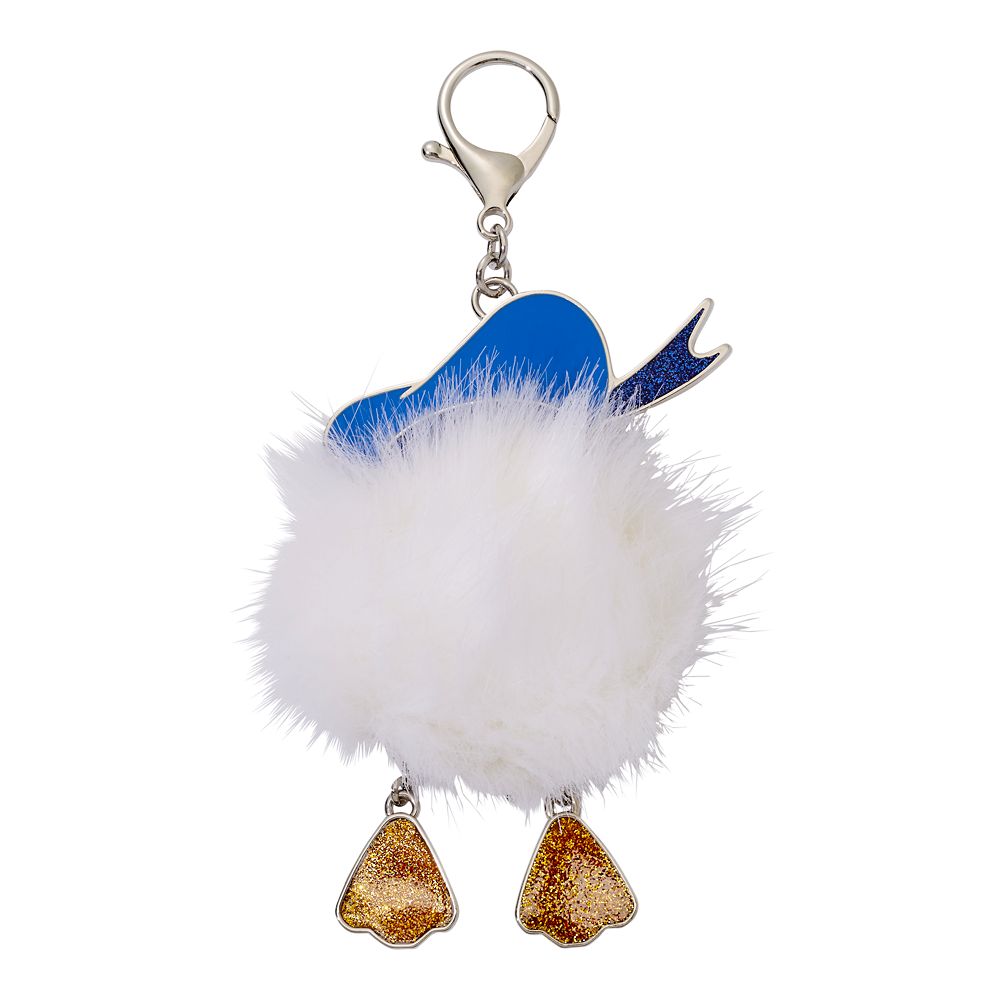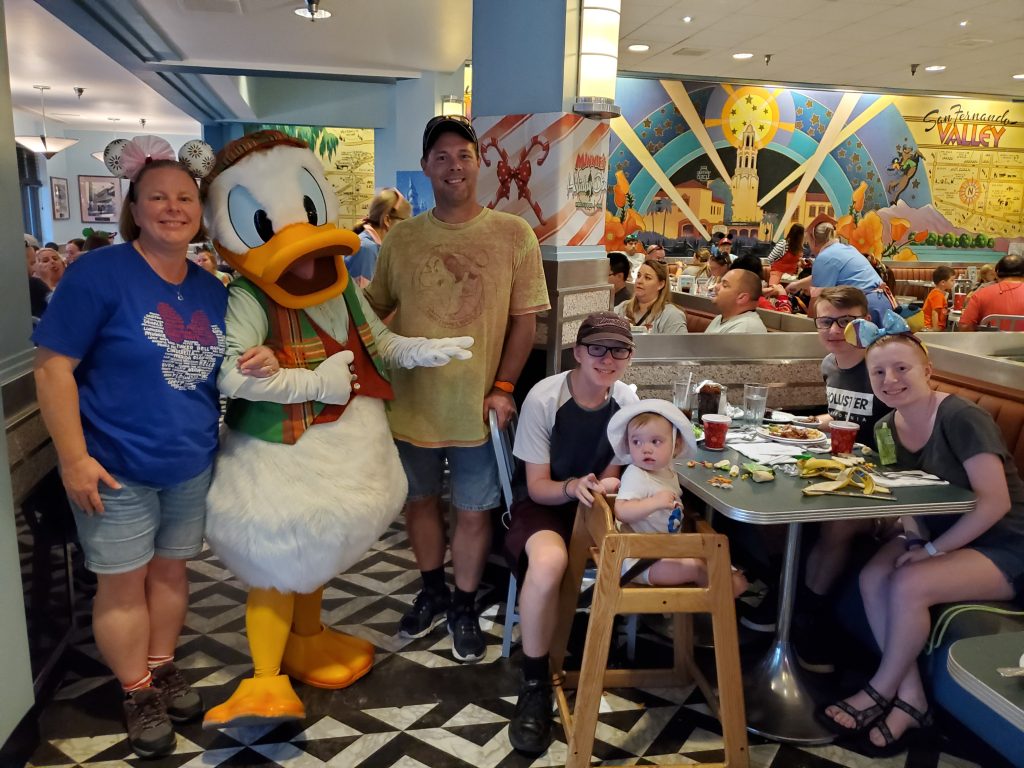 Our youngest granddaughter was not super thrilled with the characters. However, this is an amazing picture that Donald took with her! He touched her and she didn't even realize! If she had realized…she would have had a very unhappy face!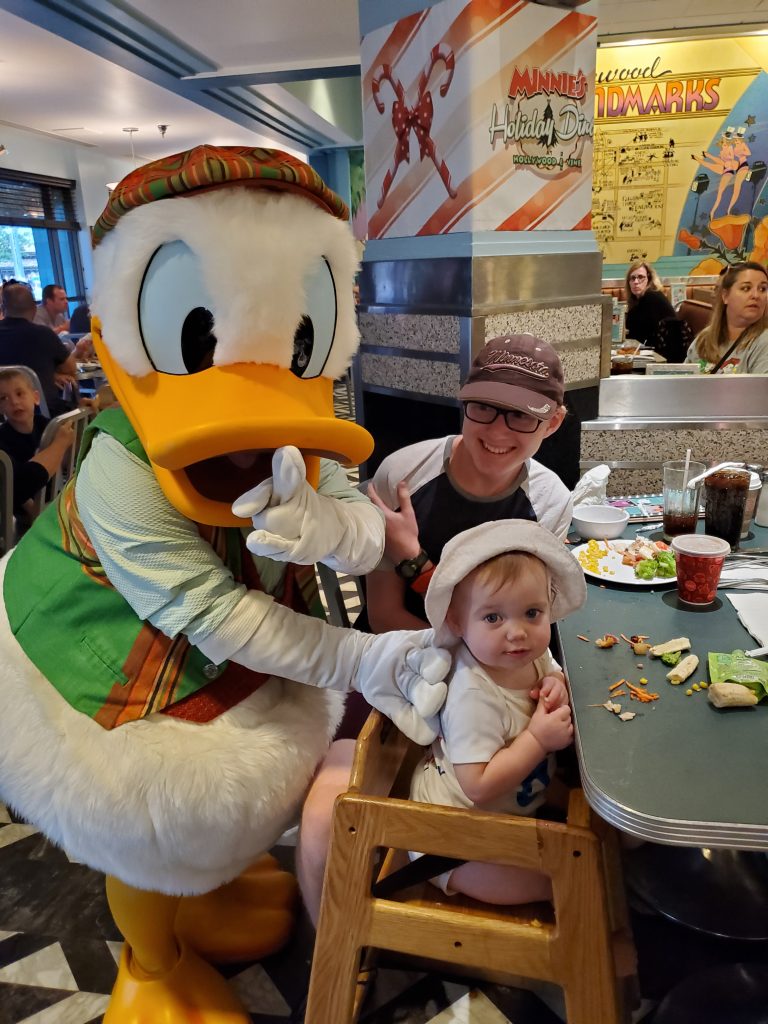 Though she was happier with no new character friends around!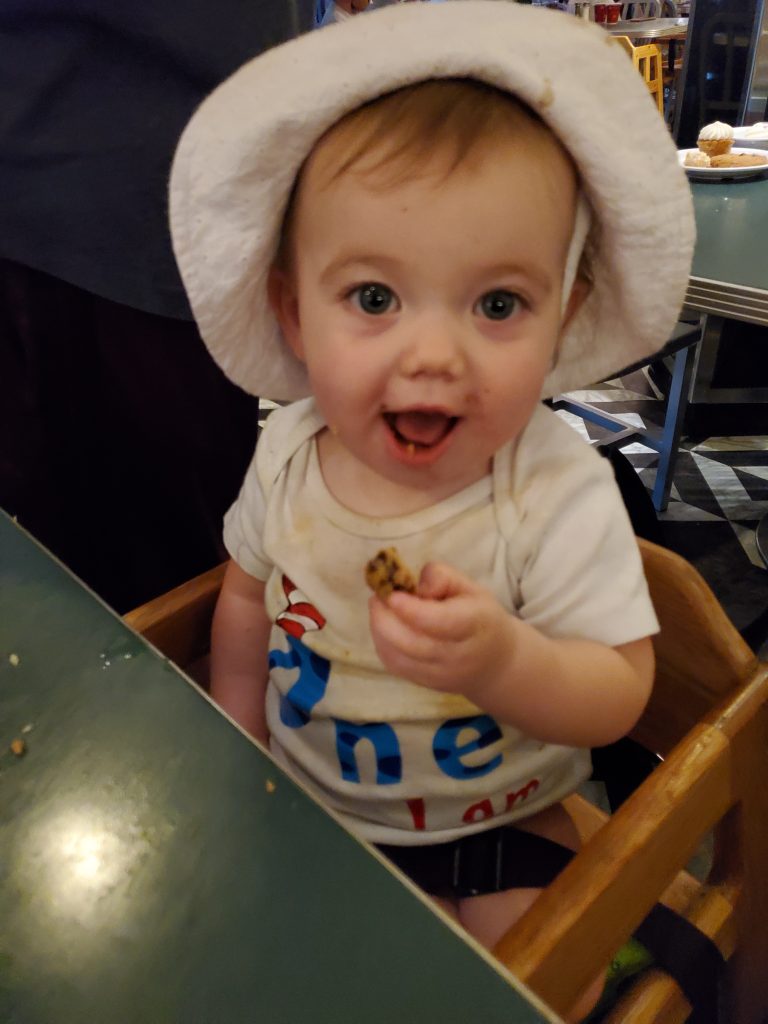 Last, but not least, we met Daisy Duck!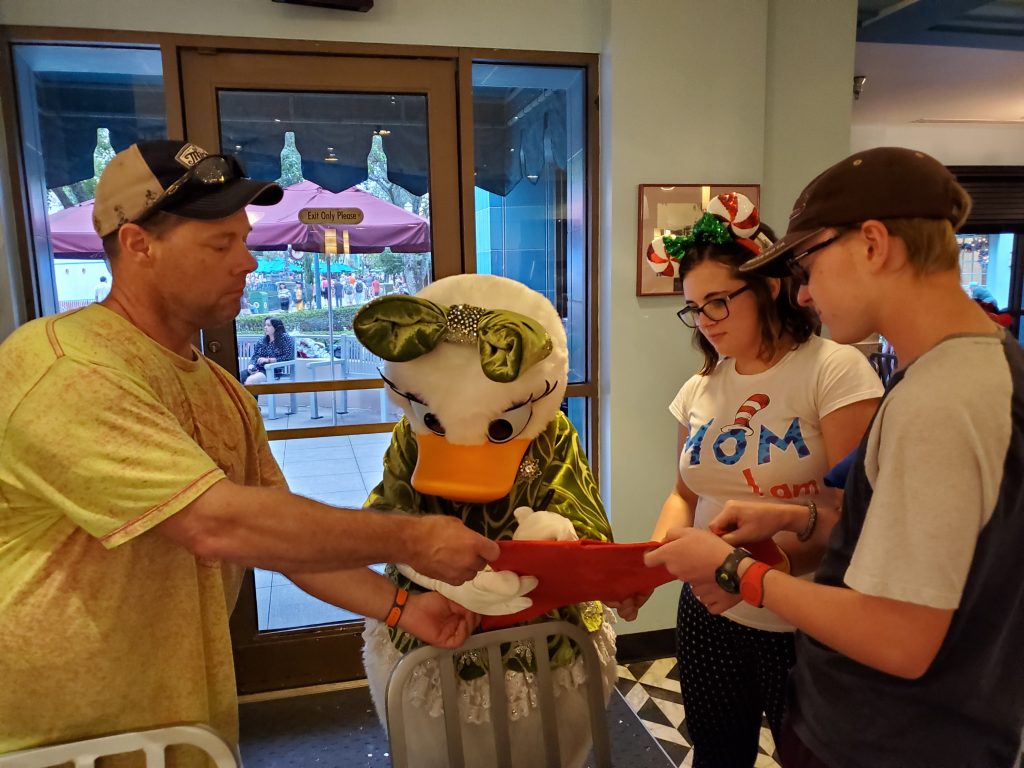 The characters did such an amazing job talking to and interacting acting with the big kids and the little kids too!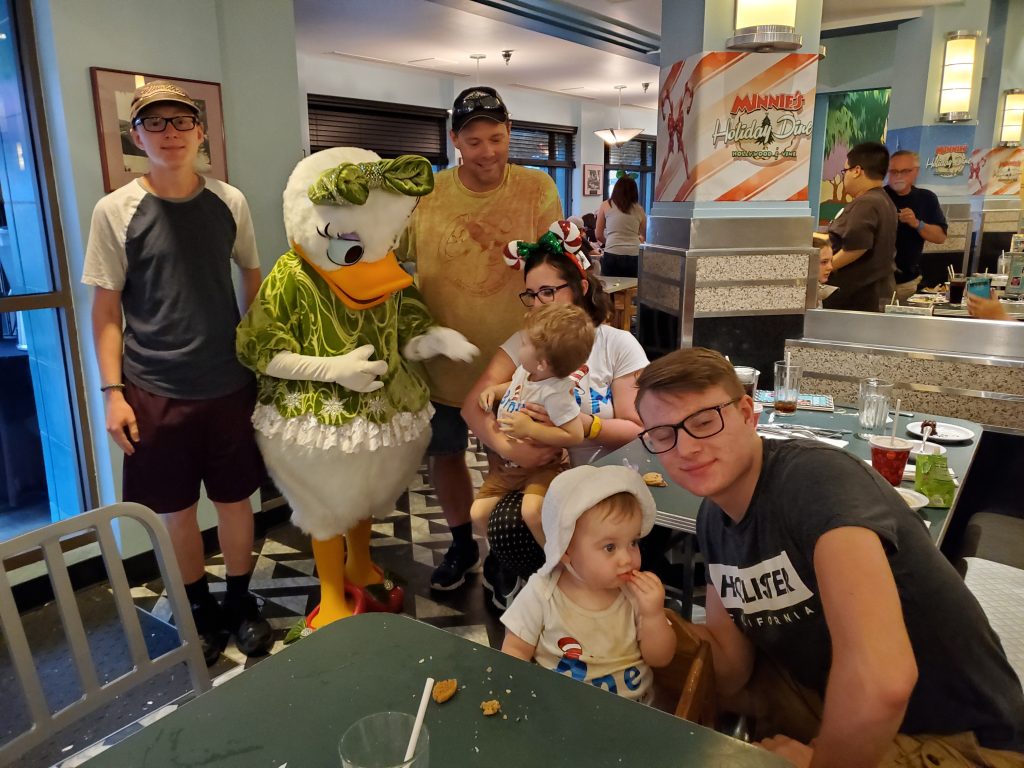 Minnie Mouse and Daisy Duck Dessert Plates Official shopDisney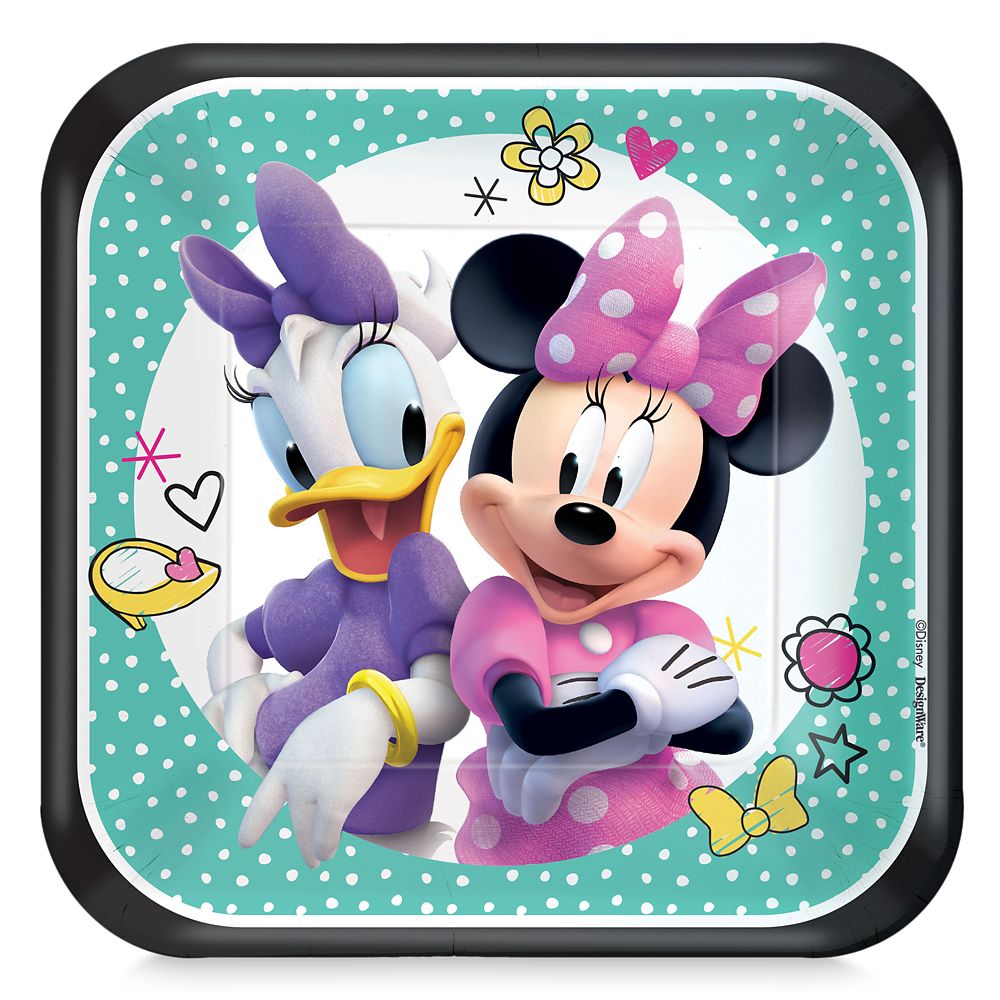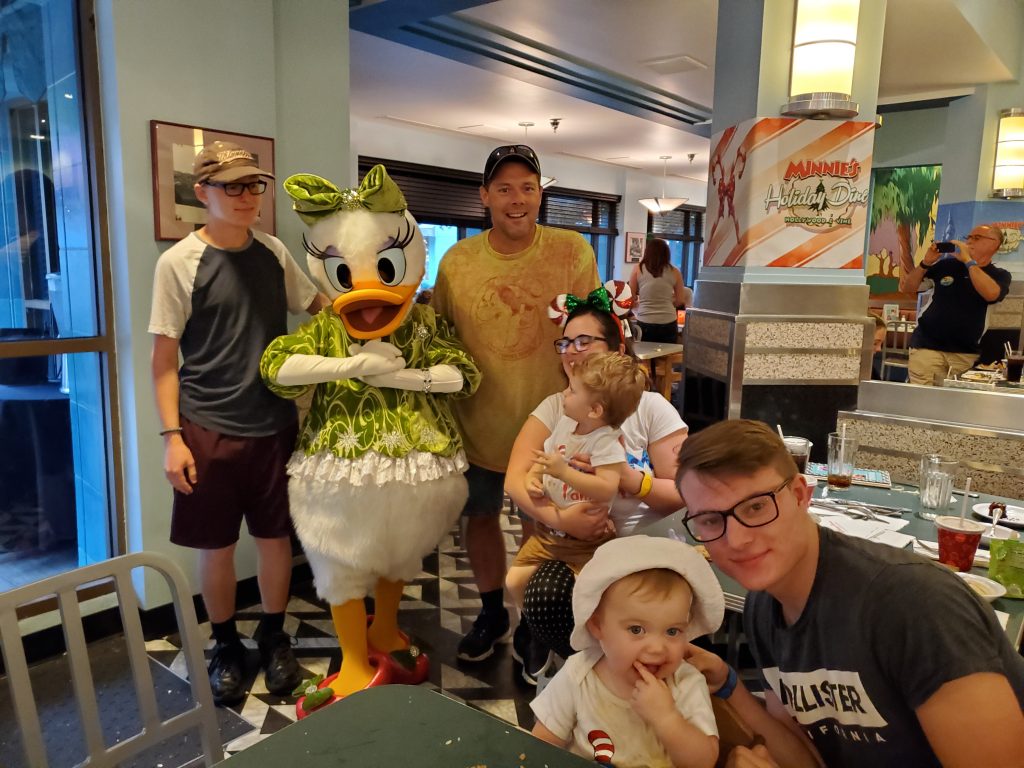 Any MY favorite picture….
The toddler lasting longer than the teen! (yes….he REALLY is sleeping in the restaurant!)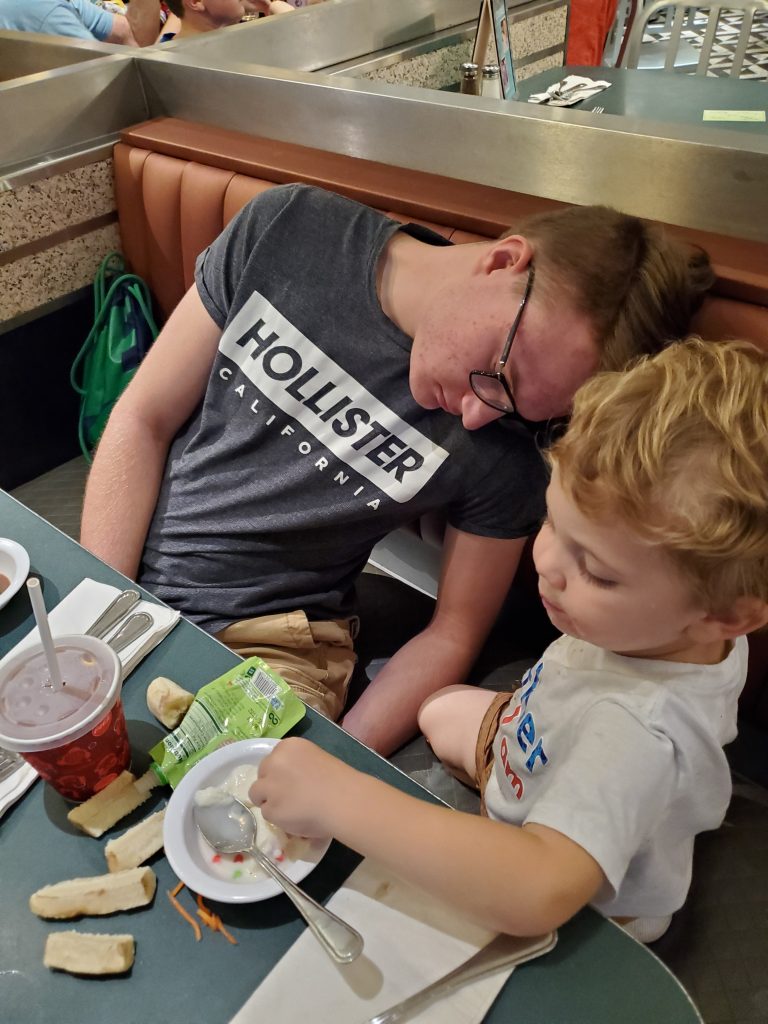 The BEST part….when we were at Minnie's Hollywood and Vine in the summer of the previous year, he fell asleep during dinner then! At least this time it was during/after dessert!!
---
Other FANTASTIC restaurants we tried during our last Disney trip were 1900 Park Fair and Boma!! They are great buffets that were just as family-friendly as Minnie's Hollywood and Vine!
---
It's blurry…but I super enjoyed Mickey being amazed at the teens sleeping at the dinner table!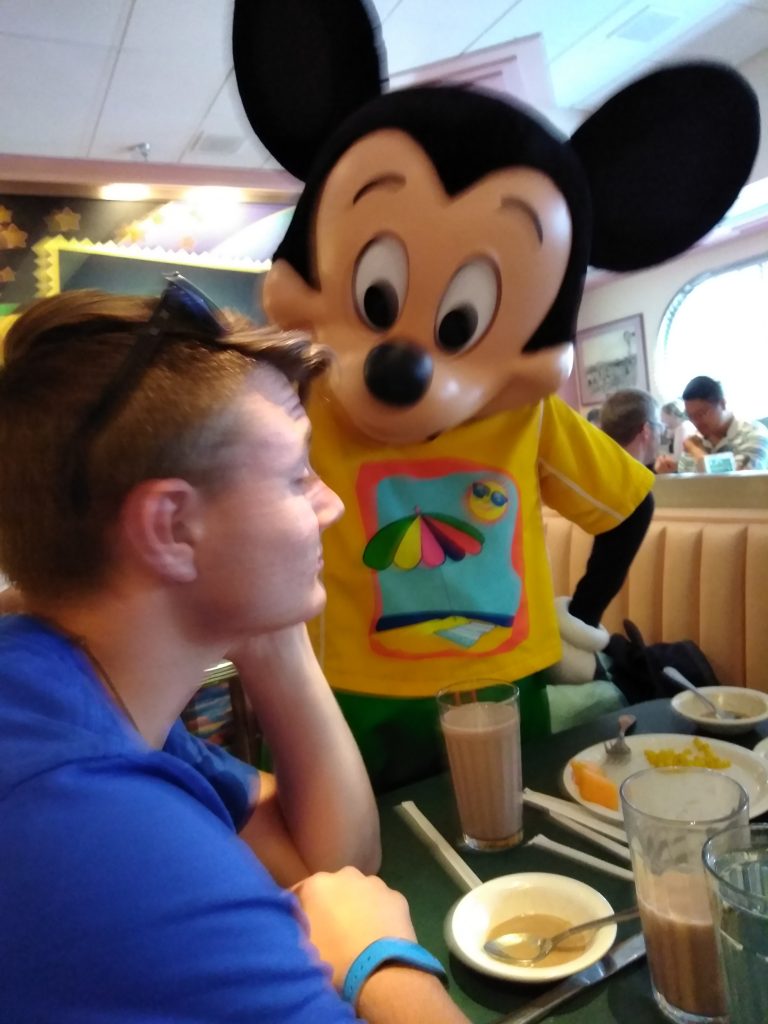 Actually, but he and his brother fell asleep in the restaurant! (They REALLY are sleeping!)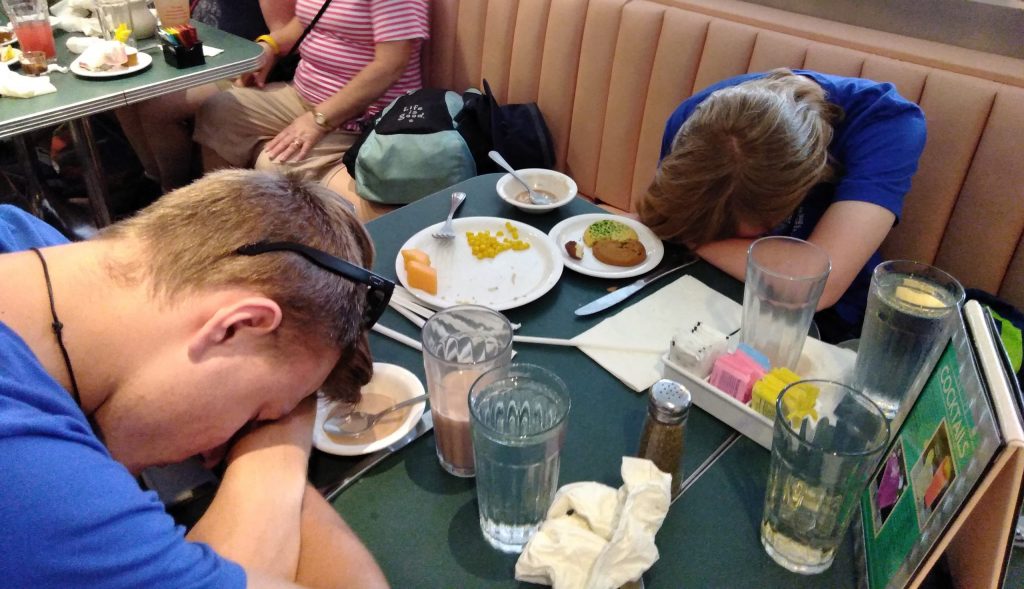 I'm interested to see if they can stay awake next time?!?!?
---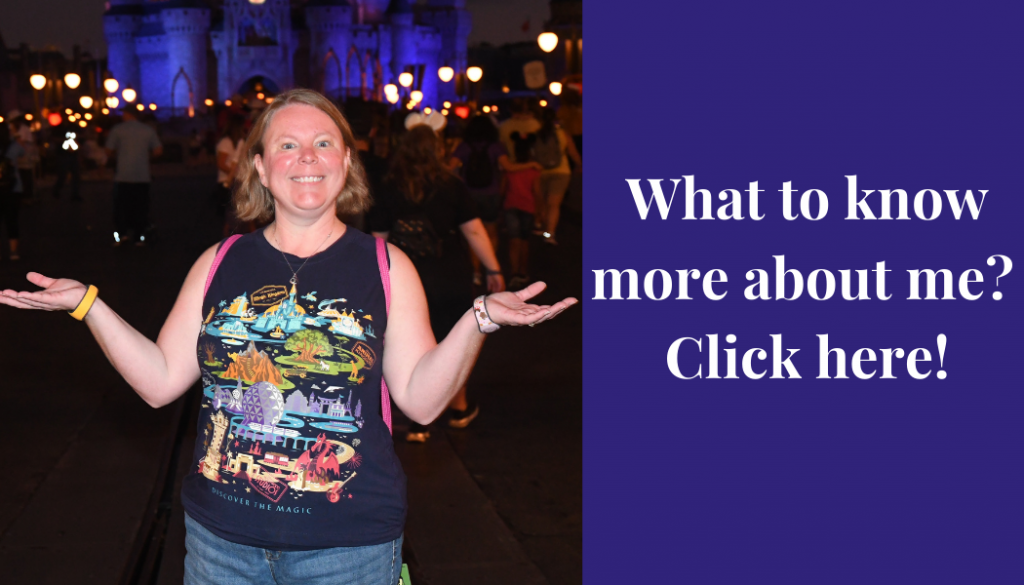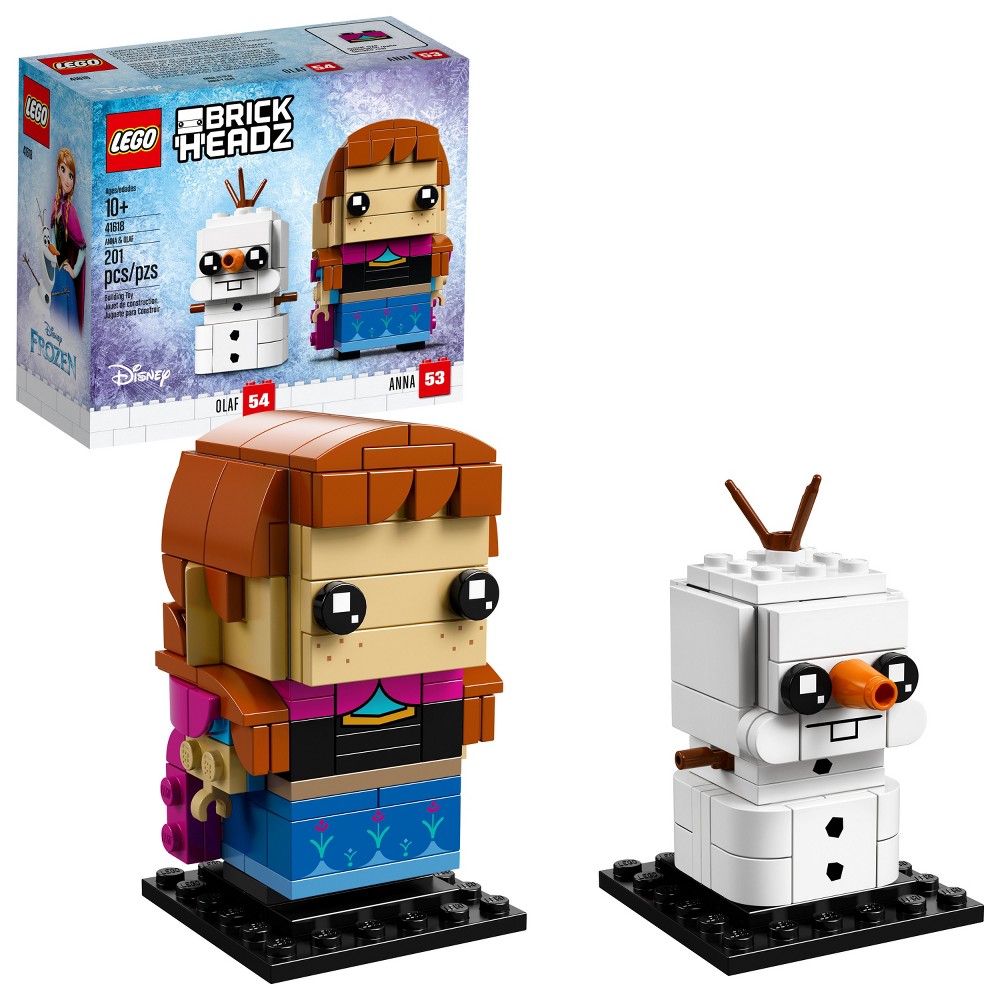 For more articles about Disney, check out these!