There are so many things to love about EPCOT in Walt Disney World and one of my must-dos every trip is visiting The Land Pavillion!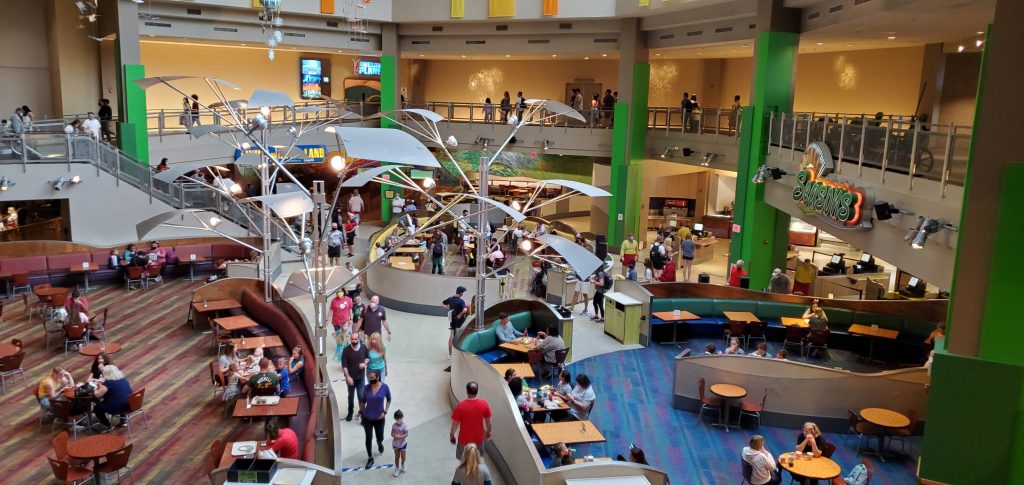 This pavillian is probably best know for housing Soarin'. However, I enjoy Living with the Land just as much…but for different reasons!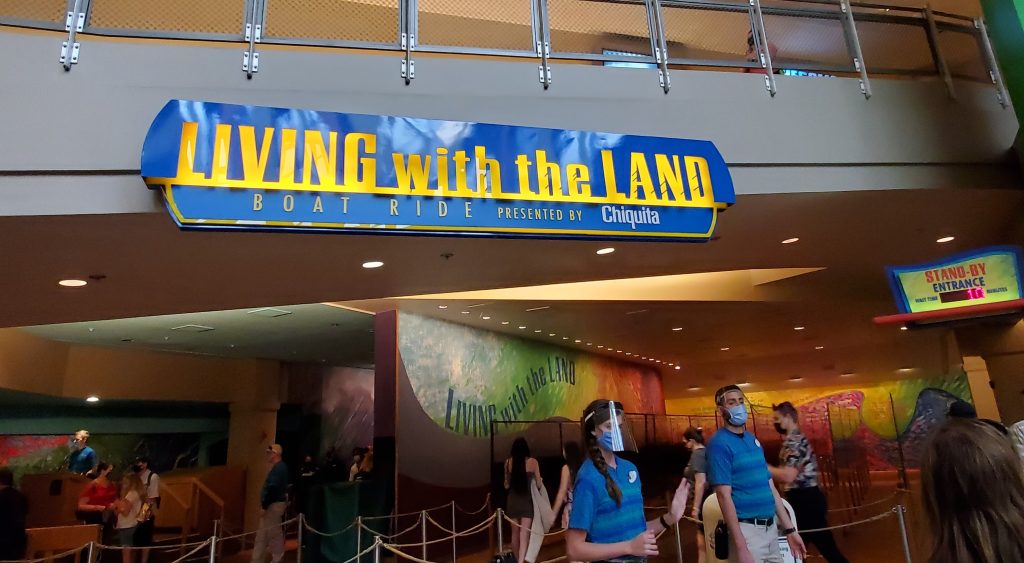 Living with the Land is a relaxing boat ride and educational journey! It's a great place to rest tired feet and enjoy some climate controlled weather!
They decorate Living with the Land to go along with the seasons and any festivals that are going on at EPCOT. It's always cute, well-themed, and full of hidden Mickeys!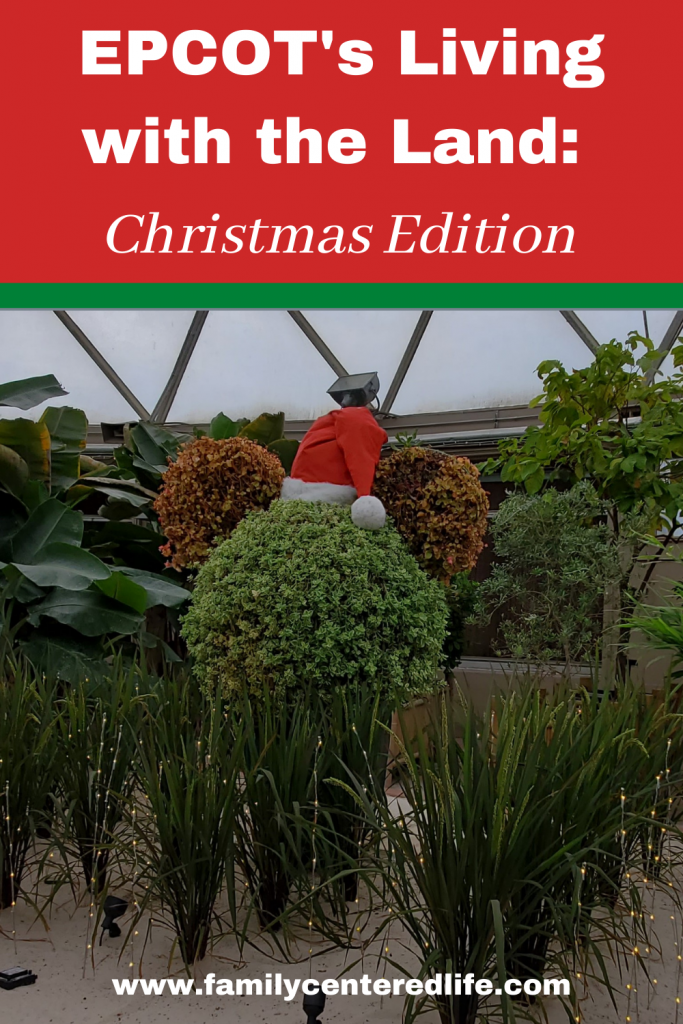 Here are some of the adorable and amazing aspects of Living with the Land–Christmas Edition!
There are ornaments and other Holiday decorations throughout the ride!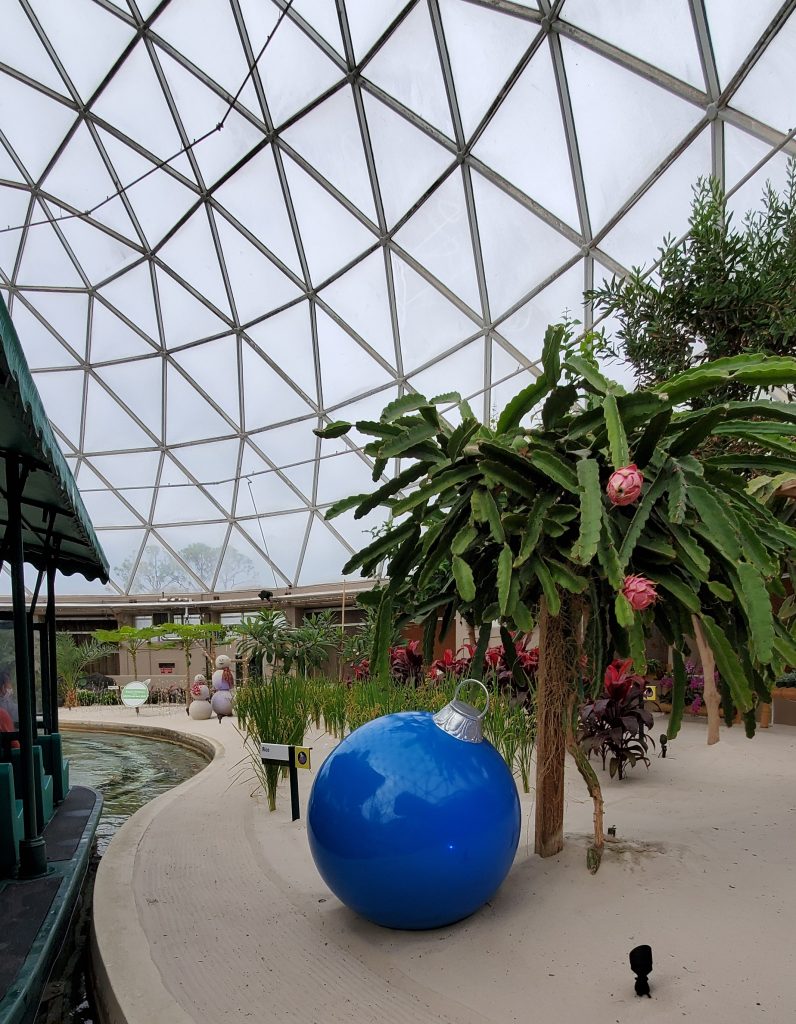 I love the adorable "sandmen"….I guess this is Florida's version of snowmen! Either way, they make a super cute family!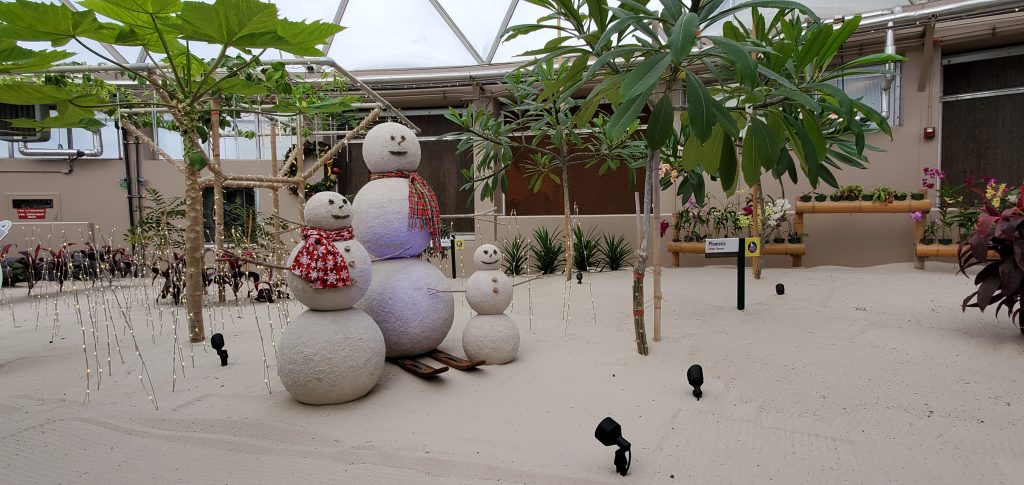 Here is one of the not-so-hidden Mickeys!
I love the way they grow the plants to make those Hidden Mickeys!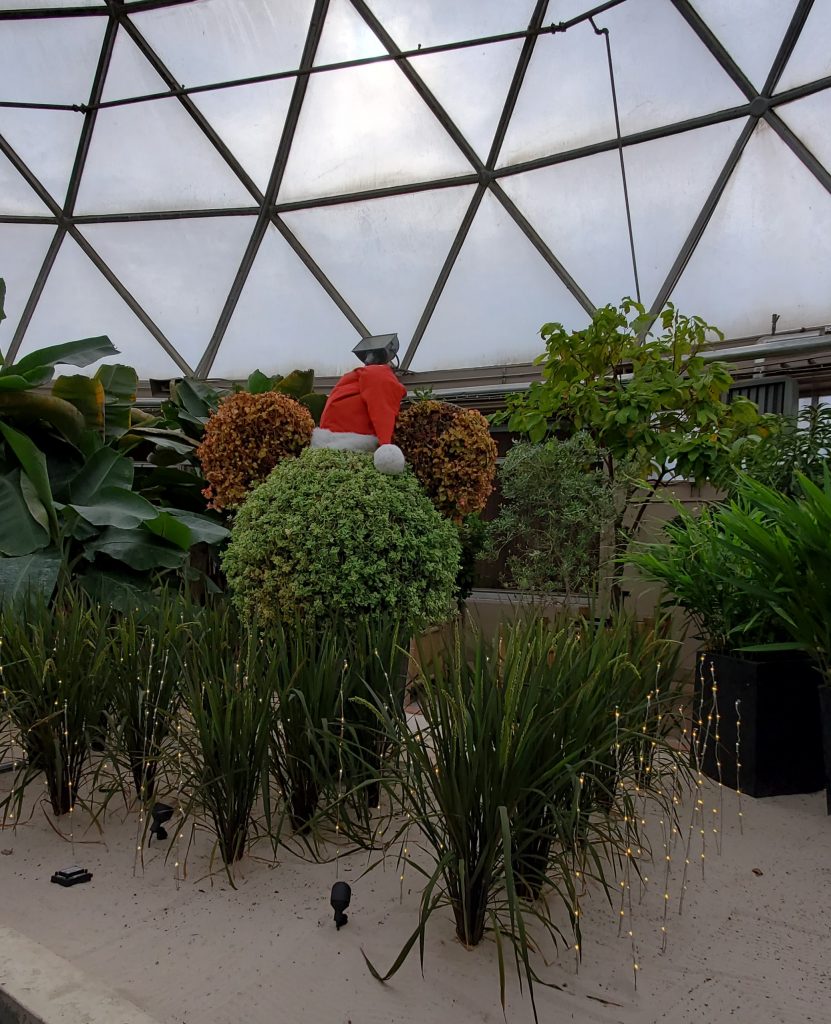 This Hidden Mickey is one that is usually out in Living with the Land no matter what season or festival is going on. This time, they added some presents to give it some Christmas flare!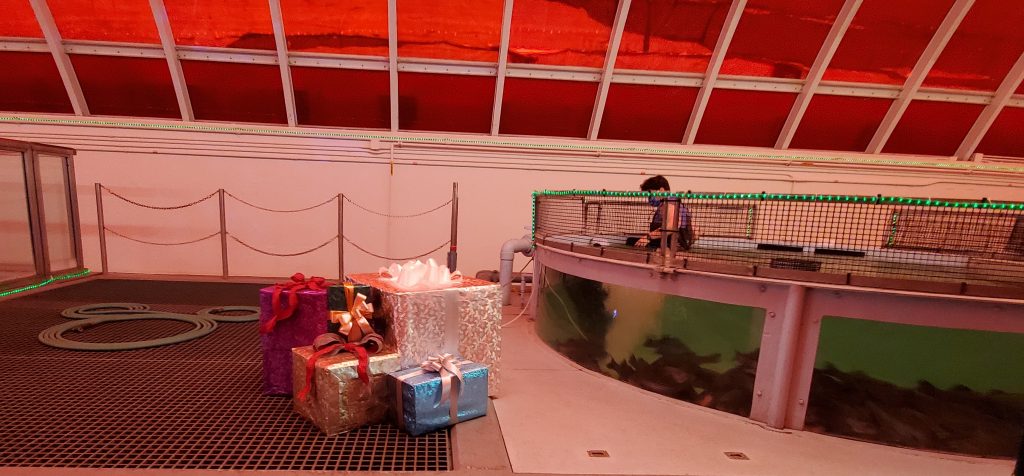 They even decorated their labratory (that runs actual experiments and cultivates plants all year long)! I think it's amazing that they are using showing how science is involved with food production! What a great learning experience for kids of all ages!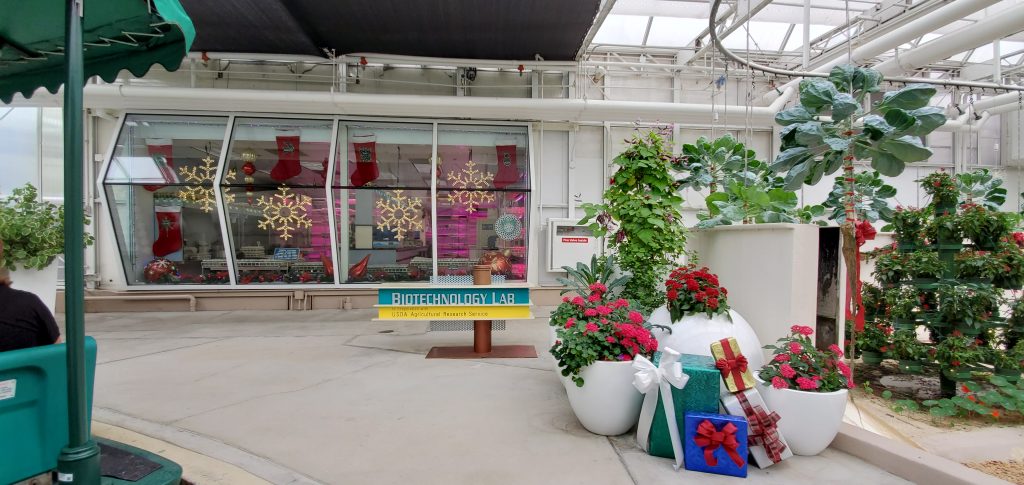 It's just neat how much time and attention they put into the decorations throughout the ride!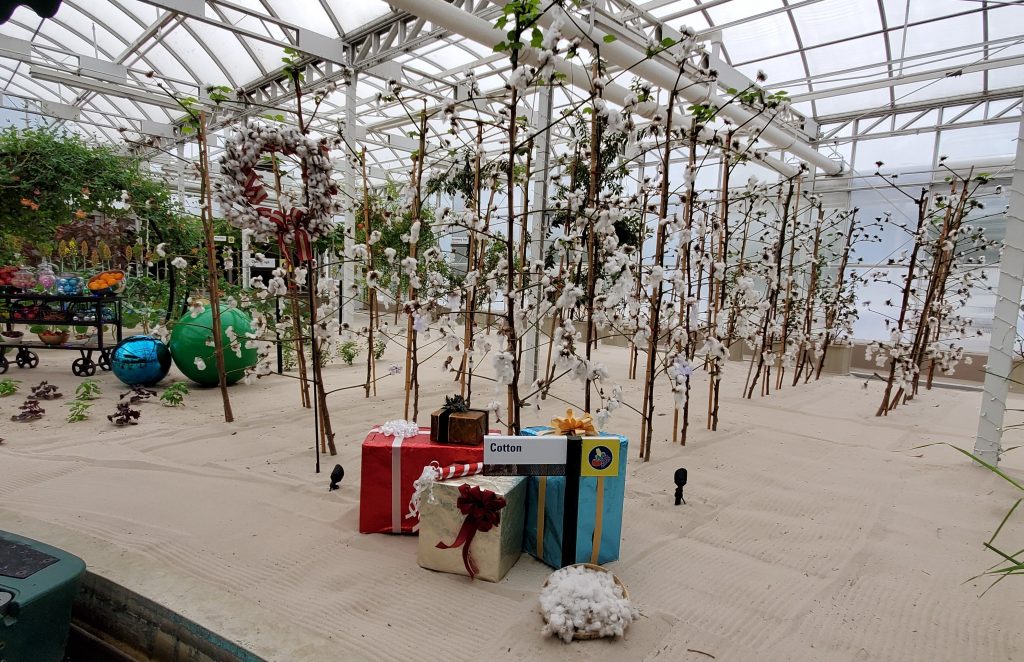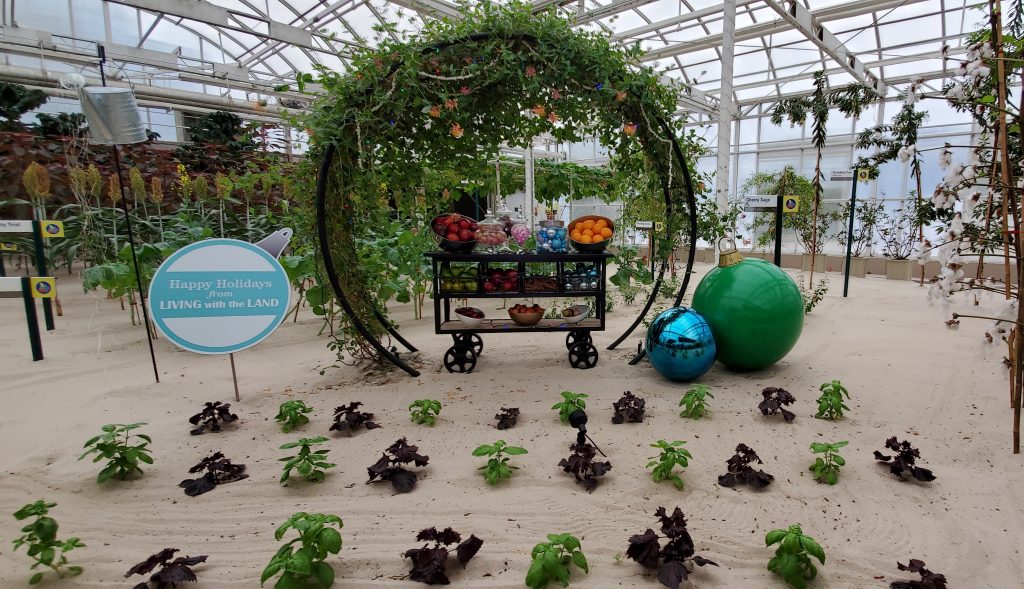 Here is another Hidden Mickey! This time he is a reindeer Mickey!
Such a fun idea!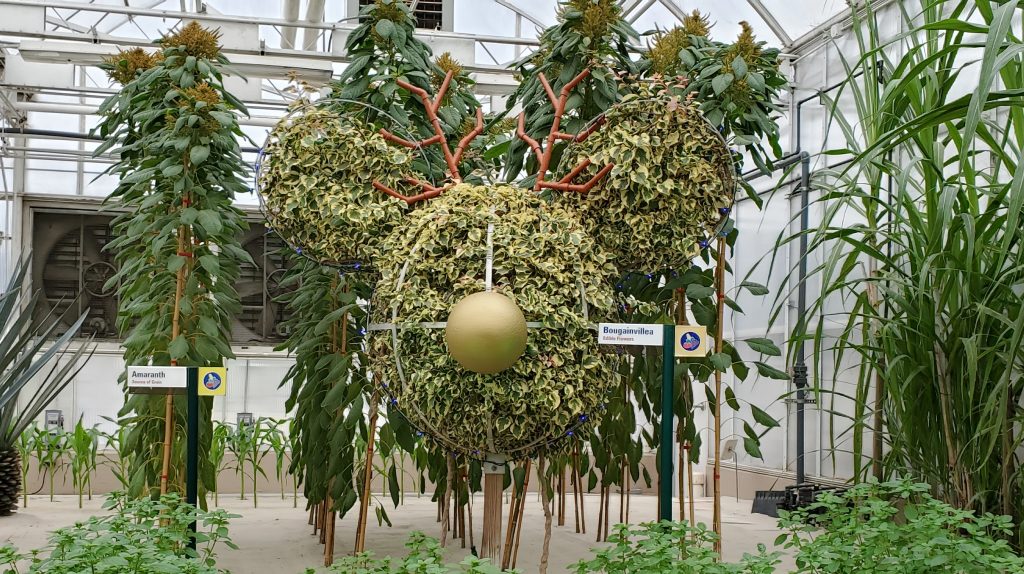 Here we have a Christsmas wreath made of peppers and cabbage and lettuce being grown into another Hidden Mickey!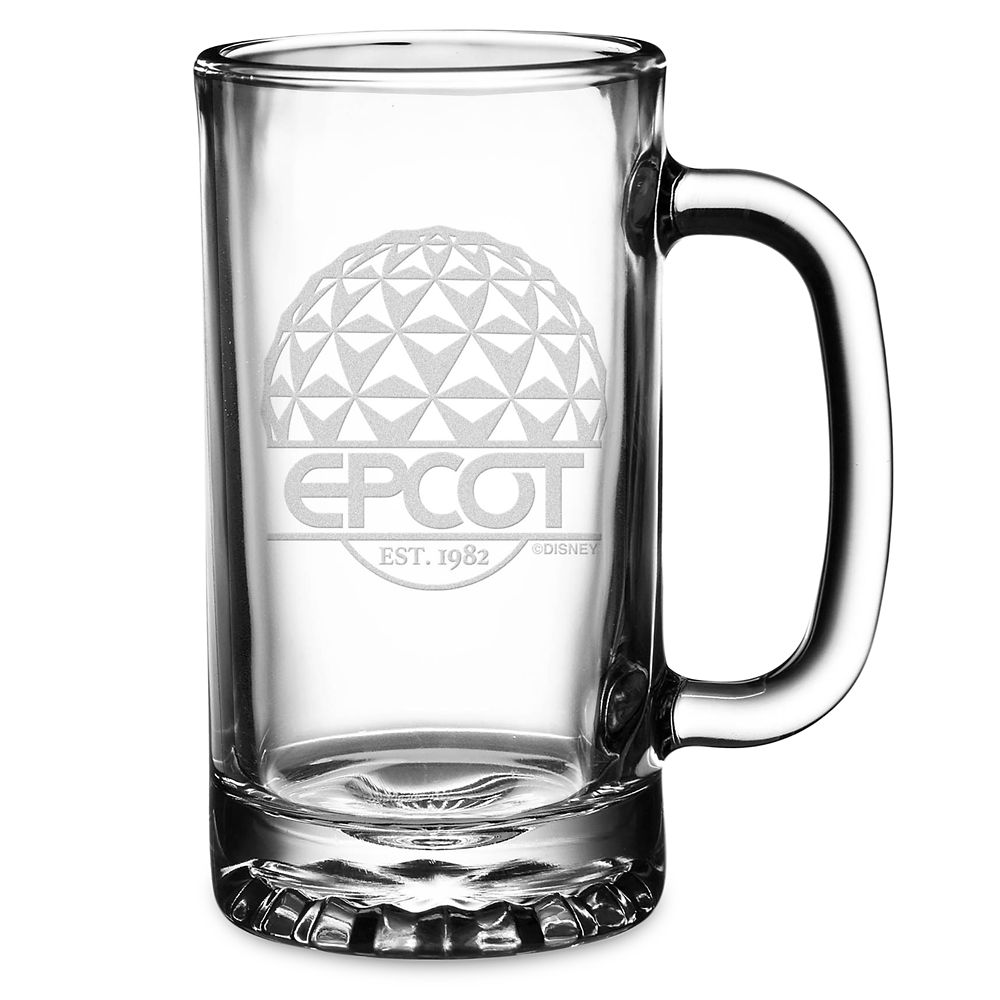 Keep in mind, they use the food grown throughout Living with the Land in their restaurants! The plants and fish raised along this attraction end up on tables in the restaurants in this same building and in other places throughout Walt Disney World.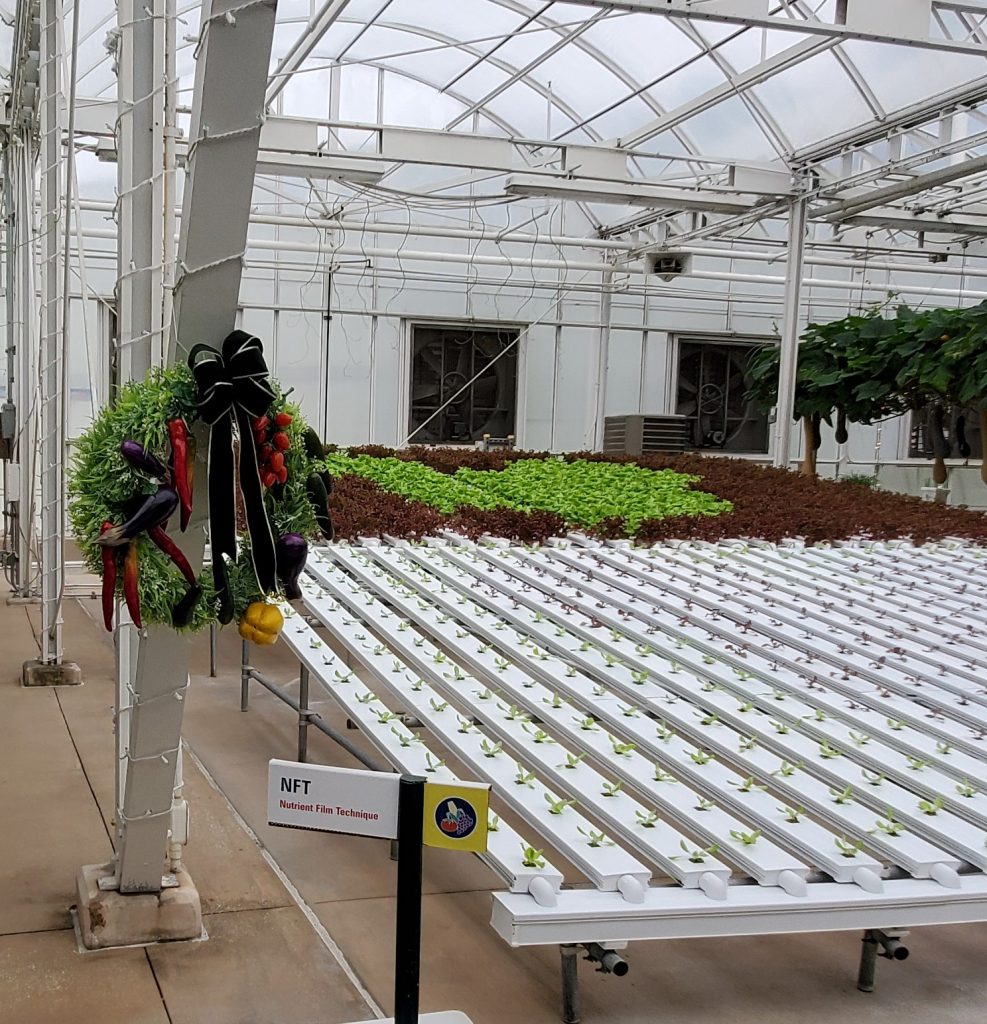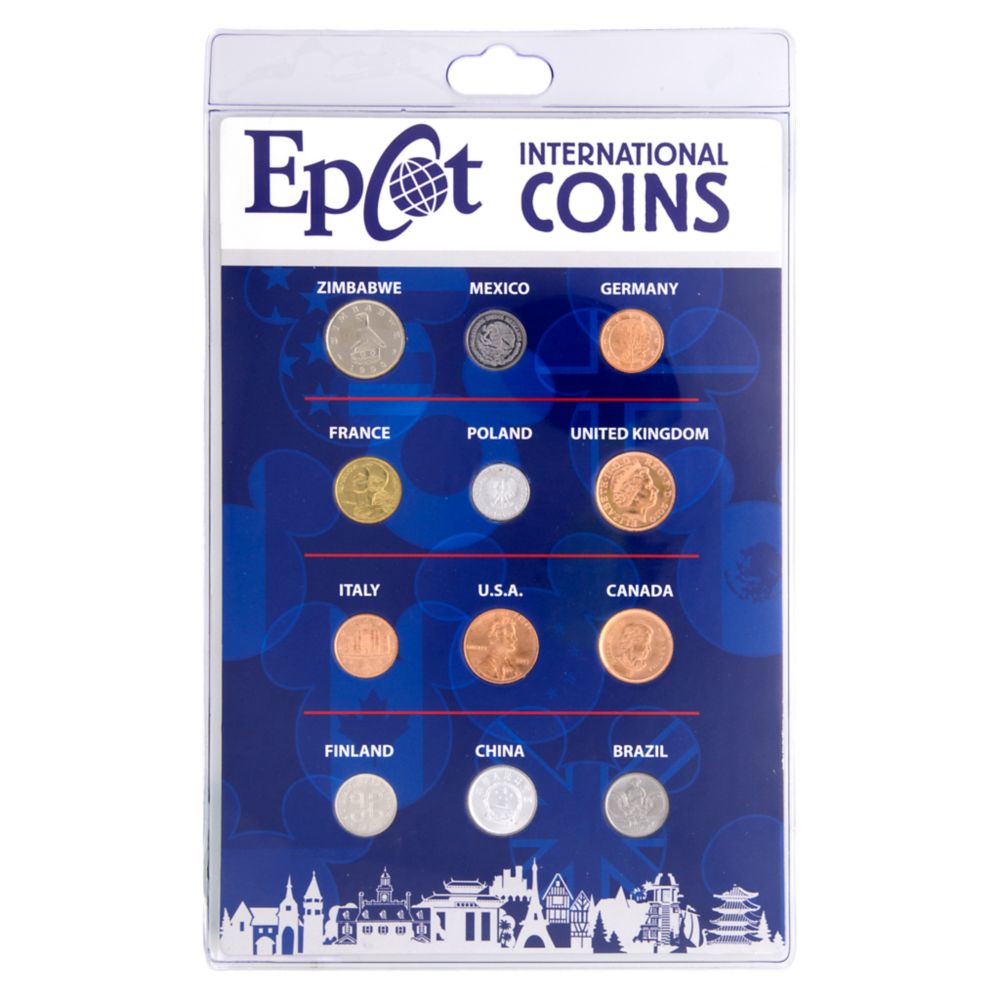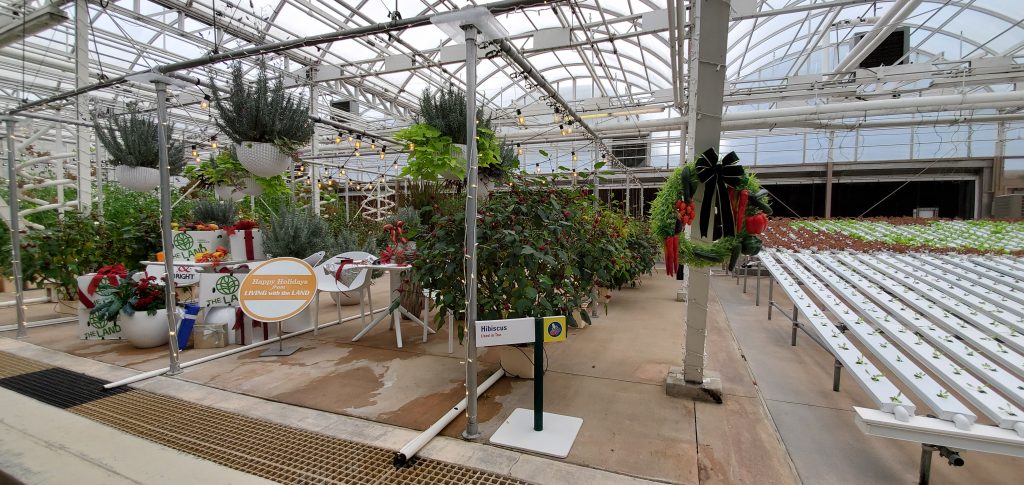 They also take the time to cultivate plants into Hidden Mickeys!
Here is how they grow the Mickey-shaped gords and pumpkins.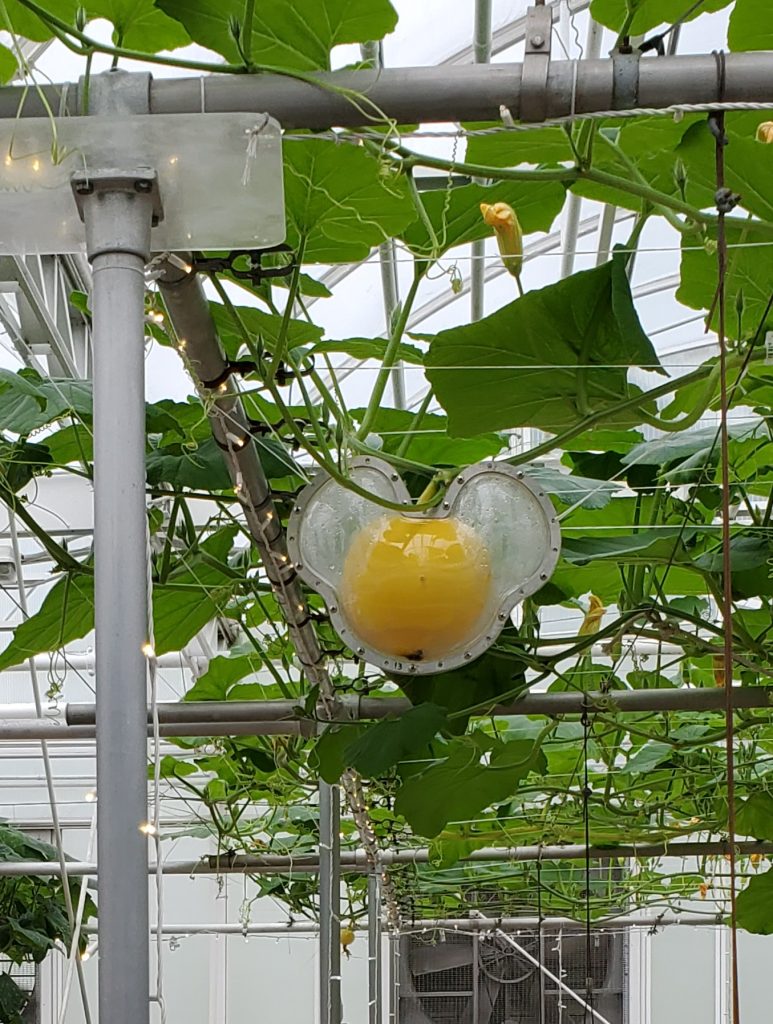 Here's what they look like once they are grown!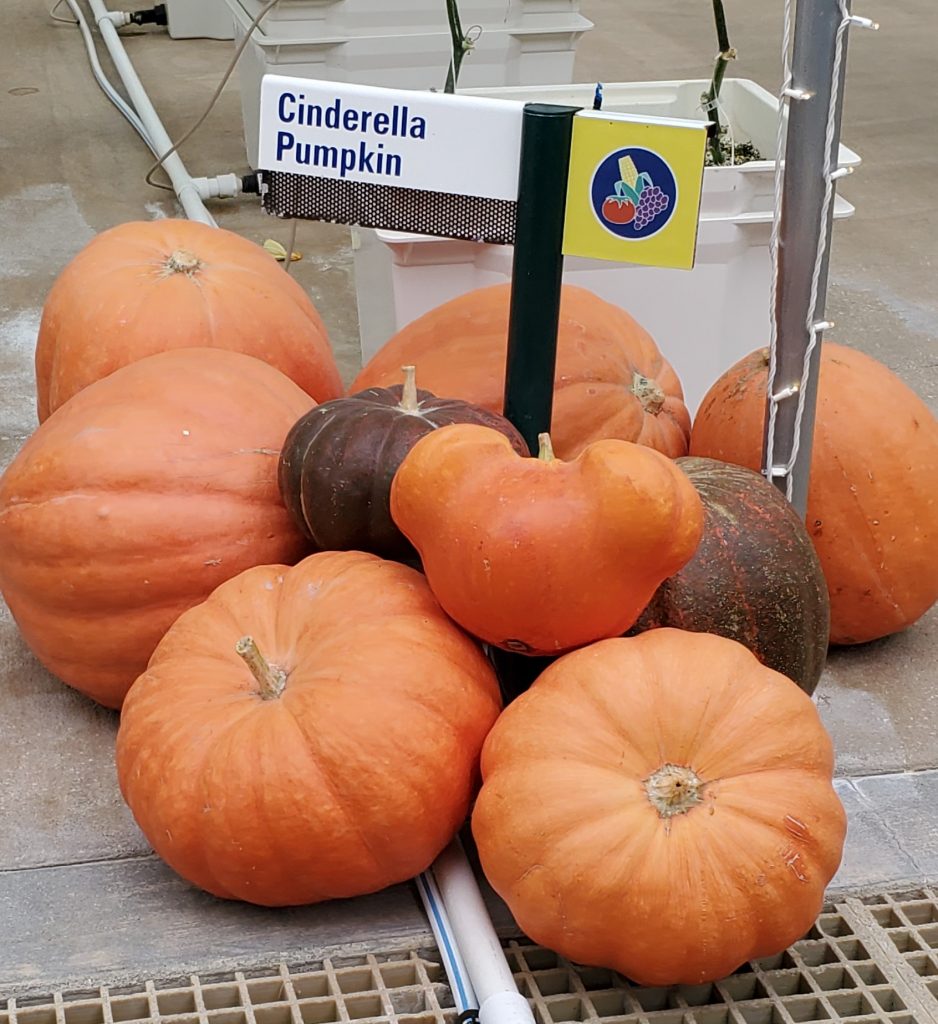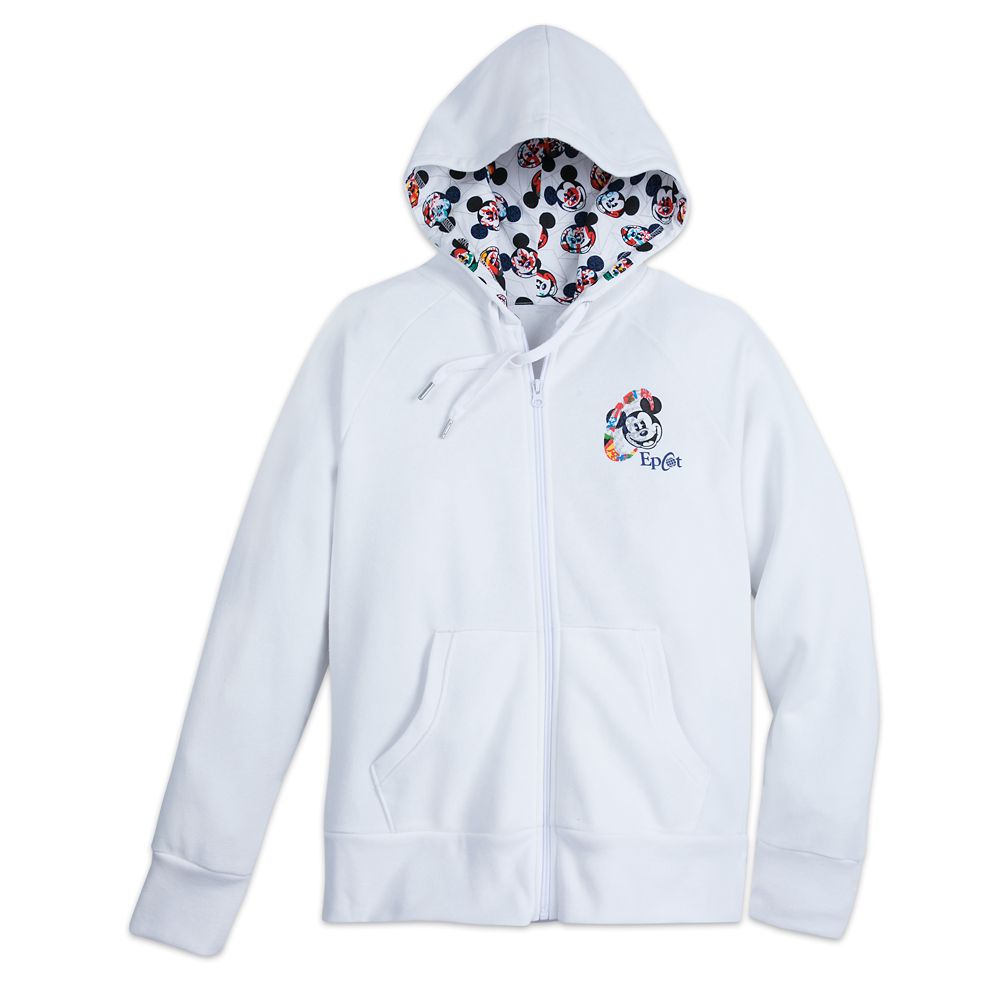 So many beautiful and creative ways to add to the scenery. The plants and decorations change pretty much every time we have gone on this ride It's neat to see the changes!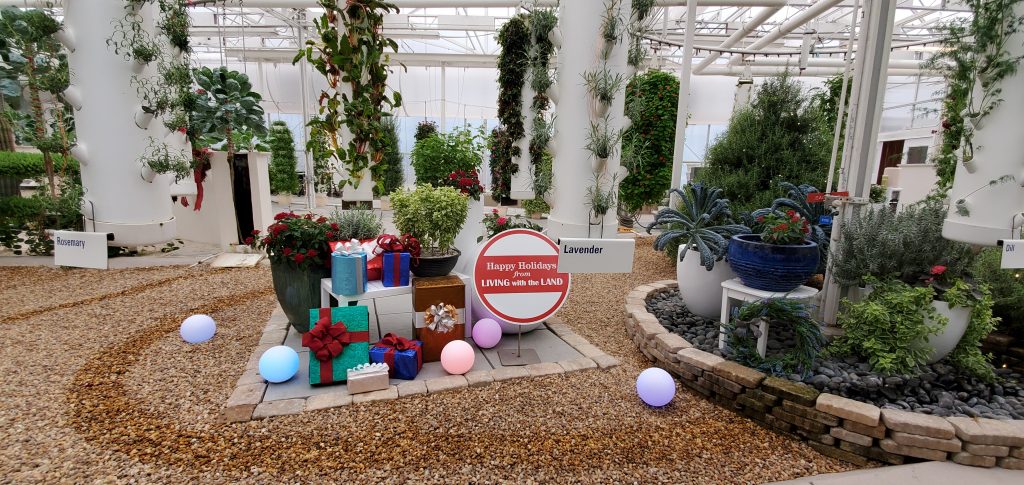 I think this is simple and beautiful!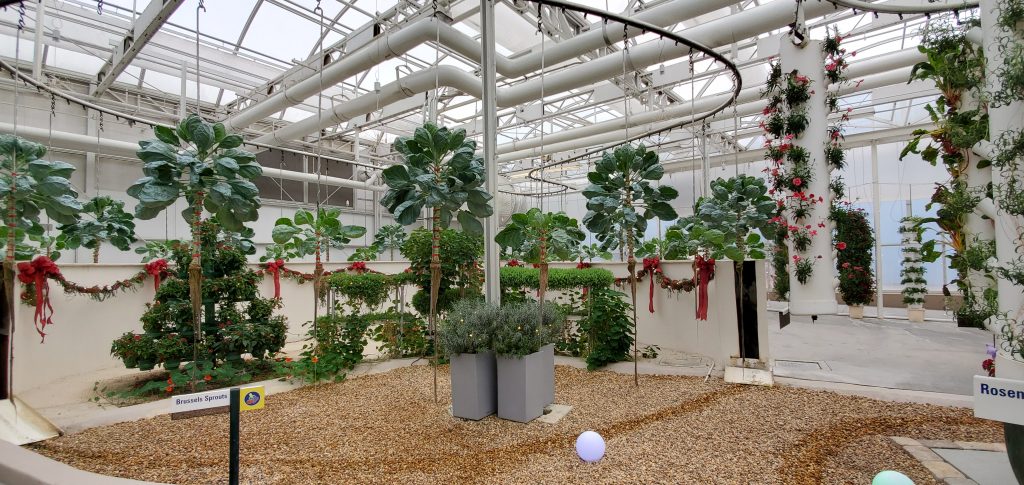 However, all good things have to come to an end.
The exit is decorated with Christmas lights for the Holiday Season. The boats are the same no matter what time of year you ride. However, the plastic sheets you can see hanging in the boat in this picture were added when Disney World reopened after the COVID-19 shut down.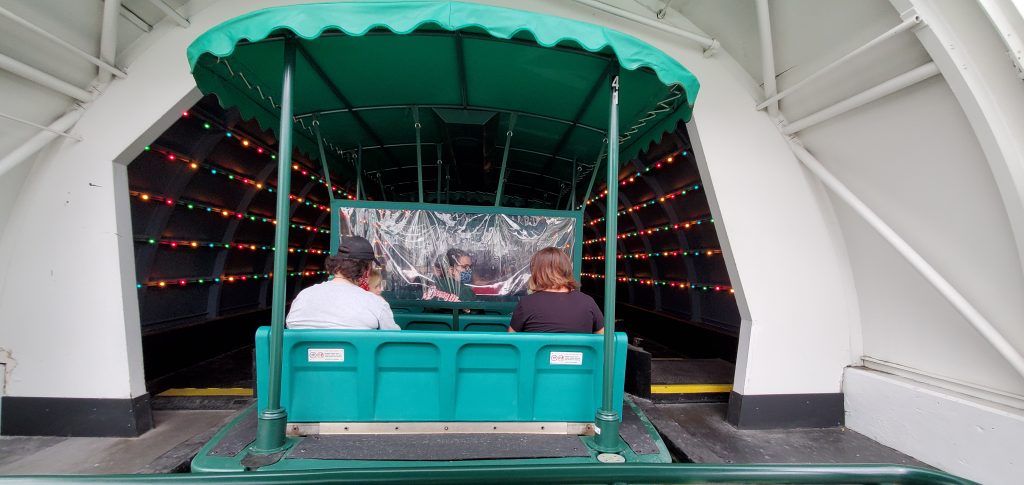 This is definitely a ride I look forward to each and every trip! I'm glad that I have been able to share this with my kids, and now grandkids. Even my teens enjoy this simple and fun ride!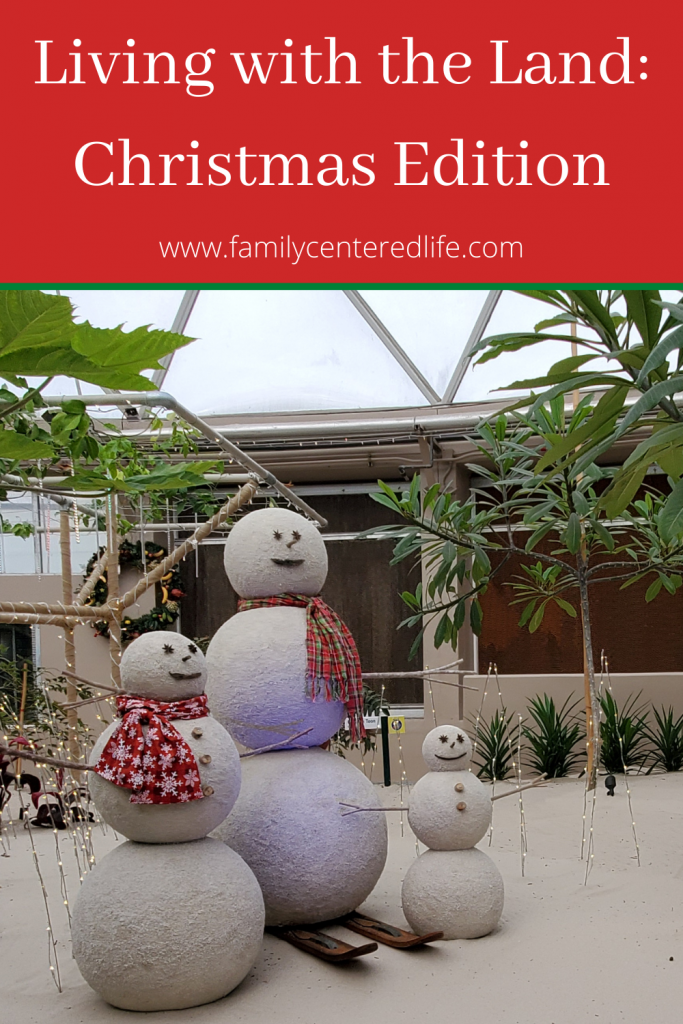 There is so much to love about EPCOT! Living with the Land is just one small piece of all there is to see and do in EPCOT.
Here is more fun at EPCOT at Christmas time! The Cookie Stroll!!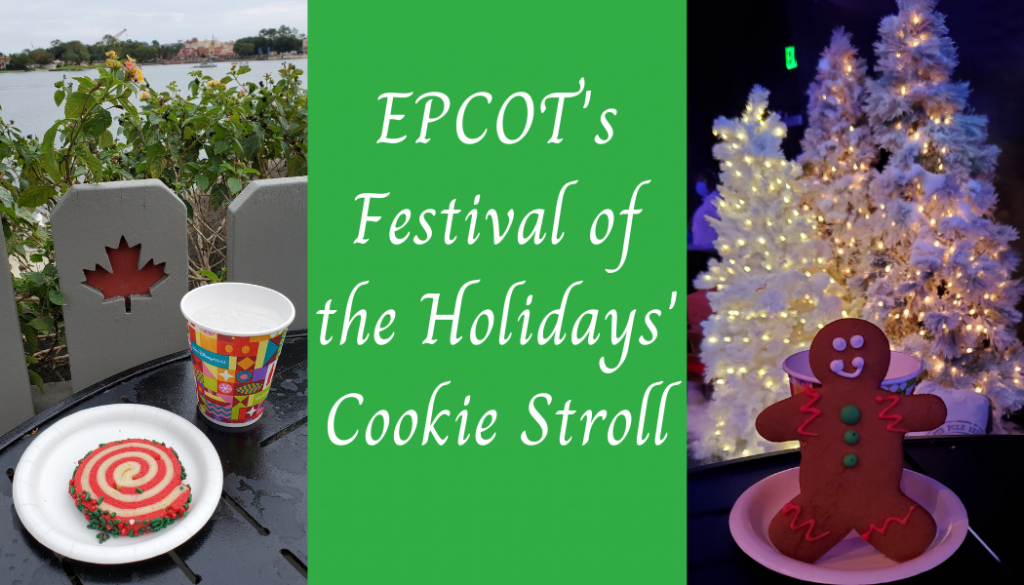 And here is more information about the World Showcase side of EPCOT.