Holiday World and Splashin' Safari is a family-owned amusement park in Southern Indiana. It's been around for 75 years and offers family fun with free soft drinks, free parking, and free sunscreen!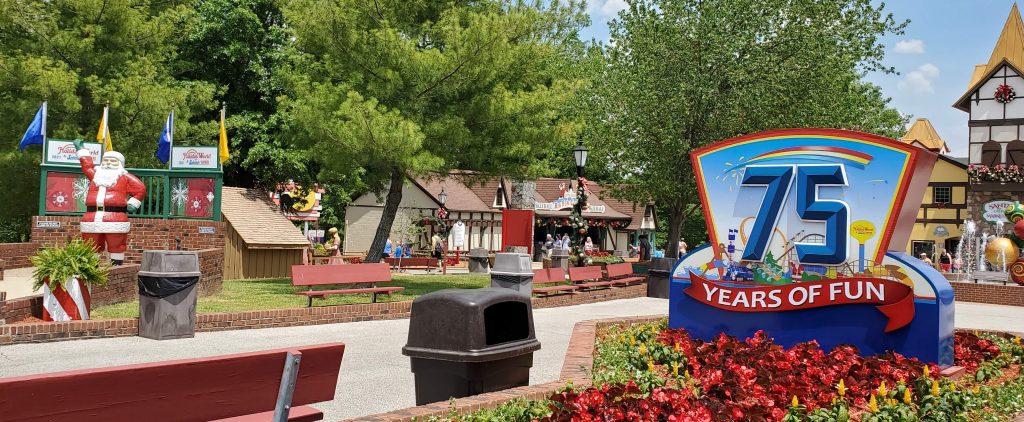 Holiday World is broken into several Holiday-themed sections: Halloween, Christmas, Fourth of July, and Thanksgiving. In addition to these sections, there is a kid-friendly playground and sprayground in Holidog's Fun Town (Holidog is the mascot of Holiday World) and an entire water park! Splashin' Safari is considered the #3 water park in the US by Fodors!
We have enjoyed Holiday World for years with our kids, and now grandkids, of all ages! We have our favorite activities and attractions and the ones that are must-dos every trip!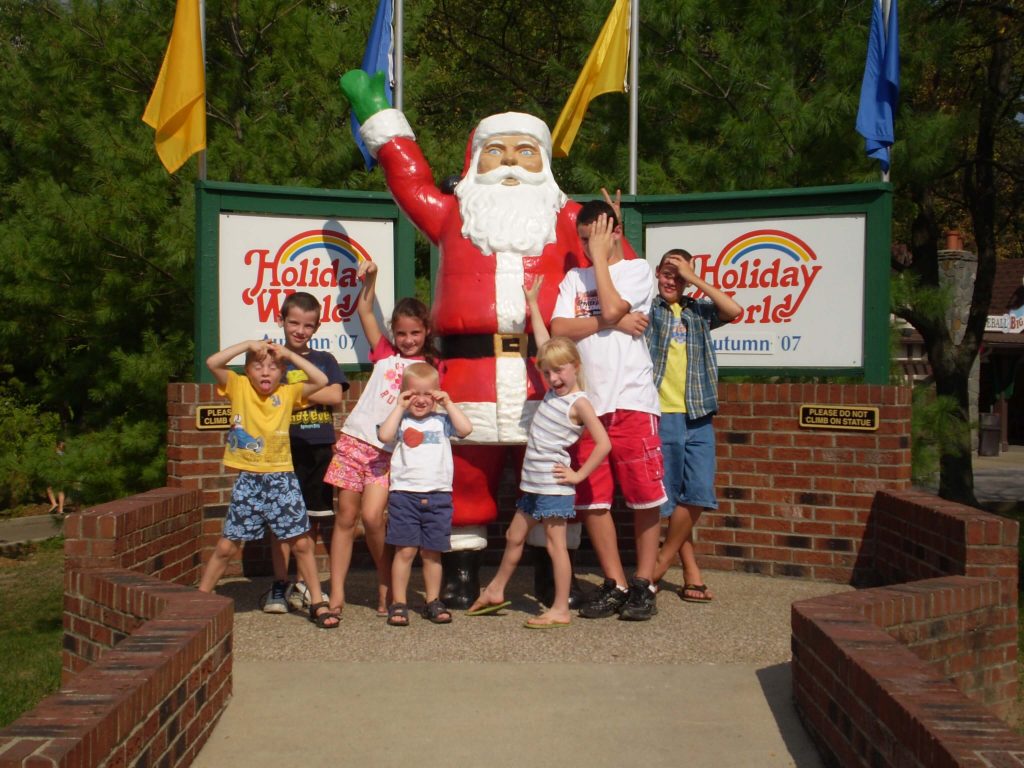 Here are some of the highlights that make Holiday World and Splashin' Safari #1 in Family Fun!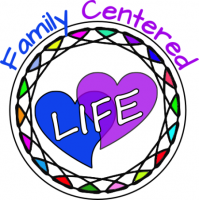 Christmas All Year Long
Holiday World began as Santa Claus Land, the perfect name for an amusement park in Santa Claus, Indiana! So, needless to say, Santa Clause and Christmas are a big part of Holiday World!
The Christmas section is the first section you enter when you get to Holiday World and it's the original area of Santa Clause Land!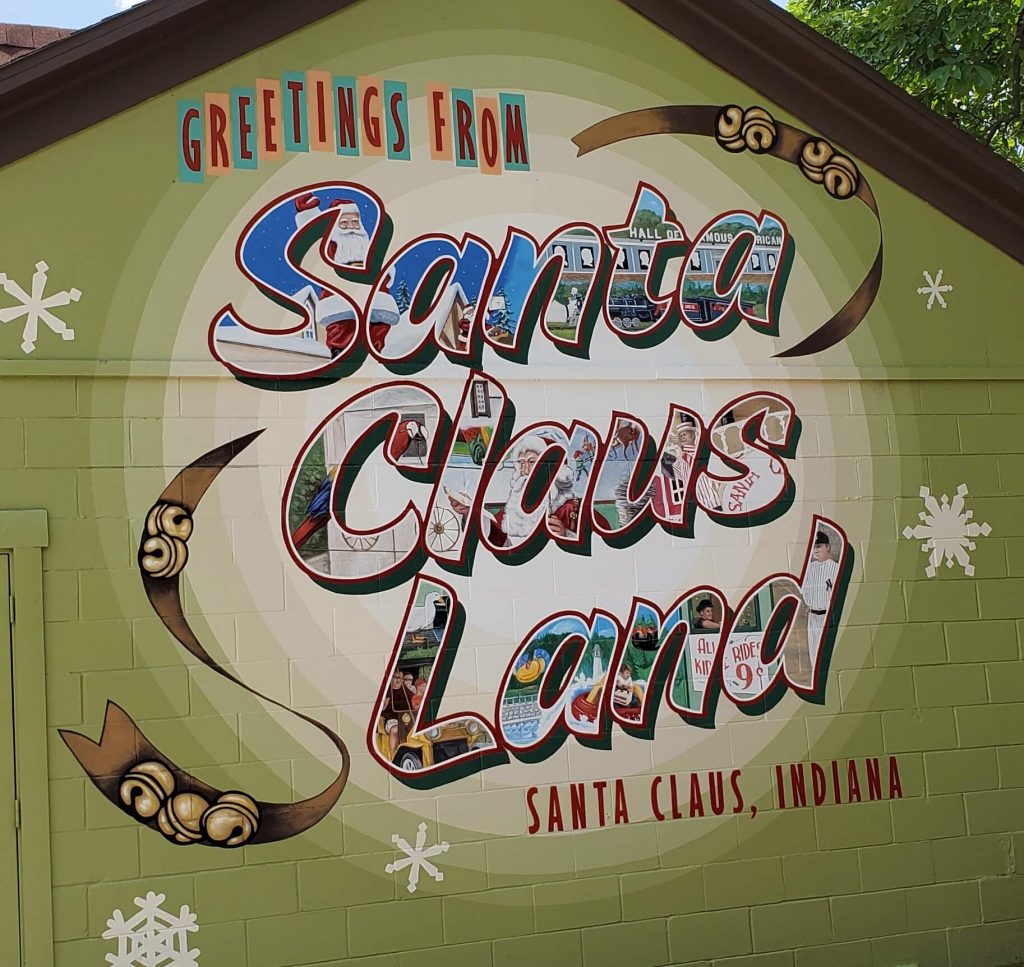 The Christmas area is decorated for Christmas all year long! AND….it's where Santa spends his summers!
There is a restaurant, candy store, and several gift shops in the Christmas section of Holiday World.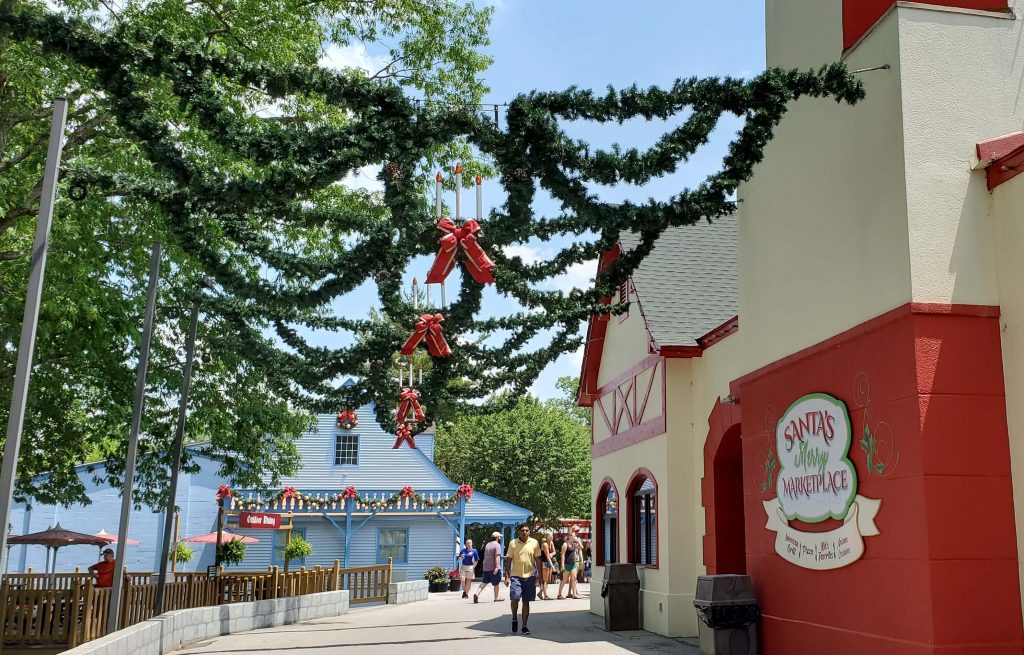 Several of the decorations inside the restaurant are the original decorations from when Holiday World was Santa Claus Land!
This is a new favorite picture spot with the grandkids!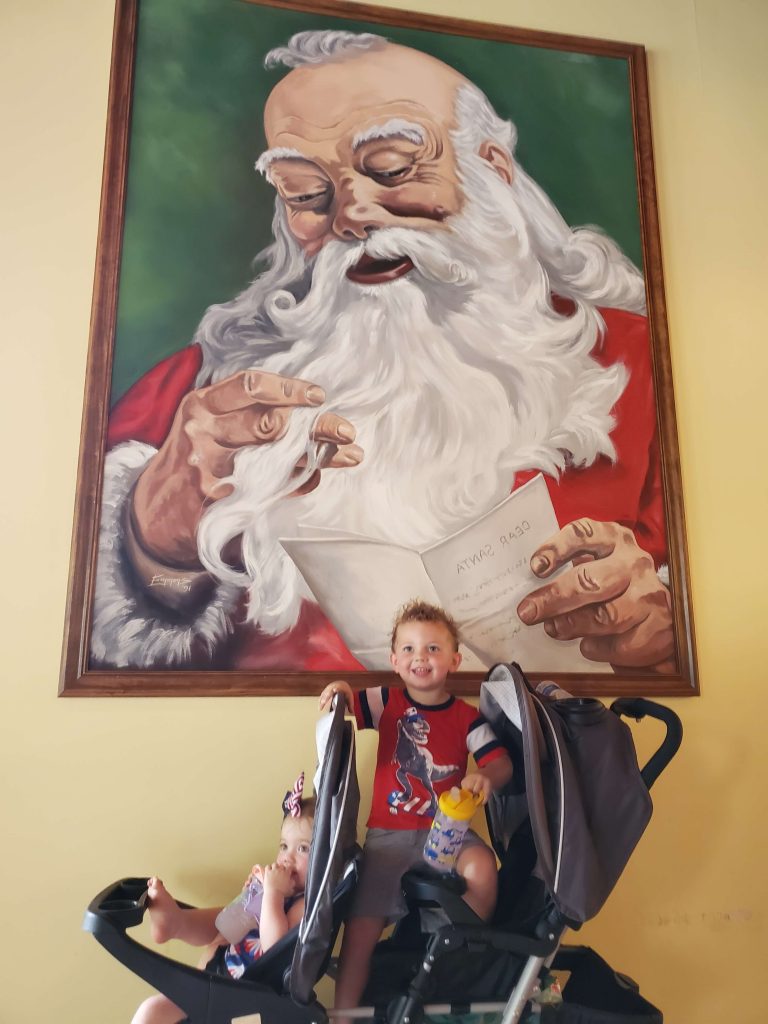 Speaking of Santa, there is a special area for story time! Santa comes and read the the children during several scheduled appearances daily!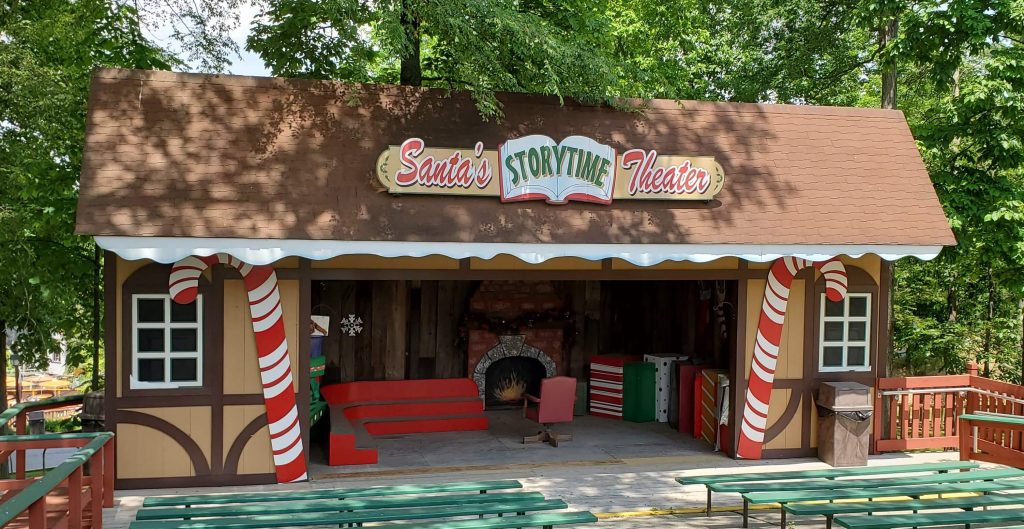 There is also a great section of rides for the small kiddos in the Christmas section. What makes this kid area particularly great is that it is located right at the entrance to Holiday World! This means it's a great place to stop with the kids on the way in, one the way out, or both!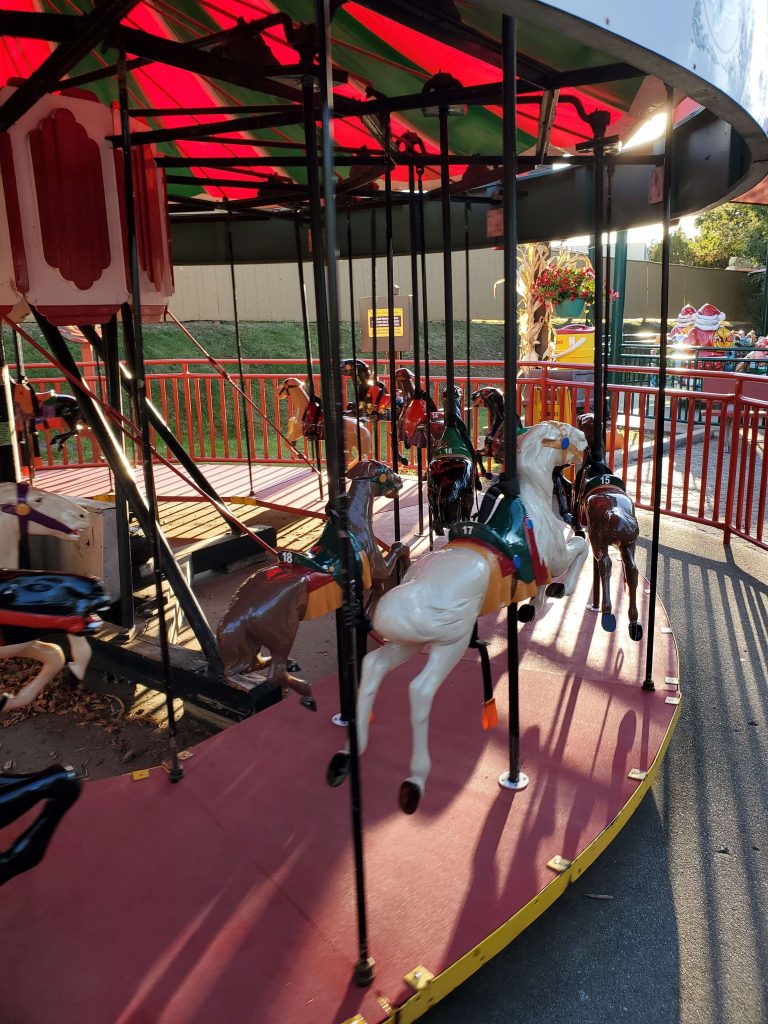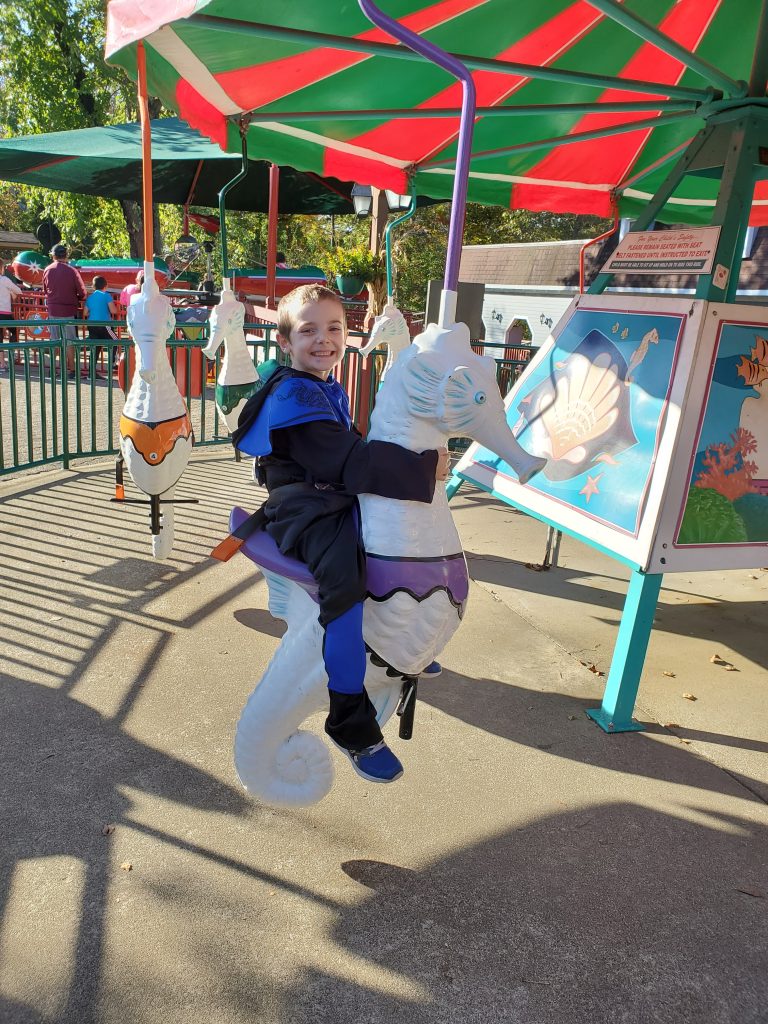 Here is a throw back from Holiday World when my kiddos were little! All those kiddos are officially adults now!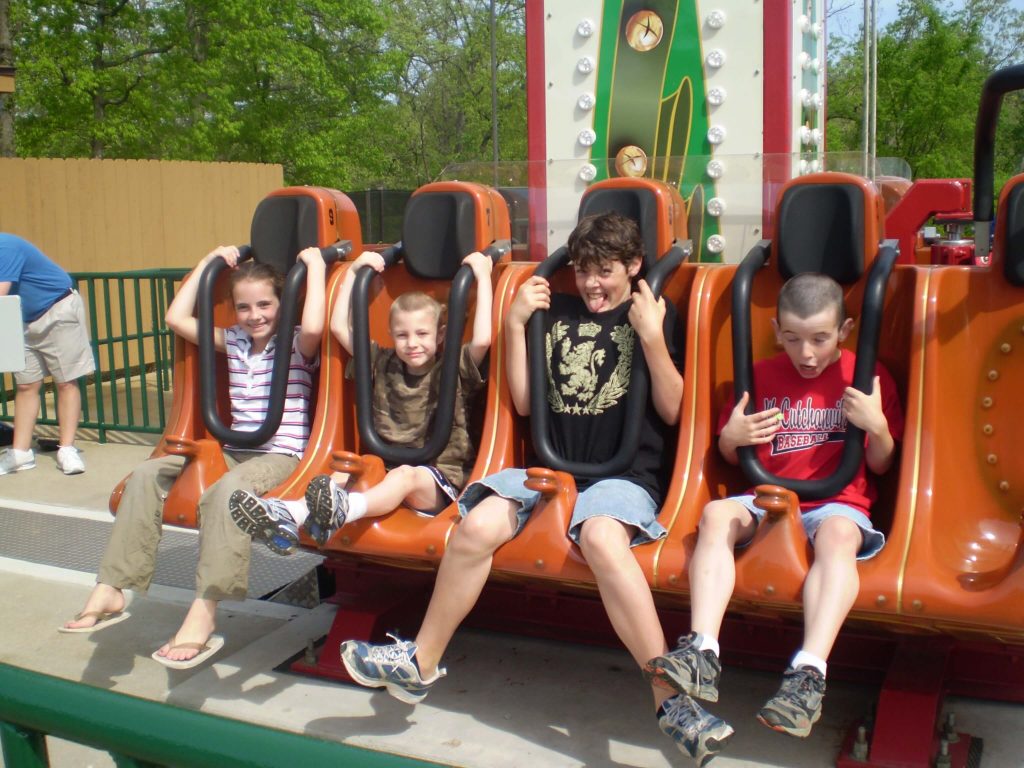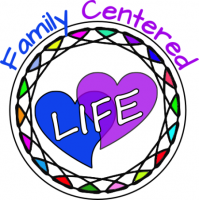 Fourth of July
If you are going counter-clockwise around the park, you end up in the Fourth of July section next!
There are games, rides, restaurants, and free drink stations in this section of the park and EVERYTHING is Fourth of July themed!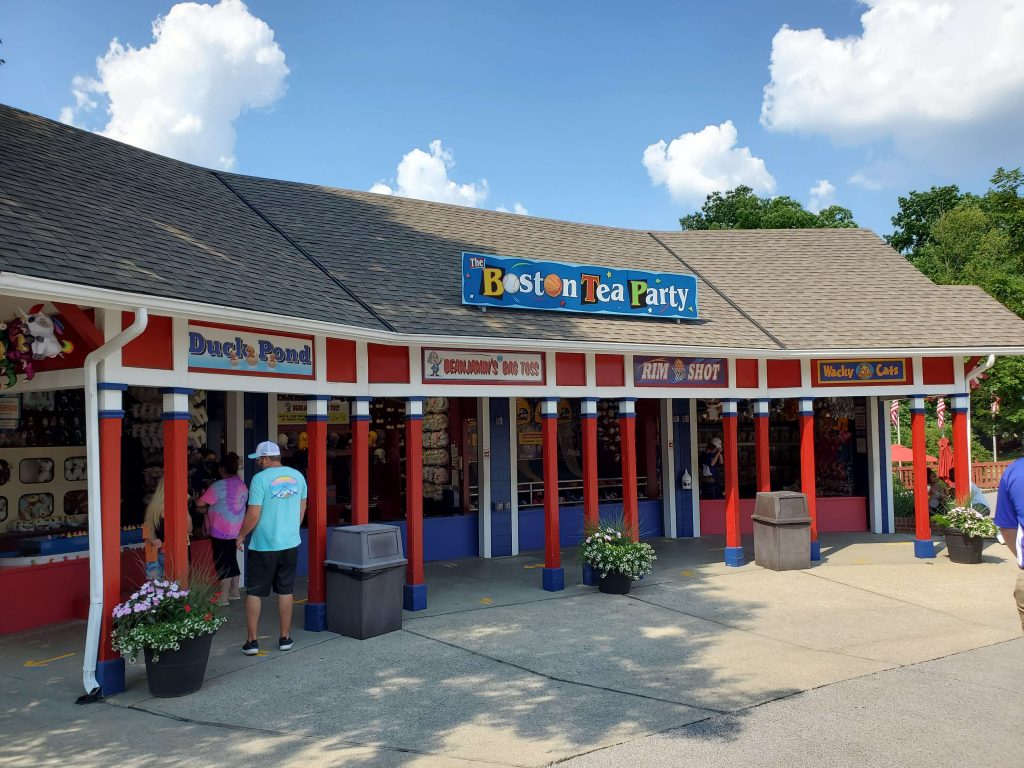 The carousel is a great ride for everyone the family, even small children that need to sit on laps!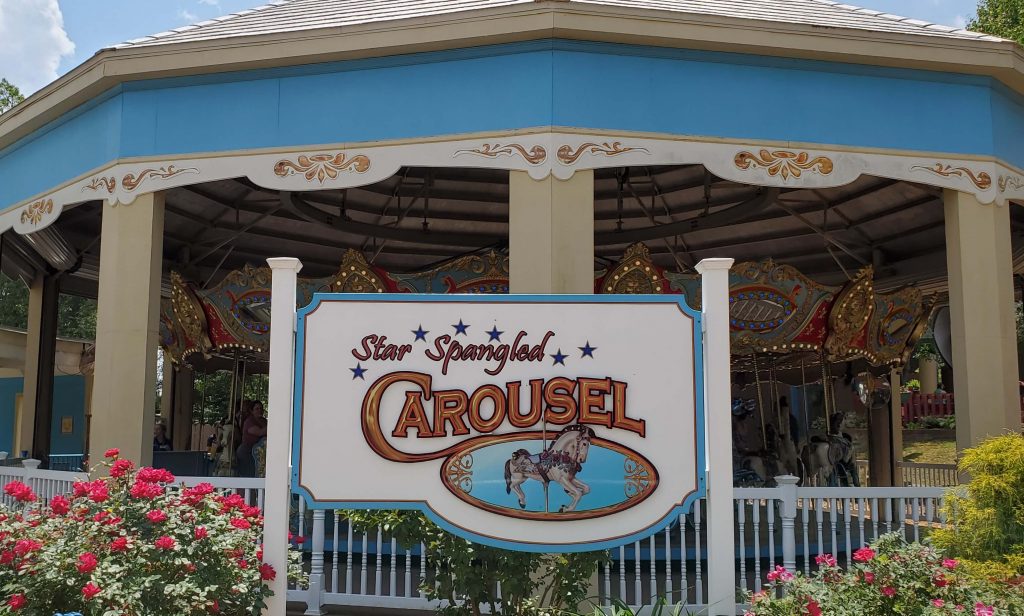 This is a fun adult-size drop tower. There is a smaller one in the Christmas kids' area and this is the full-size one for adults and big kids 48 inches and taller!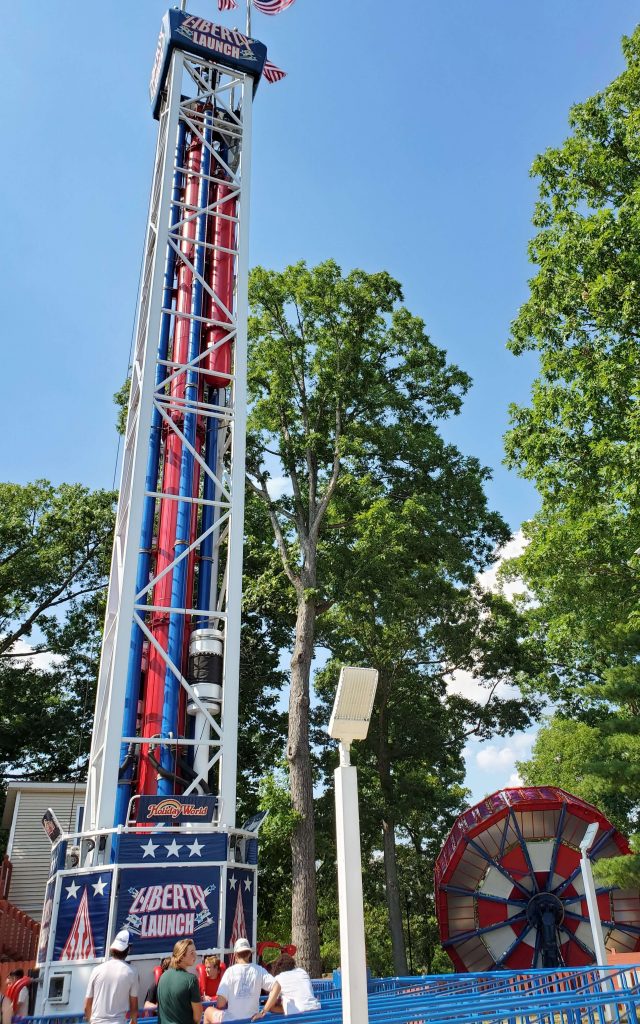 We definitely can't forget the scrambler-type ride! The Firecracker is a ride that anyone over 42 inches can enjoy!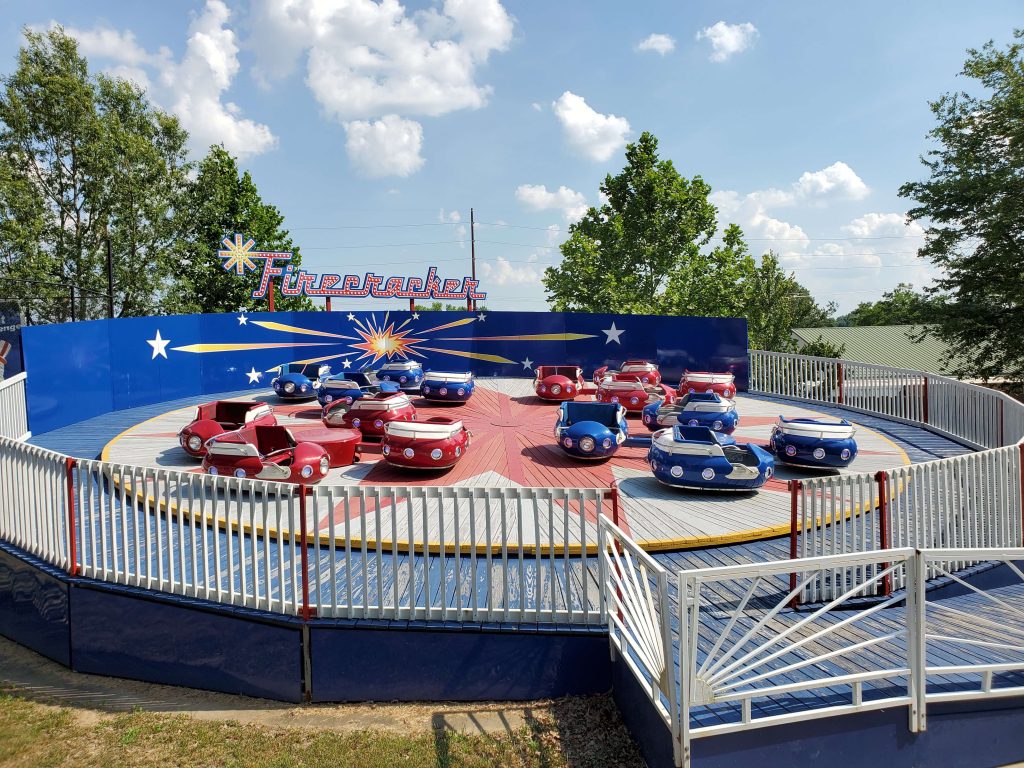 And we can't forget the Udderly-Blue ice cream shop in the Fourth of July section! Blue raspberry ice cream! It's not my ice cream of choice (chocolate for me!), but I feel like everyone else enjoys it! It's a top seller and unique option!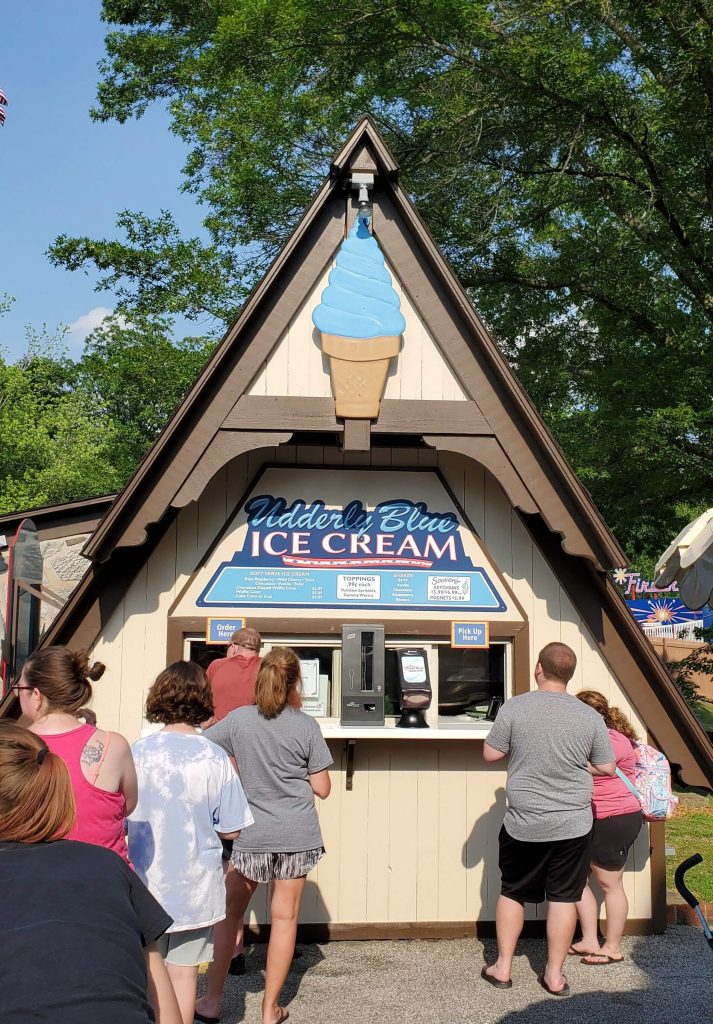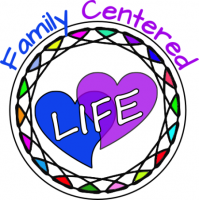 Halloween
The Halloween section is the first section you enter if you go clockwise around park from the Christmas section.
There are games, rides, one restaurant, free drinks, and one gift shop in the Halloween section. There are no rides for little kids in this area, but there are plenty of rides for bigger kids and adults!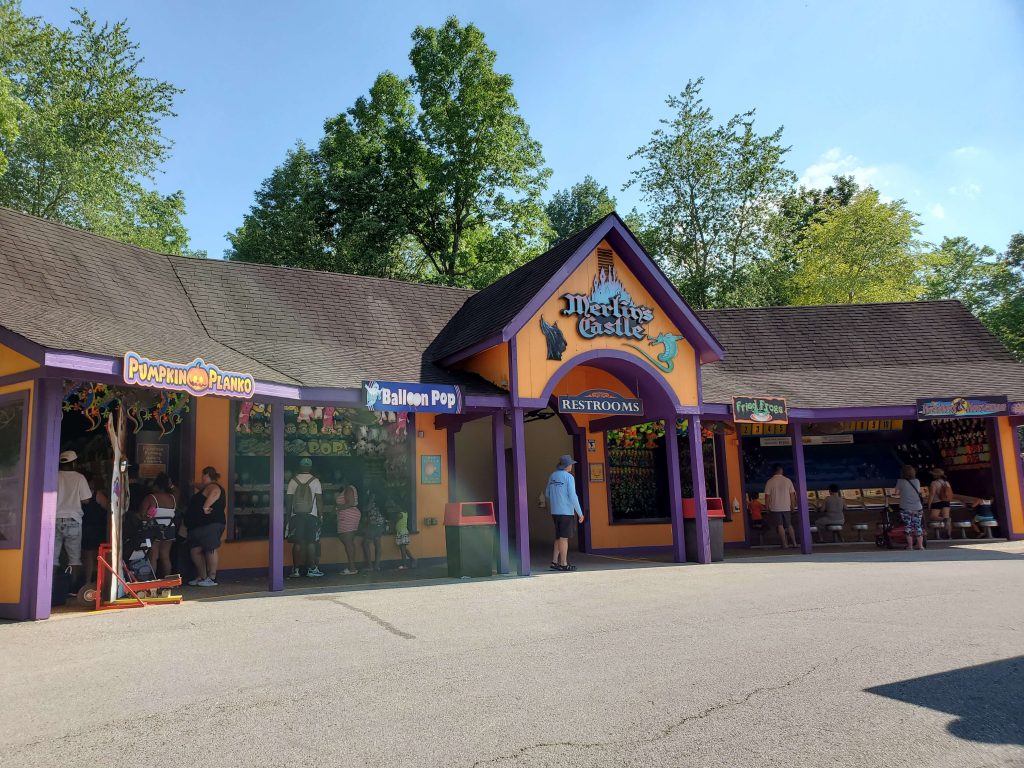 There are large swings! The HallowSwings can be enjoyed by anyone 48 inches and taller!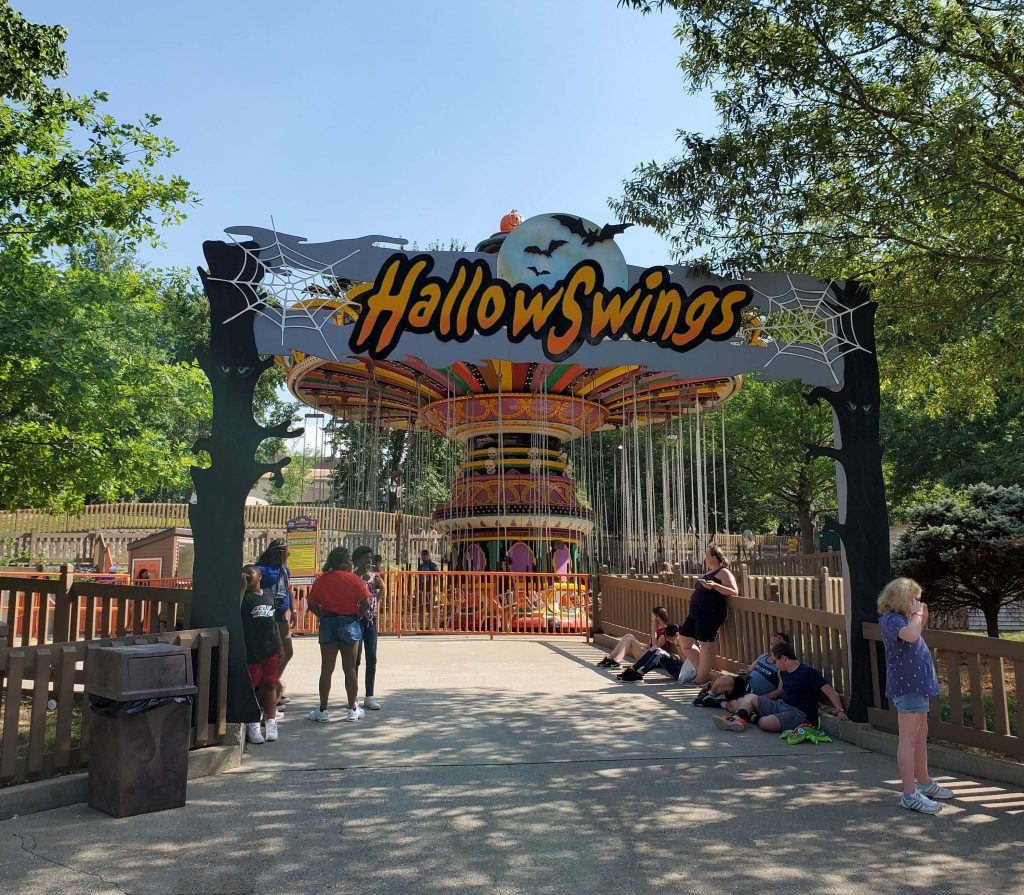 And two of the four roller coasters in Holiday World is in the Halloween section! This is the Legand! The other roller coaster is their original wooden roller coaster, the Raven!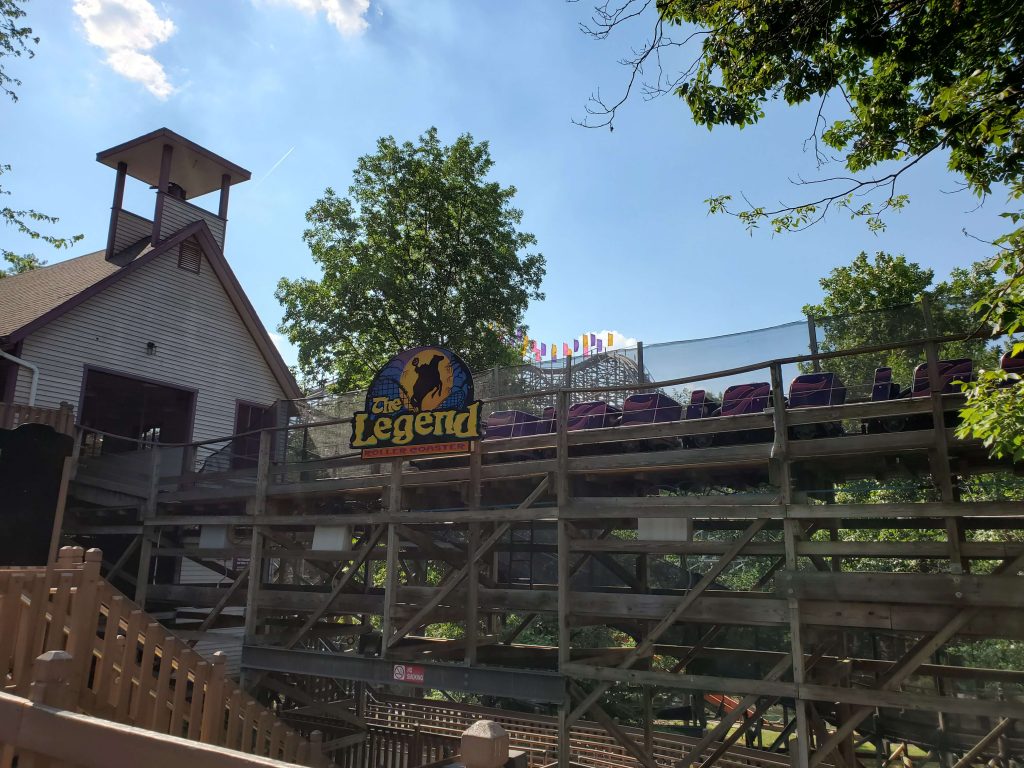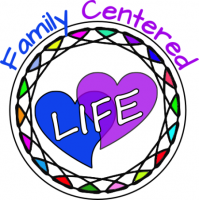 Thanksgiving
The newest Holiday-themed area added to Holiday World is the Thanksgiving section!
You can find this section by going through either the Halloween or the Fourth of July sections of the park. This section is the furthest from the front of the park. However, it houses some of the best rides in the park!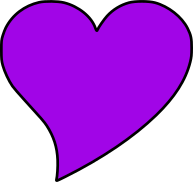 The Voyage
The Voyage is the #3 wooden roller coaster in the US in 2020 per trip savvy!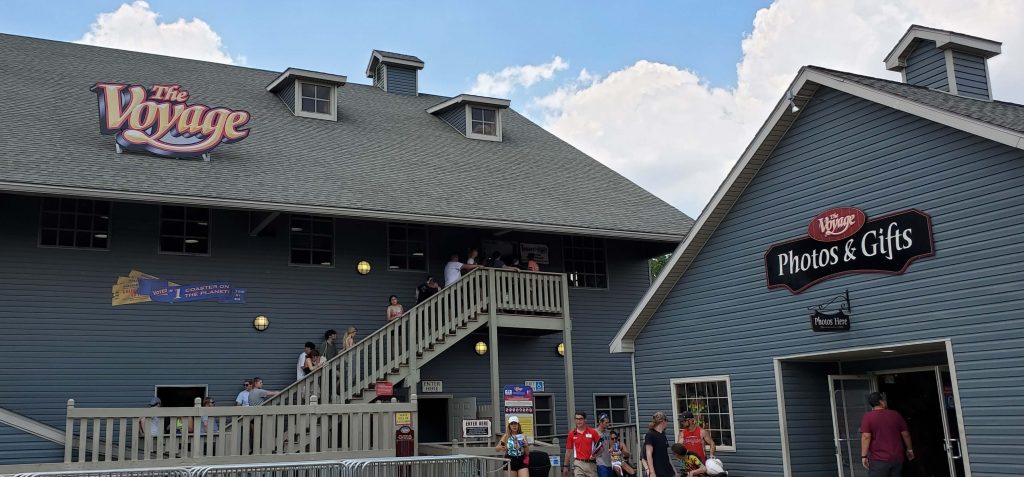 Holiday World's Voyage is the 6th tallest and 6th fastest wooden roller coaster in the world! It is also the 2nd fastest wooden roller coaster in the world!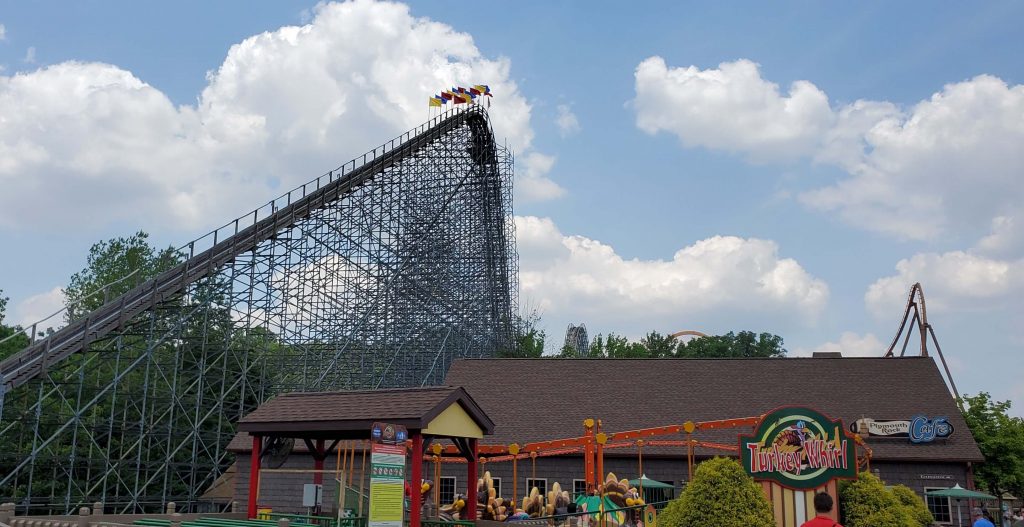 It's also a whole lot of fun and one of my favorite rides at Holiday World! The Voyage is fast, long, and gives you a great view of other sections of the park, such as the water park!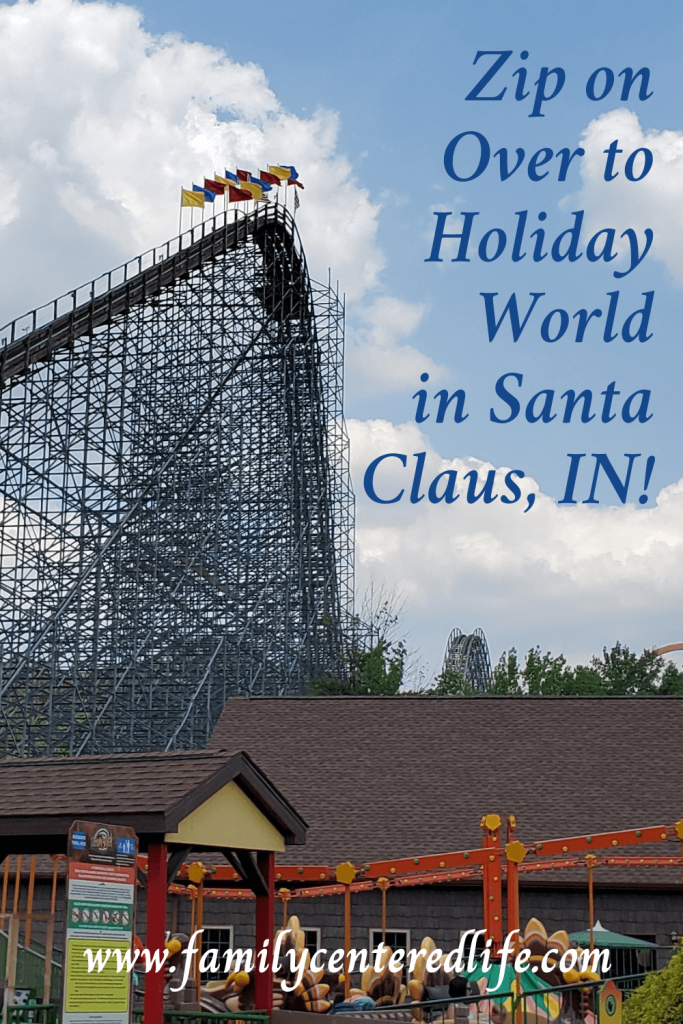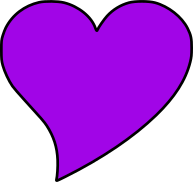 Thunderbird
The Thunderbird is Holiday World's only steel roller coaster to date!
You will pass the building in the picture below as you walk to get in the line to ride Thunderbird. The Will Power sign on the building always touches my heart. The story behind the sign is that the previous CEO (remember this is a family-owned business) died in an accident several years ago. He was the heart of Holiday World and always pushed the park to new stages and accomplishments.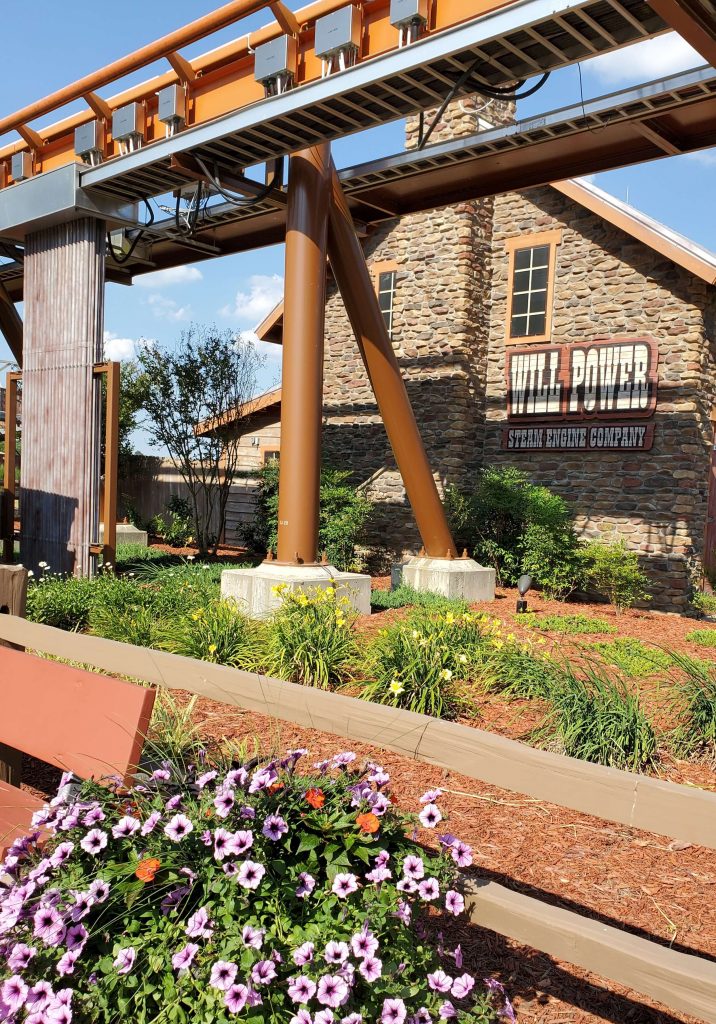 One of his goals was to have a steel roller coaster in the park, but this was not accomplished while he was alive. So, when the Thunderbird was built, this was the perfect place for the sign. Thunderbird was created with the willpower of the family members and staff that ran the park after the CEO passed away and, the CEO's name was Will. Thus, the Thunderbird is at Holiday World literally due to Will's power and dreams!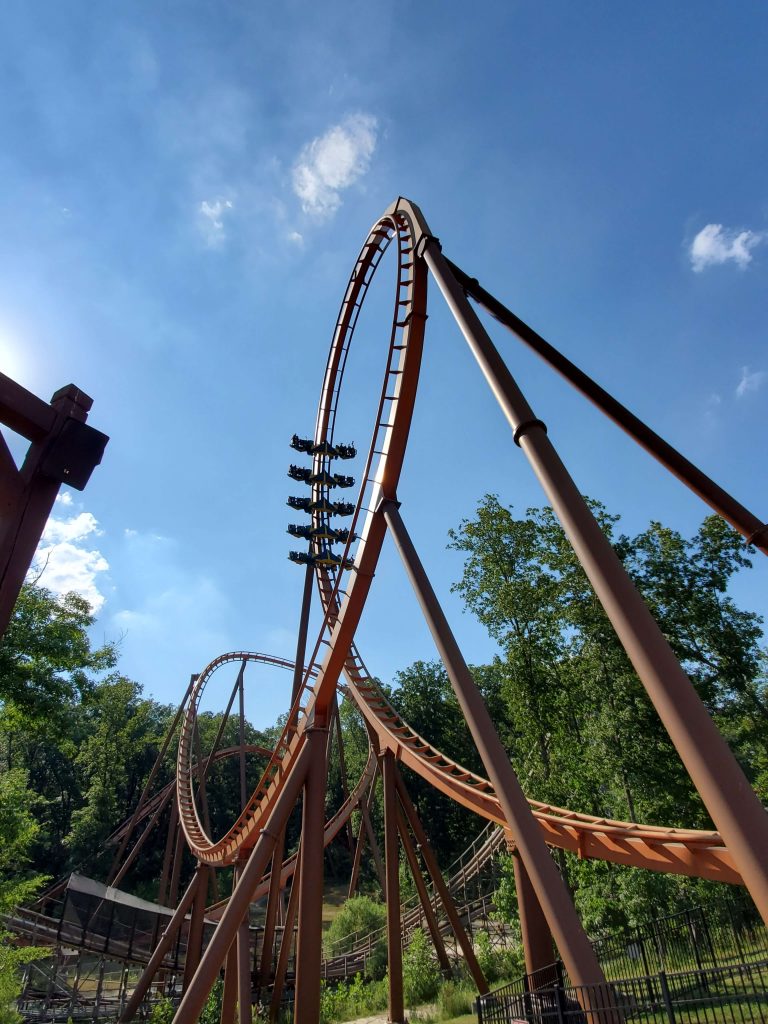 Thunderbird is a launched roller coaster with loops and barrel rolls! It's fast and fun and totally worth the wait in line!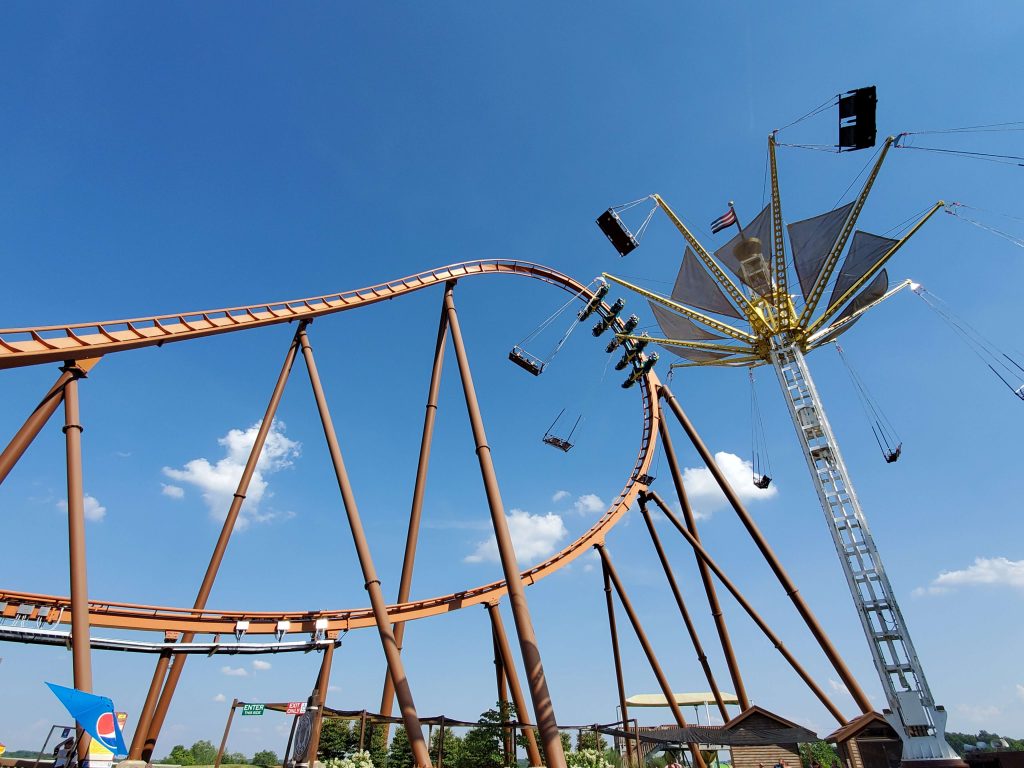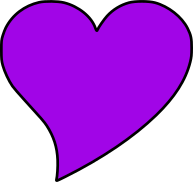 Gobbler Getaway
The Gobbler Getaway is a perfect family ride! It's a slow moving dark ride that allows you to "call" turkeys back to the farm for Thanksgiving.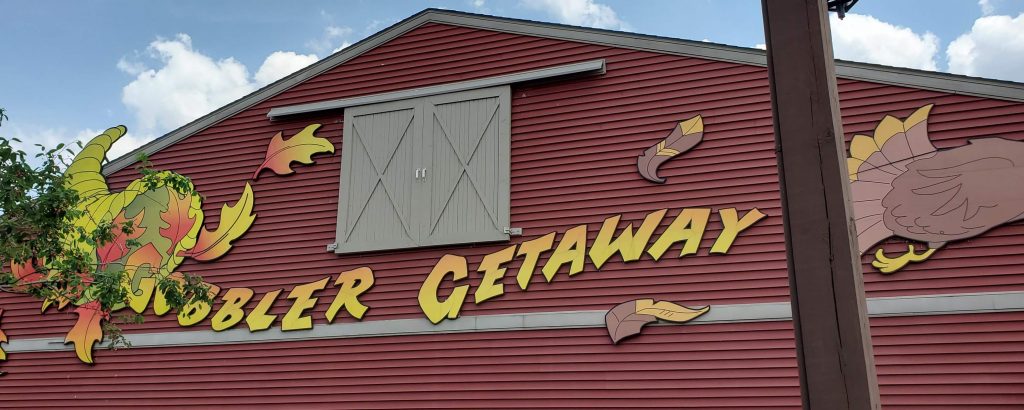 If you look closely, you can see the "turkey caller" in the lady's hand in the picture below.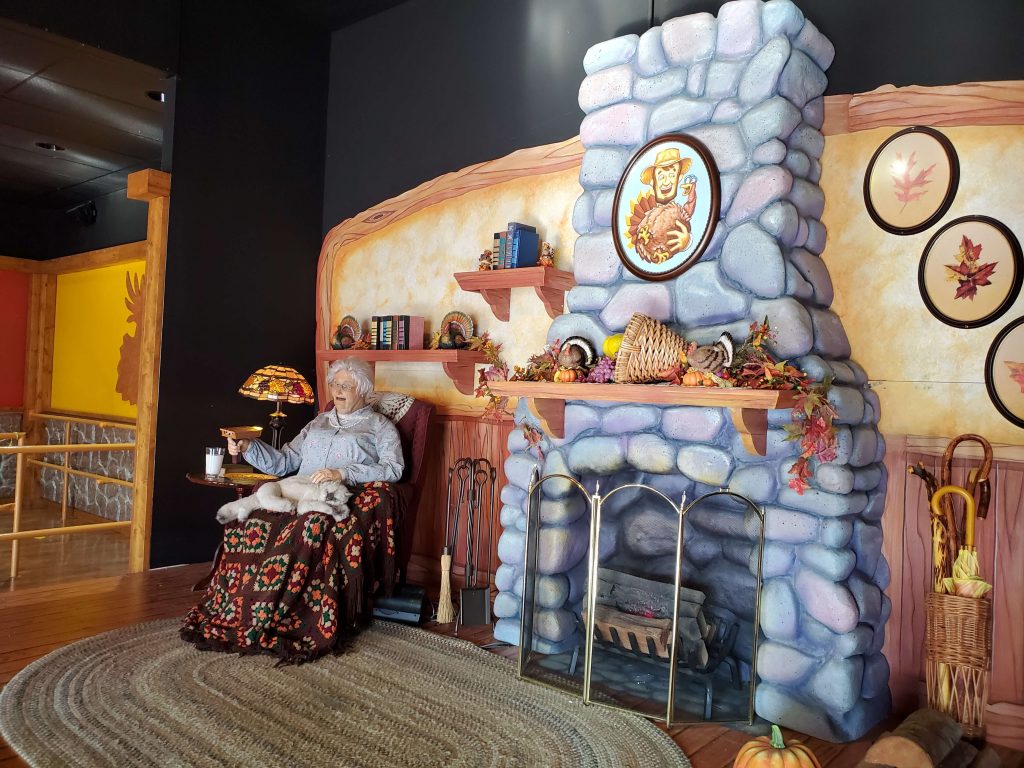 There are silly sceens throughout the ride and you look for the "X" to tell you where to "call" the turkey.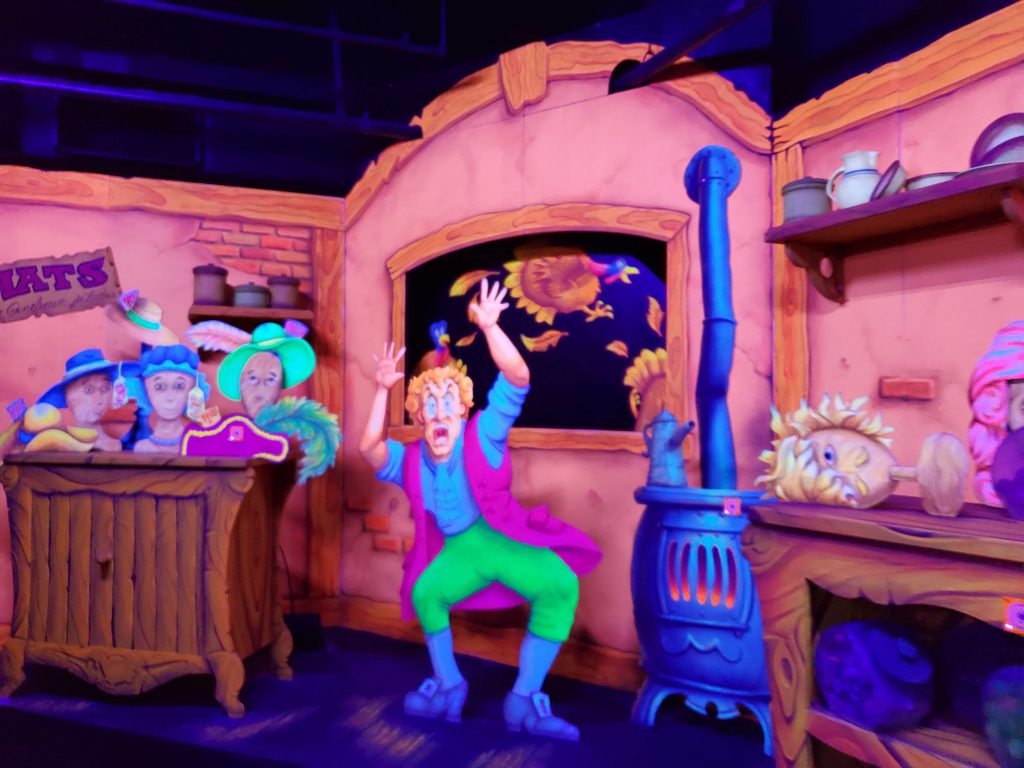 If you have ever been to Disney World, this ride is similar to the Buzz Lightyear ride in Magic Kingdom. This is part of the reason our family lovingly refers to this ride as "turkey shooting." They state you are "calling" turkeys, but it works just like a little lazer gun!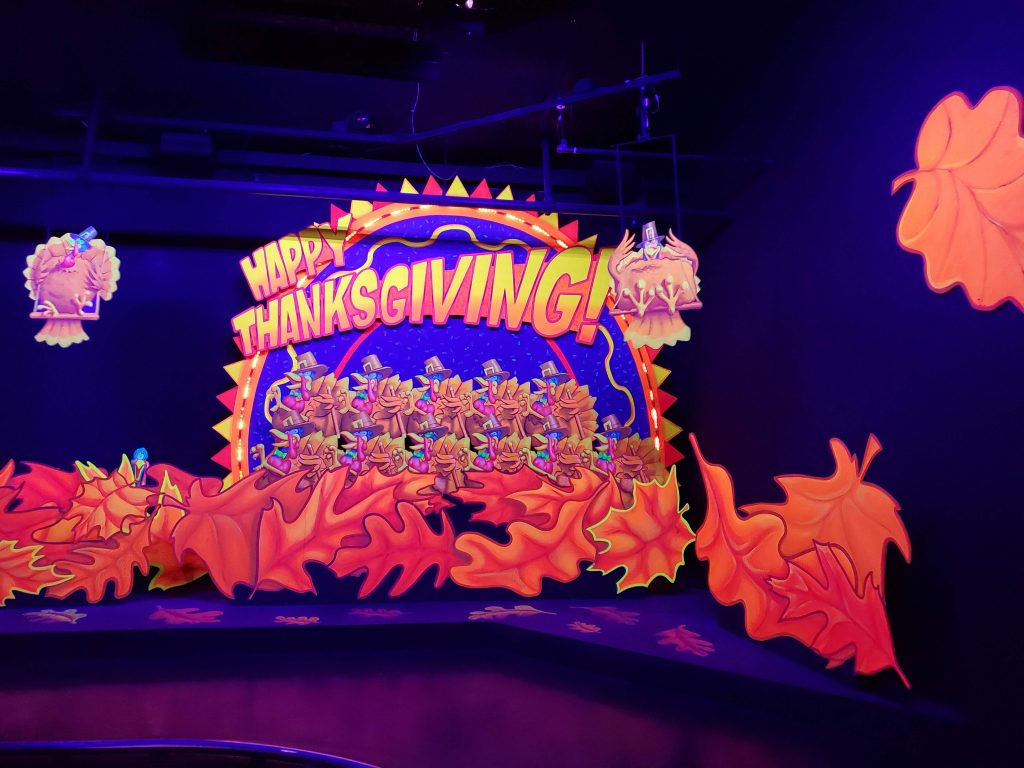 No matter what you call it, it really is a fun ride for the entire family!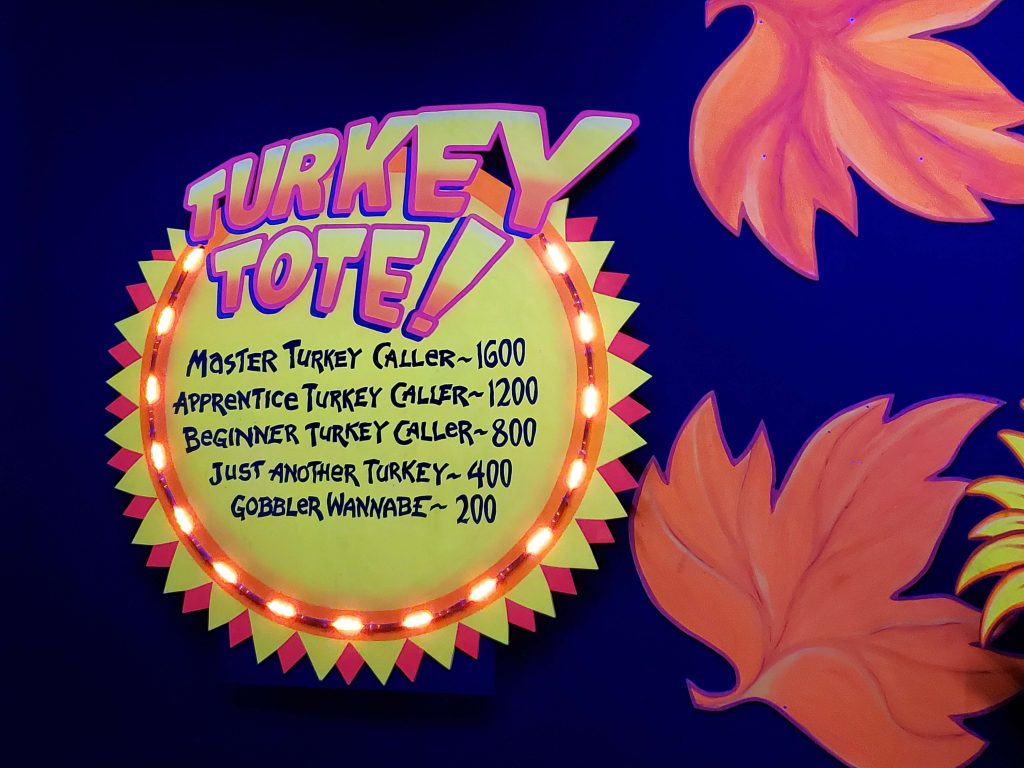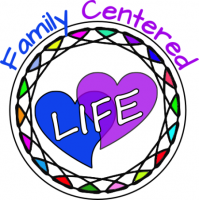 Holidog's Fun Town
Holiday's Fun Town is what I consider to be a very large playground! There is playground equipment, slides, places to climb, a splash park, and rides that are perfect for the smaller and younger people in your travel party!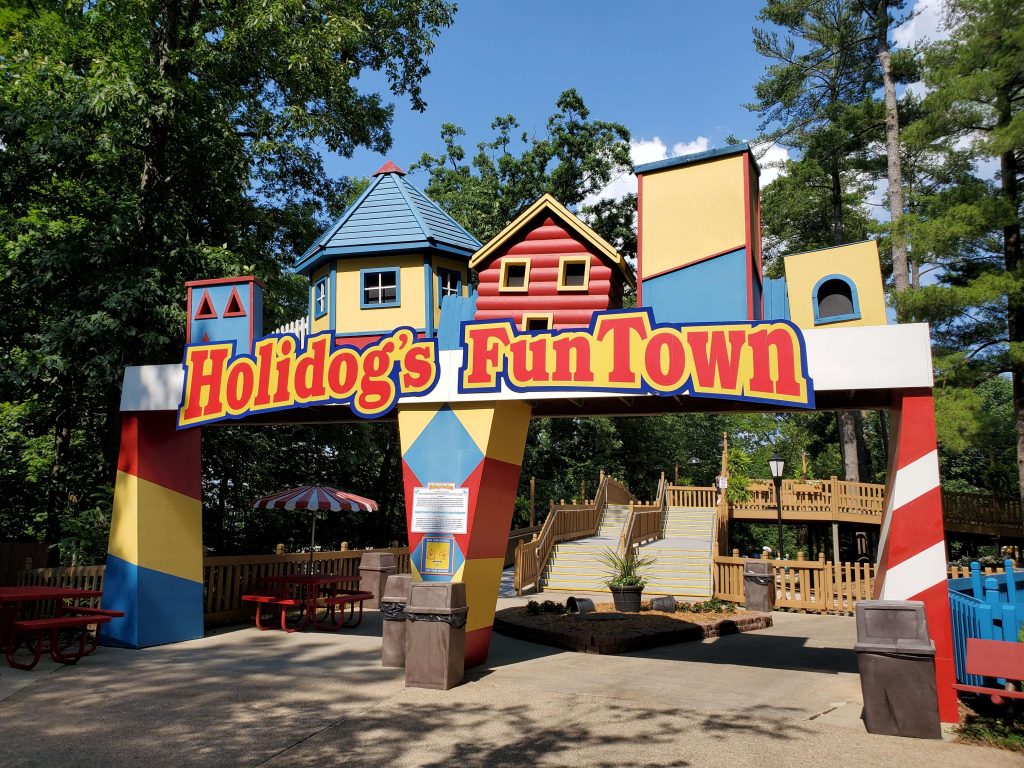 There is a Mother Goose train ride that goes around Holidog's Fun Town and you hear nursery rhymes as you pass different statues along teh ride.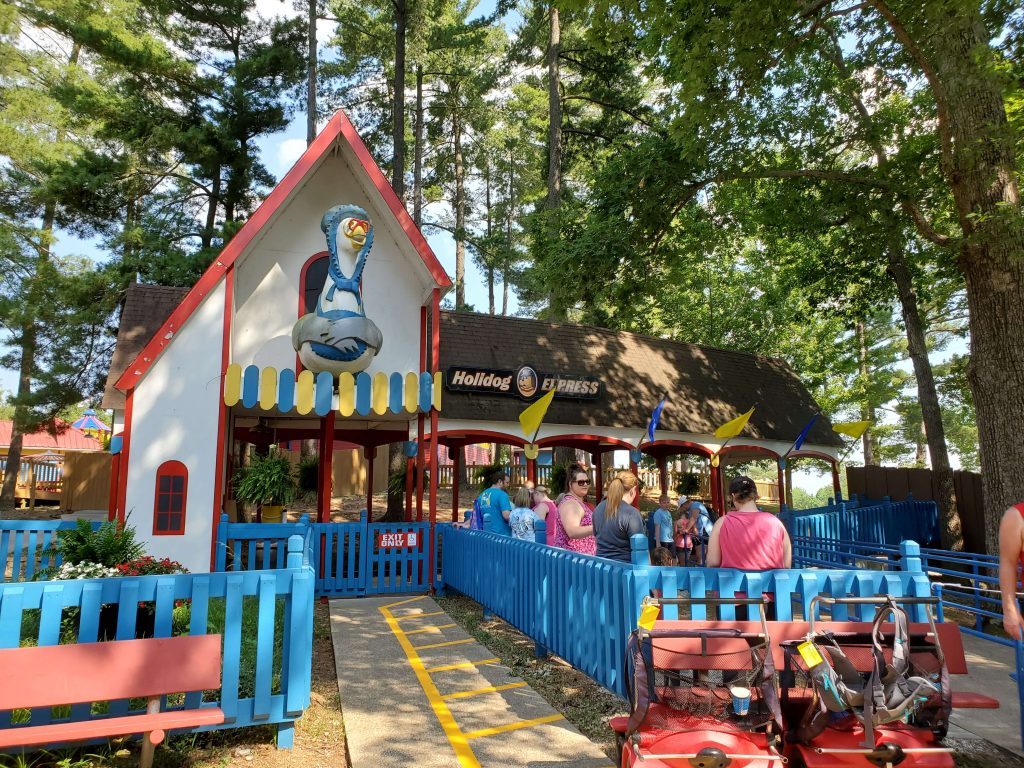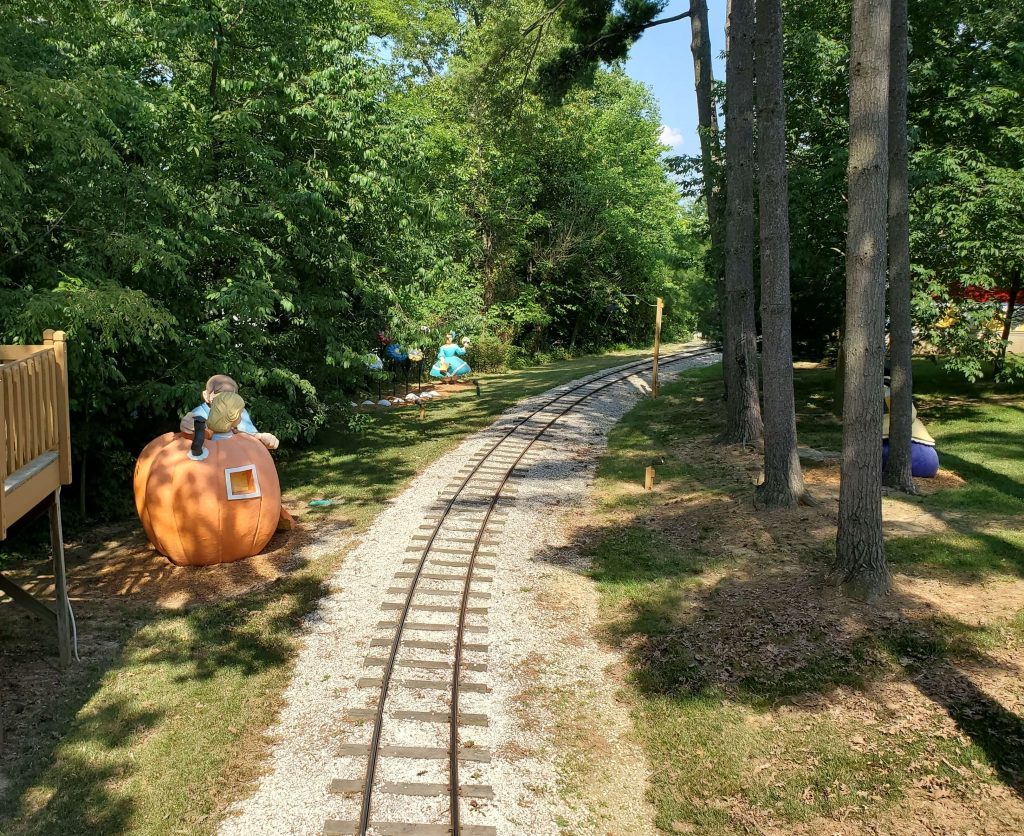 Once inside Holidog's Fun Town, you are greeted by a very large statue of Holidog. Holidog and his other character friends also come out for a dance party a few times a day on a set schedule!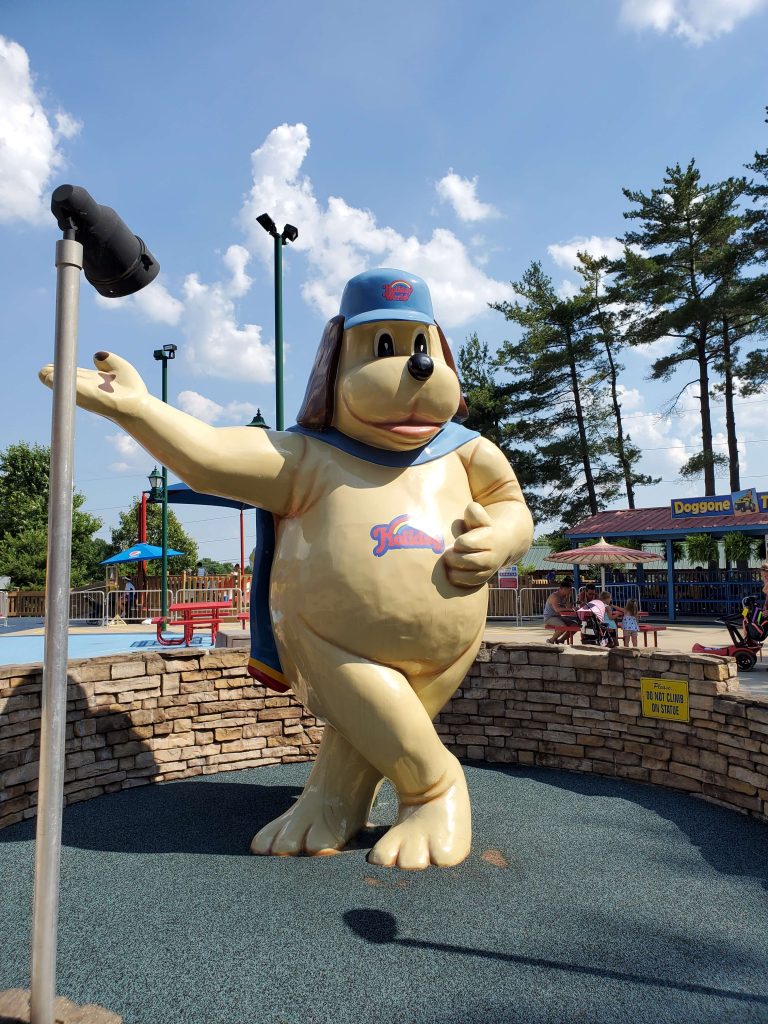 There is a dog-themed jeep ride that allows the kids to "drive" around on a loop.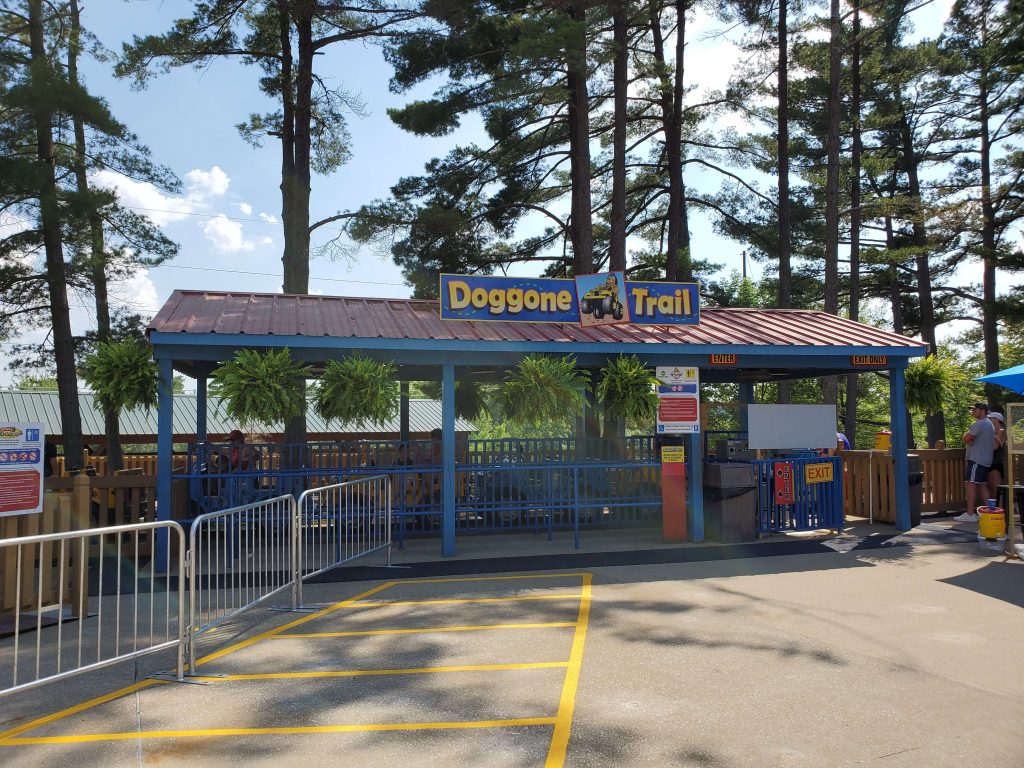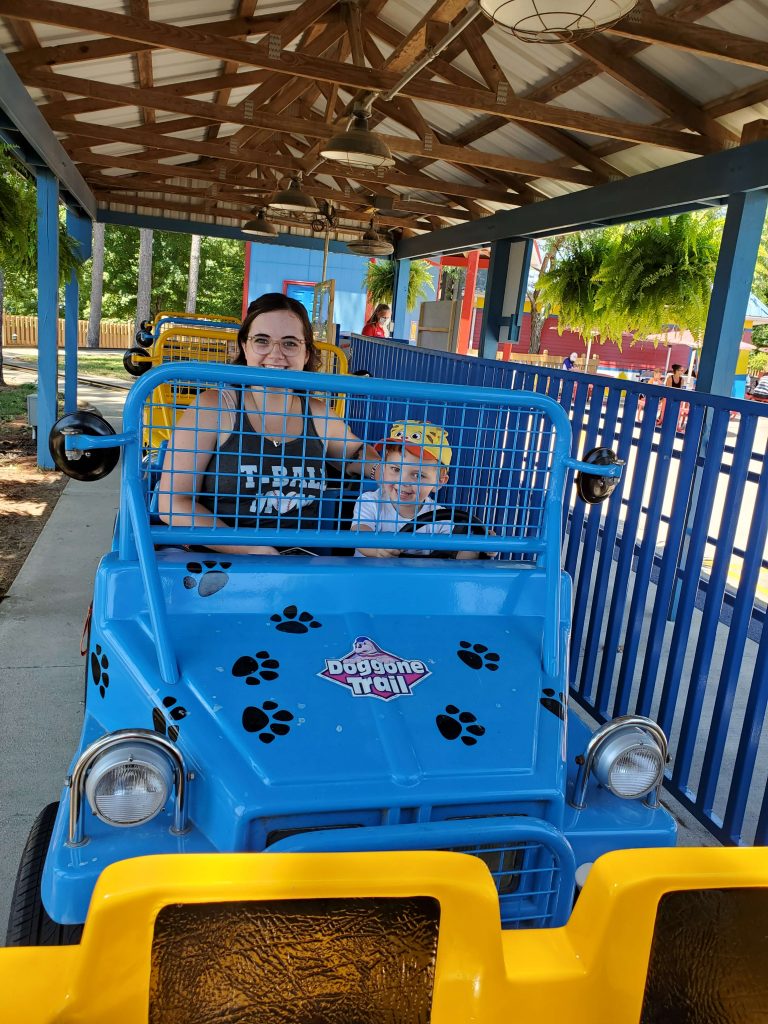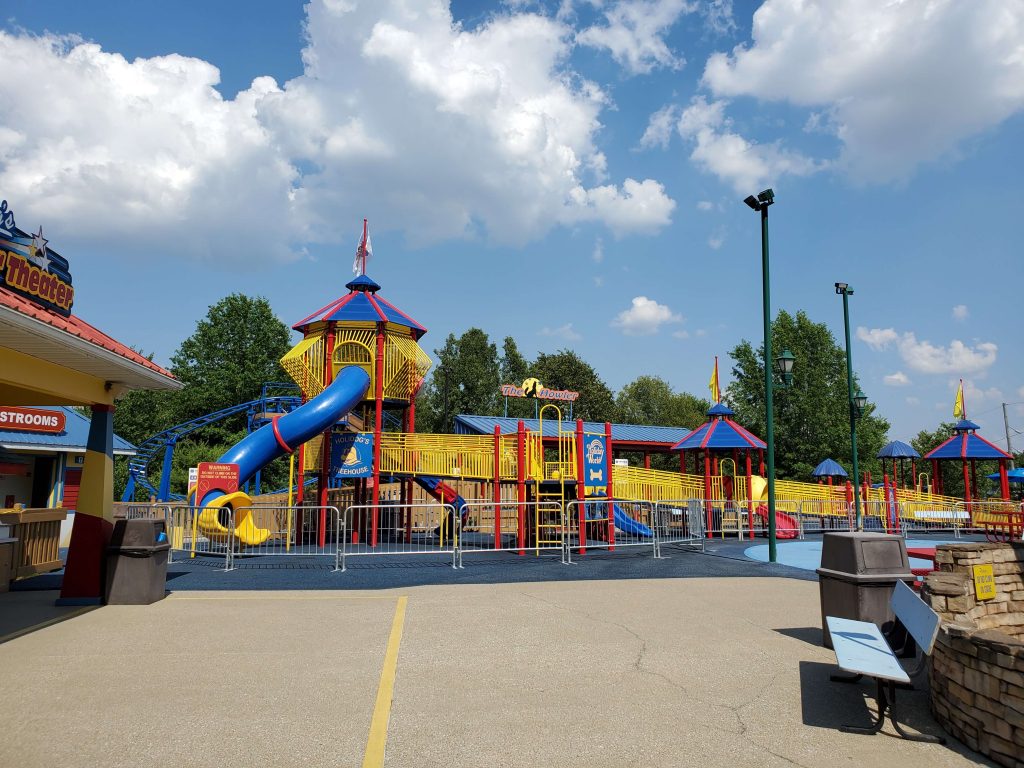 Plus, there is a great splash park in the middle of all of the playground equipment and rides.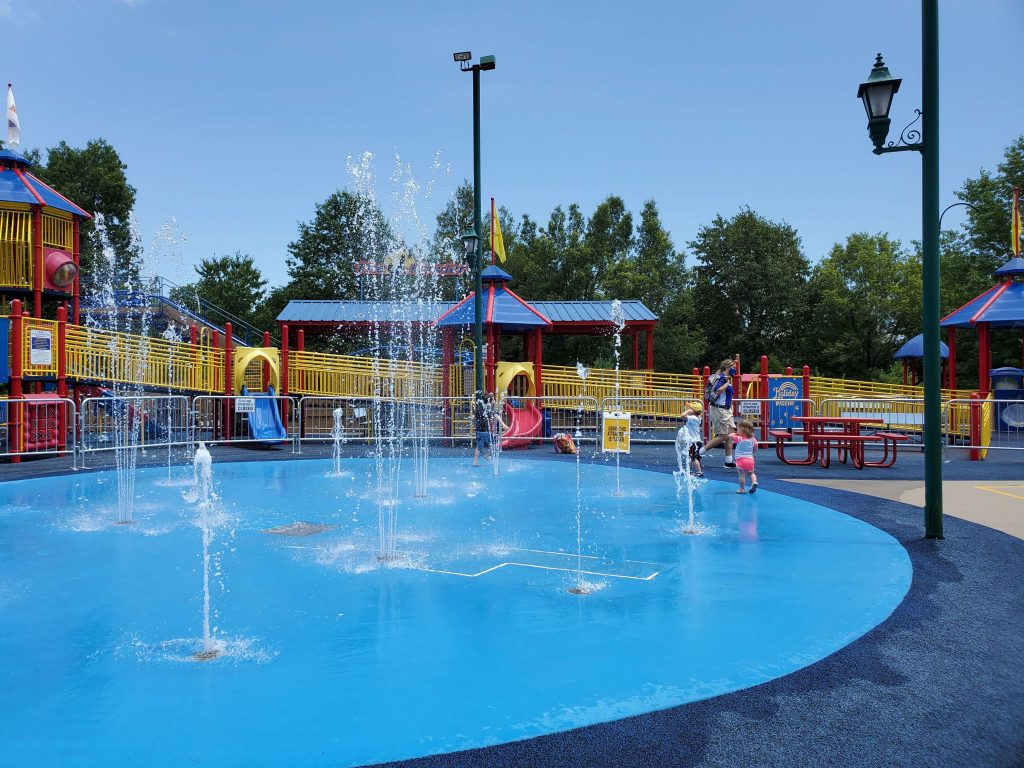 This is a nice area that is away from the rest of the park.
It's a bit off the beaten path, so teens or other older kids who may be a little more rambunctious are not going to be walking through on accident. Additionally, this area is connected to the rest of the park by a bridge that has a worker on the bridge. My assumption is that the worker is there to help ensure lone children don't make it across the bridge without adults!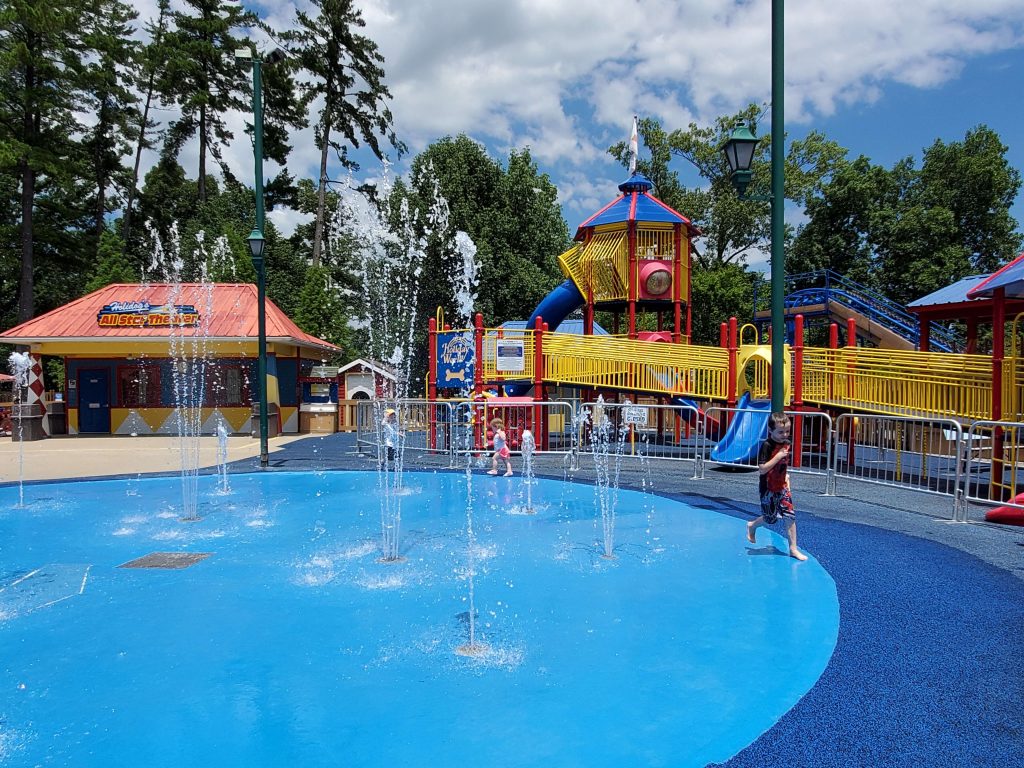 It's such a fun area! I enjoy watching the kids play and playing with them in this area. When my kids were young, we would spend half of the day in this area alone!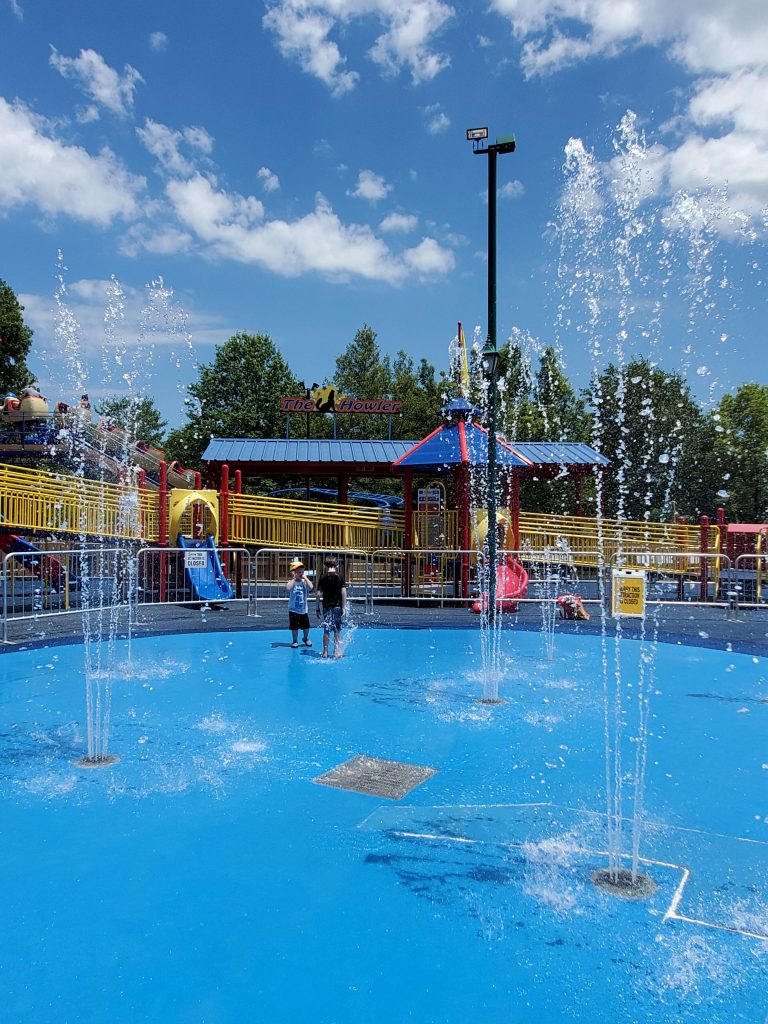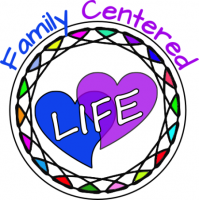 Splashin' Safari
Here are some quick highlights of our favorite activities in Splashin' Safari! You can discover more about Splashin' Safari in our other post!
Splashin' Safari is one of the top water parks in the US and it's located in southwest Indiana! For me, it's wild to think that such an amazing water park is located in Indiana!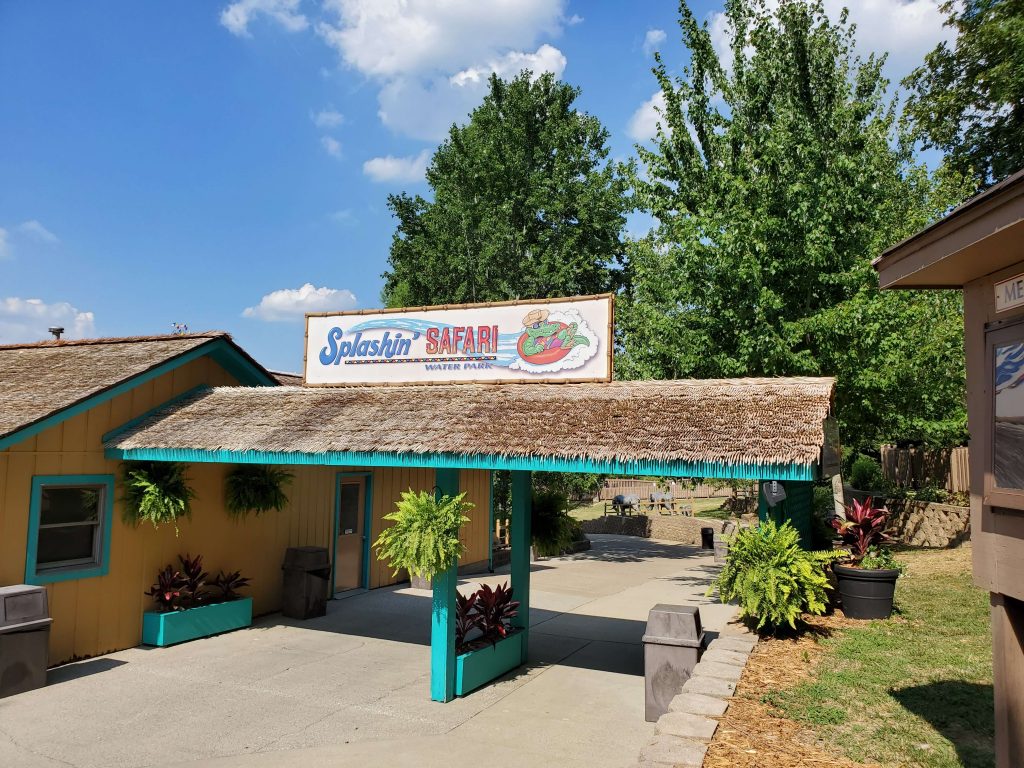 Travelers' Choice ranked Splashin' Safari as the 15th best water park in the US in 2020. The Travel Channel also considers it one of the best water parks in the US!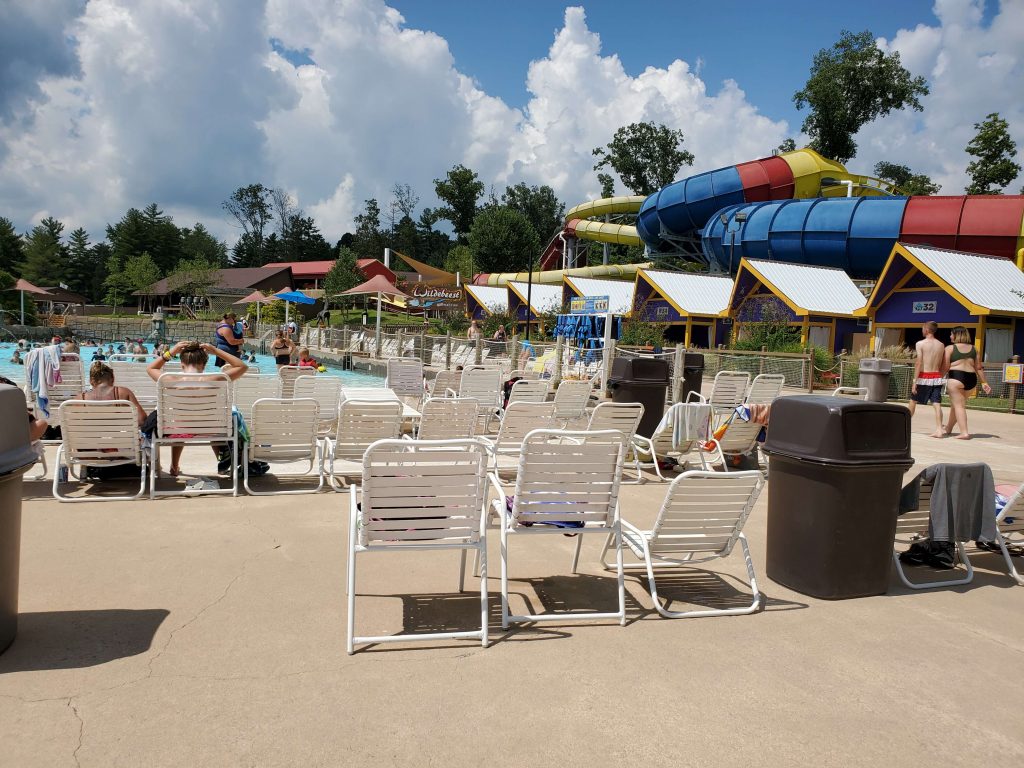 There are rides and attractions for everyone in your entire travel party!
There are splash areas with small slides for the small travelers you have with you.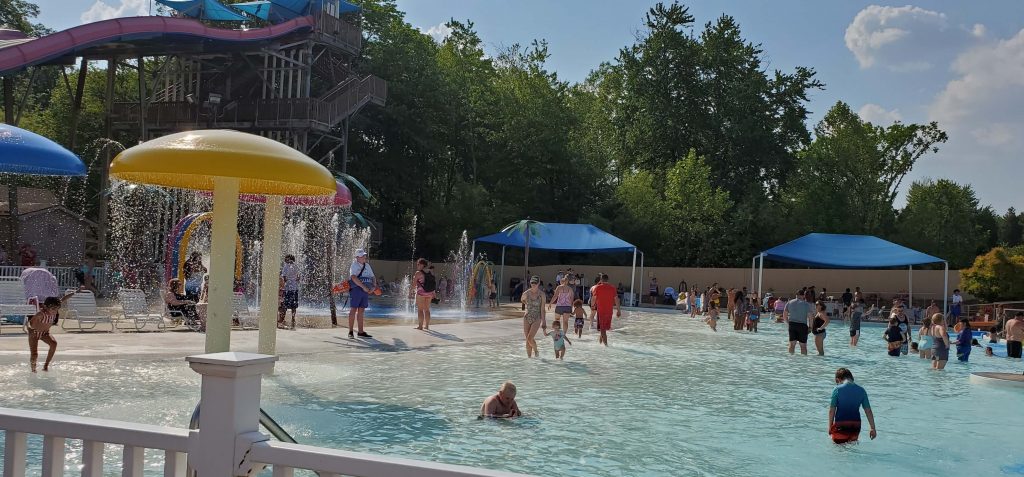 There are bigger (much, much bigger) slides for the taller people in your group.

There is also a lazy river (my favorite part) that everyone in your family or travel party will enjoy! Free tubes are available in the lazy river that come in various shapes and sizes to fit little and big people alike!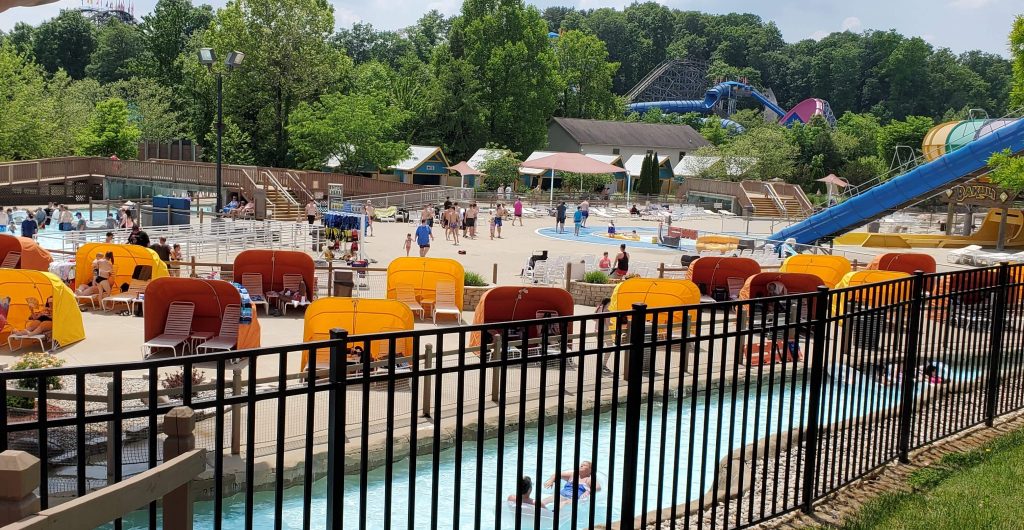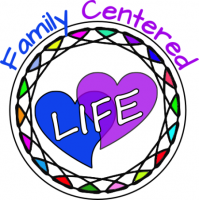 New within the last year
Splashin' Safari has three water coasters, with the newest one being Cheetah Chase! I was able to ride it for the first time on most recent trip!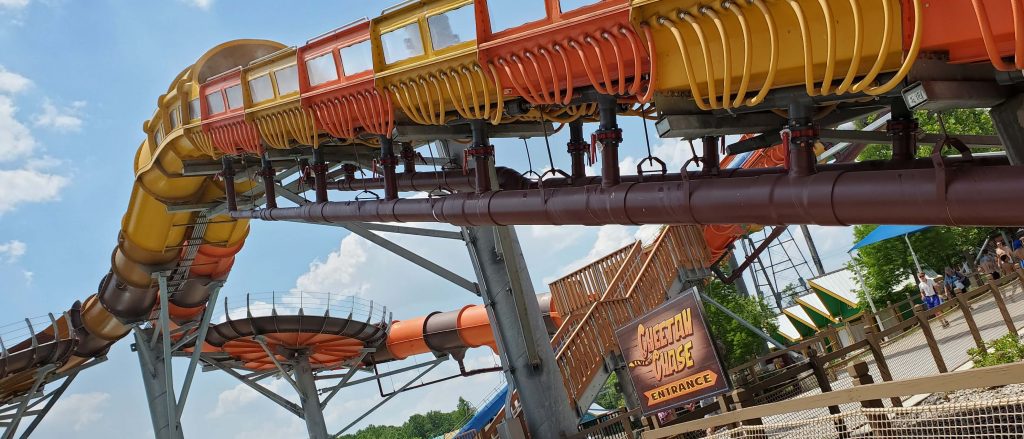 An additinal new feature, is that Holiday World now offers digital photo passes that allow you to capture pictures in various places in both Holiday World and Splashin' Safari!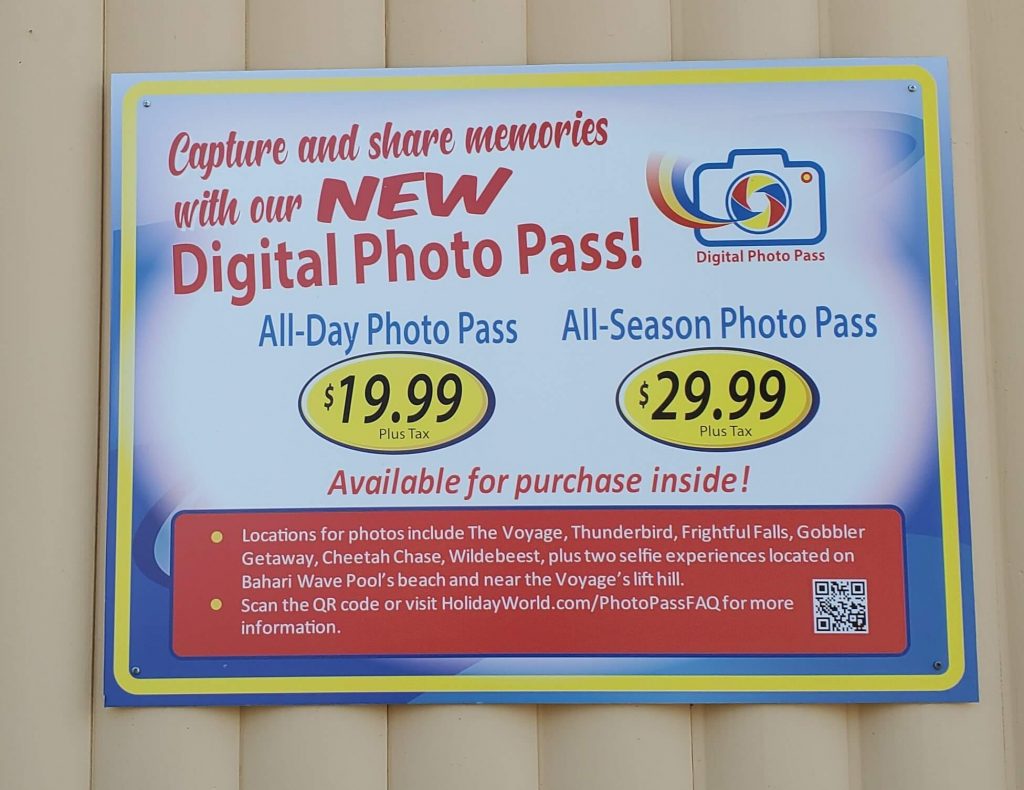 We have not purchased one yet, but we plan to purchase one good for the entire season on our next trip there!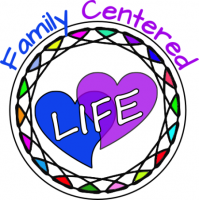 BONUS
Holiday World is a small-ish family-owned park, so they offer many special features to allow you to have the most family fun!
They have rides and attractions for all ages and many free items!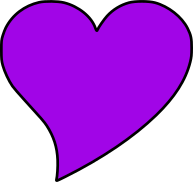 Free Parking
There is no charge to park at either of Holiday World's two parking lots.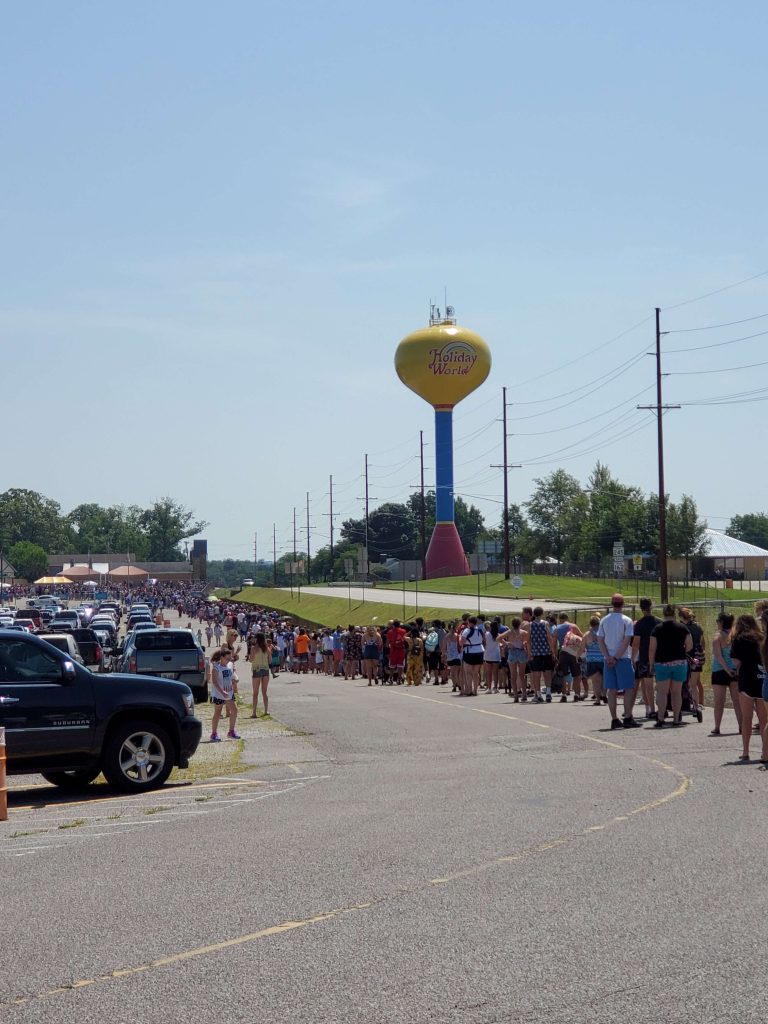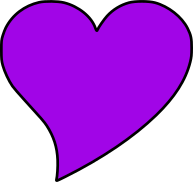 Free Drinks
All fountain drinks are free, all day, every day. Drink stations are available at restaurants and "Oasis" stations throughout both Holiday World and Splashin' Safari!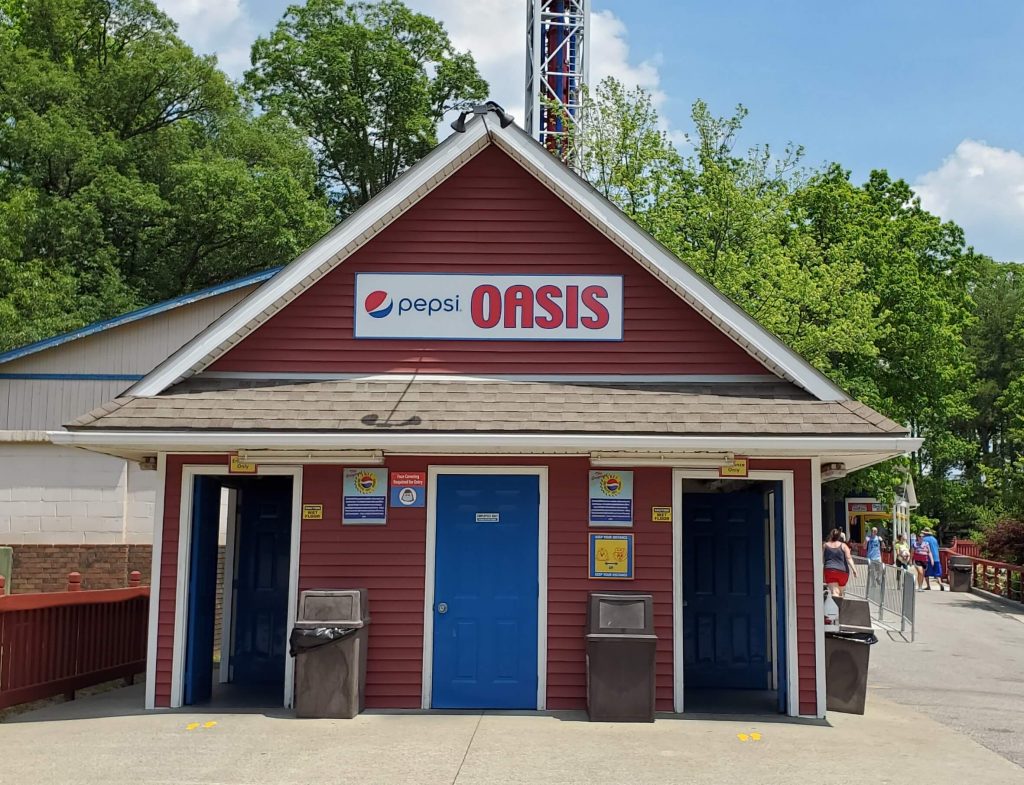 No special coupons, cups, or bottles are needed! They supply the cups and offer a wide variety of drink options. They have caffeinated beverages, as well as tea, lemonade, Gatoraid, and water.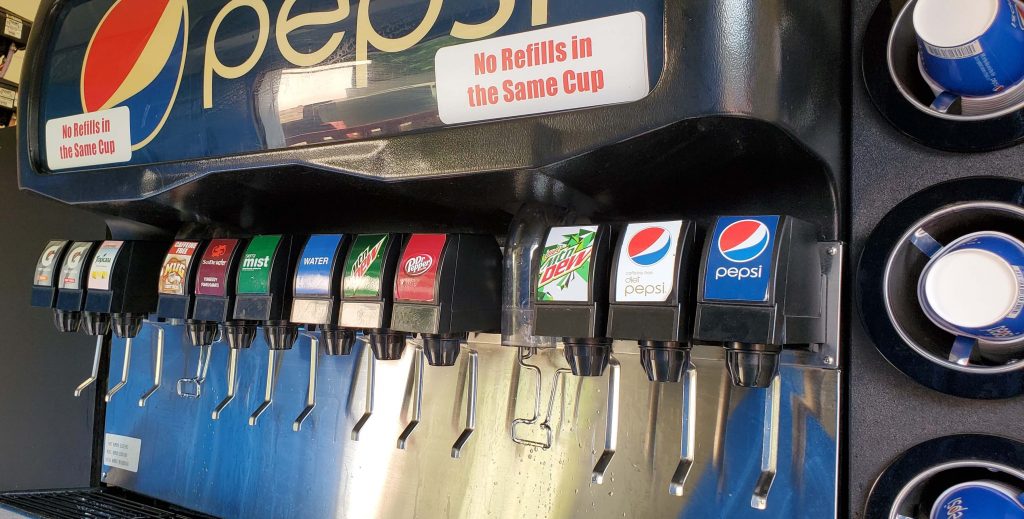 They do have bottled drinks and energy drinks available for purchase at their restaurants and gift shops, if fountain drinks are not your thing.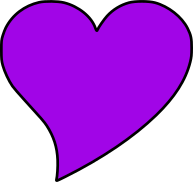 Free Sunscreen
This is the first theme park I ever heard of offering free sun screen. There are several areas throughout both Holiday World and Splashin' Safari where sun screen is readily available.
My granddaughter and I have very sensitive skin and I'm very sensitive to smells, and have never had any issues with it whatsoever!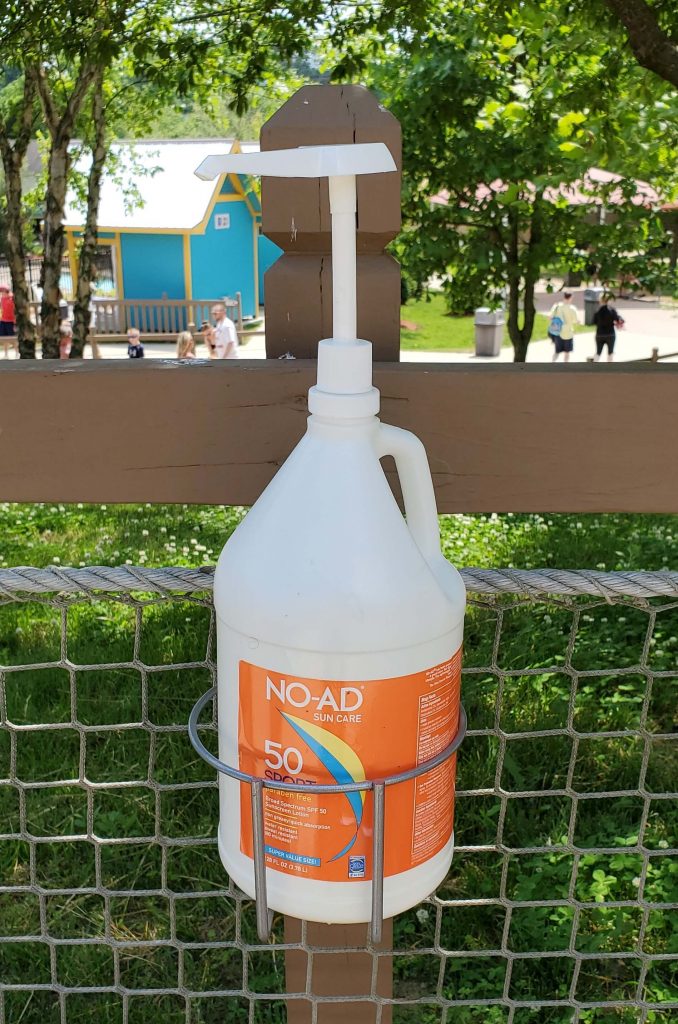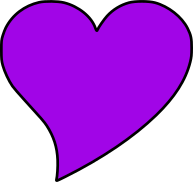 And…Free "Santatizer"
New since the COVID-19 pandemic….free "Santatizer" is now located around both parks as well!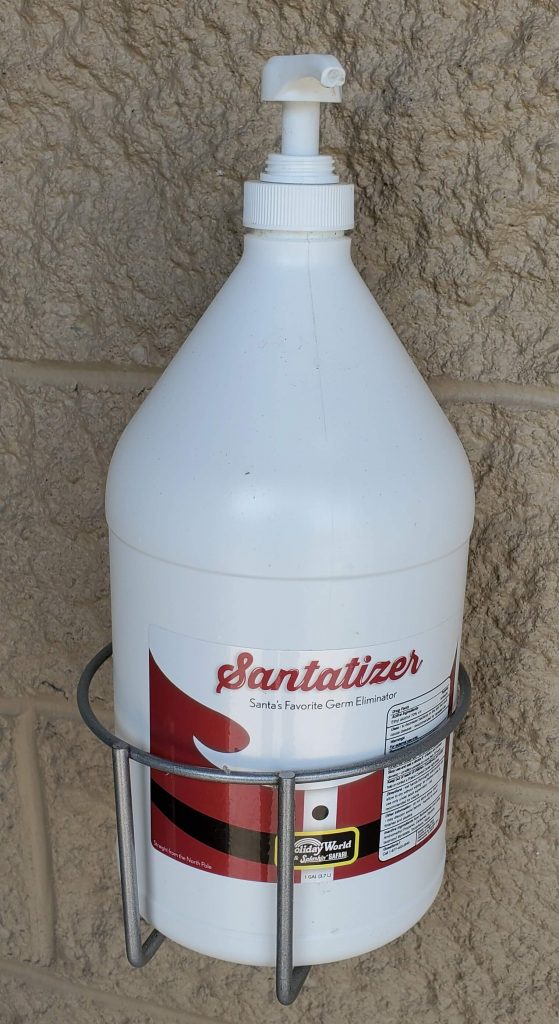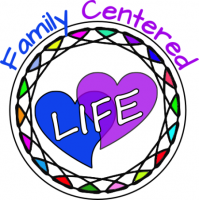 Take-Aways!
Leave the sunscreen behind! Use theirs!
Pack your swimsuit!
Don't mess with water bottles! There are unlimited fountain beverages and water at several different locations and restaurants around both parks.
Measure your kids before you go, so you know ahead of time what they are allowed to ride and what they are not allowed to ride.
Be ready to have a great time!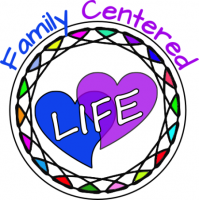 Looking for more fun info??
Check this out!
Also, check out some of our favorites at Holiday World and why we have been going there regularly for over twenty years!