I was excited to be able to visit Zoo Atlanta in Atlanta, Georgia recently! The main attraction I was looking forward to was the pandas!!
I didn't want to take over my Zoo Atlanta article with my panda pictures, but I wanted to have them available for any other panda-lovers out there! So, I decided the best option was to have an article dedicated just to these adorable animals!

Pandas are only living in a very few zoos in the US and Zoo Atlanta is one of them! The other zoos are in Memphis, San Diego, and DC. I've been lucky enough to see them in Memphis and Atlanta in the US and in Mexico City, Mexico!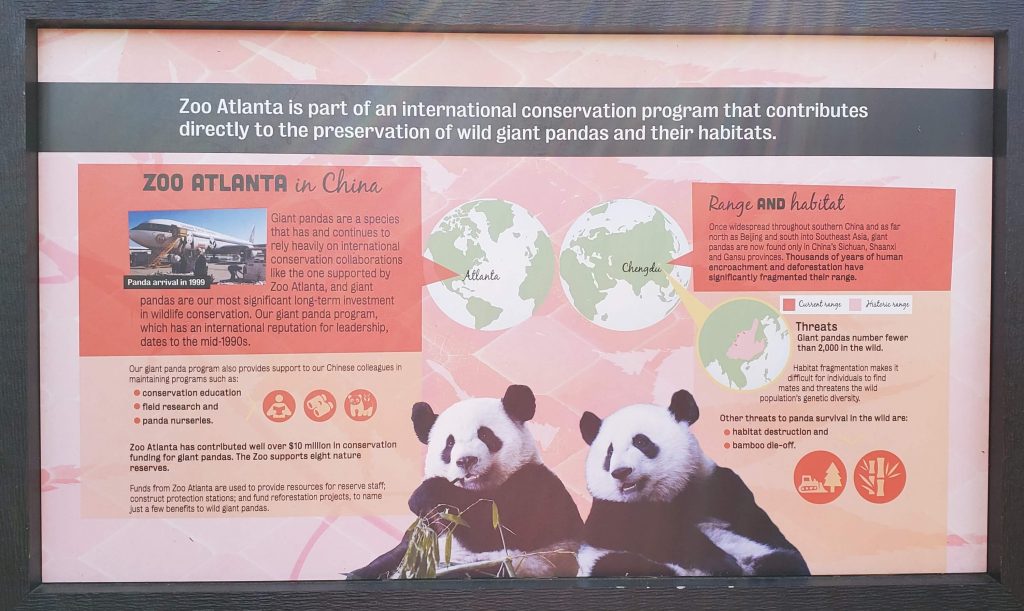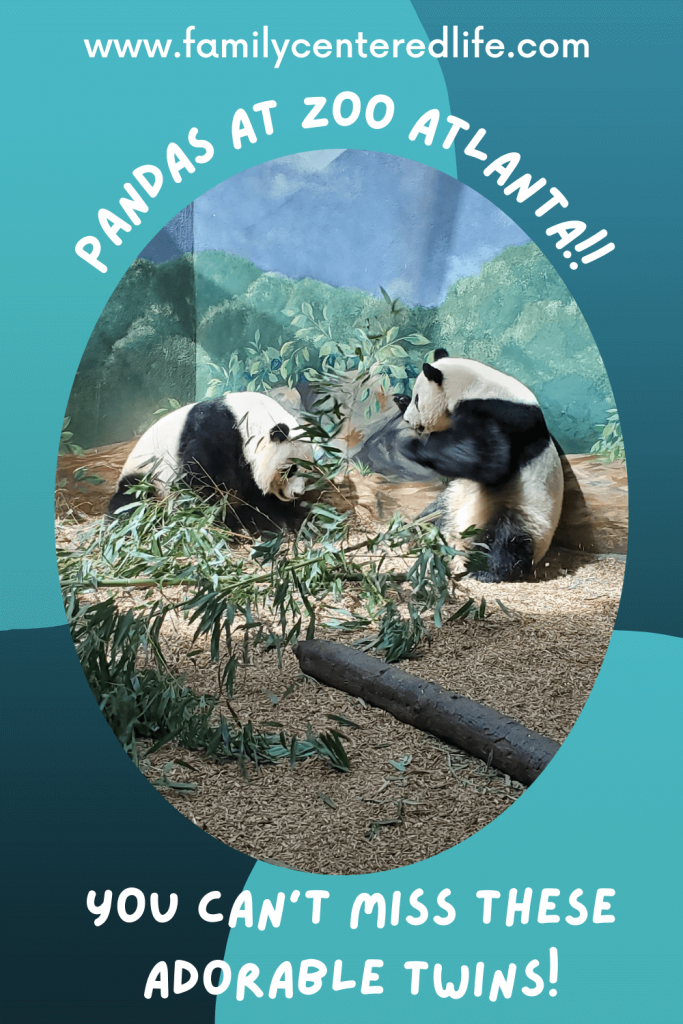 Atlanta has a really great panda exhibit with three adorable pandas!!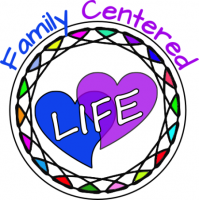 Outside Habitat
Zoo Atlanta has a great habitat for the pandas to live. There is both outside and inside living spaces and viewing areas of all of the habitats!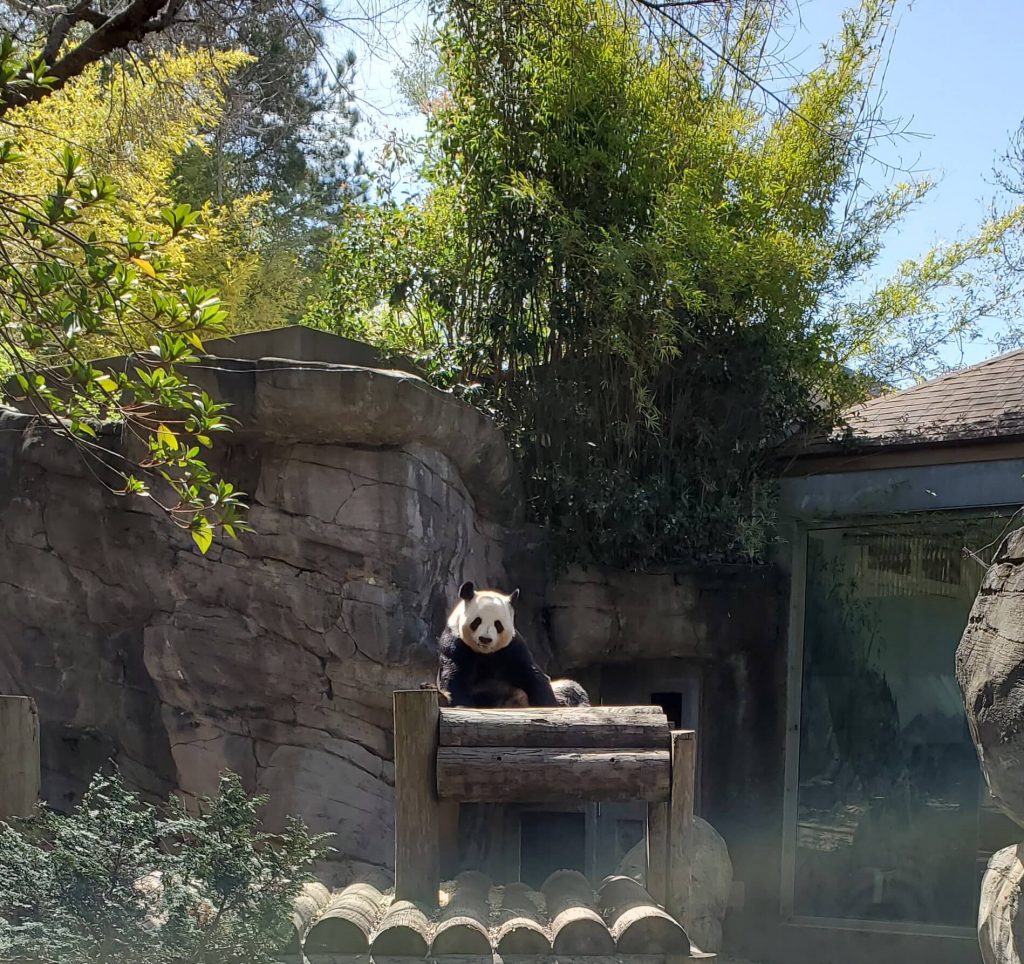 This adorable panda was enjoying the sunshine when we visited! I loved being able to spend time just watching this panda enjoy his (or her?) surroundings!

We visited a second time the same day and the panda was much more active in the afternoon!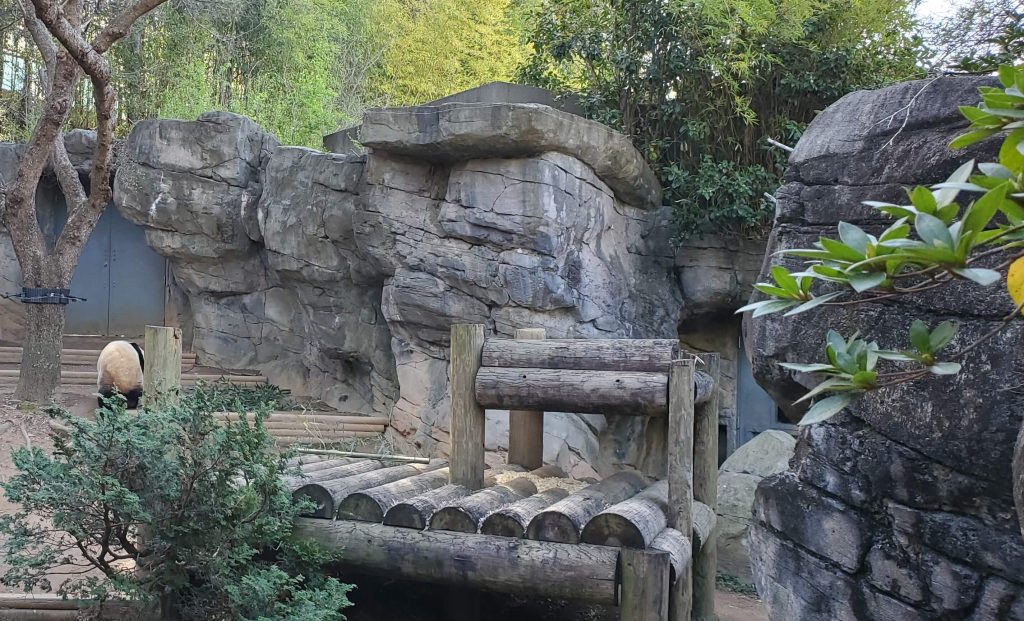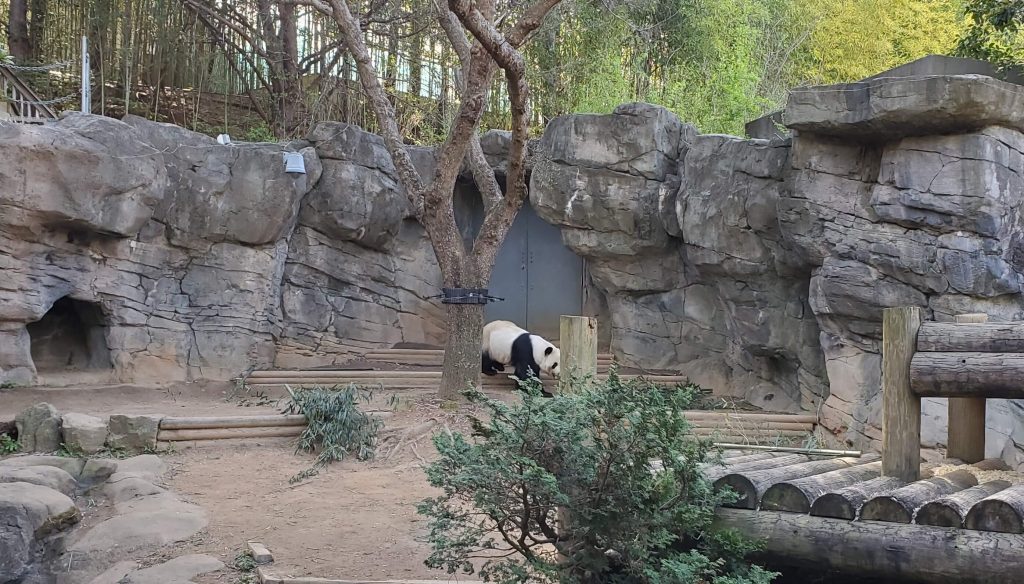 Just pacing and exploring his habitat!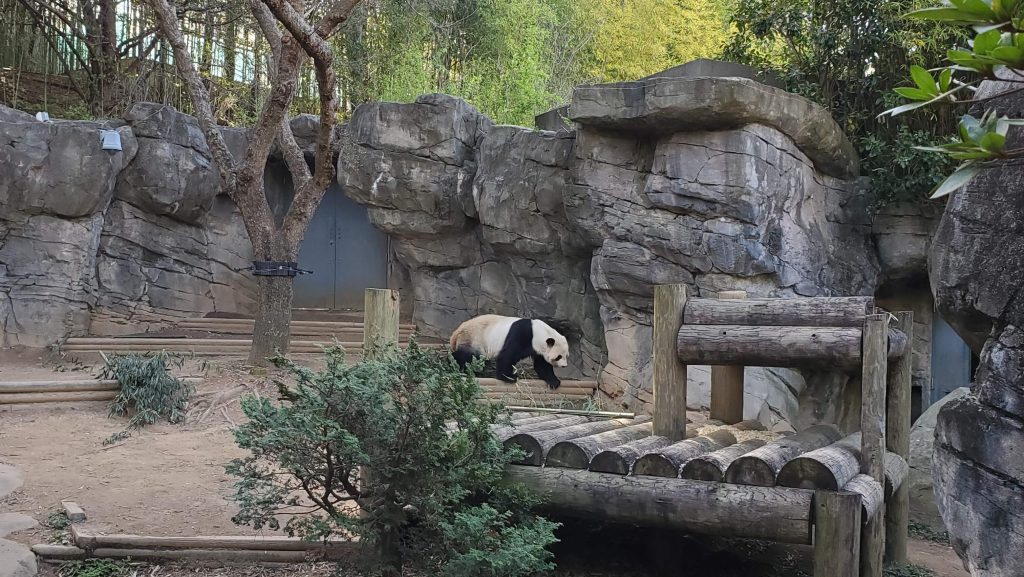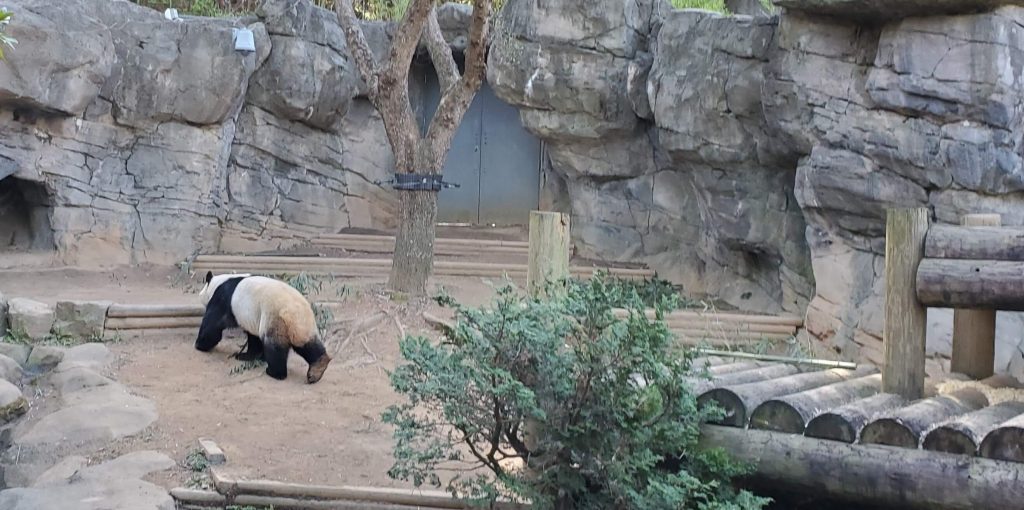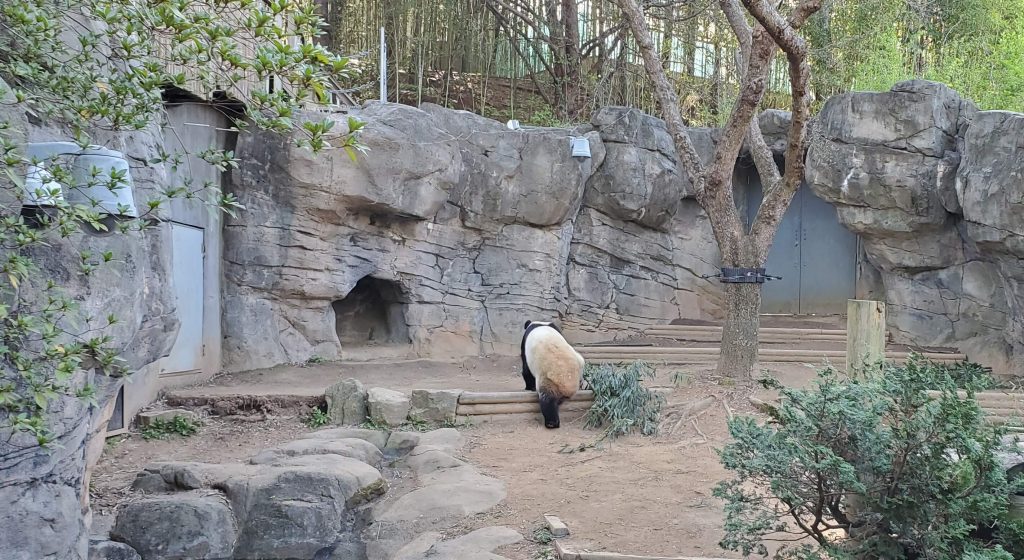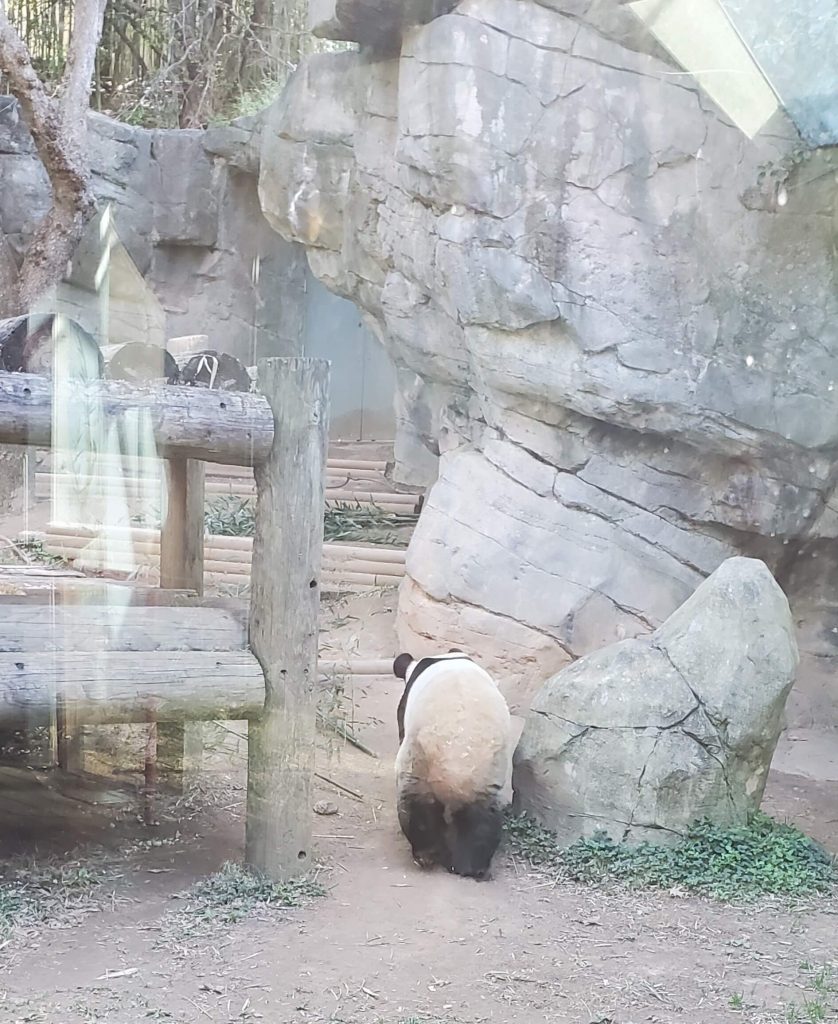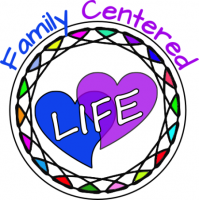 Inside Playground
The twins were inside playing when we visited!
This one was enjoying climbing up and rolling down!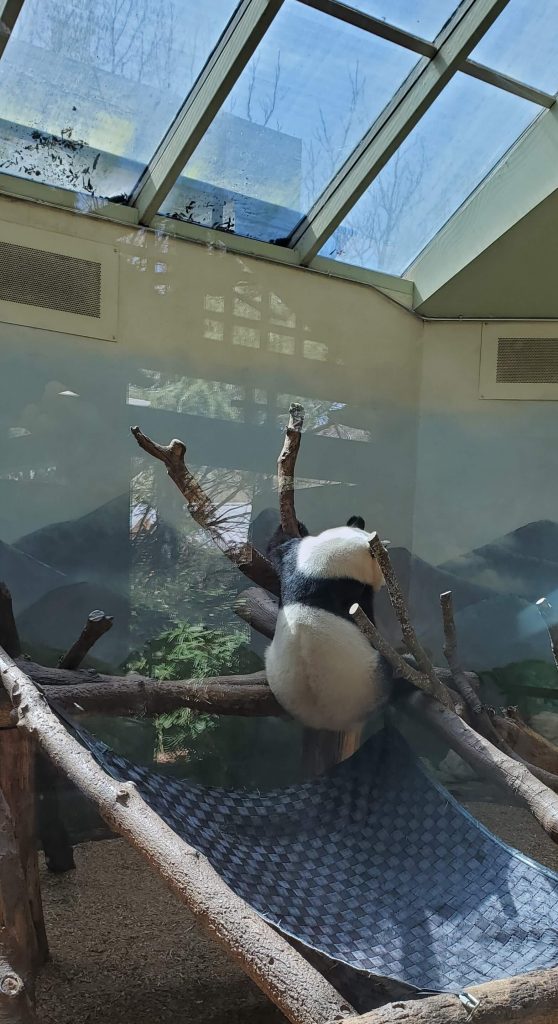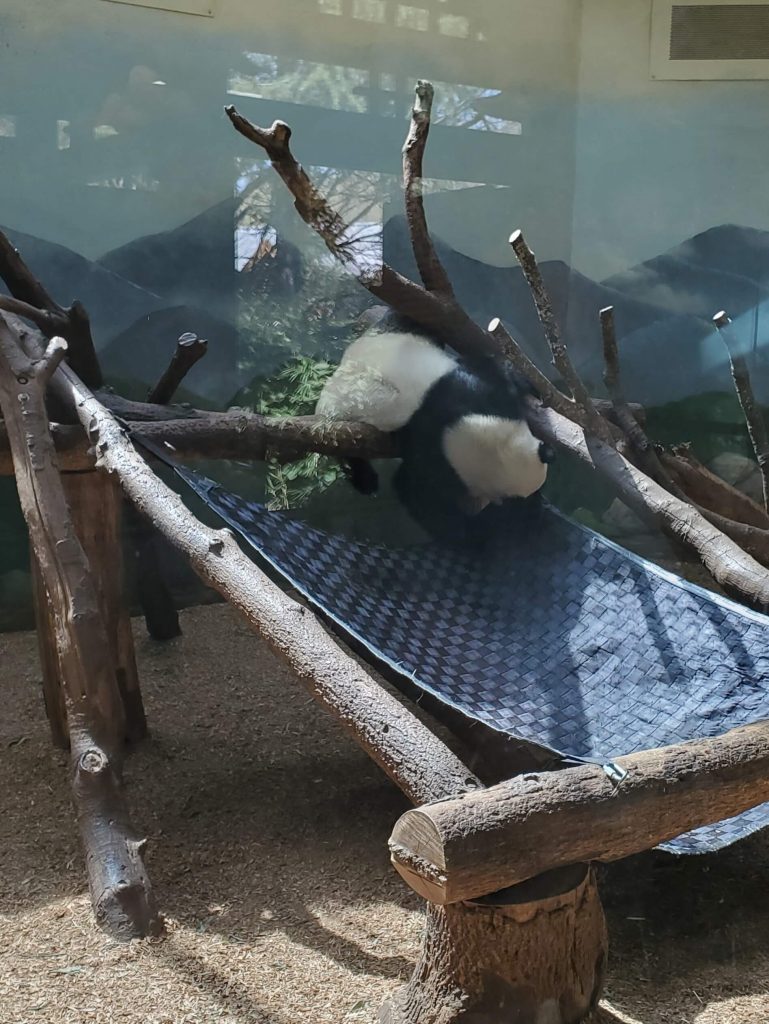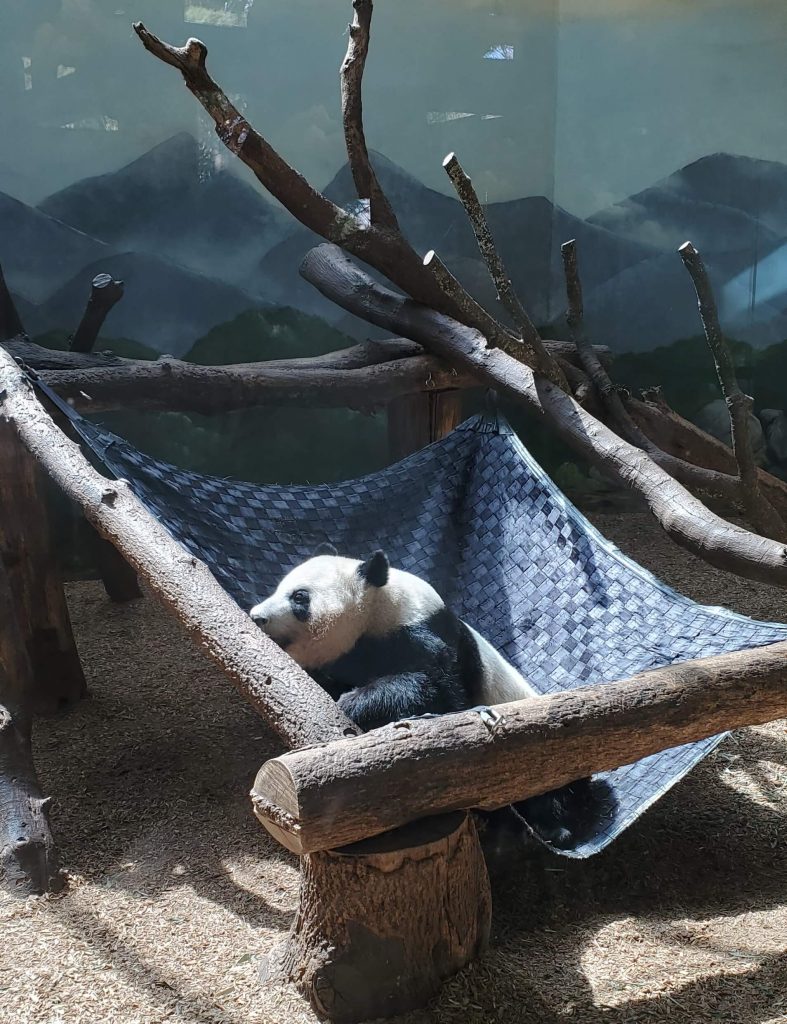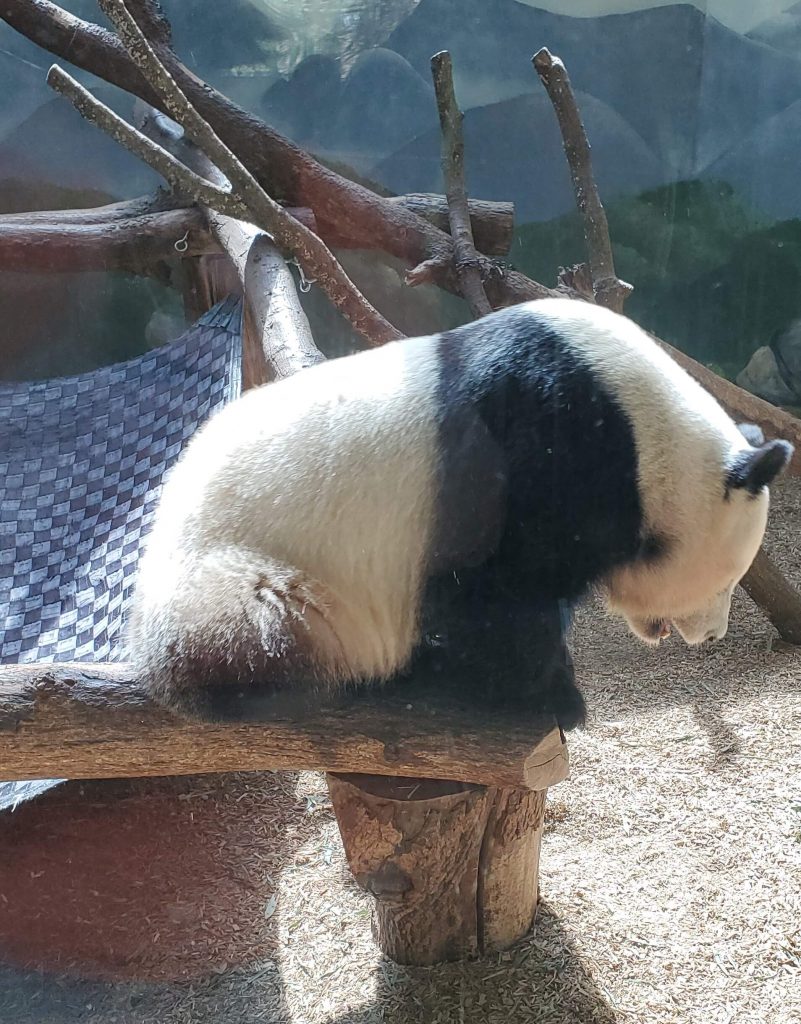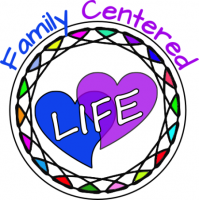 More Inside Areas to Roam
The next exhibit had even more room and was full of bamboo for the twins to snack on!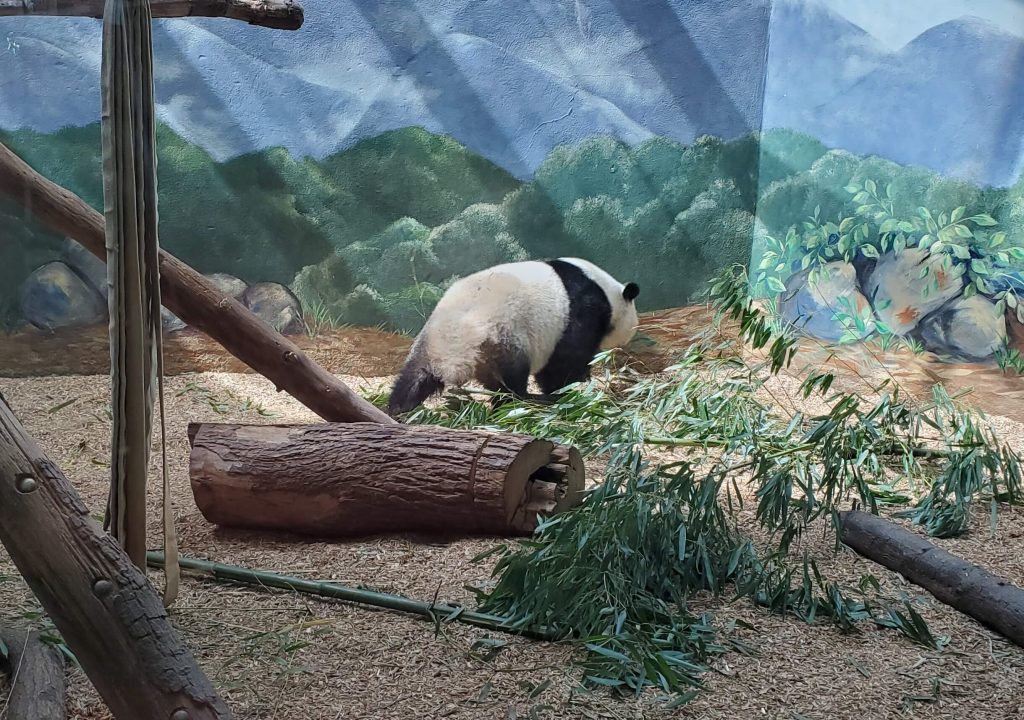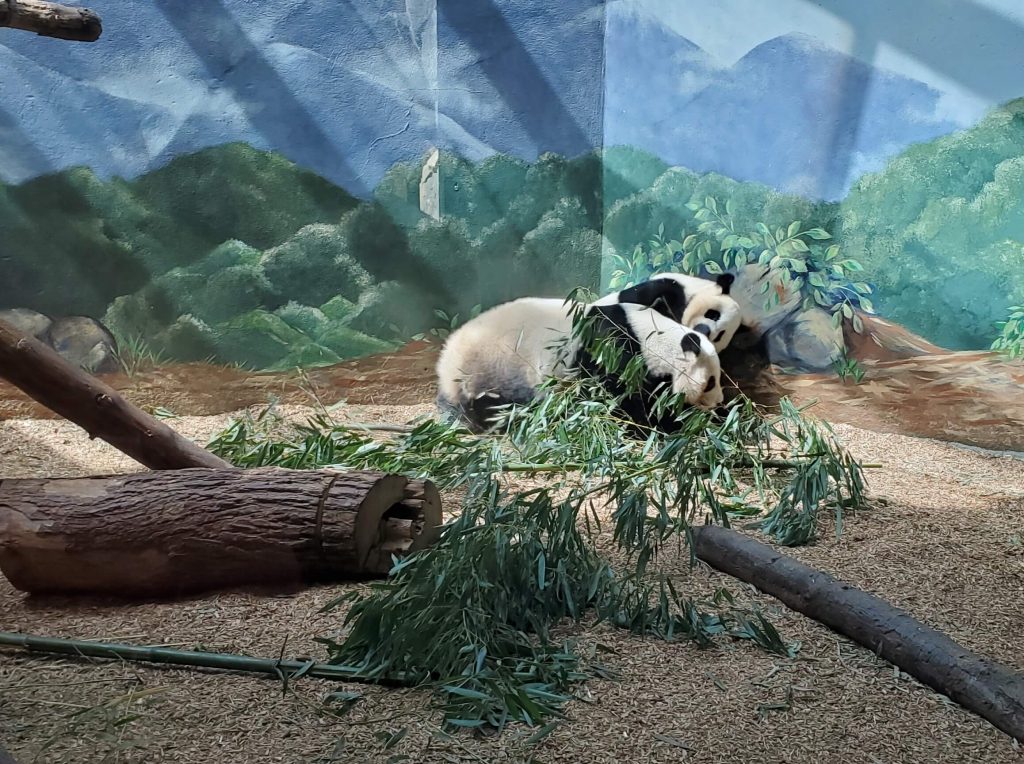 They rolled and played and seemed to enjoy each other's company very much!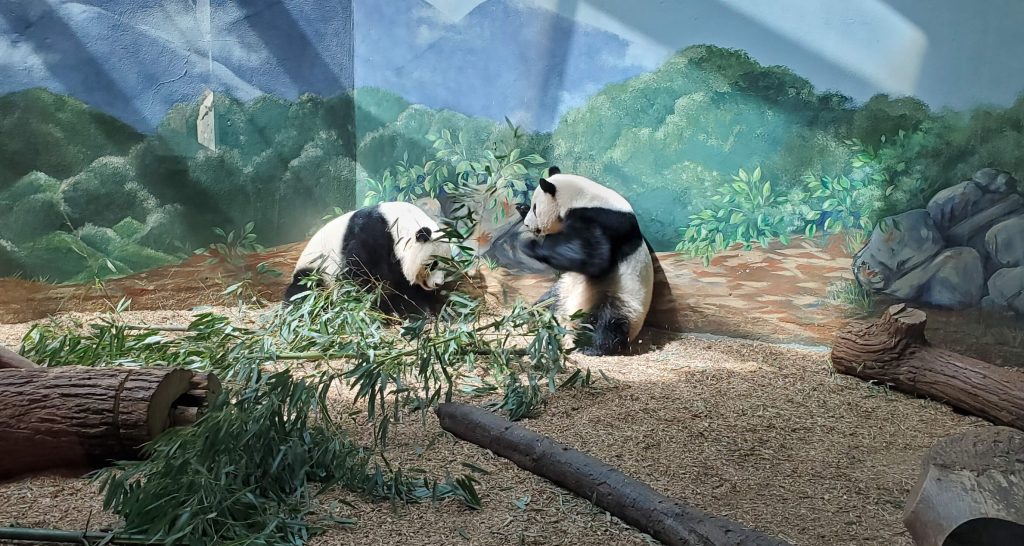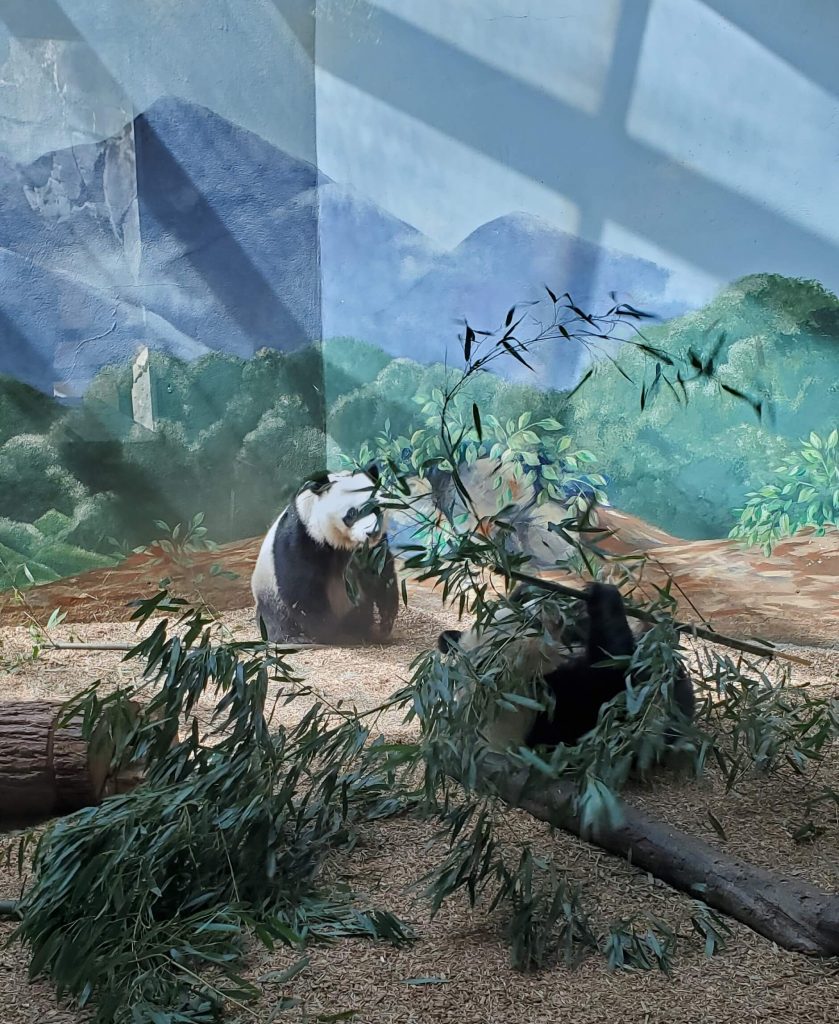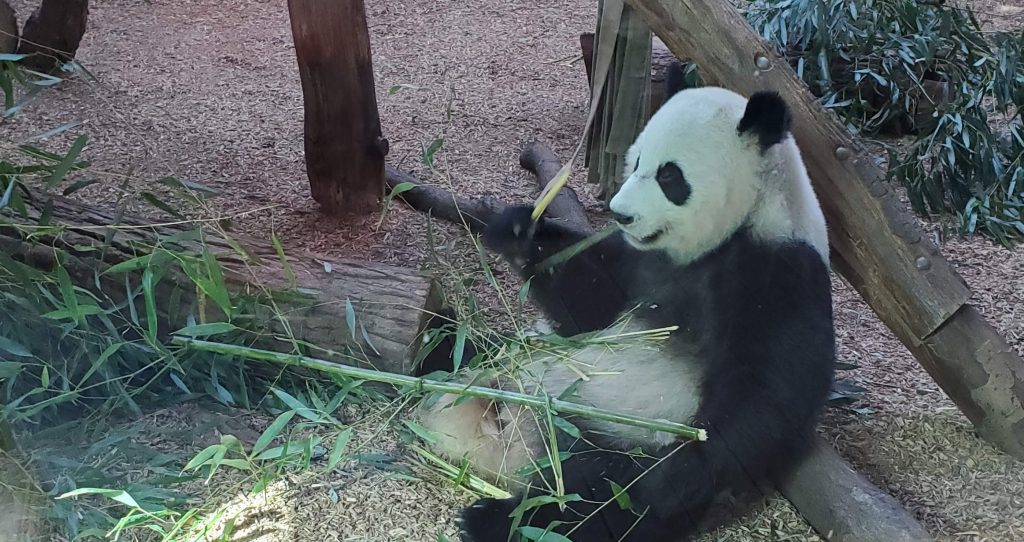 Just relaxing and snacking away!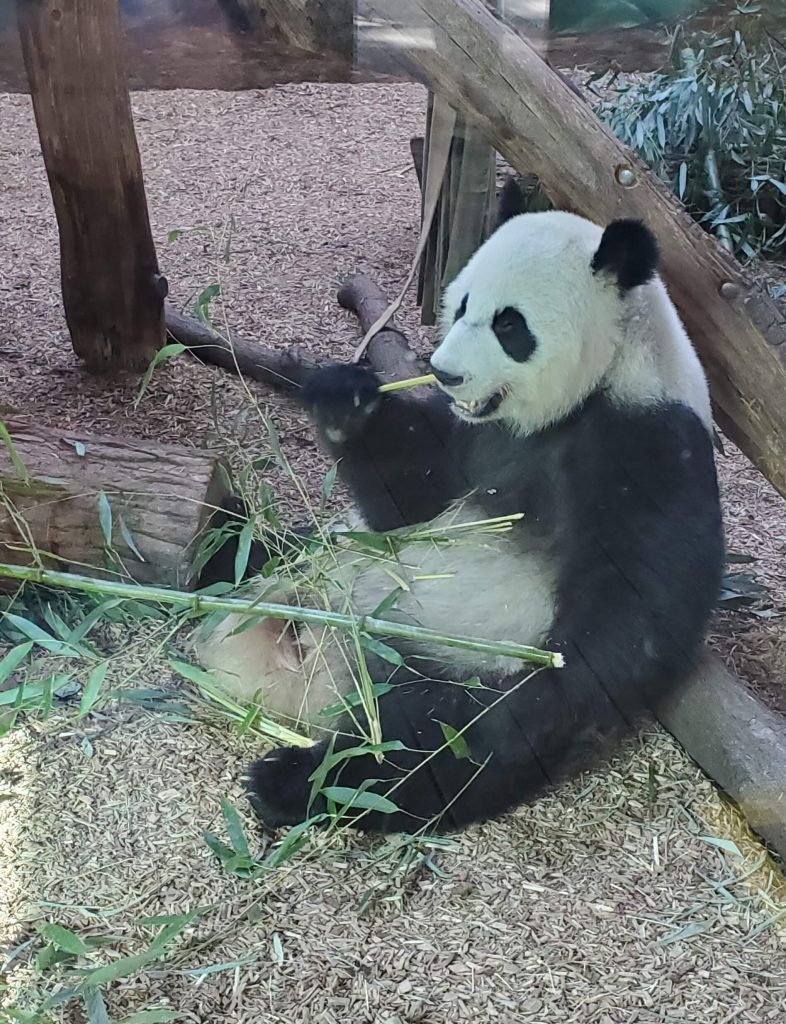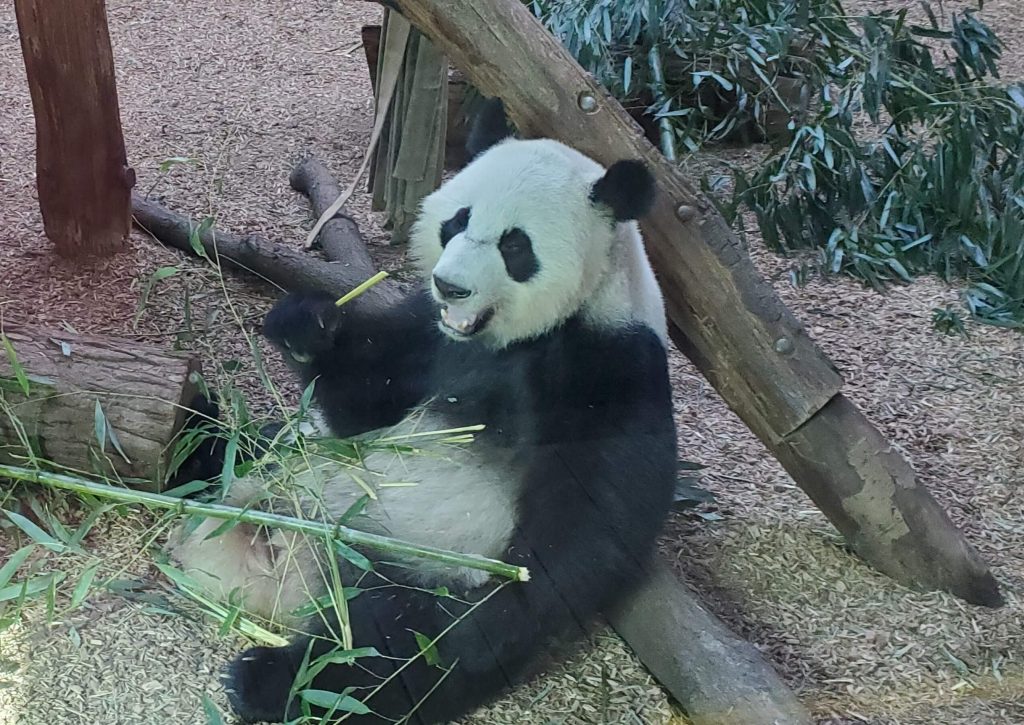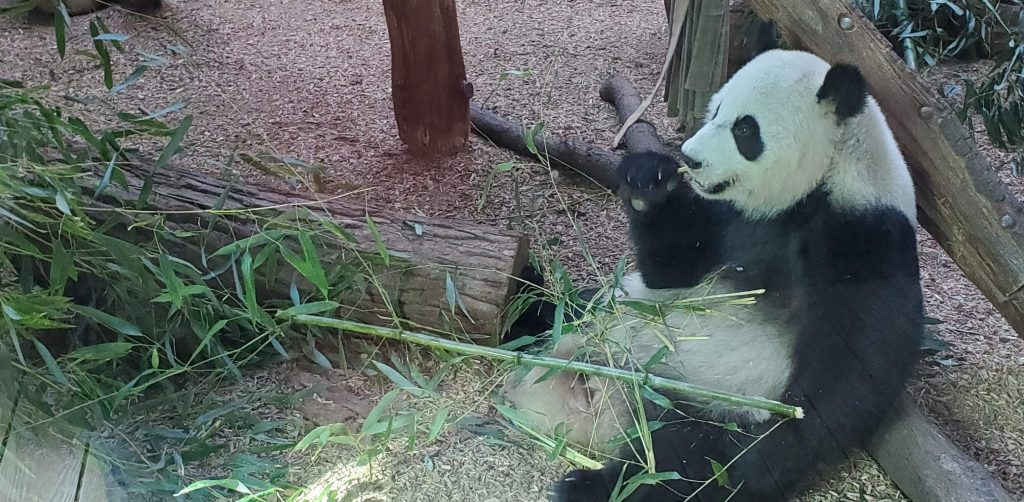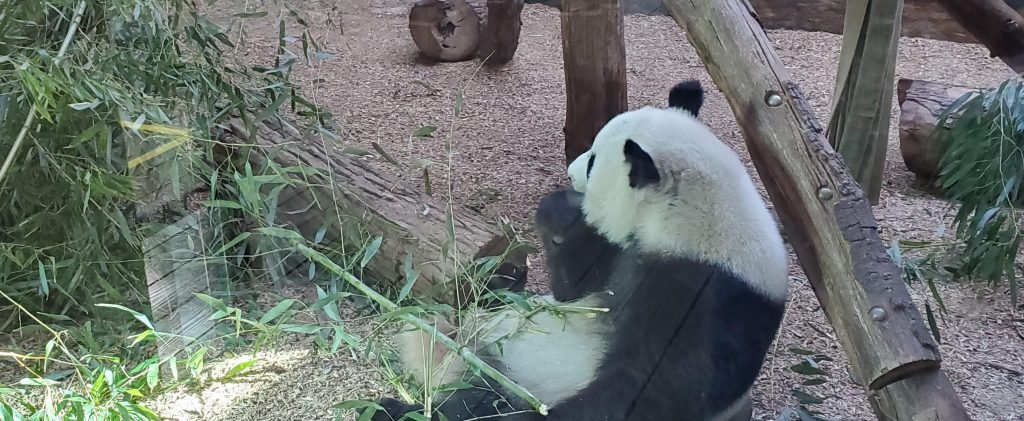 What adorable animals! I could watch them all day long!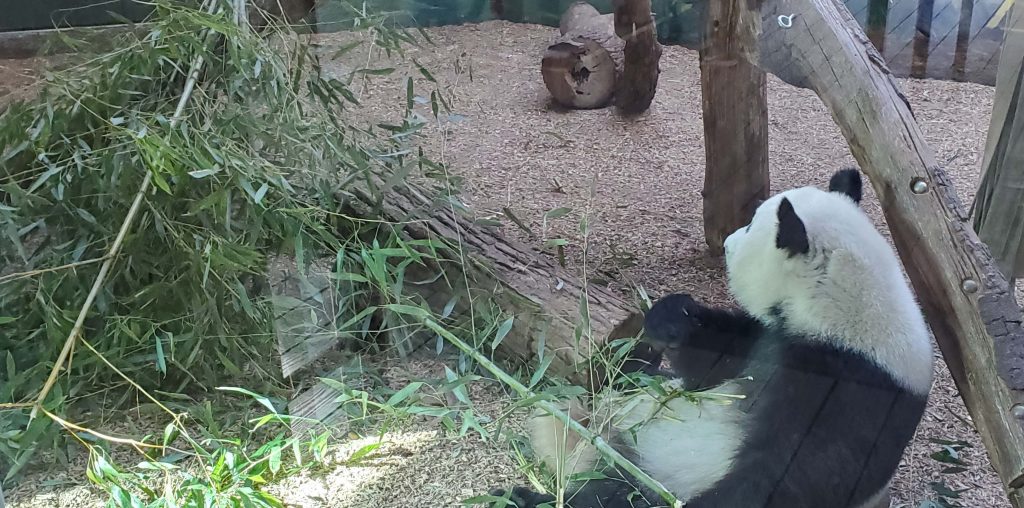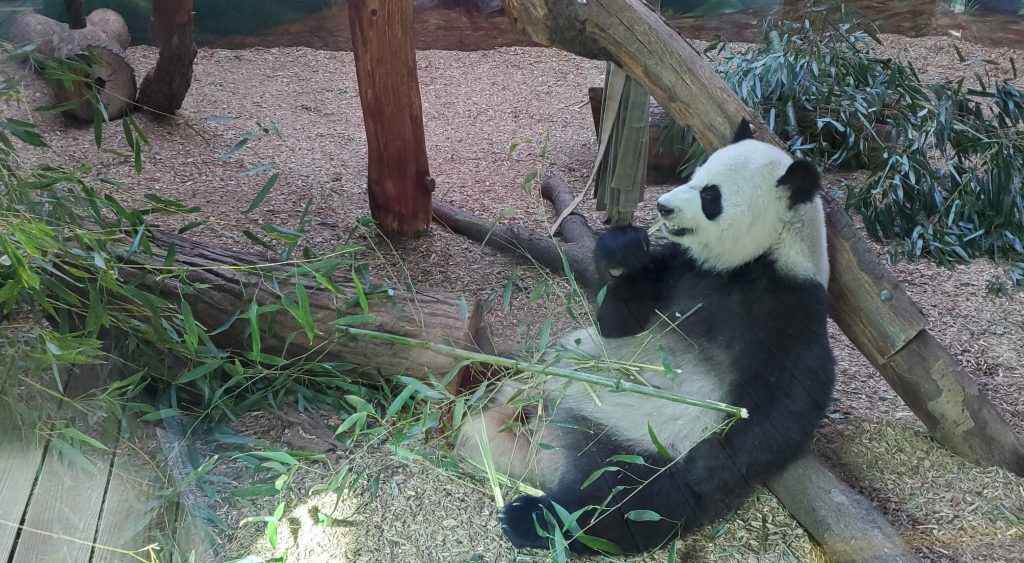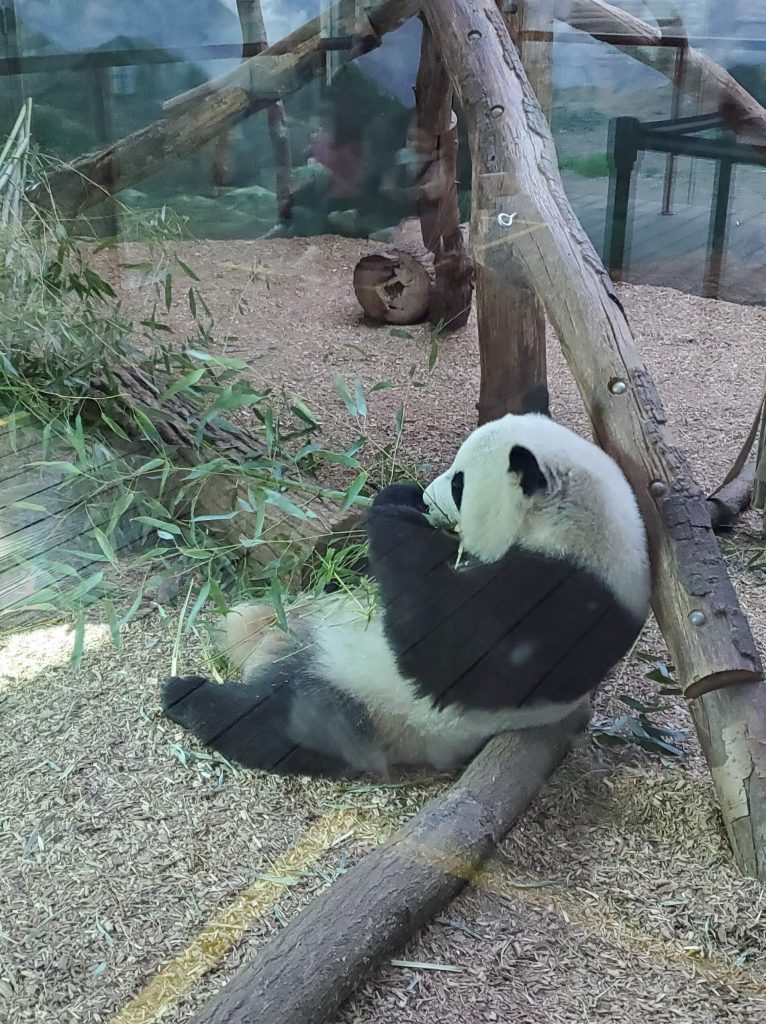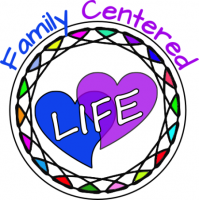 More Panda Info
There was educational information in and around the panda exhibits and they have even more educational information on their website. Zoo Atlanta also has Panda Cam available!!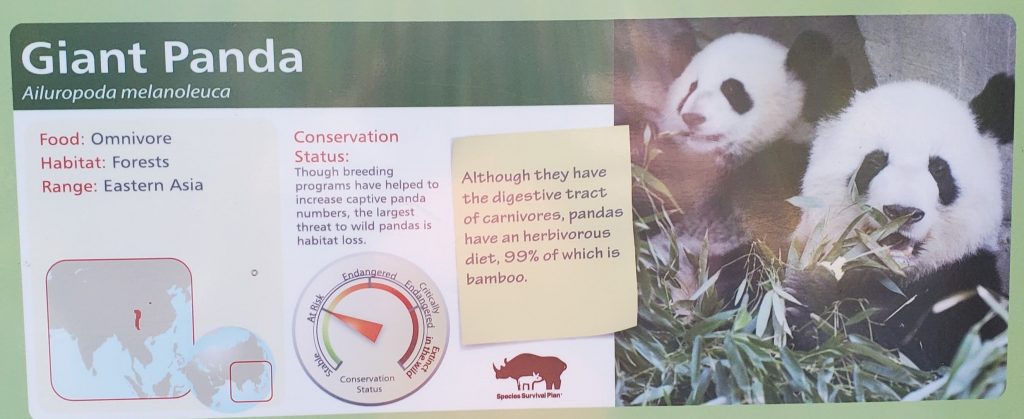 Additionally, there was an area where you could donate money to protect pandas in the wild.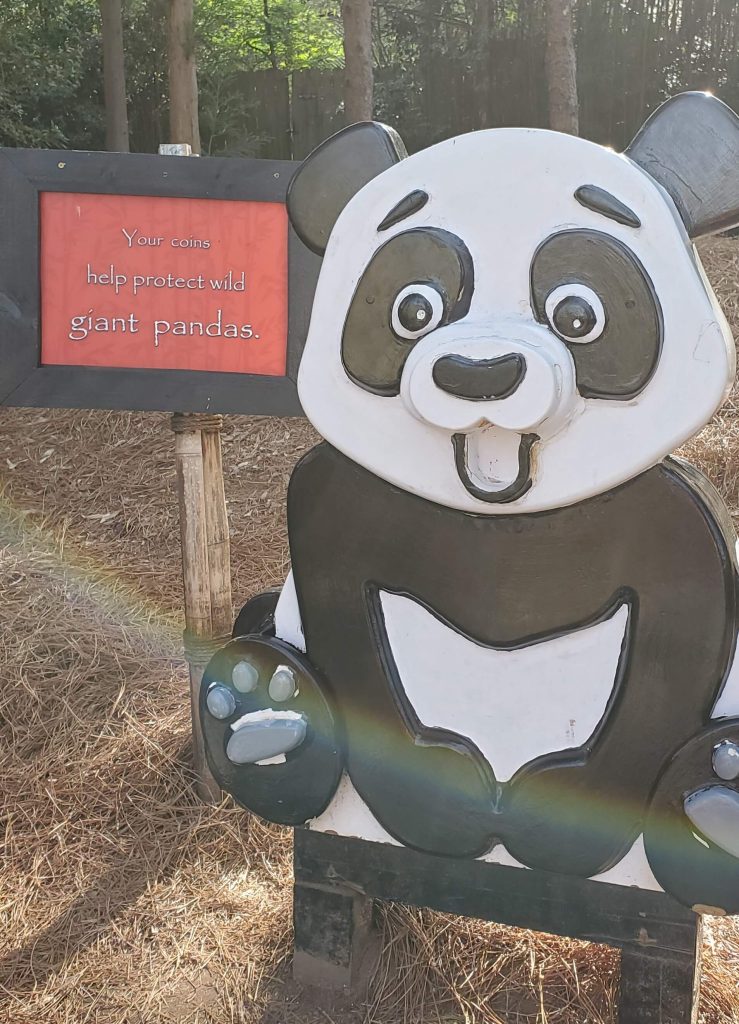 Plus, we can't forget the "signs" of the times…the infamous COVID-19 mask reminders!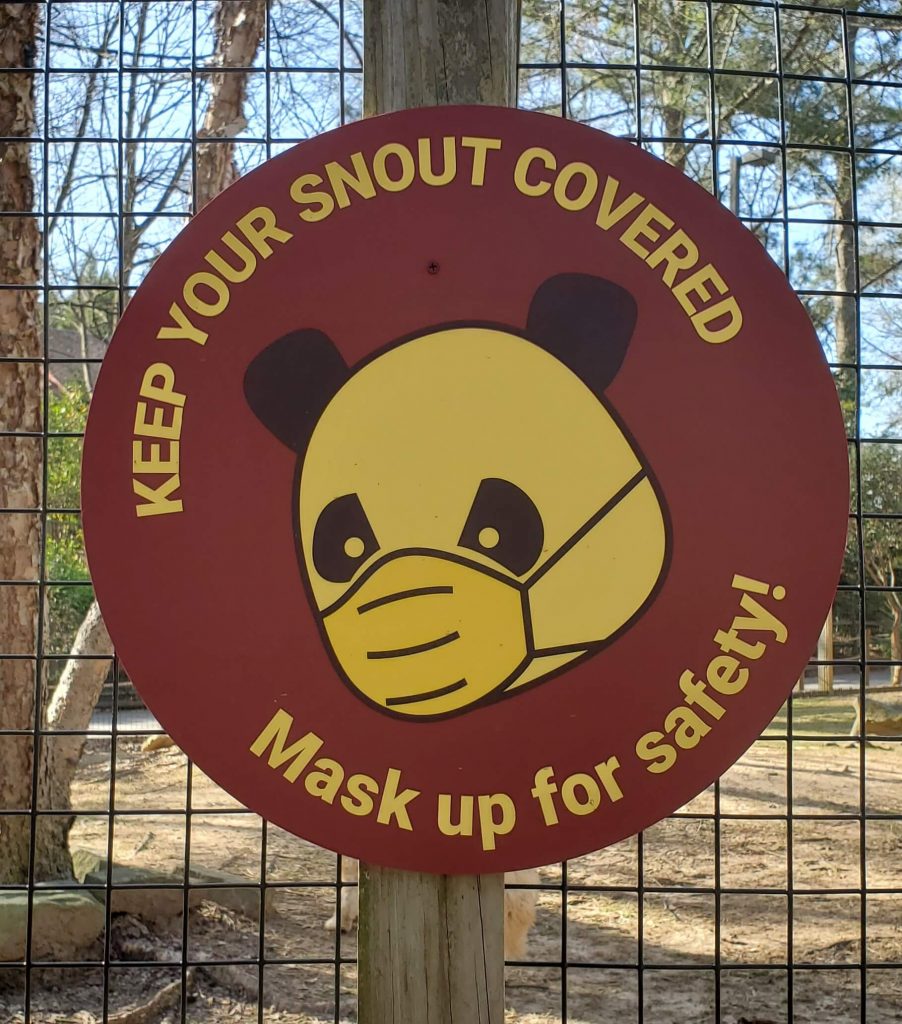 Zoo Discounts
If you want to visit Zoo Atlanta and other local attractions, check out City Pass! It's an easy way to save money if you plan on doing a few of the other local attractions, such as Zoo Atlanta and the Georgia Aquarium.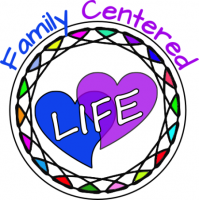 If you want to see what else Atlanta has to offer, in addition to Pandas, check these out!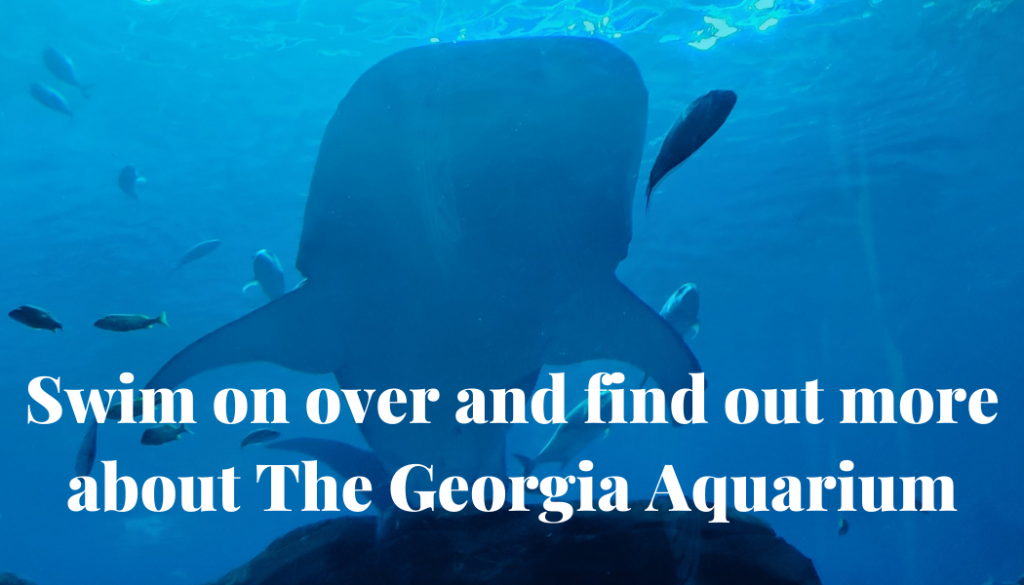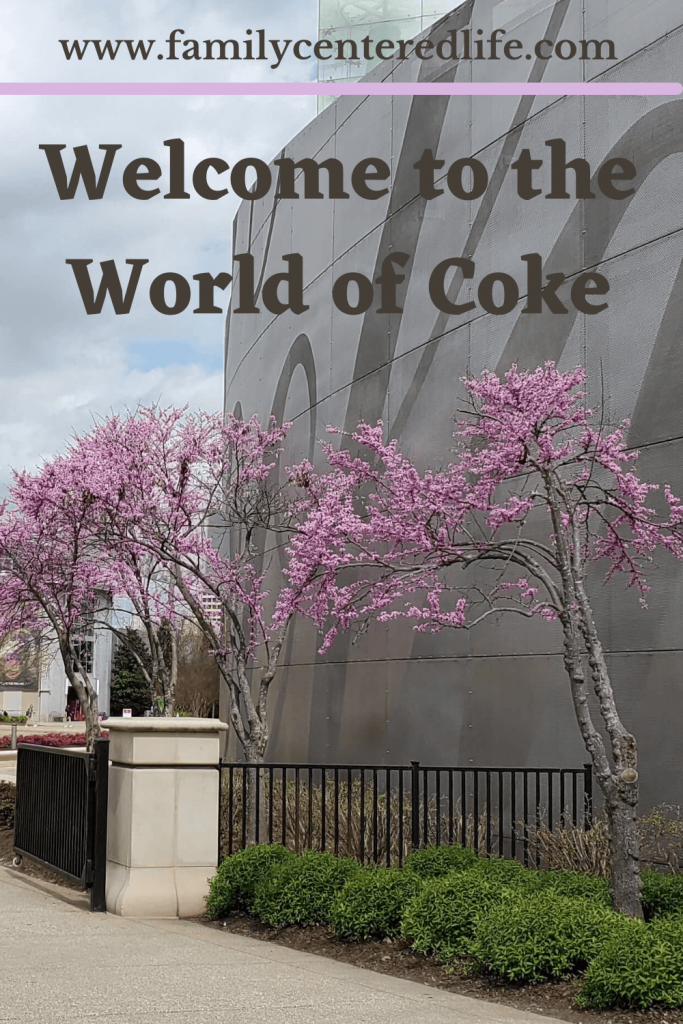 And we can't forget, Zoo Atlanta!