As a clinical psychologist with fifteen years of experience and seven kids, I have a massive amount of experience dealing with children!! All of my education, training, and real-life experience as a parent is all in addition to having a child of my own that struggles with an attention disorder.
I got into the mental health field to help people and my education and practical experience make me the best person to be guiding others on better ways to manage their children and manage their stress–especially when it comes to ADHD!!
So let's get started!
What is ADHD??
ADHD stands for Attention Deficit/Hyperactivity Disorder. It is a diagnosis given by a medical doctor, psychologist, or psychiatrist when a child (or adult) meets the criteria for an attention disorder and these symptoms do not appear to be better explained by another issue (such as anxiety, depression, or low intelligence).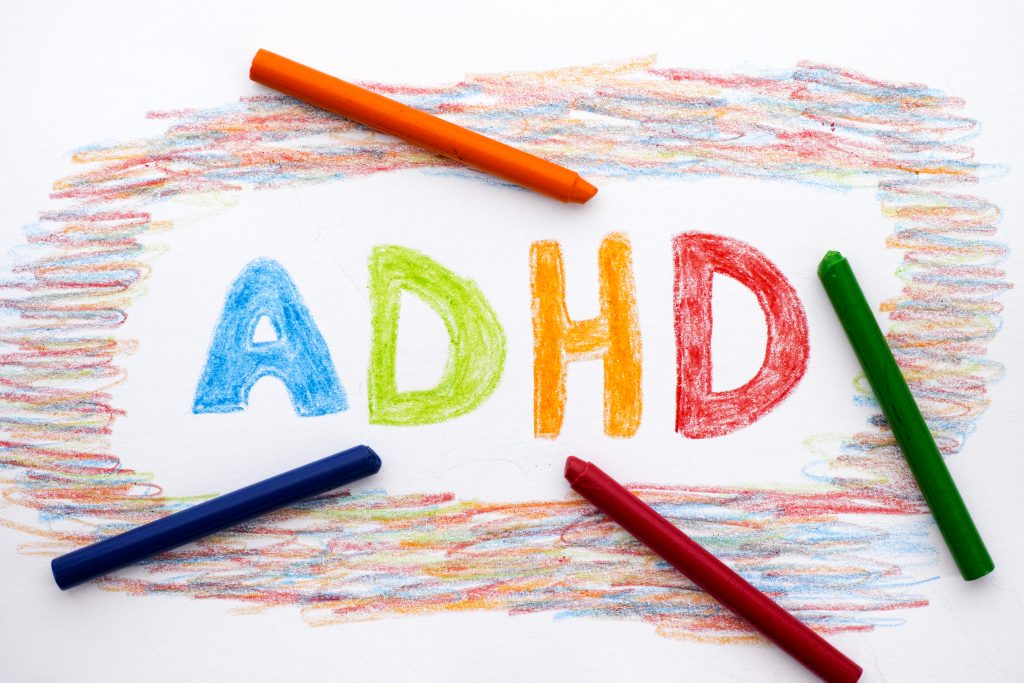 So, How do I know if my child has ADHD or just normal attention and focus difficulties for a child his age? The DSM-5 criteria for ADHD specifically state the following must be present to make a diagnosis of an attention disorder. Here are the DSM criteria:
Inattention
Inattention: Six or more symptoms of inattention for children age sixteen or younger and five or more for individuals seventeen and older. Symptoms of inattention have been present for at least 6 months and must be inappropriate for developmental level.
Often makes careless mistakes or does not pay attention to detail
Often has trouble sustaining attention
Often does not seem to listen when directly spoken to
Often does not follow through on instructions or directions
Often is unorganized
Often avoids or dislikes tasks that require sustained mental effort
Often loses important possessions
Often easily distracted
Often forgetful
Hyperactive and Impulsive
Hyperactivity and Impulsivity: Six or more symptoms of hyperactivity-impulsivity for children age sixteen or younger and five or more for individuals seventeen and older. Symptoms of hyperactivity-impulsivity must present for at least 6 months to an extent that is disruptive and inappropriate for the developmental level:
Often fidgets or squirms
Often leaves his/her seat when expected to remain seated
Often runs about or climbs in situations where it is not appropriate
Often unable to play quietly.
Is often "on the go" or "driven by a motor"
Often talks excessively
Often blurts out an answer before questions are finished
Often has trouble waiting for his or her turn
Often interrupts or intrudes on other's conversations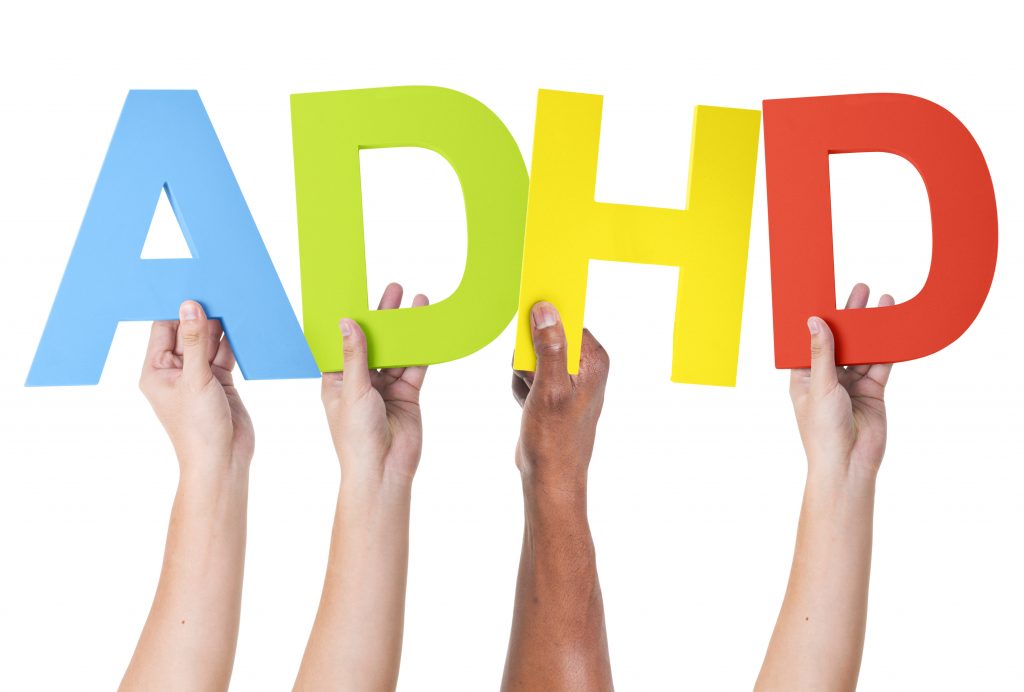 What Makes Parenting an ADHD Child so Difficult?
1-They have more (physical) energy than you.
Enough said! They need less sleep than you do (typically) and they have more energy than you or they know what to do with.
2-You have to repeat yourself 1000 times.
They forget what you say and what they are expected to do, even if it is daily tasks they've done the majority of their lives such as brushing their teeth when they get up in the morning! This can be frustrating and exhausted and something you deal with every day!
And no matter how loud or soft-spoken you are, it doesn't matter….they still forget!
3-School calls.
Do you dread answering your phone during the day because it's probably school calling you? I've been there–done that! It's stressful enough to deal with issues at home, but then to always have to worry about what is going on in school and why the teacher may call today increases that stress even more.
Still to this day, I avoid answering my phone during the day and my ADHD kid is in college now! It definitely won't be his professors calling me about anything! LOL (And he has, thankfully, grown out of his mischievousness a few years ago!)
Pro Tip: This may be a good time to see if your child qualifies for an Individualized Education Program (IEP) or 504 Plan at school to get some additional assistance!
4-Sometimes you feel like you're talking to a wall.
Even when they make eye contact, they are probably not fully paying attention to you. They probably aren't even paying enough attention to understand what you are saying or asking, so there is no way they can do what you want which will lead to both you and your child being more frustrated with the situation!
Pro tips: Have your child repeat back what you told him or her to do. If they child cannot repeat back, then the child can NOT do what you just asked!
5-They drain your (mental) energy .
With all of these stressors present, in addition to all of the normal parenting struggles, parenting a child with an attention disorder can be not only physically draining, but mentally draining as well! They don't stop moving, talking, interrupting, pestering, or getting themselves into trouble unless they are sleeping! They constantly do things they know they are not supposed to do, even if it's things that might cause them to get hurt. They seem to have no filter and no sense of danger. It's tiring just to think about it!
What Can I Do To Make Parenting My ADHD Child Less Stressful?
1-Be patient
Be patient with your child, but also be patient with yourself and your partner. Having a child with ADHD can be stressful for everyone in the home. Make sure you are taking time to stay connected with your partner, rather than battling your partner.
2-Give yourself a break
Don't be so hard on yourself. It's ok to feel frustrated and overwhelmed at times. Any child demands a lot of your time and energy, but kids with an attention disorder demand even more.
Remember:
You are only human
It's ok to be human
It's ok to have emotions, just manage and express them appropriately
3-Find alternatives to repeating yourself
Repeating yourself 1000 times can become frustrating for both you and your child. To help lessen frustration while still having reminders, try some of the following ideas:
Make to-do lists your child needs to check off daily.
Leave lists of morning or evening routine tasks (ex. brush teeth) on the bathroom mirror, your child's bedroom door, or any other location your child will easily see.
Keep a wall calendar up-to-date so your child knows what to expect daily.
Use a whiteboard to write down tasks your child needs to do that day and then let them check them off as they are accomplished
Put your child on a positive reinforcement program
Make sure you are using good communication skills to get your point across
4-Make sure you have self-care and/or a support system
Self-care is often difficult for parents and keeping contact with friends tends to be ever more challenging. However, these are some of the most important things you can do to take are of yourself because it's hard to take care of others when your needs aren't met.
Here are some quick and easy ideas for keeping up with your self-care:
Take this five-day self-care challenge
Take fifteen minutes a day to do something you enjoy
Talk, text, message, etc…another adult in your life that you enjoy spending time with
Eat something healthy
Drink more water
Walk or get some other form of exercise
Get enough sleep
Listen to your favorite music while doing chores
Spend time with other adults
Spend time with your significant other (both inside and outside the bedroom)
5-Focus on the positives in your child
Sometimes it's difficult to look for the positives when you are drowning in stress and negatives, but I promise the positives are there…even if they are a little hidden!
Here are a few things you can do to help you find those positives, even on the bad days:
Look for the little things: did they put their own dish in the sink? Did they remember to brush their teeth? Did the teacher NOT call today?
Keep a journal that only lists the good things about your child. Fill in one or two every day and then you can look back on this on the most stressful days.
Set the stage for good things! Take five minutes a day to spend with your child doing something your child enjoys. No punishments take this time away. It's just positive time that becomes part of the daily routine.
Do fun activities together outside of the house
Volunteer together or as a family
You CAN do this!
Parenting is challenging, but it's only one stage in life. You can do this! You can make it through the ups and downs! You can even have fun in the process!
Come join our Facebook parent support group to share your fears, dreams, good days, bad days, and more with other people who really know what you are going through!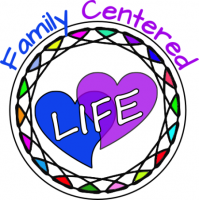 ---
For more ideas for making life and parenting just a little bit easier, check out my book! The e-book version is available on this website. The paperback version is