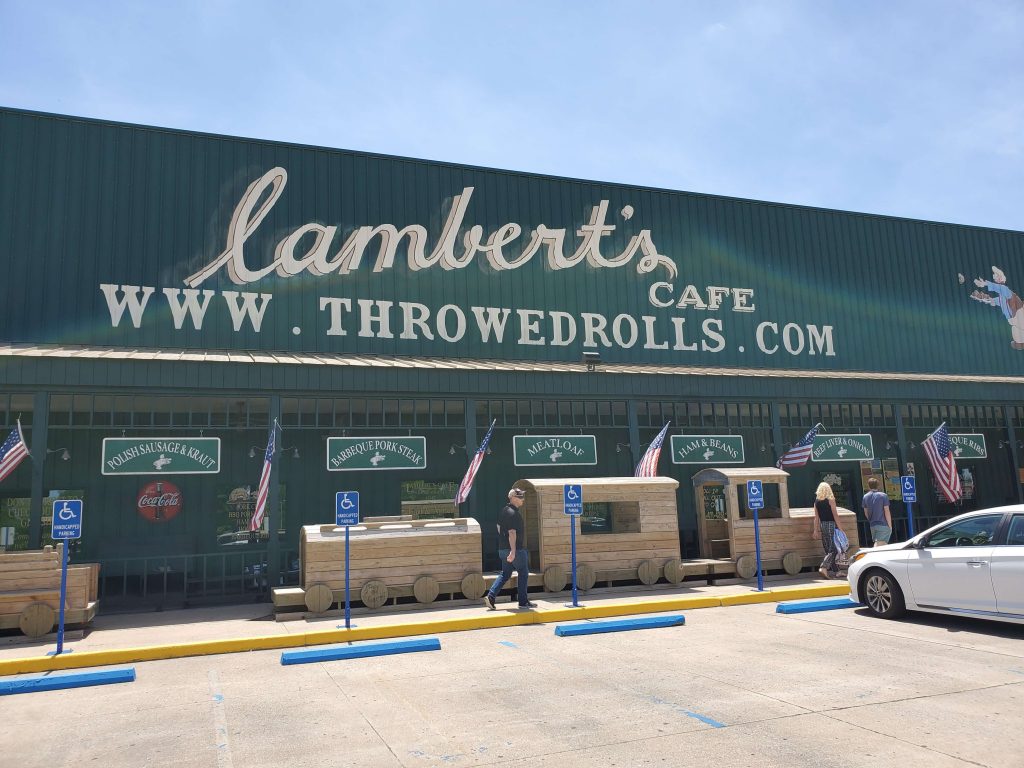 Lambert's Cafe! Home of the throwed rolls ….mini-road trip for us!!
It's been almost two months since we have been able to eat inside a restaurant and TODAY WAS THE DAY to have that opportunity again! We chose today to celebrate my son's "graduation," even though it meant driving three hours away from our home in Indiana to Missouri!
We have eaten at Lambert's Cafe a few times in the past and we have always had great experiences! Today was no different!
There are so many things we enjoy about this restaurant and here are our top six!
Shop Sale Items at shopDisney.com!
Having Food Thrown at Us
Yes, I know that sounds crazy, but that is truly one of the best parts!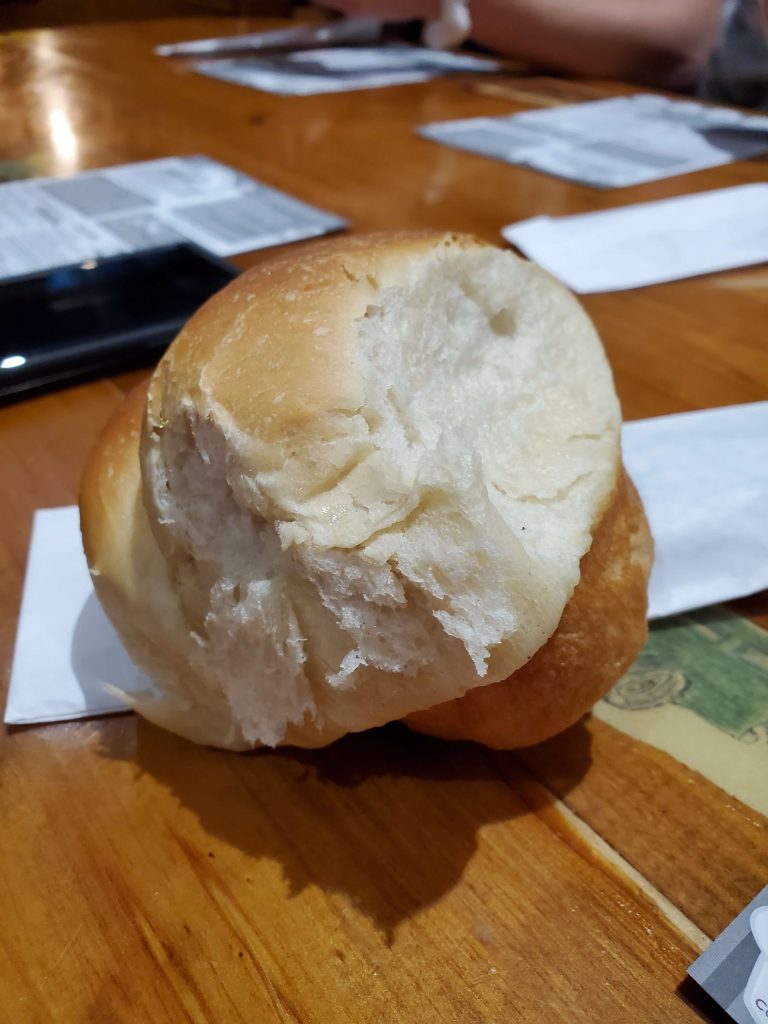 The bring around some of the food and serve it to you out of large pots. Other food, such as the rolls, they throw at your from across the restaurant! This is one of our favorite experinces and the only restaurant that I know of where you can enjoy having someone through food at you!
The Atmosphere
It is very much a country setting with a wide variety of novel decoration all around!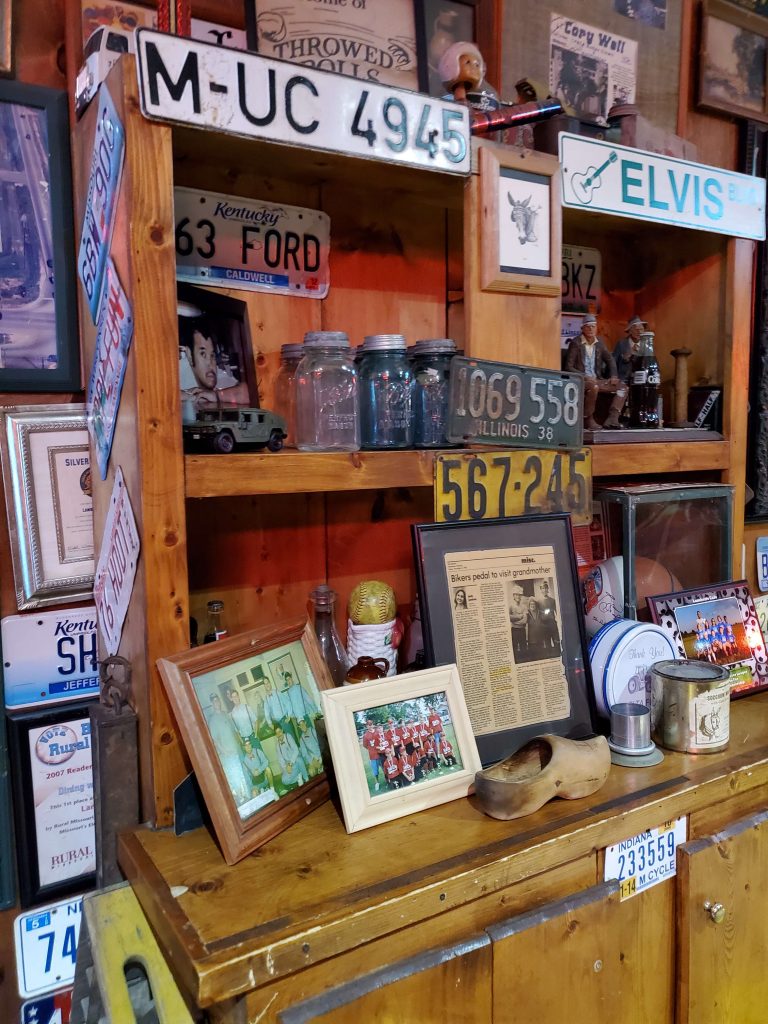 Various pictures on the walls capture moments from the past, both history from the restaurant and history in general!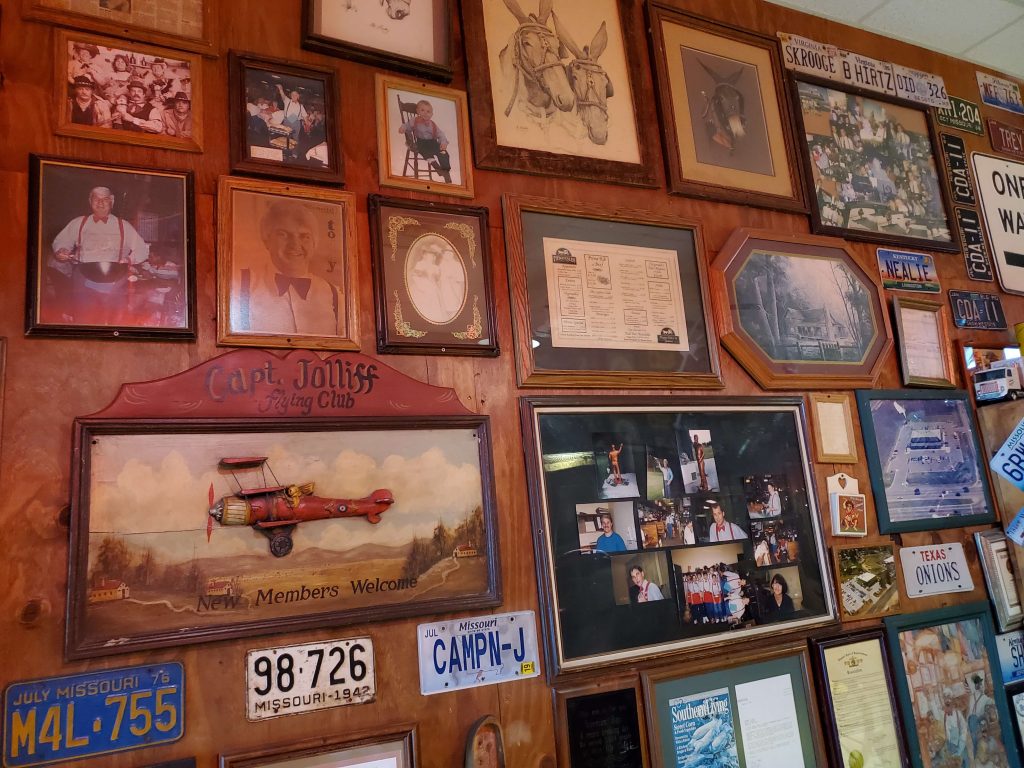 Decorations consist of license plates everywhere, pictures and photographs from years past, and large murals displaying their history.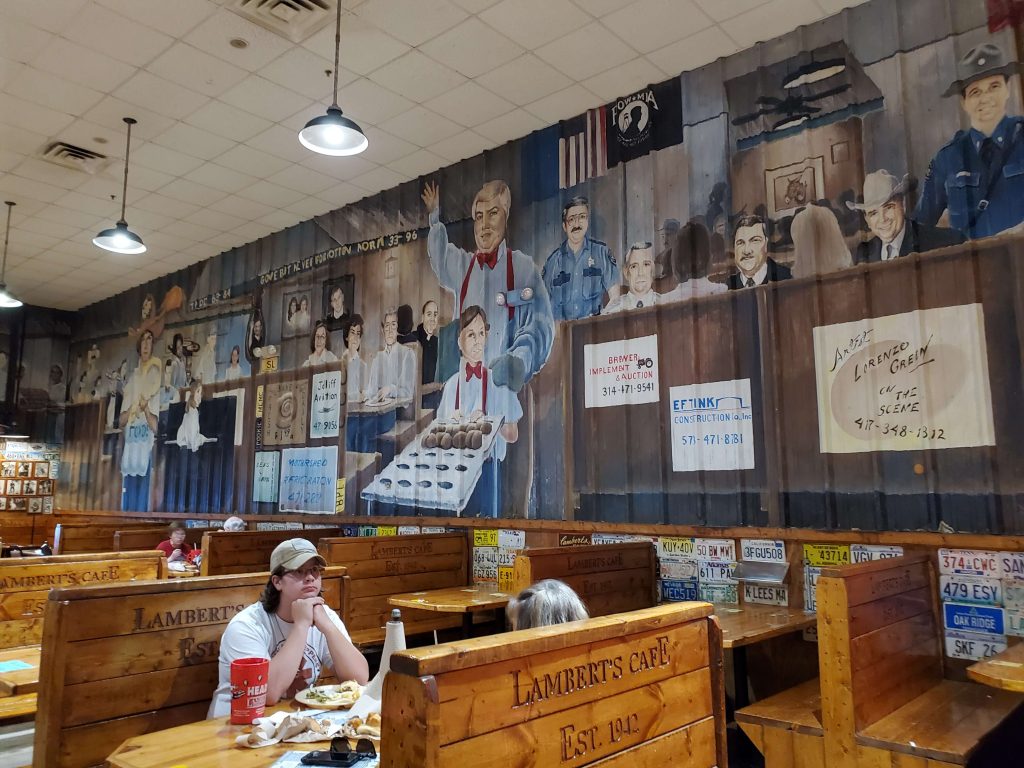 The Yummy Food
It's a restaurant that we drove three hours in one direction to have lunch. Needless to say, we enjoy the food!
This one was happy to show off his food!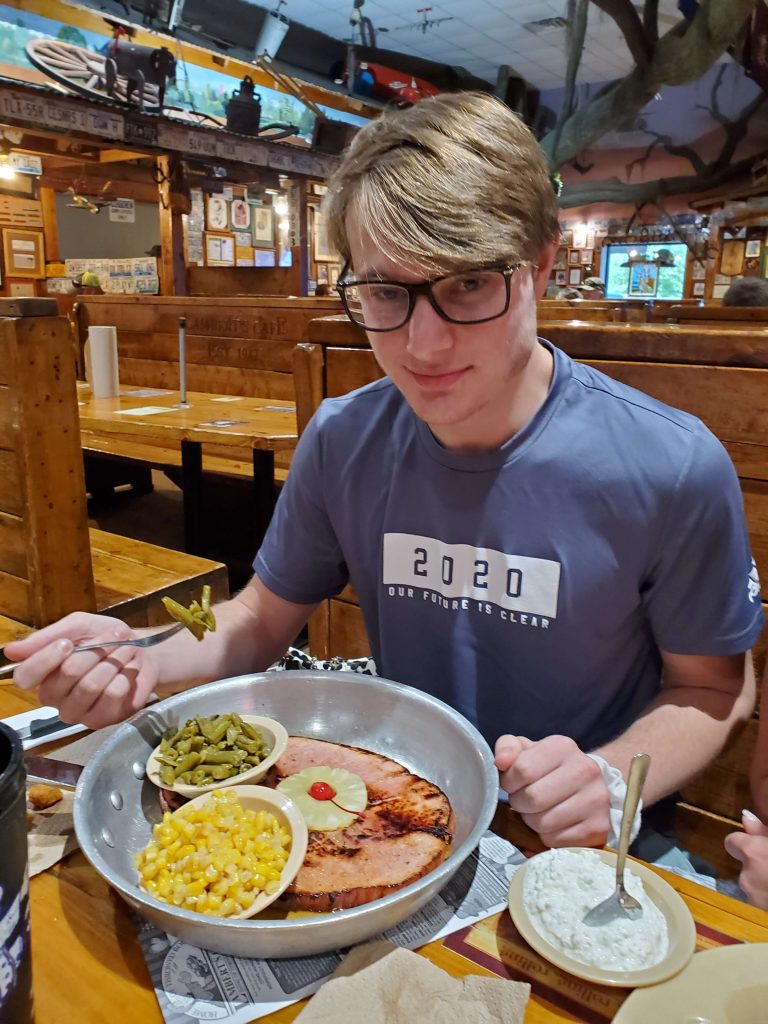 This one wanted to be left alone so he could eat his food!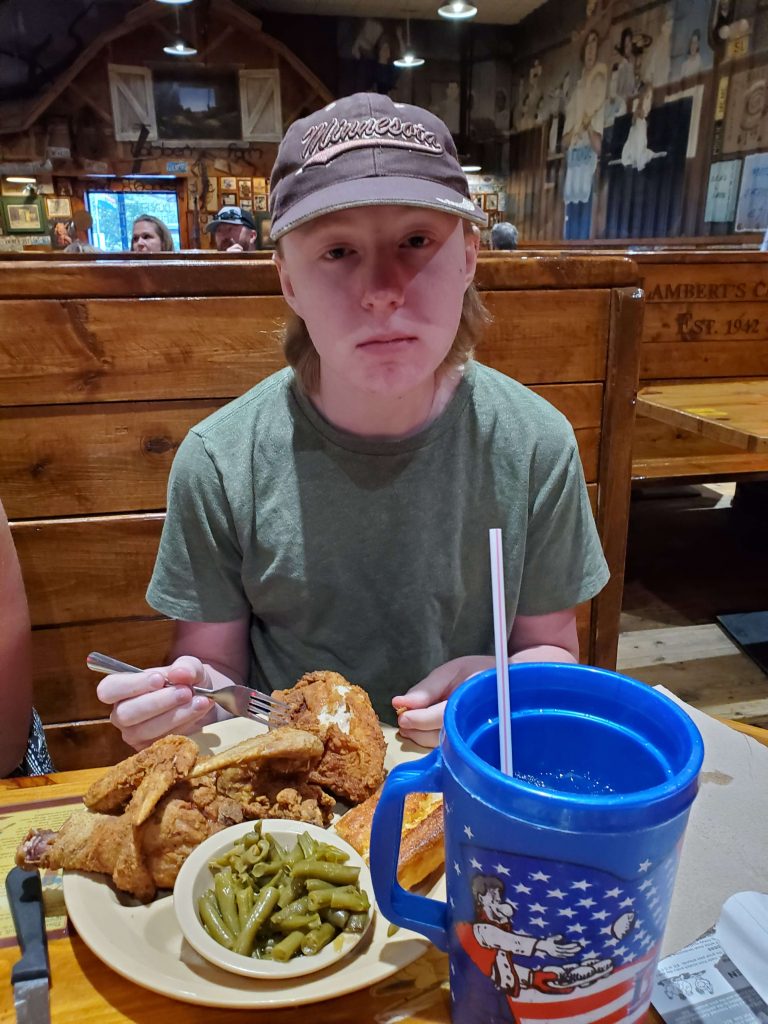 Not only are the food portions huge, so are the drink portions!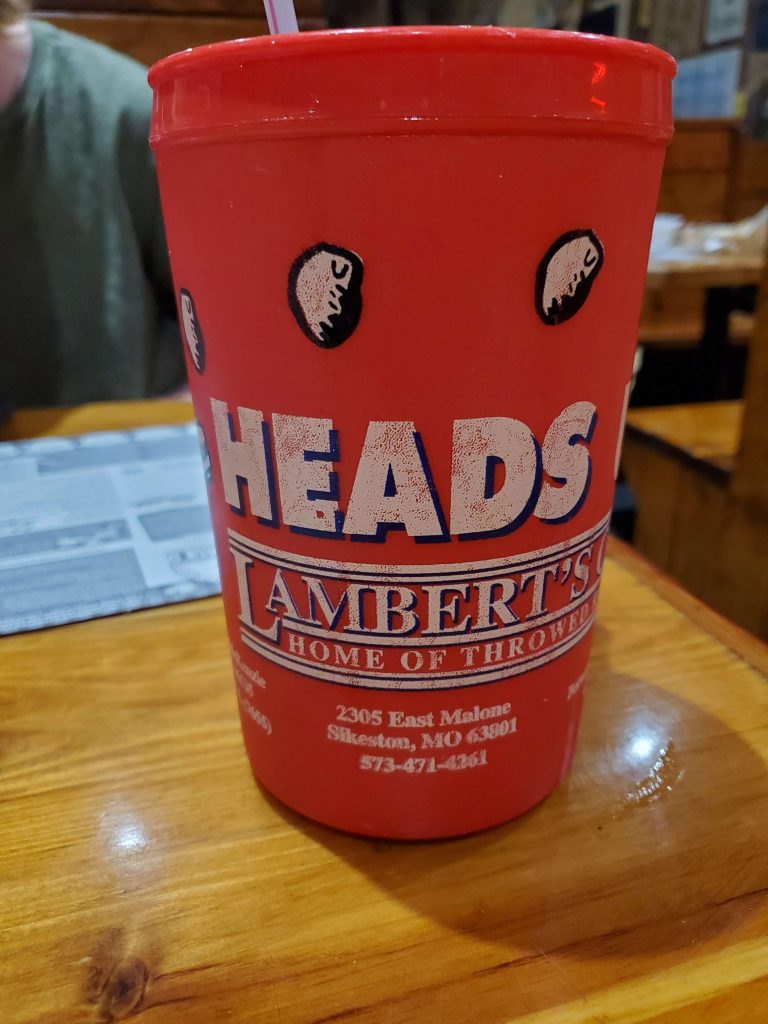 The Variety of Food
You choose your main dish and then two sides. In addition to the two sides that you choose, they also walk around with "pass arounds." Pass arounds are sides such as the rolls they throw at your, as well as friend potatoes, mac and cheese, fried okra, and black-eyed peas.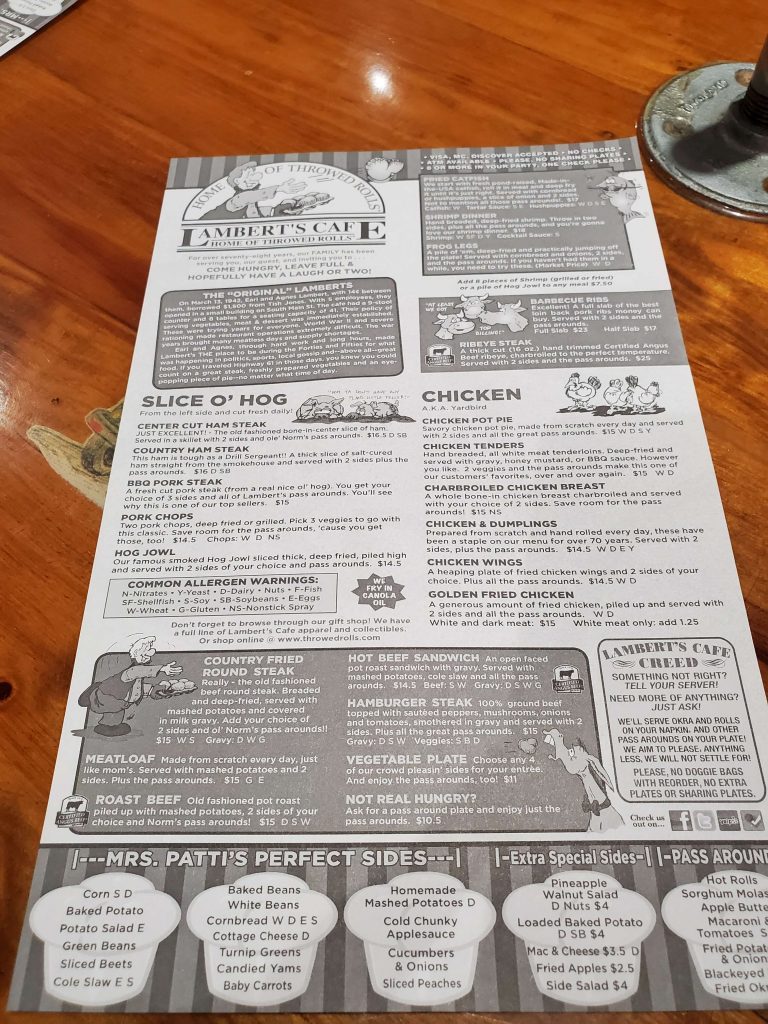 The "Pass Arounds" are endless and you can have as much as your stomach will hold! However, there are no doggie bags for the "Pass Arounds!"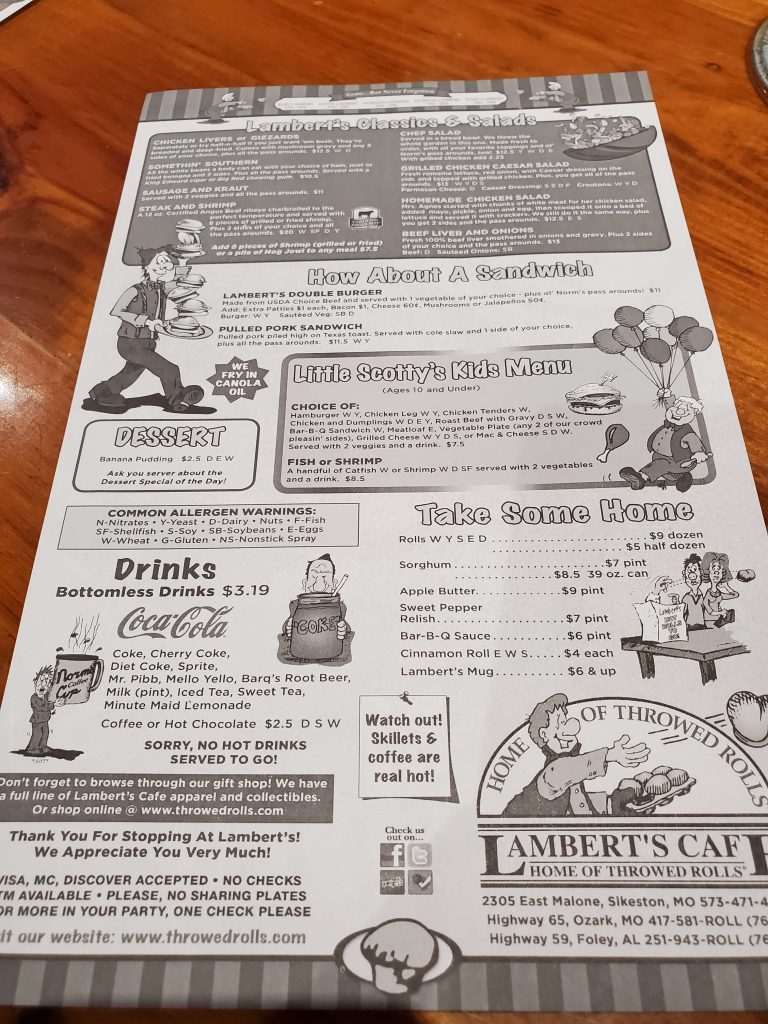 Three Locations
This trip we were in Sikeston, Missouri, their original location and about three hours from our house. They also have locations in Ozark, Missouri and Foley, Alabama!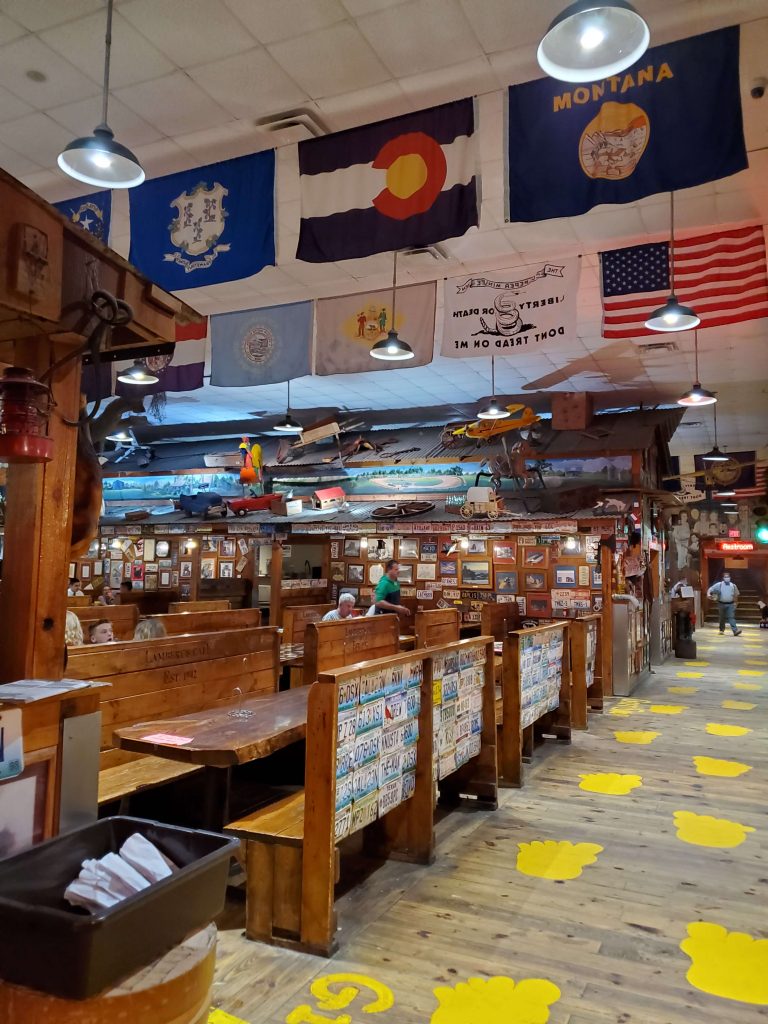 Next trip I want to see some panda bears at the Memphis Zoo going to or from the restaurant! That is our typical adventure, but not this trip because it is just a short trip for lunch and then back home again.
One difference about this trip you will notice immediately if you have ever eaten at Lambert's Cafe before–no wait and the restaurant is nowhere near full.
Due to the social distancing guidelines put into place and Missouri only recently allowing restaurants to open back up for inside dining, there are only a few people eating inside and we were all spread apart.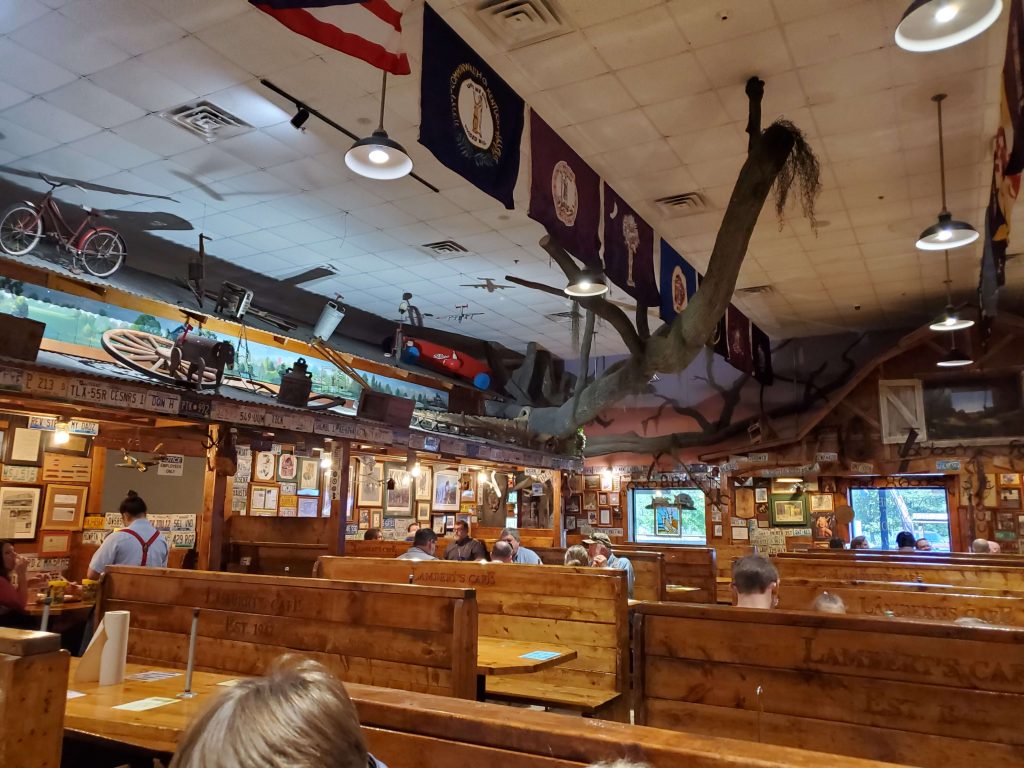 After driving three hours, I have to honestly say I was happy that there was no wait when we arrived!
Making Memories
Pretty much everything I do is life is to make memeories with my family. Lambert's is one of the places we talk about when we are at home and I happily throw bread products at my children any time we have them with supper because of Lambert's!
This most recent trip was to celebrate my son's high school graduation. Due to COVID-19, he missed out on prom, telling his friends good-bye, and actually getting to walk through graduation. So, I decided to have some fun with the day we were able to pick up his cap and gown from his school!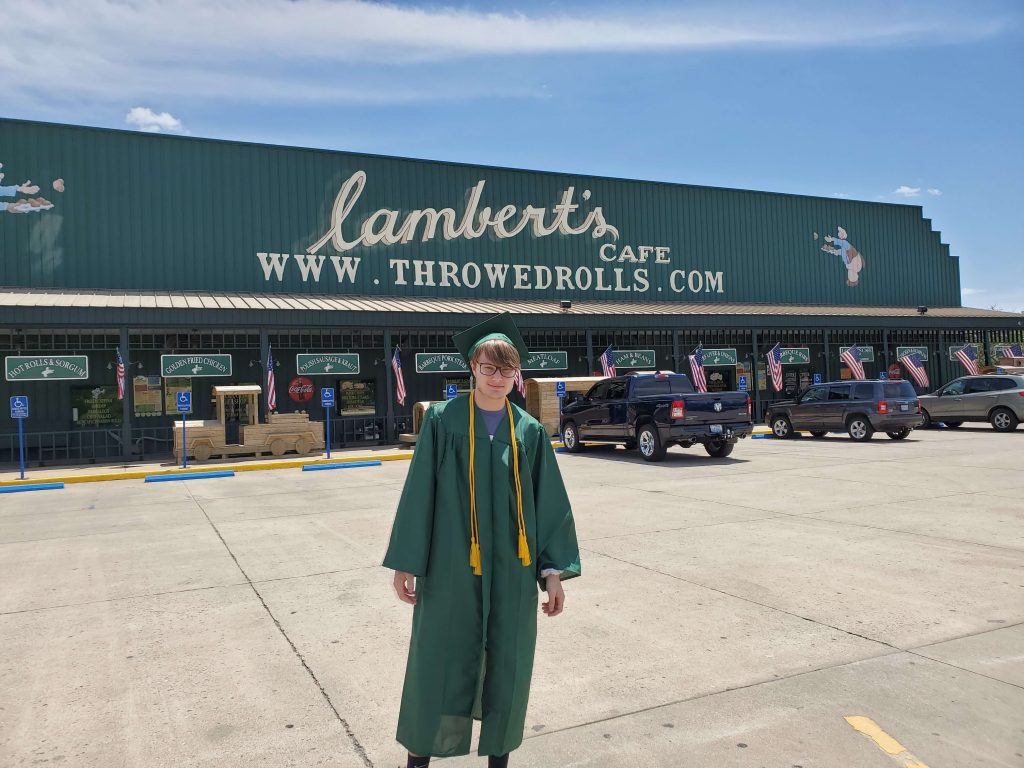 He was suprised by donuts for breakfast at home and then lunch out to eat! However, lunch was a three-hour drive away!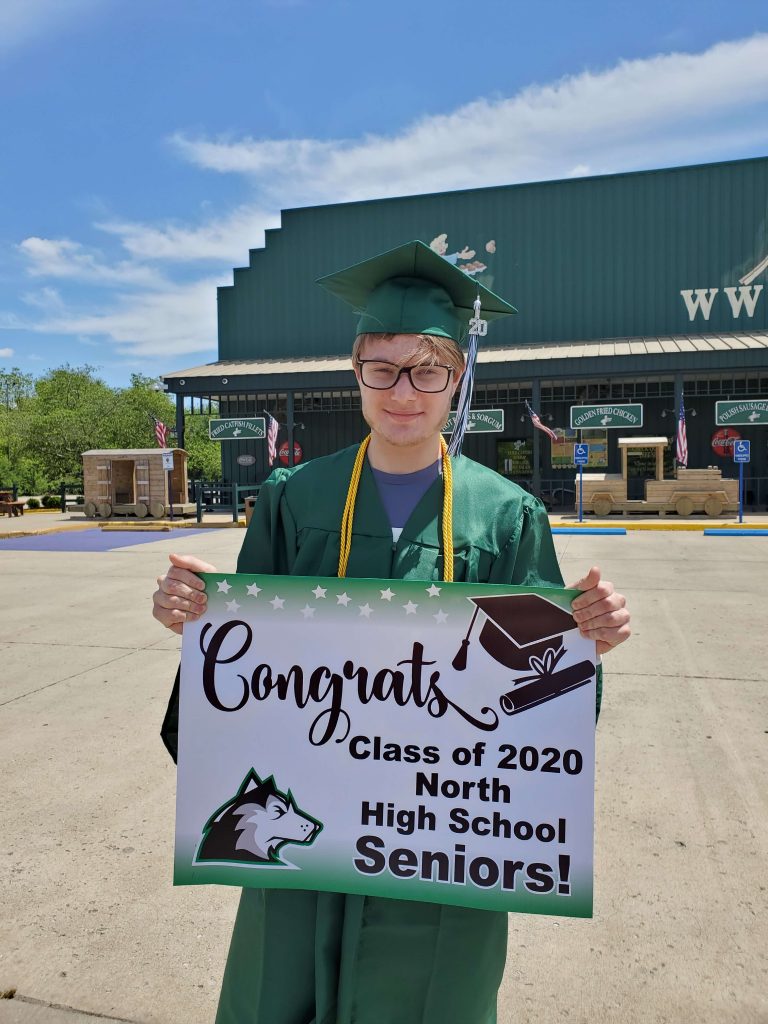 It was definitely a special treat (his pre-graduation party) because we had not been to a Lambert's in a few years and because this was the first time we were able to sit inside a restaurant to eat in months!
Indiana was still now allowed to have eat-in restaurants at this time, so off to Missouri we went!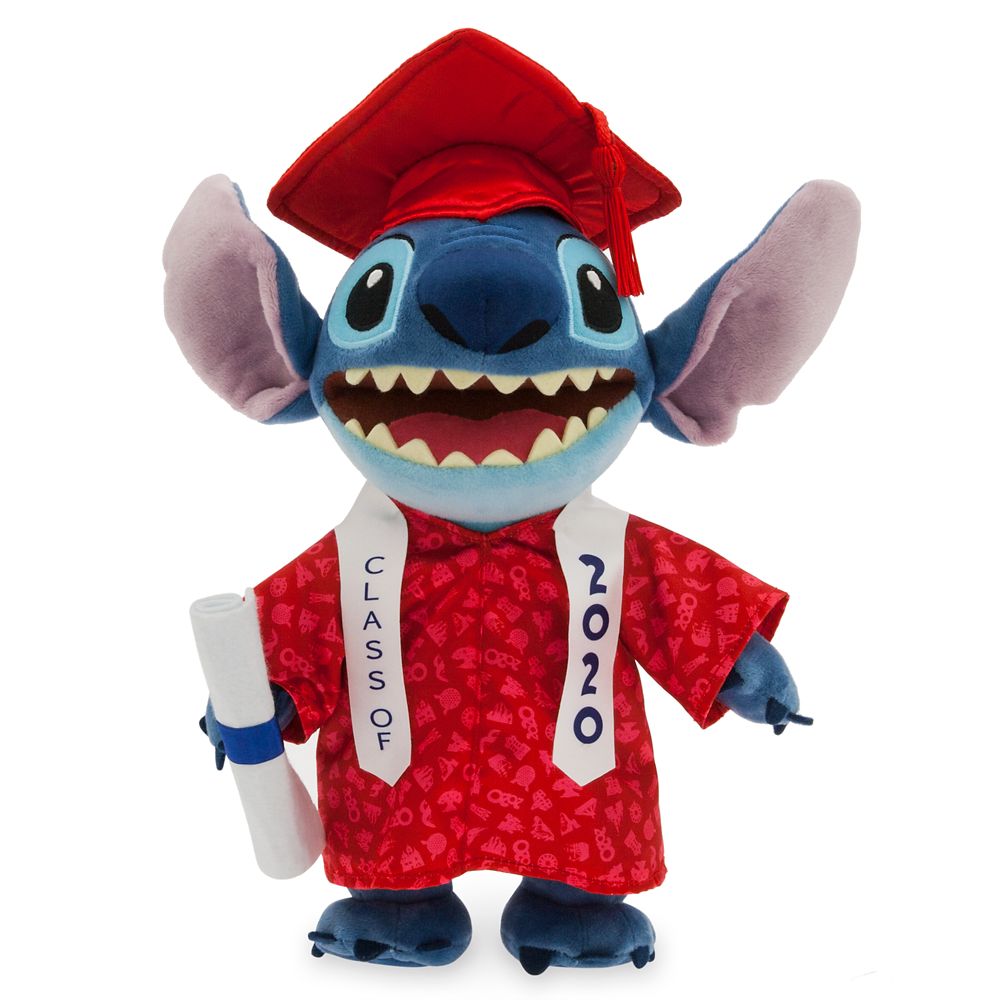 The last time we were there…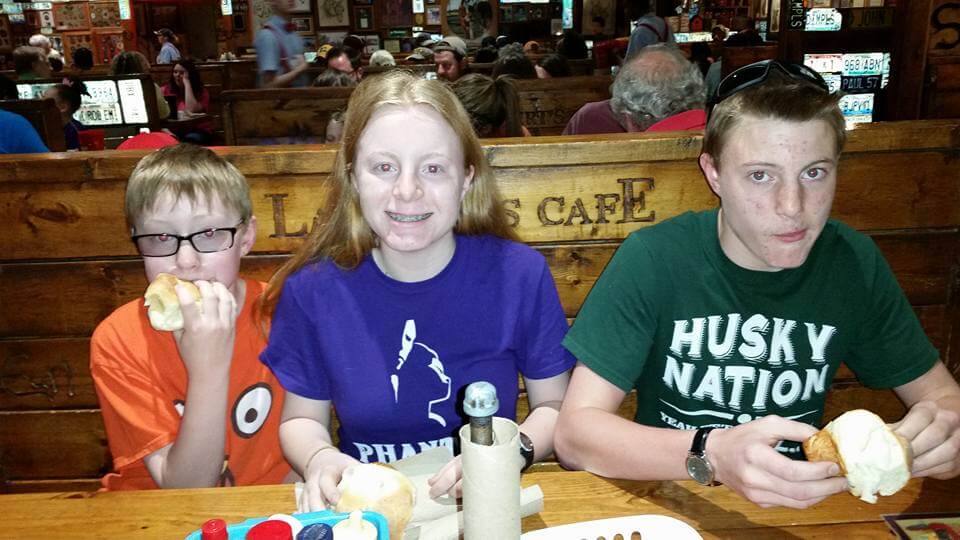 I can't wait to go again!
---
Our "graduation" trip to Lambert's Cafe was just one of the many fun parenting activites I do with my kids. I'm consistent. I follow through (which is how graduation-boy got a new iPhone….I bet he couldn't keep the same phone throughout all of high school…HE won that bet)! I have rules and expectations and we have a WHOLE LOT OF FUN!
Check out some of my parenting secrets in the updated version of my book! It's available on Amazon in paperback and for Kindle!
---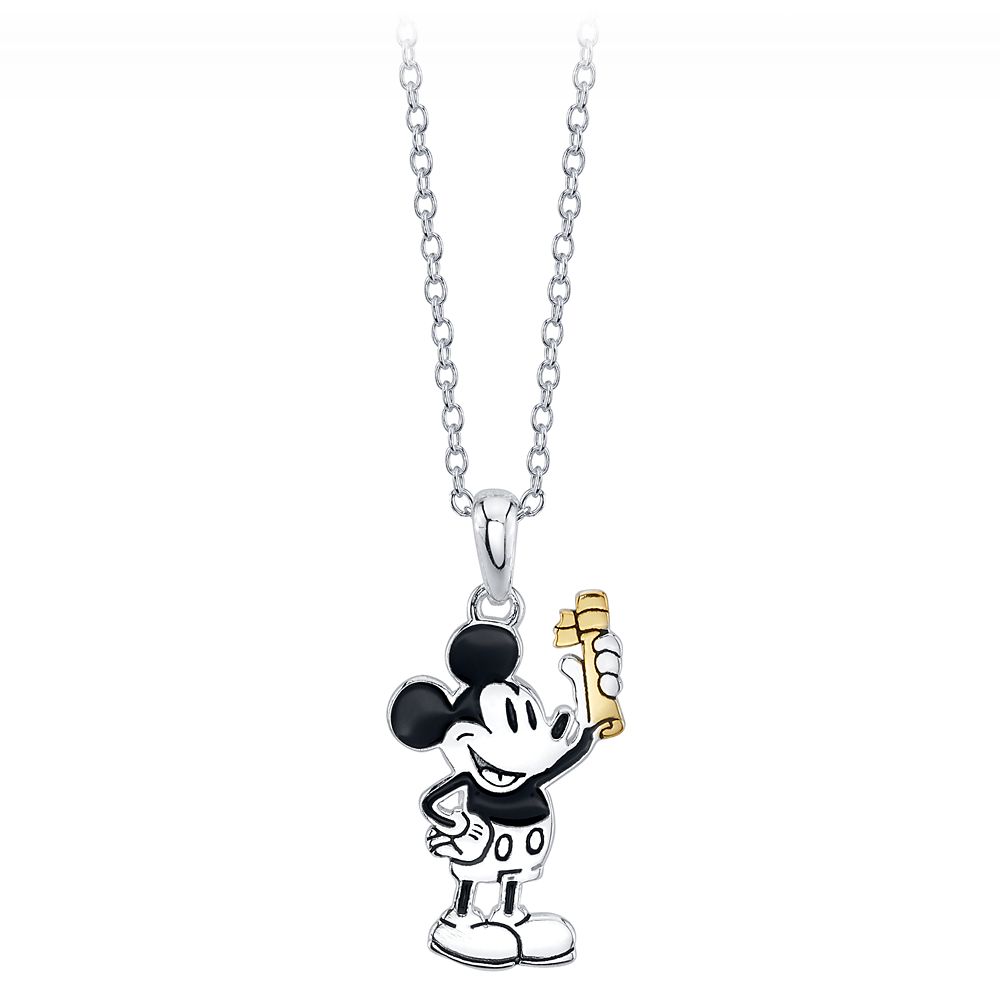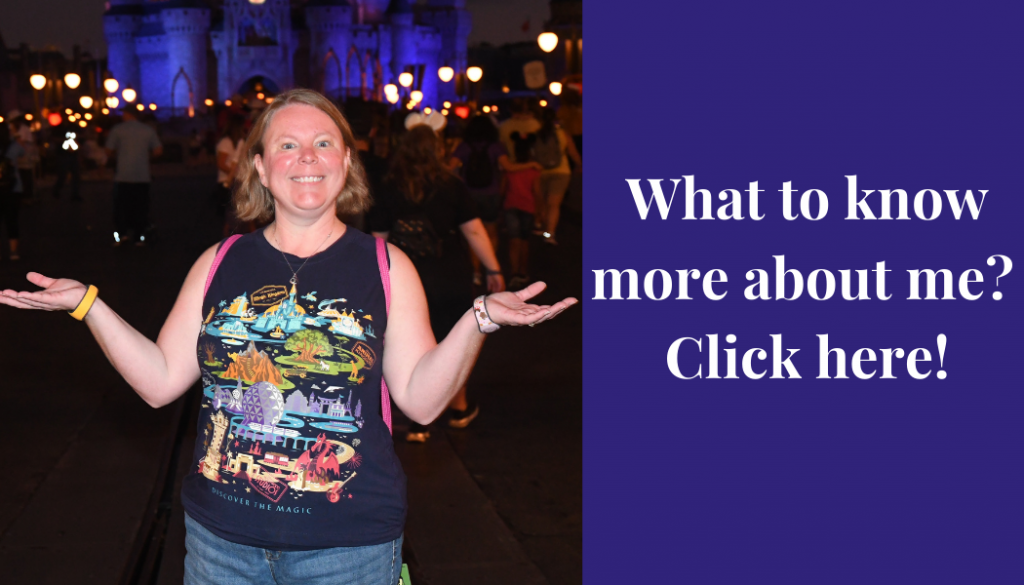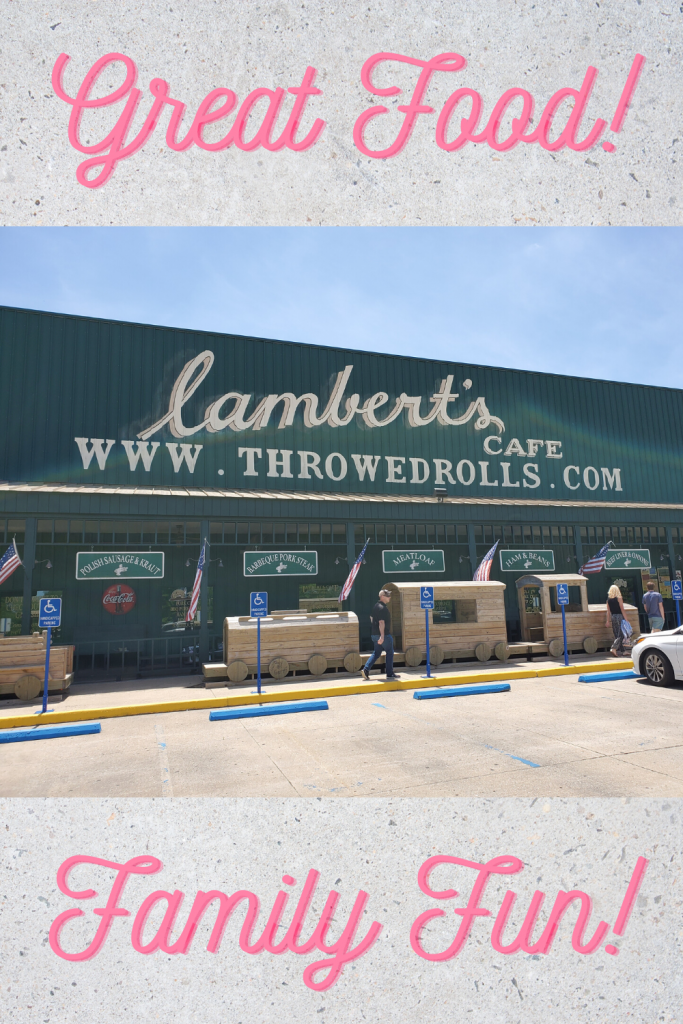 Check out more great restaurants here!