We have visited several National Parks recently and my favorite so far is the Petrified Forest National Park in Arizona!
We stopped by mostly just to get stamps in our National Parks Passports and stayed because of a traffic jam. I was never so happy about a traffic jam in my life! Petrified Forest National Park was an amazing stop and like nothing I had ever seen before!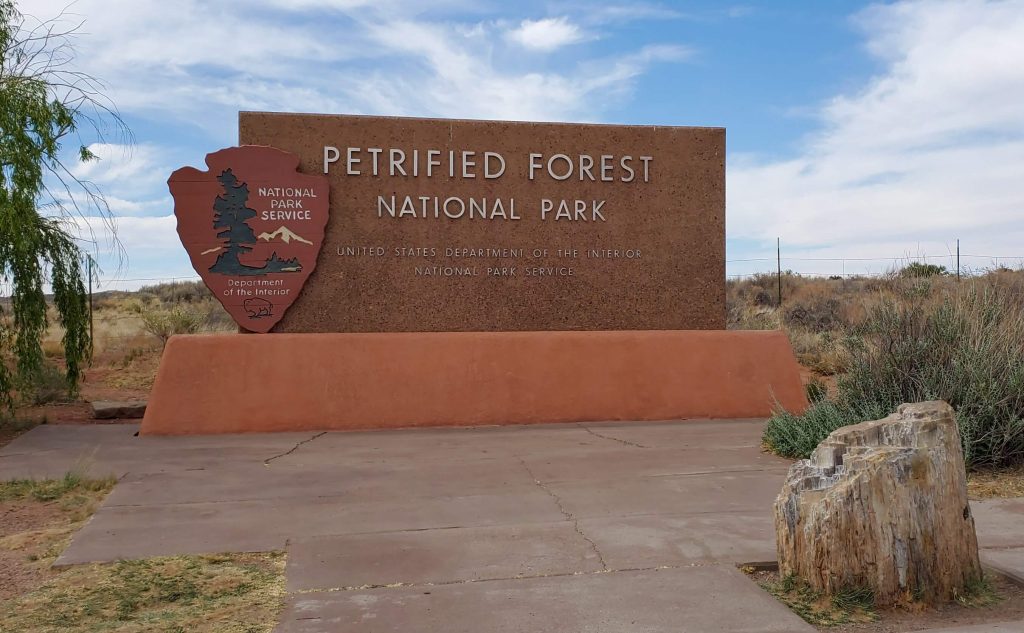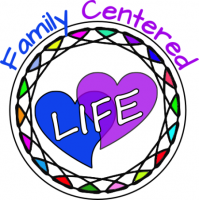 What is a Petrified Forest?
I had never heard of a Petrified Forest before I was planning our out west trip. We weren't even sure we were going to stop by because my husband was getting tired of driving, but we are so glad we made the stop!
The pictures below show the petrified wood sprinkled around.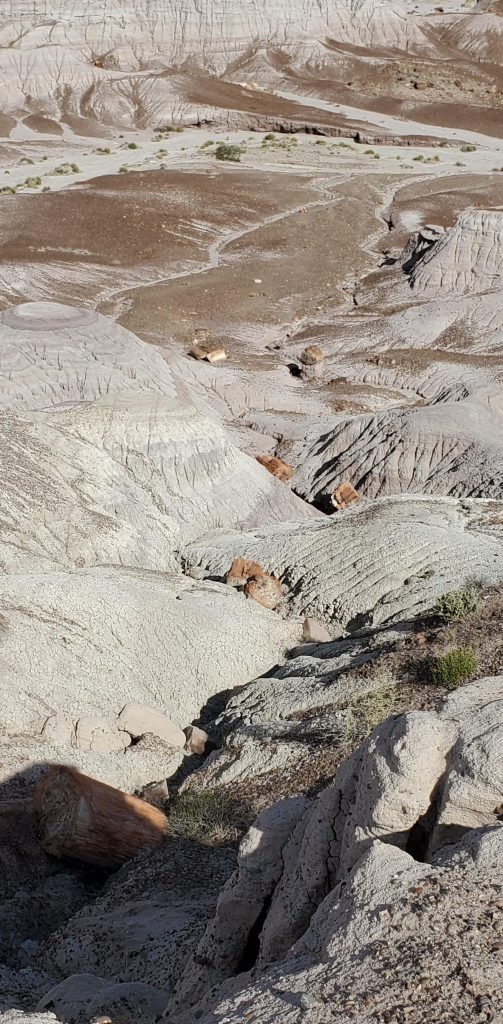 Information from the National Park Service indicates that the petrified wooden the National Park is made of mostly solid quartz.
Over 200 million years ago, the logs washed into an ancient river system and were buried quick enough and deep enough by massive amounts of sediment and debris also carried in the water, that oxygen was cut off and decay slowed to a process that would now take centuries.

National Park Service
For me, it was AMAZING to think that the logs were looking at were over 200 million years old!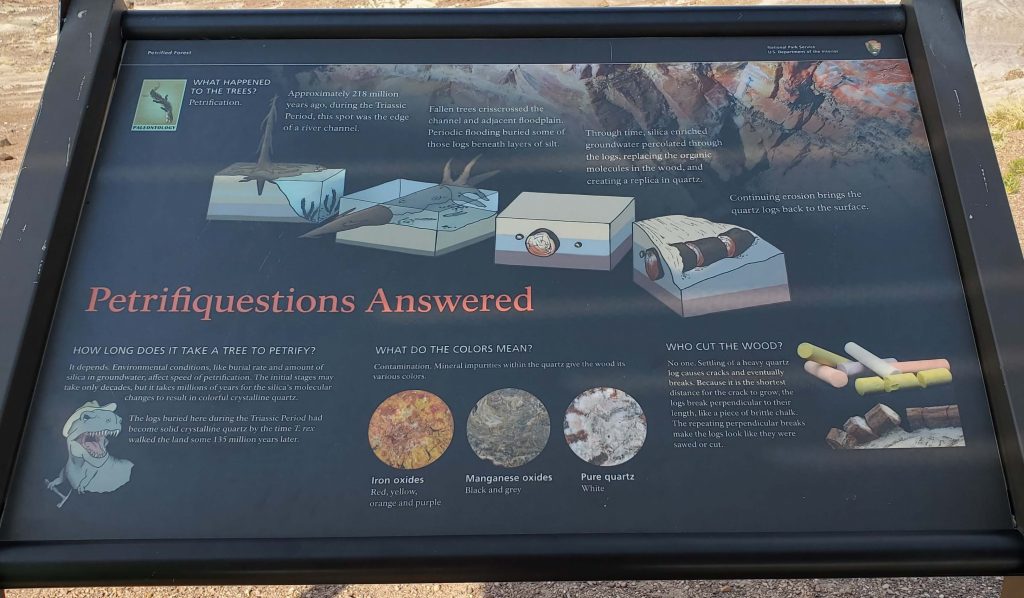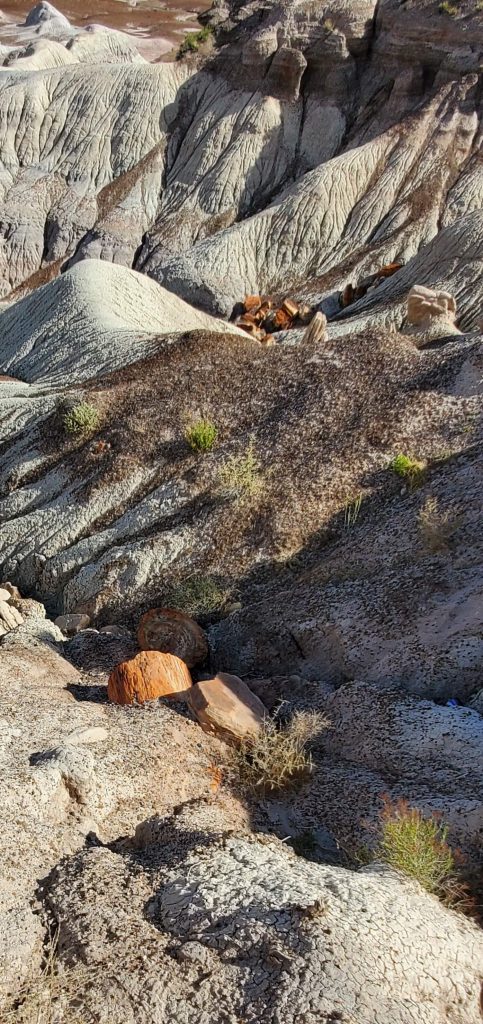 This sign discussed how new petrified wood is being discovered all of the time as the ground erodes.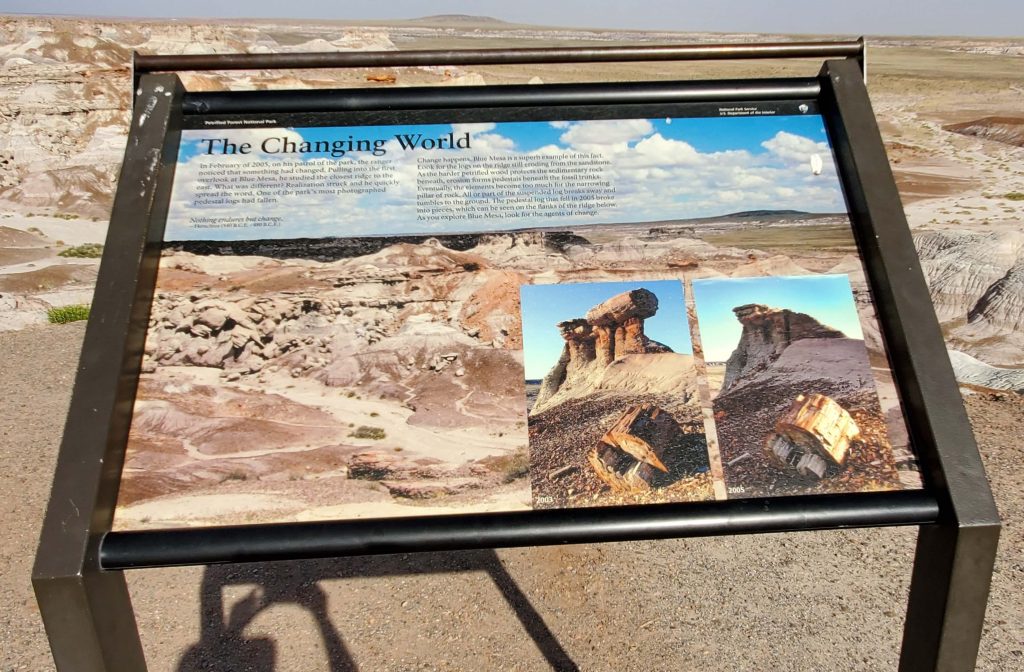 Here's a great kids book for your kids to have prior to and during your trip! Great info!
And here's a great book for the grown-ups! (Sometimes I think I'm the only person that still reads actual paperback books, but I love reading!)
Keep in mind, my husband even really enjoyed himself (he doesn't take near the number of pictures that I do). The 17-year-old stayed in the car during our stops, but this was about the 7th National Park on our trip.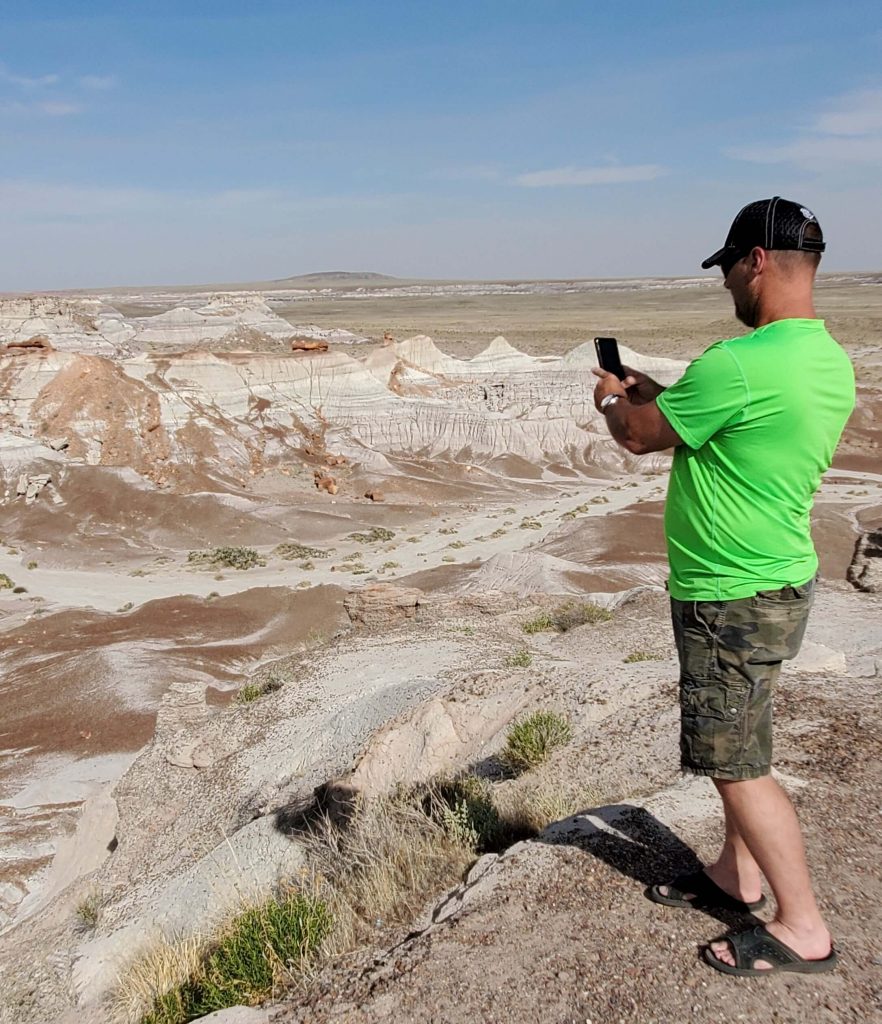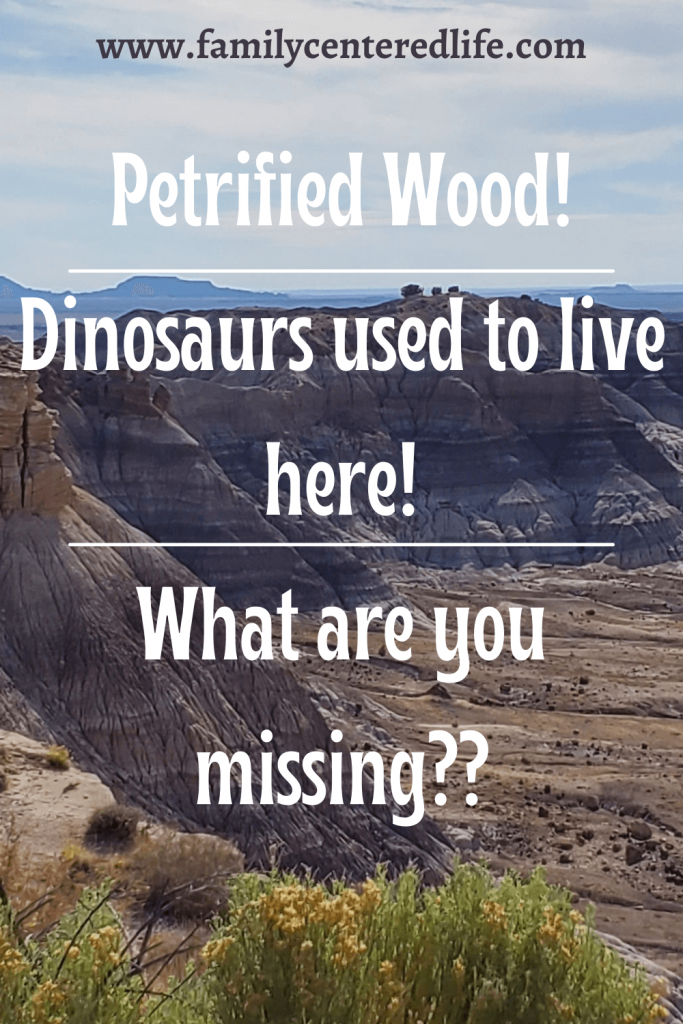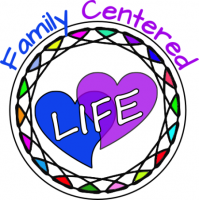 Dinosaurs Lived Here!?!?!
Honestly, I learned so much during our two-week out west road trip! I had no idea about the extent of dinosaurs living in the western United States.
We had visited Dinosaur National Park in Utah several days prior to this stop and that was amazing as well. However, to realize that dinosaurs were around when this was a forest was phenomenal.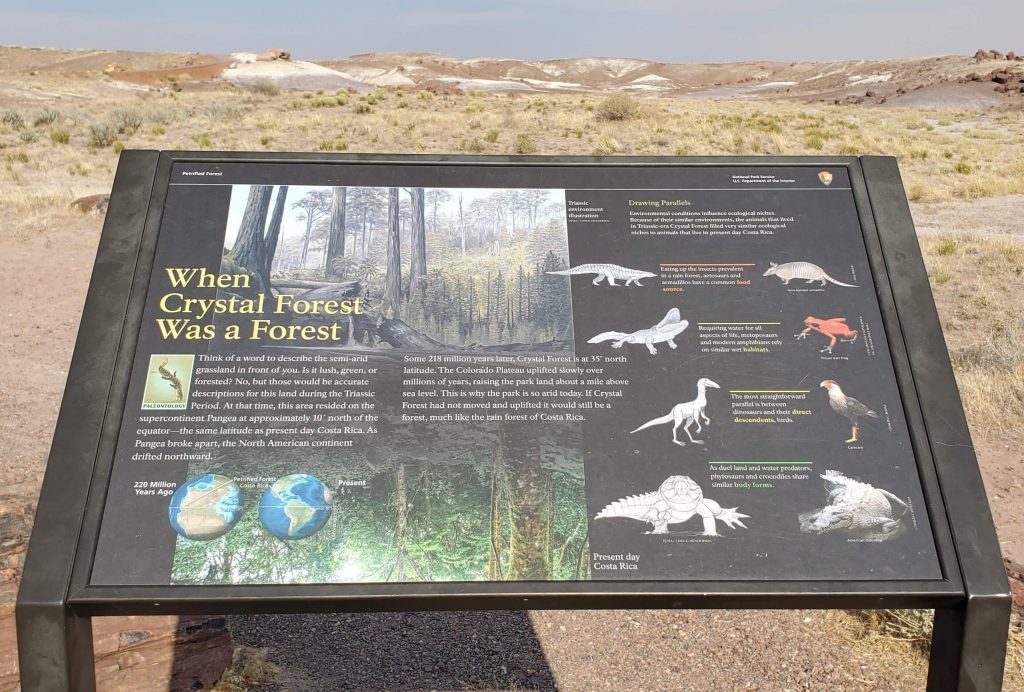 This was such a neat stop!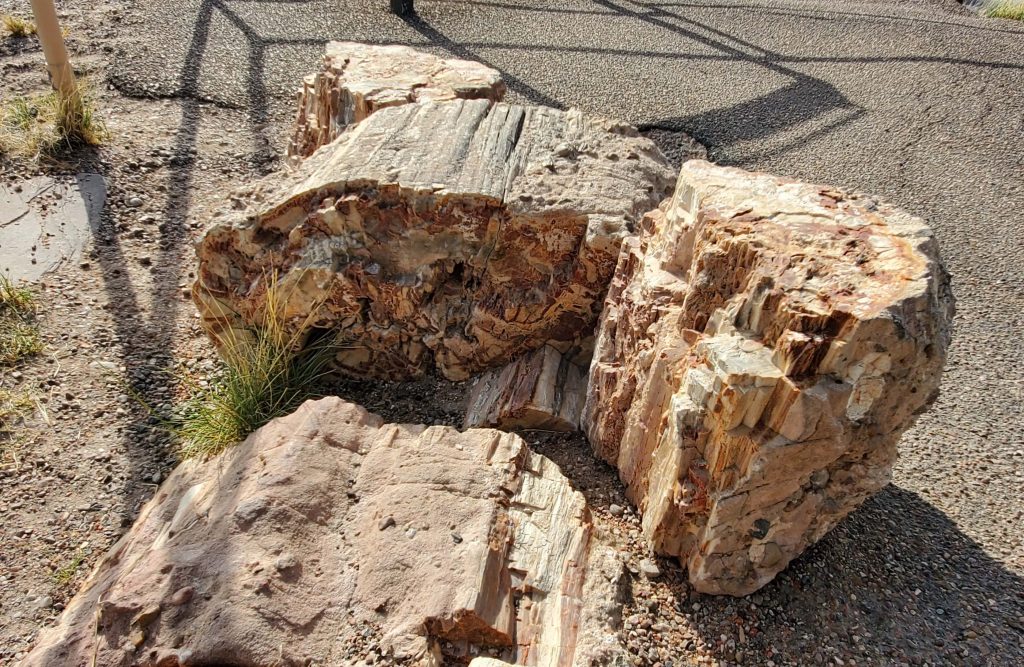 Here are some great pictures of all of the petrified wood scattered around.

However, I think it's sad that they have to have a sign stating you cannot take the petrified wood with you from the National Park!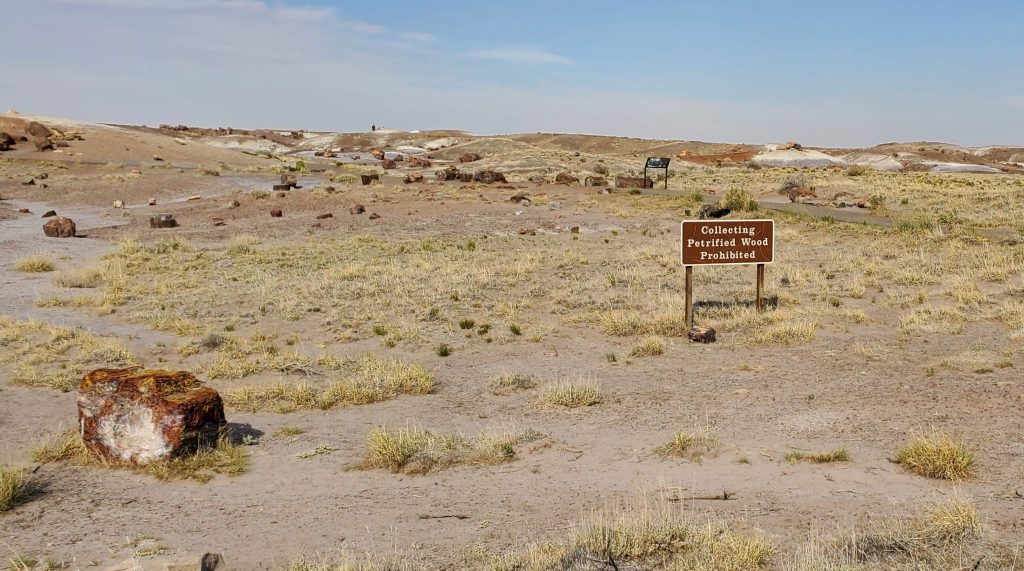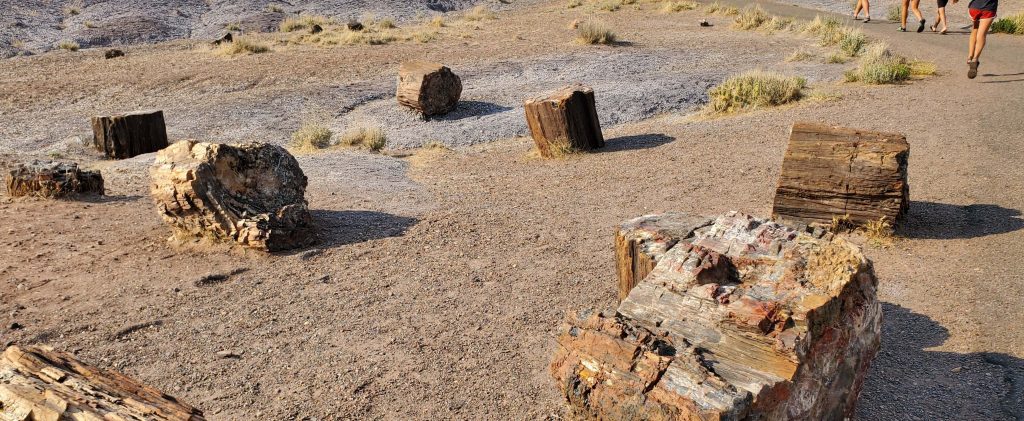 Pro tip:
It is hot in Arizona! I benefited greatly from my neck fan! I bought it mainly for Disney World trips, but was THRILLED I brought it with me on our out west trip!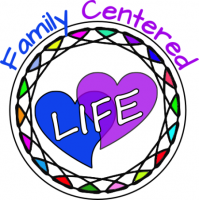 A Painted Desert??
The Painted Desert is a part of Petrified Forest National Park!
This was a beautiful area with amazing views. We actually looked around this part first, not realizing it was different from the Petrified Forest since it was part of the same National Park.

It was vast and beautiful!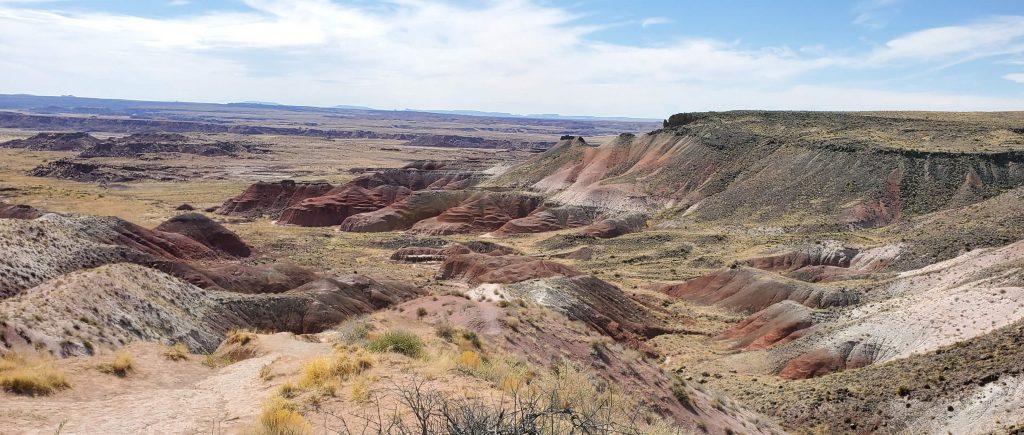 As I said, the views were absolutely AMAZING!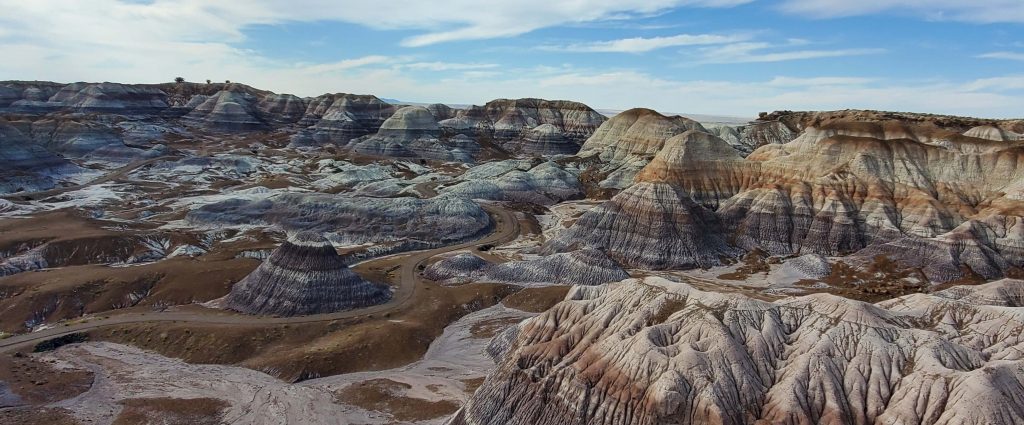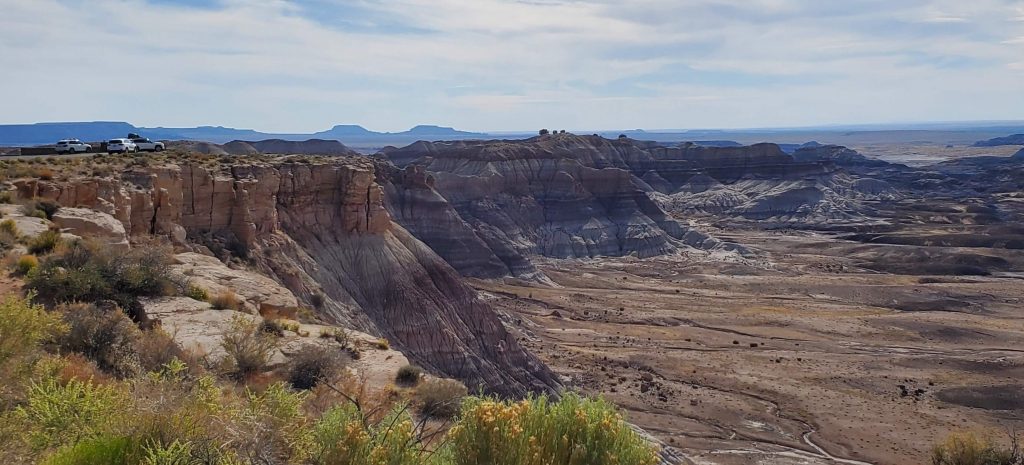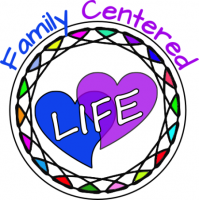 Bonus:
Part of Route 66 went through Petrified Forest National Park, near where the Painted Desert is located. We enjoyed several Route 66 stops throughout our out west trip and this was a nice surprise!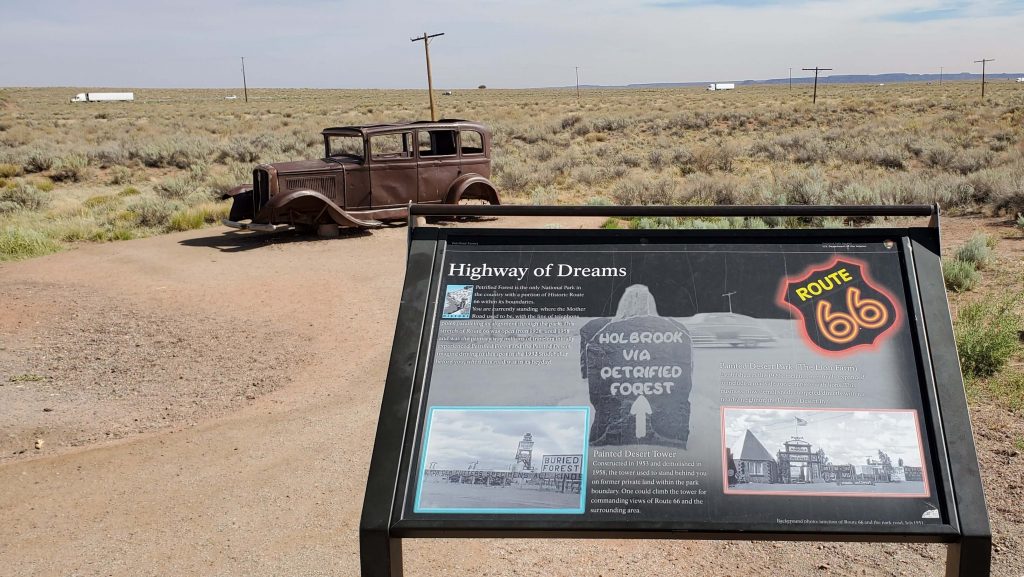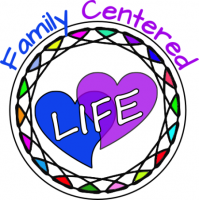 More about National Parks
Throughout our out west trip, we enjoyed Yellowstone National Park, Buffalo Bill Dam, Arches National Park, Bryce Canyon, Arches National Park, and so much more!
With so many National Parks, there is definitely one that you will love too!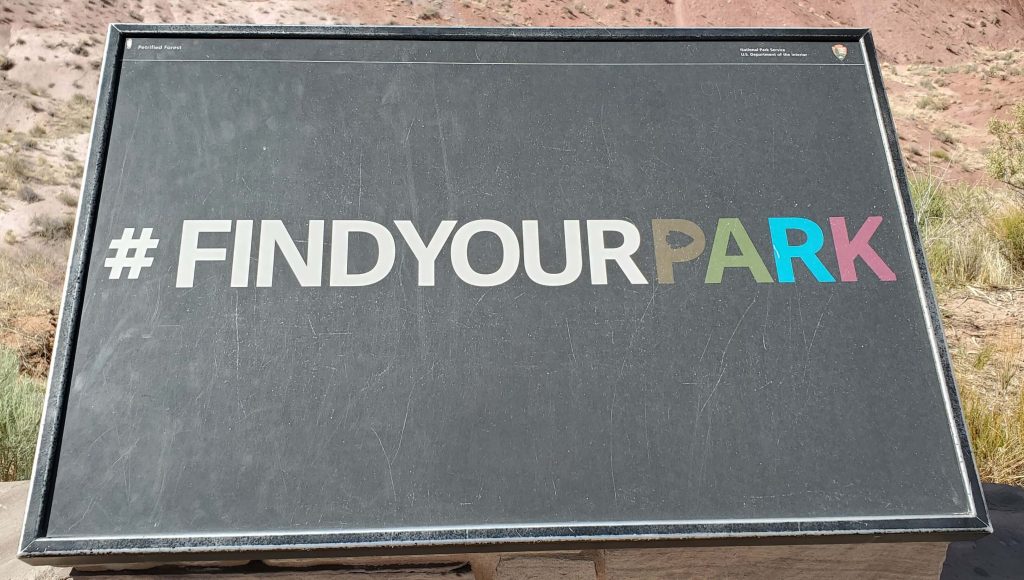 Pro tip:
Grab a National Parks Passport when you do your own National Park trip! I've always liked stickers and stamps and this was perfect for me! My teen wanted one too and actually ended up with two…a small one and a large one!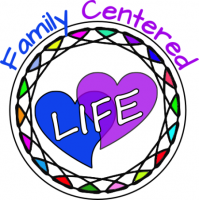 You May Also Enjoy: