As a mental health provider, I teach self-care, but it's much more difficult for me to actually practice self-care than to teach it! Over the last year, I have done my best to focus on my own self-care, even though this has been very difficult to take time for myself at times.
What I have learned through the years, and accepted over the last year, is that travel is the best self-care practice for me!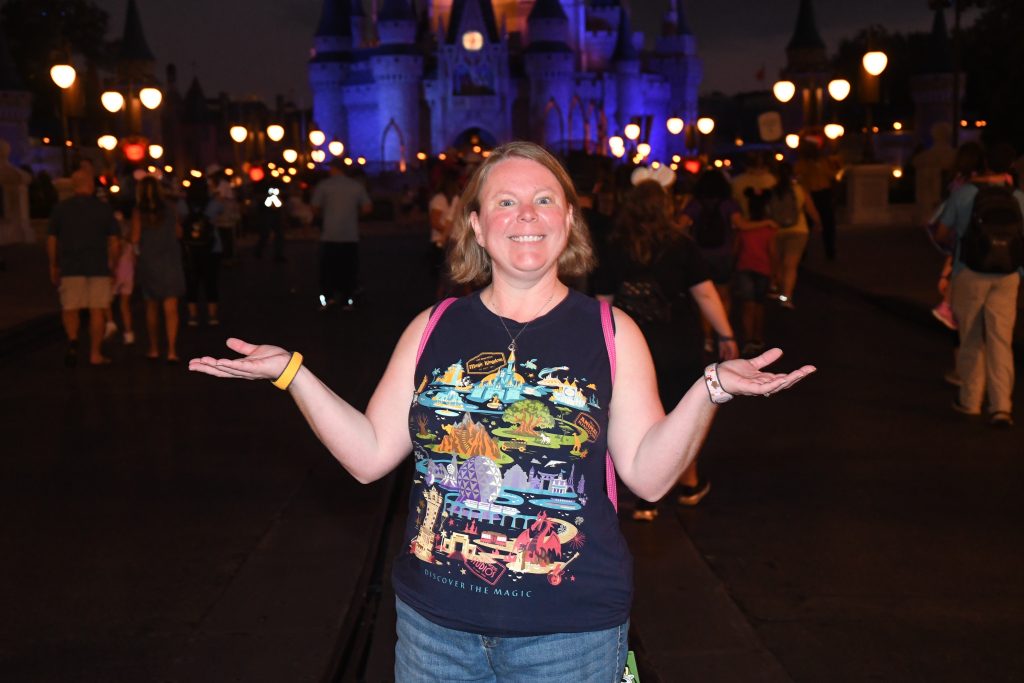 I love to plan, prepare for our future trip, get my family excited about our adventure, do a pre-trip party, and then actually get to go on the adventure! Sometimes we take day trips to local cities or attractions. Other times we take full vacations with either some combination of kids and grandkids or with just myself and my husband go on vacation.
I often get harassed about why I travel so much, but traveling is my happy place and where I find peace. I am able to get out of my normal daily work routines and not think about housework or other tasks that need to be done. However, besides my personal self-care, there are many other mental health benefits of traveling!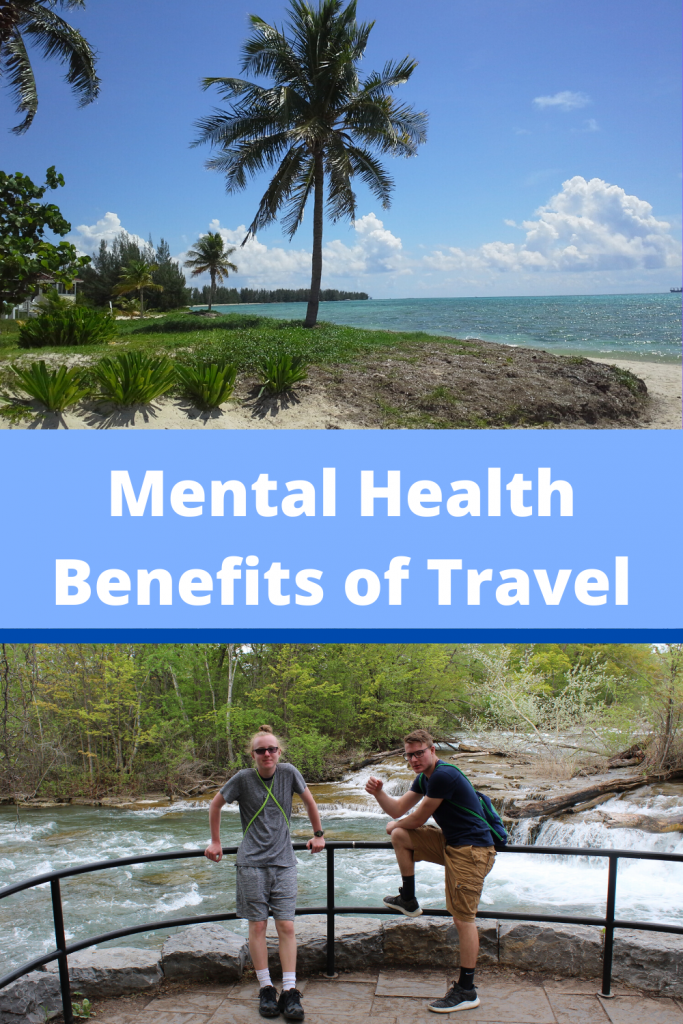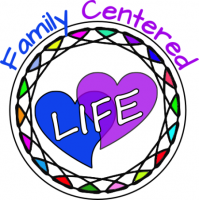 Relaxation
Taking time to relax is one way to take care of yourself. It's allowing yourself to pause from daily life tasks and stressors to recharge yourself.
Relaxation can mean different things for different people. For some people, relaxation is sitting on a beach enjoying the sound of the waves, or having quiet time to read a book. For others, relaxation is simply being away from the stresses of normal daily life or enjoying nature.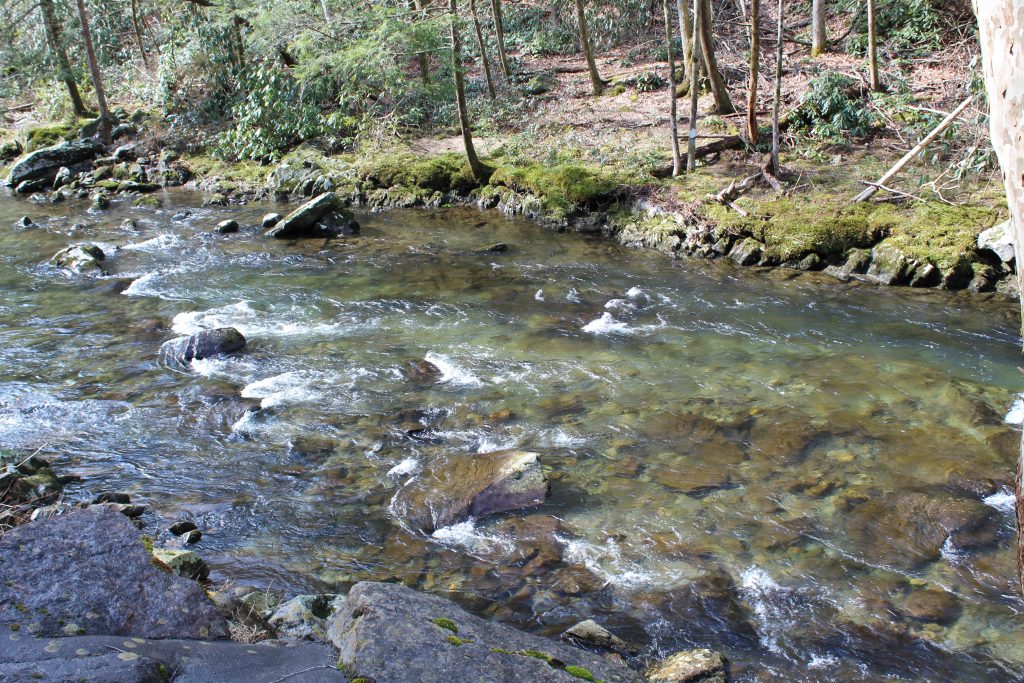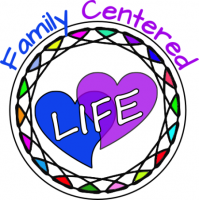 Doing something you enjoy
Another benefit of travel is being able to go somewhere and do something you enjoy. It's that simple. Often during our normal daily life, there is little time to do things we enjoy. This is even more of a struggle for those of us who are parents. We are busy taking care of others and often do not take enough time to take care of ourselves.
For me, I love zoos and aquariums. I also love being able to touch various critters at the aquariums we have been able to visit!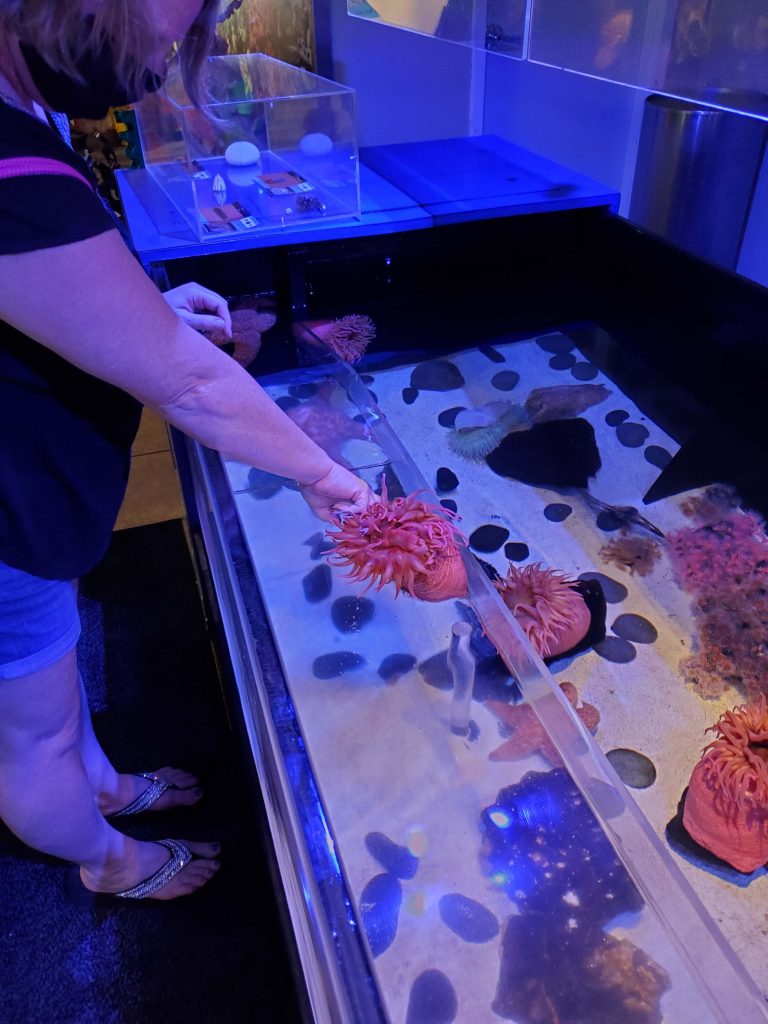 I also enjoy doing goofy things with my kids!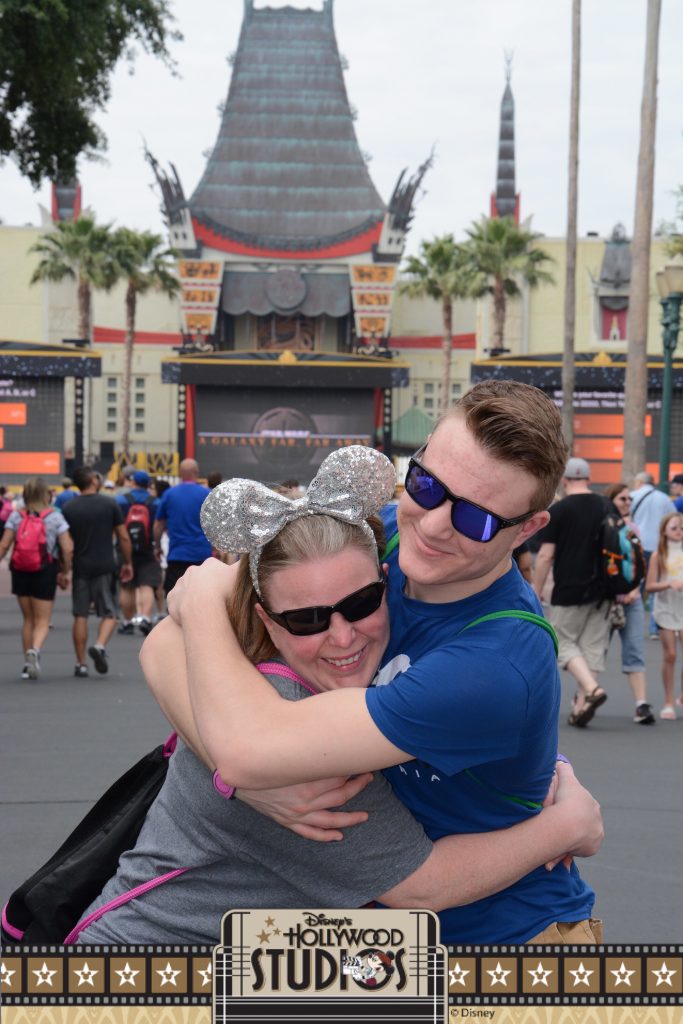 This picture is from a trip to Disney World I got to take with just my second-youngest kiddo! He's by fun and active kid and we had such a great time!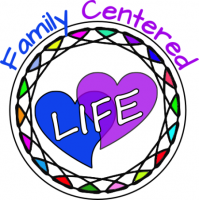 Family Time
Traveling forces you to leave your daily life, daily routines, and daily stresses behind. There is no sports practice, work commitments, or any other activities from your normal daily schedule. This allows you to have more time to focus on fun and focus on your family! It's easier to be fully present with your family when all of the typical daily stresses and struggles of life are not present.
Family time is definitely one of the reasons I enjoy traveling!
You get to share new experiences with your family and leave the real-world behind.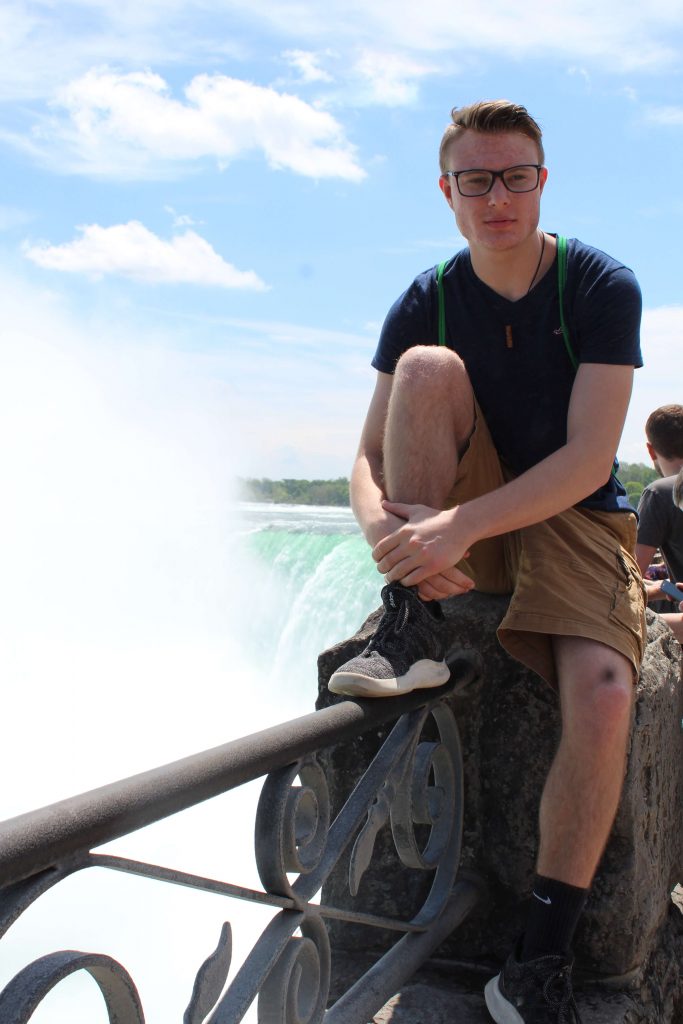 You also get to do the small, silly, fun activities and just enjoy your day! Seeing the simple joy on my kids' faces is amazing! It's neat to see my teenagers enjoying themselves together so much.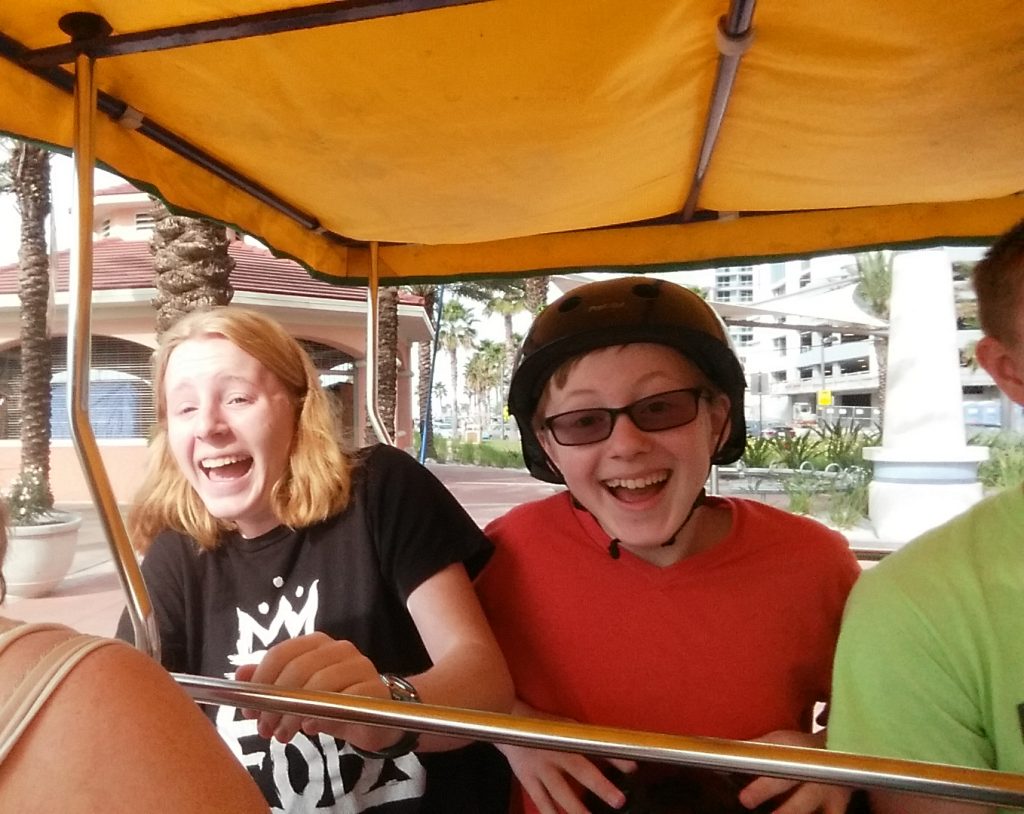 I have a difficult time relaxing and taking time away from the daily necessities of life to spend as much quality time with my family as I would like. It's not that I don't spend time with my family, I just don't get to do it as much as I would like. Traveling allows me to get away and not have to worry about anything besides what flavor ice cream I want or if I packed enough Aloe!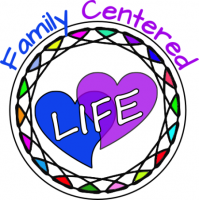 Self-Care
Traveling is not only about family, it's about you too. Frequently, it is difficult to put yourself first because of all of the other responsibilities (work, family, kids', laundry, etc…) you have in your life. Because of this, vacationing and traveling need to be a time when you do something for you!
For me, taking care of myself means having no household tasks. I don't have to worry about laundry, dishes, or cooking while on vacation!
I also take the time to do things and I enjoy and enjoy theme parks (pretty much ANY theme park) and exploring new things! Disney World is one of my favorite theme parks and one of the only places I'm actually in pictures with my family! (Thank you, Memory Maker!)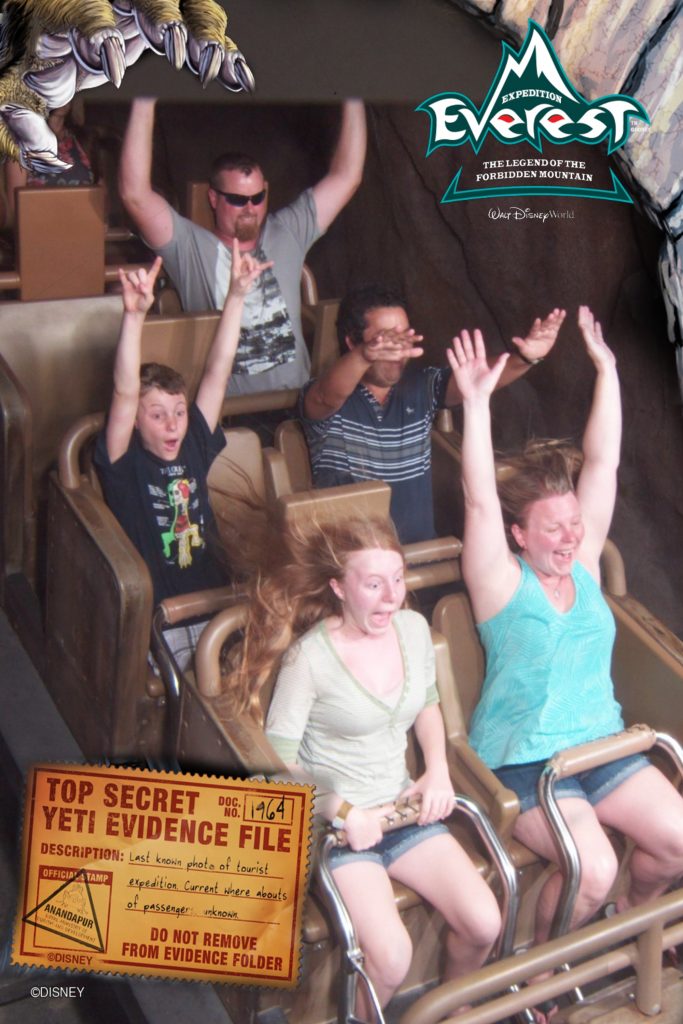 I also enjoy trying new things and having new adventures, which is a perfect thing to do on vacation!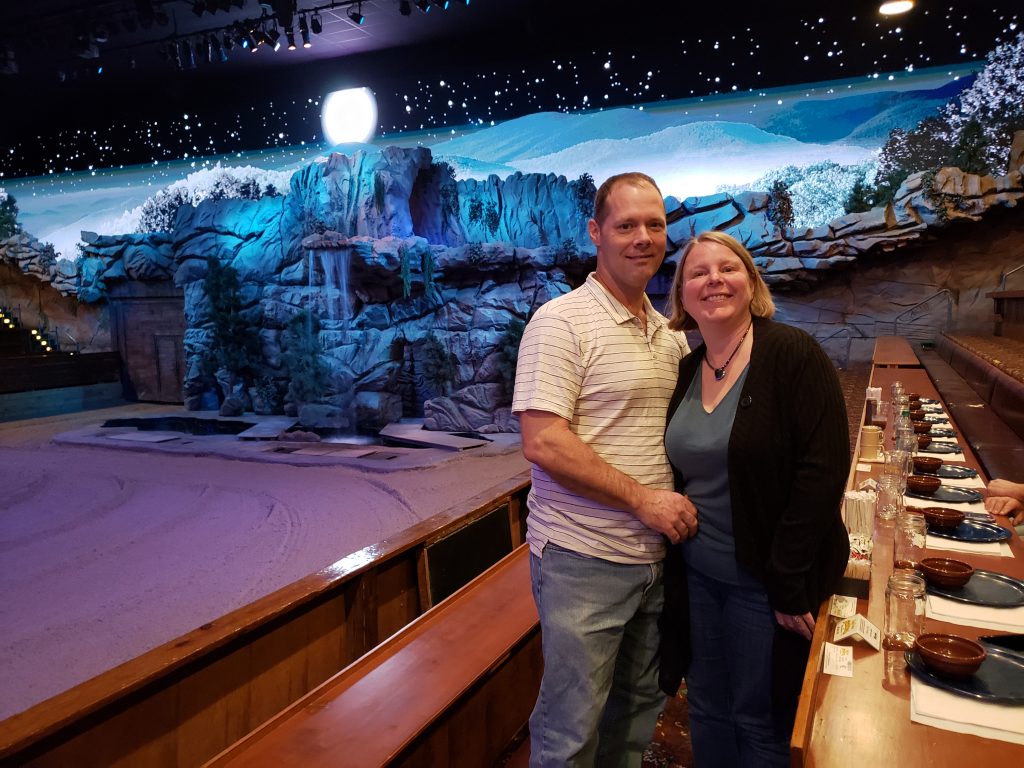 For my husband, he enjoys relaxing on the beach and walking miles and miles (and miles) each day along the coastline.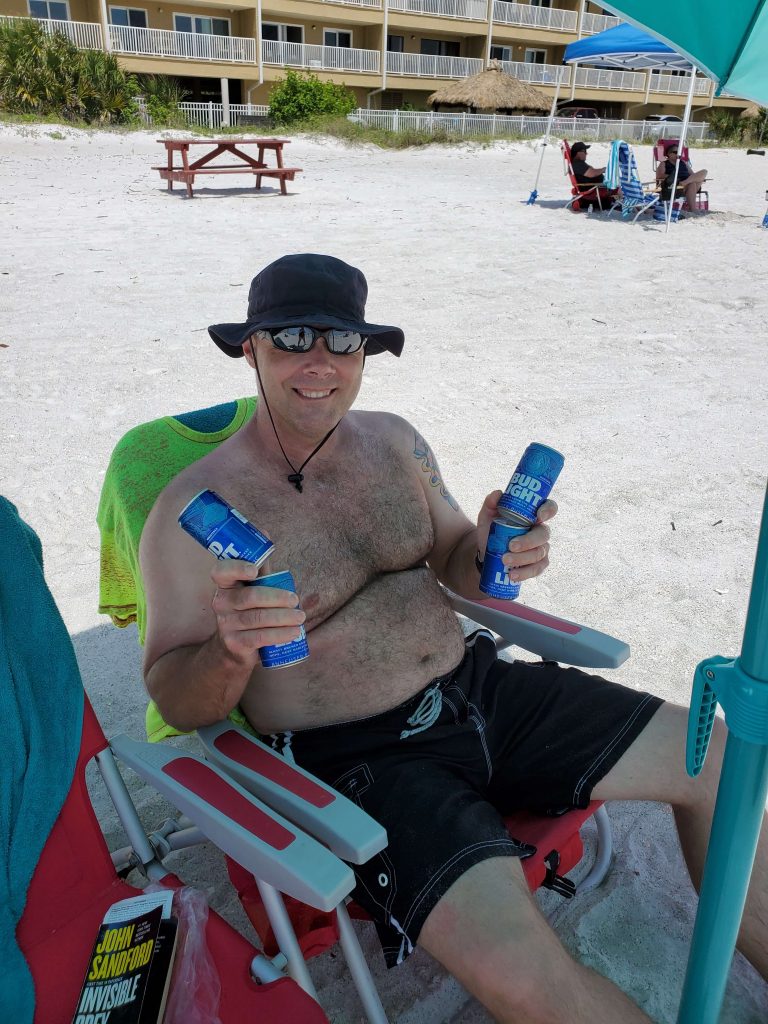 I love the sand, listening to the water from the Gulf or ocean, and reading (as you can see my book on my chair in the picture above)!
Kindle Unlimited Membership Plans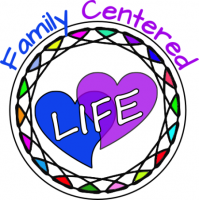 Even Learning Something New
I always enjoy learning new things. When we go to Disney World, I am always touched by one sign in the China section of EPCOT because I believe it is so accurate.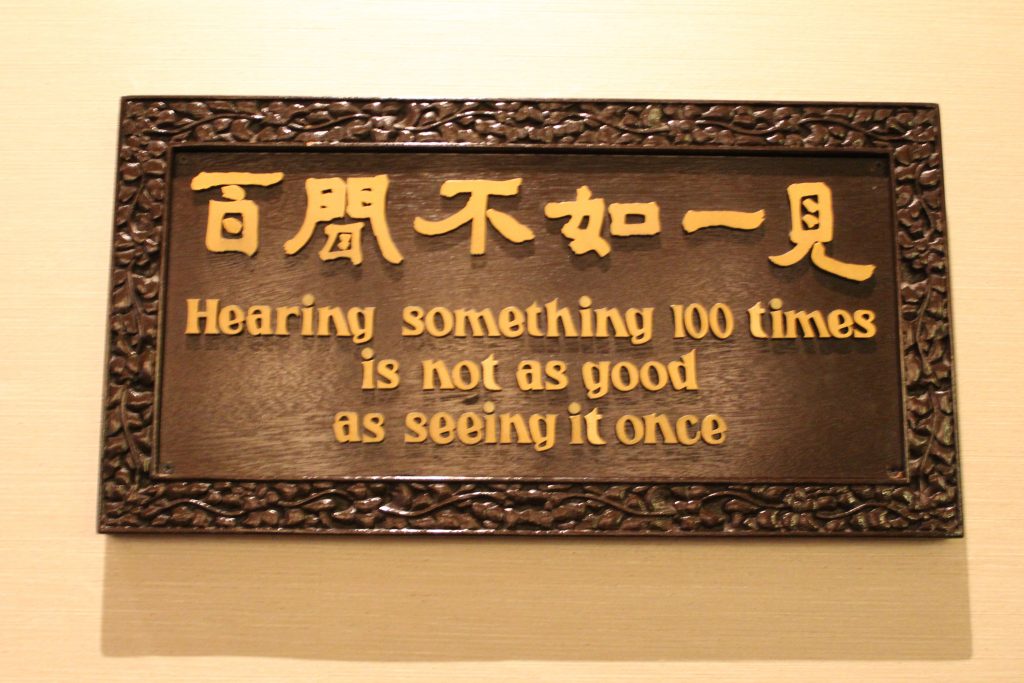 On our most recent adventure to Florida, we spent a day at The Florida Aquarium. It was fun and relaxing, but I was also able to learn something!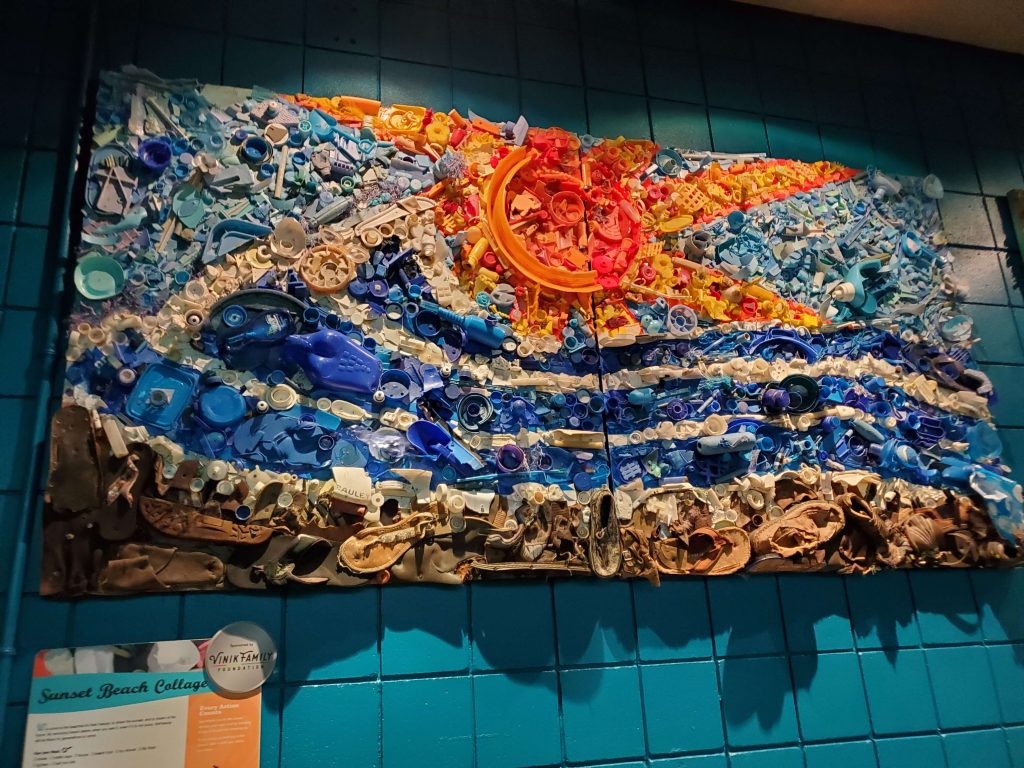 The art throughout the aquarium was just that–a teachable moment. The artwork present is a lesson in caring for our oceans and caring for our planet in general. These teachable moments are throughout the aquarium was made from trash found in the oceans.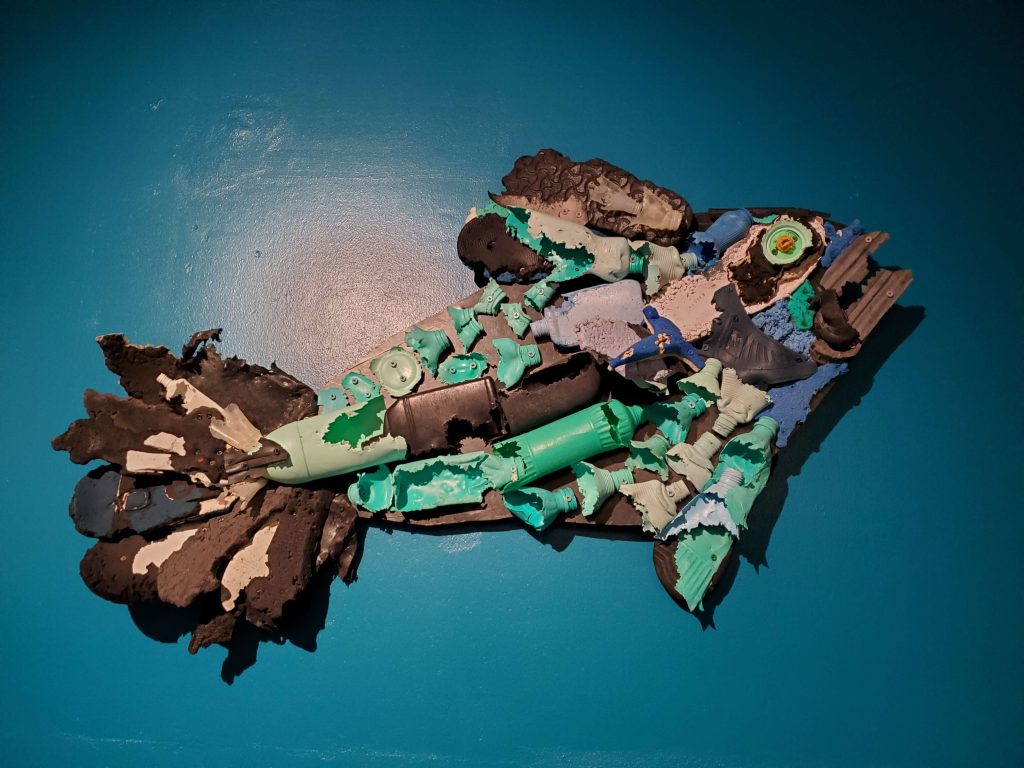 For me, this was a very interesting and touching realization of the amount of trash in the oceans. I was aware that trash is an issue in the oceans, but not to the extent that these pieces of art taught.
Below is one of the signs that accompanied the exhibits.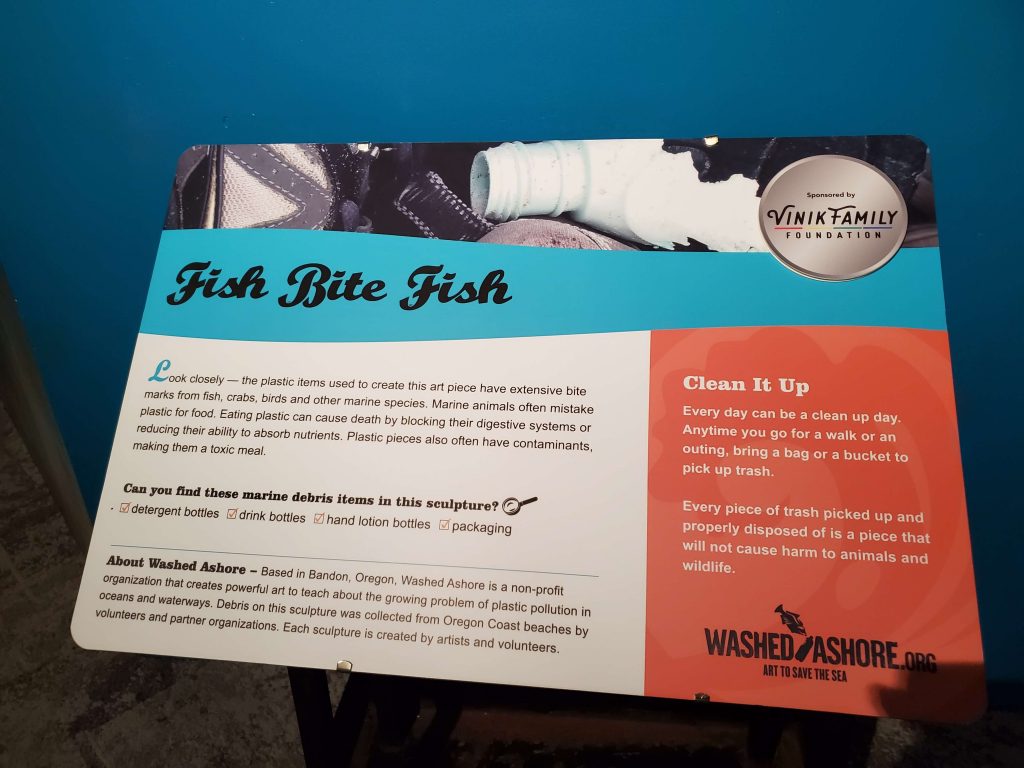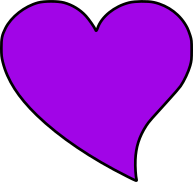 These are some of the many reasons that travel is the best form of self-care for me! I get the best of all the favorite things in my life! I get to do things I enjoy, spend time with my family, and leave the normal daily life stressors behind at home. I get to have time to refresh and rejuvenate! This helps to decrease my stress when I return to work and daily life chores when I return home.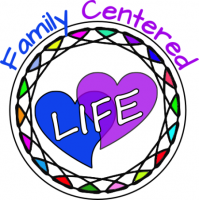 WHAT ARE YOUR FAVORITE SELF-CARE ACTIVITIES?
---
Check out my book on Amazon! It's available in paperback and for Kindle!
---