There are so many fun and wonderful things to do and see around Walt Disney World on a daily basis, but this number increases drastically during the Holiday Season!
EPCOT is one of my favorite parks to visit during the Holiday Season! I love all of the decorations and how each of the different countries has various activities to participate in during the Holiday Season. This year, I tried out the Cookie Stroll throughout the countries in EPCOT!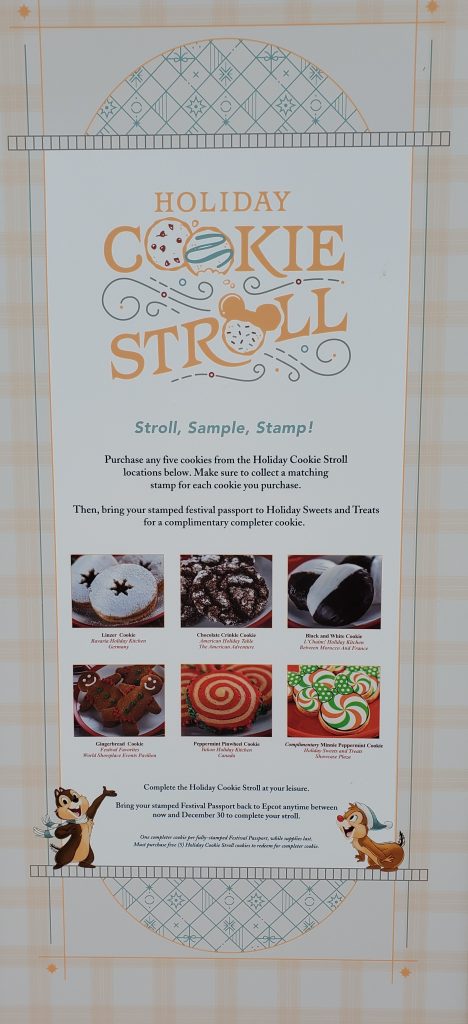 There are displays advertising the Cookie Stroll. As well as, a book to guide you through EPCOT's Festival of the Holidays. In the back of the booklet there is the guide for the cookie stroll with location of where each cookie could be purchased and a place to capture the stamps that correspond with each of the cookies!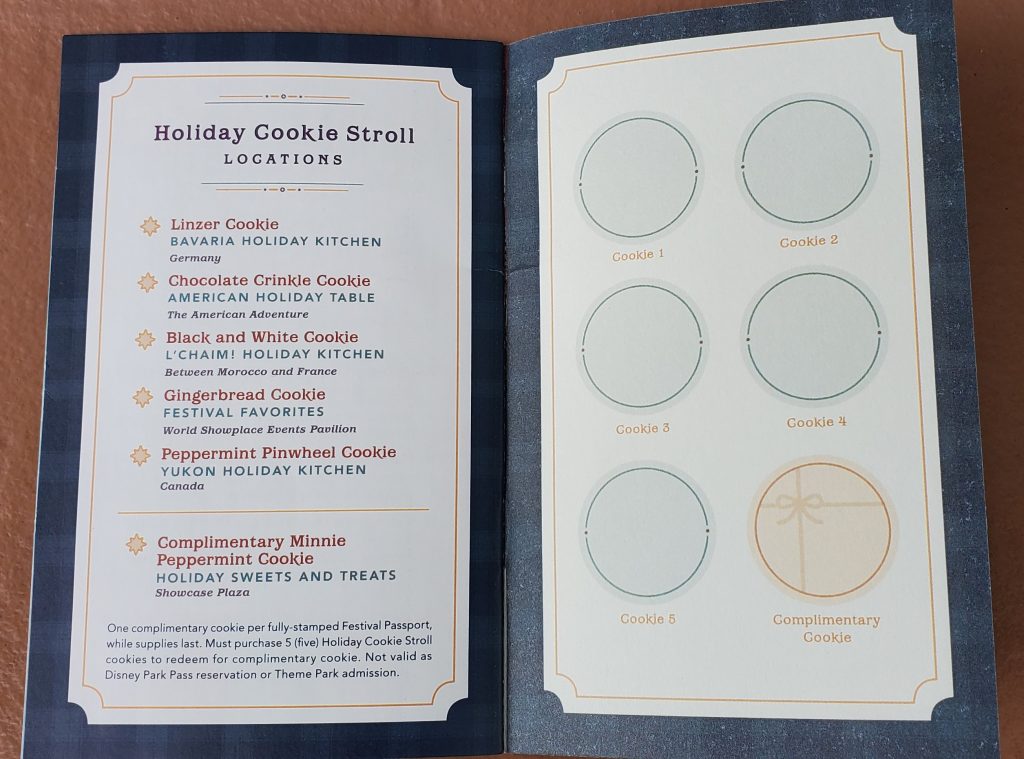 Once your purchase your five cookies and get the stamp for each one, then you can collect your free Minnie cookie!
Pro tip: Bring some ziplock bags with you! Six cookies do not sound like a lot, but they definitely were! I ate less and less of each one was I went around!
---
Canada
I started my cookie stroll the opposite way that I normally go through EPCOT. I started in Canada!
They had a peppermint cookie with a very light flavor of peppermint. it was very good, but I would have preferred a bit more peppermint flavoring.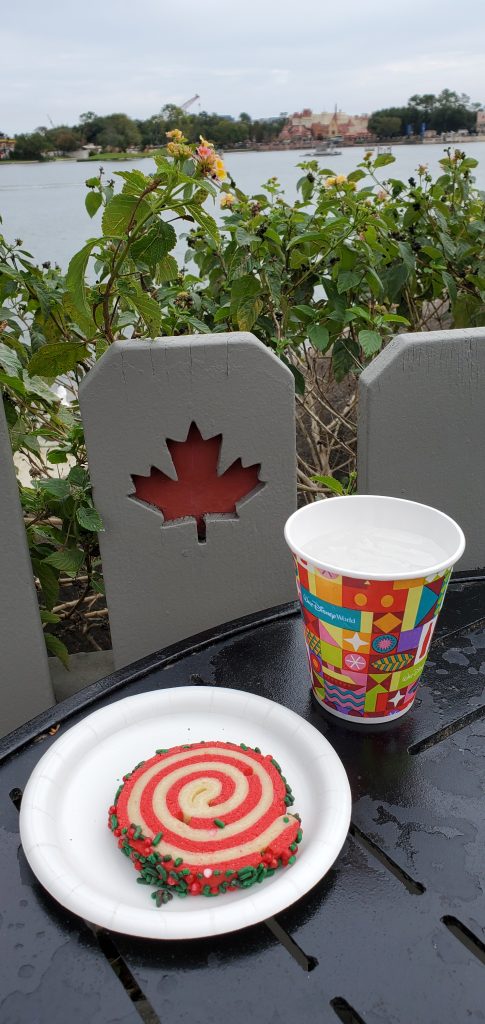 ---
World Showplace Events Pavillion
My second stop was the World Showplace Events Pavillion. This is the large building just past Canada, but it's set further back. Disney typically uses this building for festivals and special events. It's always decorated beautifully and is a nice, climate-controlled area to relax and have a snack.
During EPCOT's Festival of the Holidays' cookie stroll, the gingerbread cookie was found inside the World Showplace Events Pavillion. The gingerbread cookie was one of my favorites! (My other two favorties were the one in France and the one in America.) It was was almost too adorable to eat!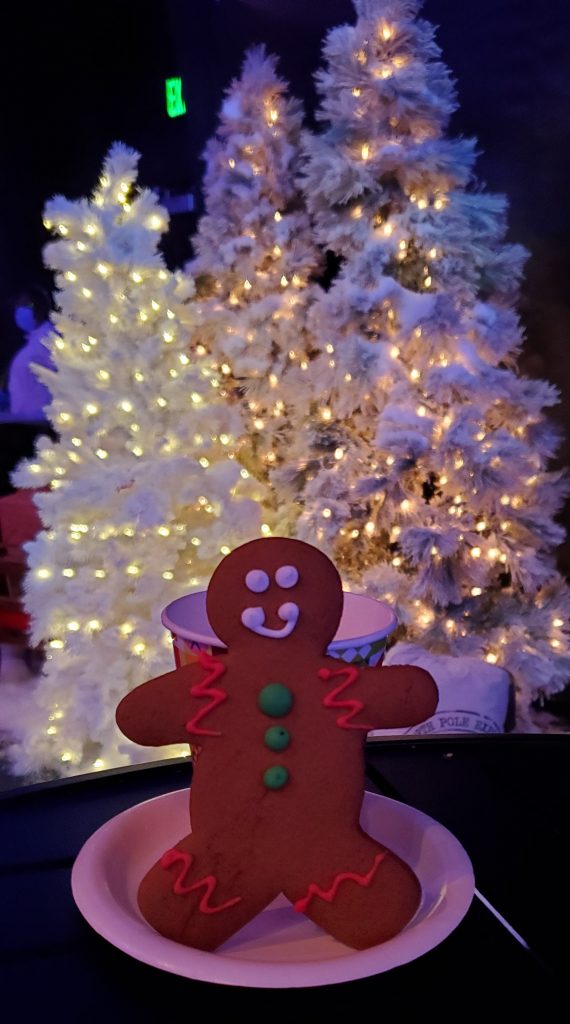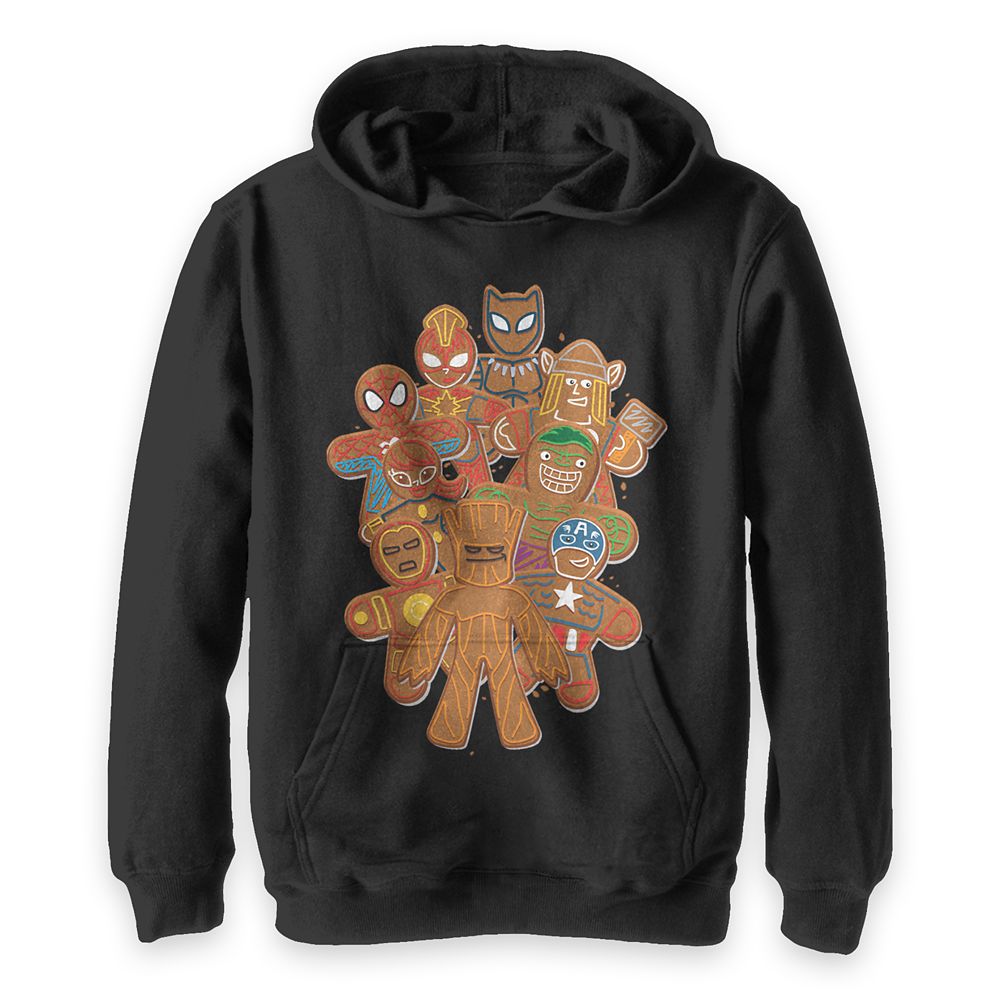 ---
France
France was the next stop on my stroll! I could have easily eatten two of these! They were very yummy. However, I had several more cookies to try!
I split this cookie with my teenage son and we both agreed it was much closer to a cake than a cookie. Either way, it was amazing!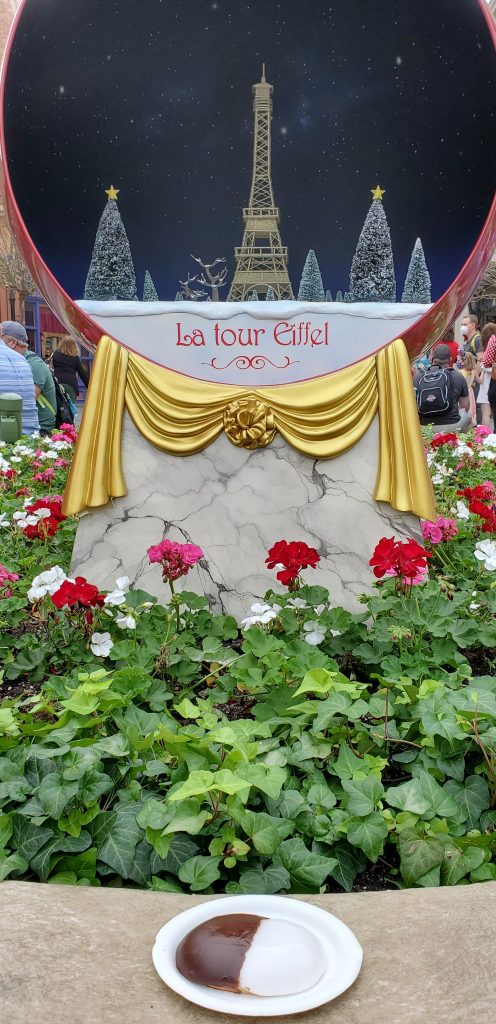 ---
America
The Ameican Pavillion had an amazing chocolate cookie covered in powdered sugar. I was just past half-way through when I made it to the American Pavillion.
The cookie was great and there was fun music from the Jamminators in the backgroun while I enjoyed my cookie!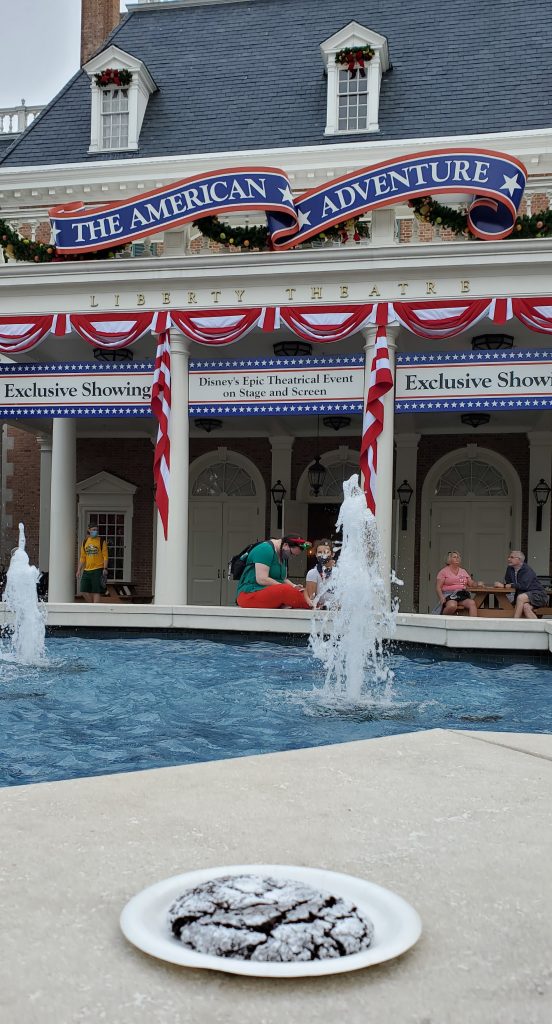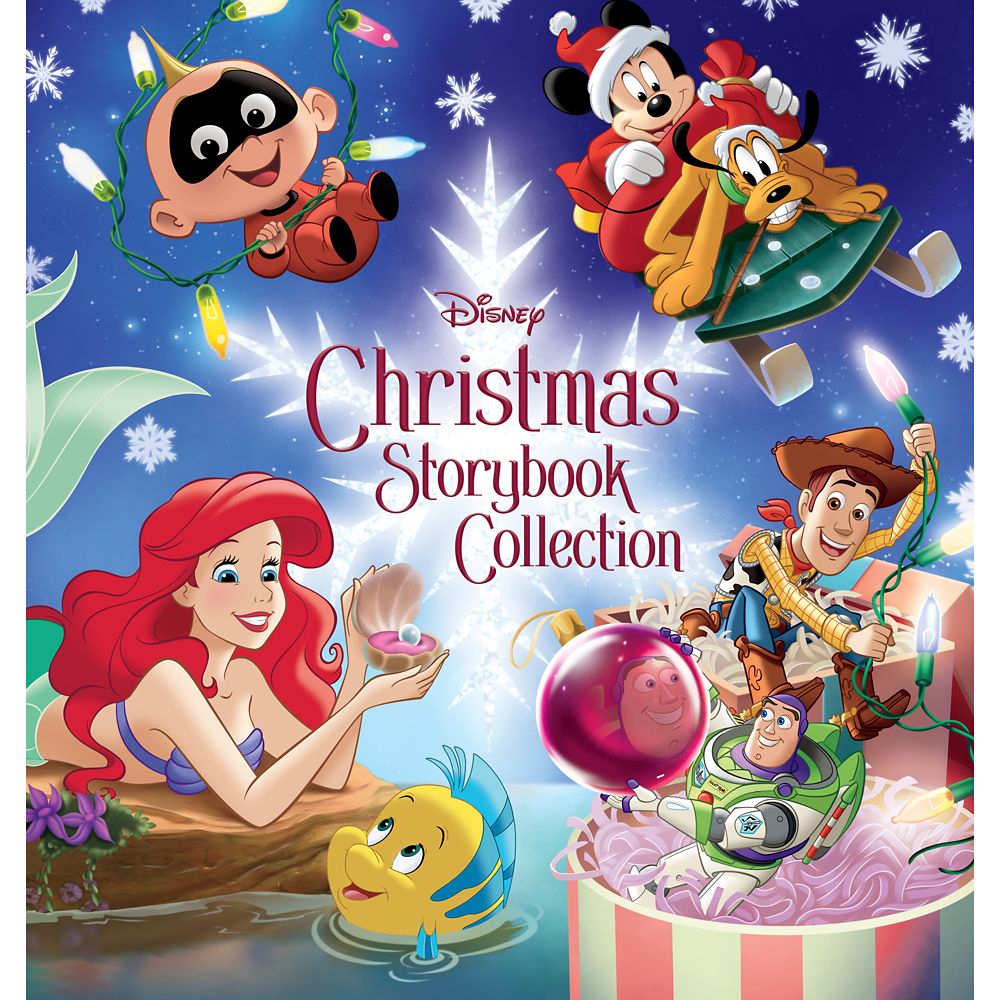 ---
Germany
Germany had a really adorable cookie!
Unfortunately, I didn't get to try this one. My teen son brought a friend with us and I asked him if he wanted to try some of the cookie….he ate it all. Apparently, it was very good! LOL
He was uncertain what the filling was, but he thought it was some sort of jelly. Such wonderful detail from a 16-year-old boy!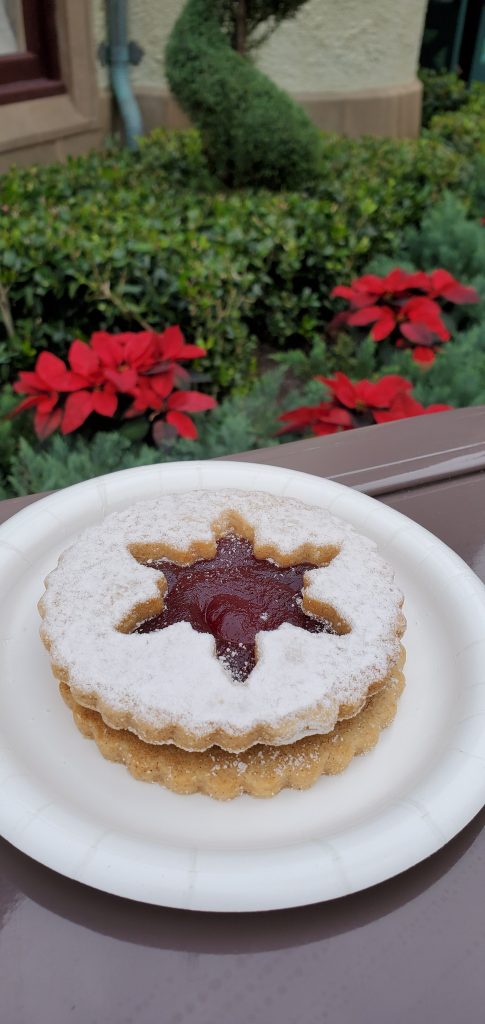 ---
Showcase Plaza
Showcase Plaza was our last stop.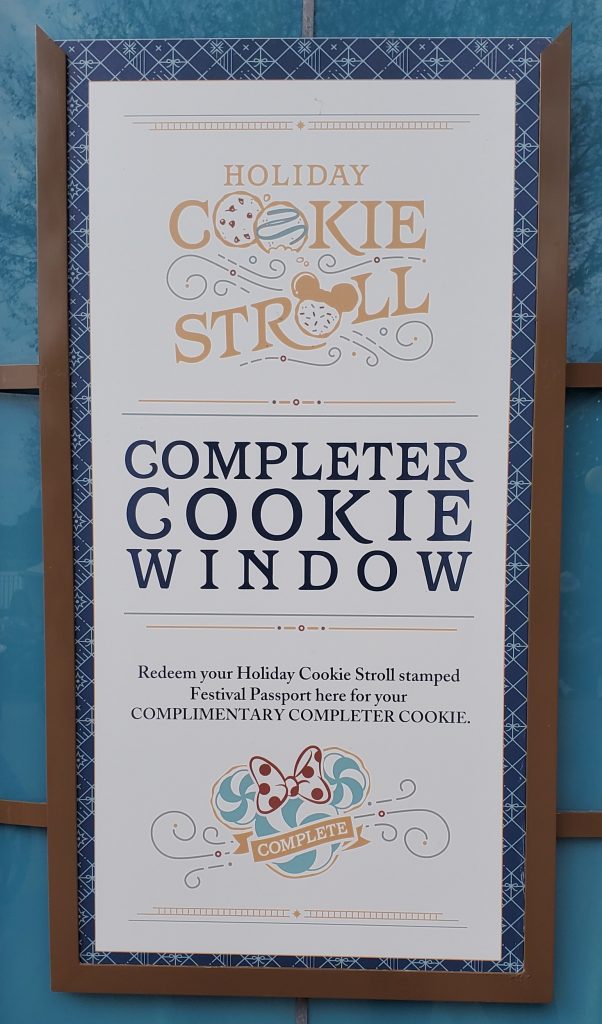 The end of the cookie stroll was a free Minnie peppermint cookie. It tasted great and was super adorable!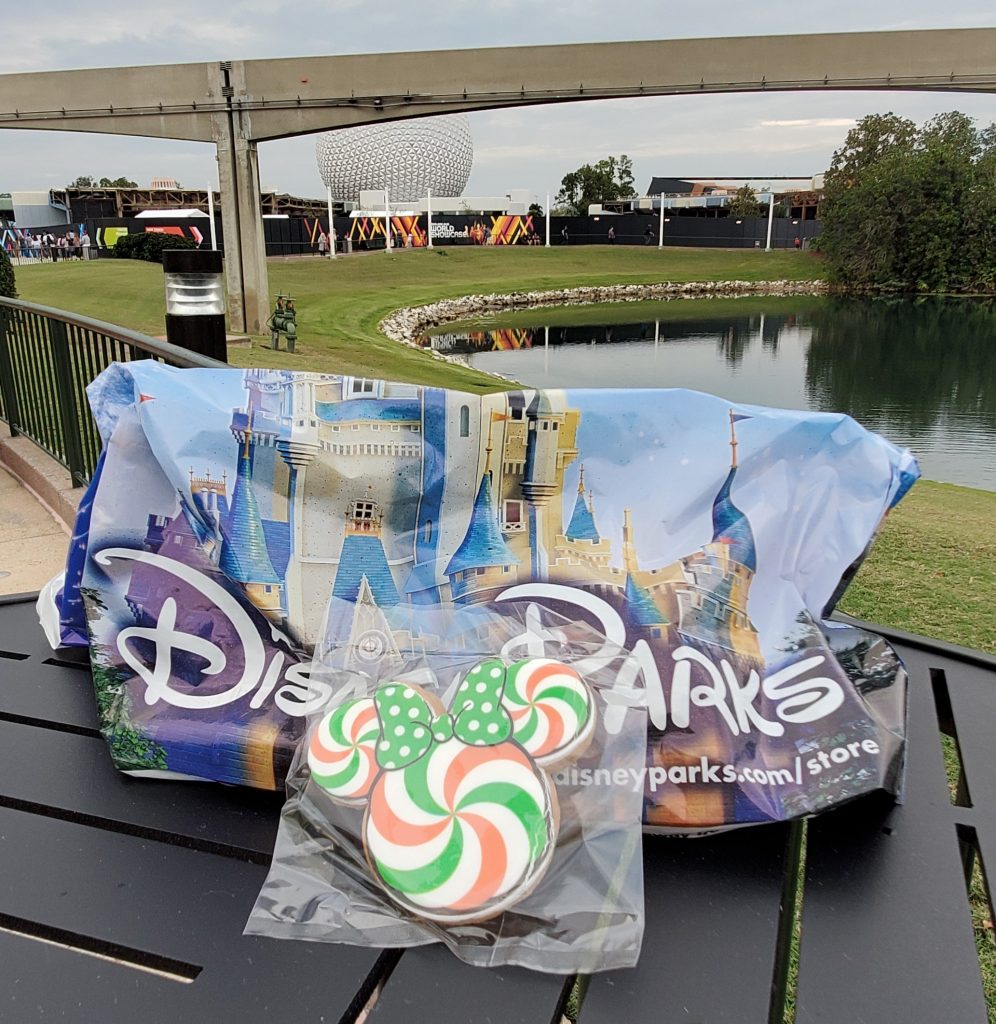 What a fun way to spend an afternoon in EPCOT!
However, you don't have to do the entire stroll in one day. You can collect your stamps all through the month of December and still get your free cookie once you have all of them!
---
Bonus:
Santa periodically road through the countries during the Holiday Cookie Stroll! There were several other character siting throughout EPCOT, but Santa was so fun! He talked with adults and children as he rode by, commenting on their clothes and food!!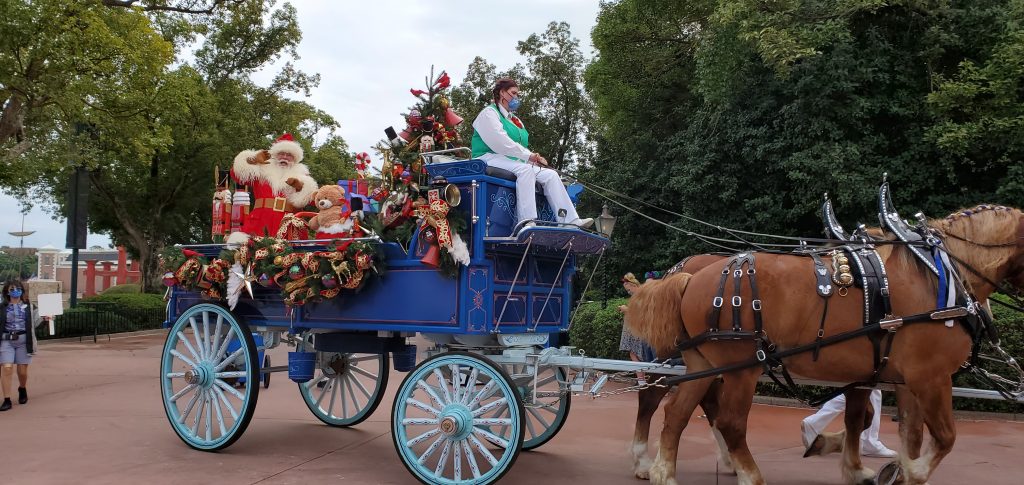 ---
Check out more Disney fun! See all the reasons we love staying at Disney's Wilderness Lodge Resort and Disney's Boardwalk Resort! They both have their perks and are my two favorites! Though, my husband prefers Wilderness Lodge.
Also, check out