The Cheesecake Factory is WAY more than just cheesecake. The cheesecake is amazing and the entrees are even better! Cheesecake Factory has a wide variety of food and drink options and what seems like endless cheesecake options!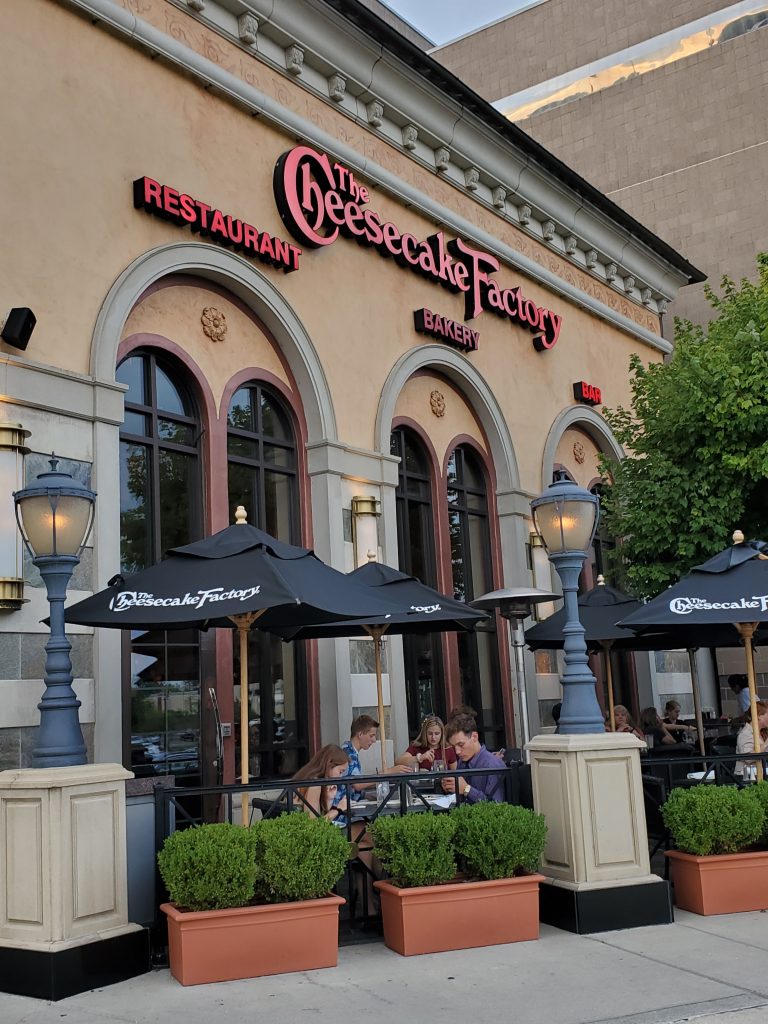 Here are some of our favorite things about dining at The Cheesecake Factory!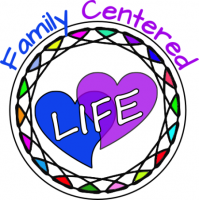 1-Several locations throughout the US
We do not have a Cheesecake Factory near where we live in Indiana, so we enjoy finding one to dine at when we travel!
Louisville, Kentucky and Indianapolis, Indiana are the closest locations to our house, so we can hit those on a quick day-trip. We have also hit one in Orlando on more than one occasion! The food is amazing and the atmosphere is wonderful!
There are some Cheesecake Factories that are stand-alone restaurants, but most are located at malls.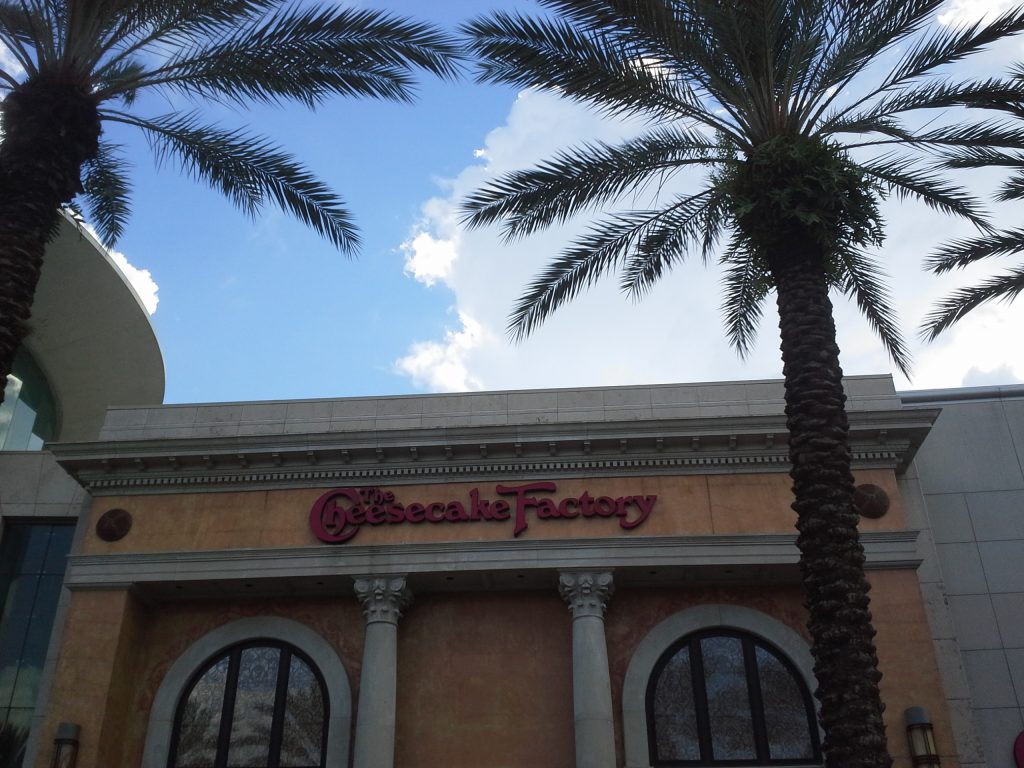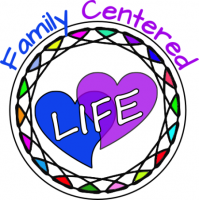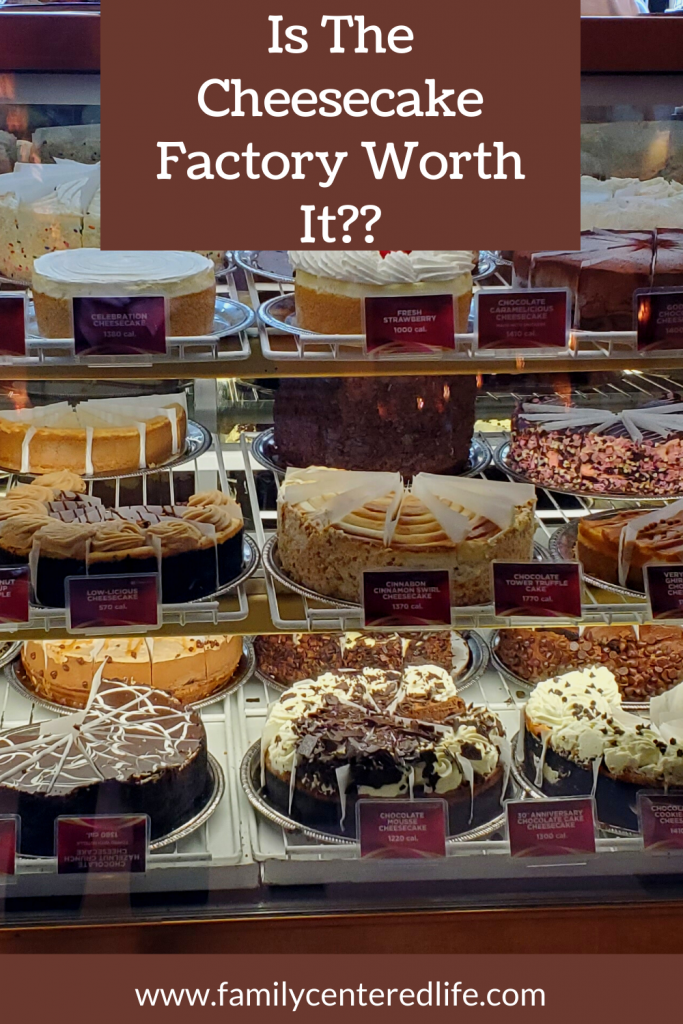 2-The Spectacular
Atmosphere
The decor is just beautiful!
It's a great place to go on a special date night or when you need to rest your feet from shopping all day!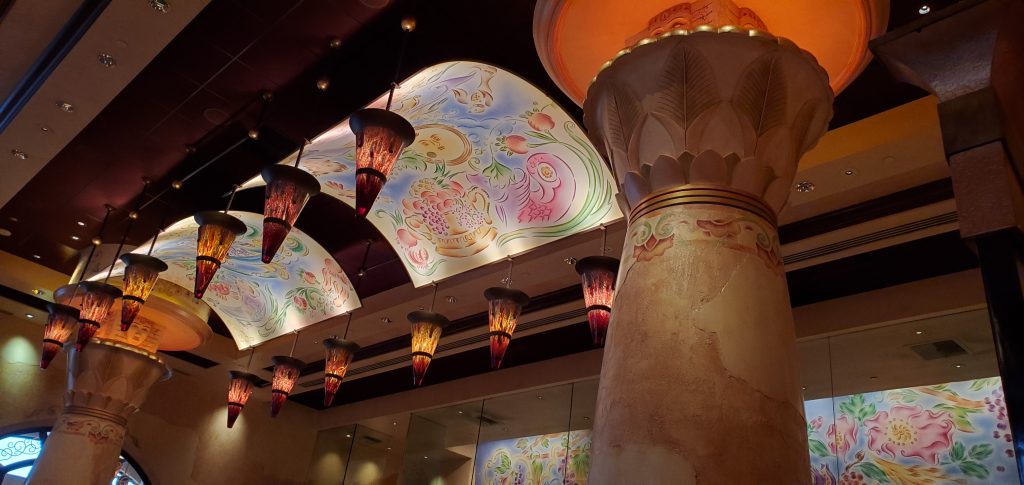 It's very unique.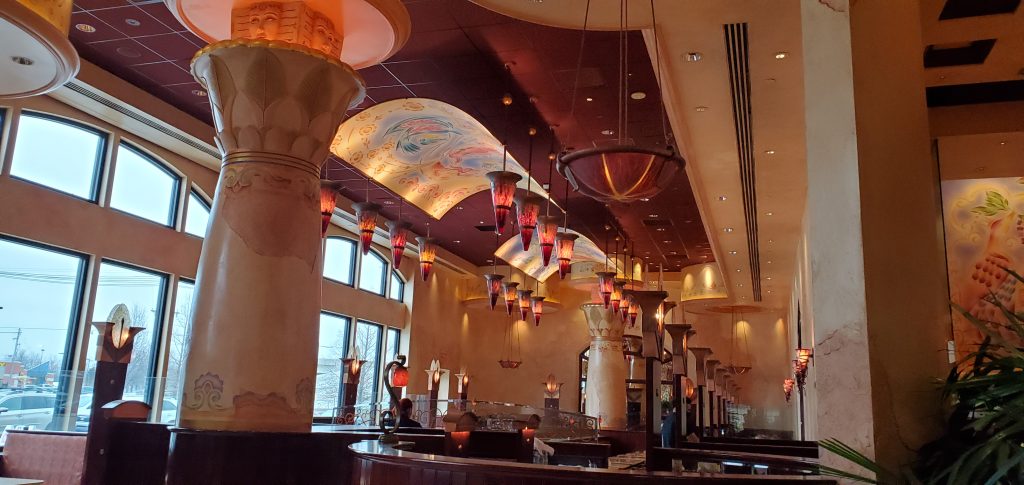 My husband always says the light decorations below look like the eye of sauron from the Lord of the Ring movies! I usually just roll my eyes at him!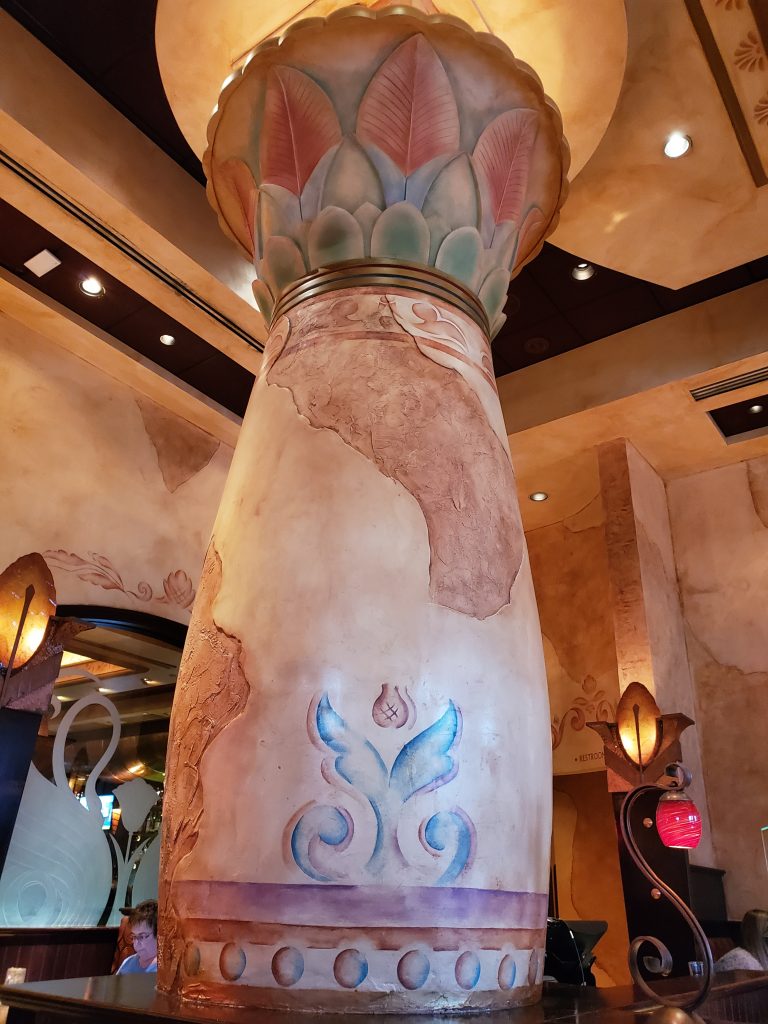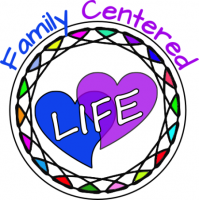 3-Wonderful Family Dining and Memories
This is the first picture we took at The Cheesecake Factory (even though it's a little blurry, it still makes me smile)! We were in Orlando and I had gone through my Discover Cashback Bonus gift card rewards to find a restaurant we had never eaten at before…..and Cheesecake Factory it was!
Their menu is HUGE and has something for everyone, even the pickiest eaters!!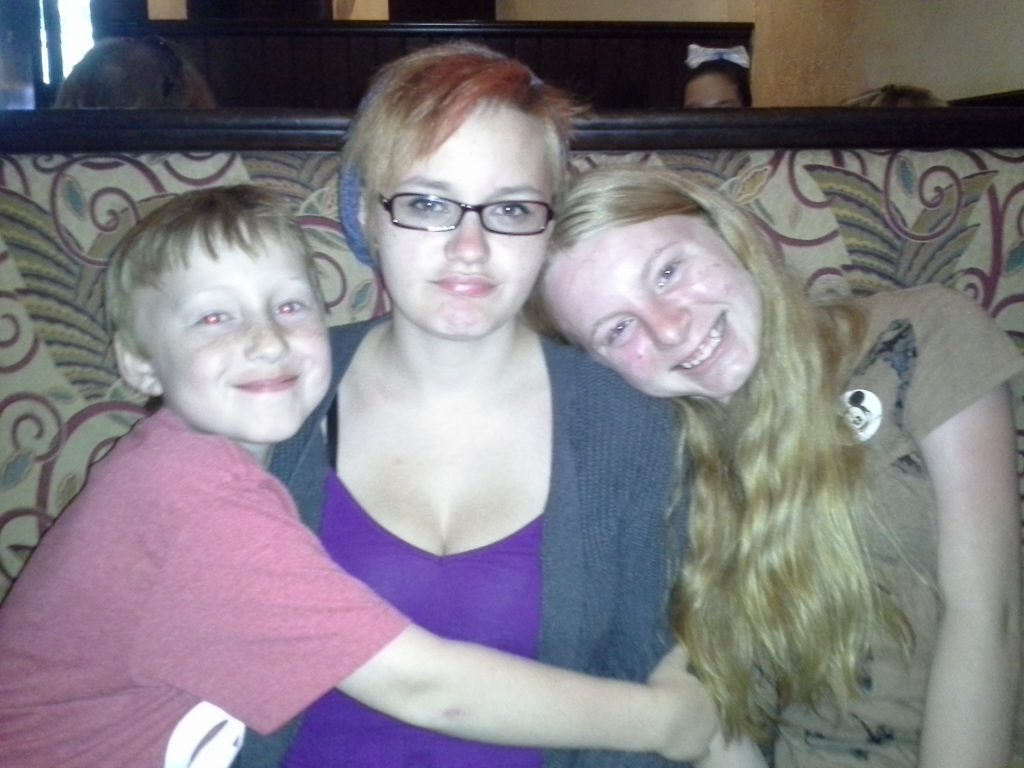 Here's a more recent picture! Yes…that little girl on the right above is this college student below!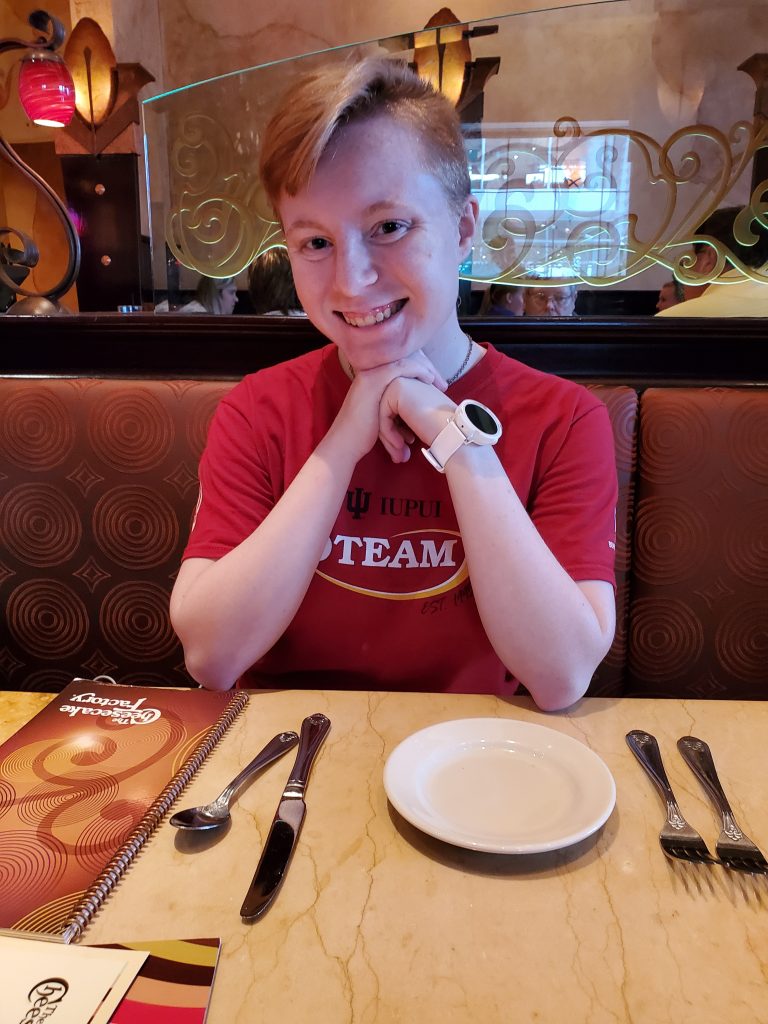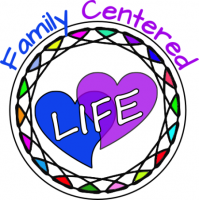 4-Great Drink Options and Amazing Food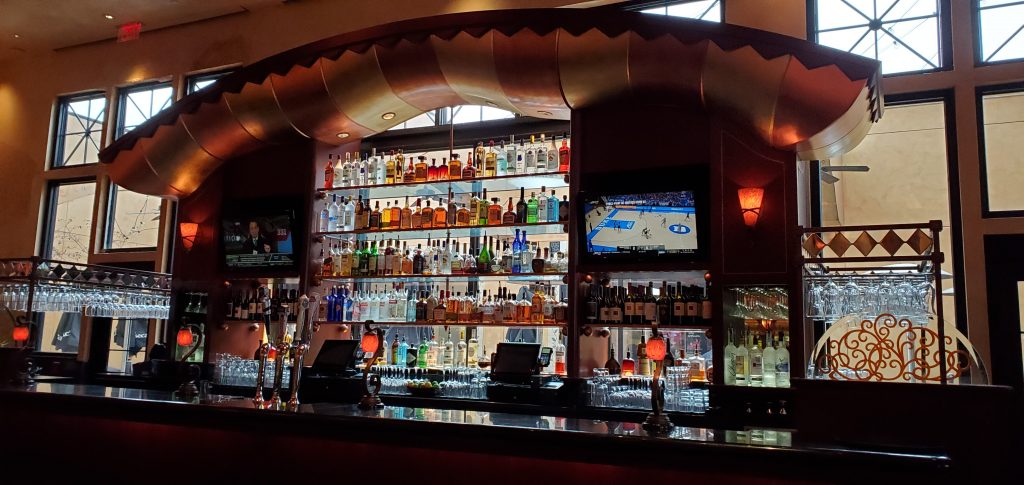 The menu available at The Cheesecake Factory is enormous! They have pasta, chicken, salads, flatbreads, burgers, and much, much more! Their menu advertises they have more than 250 items!
Prices are similar to any other sit-down dining restaurant. They are not cheap, but they are not horrible either! There are items that can fit any budget!
They have amazing bread to start off the meal and the entrees are of this world….and they so amazing I was too busy eating to take any pictures….oops!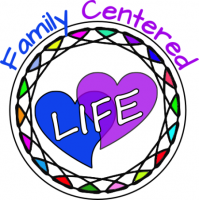 5-Legendary Cheesecake!
As I said earlier, the variety of cheesecake is almost endless!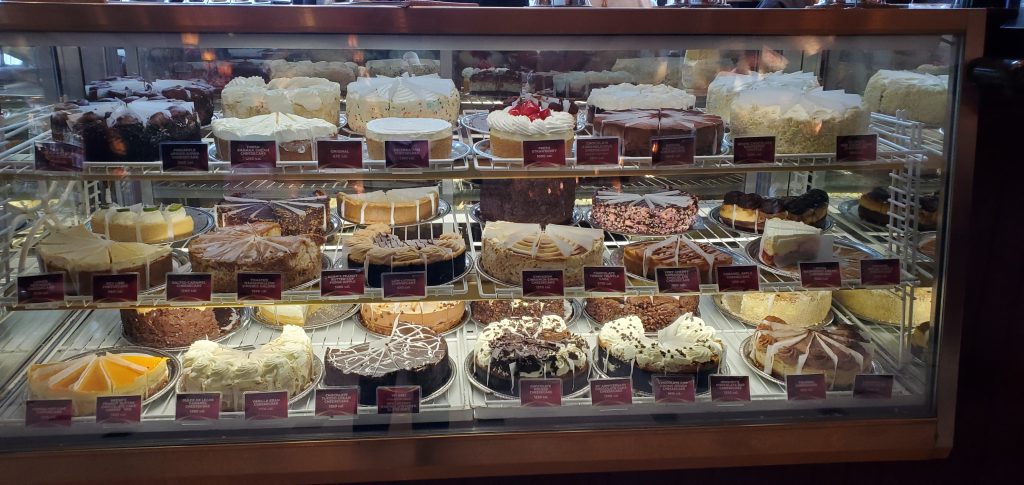 I'm not a huge cheesecake fan, it's just not my thing. However, I will eat cheesecake here…now it's chocoate, but it's still cheesecake!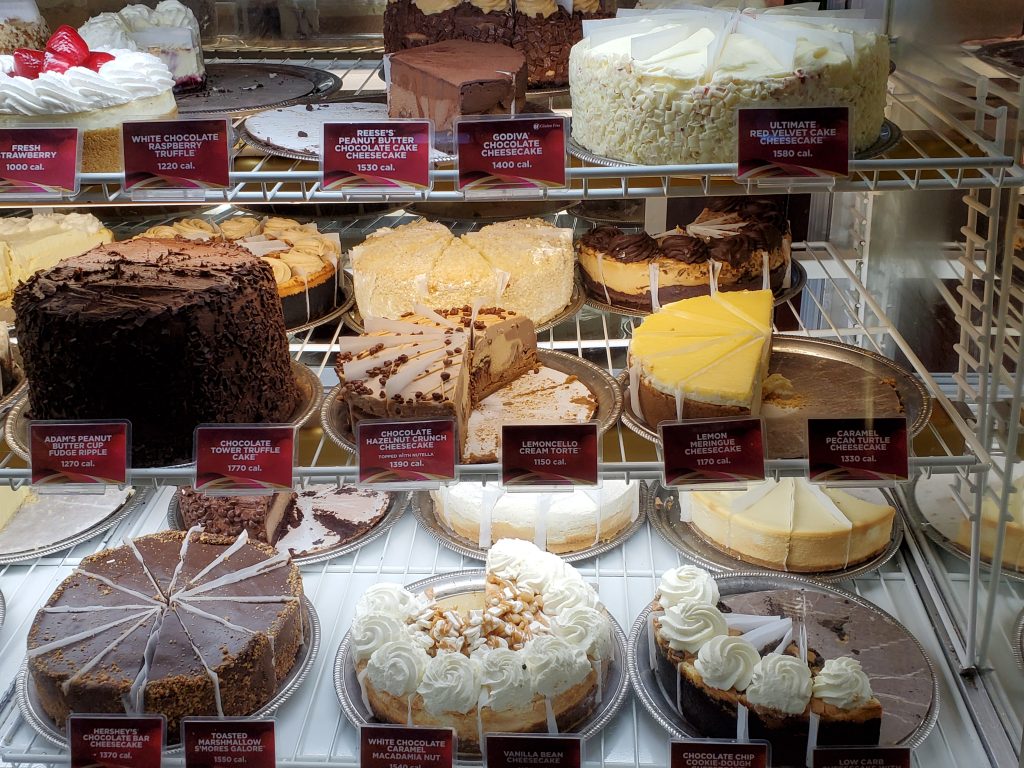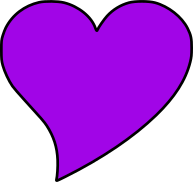 My favorite–Hershey's Chocolate Bar cheesecake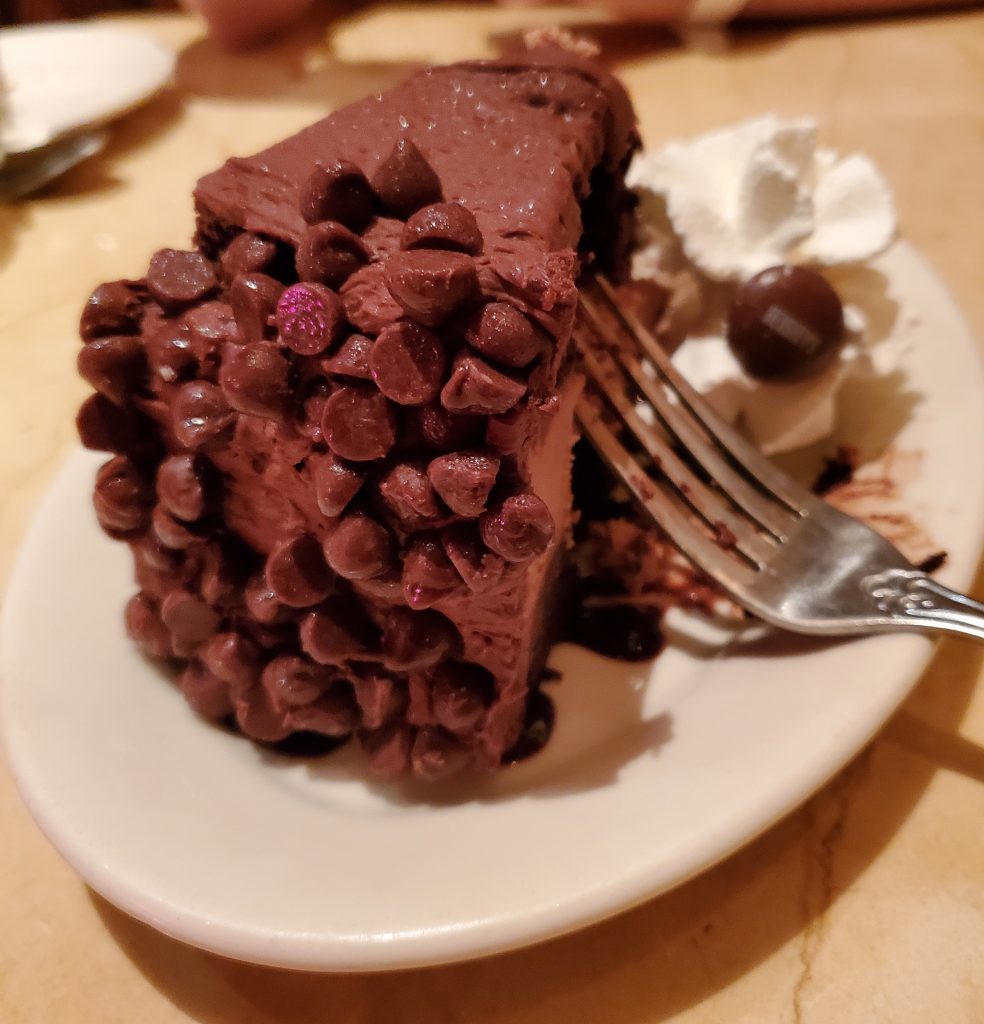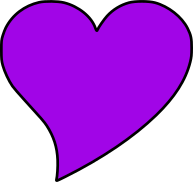 My husband's (year-round) favorite–Fresh Banana Cream Cheesecake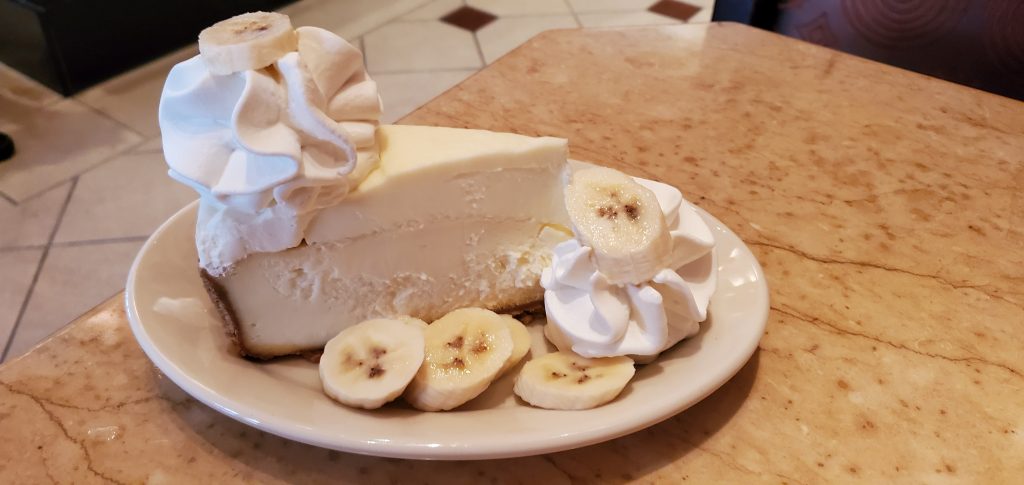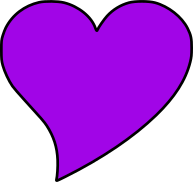 His All-Time favorite (only available in fall)–Pumpkin Cheesecake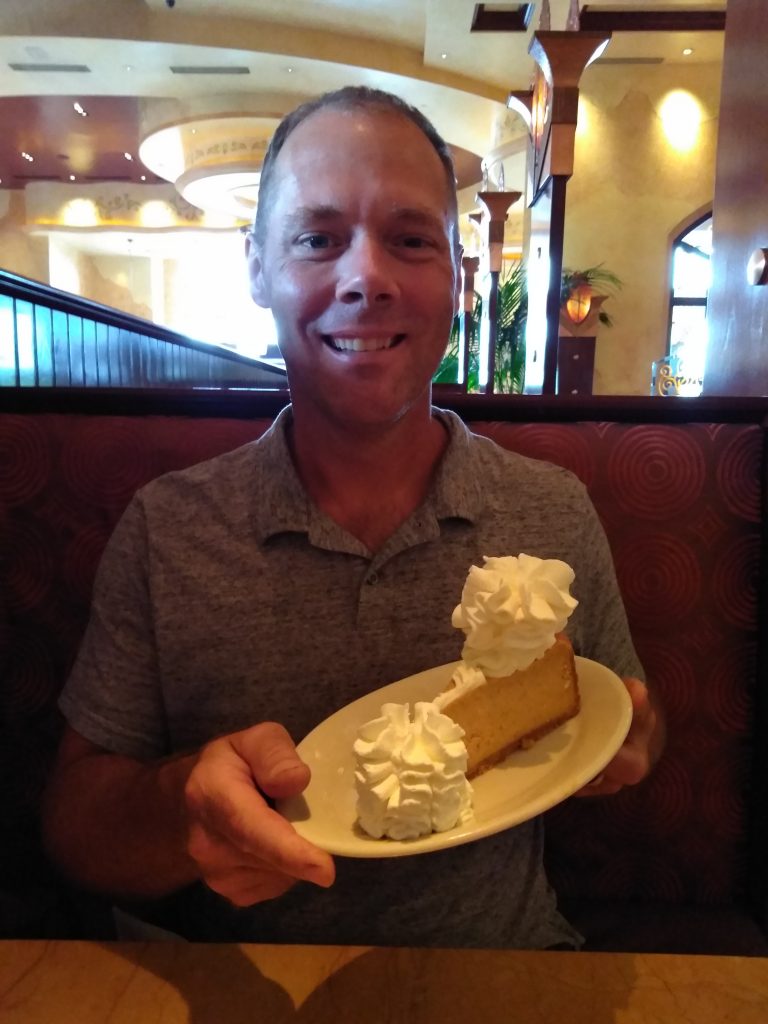 However, Disney's Pumpkin Cheesecake is a close second for him!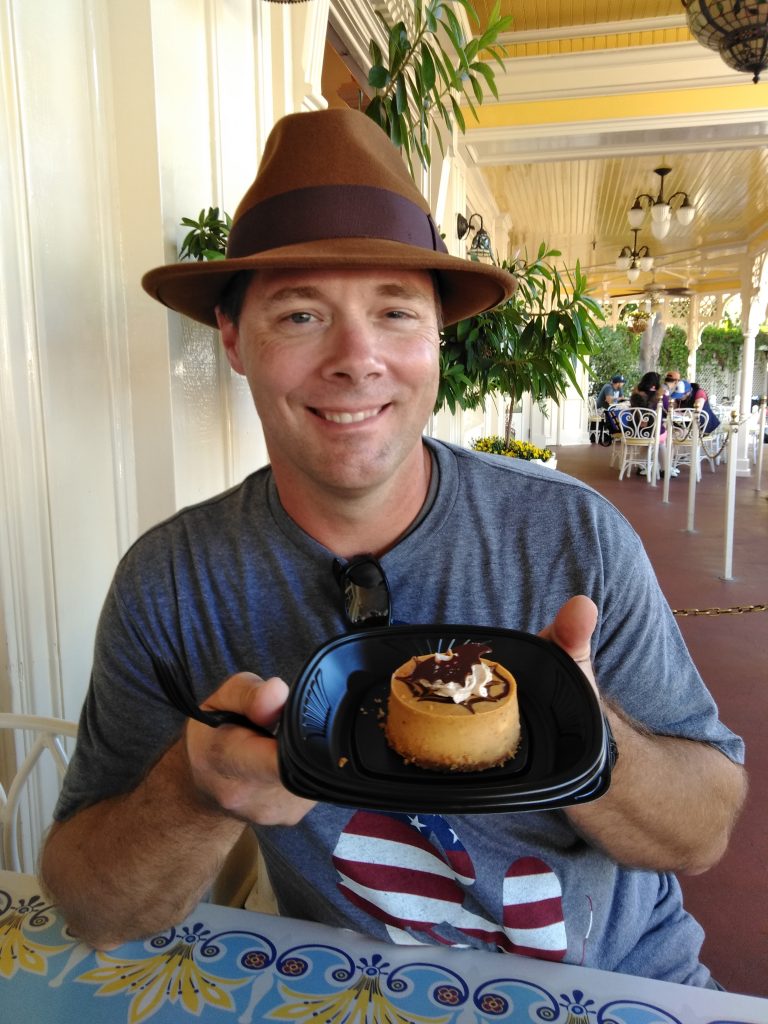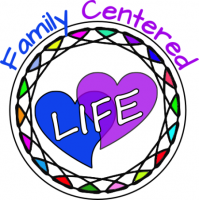 The Cheesecake Factory is definitely one of our favorite restaurants! They have amazing food and it's someplace we look forward to dining at when we travel! However, it's probably a good thing (for my pocketbook) that we don't live closer to one!
For more post like this one, check out: