HI! I'm Melissa Jones. I started my Family Centered Life blog about eighteen months ago and have enjoyed sharing my adventures and life experience with my readers.
I thought I would take a moment to reintroduce myself to anyone who has not had the opportunity to learn a little about me and to share why I love doing my Family Centered Life blog!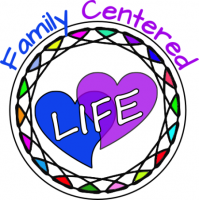 First, I'm a mom!
Actually, I'm a mom, step-mom, and a 'andma (grandma)!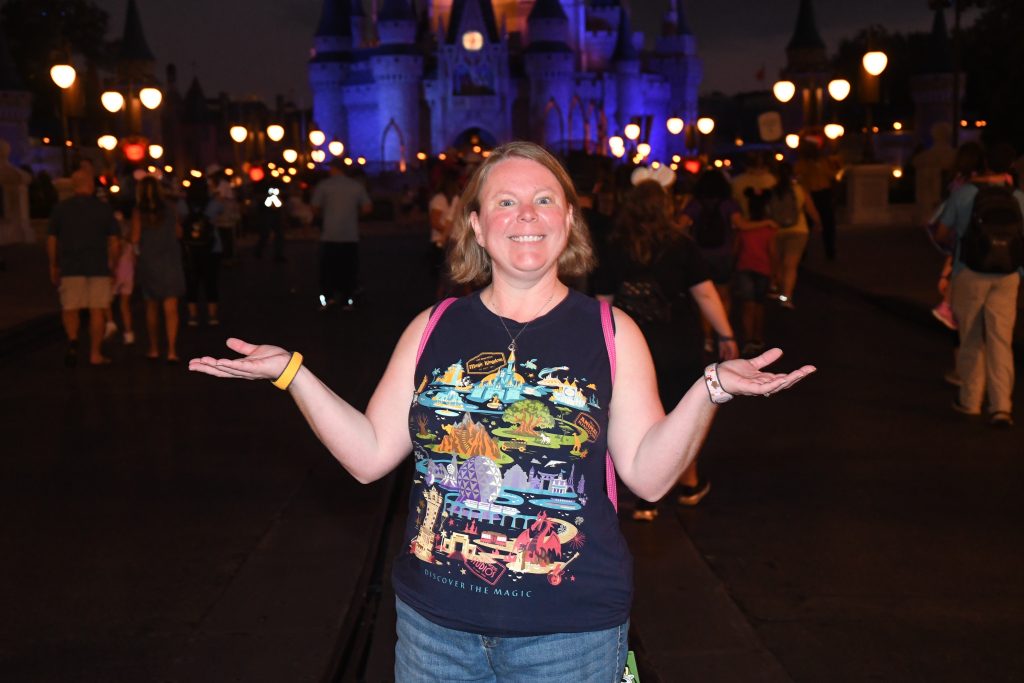 I had three children of my own when I met my husband and he had four! We quickly became a blended family of seven and our seven kids have grown into a daughter-in-law, son-in-law, and five grandchildren!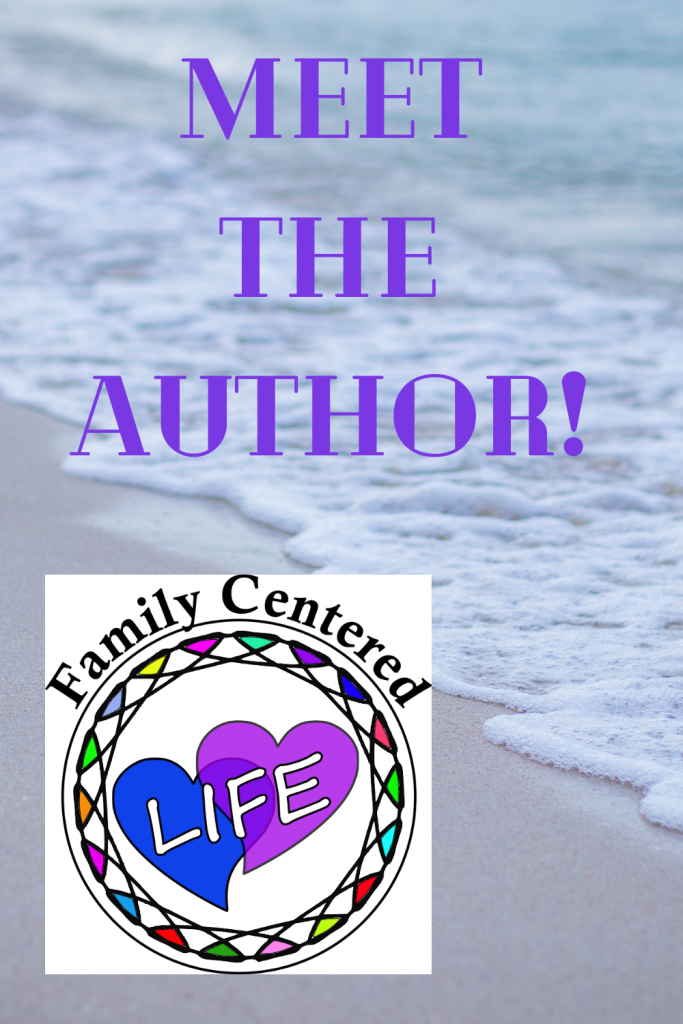 This is our most recent picture. It's not quite everybody, but it's the majority!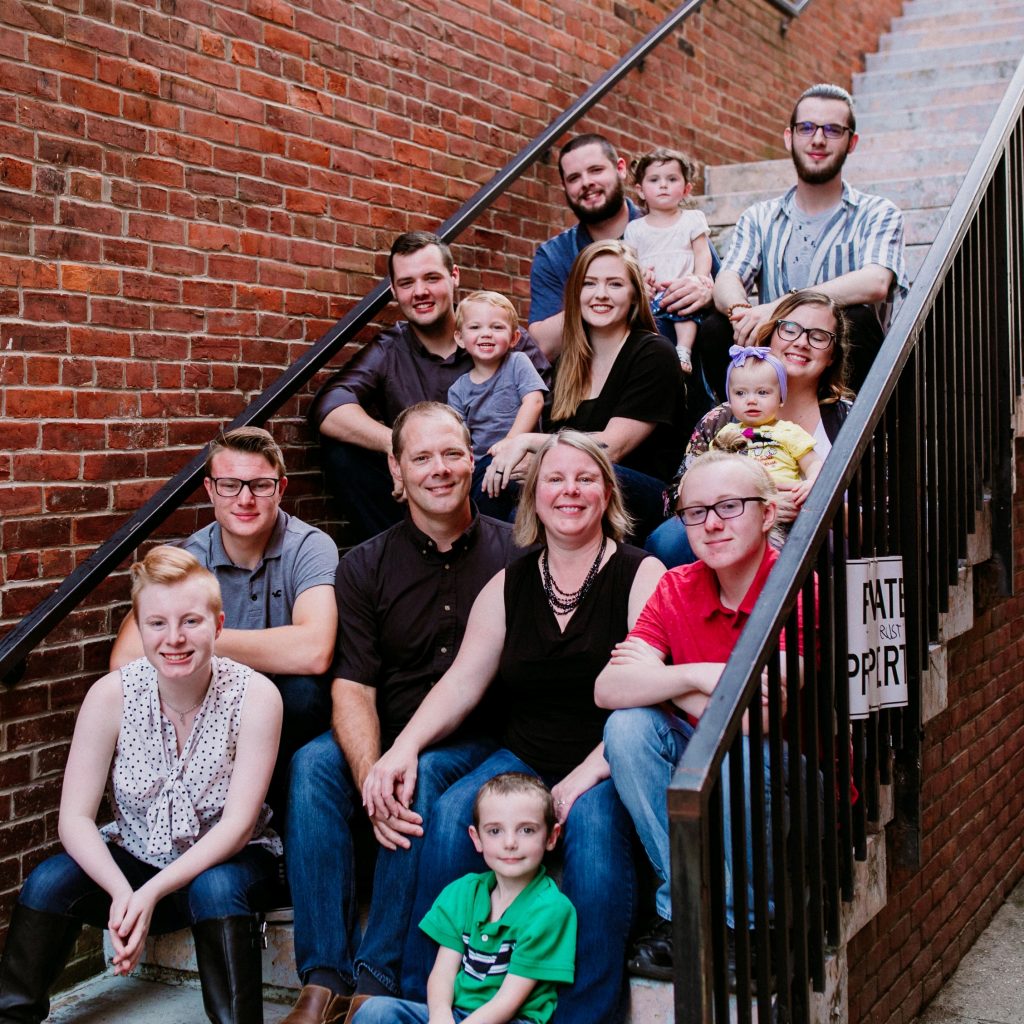 We've struggled just like every other family does.
Our big family has had all the typical ups and downs of family life. There have been school issues, homework drama, balancing extracurricular activities, and being exhausted from all the tasks of parenting. My husband and I struggled with the challenges of raising a large family with all the different wants, needs, and attitudes. And this is all in addition to the added complication of being a blended family!
We've made some amazing memories
However, we've also had amazing times and adventures! Even with our large family, we've traveled and played and enjoyed our time! There have been fun and fantastic memories made! We've created holiday traditions and other unique traditions like surprise kidnappings!
Currently, there are still two teens living at home, but one day soon it will just be me and my husband. That will be a new adventure of its own!
I can't wait to see what the future holds for all nine (and more) of us!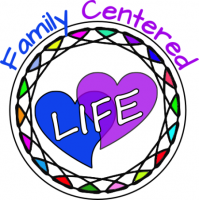 Second, I'm a working mom.
I had dreams of going to college, getting my degree, and being able to work part-time. Well two out of three isn't too bad!?!?
I earned my Bachelor's Degree in Psychology from the University of Southern Indiana and my Master's and Ph.D. in clinical psychology from Ohio University. I need to add that I had all three of my children while in graduate school in Ohio…YIKES!
However, working part-time has not been something I have been able to do. My children's father left when my youngest was ten-months-old. Because of this, I had to work full-time to support the four of us. Then, when I met my current husband, we had seven children total so there was definitely no way I could work part-time and all of us still eat! LOL
I have been lucky enough to work for an amazing psychology practice, Luzio & Associates Behavioral Services, since I moved back to Indiana. Then, after ten years of working there, the previous owner retired and now I own and run the practice.
I also wrote my first book in 2019. It's a book teaching parents my favorite and most useful parenting tips that I use at home and recommend to my clients. This was a big accomplishment and something I had wanted to do for many years!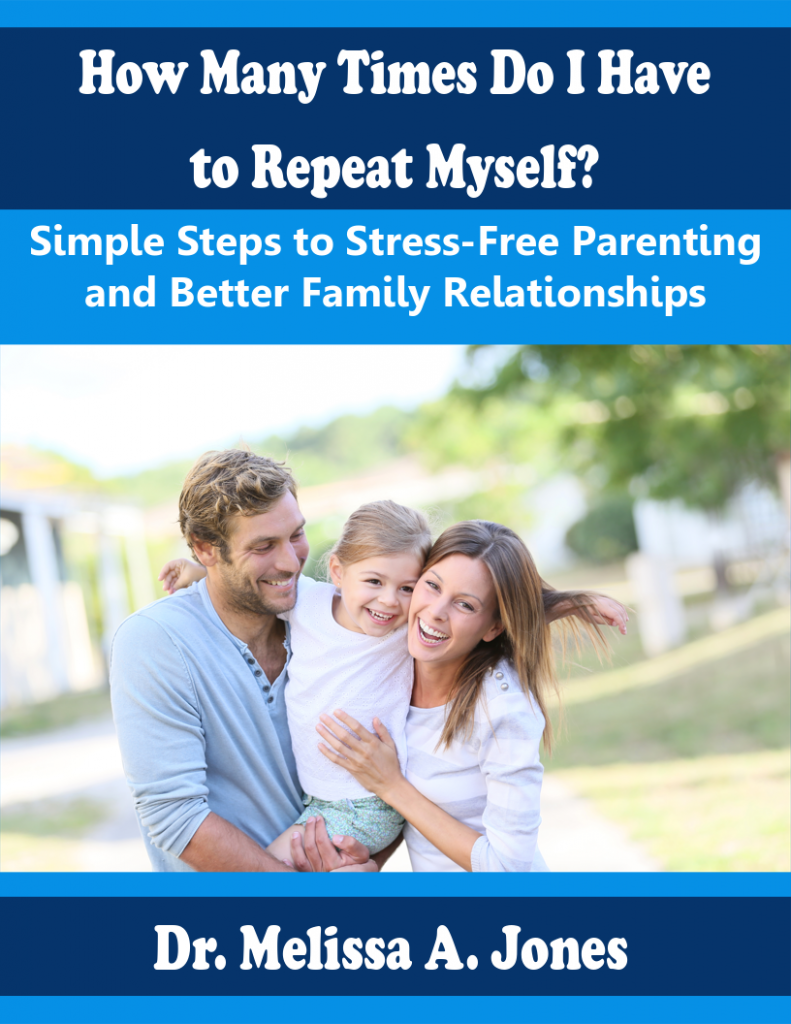 It's not been the work-life that I planned on having, but it's definitely been an adventure! Plus, my work-life has allowed us to be able to travel and I definitely love to travel!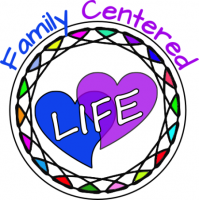 Third, I have been bitten by the travel-bug!
I LOVE to travel! And travel has always been an important part of my life and self-care.
I have traveled to nearby destinations when I was a child and began traveling further as an adolescent. I was able to go to Mexico with Girl Scouts when I was sixteen and have had a passport ever since!
Even with all of my other travels, I still have a love for Mexico and Our Cabana, the Girl Scout World Center where we stayed when I was 16 (and then again at 18). I enjoyed traveling before, but traveling to another country opened my eyes to all the wonderful adventures this world holds. I had always loved to learn about cultures, but being able to experience a different culture firsthand was beyond amazing!
Since that time, I have had the opportunity to travel to various places and have been able to share my love for travel with my children.
We have traveled out of the country
I have been to Niagara Falls, Canada with two of my kids. It was a great excuse to have my two youngest boys use their passports for the first time!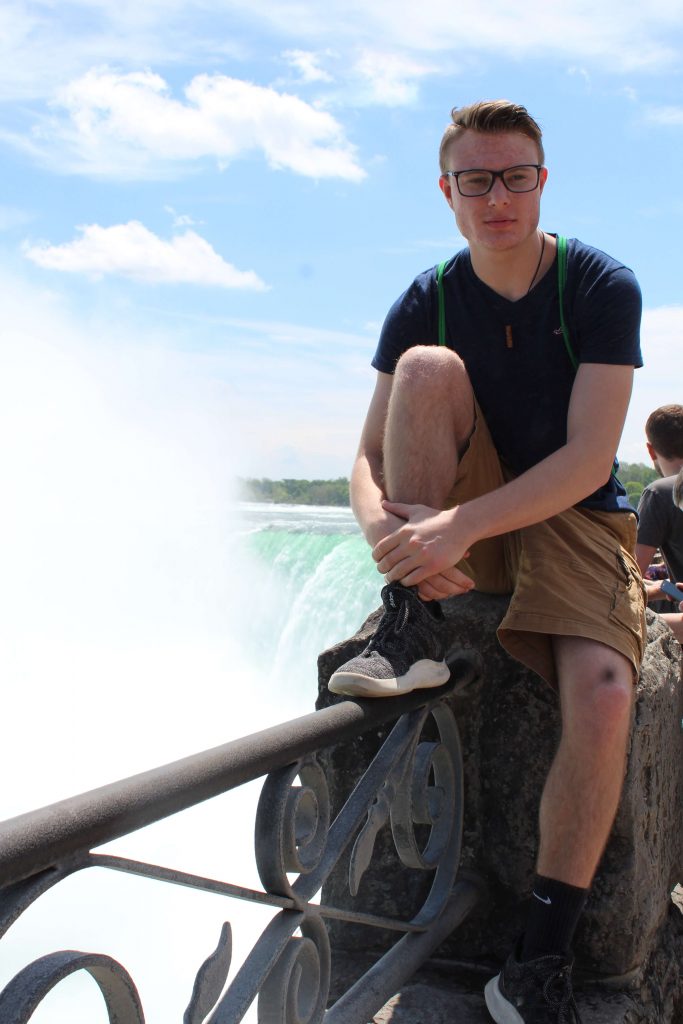 We have taken a few different cruises, which allowed us to experience other countries as well. The picture below is from our first cruise with kids and grandkids…but it definitely won't be our last!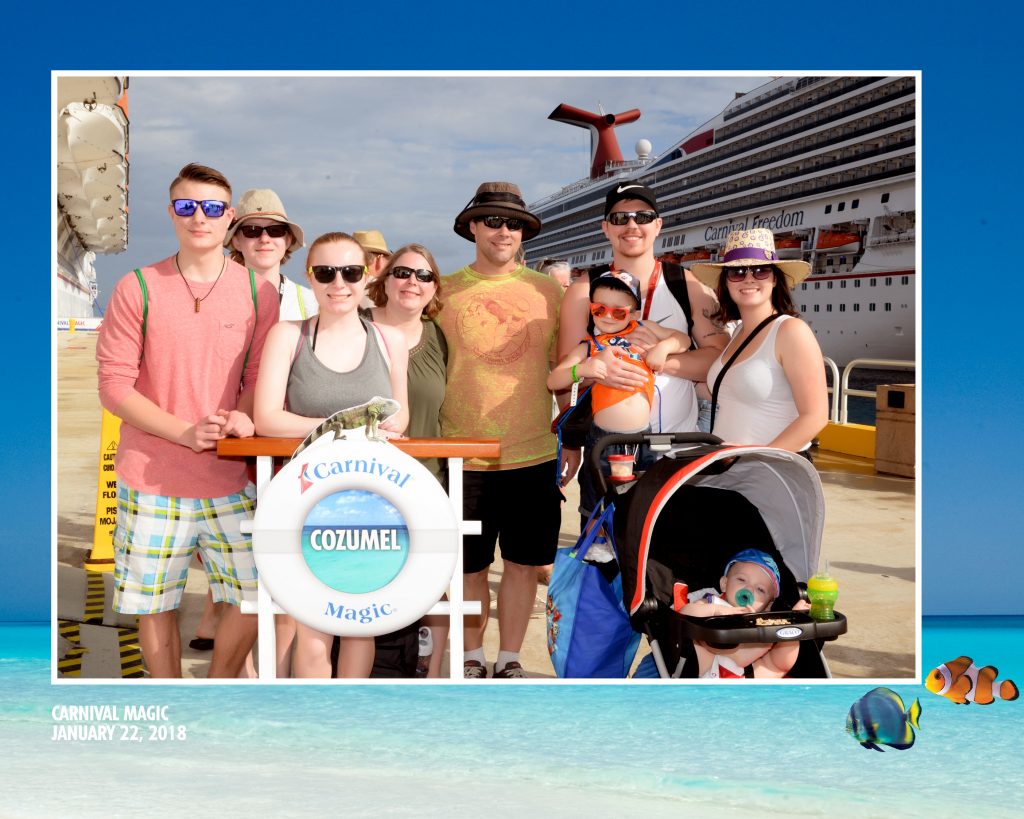 We have only gone with Carnival so far, but my plan is to take our first Disney Cruise shortly after we drop our youngest off at college. (I figure if I'm going to cry, I might as well cry on a cruise boat!) This will not be our first trip with just the two of us, but it will be the first one when no one is home when we return!
My husband and I have been lucky enough to take a few trips without the kids. Below is a picture from our trip to Costa Rica where we had the chance to go ziplining through the jungle! We heard howler monkeys as we were ziplining! I had never heard of such an animal until then!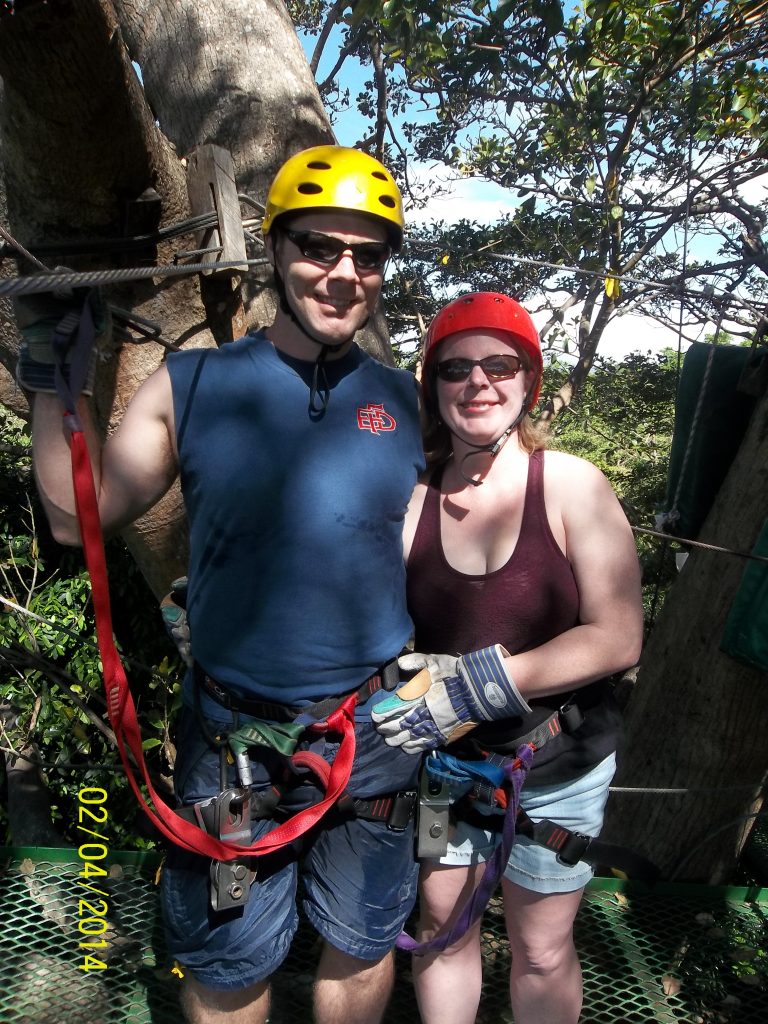 I've also had the opportunity to go on trips with just my children! I was able to take my younger daughter (and her Girl Scout troop) to London, England to visit the city and stay at Pax Lodge. Then, we traveled to Switzerland to stay at Our Chalet. (I have had the amazing opportunities to visit three of the five Girl Scout World Centers so far in my life!)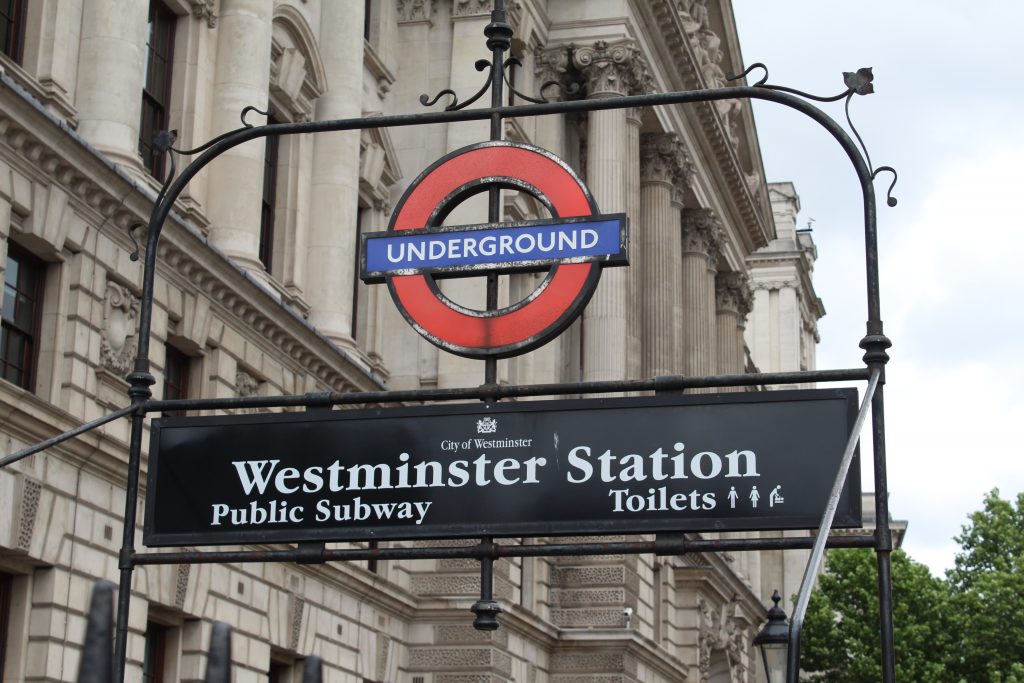 We have enjoyed local destinations
My family and I have taken several trips to local destinations, such as Rainforest Cafe in Nashville, TN, and Lambert's Cafe in Missouri. We like being able to take day trips or weekend trips to semi-local destinations!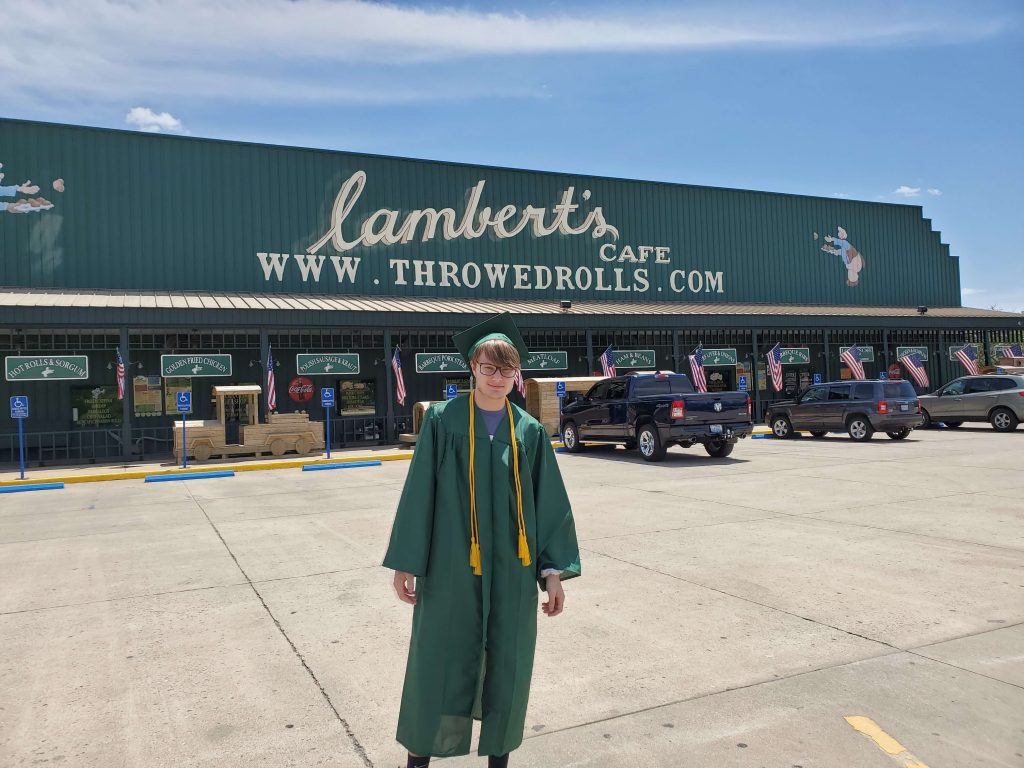 We have also enjoyed the local theme park in Southern Indiana, Holiday World and Splashin' Safari! It's about 45 minutes from our house and a great way to spend an afternoon or an entire day! We have had season passes for Holiday World for almost twenty years and enjoy spending time there with the kids and, now, with the grandkids! My favorite part is the lazy river! I have driven there before just to do the lazy river to relax, eat some ice cream, and then go back home!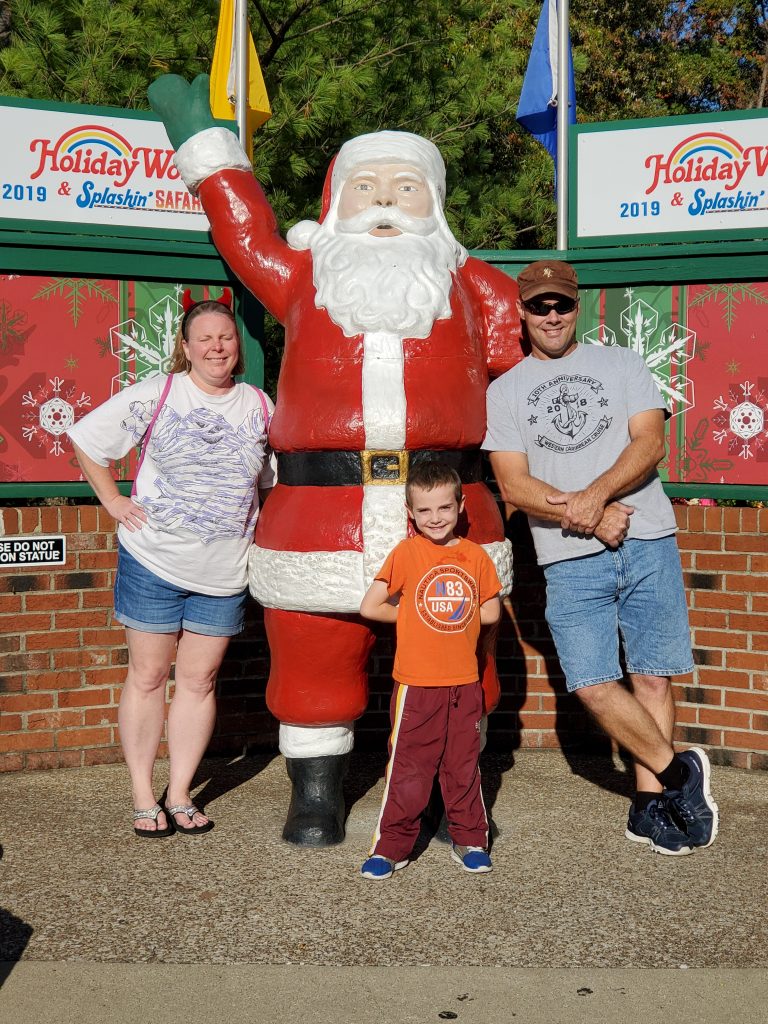 This picture is from a trip where it was just myself, my husband, and our oldest grandson! Needless to say, it was their Halloween celebration, given my horns and mummy shirt!!
We have enjoyed beaches (one of my favorite things)!
I have been able to experience beaches in the US and in several other countries since I've been an adult. One of my favorite beaches is Clearwater Beach, Florida! My husband and I like it so much that we hope to have a condo or beach house there one day in the semi-near future! It is definitely a goal for once all the children are grown and out of the home!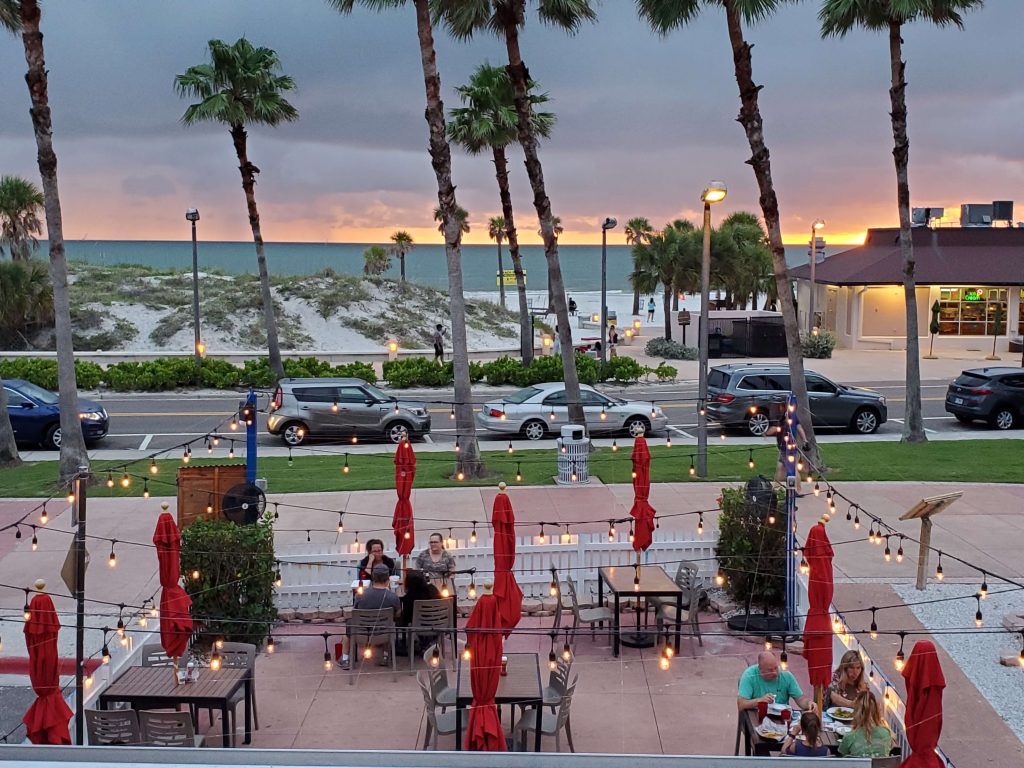 We have enjoyed theme parks (another one of my favorite things)!
I also love theme parks and have as long as I can remember!
We have enjoyed Holiday World many, many times because it is so close to our home, but we have enjoyed several other theme parks as well!
I was able to go to Disneyland, SeaWorld, and Knotts Berry Farm when I was seven and have been to hit various Six Flags theme parks and Cedar Pointe through the years.
My husband and I even had the chance to visit SeaWorld in San Diego when I was there for a business conference a couple years ago. I forgot how much I love that place!!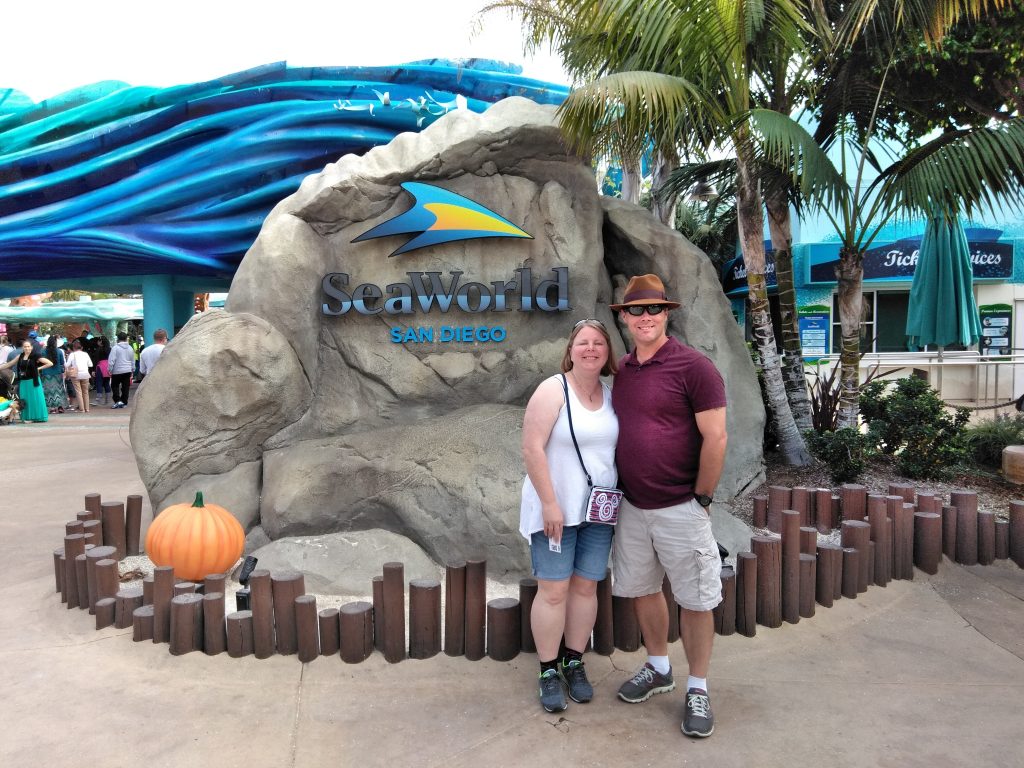 And we can't forget Disney!
However, my most favorite theme park is Disney World!
I love being able to spend time with my family, away from the day to day busyness of life. There is no work, no school, no laundry, and no to-do list (besides food to eat or rides to ride)! We have made so many great memories at Disney World and I know we will make more in months and years to come. I have definitely raised Disney kids and, now, Disney grandkids!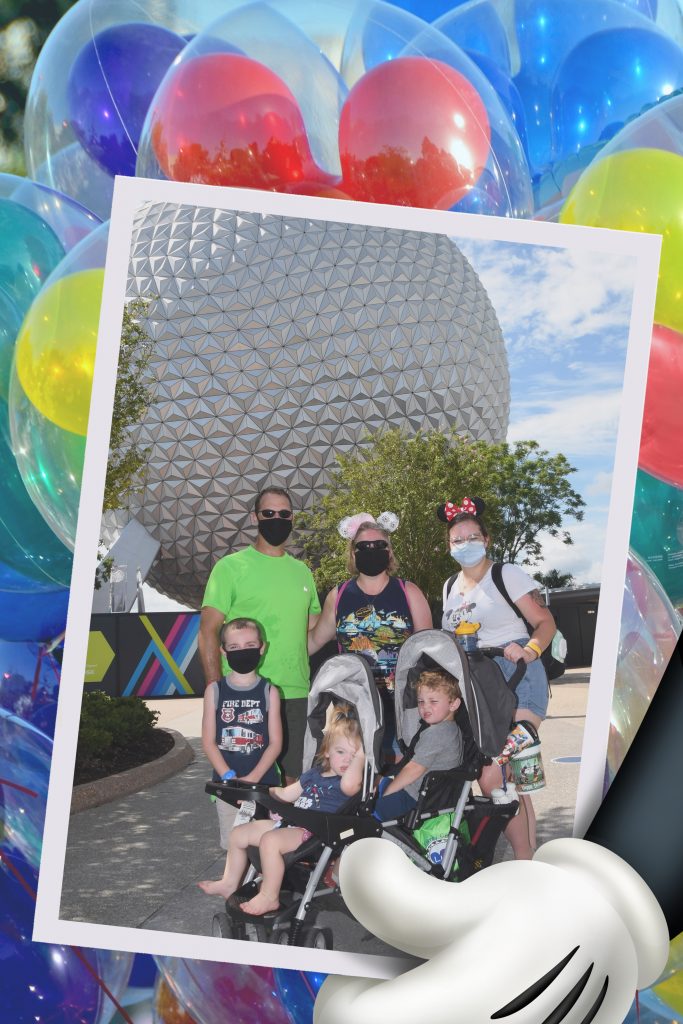 I have enjoyed trips to Disney World with just my husband, as well as with the kids and grandkids!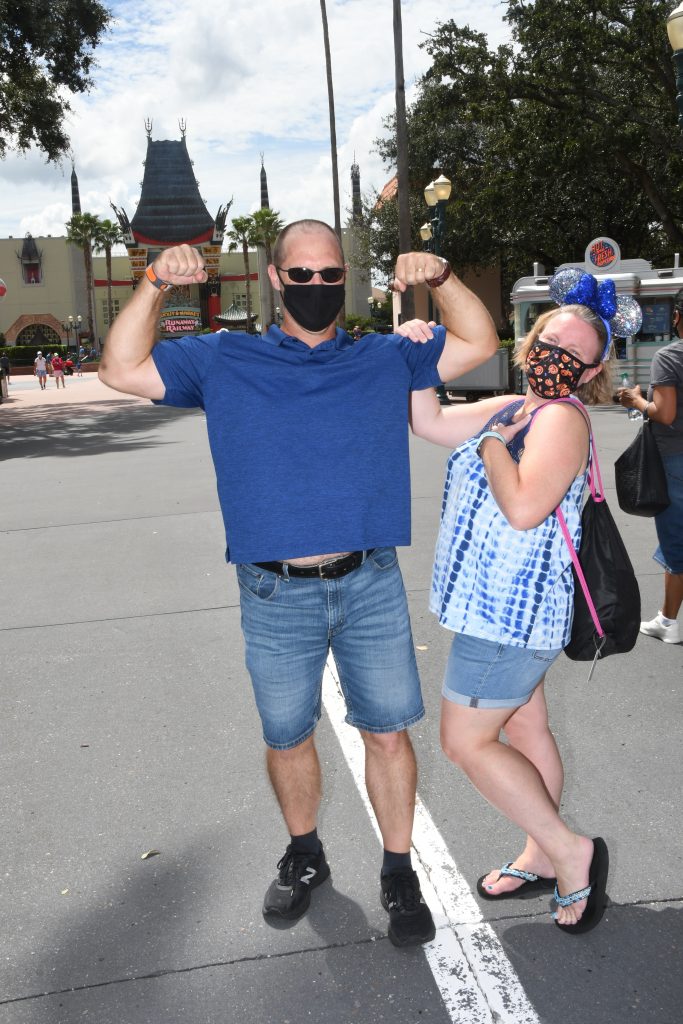 We have made amazing memories and gotten wonderful pictures of my children! I especially love the pictures of them from behind, like the one below. I have these pictures from the time they were able to walk on their own and absolutely love them!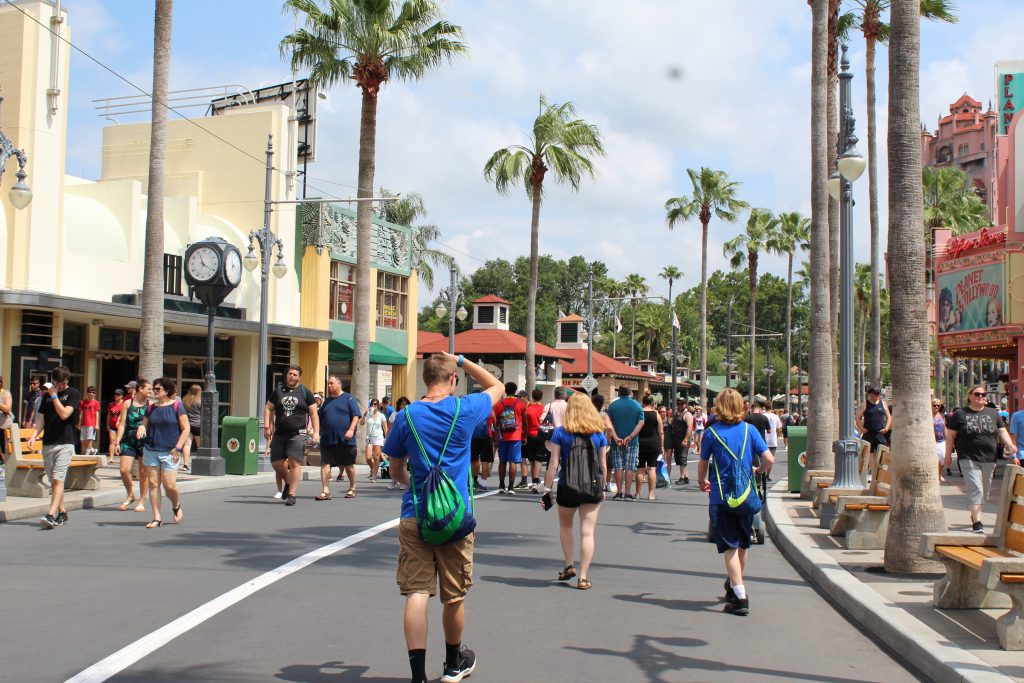 We enjoy seeing, trying, and doing new things when we travel! My second youngest son loves to try new foods. So, when just he and I travel, I let him pick the restaurants and I am very out of my comfort zone trying such new foods, but I happily do it every time it's just he and I! (Others we travel with are not quite so willing to try such unique foods!)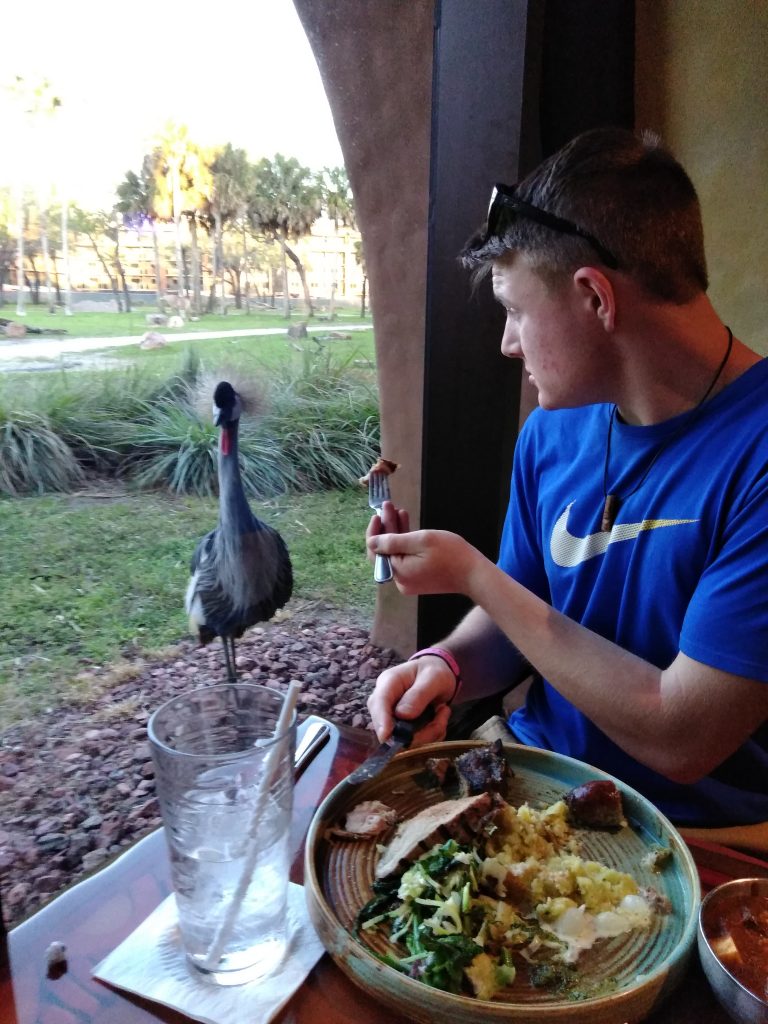 We also have made memories enjoy our favorites over and over again! The picture below is from the luau at the Polynesian Resort in Walt Disney World. We have several favorites, but this is one of the best!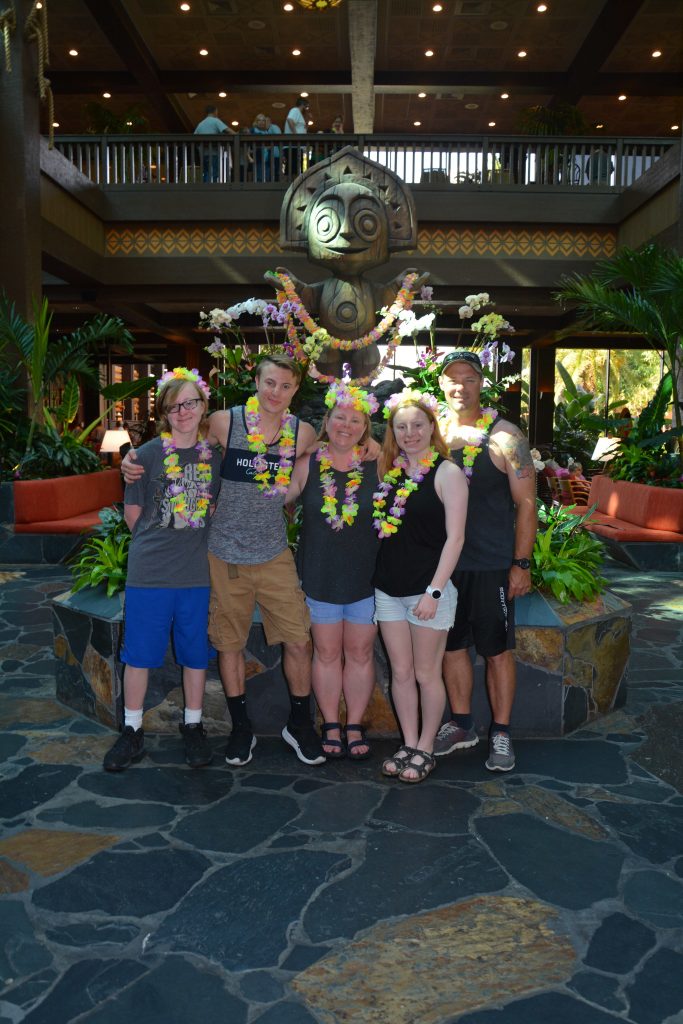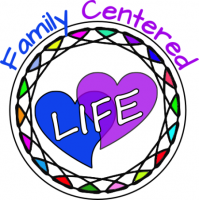 What a crazy life it has been so far!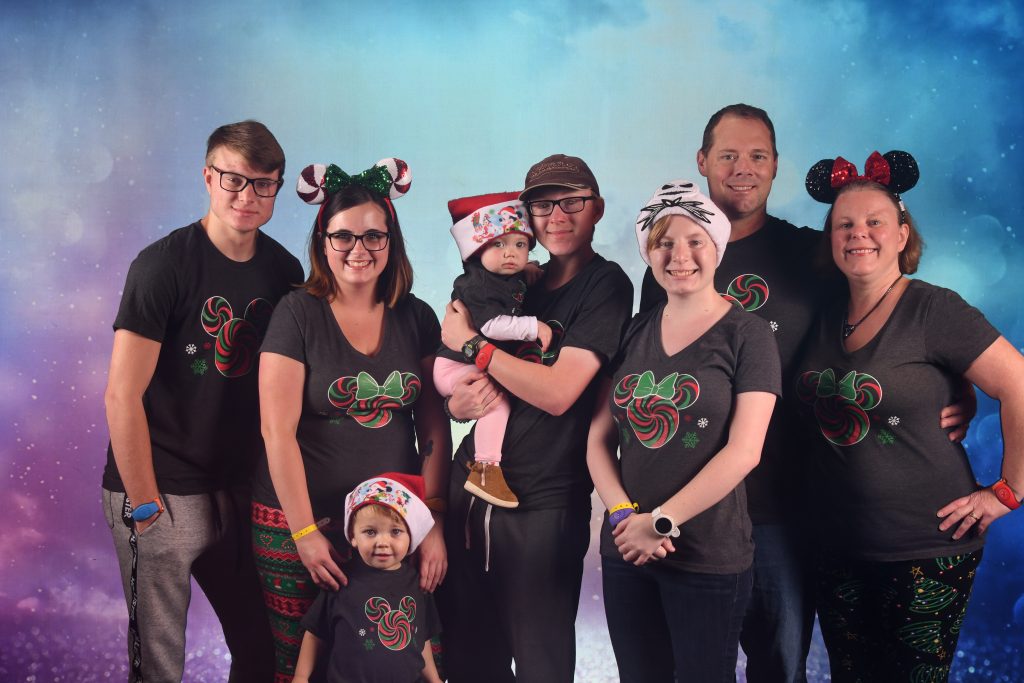 Life has definitely been a wild and crazy ride so far! I can't wait to see what the rest of life has in store for us, but I hope it is just as many adventures and family memories!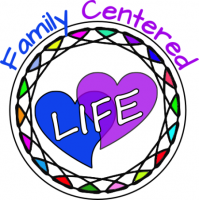 Make sure to follow Family Centered Life on Facebook, Twitter, Pinterest, and Instagram to stay up to date on all we have to offer! Also, make sure to sign-up for our mailing list!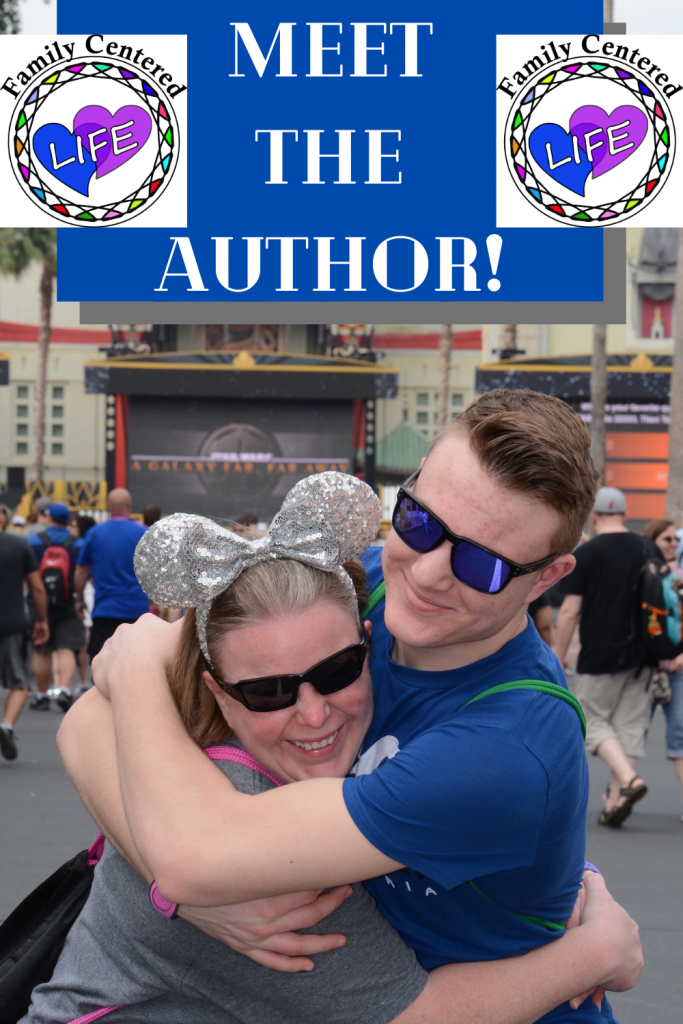 Check out some of my favorite posts below!