2019 was a crazy fast and crazy busy year for me! I was able to travel, try new adventures, and spend many great times with my family. I also learned a great deal about what I want my life to be like, especially the importance of enjoying life.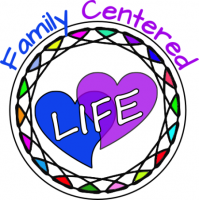 Four Disney Trips in 2019
I had the fantastic opportunity to have experience four very different trips to Walt Disney World in 2019. My first trip was with just my 17-year-old, going to see my youngest son perform with his marching band in the Magic Kingdom. It was great to spend time with just my 17-year-old. We got to stay out as late as we wanted, go where we wanted, eat all the unique foods he enjoys and his siblings would never try, and simply enjoy spending time alone with just him. I very much enjoyed the time with just me and one of my teen boys at Disney!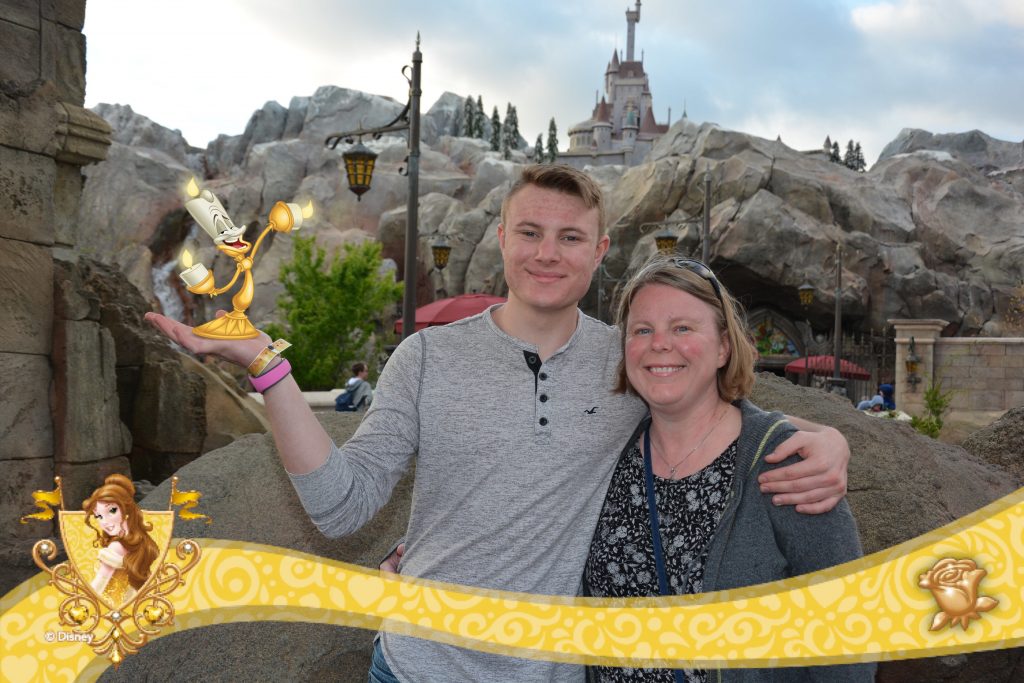 My second/third trip was a split stay. I had the opportunity to spend several days in Disney World by myself and attend a Disney Institute program. I learned a great deal about business techniques, meeting customer needs, and making a good work environment. I also had a full day and every evening that week alone to do what I wanted. I enjoyed riding what I wanted to ride, checking out hotels, trying new restaurants, and staying up as late as I wanted.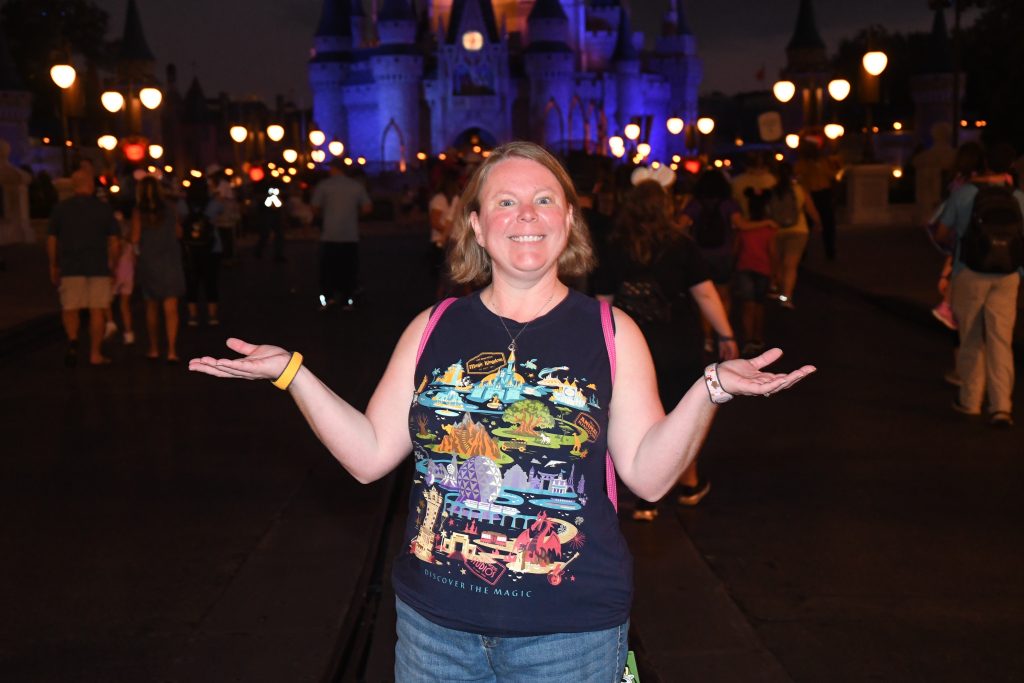 My husband joined me for a five-day weekend after my conference ended, which I consider as my third adventure at Disney World this year since we had a split stay and it was two very different experiences. This was the first time my husband and I were in Disney World without any children. We were able to enjoy a drink in EPCOT and ice cream at Ample Hills on the Boardwalk. We were able to sleep in, ride his favorite rides (I already rode mine when I was there alone), and just be an adult couple enjoying ourselves.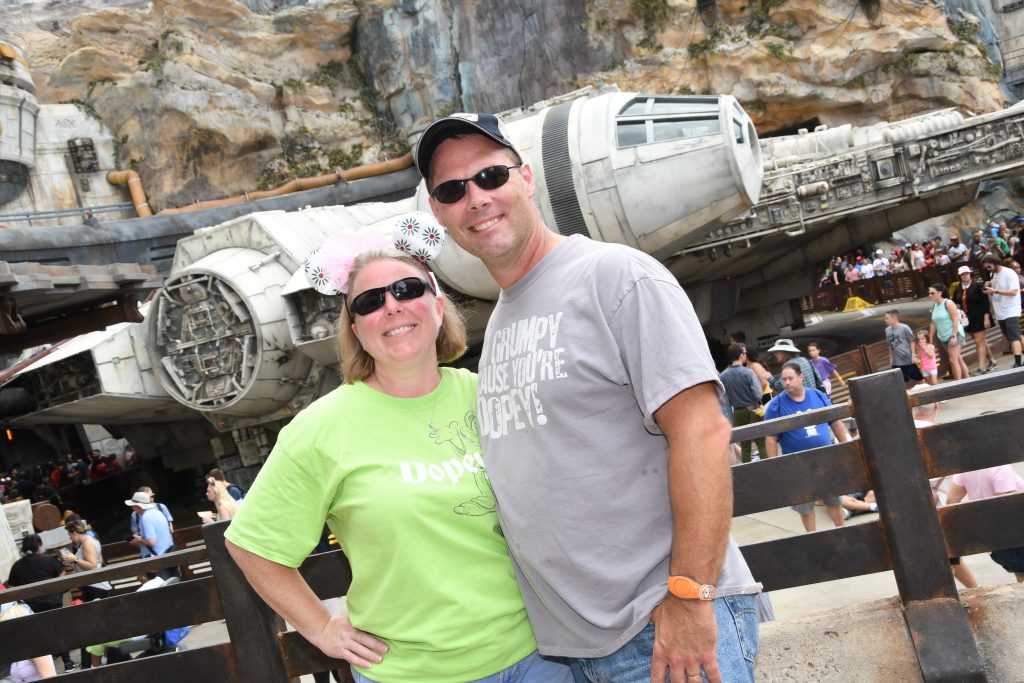 My fourth trip was planned three years ago. We planned to go to Disney World with all seven of our children, their spouses/significant others, and all of the grandchildren. This would have put us at a total of 17 people going. However, life happened, some people changed their minds, and we ended up with me, my husband, four children, and two grandchildren.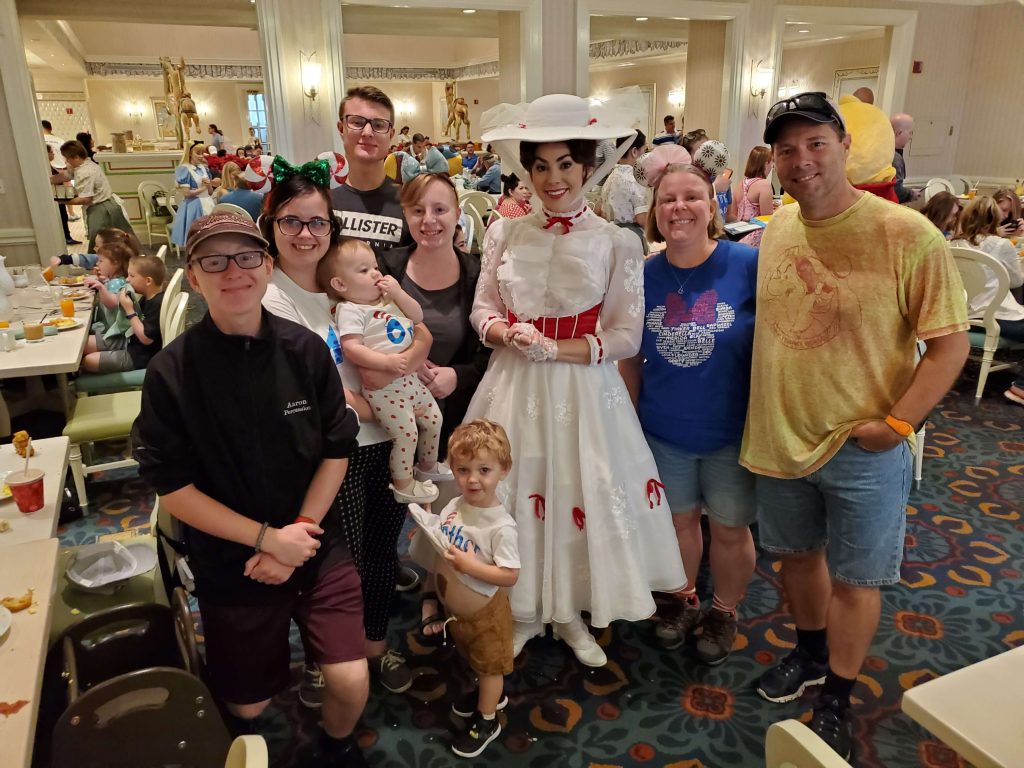 Again, it was a very different trip. This was our first trip with small kiddos and one I lovingly referred to as our "teens and toddlers" trip! We truly had a wonderful time. It was not our normal rush-to-ride-all-the-big-rides trip, but it was enjoyable nevertheless. The toddlers (one and two-and-a-half) were wonderful. We could not have asked for better-behaved littles and the teens helped greatly and did not complain about the different pace or additional work on their part.
We also had the fantastic opportunity to see Frozen 2 before it was released due to being Disney Vacation Club members. Additionally, we were able to spend the Sunday morning before the movie was released at the AMC theater in Disney Springs. It was an enormous theater and we were offered free popcorn and drinks, as well as the amazing opportunity to see the movie!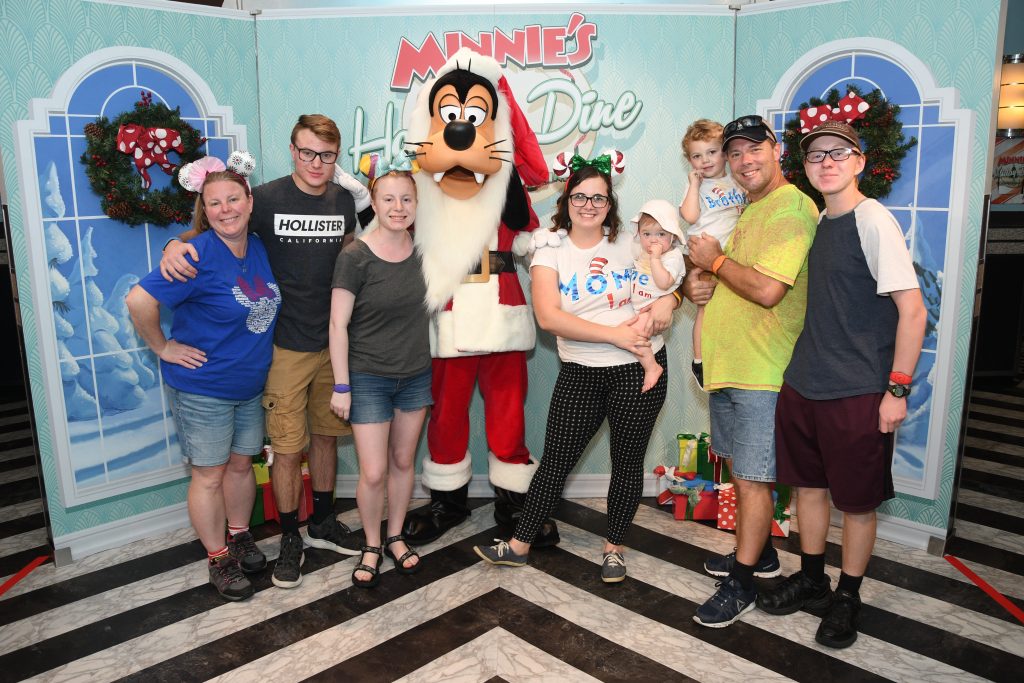 From four Disney trips I learned, I could definitely visit Disney several times a year and LOVE it each time. I also learned my husband cannot…so I need to find a way to balance my love for Disney and travel with his desire to only be gone a few days at a time.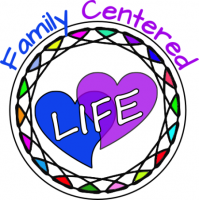 Spending time with my Husband
My husband and I were very fortunate and were able to spend a great deal of time together, with just us and no kids, this year. We have been able to have dates at home and away from home, travel, and just bum around. This has been easier to do since our children are older and we only have two teens at home in the present time, but it still takes some effort.
Besides Disney in the fall of 2019…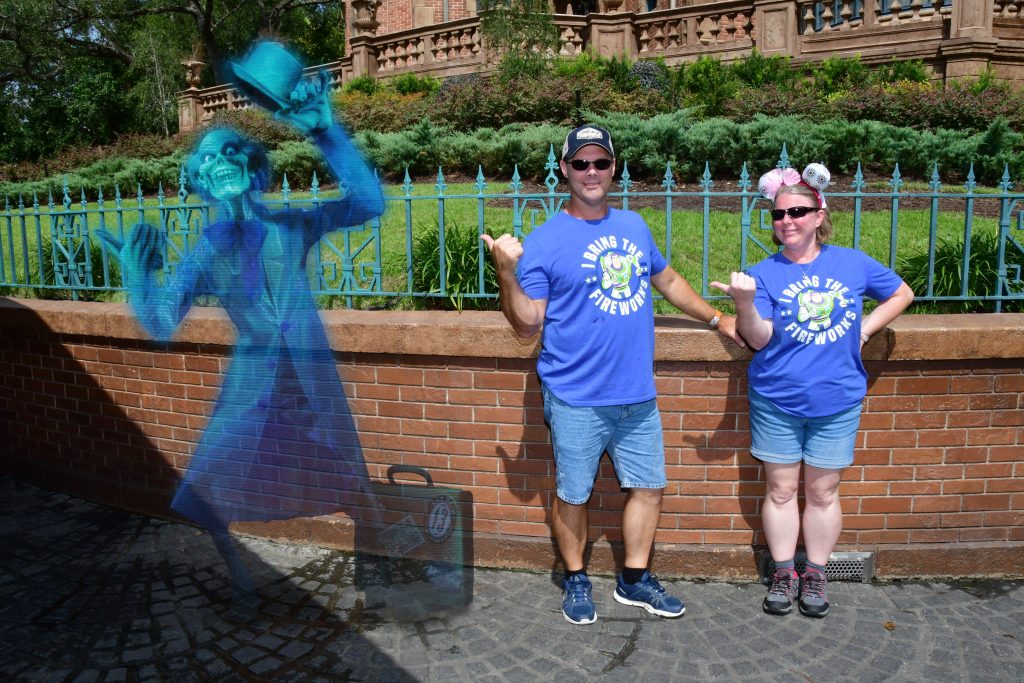 We spent our 11th Anniversary in Gatlinburg, TN. We had both been there in the past, but never together. It is only six hours from home and we found a great cabin/resort to stay in. We spent the week with no plans, besides the Biltmore Estate one day (my choice) and Dixie Stampede another day (my husband's choice).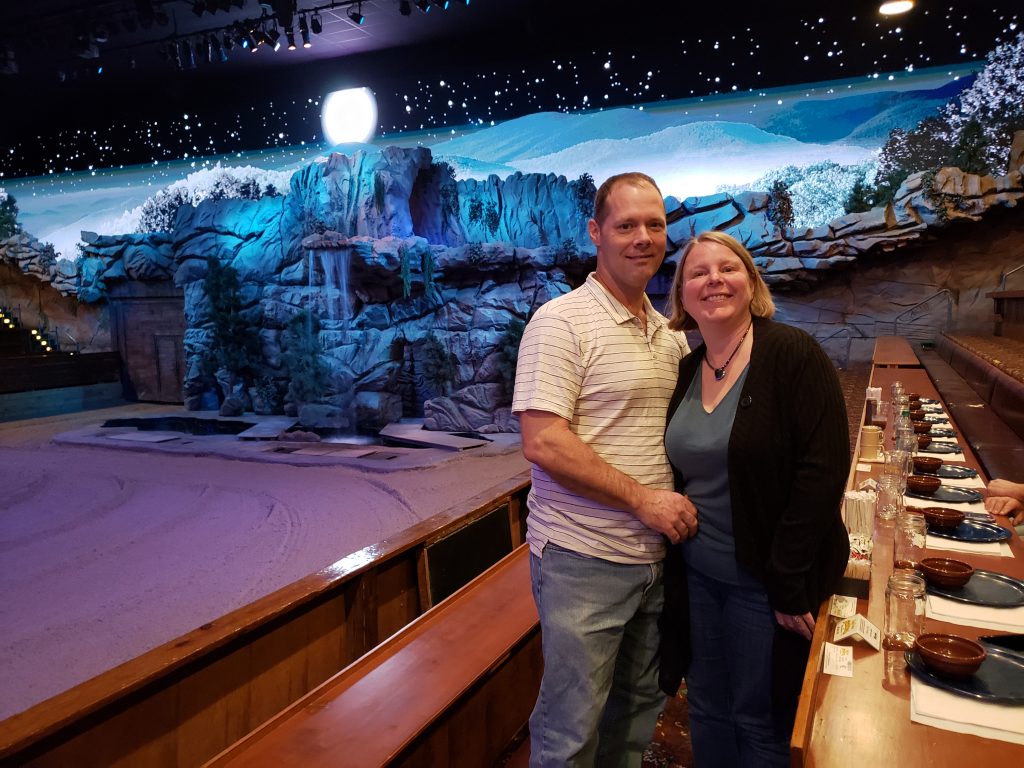 Free nights and much more…only at Sandals Resorts. We make honeymoon dreams come true.
We enjoyed a great week together doing whatever we chose to do that day. We slept in, ate ice cream in the cabin and watched Netflix in the evenings, picnicked, ate out, explored new places, and simply wandered around the towns and various nature areas in the Smoky Mountains. It was a great time to spend together and a very different and much more relaxed trip than what we typically take.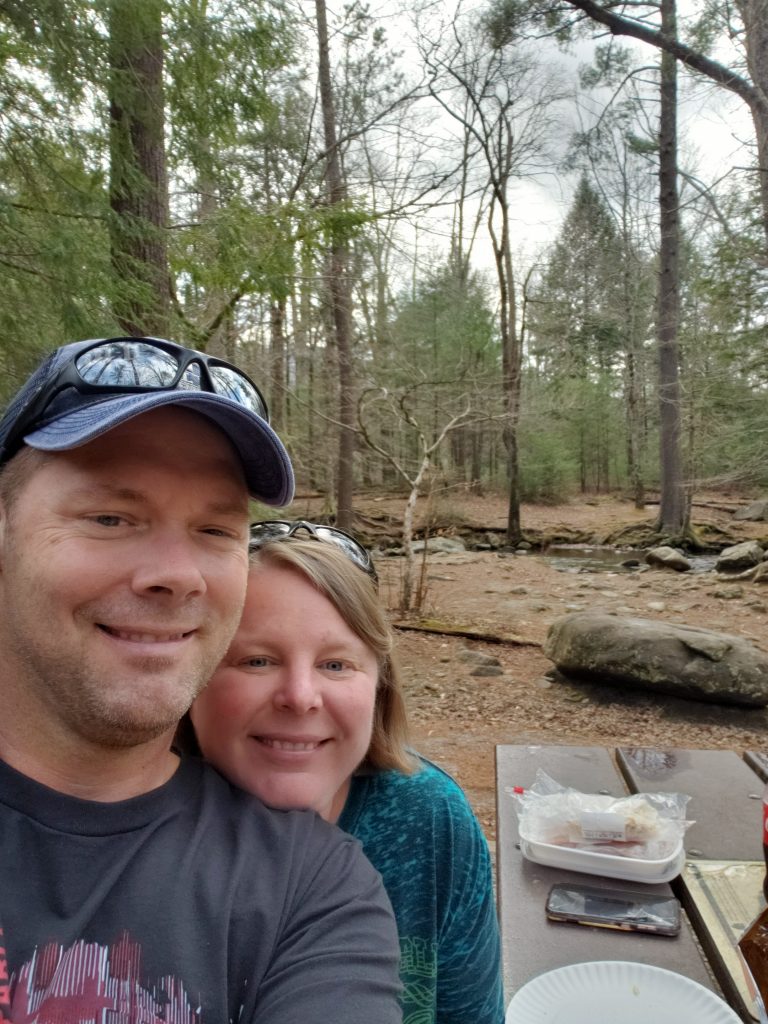 From being able to spend so much one-on-one time with my husband, I learned how much we need this and how much we enjoy this. I believe it is even more important in our lives at this time to spend so much one-on-one time together because, very shortly, it will only be us at home. I also plan to continue to date my partner on a regular basis!
We have two boys left at home with one graduating high school in May 2020 and the other in May 2022. This will be here in no time and we need to make sure we still have a strong relationship and some idea of what to do and how to spend our time once we are not parenting children daily. (We will still be parenting adult children at times and grandchildren periodically, but not daily.)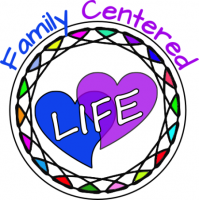 Running a business (now in year 4 of owning it)

I have worked at Luzio & Associates Behavioral Services since I graduated with my doctorate degree in psychology in 2005. I purchased the business when the previous owner retired in 2015 on the exact date of my ten year anniversary with the business (though this date was luck and not on purpose).
I have been practicing psychology for well over a decade, but have only been running the business for four years. Through the years, I have learned a great deal about what it takes to do this and have worked on making the business better, both for employees and for clients.
Our business is very busy and successful and we have the opportunity to help many people in our local area deal with their struggles. Due to our desire to meet the needs of our growing client base, we have been growing with providers and office staff and dealing with the growing pains of such a successful business.
From year fours of running a business, I learned that it needs continual work, care, growth, and nurturance, just like any relationship. I have reached beyond my norms and comfort zone to see what I can do to prepare our business for the future while meeting the needs of our staff, providers, and clients at the present time.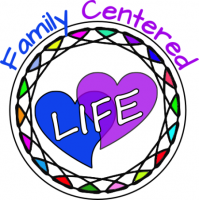 Starting a Blog
Needless to say, I have definitely stepped out of my comfort zone this year when it comes to starting a blog! I started Family Centered Life to reach and help more people. I have enjoyed working with children, adolescents, and families through the years and wanted to be able to help others outside of the Southwest Indiana area.
My goal was to have the opportunity to offer ideas for family improvement, tips for strengthening family bonds, and making lives better and easier for parents and families in general. I am still working to build my blog, but I feel I am on my way to helping others outside of my local area.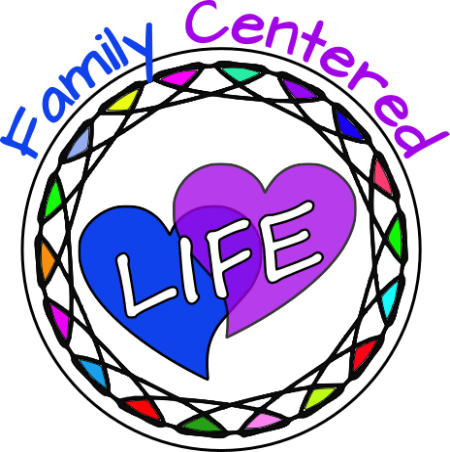 From my first year of running a blog, I learned that it is hard work, harder than I imagined. I'm determined and strong-willed, but this is a totally different adventure than anything I have done before. It is also an adventure I look forward to continuing and improving on in the future.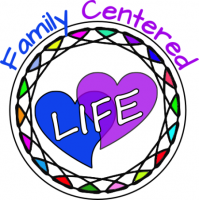 Writing a Book
Besides starting a blog in 2019, I also wrote a book. As I mentioned earlier, I have worked with parents, children, adolescents, and families for more than fifteen years. I have been able to share my knowledge with the clients I have worked directly with, so I decided to write a book to reach more people. I want to be able to help more people and share information to make their lives easier, especially their parenting lives.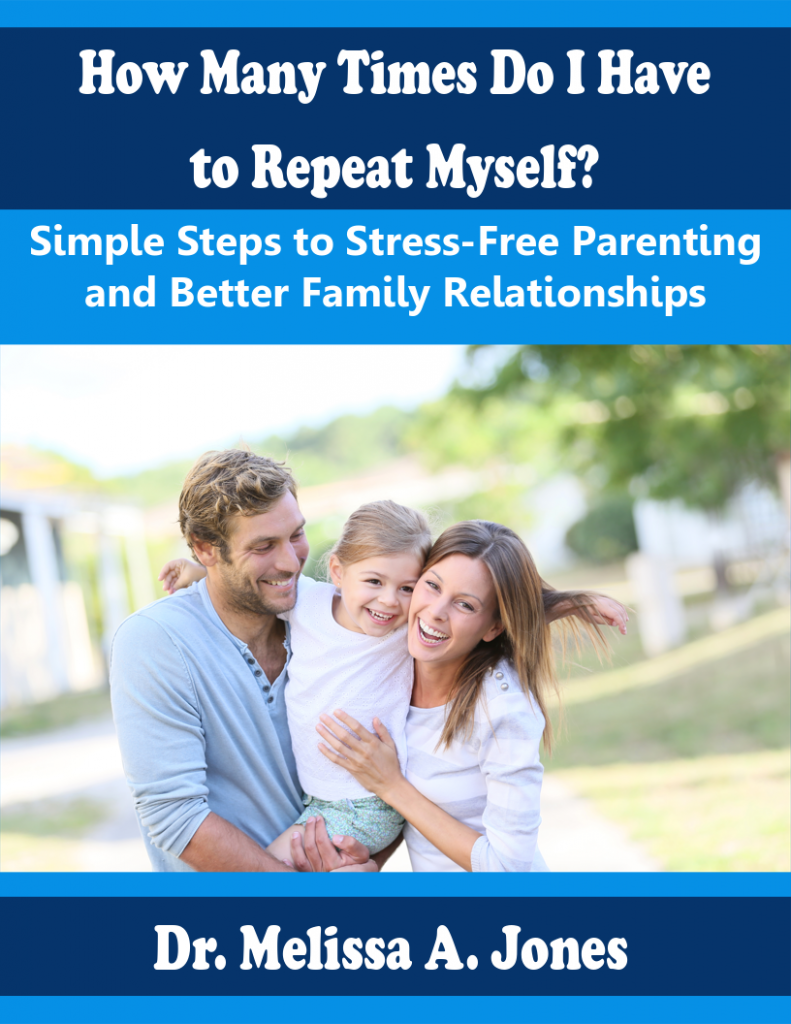 From writing my first book, I have learned that I enjoy the opportunity to share my personal experience and clinical expertise with others. I also learned that want to be able to write additional books and create online courses (as well as continuing my clinical practice) with the goal of making others' lives easier.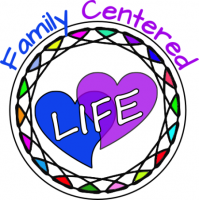 Enjoying still having two kids at home
Given that I have always had a very family-centered life (thus the name of my blog), it is definitely a new adventure having only two children at home.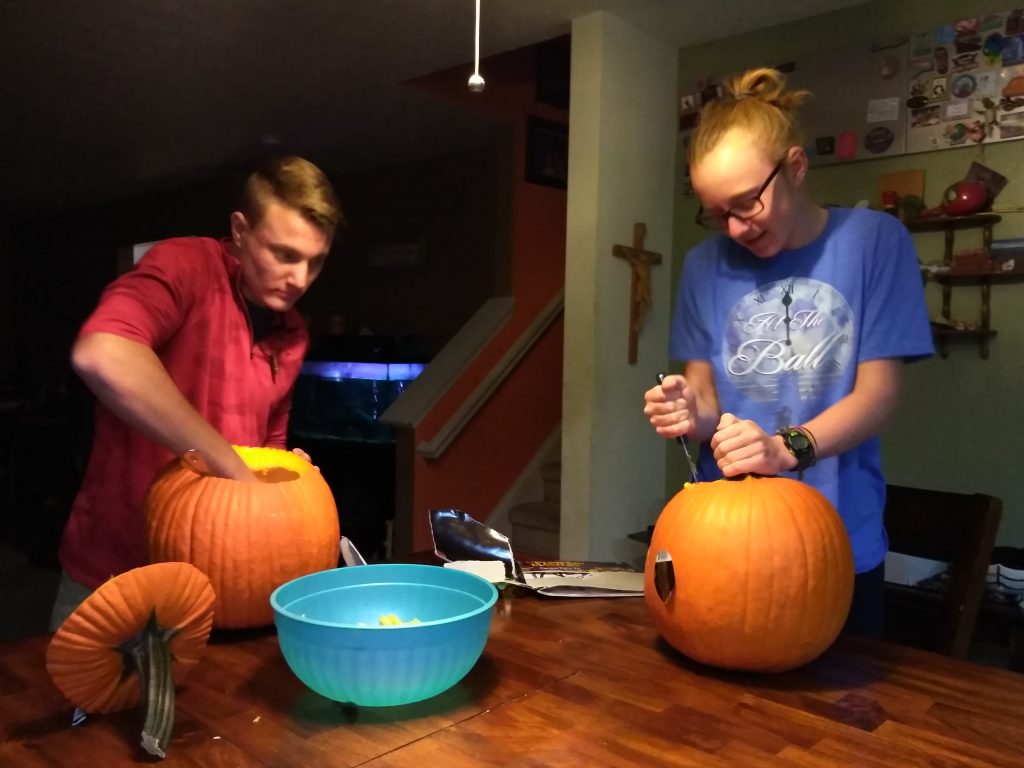 When I met my husband in 2006 I had three children and he had four. Our family has consisted of seven children, with various numbers of them living with us at any given time. However, it is very different being down to only two adolescent boys at home.
I'm happy to say that it is easier with only two at home, especially since the two at home are two of the easier children. (Well…the youngest one has always been easy and the second youngest has been an easy older teen….he was definitely not an easy toddler, child, or young teen)! It is also sad at times because I know my time with them at home with me is ending soon. One will be going to college in the fall of 2020 and the other will be a high school junior at that time.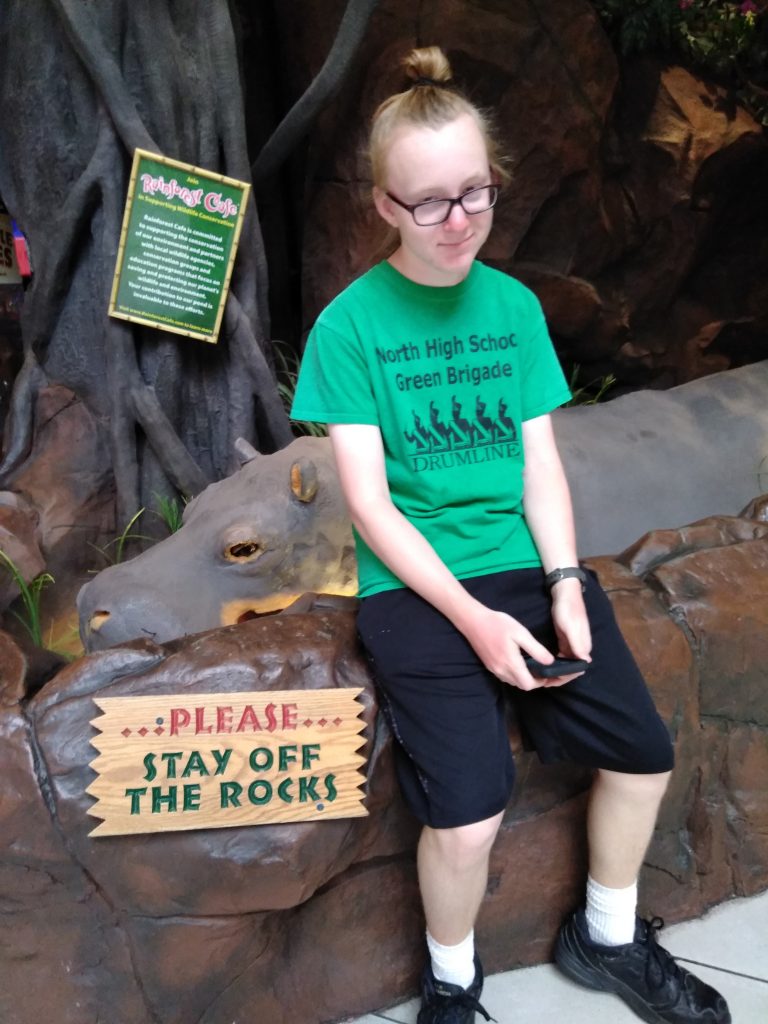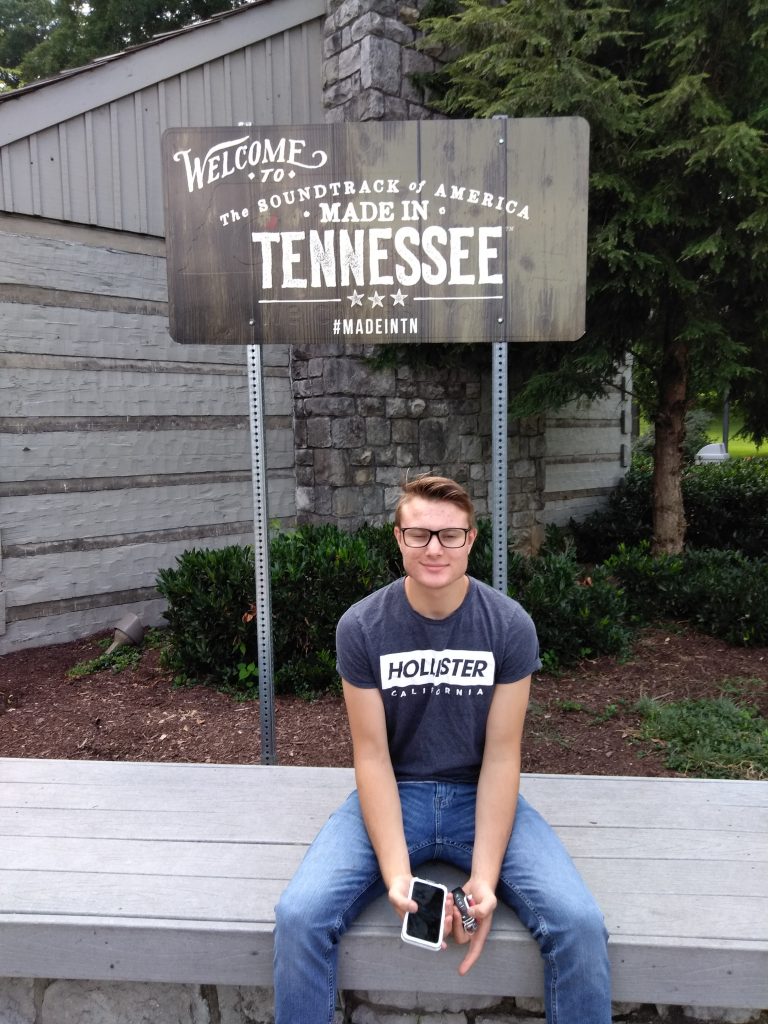 What I have learned from being down to two teen boys at home is plenty!! I have to say teen boys are MUCH easier than teen girls…I did not believe this until I had only teen boys at home. There is much less drama. They are able to be independent when needed (since I work full-time and run a business) and, thankfully, I do not have to worry about them making excessively poor decisions on their own.
They still need to be reminded to do chores (just like most teens) and their rooms are not as neat as I would like, but I am definitely enjoying time with them. I have also forced my self to accept (not necessarily learn, but accept) that they are wonderful young men who will do just fine on their own in college in the near future, but I will miss them terribly.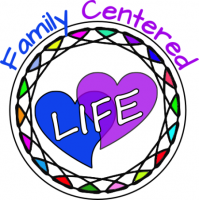 Grandparenting
I have been a grandparent for over six years, with a total of five grandchildren at the present time. However, 2019 was the first time that any of our grandchildren have lived in the same town allowing us to be able to be involved with their lives on a frequent basis. In the past, all of the grandchildren lived about 90 minutes away and now two of them live 30 minutes away in our same town.
I have very much enjoyed being an involved grandparent.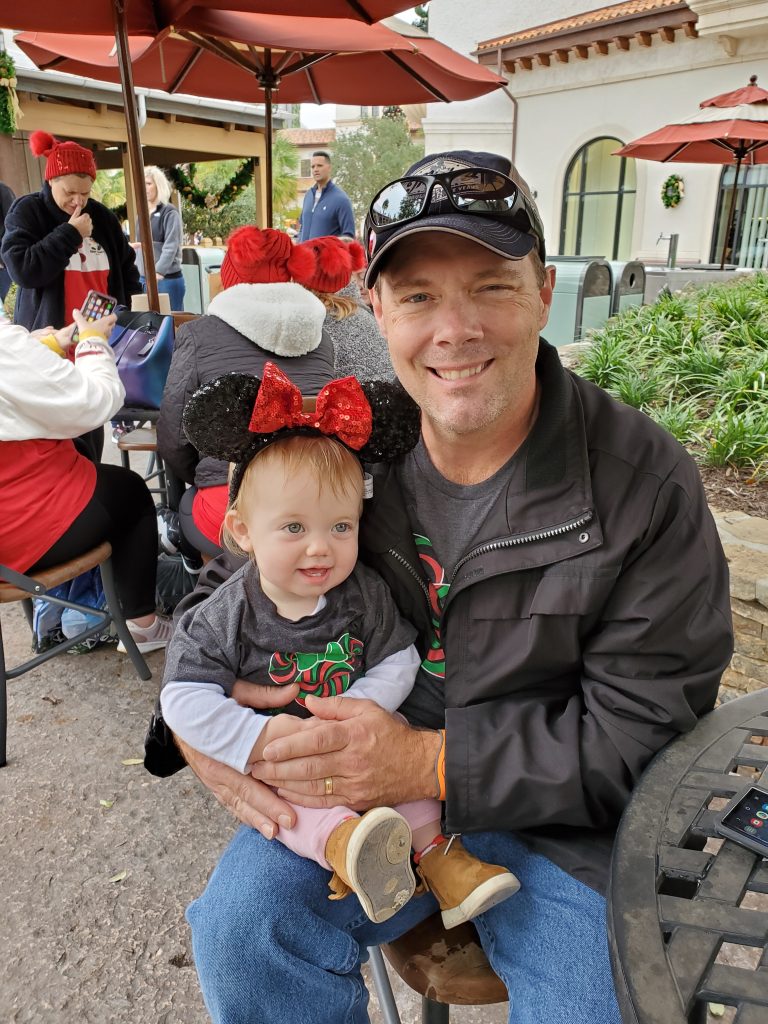 I have gotten to witness first crawls, first steps, first words, and many first experiences. I've handled tantrums and introduced them to Mickey and Minnie.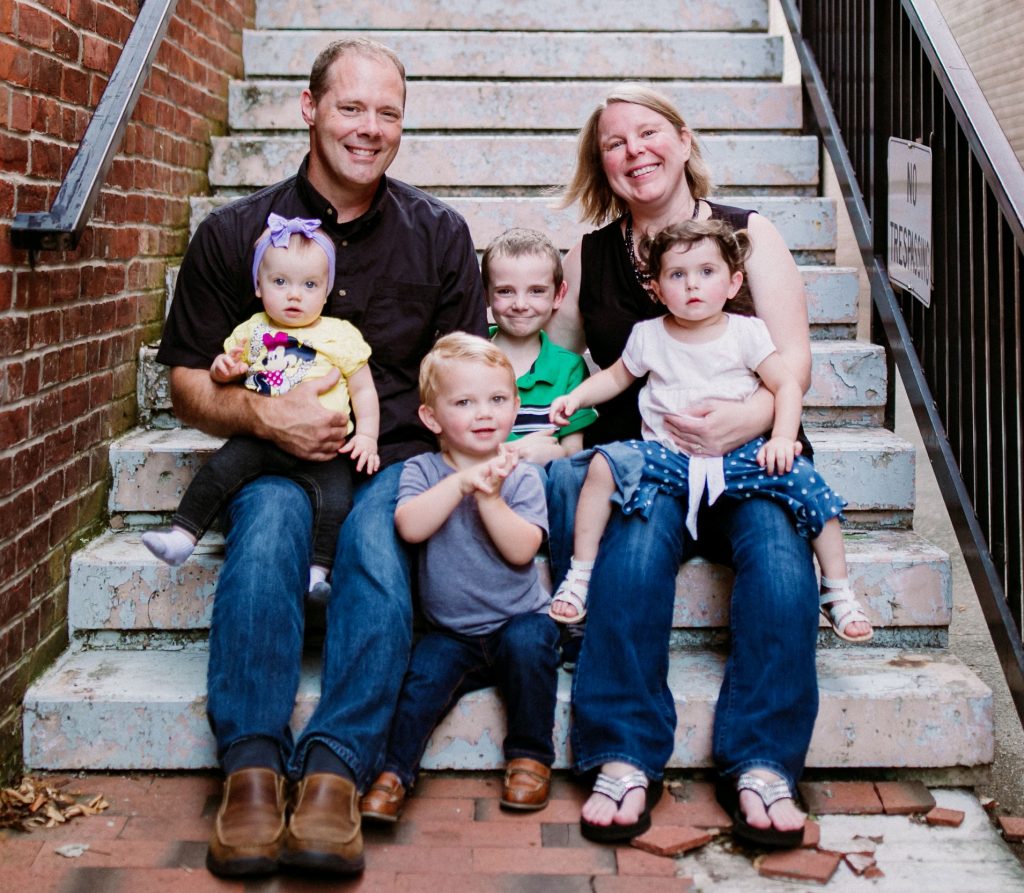 I'm not the sugar-them-up-and-send-them-home kind of grandma and I don't want to be. I like being involved, knowing their likes and dislikes, and being comfortable taking them anywhere because I know what to expect from them. Additionally, they know what to expect from me. They know grandma means what grandma says and that I'm a lot of fun.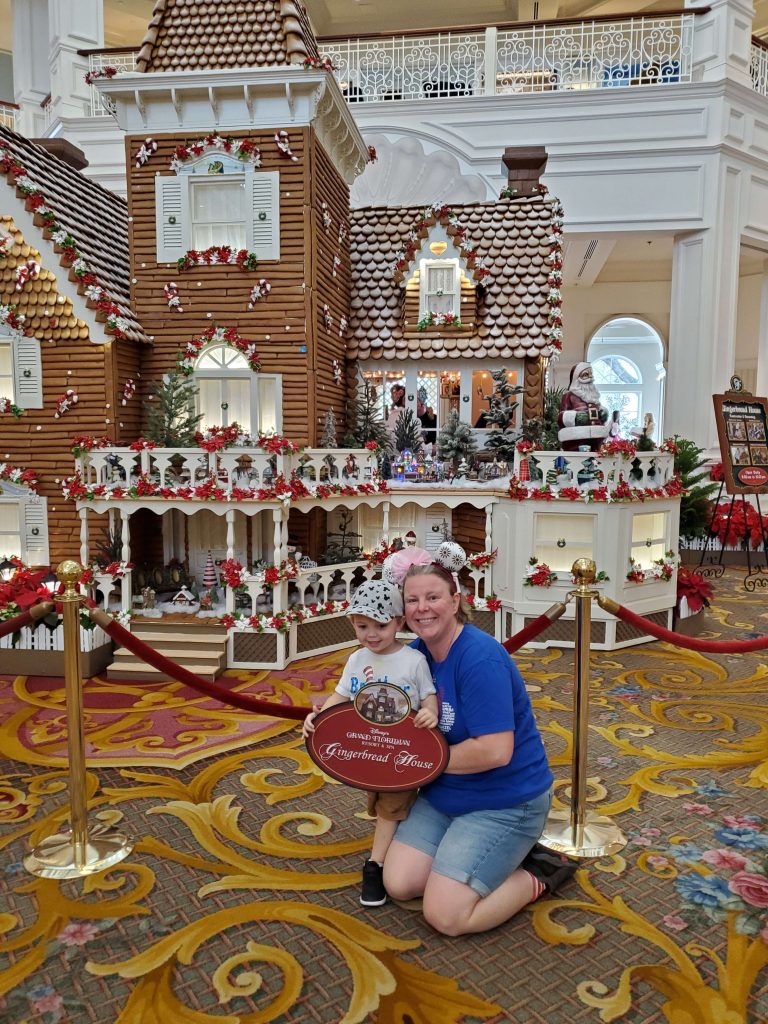 What I have learned from being a grandparent in 2019 is that I want to continue to be an active and involved grandparent. I would love to see my grandchildren that live further away more frequently, but I know this is not always going to be possible with their and their parents' schedules. Additionally, I still have two teen boys at home to care for. I am very lucky that both boys are willing and able to help care for their niece and nephew when they come to visit. However, I also have to continue to be their parent while being a grandparent….and this balance between parent and grandparent is much more difficult than I would have ever imagined.
---
I cannot wait to see what 2020 has to bring. I'm looking forward to family time and whatever surprises, events, activities, and lessons 2020 has to bring our way!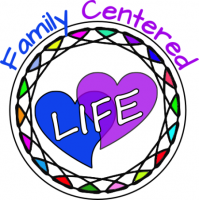 2020….here we come!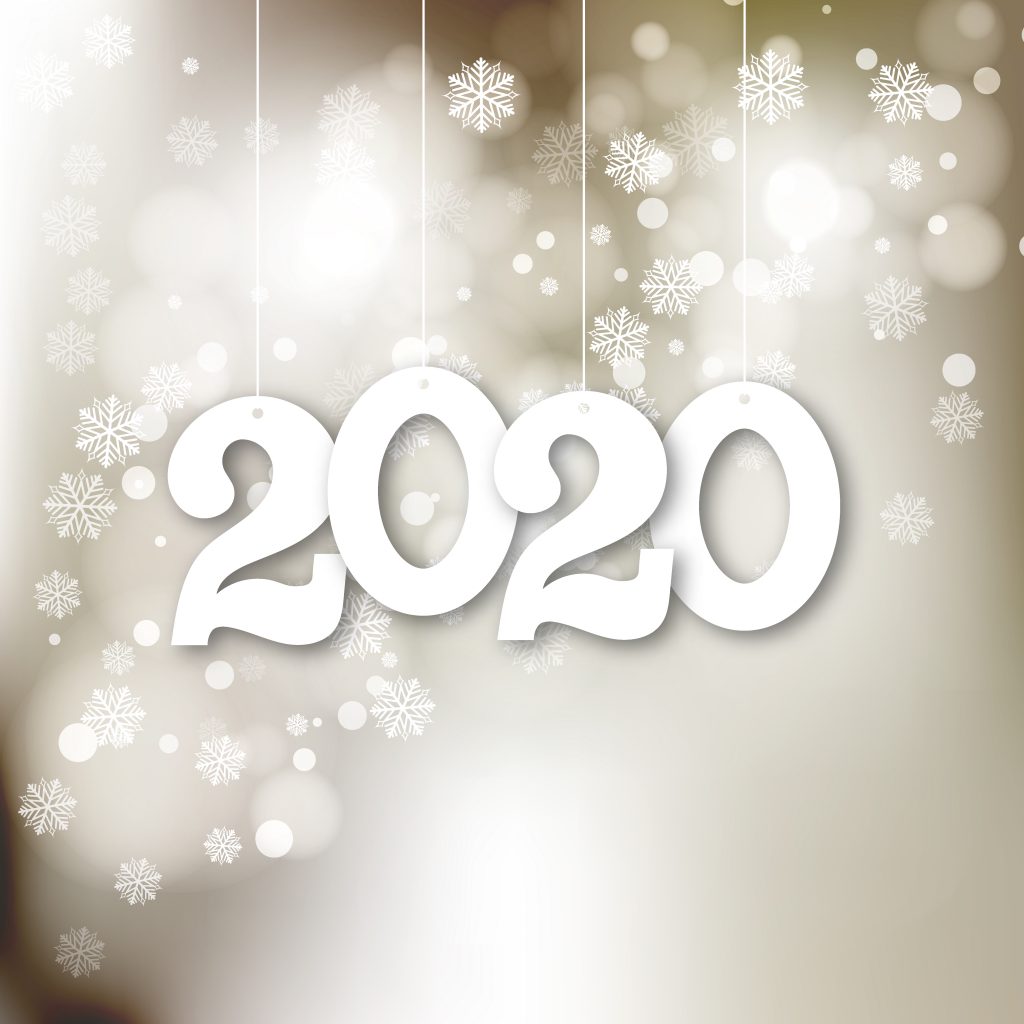 What are YOUR plans for 2020?
2020 update: wow…this is not what I was expecting! How about you??
What did YOU learn in 2019?
Share your thoughts and insights below!!
---