Our last trip to Disney World was amazing!
Disney's 1900 Park Fair has a wide variety of offerings…both with food and with characters to have breakfast with! We decided to do breakfast at 1900 Park Fare and save supper for another trip when the now-toddlers could enjoy the princesses and princes more.
We decided that Breakfast with Pooh, Alice (from Wonderland), the Mad Hatter, and Mary Poppins would be a better treat for the little ones and because I'm a big fan of their breakfast offerings!
The Grand Floridian
We took the monorail to the Grand Floridian and headed towards 1900 Park Fare restaurant. For this particular trip, we went during the Christmas Season. Due to this, we were able to see the Grand Floridian's famous two-story gingerbread house in their lobby. It was amazing and all of us thought so–kids and grandkids!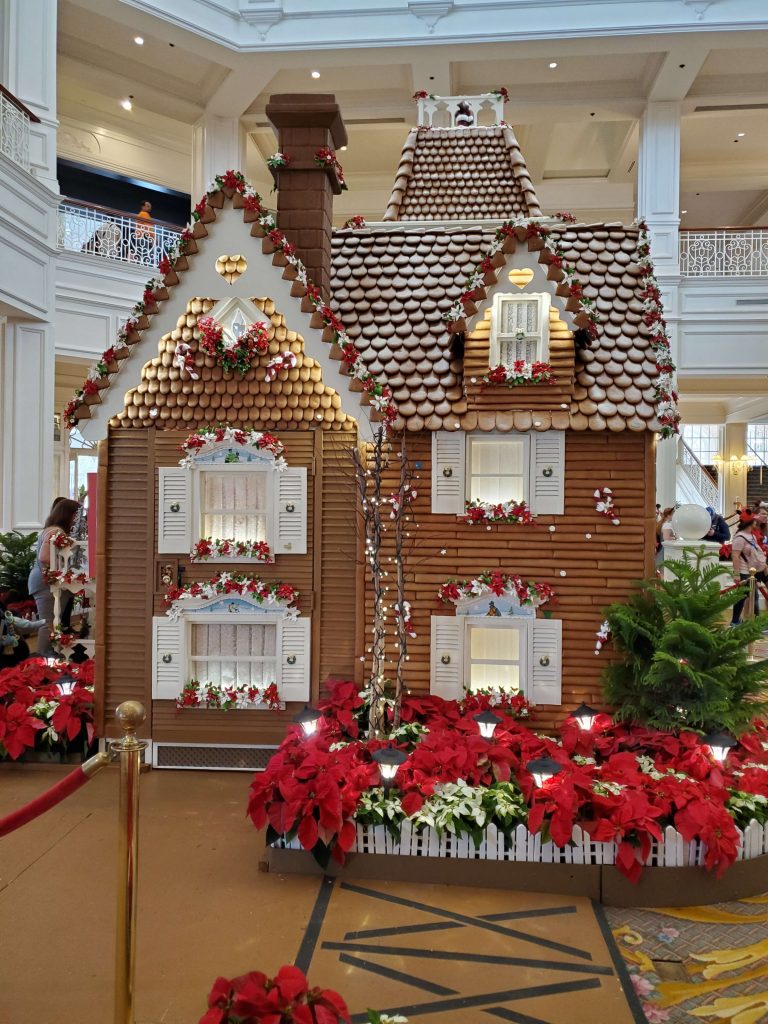 Besides being hand-made and beautiful, the two-story gingerbread house is also a working gift shop selling sweets and treats packaged to make the perfect souvenirs or Christmas treats!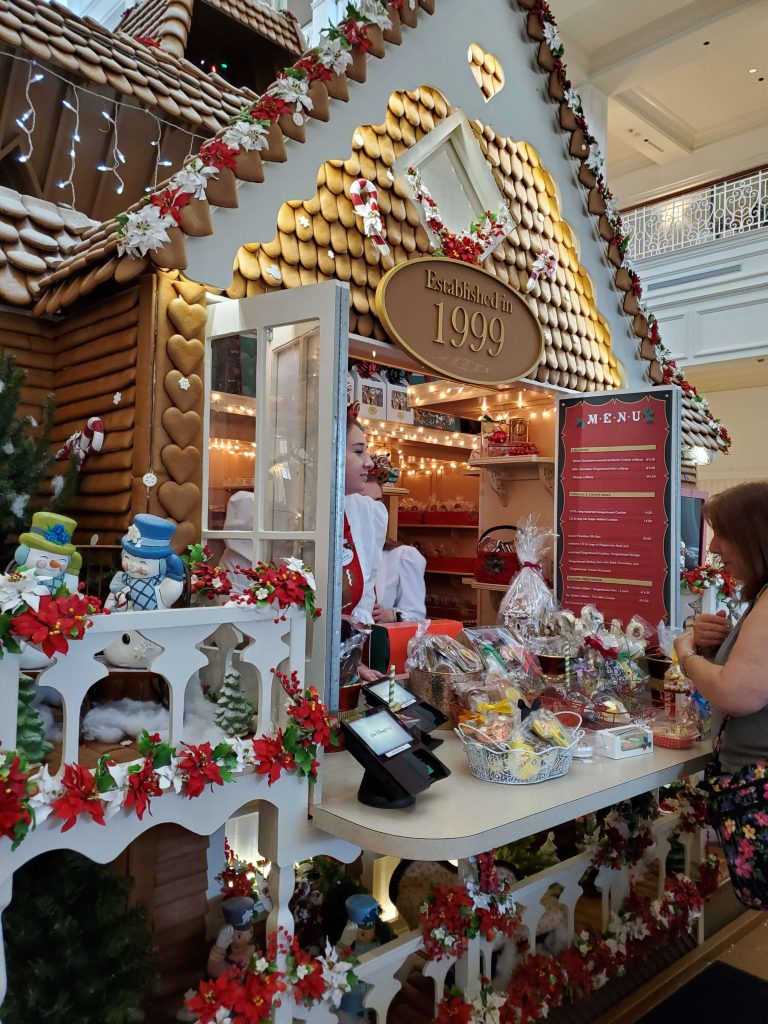 The Restaurant–1900 Park Fare
Prior to entering the restaurant, there is a nice waiting area where you check-in and they offer something to drink. I did not get any pictures of the waiting area because I was too busy enjoying the wonderful slushy, fruity drink they had to offer! (I would definitely love to have some of that right now btw!!)
Once inside the restaurant, it is decorated beautifully and uniquely and has many wonderful food offerings. The wall decoration on the right side of the picture below plays music and characters "dance" periodically throughout your meal.
Save up to $62 on Disney World 5-Day Park Hopper! Hop through all Disney parks.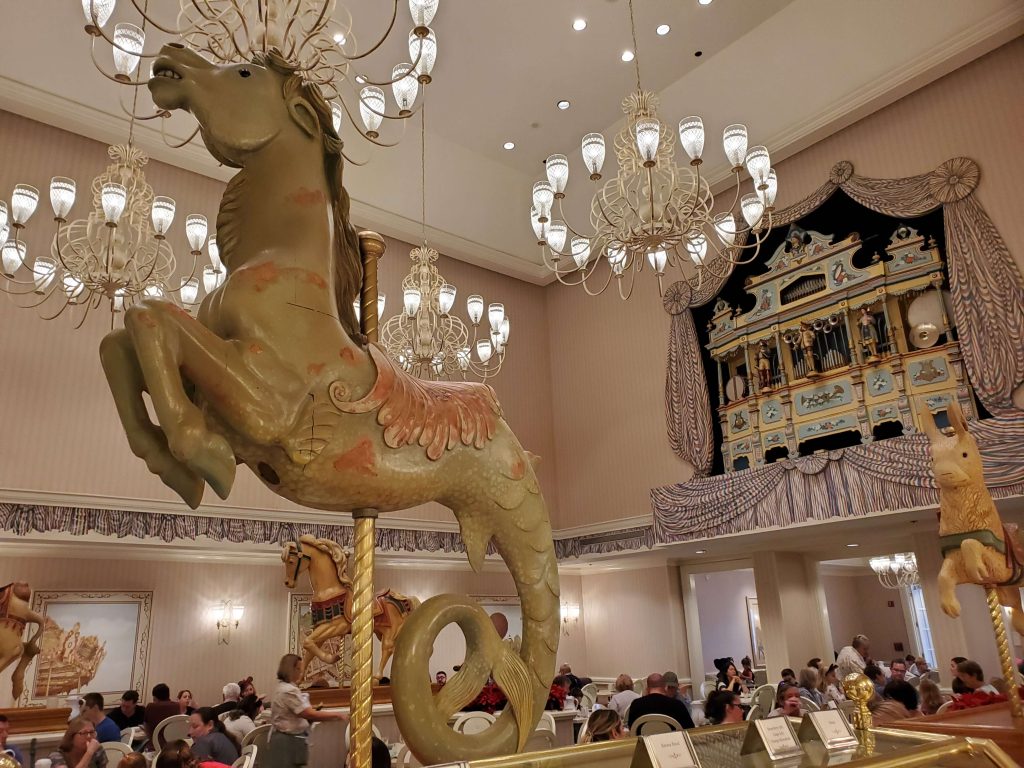 The Food
Like I said before, we chose breakfast instead of dinner at 1900 Park Fare and I love their breakfast! It has a great variety of food, is family-friendly, and has an enjoyable setting with fun characters coming around to greet you and your family throughout your meal.
They have a wide variety of proteins…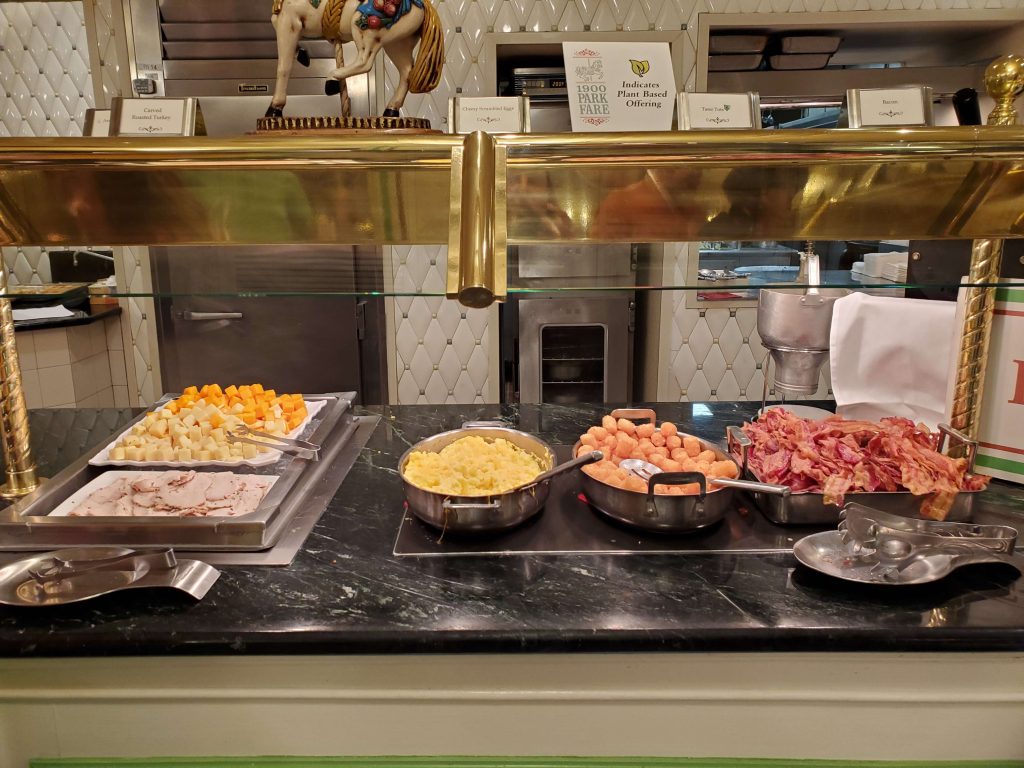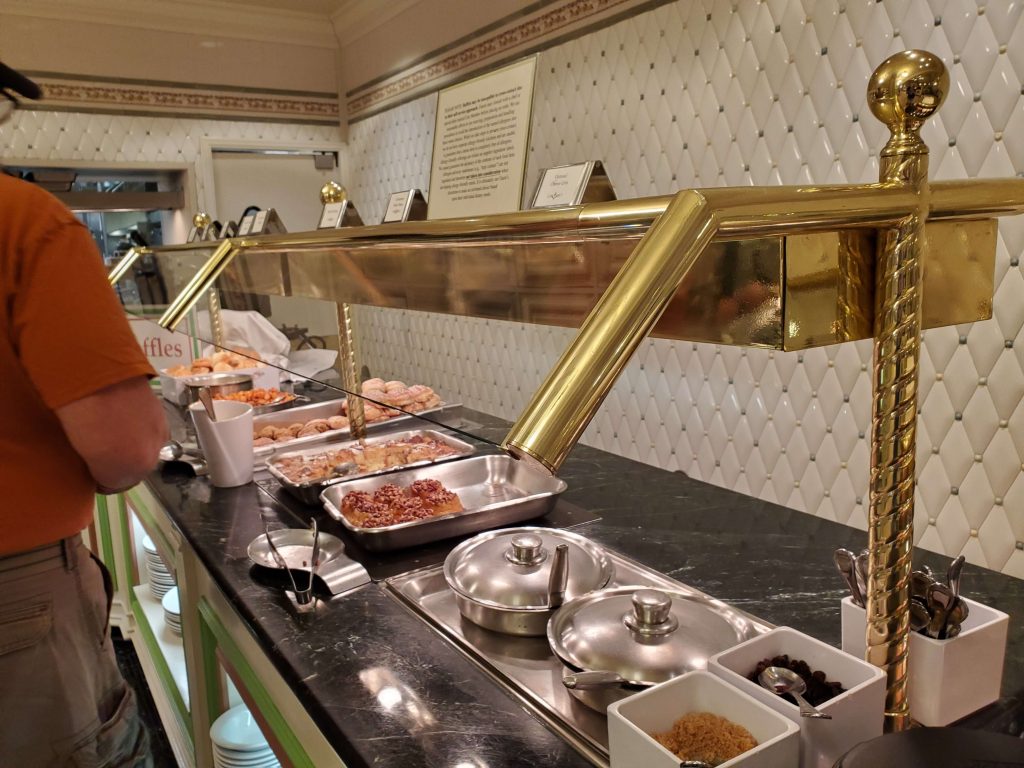 Bakery items…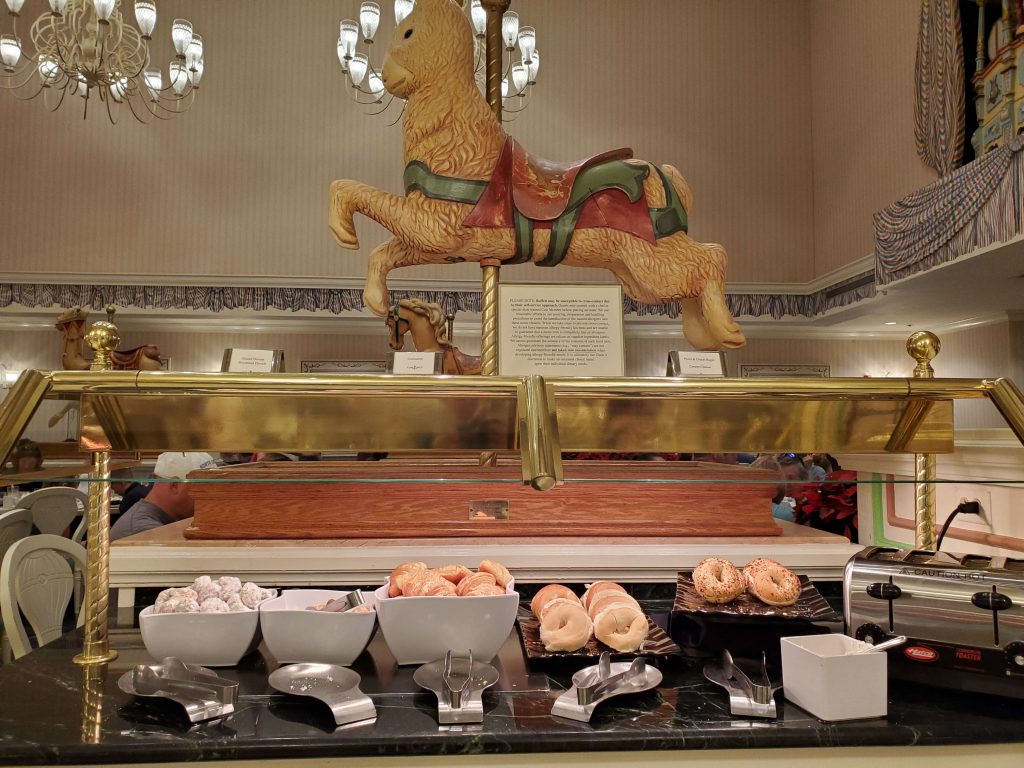 Omelets made right in front of you and to your exact desire!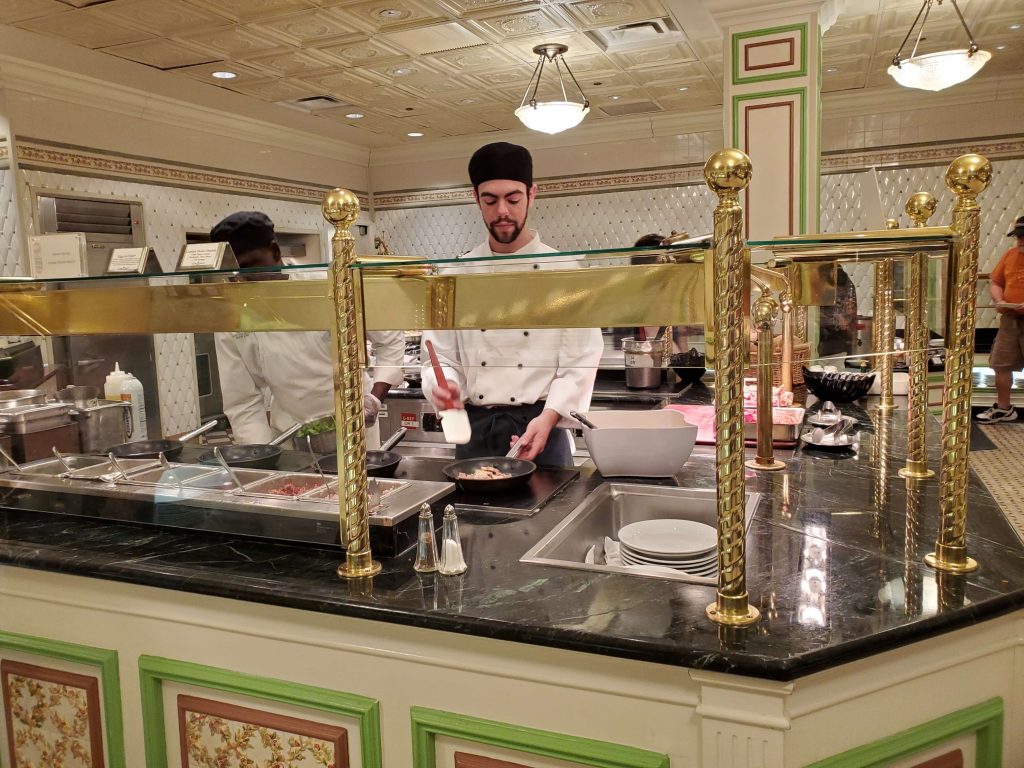 Fruits and yogurt…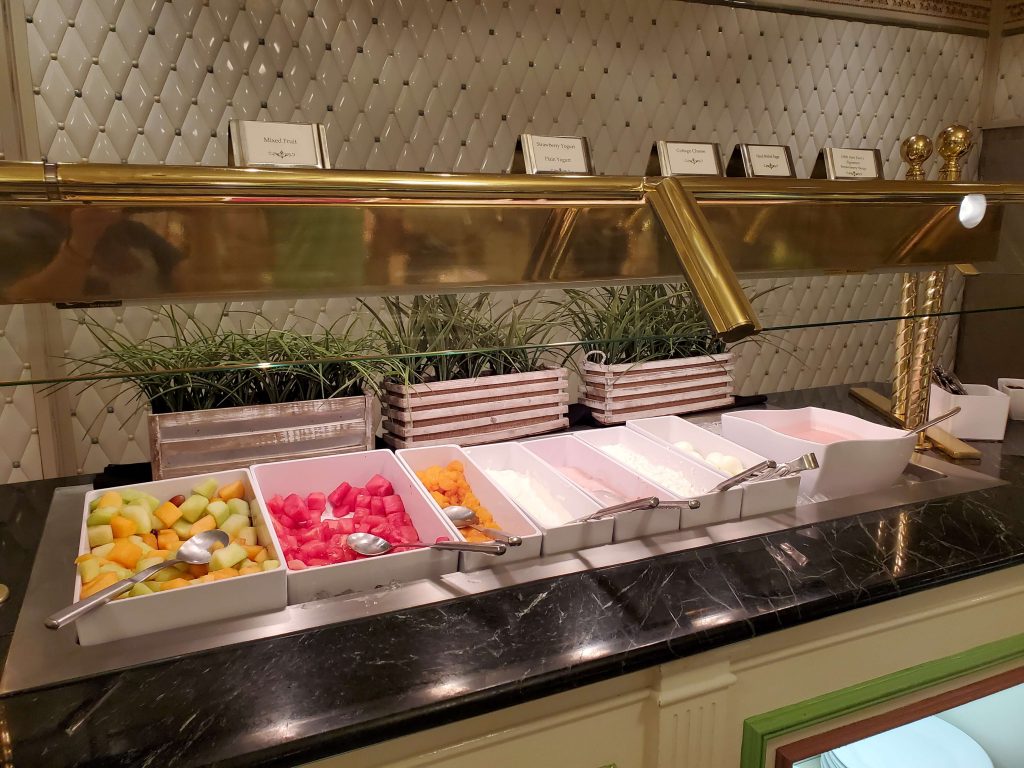 And various other offerings…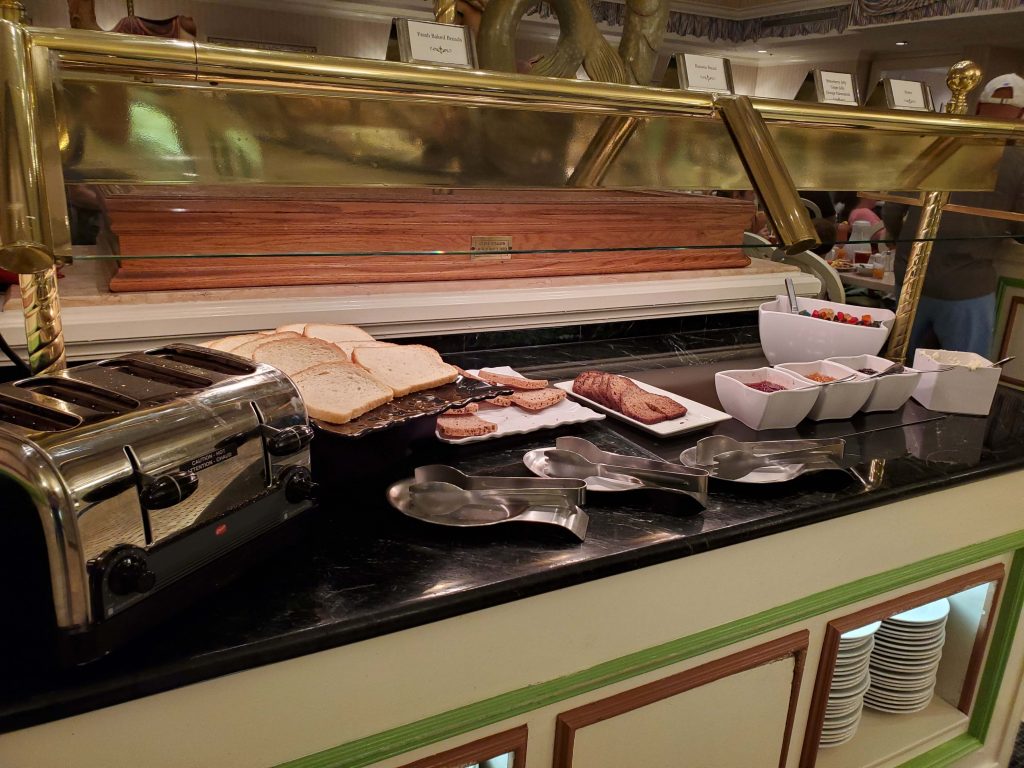 Additionally, they have a kid-size buffet section on each side of the buffet that is filled with kid-favorite foods. Most importantly, they have Mickey-shaped waffles!!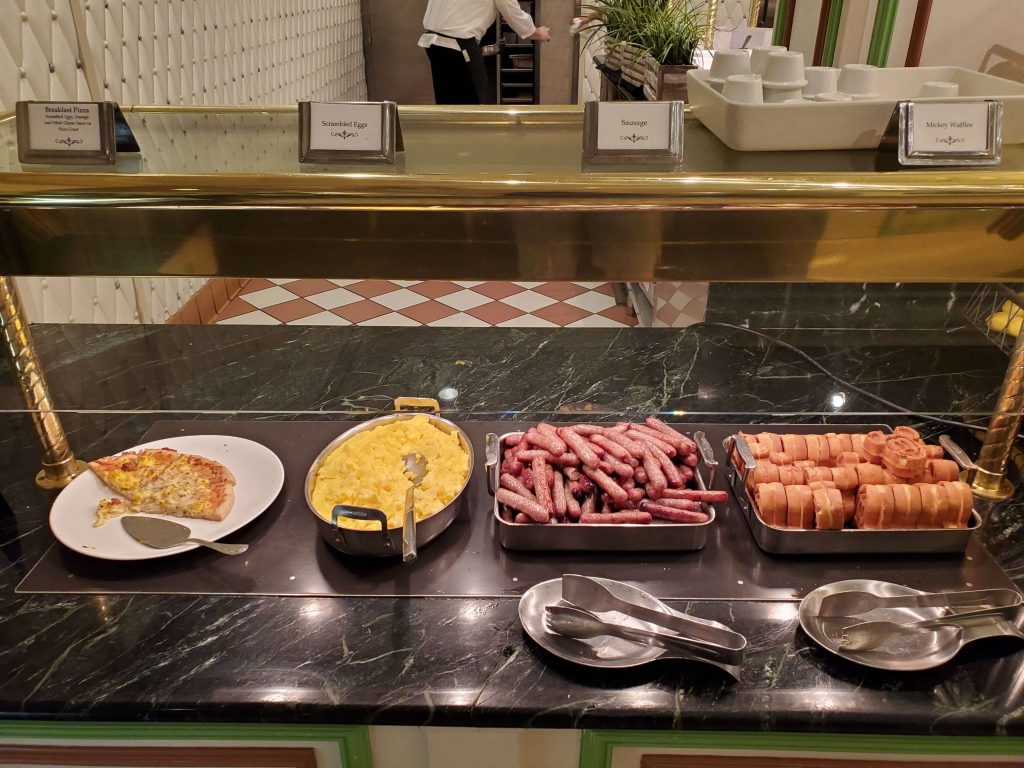 The food is all-you-care-to-enjoy and there is no way anyone could leave hungry unless they chose to!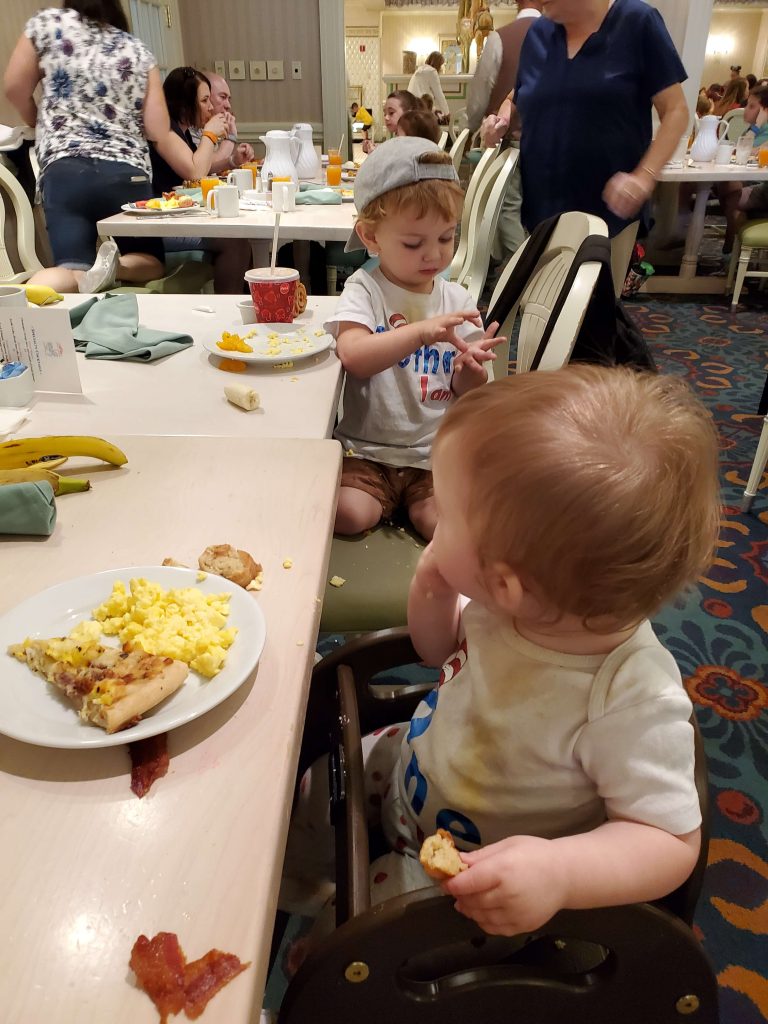 Save up to $62 on Disney World 5-Day Park Hopper! Hop through all Disney parks.
The Characters
As mentioned previously, breakfast at 1900 Park Fare is filled with Winnie the Pooh, Alice in Wonderland, Mary Poppins, and the Mad Hatter!!
The characters interact with everyone at the table and are more than willing to talk to the children personally and offer pictures with individuals, part of your group, or all of your group!
All of the characters were wonderful and interacted well with all of us, even the youngest one who was quite skeptical about costumed characters!
The Mad Hatter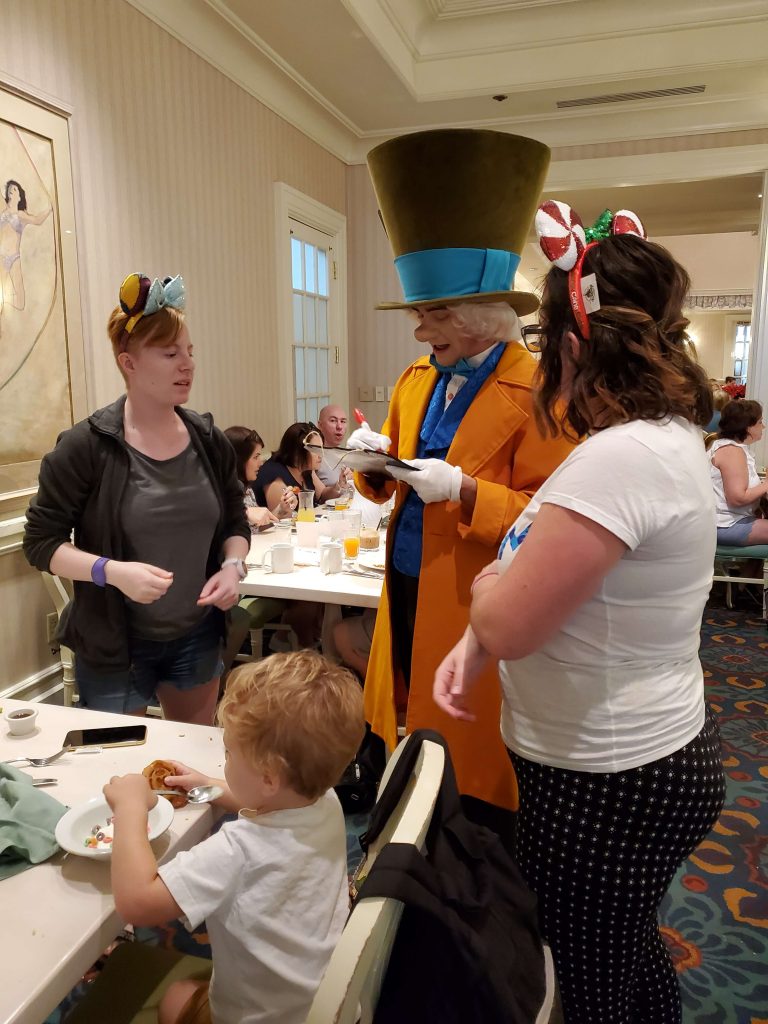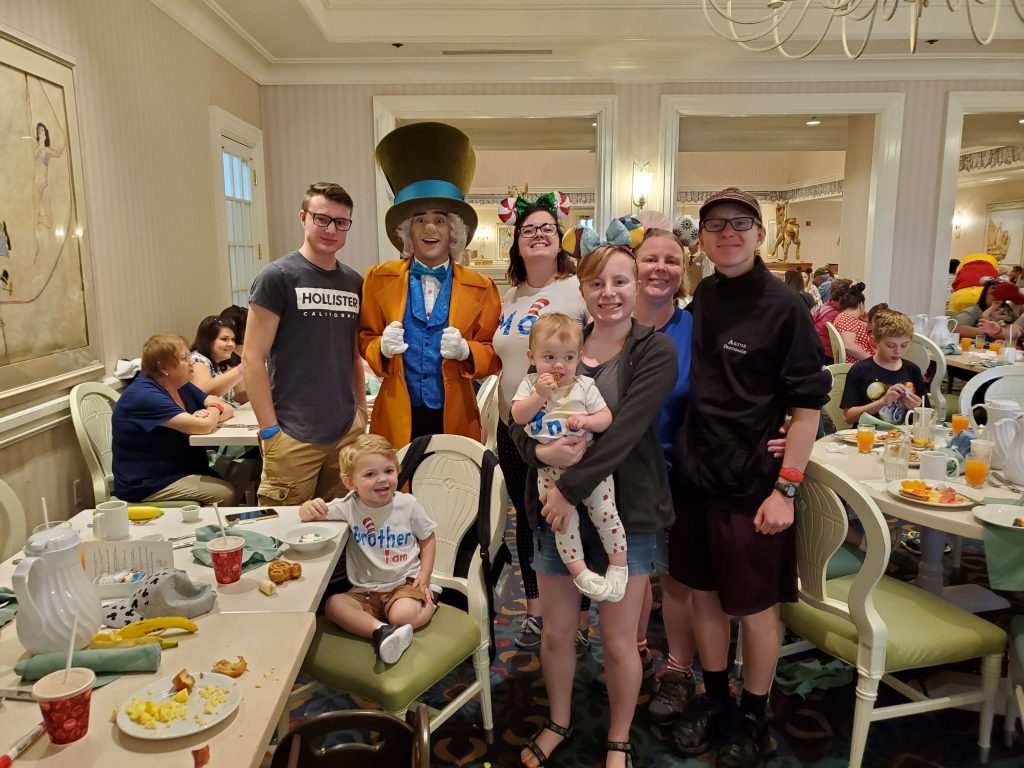 Alice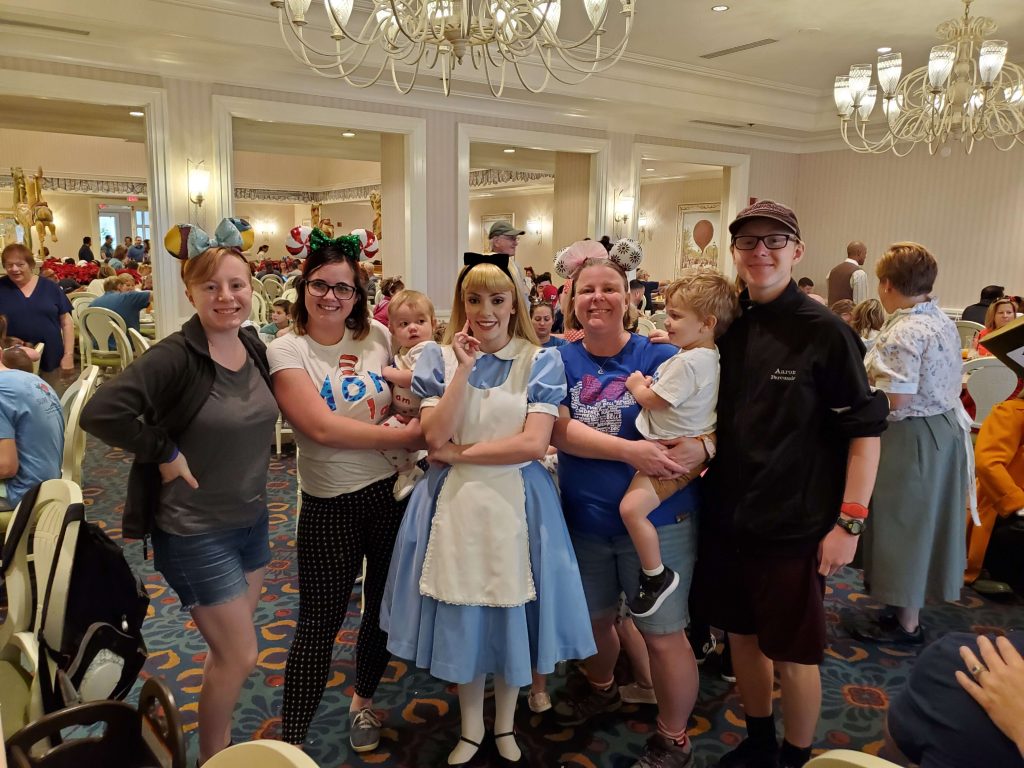 Winnie the Pooh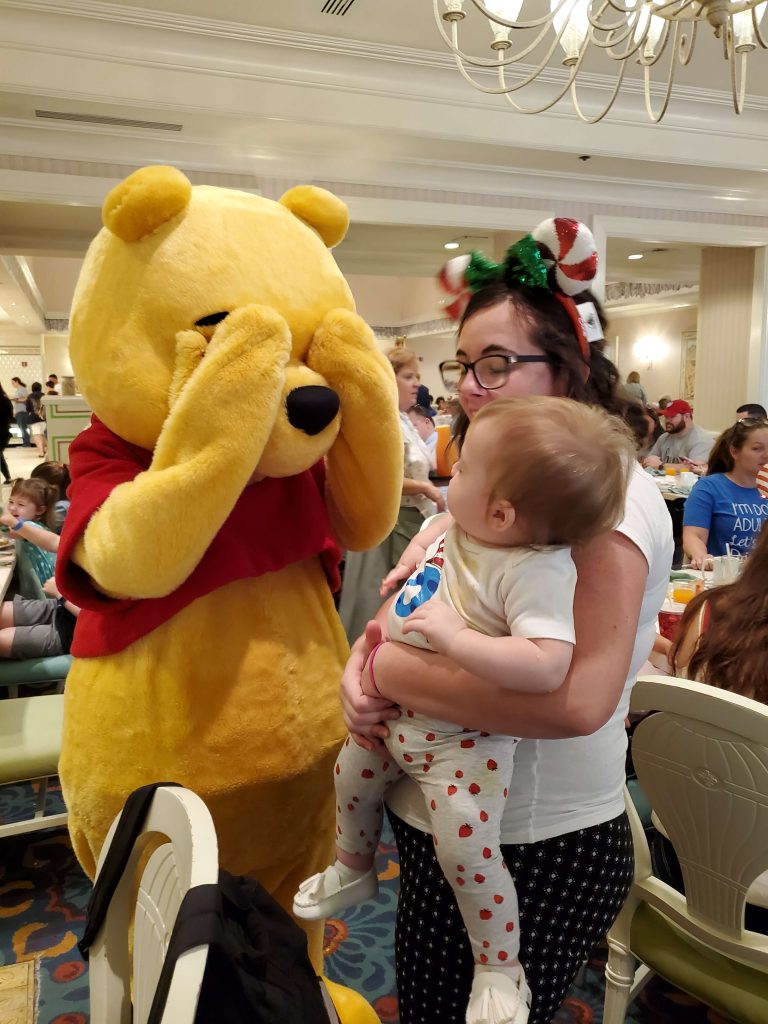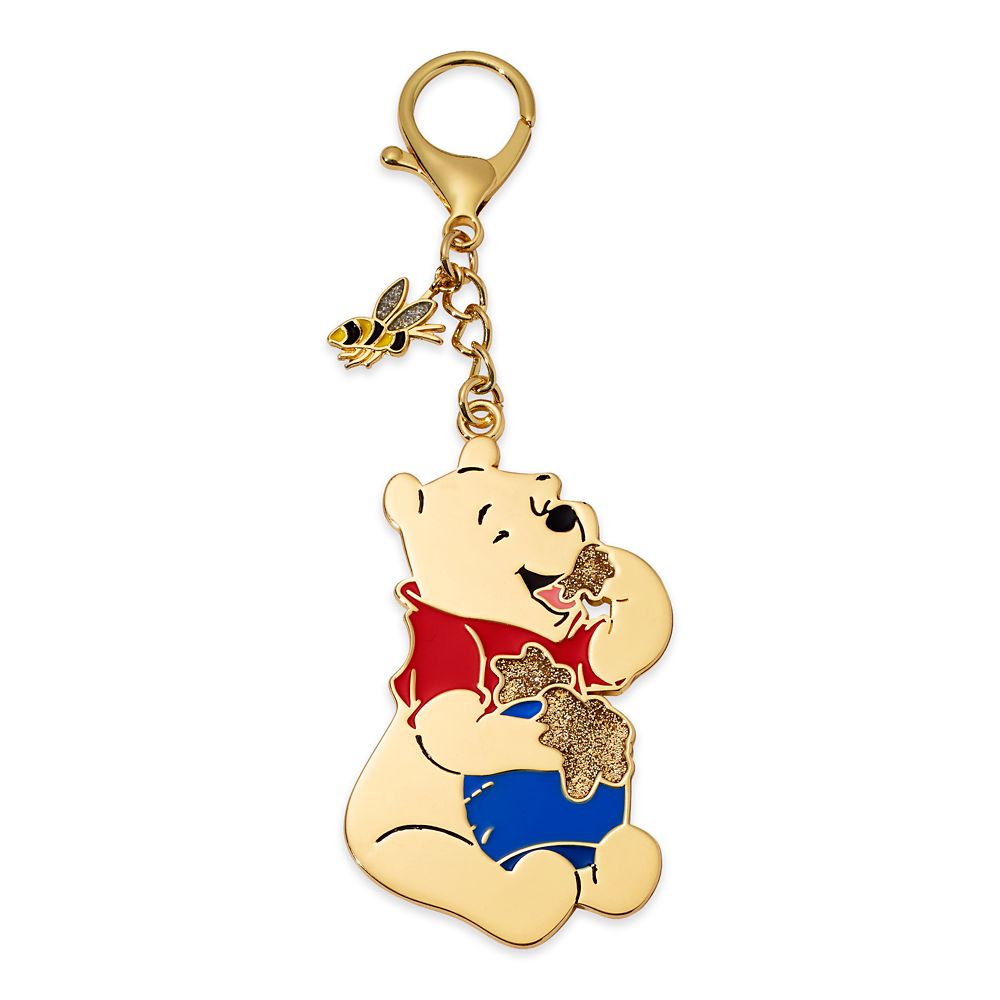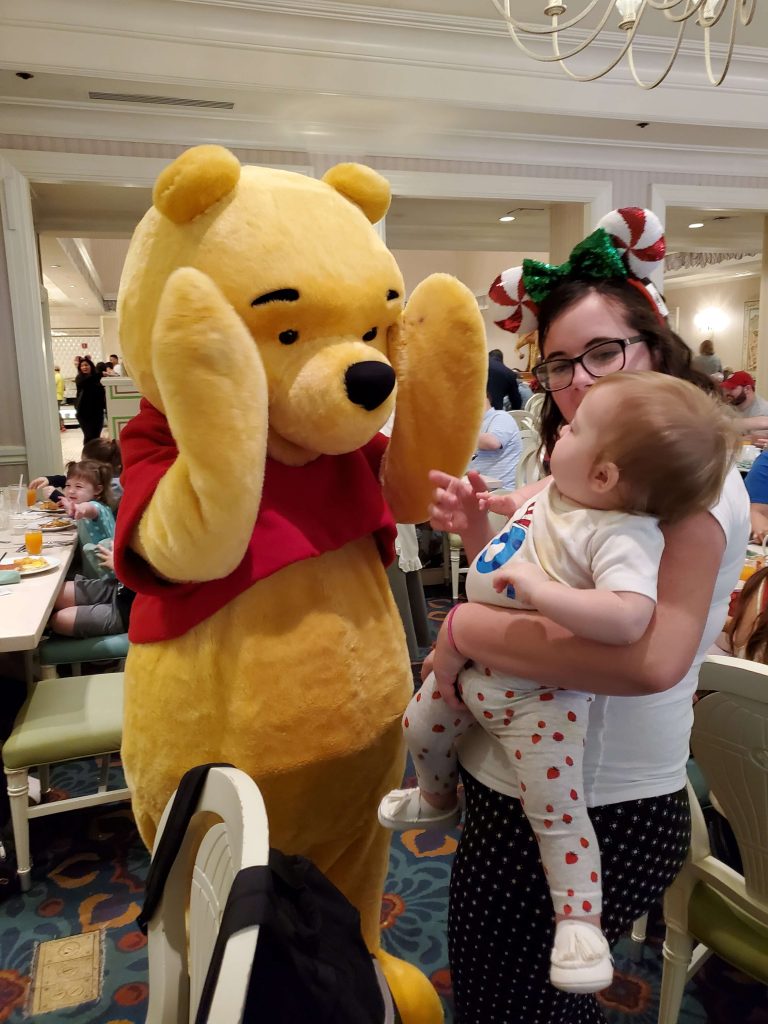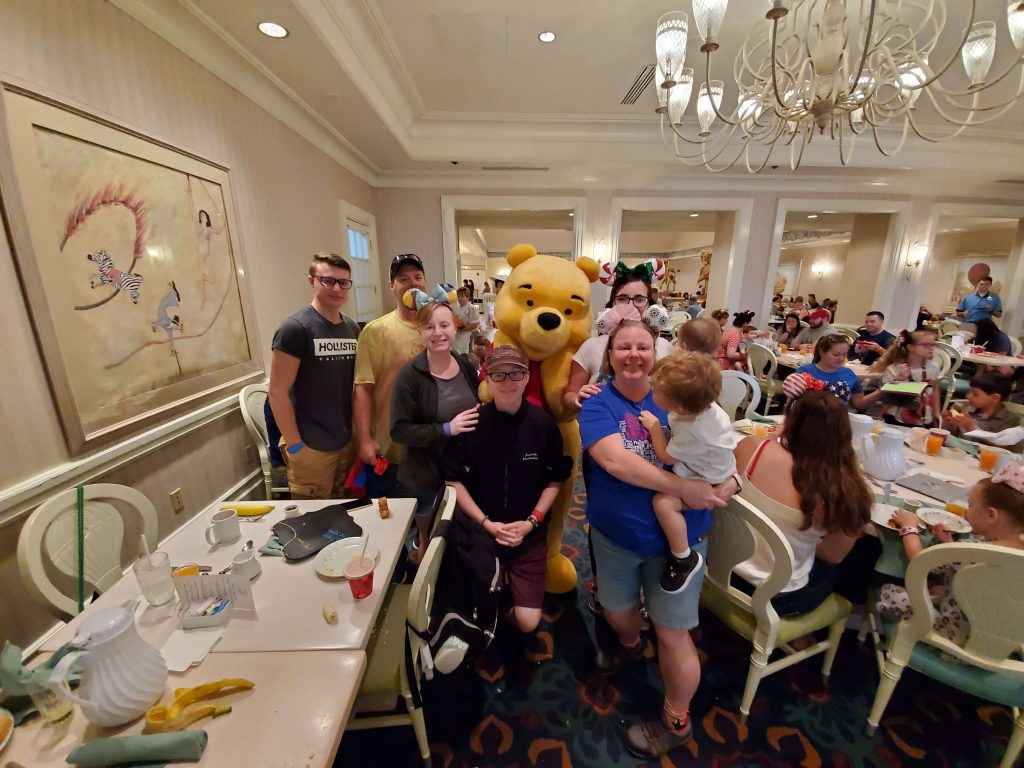 Mary Poppins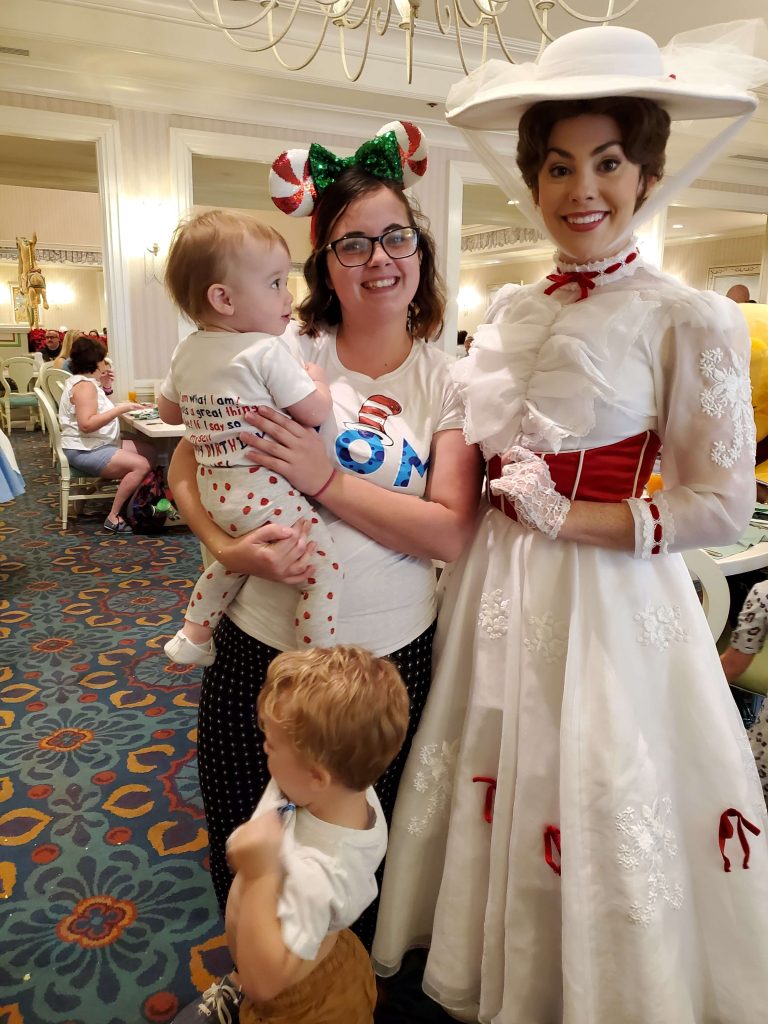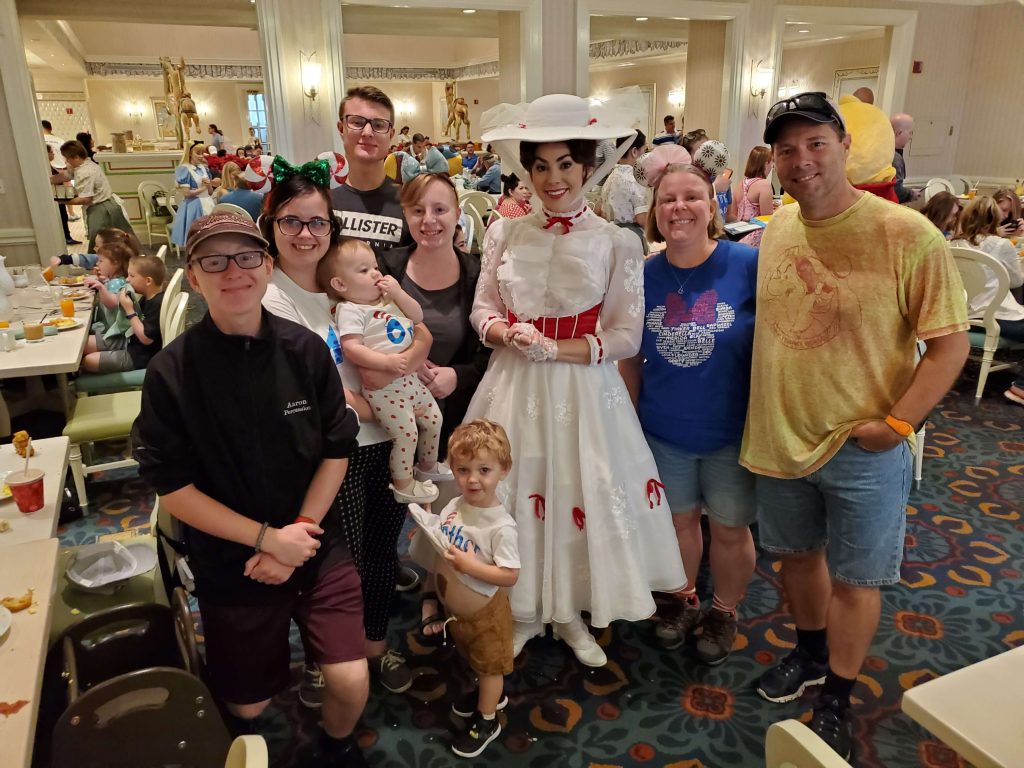 Future Plans…
This was our second visit to breakfast that 1900 Park Fare and I would be thrilled to return again on another trip! We do want to try dinner there in the future, once the grandchildren are older and can truly enjoy the princes and princesses that interact with us at dinner time!
---
Check out other blog posts about our wonderful Disney experiences, such as fun with teen boys at Disney, what we pack in our Disney park backpacks each trip, and some of the other joys we have had at Disney over the last ten years.
---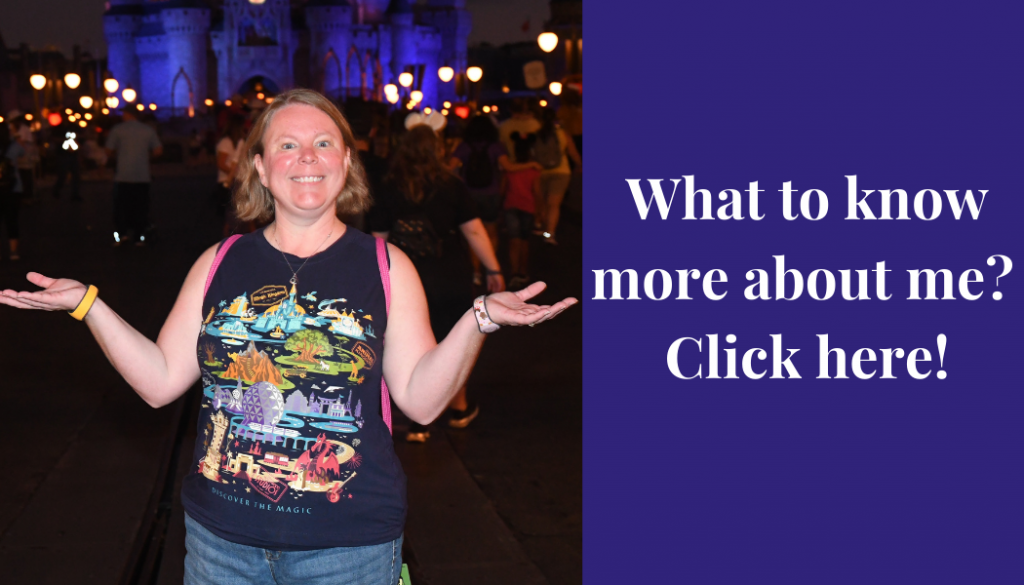 AND…Join our mailing list to keep up with all the new topics and deals we have to offer
---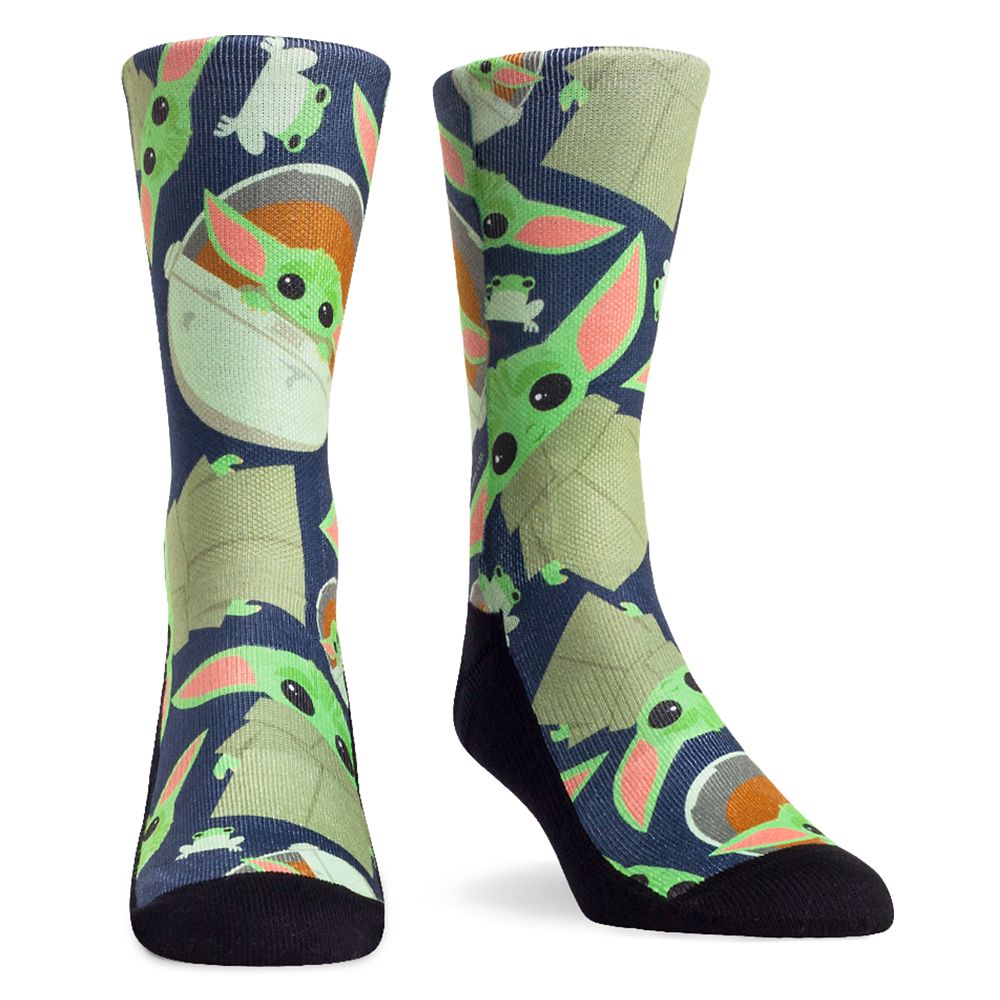 ---