Ten years ago today we were celebrating my husband's 39th birthday at Walt Disney World.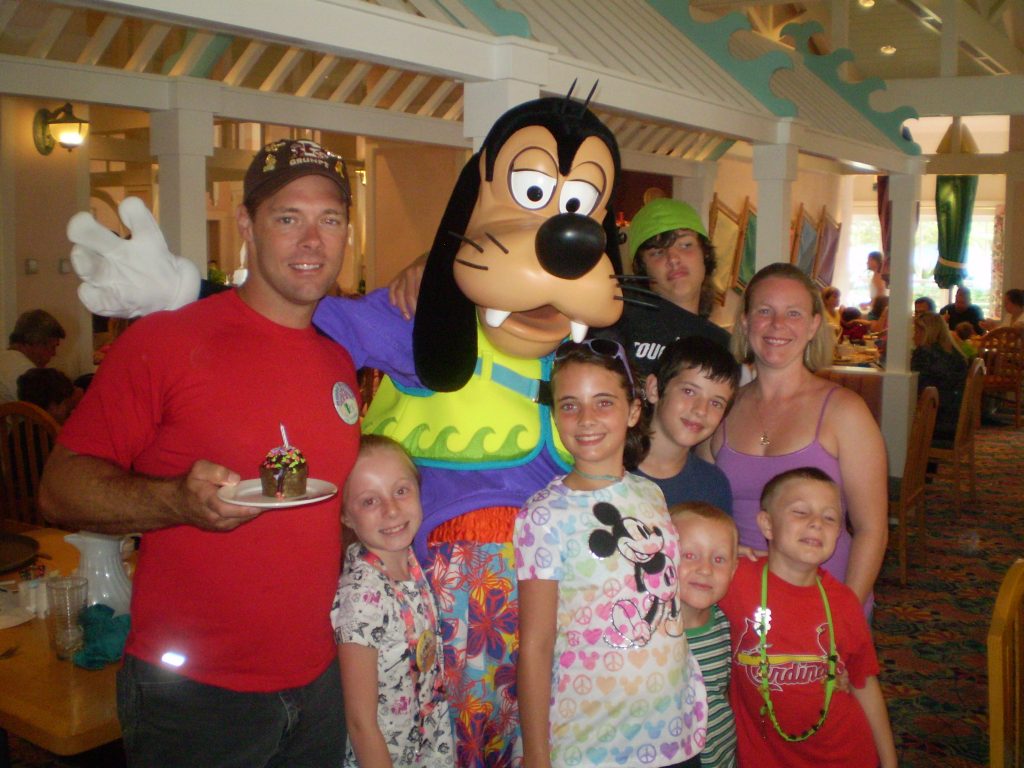 shopDisney.com is the official site to find your favorite Disney toys, electronics, collectibles, apparel, movies and more.
Firsts…
This Disney trip was great and contained LOTS of FIRSTS!
This was our first BIG trip as a blended family. We had taken long weekends to travel before, but this was a ten-day trip that included the beach and Disney World. My husband and I had been married for less than two years at that time.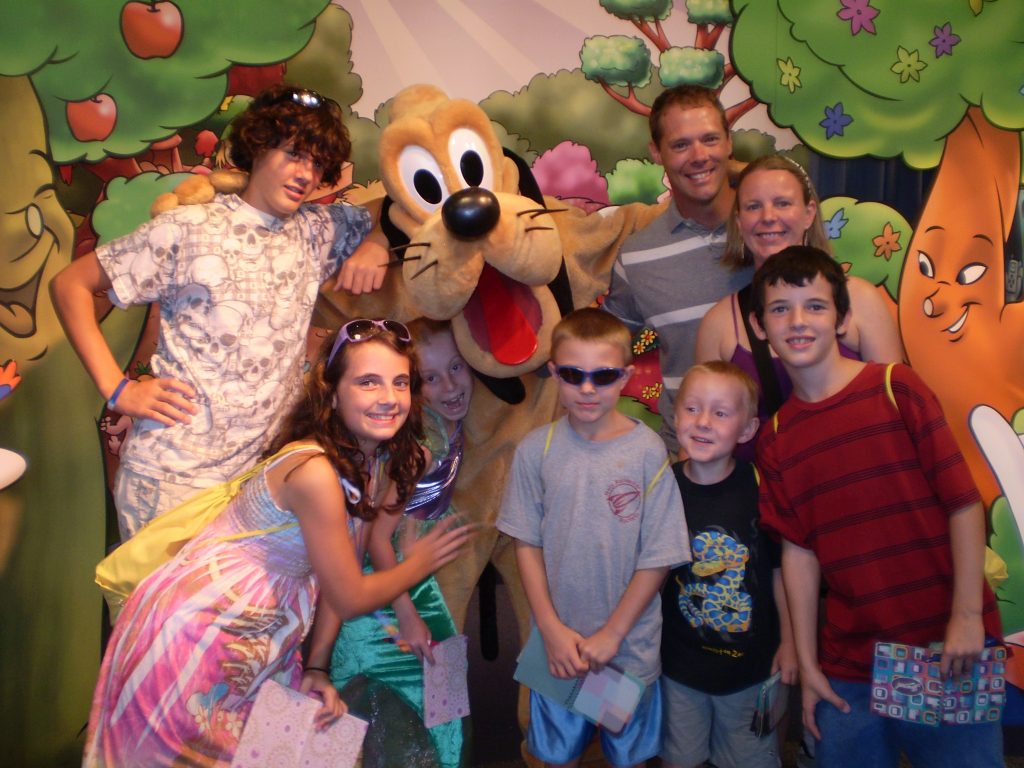 This was my kids' first trip to Disney.
My husband's first trip to Disney.
His kids' first trip to Disney (though one stayed home because he was a cranky teenager who was "too old" and too cool for Disney….crazy boy!)
This is where we struggled to keep track of two of the kids (boys of course) and one of them kept losing his backpack…everyday….on every ride…We can laugh about this today and pester him when he still leaves his backpack behind at times (though much less than when he was seven)
And our first time with matching shirts on the trip….now we have at least one matching shirt EVERY trip!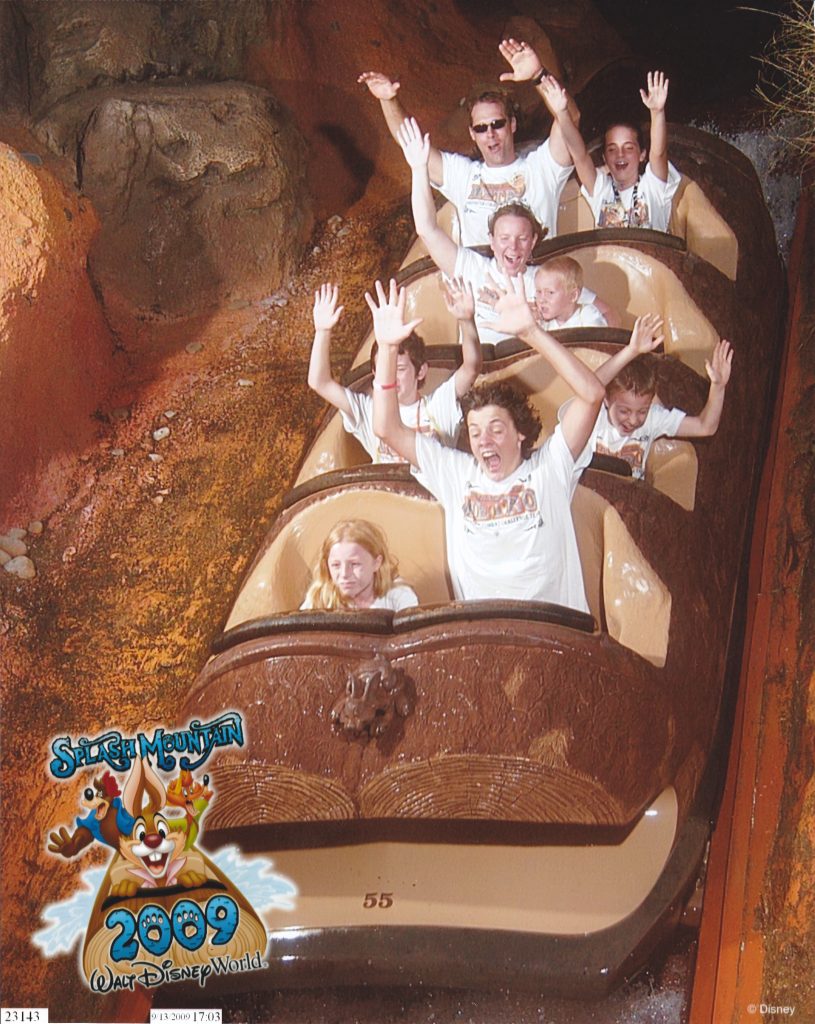 Lessons…
This is the trip where we learned my husband needed to have breakfast outside of the hotel room at least one day on the trip to keep him happy!
This is the trip where I taught all of the children how to pack. Eight people in two hotel rooms meant two people per suitcase. So they learned to pack a set of clothes for each day and roll them into gallon size bags, squish out the air, zip them tight, and then put their name and the date they plan to wear them on the bag. (Then put their dirty clothes back in the bags and zip them back up when we were in the hotel to keep the rooms clean and less smelly!)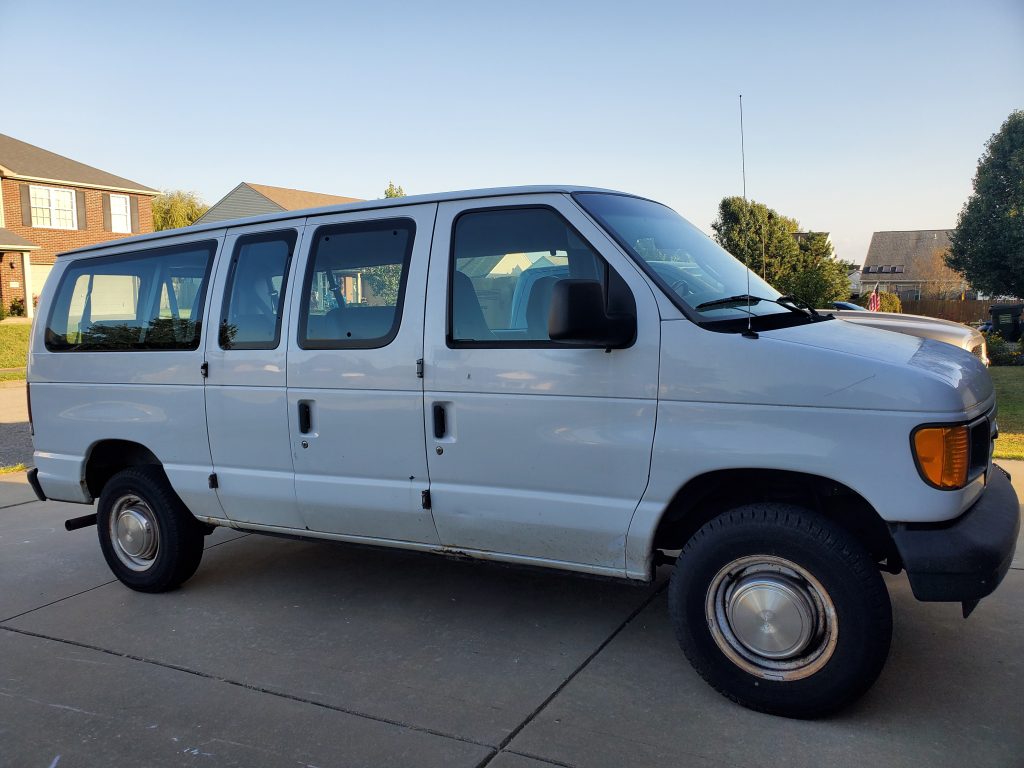 We didn't have room in our 12 passenger van for eight people, a cooler, a large snack bag, a paper box or two full of breakfast items and park snacks, and eight suitcases! Two kids per suitcase and each got to bring a "carry-on" item, pillow, and blanket in the seating area with them.
They also learned how to pack a backpack for Disney World and to make sure to carry all their own necessities (poncho, sunscreen, etc…) because I was not carrying everything for eight people!
Memories…
This is where we began making travel memories and Disney memories with the kids. This is when my husband's children really first began to travel and two of the four have developed a love for traveling because of trips like this.
Memories of "Where's your backpack Kevin" and "Wrong family Kevin" began These are memories that my husband swore we/he would never laugh about in the future…he was wrong!
I look back at the first picture I added to this post on my husband's birthday every year to see how much the kids have grown and changed. We only have the youngest two living at home now and we will be down to one at home in a year.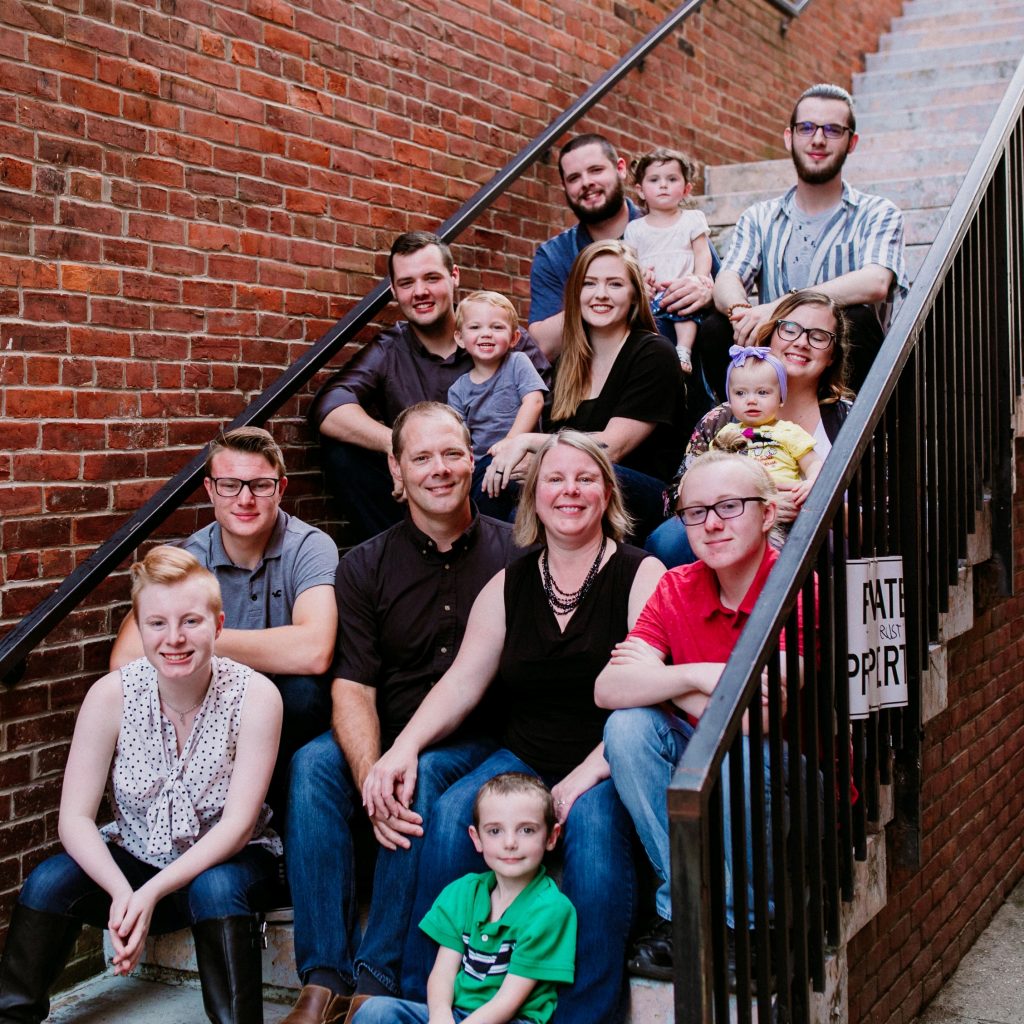 There was only one other trip when all six of these kids got to go together to Disney. That was in 2010 when we did Disney's "Give a Day, Get a Day" promotion where we volunteered at a food bank for a day and got a one day Disney World ticket for volunteering. We hit the Magic Kingdom…of course!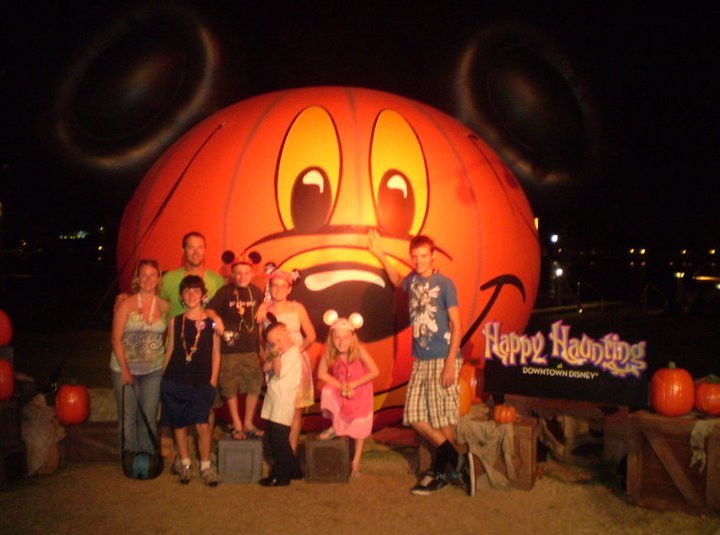 We have done several other trips throughout the years, but we always had a varying number of children with us. This is one of the struggles with having a blended family with kids of various ages, everyone can't go for this reason or that reason.
And the one kid who stayed home the first Disney trip has never traveled with us ANYWHERE!
Sometimes we had five kids…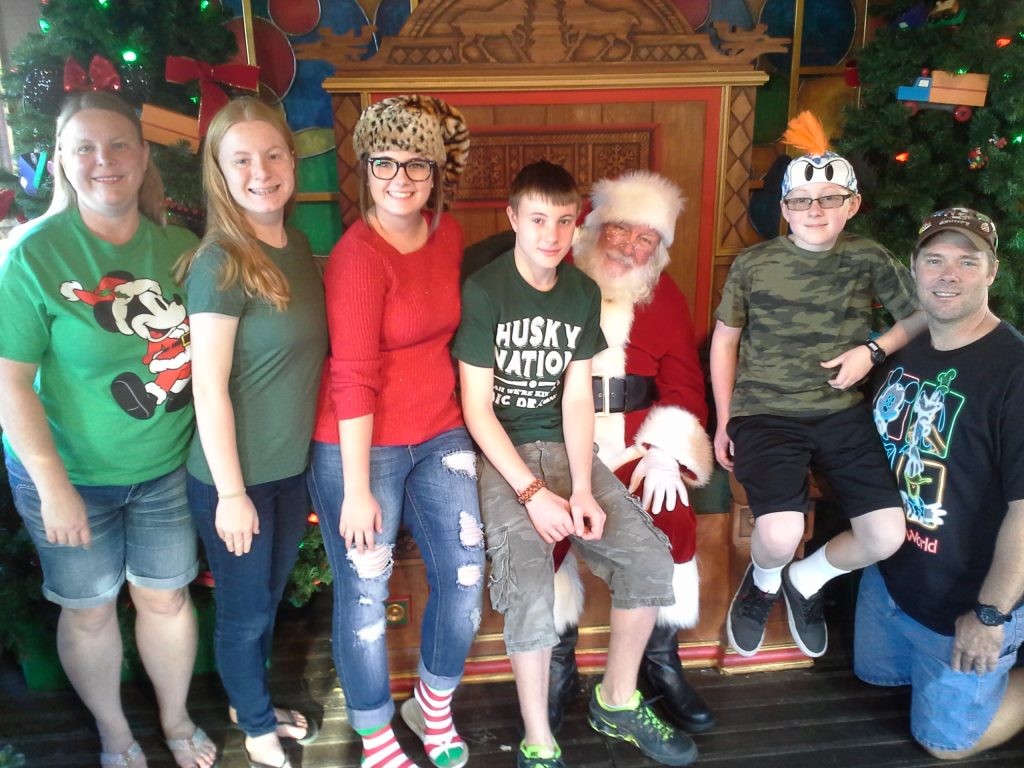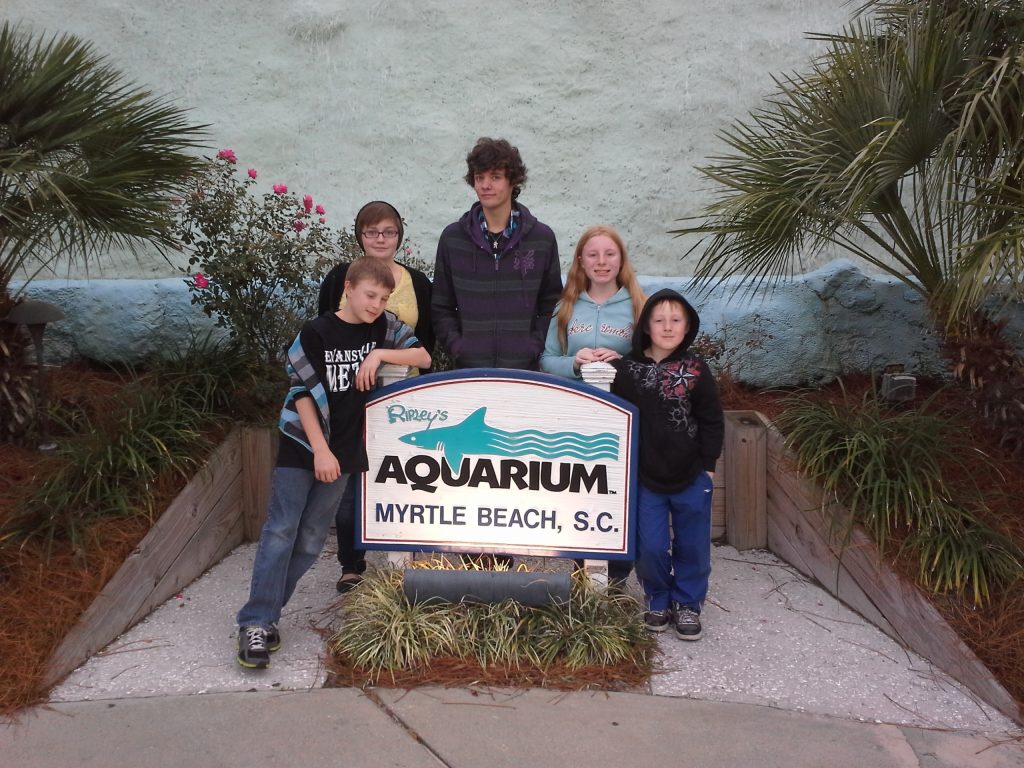 Sometimes we had four kids…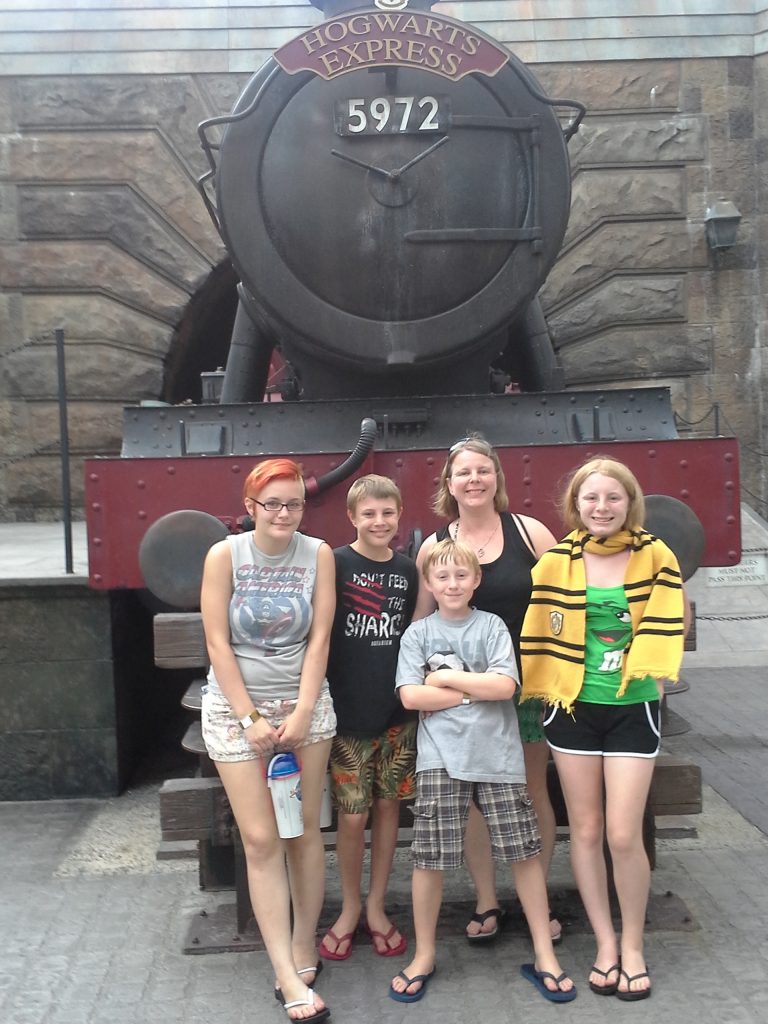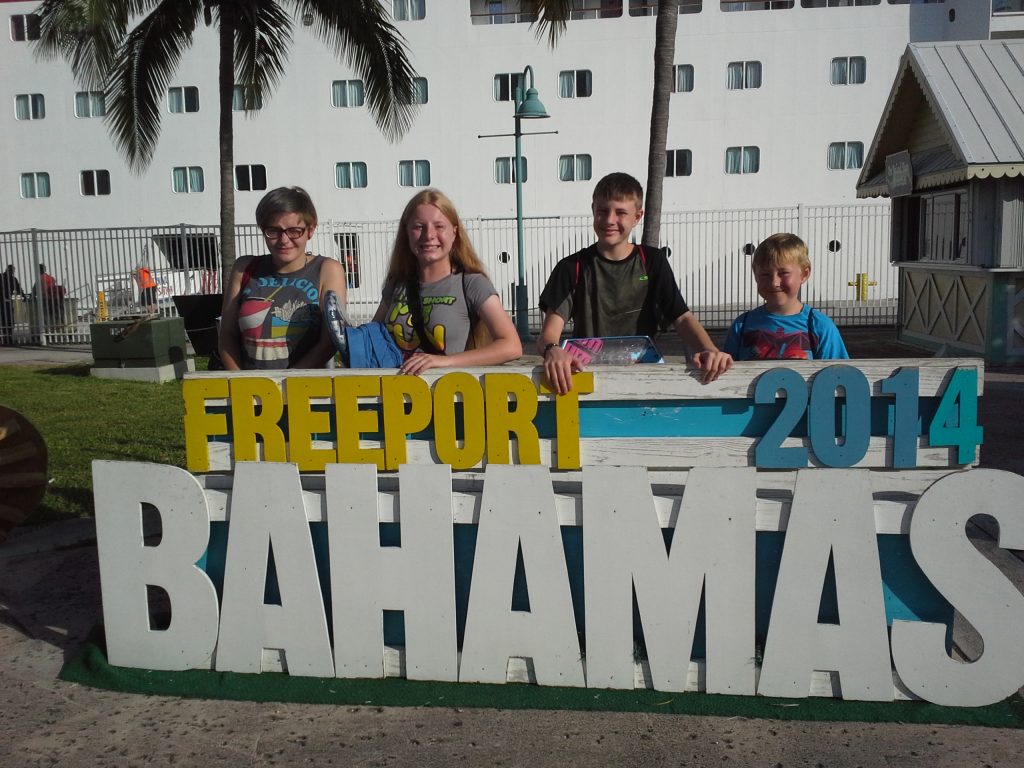 Other times three…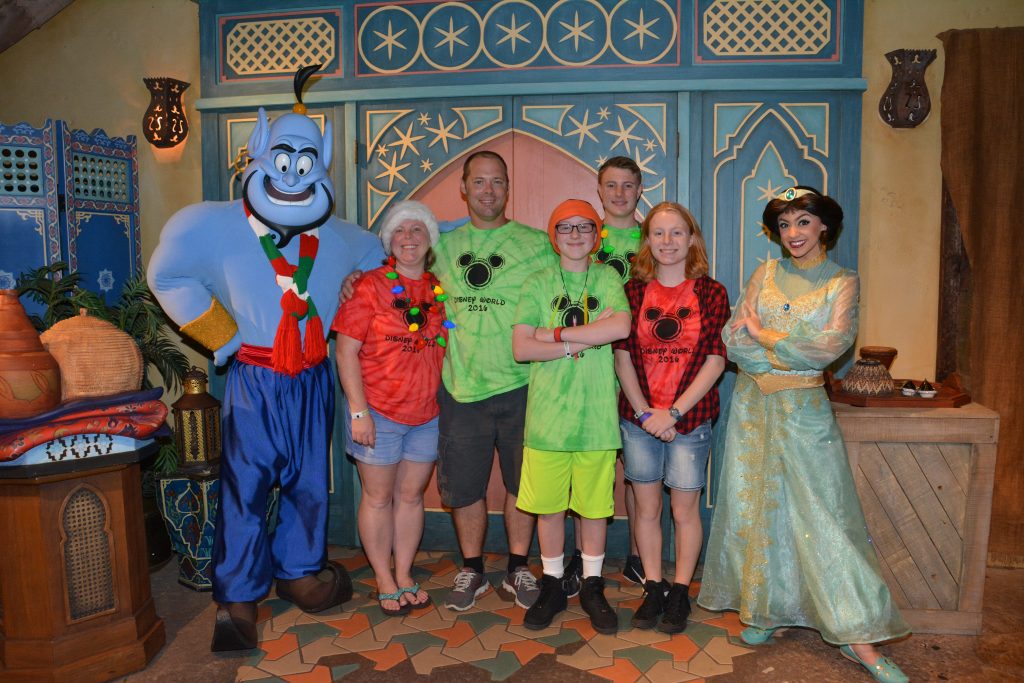 Sometimes just two kids…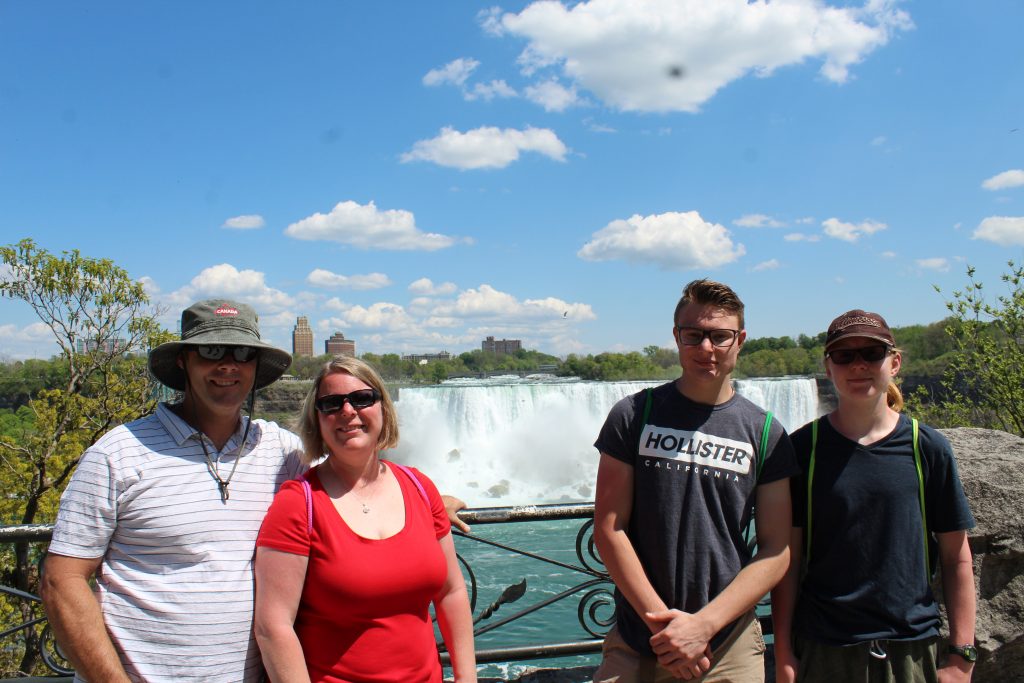 Sometimes only one kid…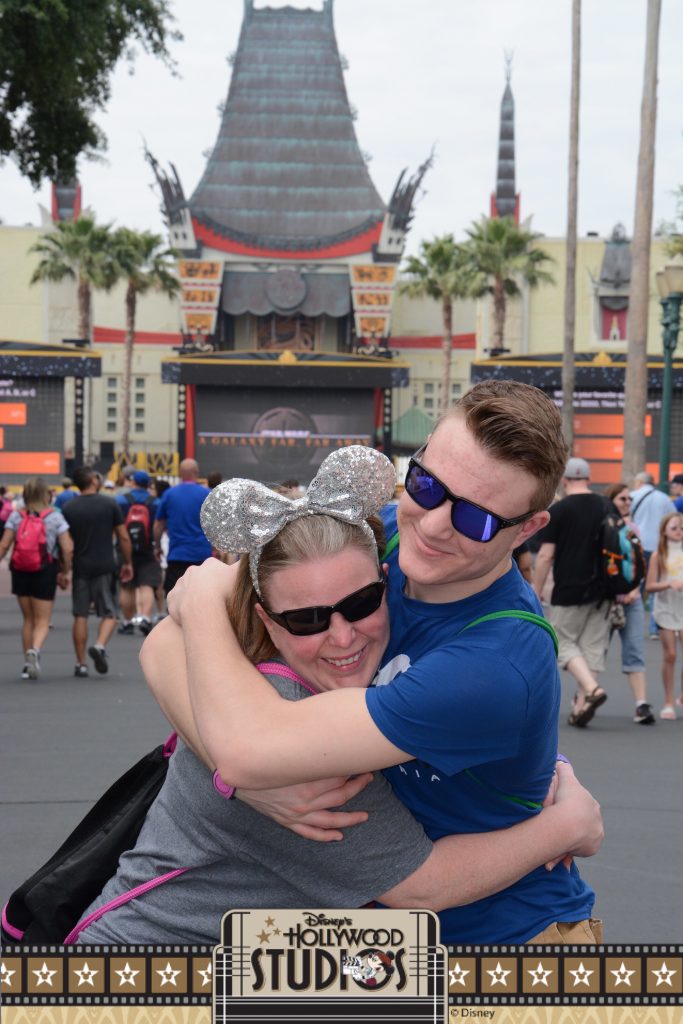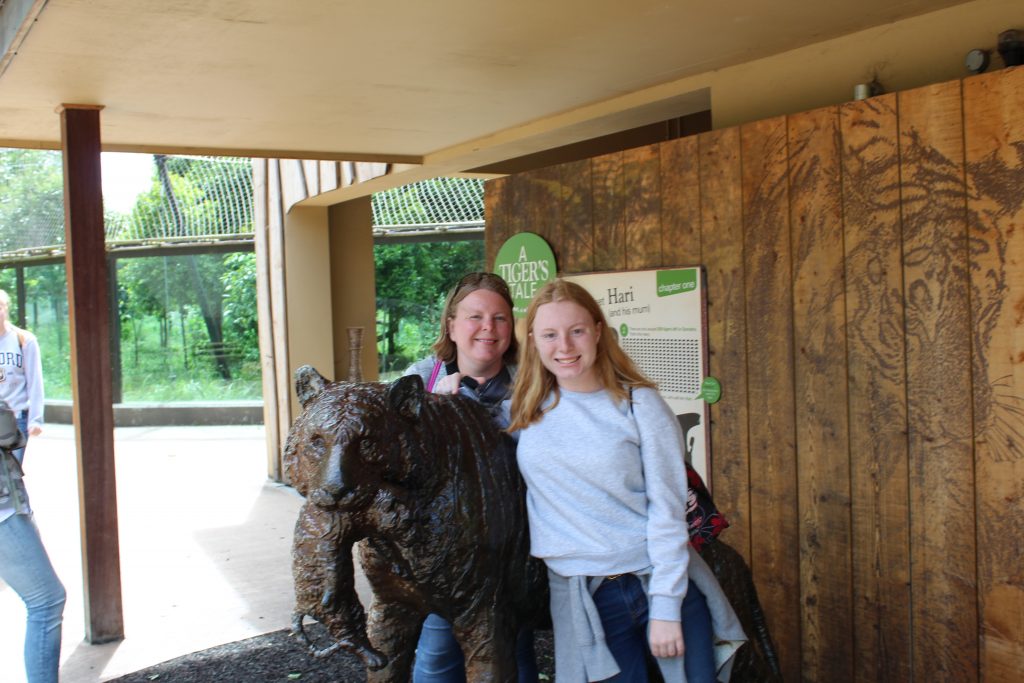 Make summer red, white & cool with Americana styles for the whole family. Shop vacation clothing at shopDisney!
Sometimes NO kids!
The joys of making time to date my partner and maintain a great relationship with my partner!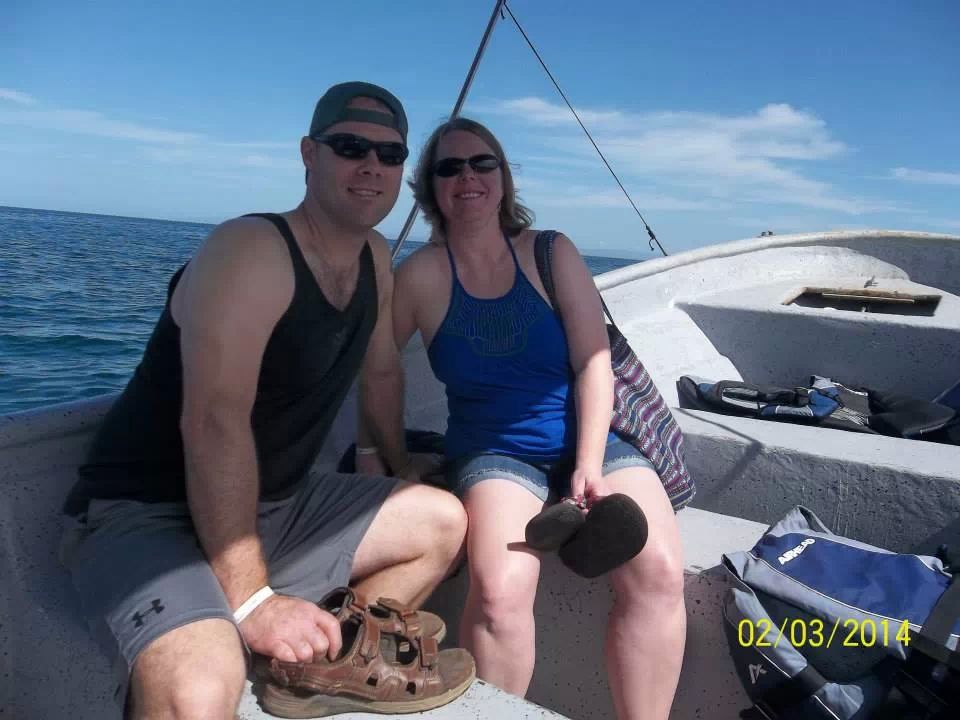 And now…often a wide variety of kids, grandkids, significant others, strays…whatever!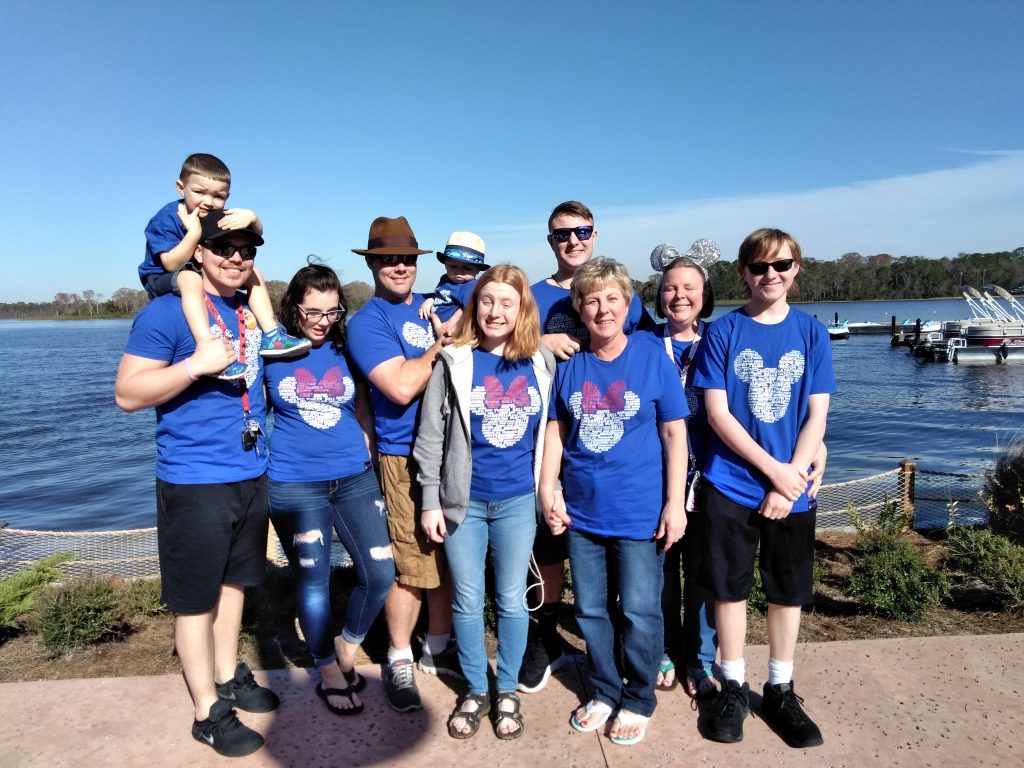 Why so much traveling?
The trips have been great! The sites and activities have been fantastic!
I plan "pre-trip parties" to increase the excitement about the trip, make plans, discuss plans already in place, and just have fun and create additional memories of all the odd things mom throws together!
We have gotten to help the children experience different places, different cultures, different languages, boats, planes, trains, and many, many other things to open their minds to what this world has to offer. I've strived to make well-rounded children and have done my best to offer them many opportunities to learn about the world and life to see what they might like to learn more about.
Now we have endless memories of all of those adventures and we have the opportunity to plan many, many more adventures with our children and, now, with grandchildren too!
So, what's next???
Disney World here we come in fall 2019…with a new group of eight people compared to our 2009 group of eight! (Stay tuned for pictures and info about this new adventure!) I can't wait to attend Mickey's Very Merry Christmas Party again!!