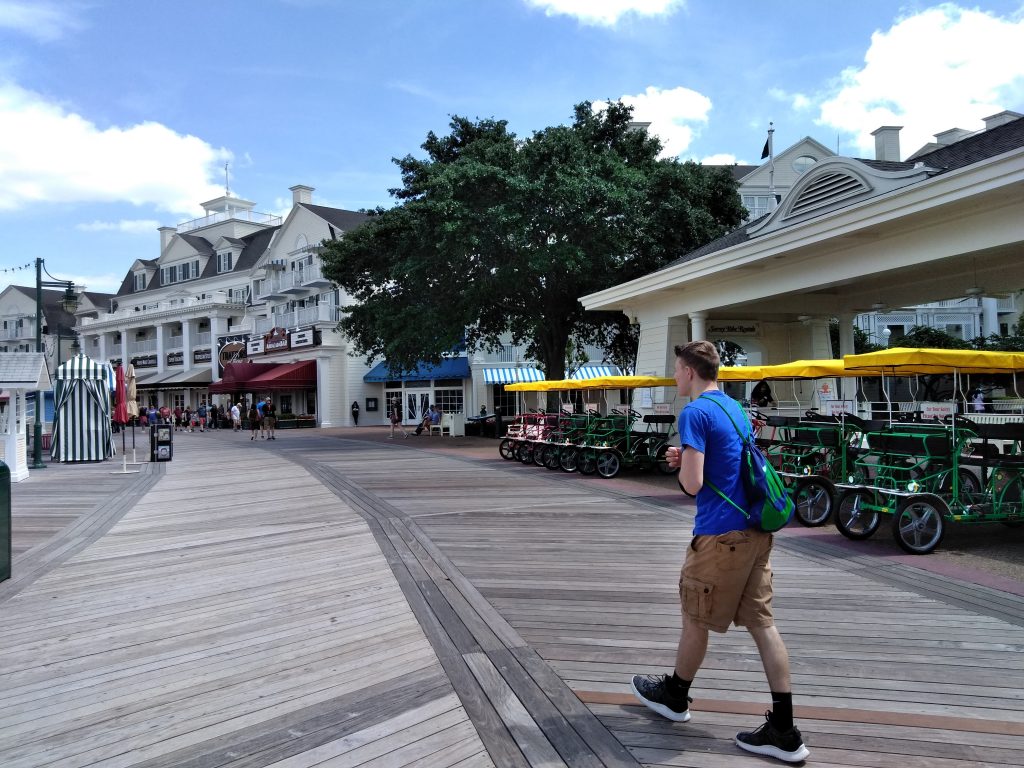 I often hear people in various Disney Facebook groups and other social media outlets asking about what they need to pack in their park bag for Disney World.
I love my "park bag"!
I have been carrying a "mom bag" or "park bag" or "Disney backpack" or whatever you want to call it for years. I take it to Disney, as well as on every other trip I go on. My backpack carries all of my essentials–facial tissue, band-aids, water bottle, chapstick, ponchos, etc… Things I might need when I'm out and about and don't want to worry about having to go find a store to buy them.
My teenagers even carry backpacks with their essentials, both when we travel and when they're doing their extracurricular activities. It's convenient to have our backpacks with our necessities when we need them!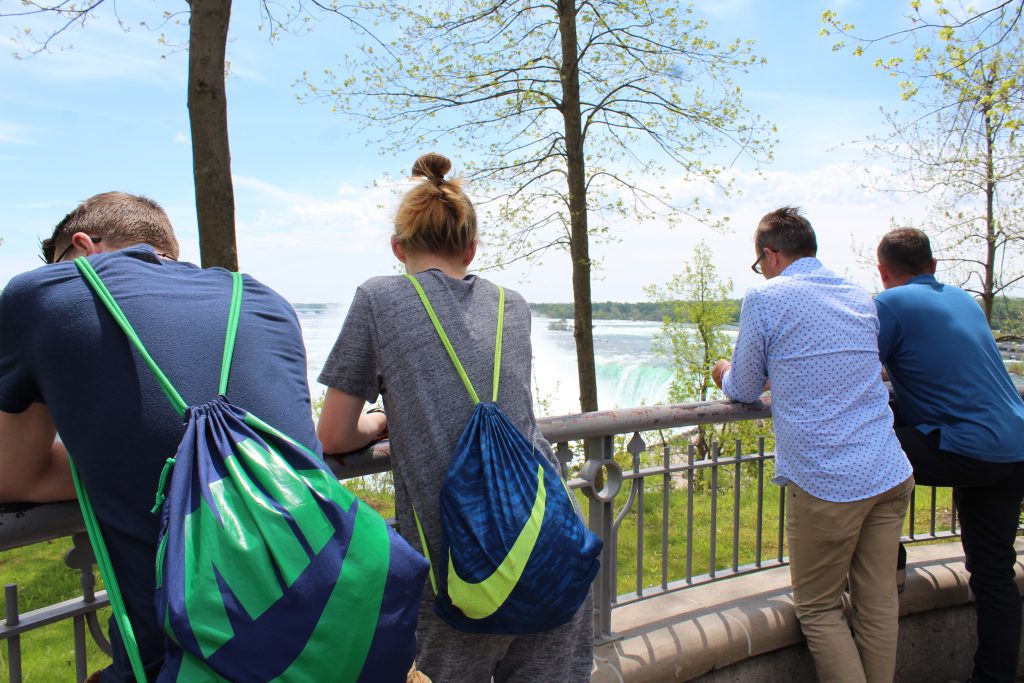 Ponchos and umbrellas are often the items I am most thankful for when we travel! They come in handy WAY too often!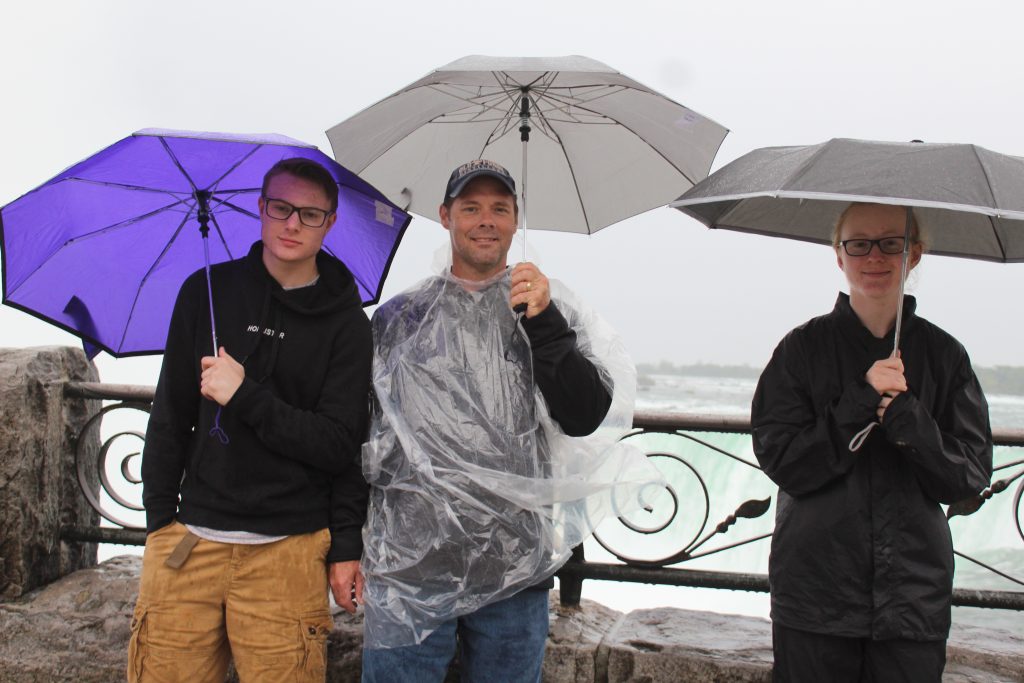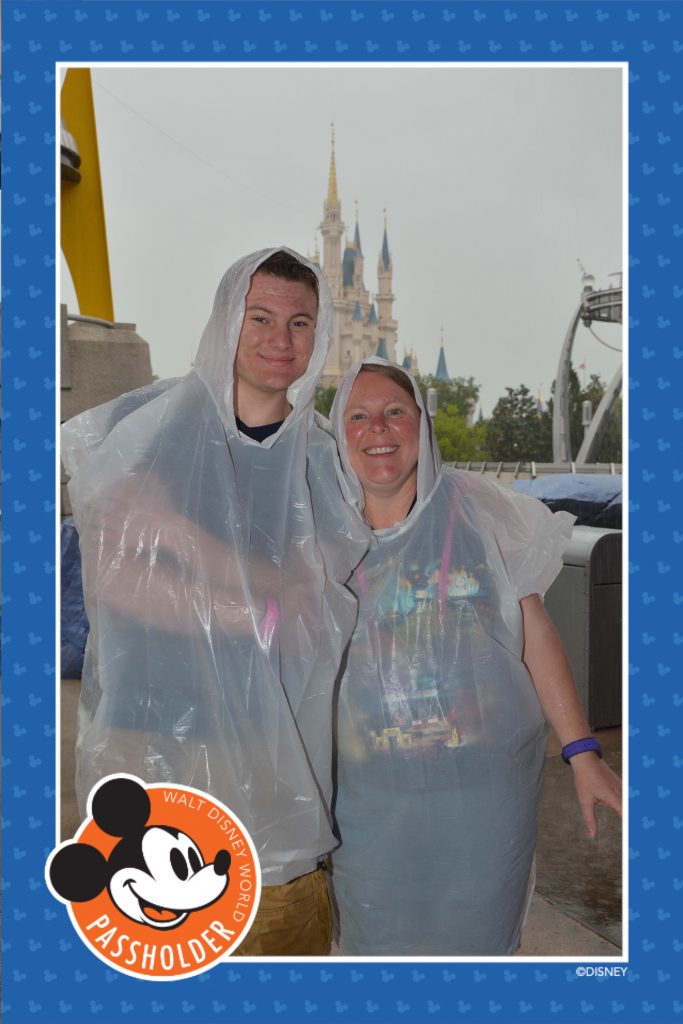 So What's Inside My Backpack??
Since I noticed so many people asking about what to take with them in their backpacks when they travel I've put together kits with the basics of what I keep in my backpack when I travel. The kits consist of:
1 string backpack
4-gallon size bags
5 sandwich size bags
2 disposable ponchos in resealable bags
1 chapstick with 15spf
1 travel pack of sanitizing wipes
1 travel pack of facial tissues
1 first aid kit with 21 bandaids, 2 alcohol pads, 2 gauze pads, 4 safety pins, 3 dental flossers
All held in one additional gallon size bag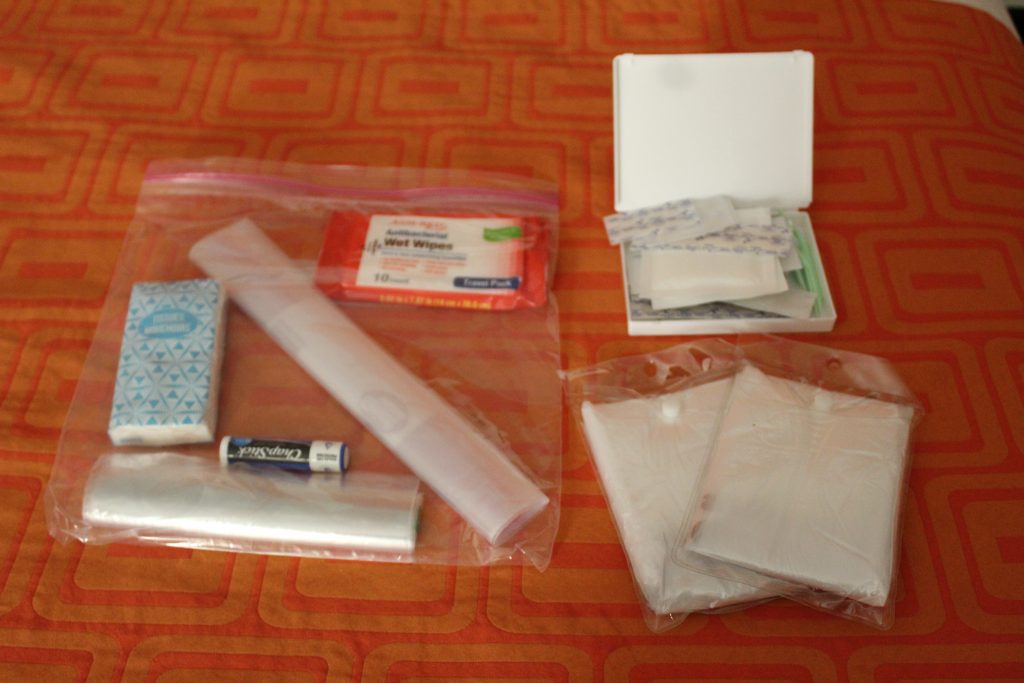 I figure it's a convenient way to get some of your essential packing items together and delivered directly to you with no hassle!
I can also add Disney pins to each Travel Necessity Kit. I, personally, never seem to have enough Disney pins when we go! I absolutely LOVE pin trading!!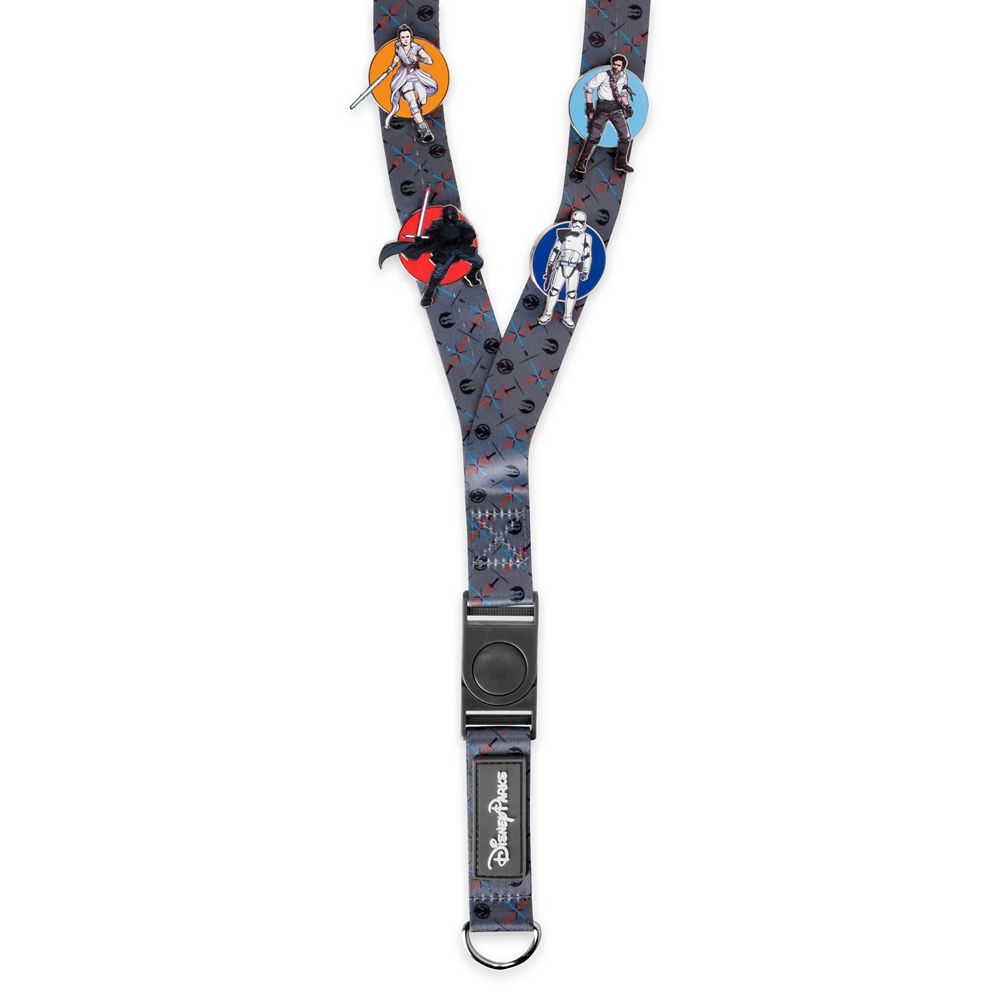 Besides the items included in my Travel Necessity Kit, there are many other things I often add to my backpack, such as:
Snacks
Feminine hygiene items
Umbrella
Sunscreen
Reusable water bottle
Portable charger
Hand sanitizer
A hat for my husband
Over the counter pain relievers
Motion sickness medication
More sandwich bags…I find more uses for those than anyone can imagine!
Wallet with cash, credit card, etc…
And, of course, lanyards and Disney pins when we are at Disney!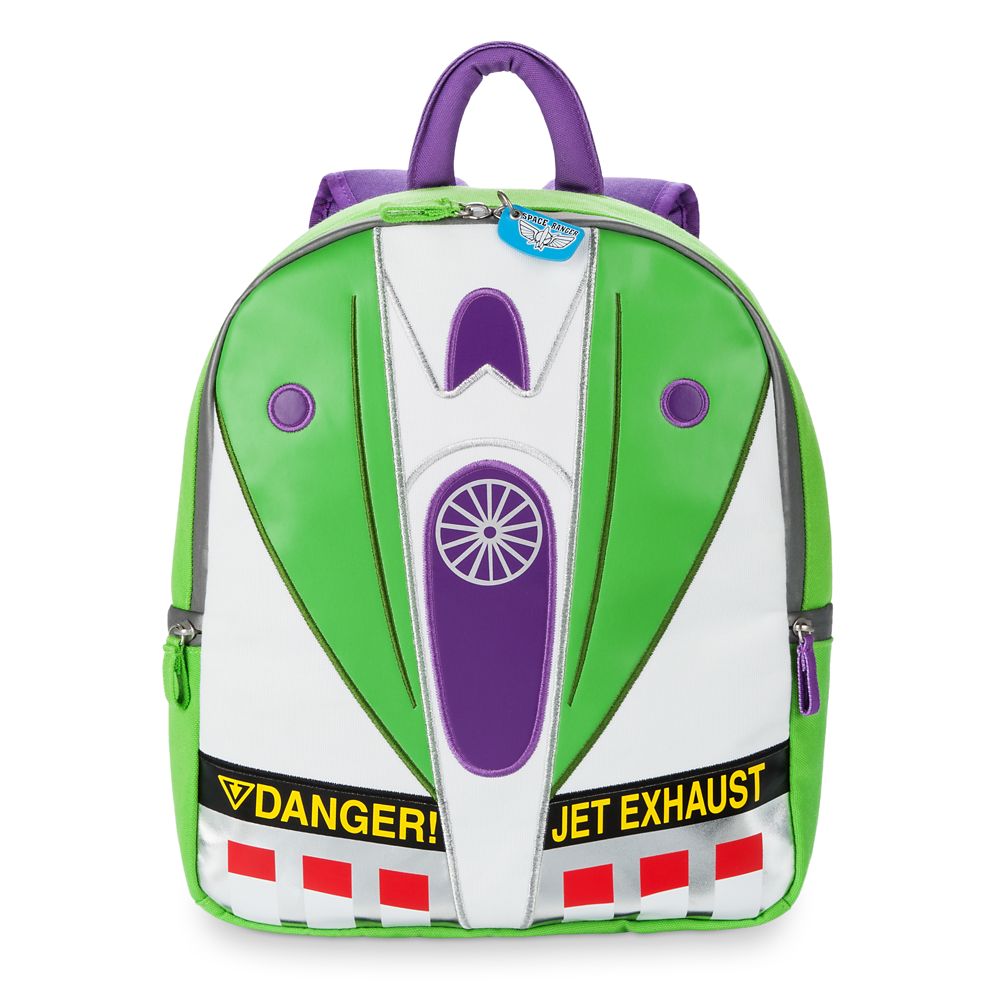 So Why Even Carry a Backpack?
I love having my backpack when I travel! The backpack itself allows me to have two hands-free (rather than carrying a purse or other type of bag)! Any type of backpack will work. It depends on what you are personally most comfortable with. I prefer a string backpack because it's lightweight, but still has plenty of room for all that I need and want to carry!
The list of items I keep in my backpack is not necessarily anything and everything that any person could want or need, but it does consist of my essentials! I utilize the items I carry in my backpack pretty much every time we travel! And so do my kids! I honestly can't imagine traveling without it!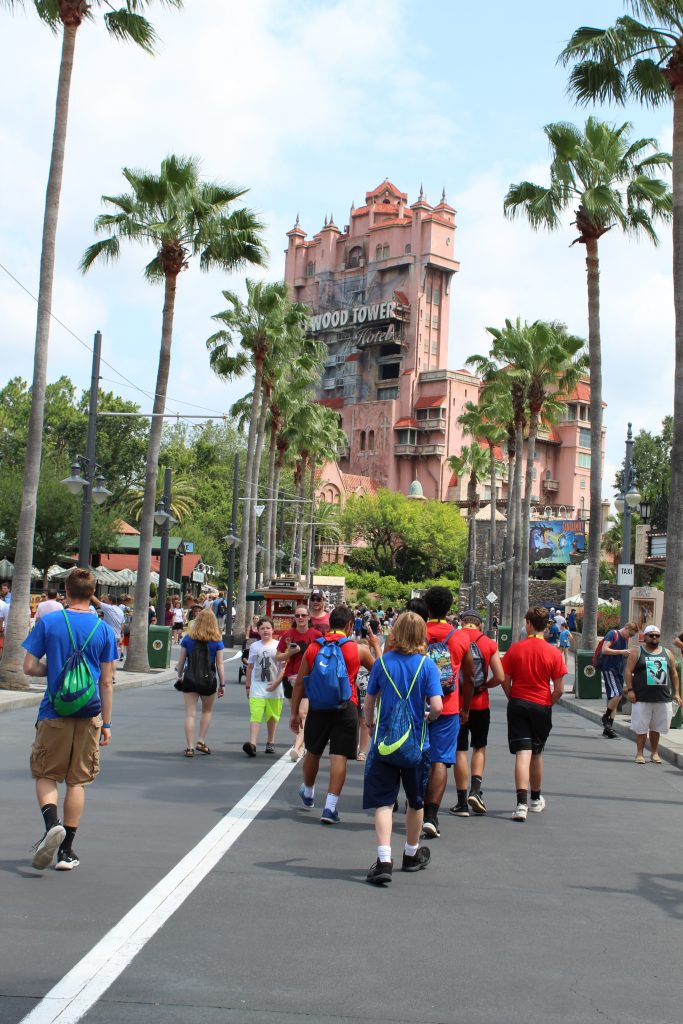 Feel free to utilize the lists above for your packing needs! If you are interested in purchasing the Travel Necessity Kit I have listed above, follow this link! It's nice to be to have everything you need for your travel backpack delivered to your front door!
---