I had the opportunity to take my Girl Scout troop to London and Switzerland when my daughter and her troop-mates were between their Junior and Senior years of high school. It was an amazing adventure allowing us to experience both London, England and Adelboden, Switzerland. There are Girl Scout World Centers located in both cities, with each offering its own unique activities and adventures.
Flurries of New Arrivals at shopDisney! Shop Now!
Today I want to focus on the top 10 activities my teens enjoyed while being in London for just under a week! Here they are in no particular order…..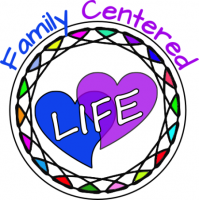 1—The London Eye
The London Eye is such an iconic representation of present-day London to tourists. It appears in pretty much any movie that shows London! I know it was fun to see a movie that features London (such as London Has Fallen…one of my youngest son's favorite movies) and point out all of the places we had been!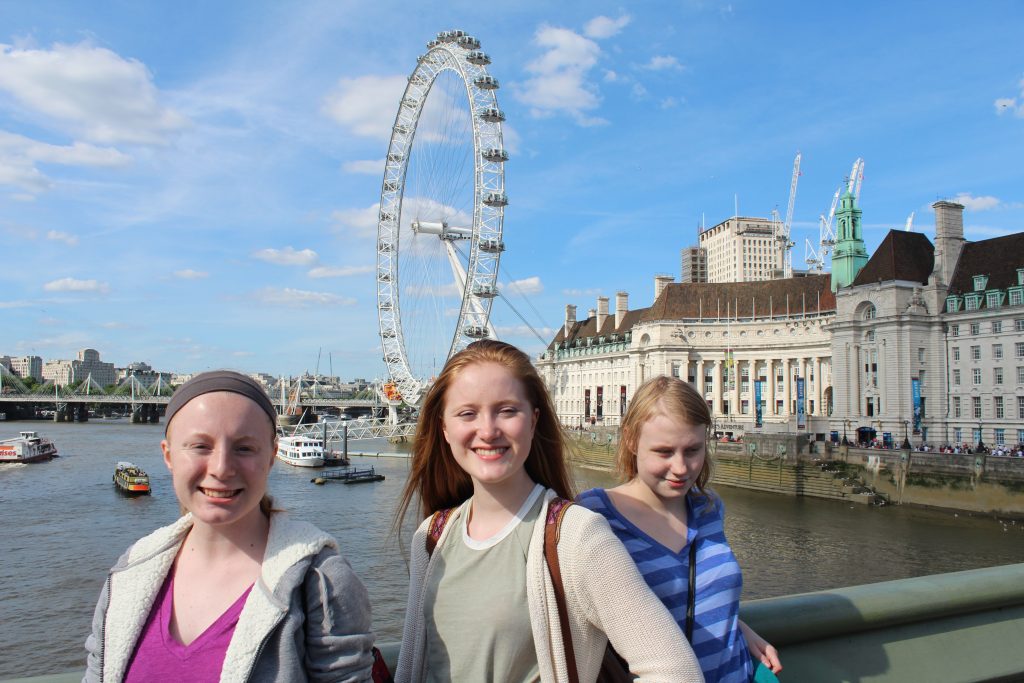 The London Eye offers great views and a wonderful opportunity for pictures! It's amazing to realize how large it is and to be able to be inside one of the pods. Plus, it's fun to look out from the London Eye and point out where you have already been and what you plan to do on another day.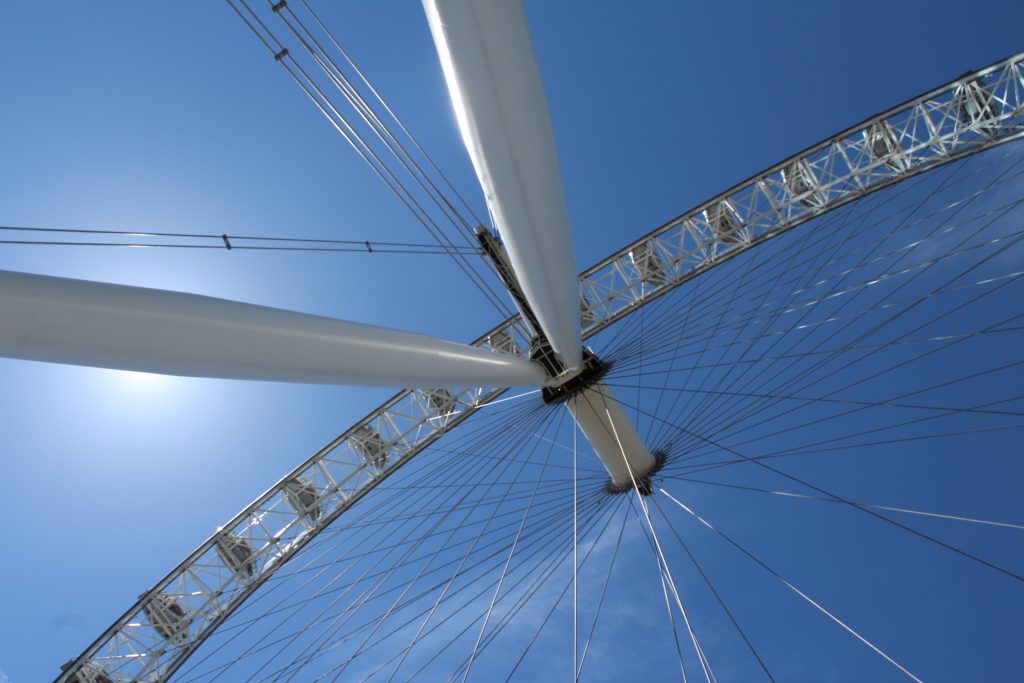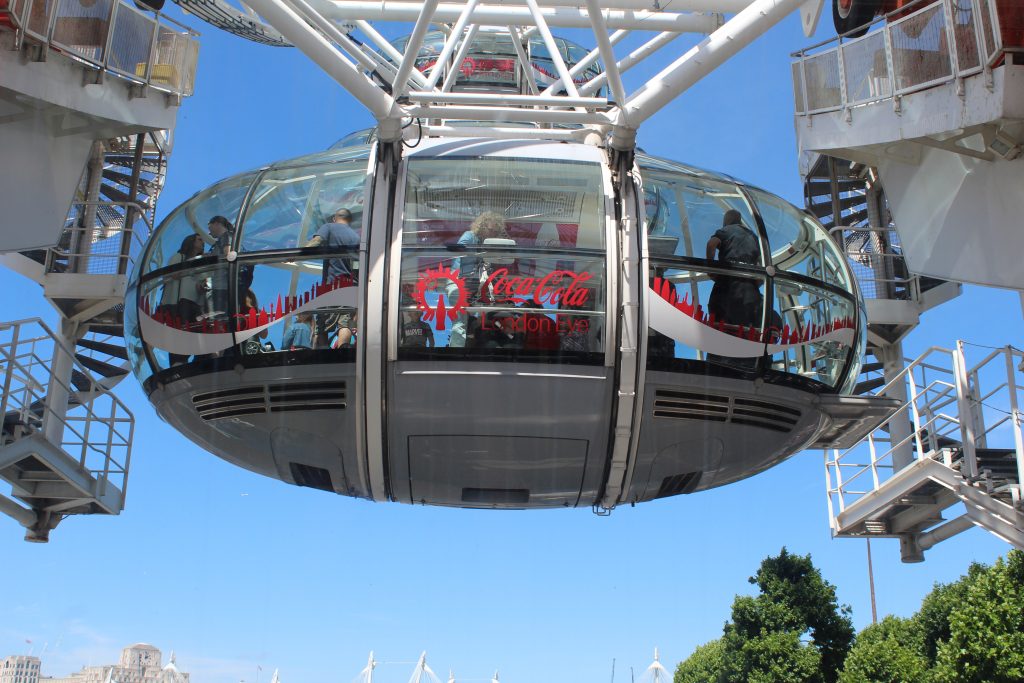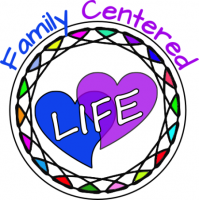 2—Eating fish and chips!
Another stereotypical traveling tradition in London is eating fish and chips, but it is definitely a must-do activity! We were able to get fish and chips three times while in London (….and learned that zoo food is the same quality in any country!). My favorite location was a small restaurant we found near the Tower of London. We only happened to stumble across it while trying to find a place to eat so we could get out of the rain!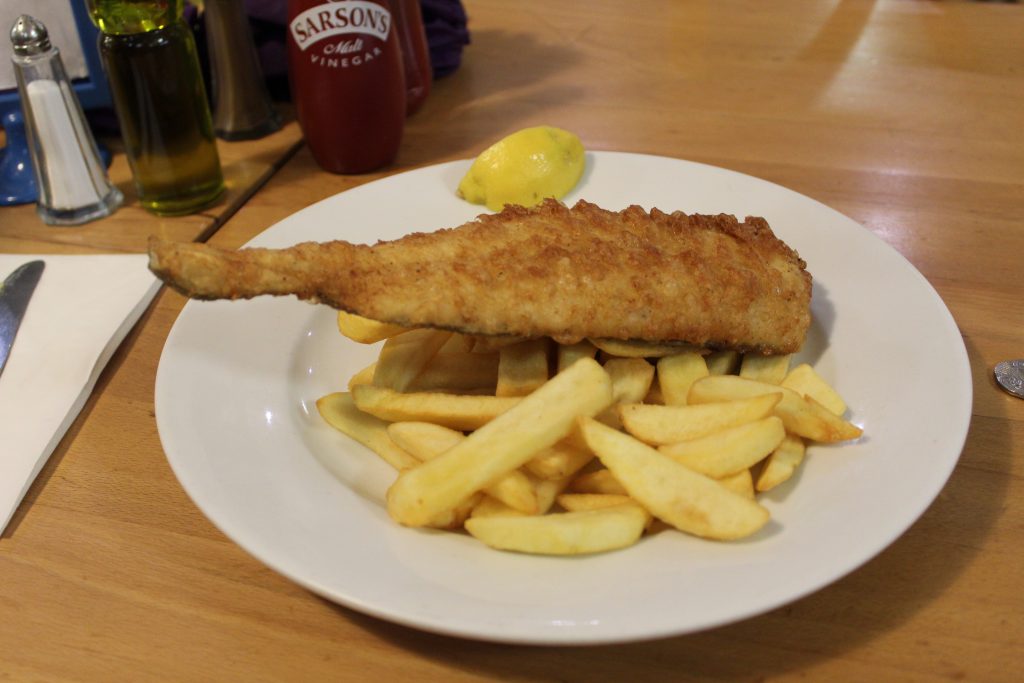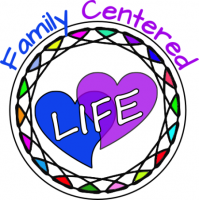 3—Food in General—Try new things!
The variety of food in London, like most large cities, was amazing! There were pubs (with fish and chips of course), Sunday Roast, and endless authentic restaurants from around the world! We had the opportunity to try all of the above!
Sunday Roast was something I had never heard of before going to London and it was a neat treat!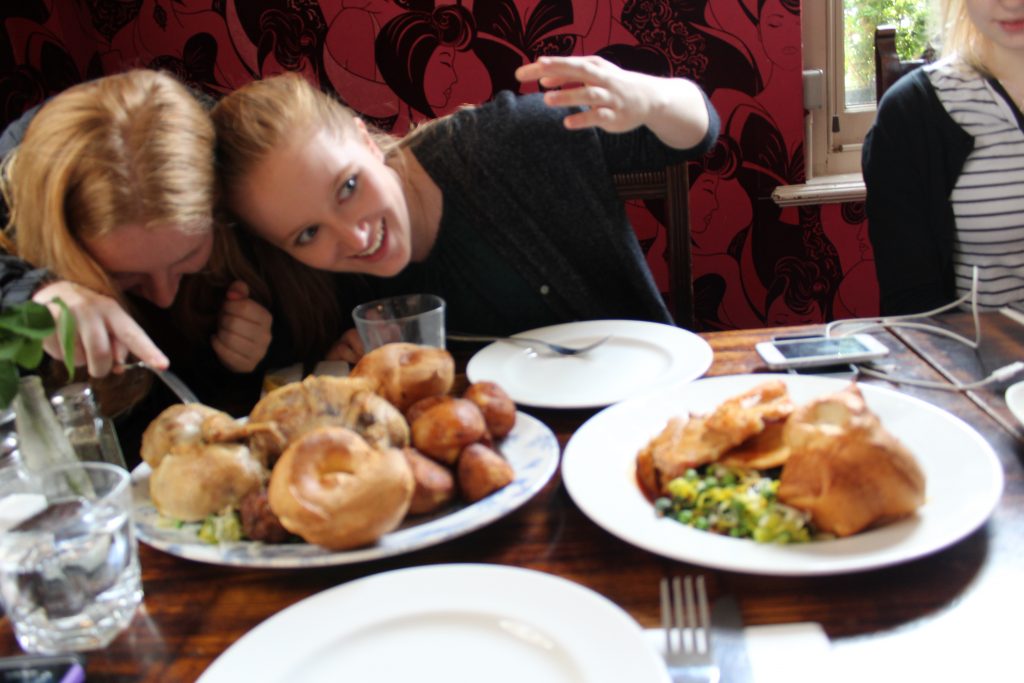 Additionally, my daughter and I even got to try Afghan food one night while the other girls in our group had food from Spain! My daughter and I had no idea what we were trying and it was actually after we came home when we realized it was Afghan food. My daughter liked what she tried so much she has looked up the recipe and made it at home for our family!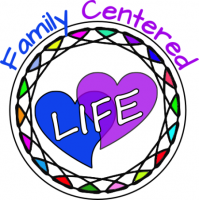 4—Riding on The Tube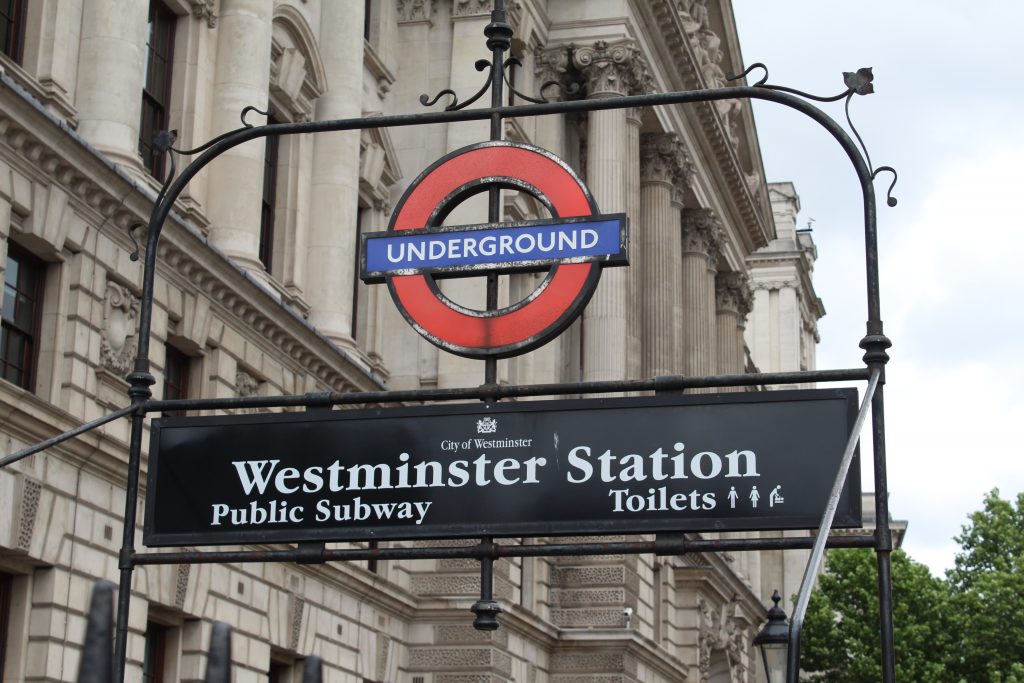 The tube a great mode of transportation and a great adventure! Our teens learned to navigate the system….and not to expect elevators or escalators everywhere you go! They were also able to see how exceptionally pleasant everyone was in London! We even had random men help us down the stairs with our luggage when we took the tube to the airport on our way to Switzerland—that is definitely something I do not think I would ever see in the U.S.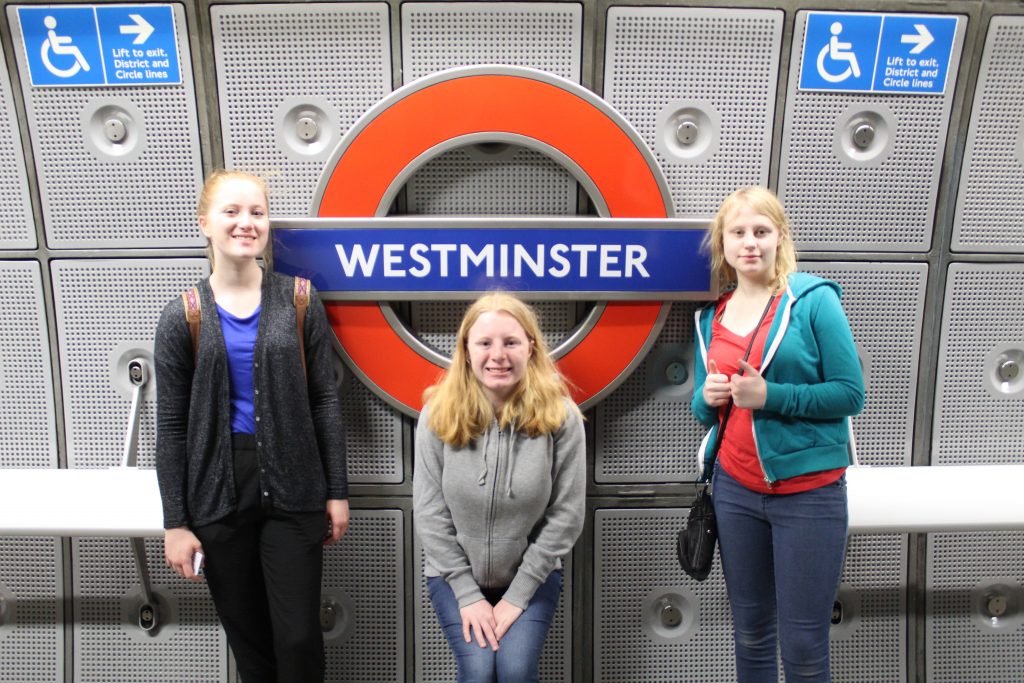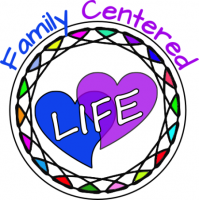 5—Platform 9 ¾
Need we say more??? Harry Potter!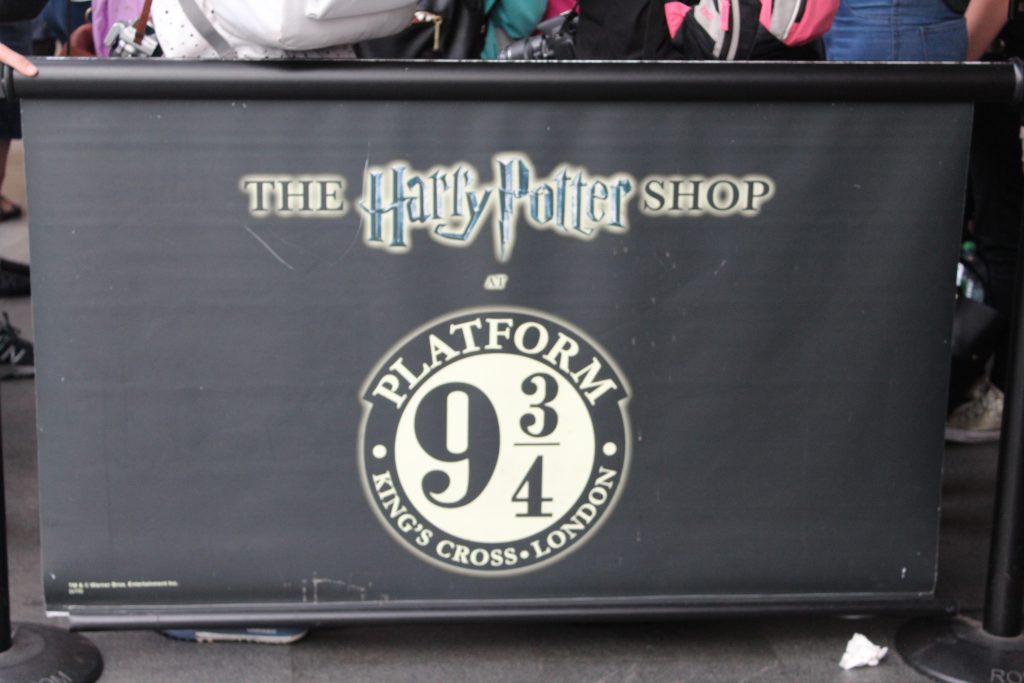 It is located at the tube station at Kings Crossing and was really fun to get to see and experience!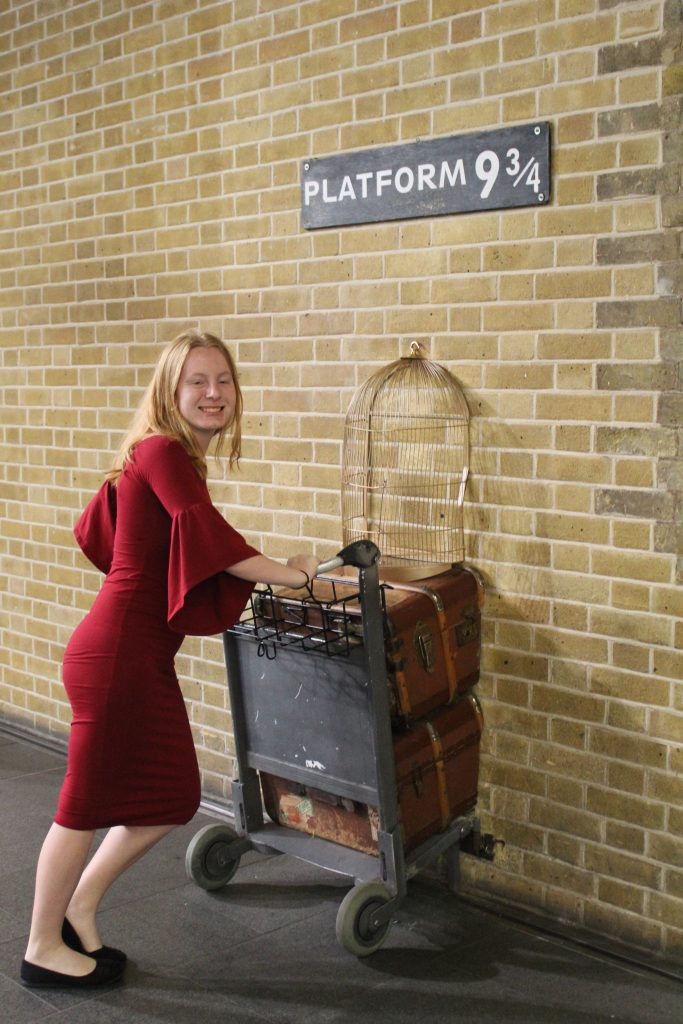 Platform 9 ¾ is a gift shop with a replica of one of the luggage trolleys from the Harry Potter movies just outside the store entrance. It is made to look like it is halfway through the wall and you are getting to go through the wall with it! It makes such a great picture! Plus…remember we are Girl Scouts…we were able to get patches in the shop to add to our uniforms!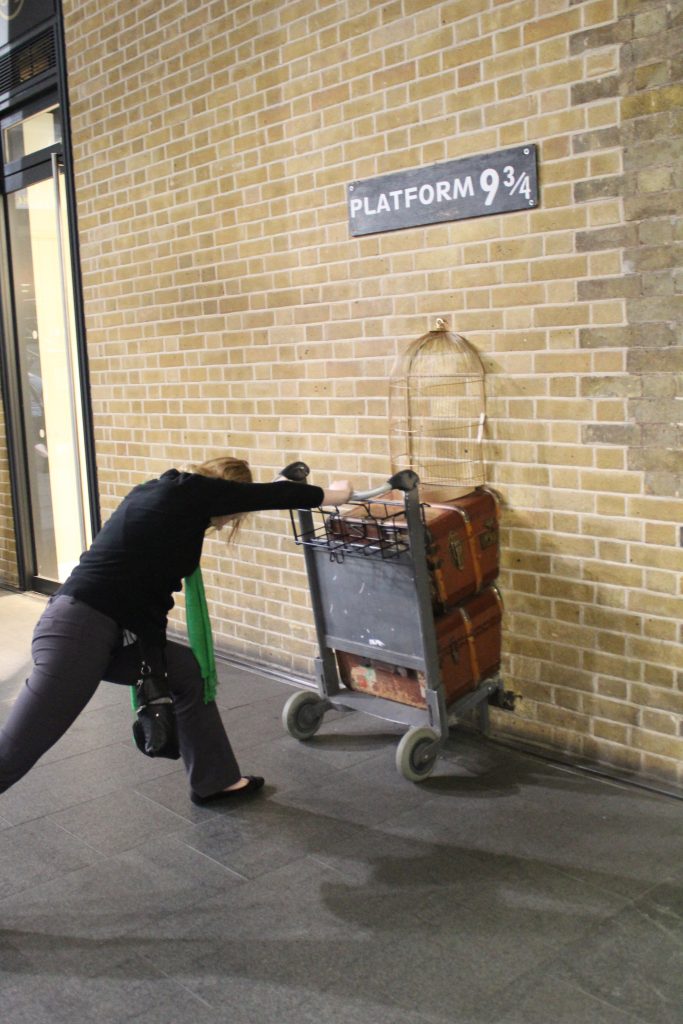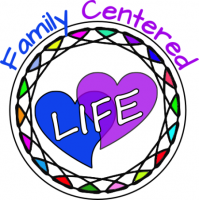 6— The London Zoo
My family has always loved zoos and my Girl Scouts were just as excited about them. London was not the first trip my Girl Scouts had ever gone on and we have often added zoo stops to our other adventures as well.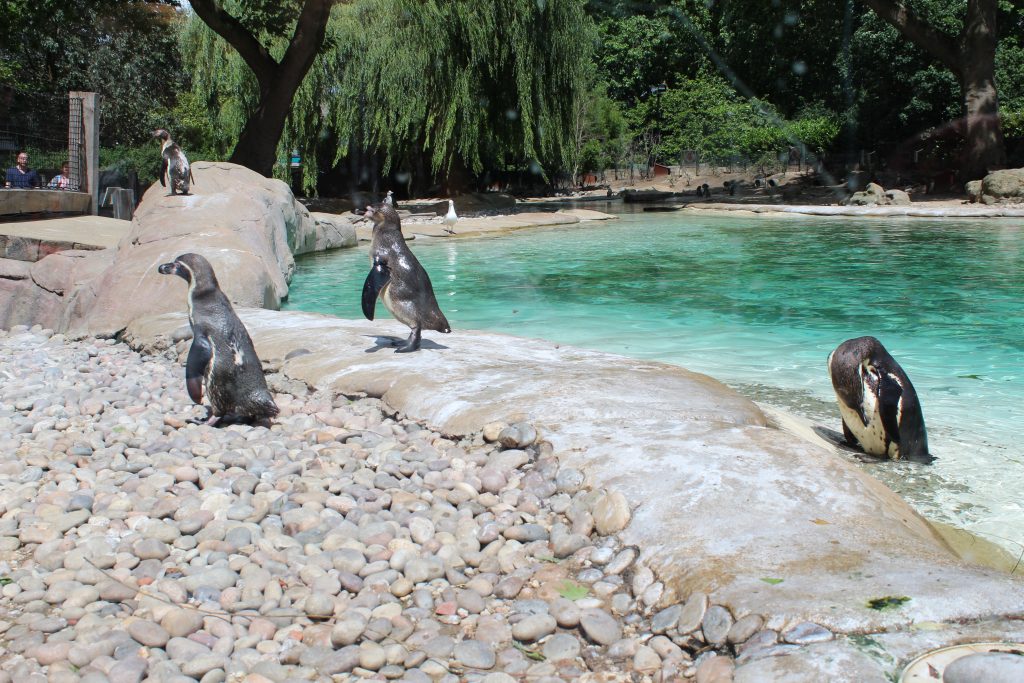 The London Zoo was a huge zoo and we had lovely weather to wander around! It contained a wide variety of animals and was well kept.
I had a particular love for some of their warning signs! The sign below was worthy of a text home to my husband in Indiana!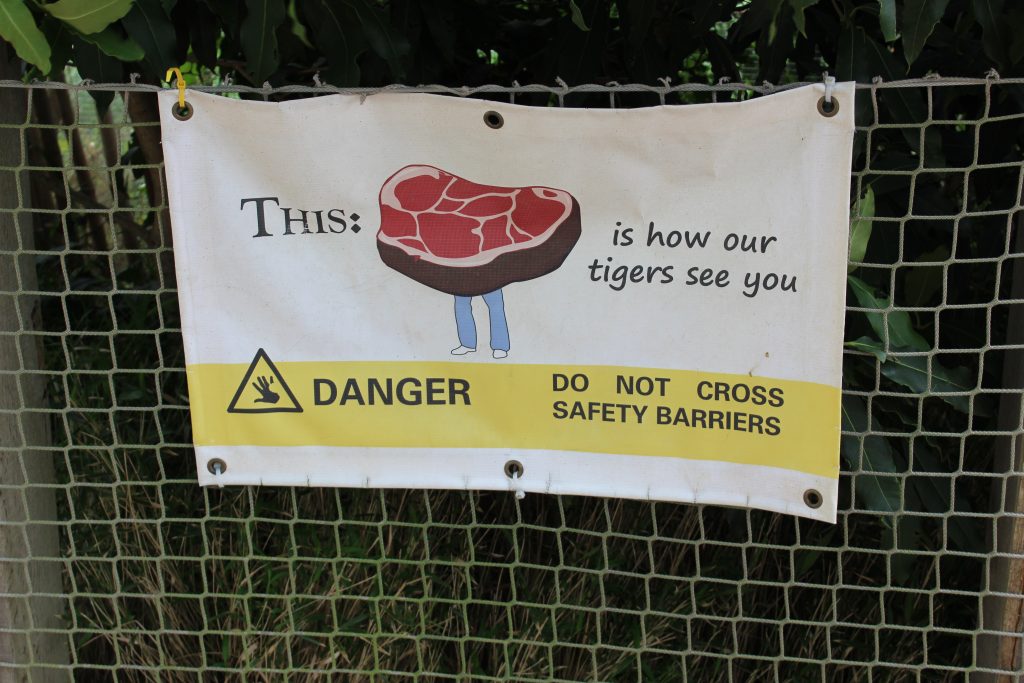 PLUS….we were able to see where a scene in the first Harry Potter movie was filmed at the London Zoo!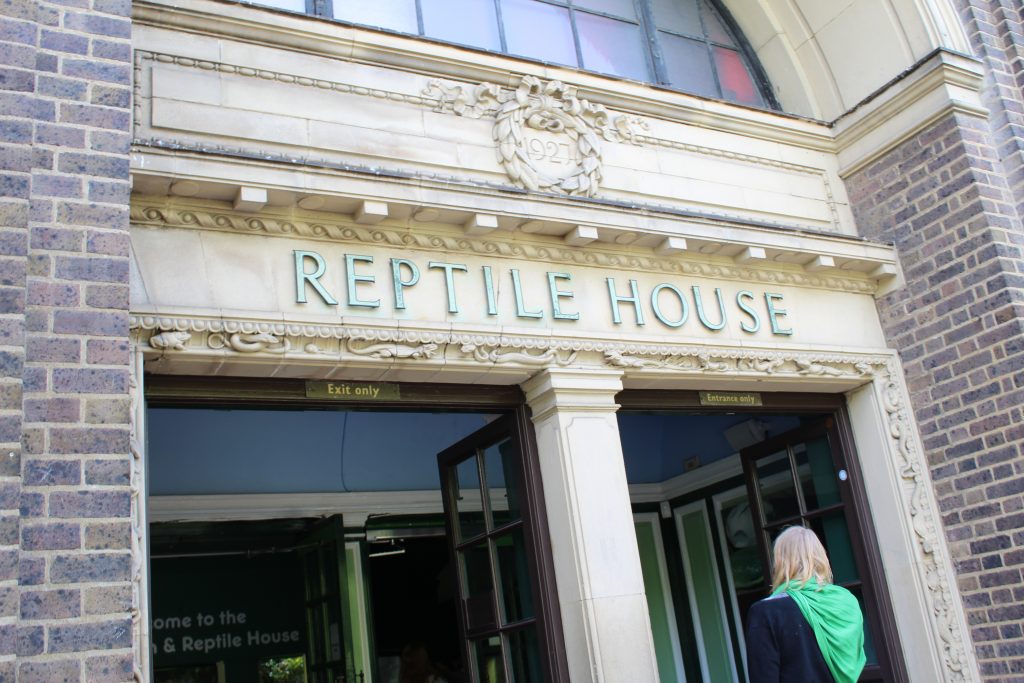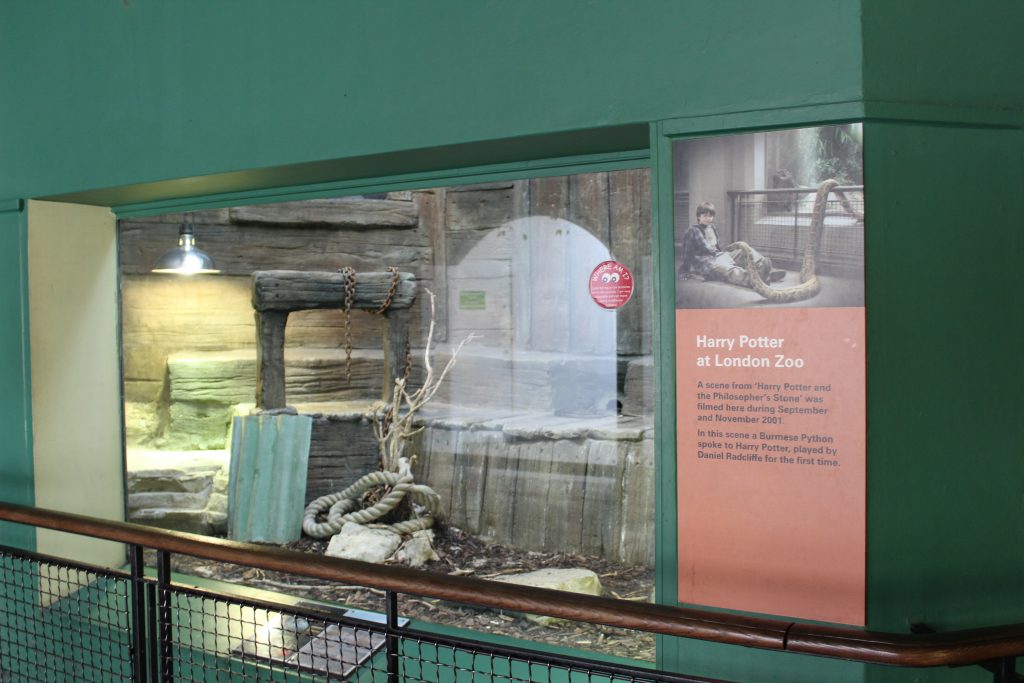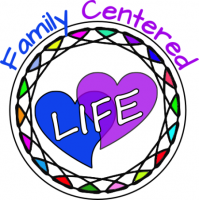 7—Changing of the guard at the palace
The Changing of the Guard at the Buckingham Palace is a great experience and a must-see event! It was a great show with a great tradition behind it!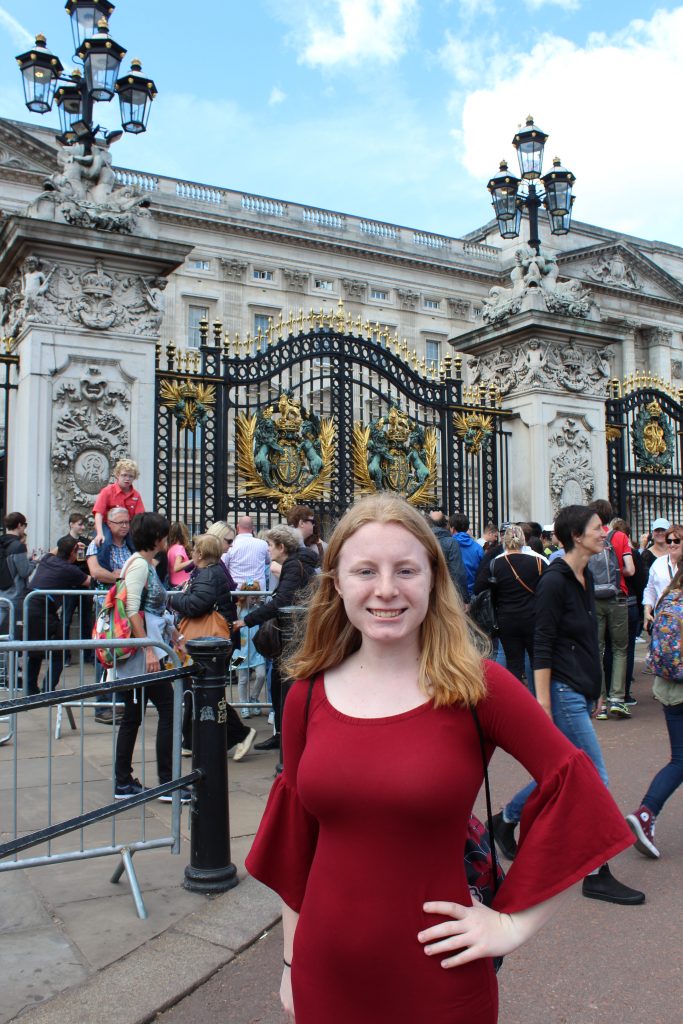 However, for those of us who were lucky enough to be Girl Scouts staying at the Pax Lodge Girl Scout World Center, we had the opportunity to be able to be inside the gates for the changing of the guard. We had to request the opportunity and wait to see if there was availability and if we were chosen. Our troop was lucky enough to have this opportunity and stood by dignitaries from another country for this event.
We were able to stand inside the gates for the ceremony. Specifically, we were able to sand on the steps in front of the black door straight ahead in the picture below.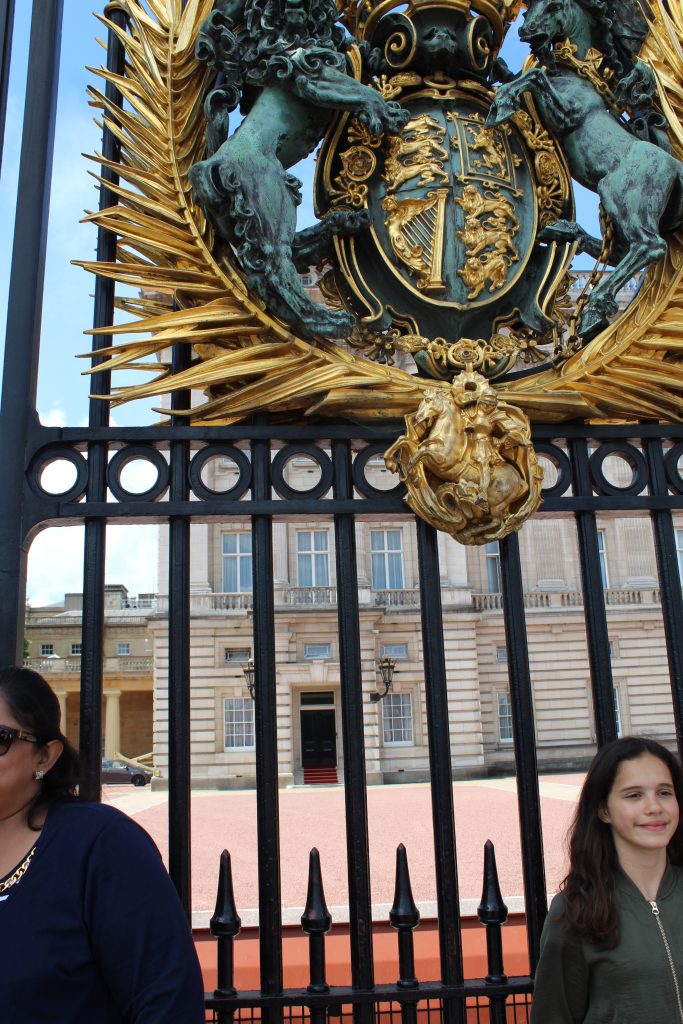 Now, because of the privilege to be inside the gates, we were not allowed to take any pictures. We were able to get pictures afterward with the gates behind us, but not while we were inside the gates.
However, while inside, we were close enough to hear the guards having conversations while they were going through their ceremony! That was a treat in and of itself! It was amazing to think they knew their routine and their fellow soldiers well enough to have conversations about their home lives while going through the motions.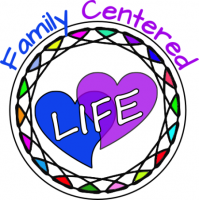 8—Tower of London and London Bridge
We were able to see some of the many historic aspects of London at the Tower of London. We were able to see suits of armor, a great dragon, and even the crown jewels! However, it is one of the museums in London that has a fee associated with the entry. Many of the other museums are free! However, it was well worth the cost to be able to see such as historic location.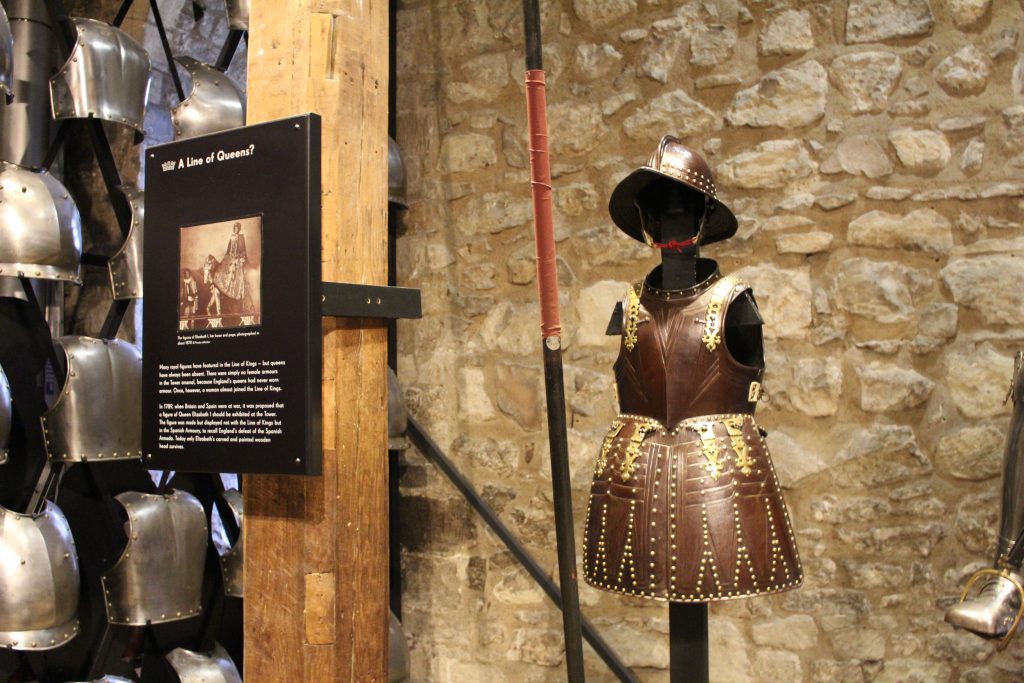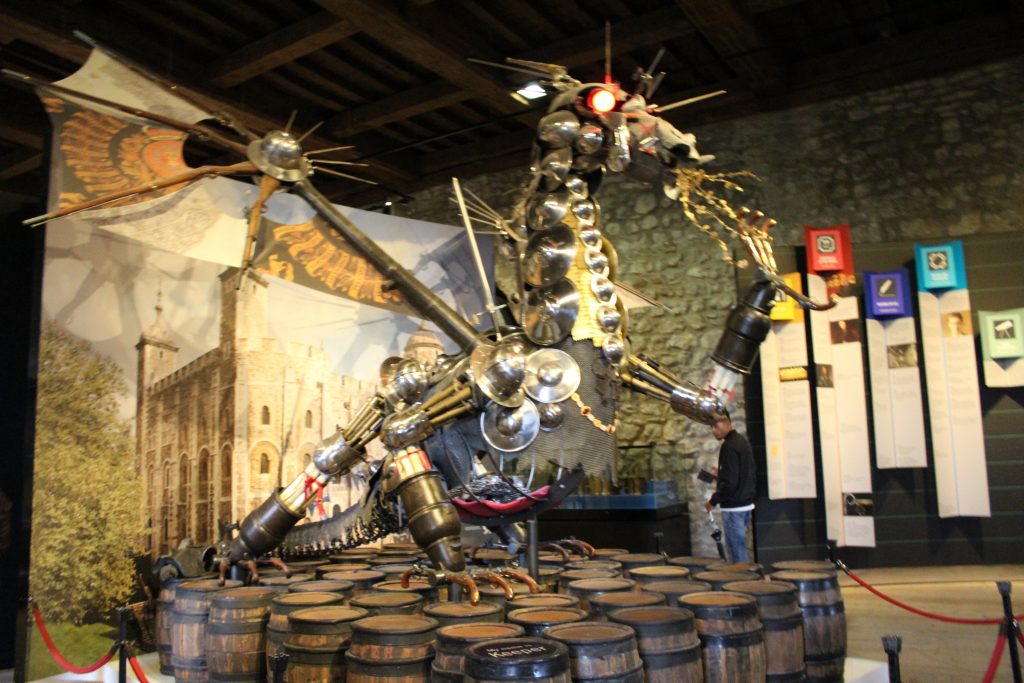 The day we went to the Tower of London was rainy and picture-perfect! We were able to get some beautiful pictures with the London Bridge in the background!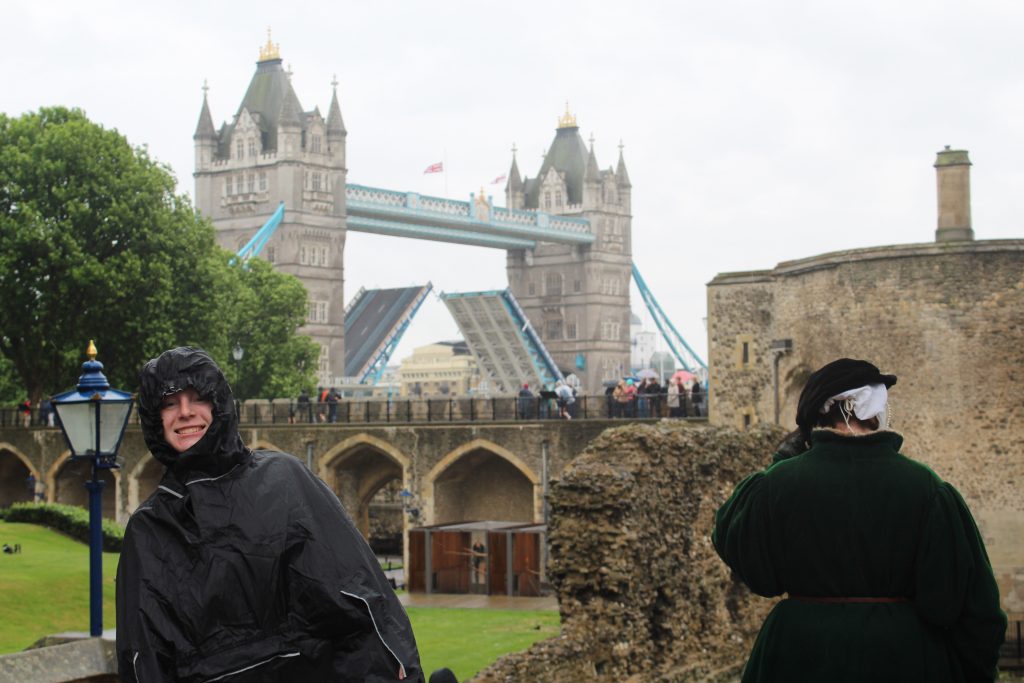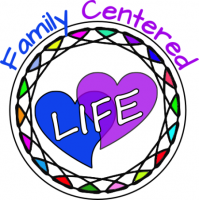 9—West End
West End is London's version of Broadway! We had the opportunity to see a professional show while in London and it was a great experience. Though we learned not all theaters in London have air conditioning. As an American, it was odd to see signs stating there was air conditioning, considering we just assumed everywhere had air conditioning like in the United States.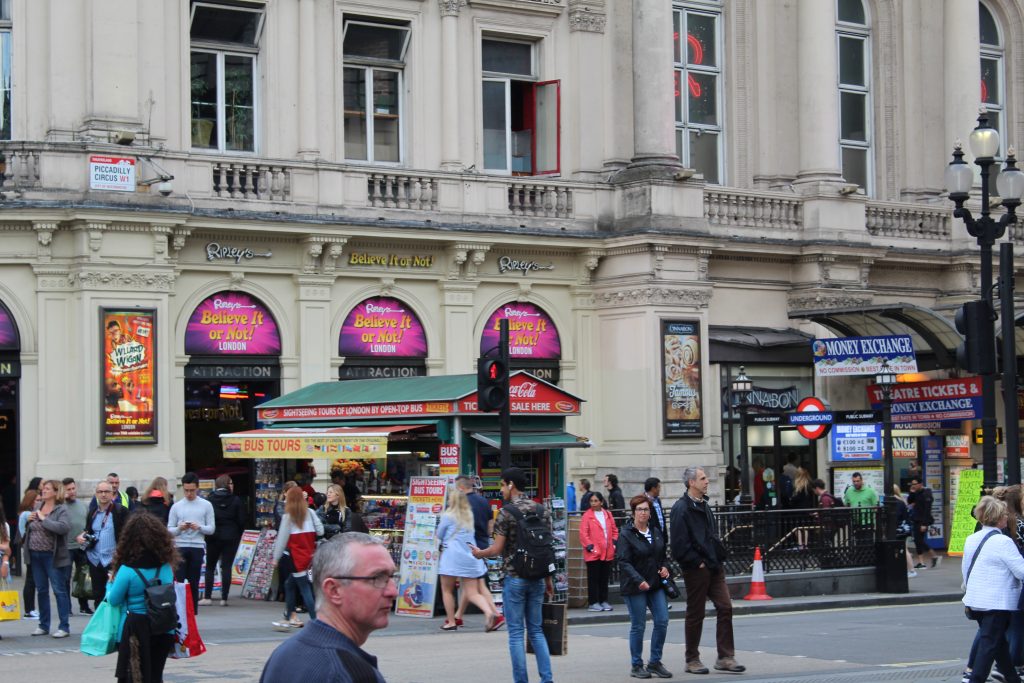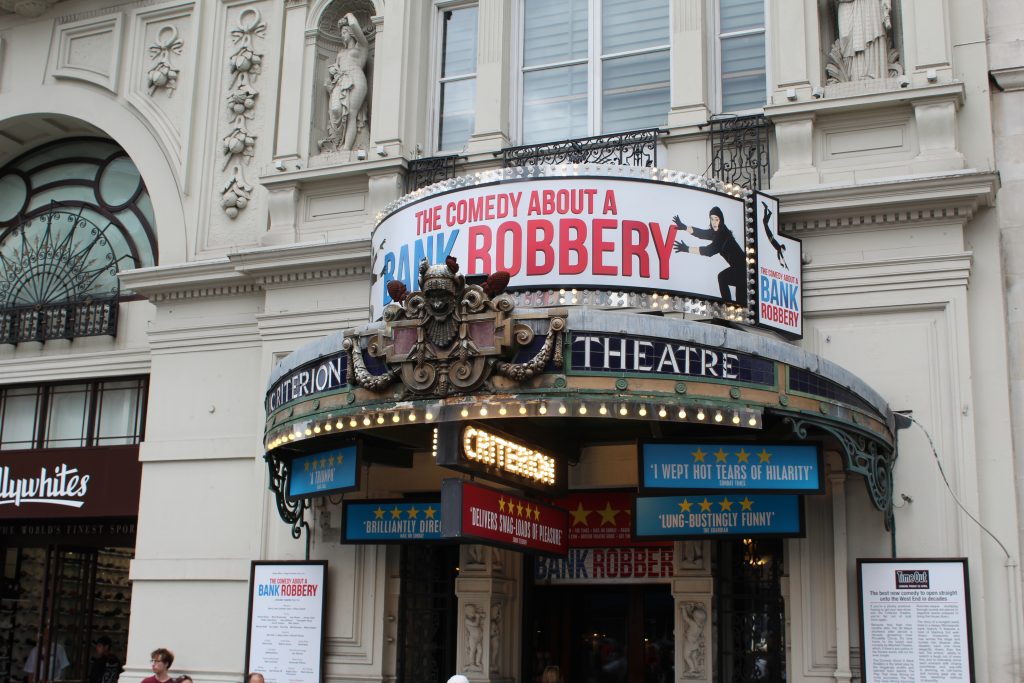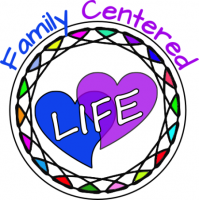 10—Just wandering around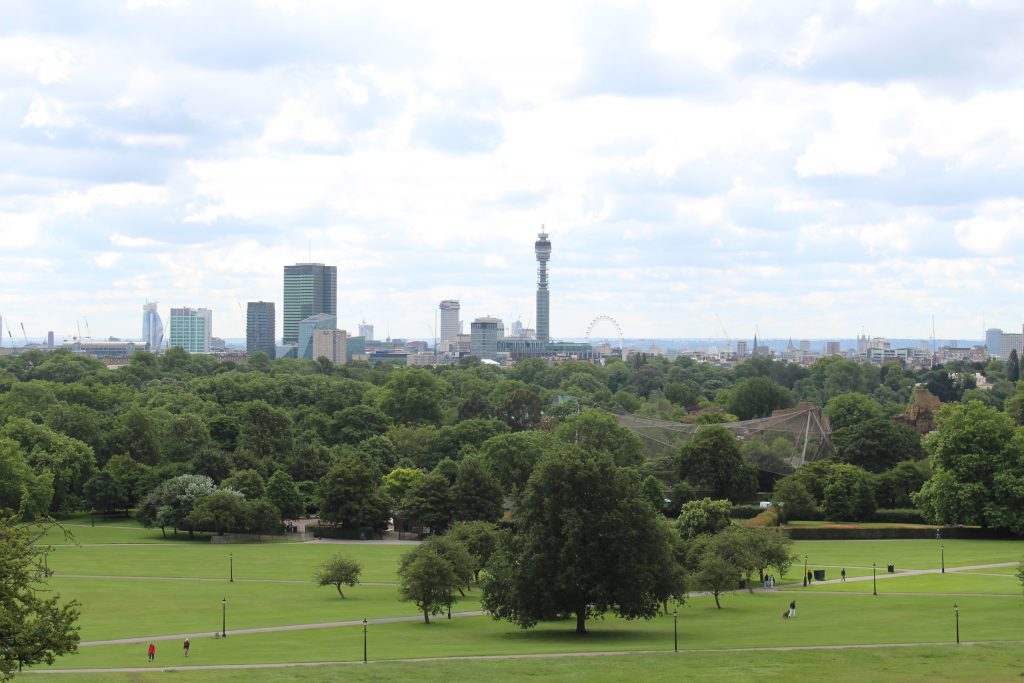 See the parks! Check out the local stores! Just wandering around was fun because we were able to see so many different things. We explored parks, open-air markets, and both local and chain stores. I personally enjoy stopping in grocery stores when traveling to other countries to bring home typical, everyday aspects of their culture as souvenirs, such as cereals or candy for my other kids at home to try.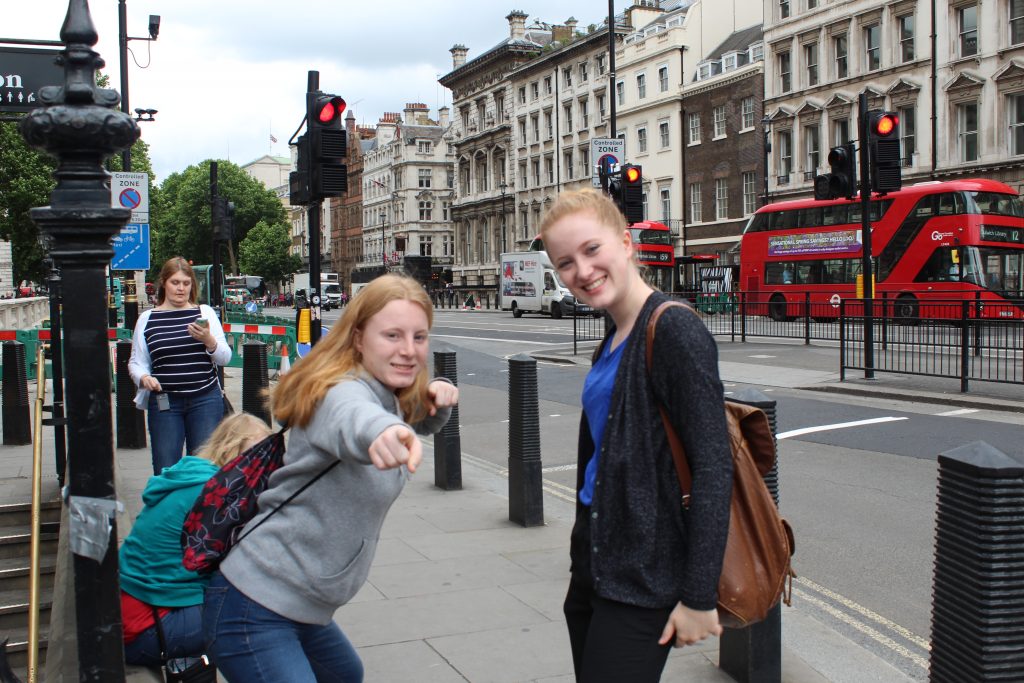 I also recommend checking out as many local museums as possible. They are fantastic and the majority are free!! We had the opportunity to see Churchhill's War Room and The British Museum. Churchhill's War Room was a fantastic opportunity to learn about all of the World War II history while being in the exact location where the events actually occurred!
The British Museum was also phenomenal because it held so many important pieces of history from throughout the entire world! We were able to see the Rosetta Stone and an Easter Island statue, just to name two of the amazing things in the museum!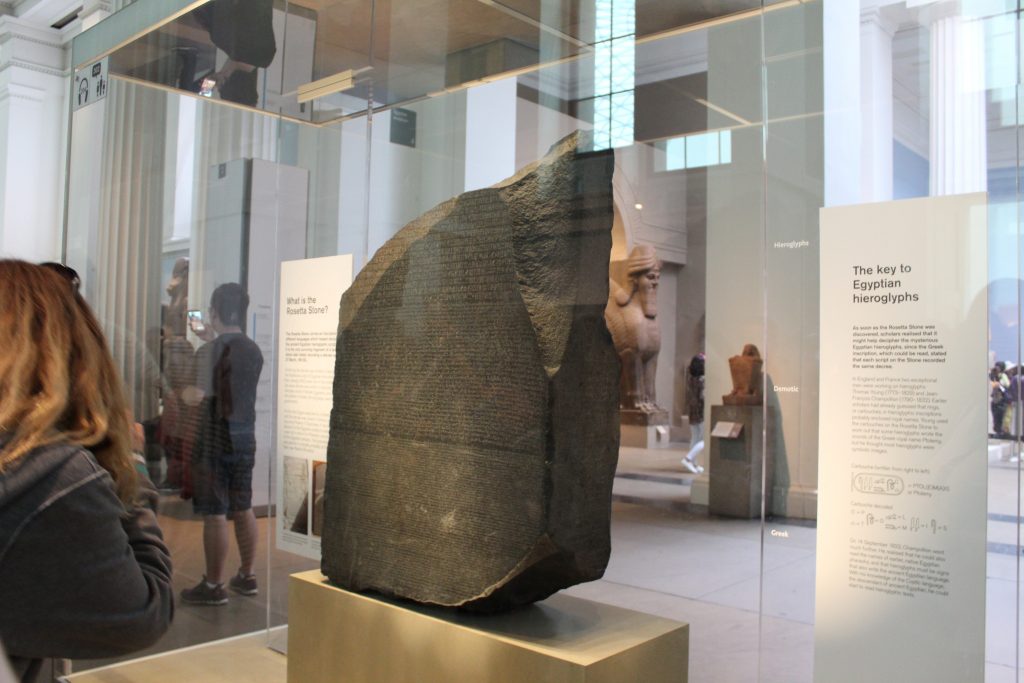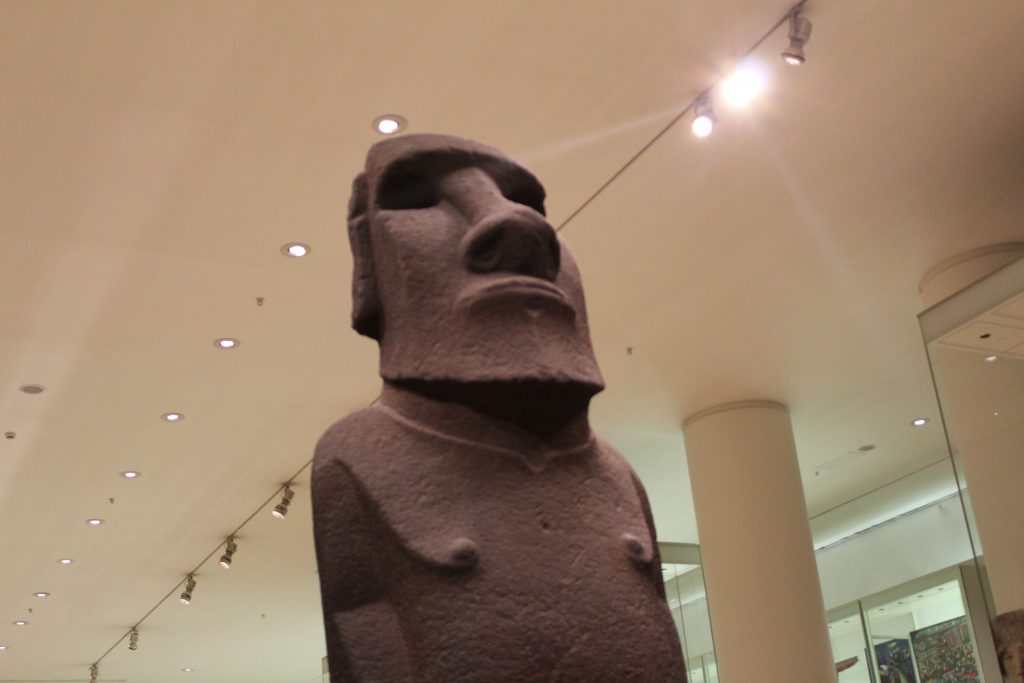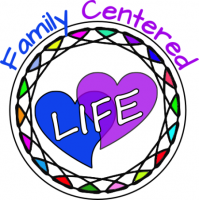 Bonus—the opportunity to stay at the Girl Scout World Center—Pax Lodge!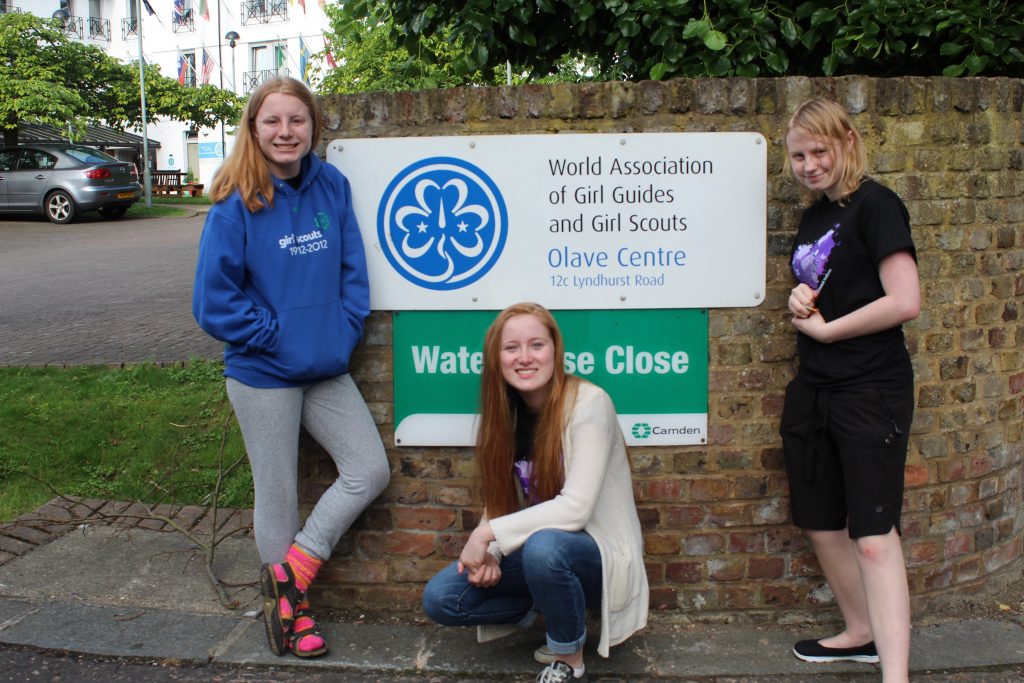 Pax Lodge was a hostel for Girl Scouts from all over the world! There are a total of five Girl Scout World Centers with one in Mexico, Switzerland, England, India, and a roaming World Center in Africa. I have had the privilege of staying at three of the five Girl Scout World Centers and my Girl Scouts had the privilege of staying at the one in England and the one in Switzerland on this same scouting trip to Europe.
Pax Lodge was very close to a tube station, neat shops, and great restaurants! It was an amazing adventure and I cannot wait to return to London again in the future!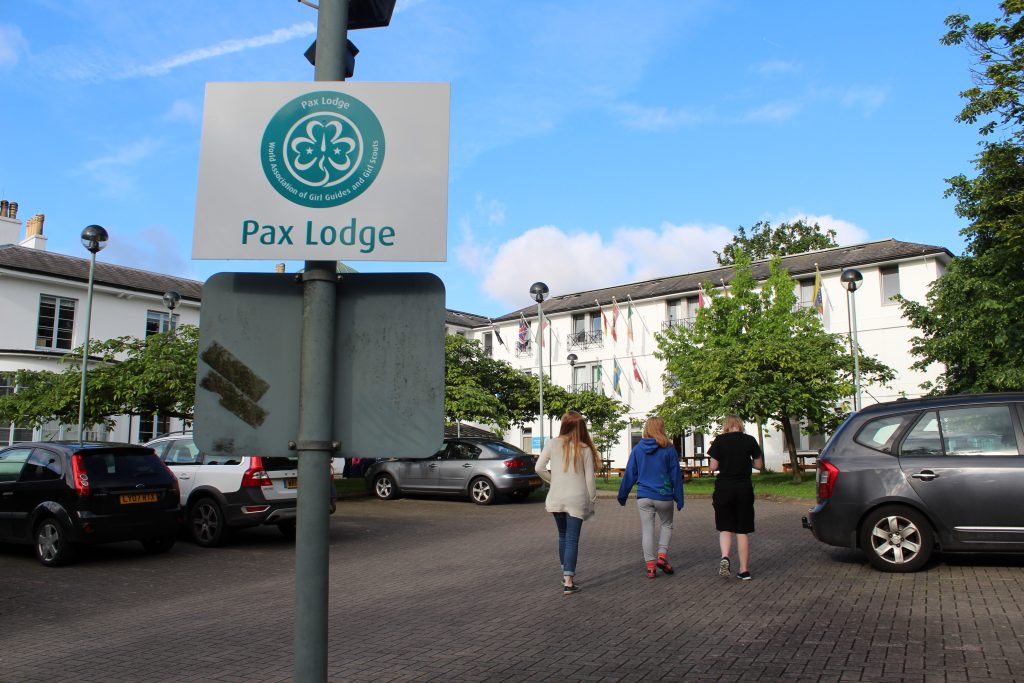 For more information about traveling, check out our post on packing!
---
---