Women (especially mom's) are often the hardest people to buy gifts for.
They are typically the ones that do all the gift planning, present purchasing, and wrapping. We love them and they seem to always know what we want and need, but we often don't know exactly what they want.
We are here to help with that!
The following contains a wide variety of unique and fun ideas that your favorite lady will love! Whether it's your wife, mother, coworker, adult-age daughter, or family friend, check out these amazing gift ideas!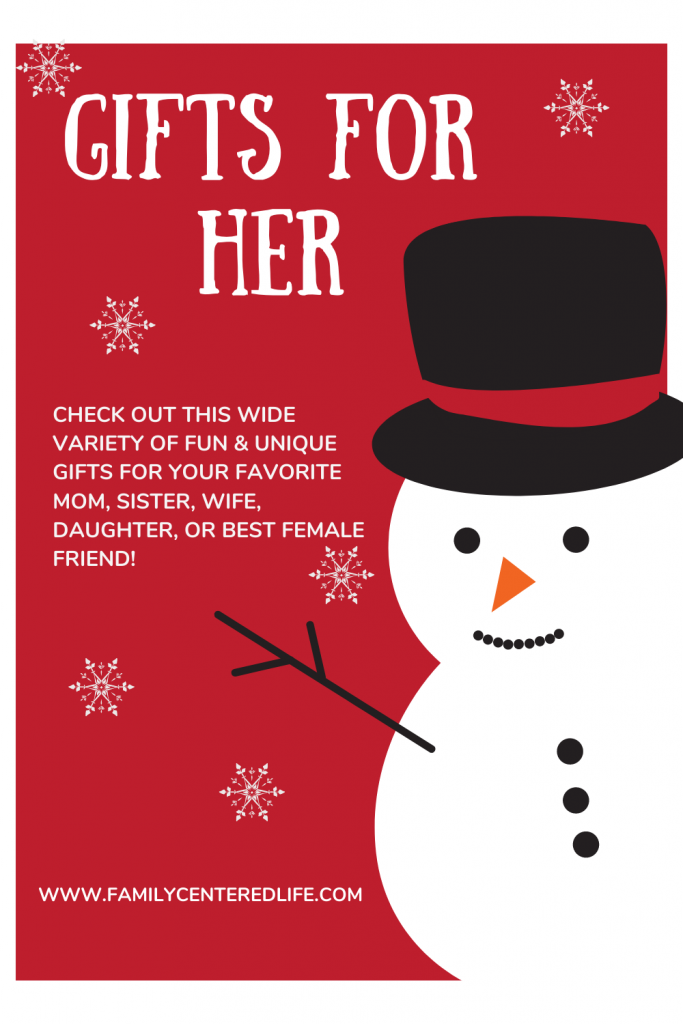 All of the following ideas are items I find are useful and fun! Some of the ideas below link you to affiliate accounts. However, everything here is something I would recommend, would purchase for a friend or family member, and/or already own! ENJOY!
---
Relaxation
Something we can all use a little more of is relaxation! Moms (and women in general) are notorious for putting the needs of others in front of their own. Helping them find ways to relax and take care of themselves is definitely something they (and any of us) can use.
Here are some fun ideas for relaxation!
Puzzles
Puzzles are a fun way to spend time alone or with the family enjoying some peace. Here are some of my favorite designs! I'm particularly partial to the Mickey-shaped one!!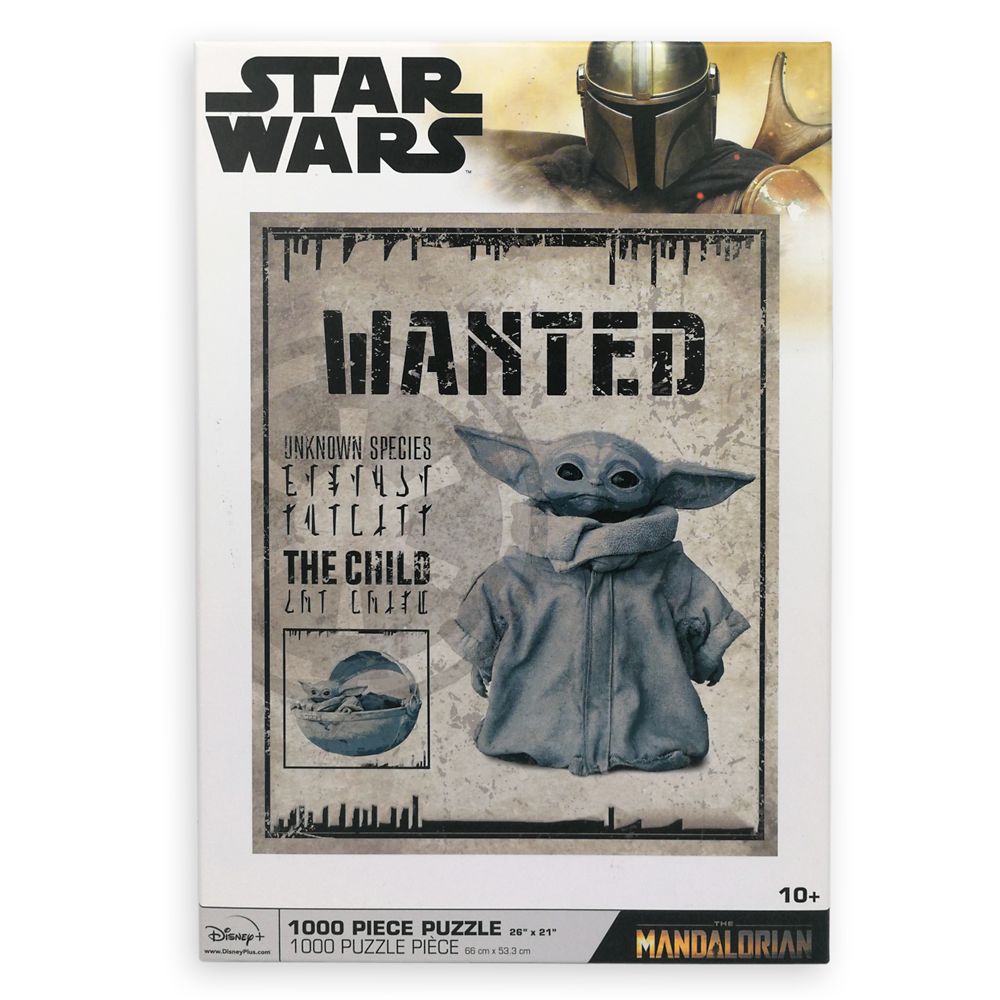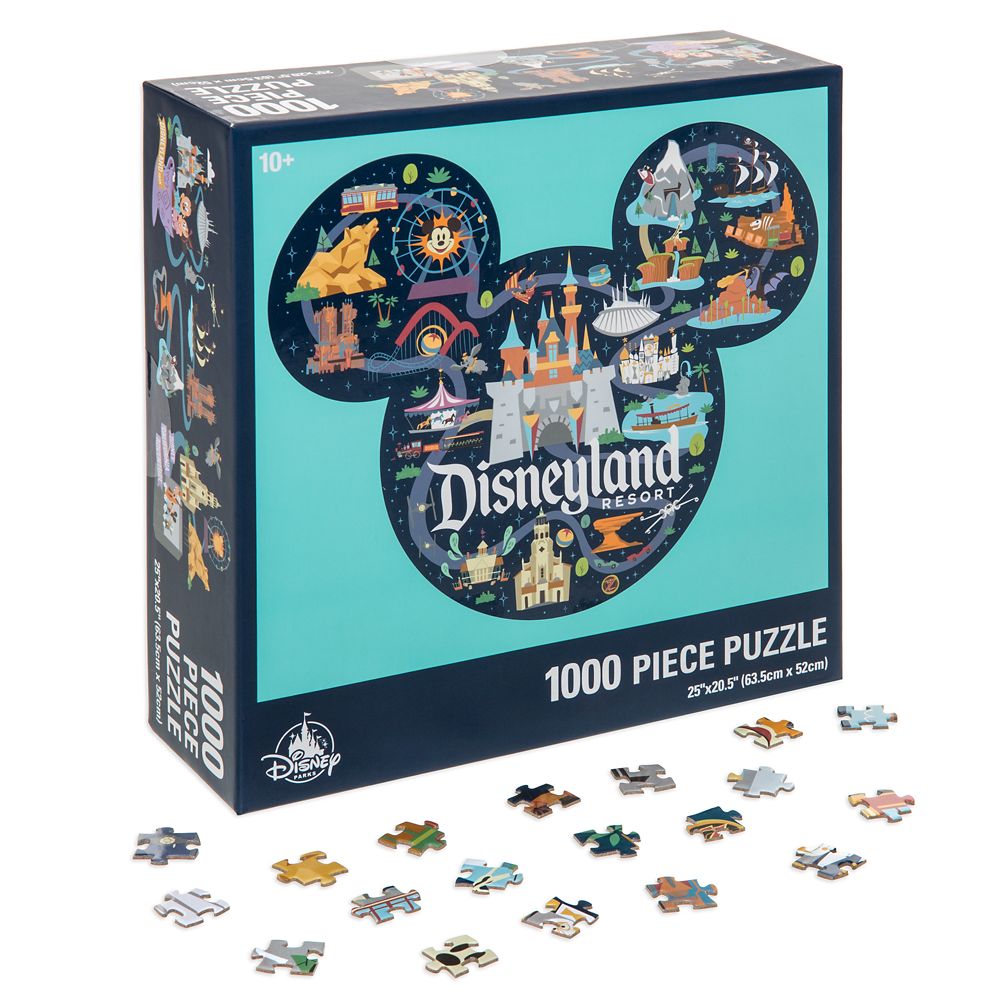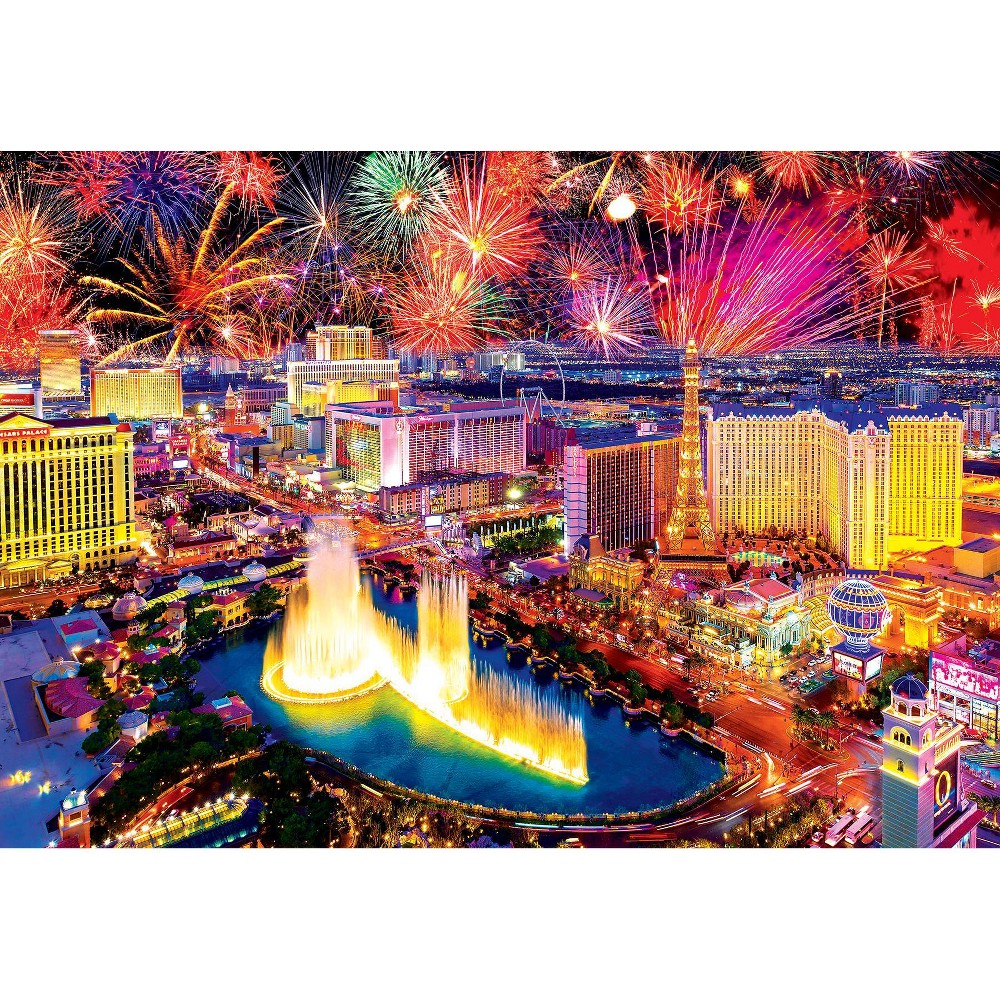 ---
Essential Oils
Essential oils are used by many people to help them to relax. They can be used to help with relaxation, sleep, mood, and headaches. Healthline has some great information about the effects and benefits of essential oils.
They can be used in a variety of different ways, depending on what each person likes best. You can use them on your skin, such as your wrist, or put them in diffusers to spread the scents around the room. I have a diffuser in my office at work.
Personally, I like peppermint, lemon, and orange for my office. Recently, I put a little drop of peppermint in my mask and have enjoyed that on my stressful days at work!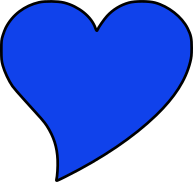 ---
Hammocks with Stands
What better way is there to relax than to be in a hammock?!?!
We have the ability to hang three in our backyard. (Check out the picture below…we have room for the three swings and the other three openings have hooks for our hammocks!) There are many days all three hammocks are filled with someone! It makes me feel like I am at a tropical beach resort, even if it's only for a few minutes.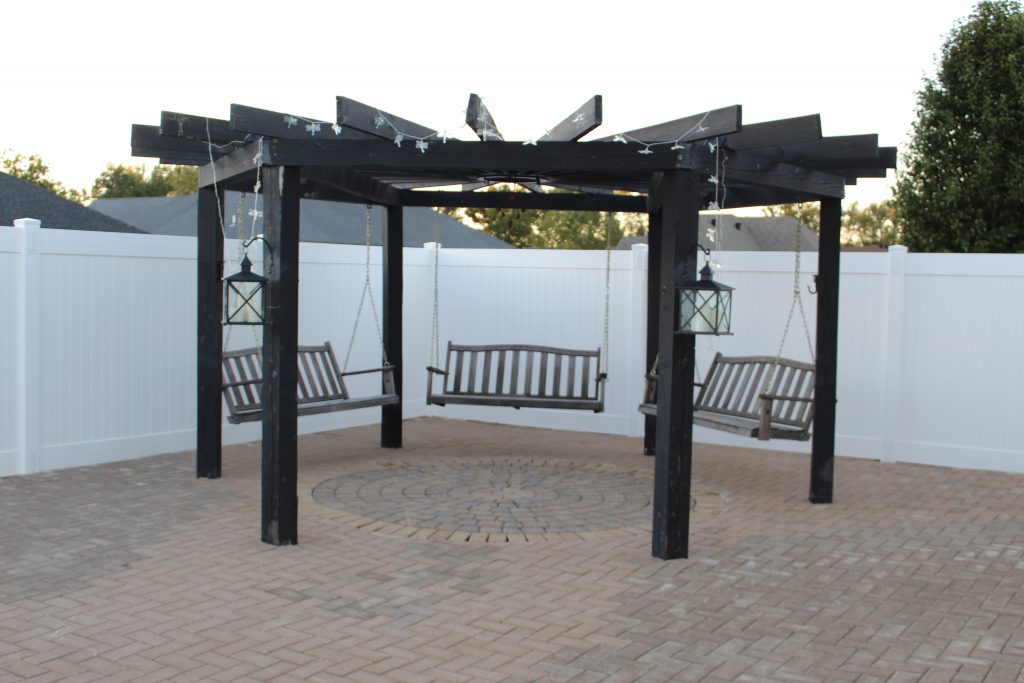 Not everyone has the space for an adorable pagoda like we have in our backyard (thanks to my wonderful husband and his hard work building that for us)! So the next best option is one that comes with its own stand! Plus, that one is WAY more portable than what ours is!
---
Adult Coloring Books
Adult coloring books are relatively common anymore, but they are still fun! There are tons of great designs available, but here are two of my favorites (of course one is Disney)!
I also found some great markers! As a psychologist (and recently retired Girl Scout leader for about 25 years), I've definitely had my share of art supplies. I know what I like to work with and which ones are not so easy to work with!
---
My Favorite Hand Cream
This one is my personal favorite! Lotions are always great, especially with the increase in hand-sanitizer thatn can dry out our hands. I've tried various lotions adn hand creams throughout the years, but this one is the most amazing!
It's not fancy and it's definitely not in mall-brand packaging, but it works better than anything I have ever used. I get really dry skin and this is the only cream I have ever found to help my hands and feet!
---
Parenting Support
All parents need support of one kind or another. Whether it's a babysitter so they can date their spouse or just make a quick run to the grocery store, parents need help, support, and stress relief.
Parenting Tips and Tricks
Parents can get support from free online parenting support groups and from reading material. Reading material makes fantastic gifts for the Holidays!
This is my parenting tips and tricks book available on Amazon in paperback and Kindle.
Here are several other book recommendations to make parents' lives easier!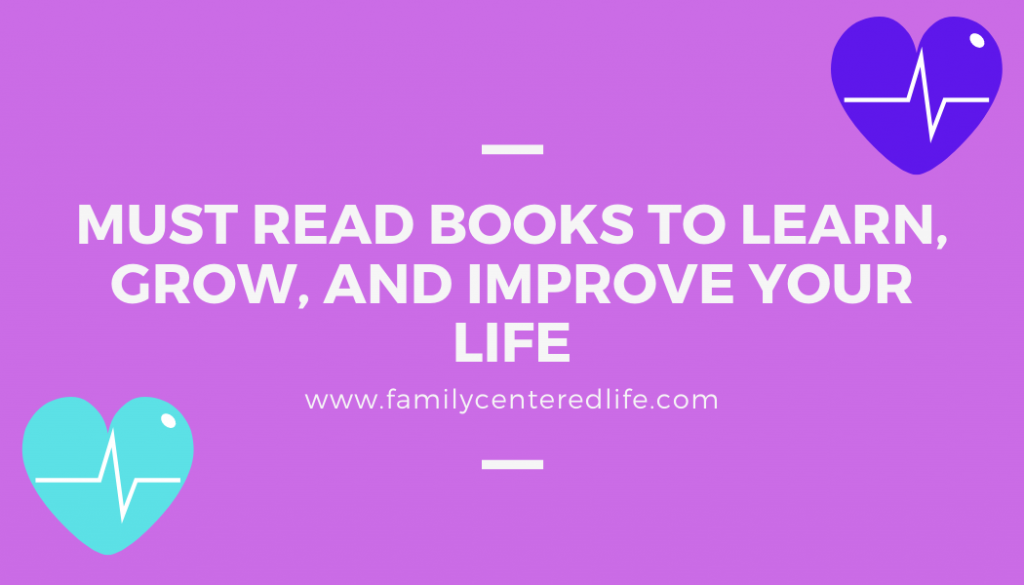 ---
Time Timer
The Time Timer is a very simple (and fun in my opinion) way to make parenting less stressful. It is a visual timer so that children and parents can see how much time is left for the child in time out or the time the child is allowed to play with a toy or do an activity.
The visual presence of time helps keep kins from constantly asking how much longer because they can see how much time is left! I love using timers with kids that they can visualize. It makes like just a little simpler.
---
Well…Chocolate is a great parenting back-up plan
Need we say more!?!? Chocolate is a commonly used stress-reliever for many parents, especially moms! Am I the only one that has a stash of chocolate hidden in my bedroom closet in case of emergencies?!?!?
Plus…chocolate is definitely a one size fits all gift!
---
Environmentally Friendly
Might as well think about the environment when we are looking for fun and unique gifts!
Reusable Straws
I changed to reuseable straws and utensils a few years ago and love mine! I keep my little pouch with bamboo utensils and one of my silicone straws in my purse.
These are unique and useable ways to help the environment!
---
Air Plants
Plants and flowers are great gifts, but sometimes they are hard to care for and get forgotten about. Air plants are the perfect plants to forget about and still LIVE because they are pretty and take minimal care.
My older daughter got me one for Mother's Day a few years ago and it's alive and well on my window sill at work! Some of my other plants have come and gone, but my air plant is healthy and looks great (even though I forget to water that poor thing more times than I like to admit).
Cute and easy to care for! That definitely makes a perfect gift!
---
Travel
I'm a HUGE travel lover and will take any excuse to take a trip somewhere! I've done a lot of trial and error through the years and found some things I can live without when I travel and many that I can't.
I've learned I can live without that extra outfit, I can downsize my toiletry bag, and I don't need quite so many toys and activities to keep my grandkids busy. I only need one jacket that I can wear in different settings, rather than packing two or three jackets or sweatshirts..
I've also learned I cannot live without extra snacks, my water bottle with a carabiner I can attach to my backpack, and my passport holder. It keeps all my tickets, documents, and extra cash in one place, that was I don't lose anything! I also cannot live without my Disney trading pins and my Mickey ears (at least when I'm in the Orlando area)!
Passport and Travel Document Holder
This one is very similar to the one I own! (Mine is so old I don't even think they make them anymore!) I love being able to keep everything in one place and find it easily! Mine is bright blue so it sticks out easy in my backpack.
---
Neck Fan for the Next Warm Weather Vacation
We travel to Florida LOTS and, being from Indiana, I'm not super used to the heat and humidity the Orlando summer has to offer. Since I was lucky enough to get to Disney World shortly after it reopened, I had to try to find some additional ways to stay cool. I brought my cooling rag, my big ugly hat, and my son's battery-operated hand-held fan.
However, I decided the hand-held fan wasn't best for me and I needed something hands-free. Unfortunately, I didn't stumble across the neck fans until I got back to Indiana, so hopefully, this will help you out!
---
Carry-On Luggage
I've tried so many different ones through the years….wheeled ones, not wheeled ones, backpacks, and so many others.
The wheeled-ones are convient and easy to get from place to place!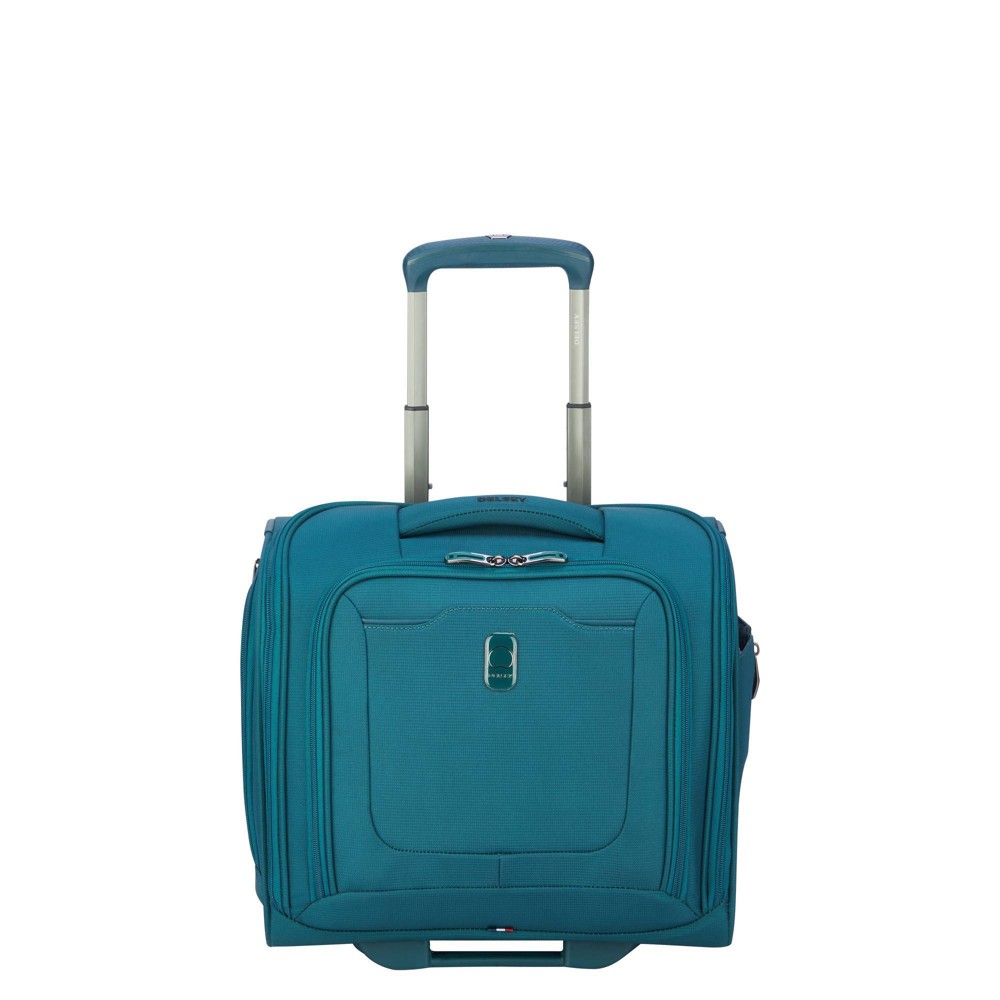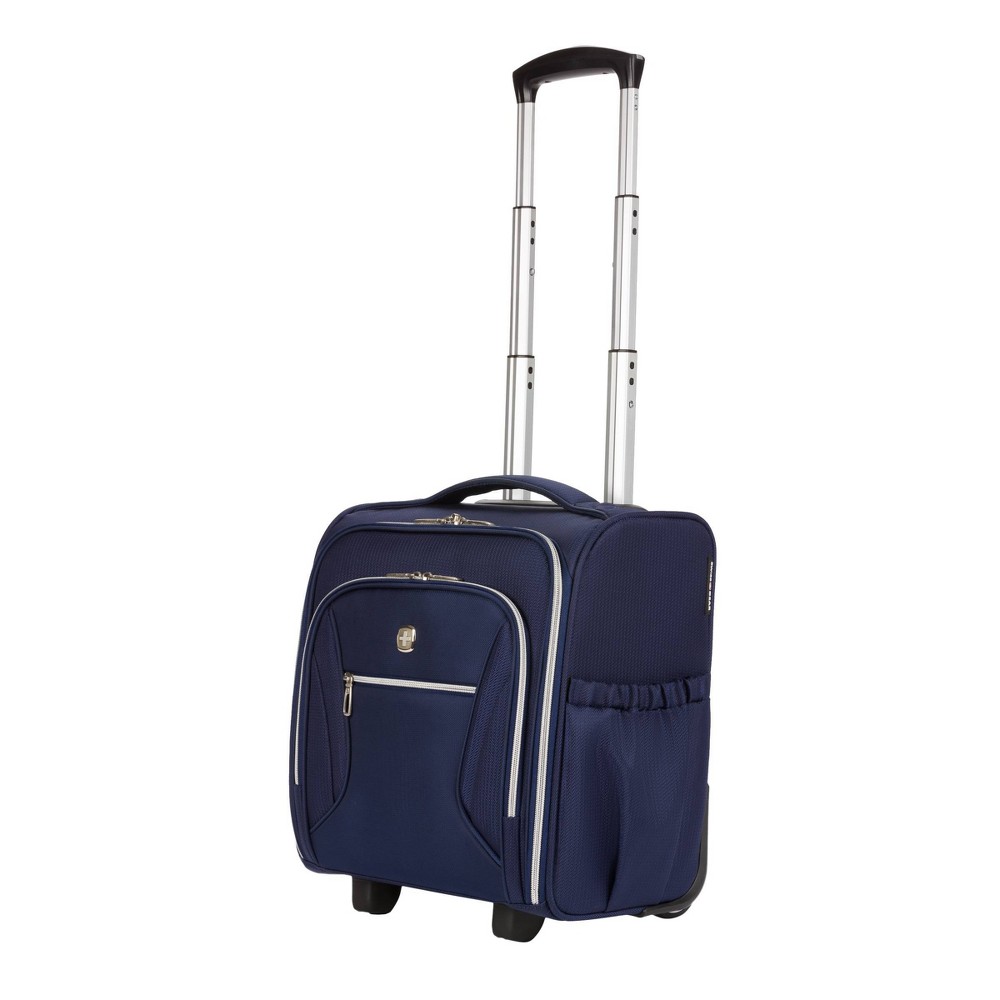 However, I always return to my tried and true backpack! I've had a Jansport backpack since my best friend gave me one for high school graduation (1995!) to use in college. I've gone through a few through the years (thought only three since 1995) and it's been a school backpack, diaper bag, toy bag, and travel bag.
Now, I can't travel without it. It's the perfect hands-free travel bag and, just like my fan, I prefer hands-free always! (I could go on and on…I really love my backpack!)
For more gift ideas for your travel lover, check these out!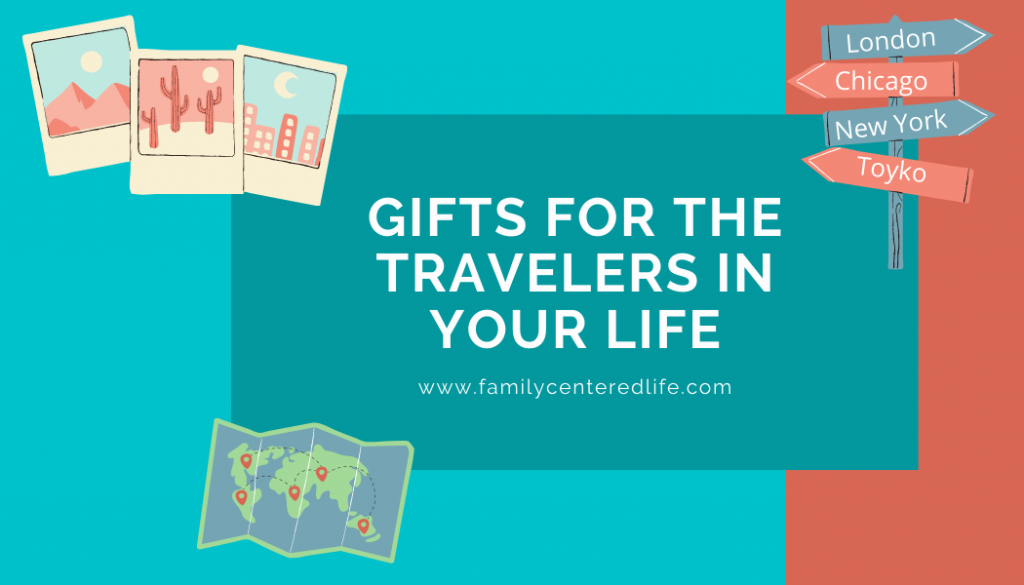 ---
Actually Take That VACATION
Well, of couse, this would be the most amazing present! It's the gift that keeps on giving with fun time and great memories!
I've not been to an all-inclusive resort since 2015 and I'm definitely ready for another one!
We are big theme-park fans at our house and LOVE any theme park.
SeaWorld is one of my personal favorites, though we don't get there as much as I'd like.
We typically get to Disney World and Unviersal Orlando more than any other theme parks, but love them all!
Save $53 on Universal 2-Park 2-Day Park-to-Park & get an extra day FREE!
---
Just for Fun
So many practical ideas for favorite female friends or relative…but now it's time for the unique, fun, and silly ideas!
Phone Holder
Who doesn't need a cat phone holder?!?!?
---
Toilet Night Light
Alright guys…this is the one! It will be practical and the start of many funny jokes and odd stories in the future!
Plus…not only is it useful for your wife so she doesn't fall in when the toilet seat gets left up….it's also a fun toy for potty training!
---
USB Flash Drive
If you have to keep your personal, work, or school information on a portable devise, might as well make it a cute one!
Plus, these make it easier to figure out which one is yours instead of yours being one of fifteen black thumb drives!
Colorful Masks
If we have to wear them…they might as well be fun!
Face coverings don't seem to be going away any time soon, so we might as well have cute ones!
I absolutely love the new material used in the Disney masks! It's a light weight, breathable material. However, you may want to consider purchasing a size bigger than you think you need because they run a bit small.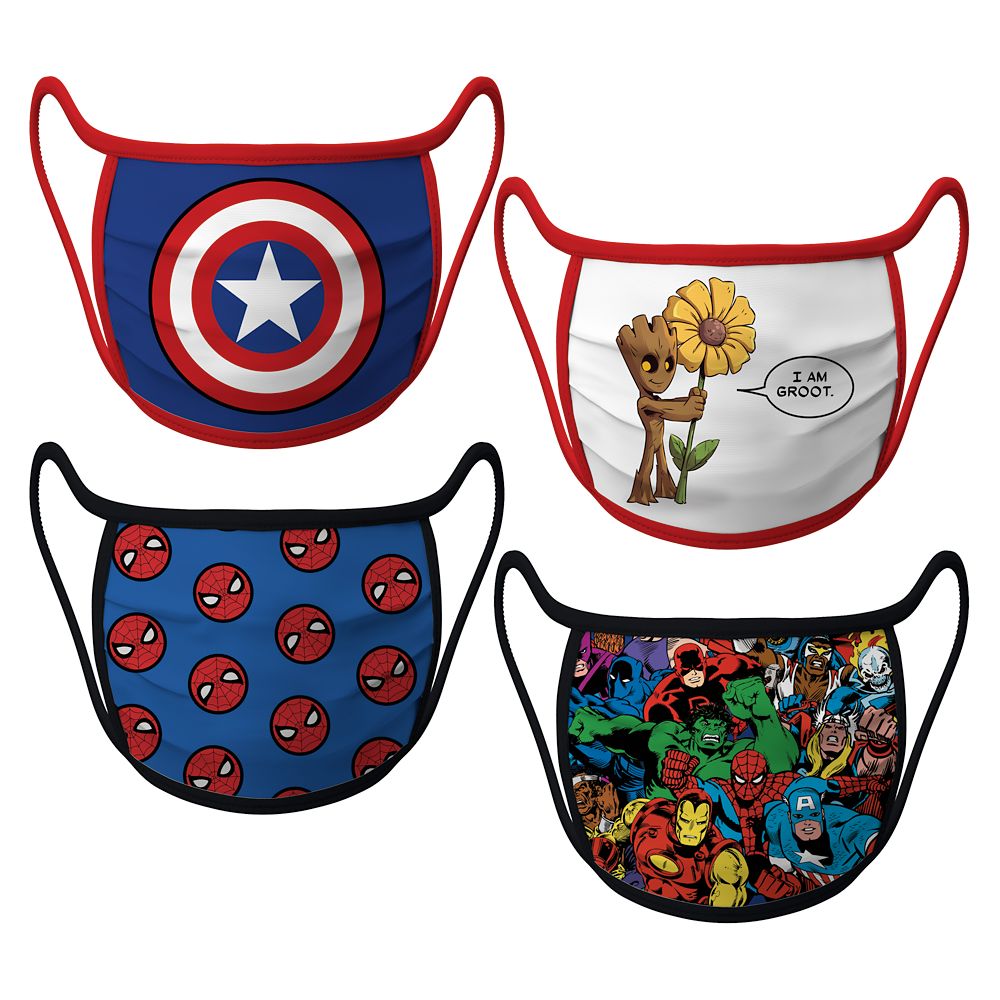 I don't have these yet…but they are on my wish list! (My husband has a friend going to Disney World soon and I've asked that he pick these up for me while he's there!)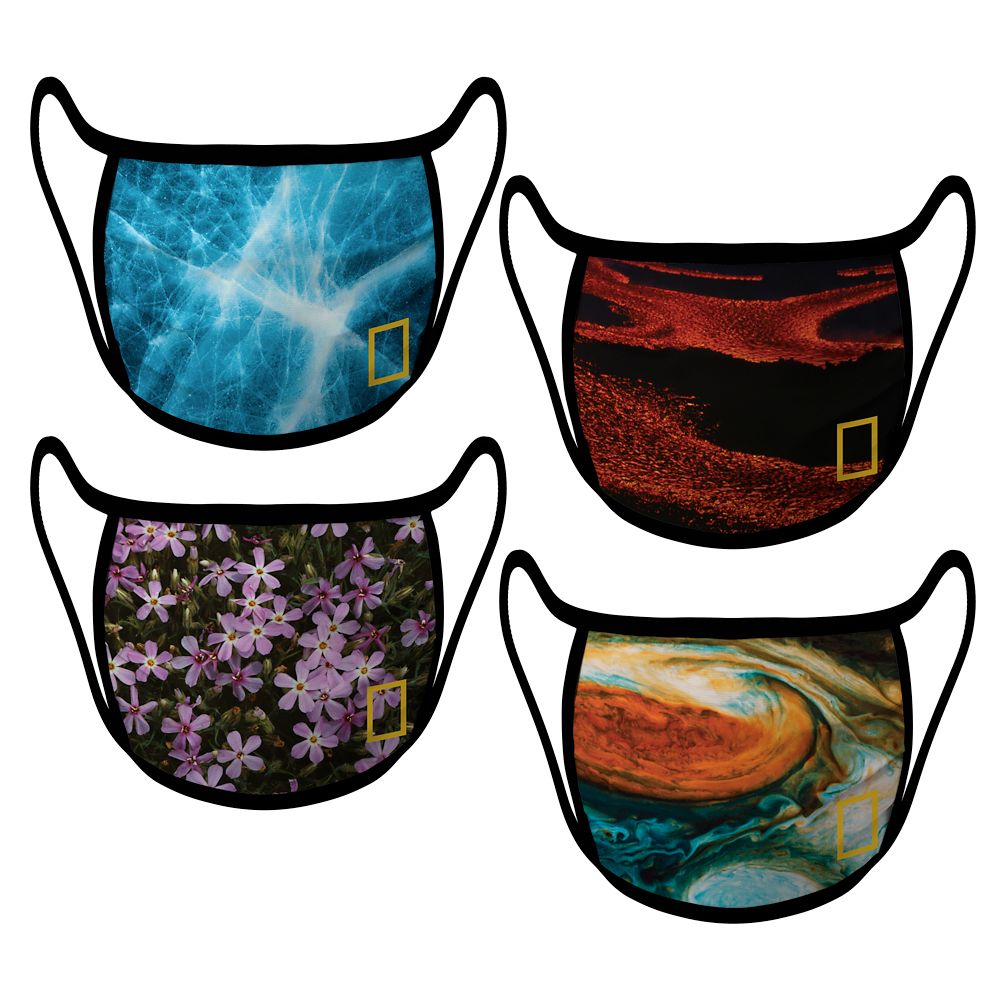 ---
Disney Loungefly Backpacks
These are a much smaller backpack than my Jansport ones that I love, but these are adorable and a great park back for Disney World!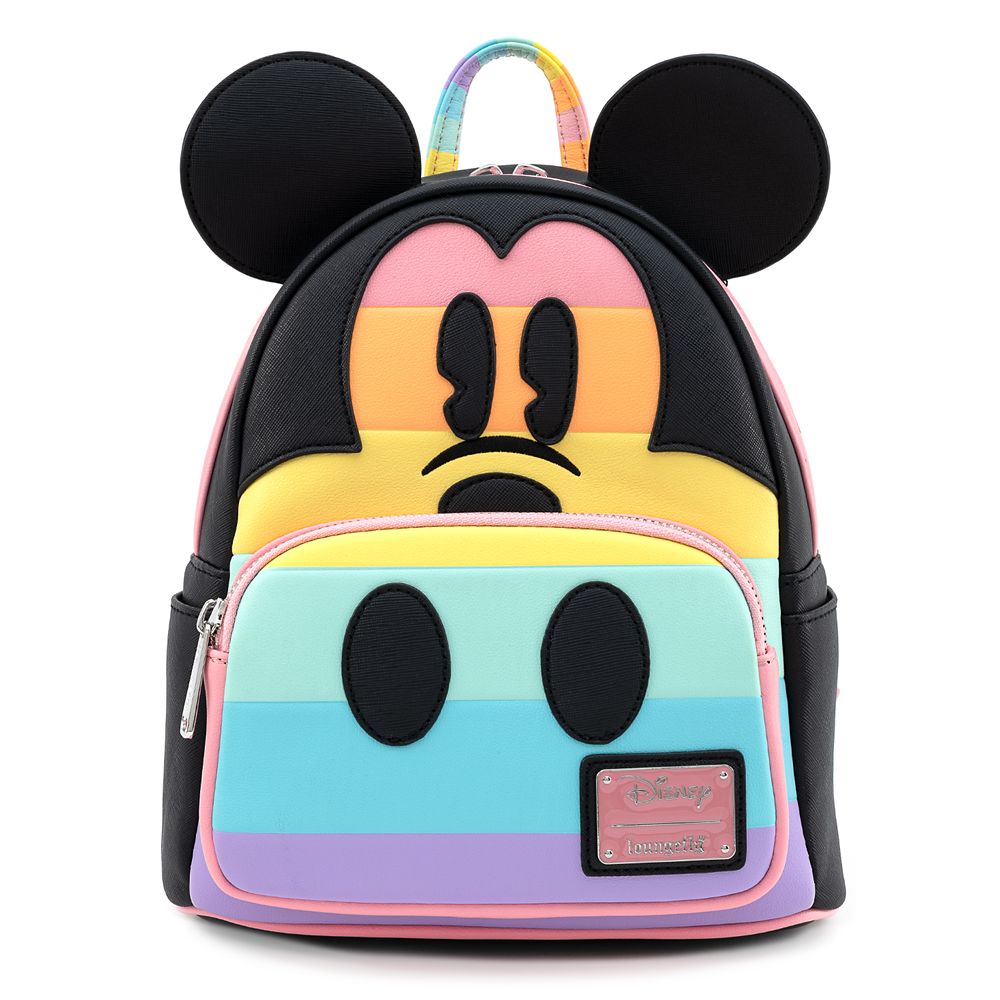 This one is my personal favorite!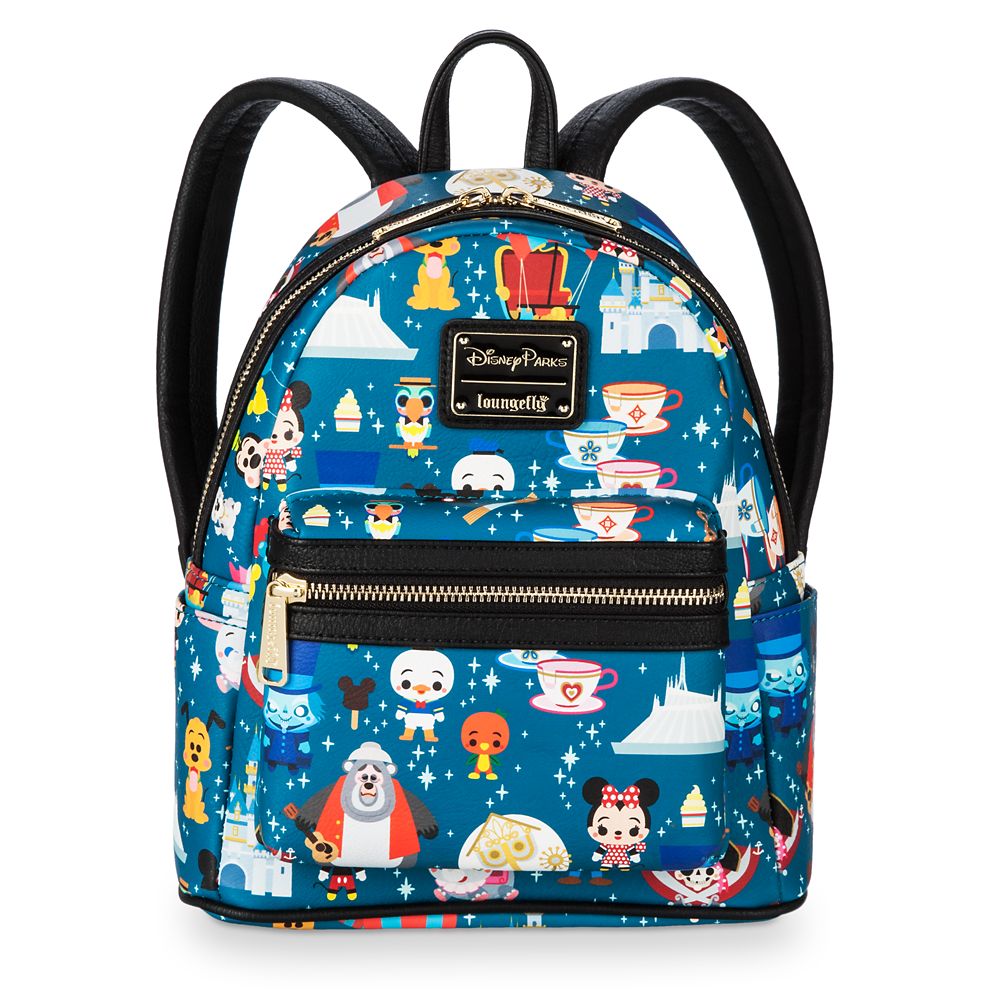 ---
Happy Holiday and Enjoy this Season of Giving!
For more great gift ideas check out these ideas…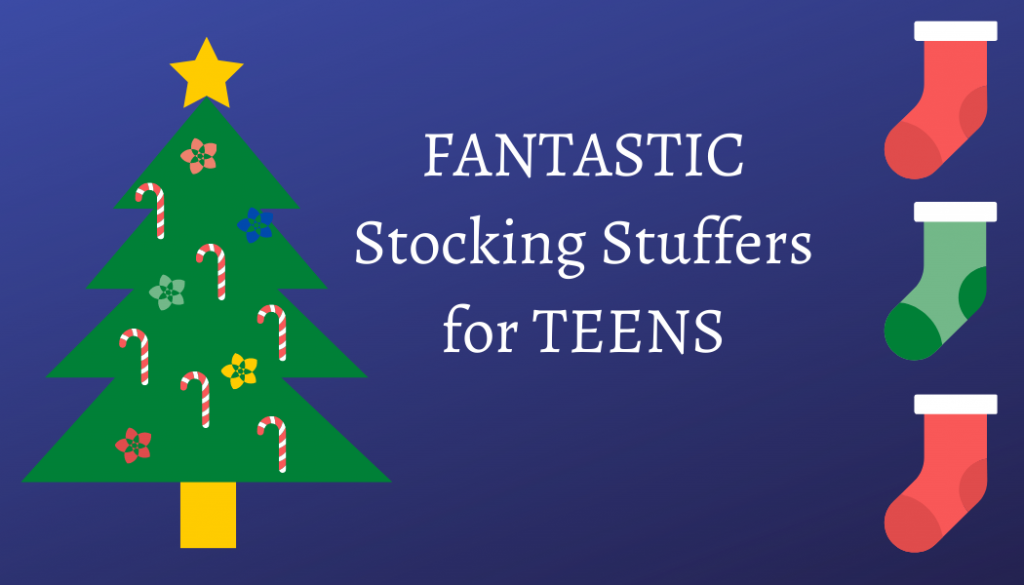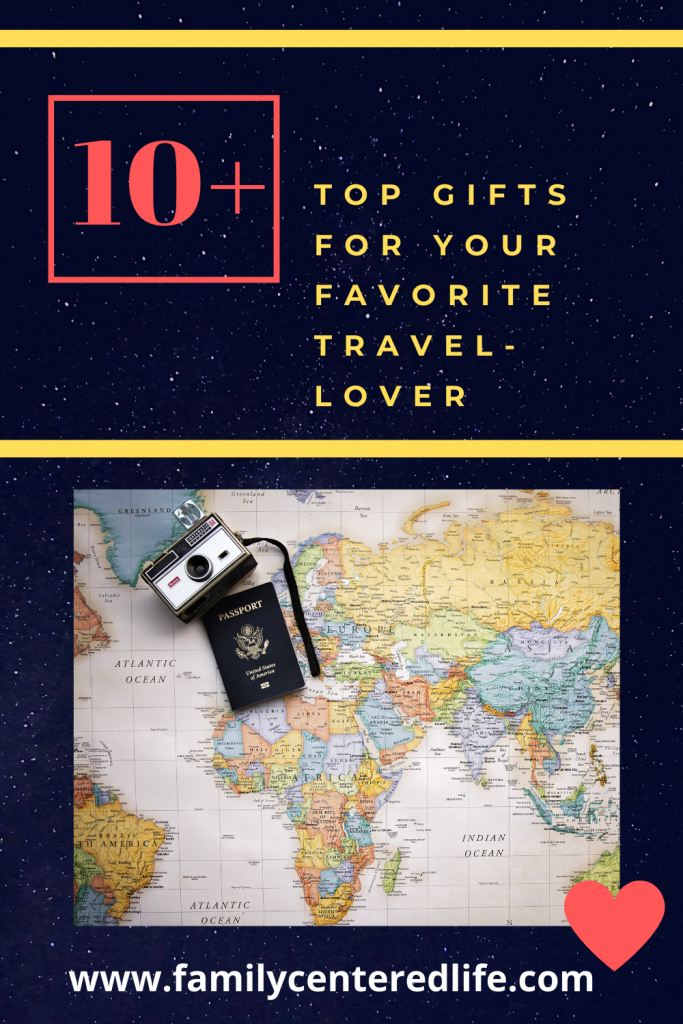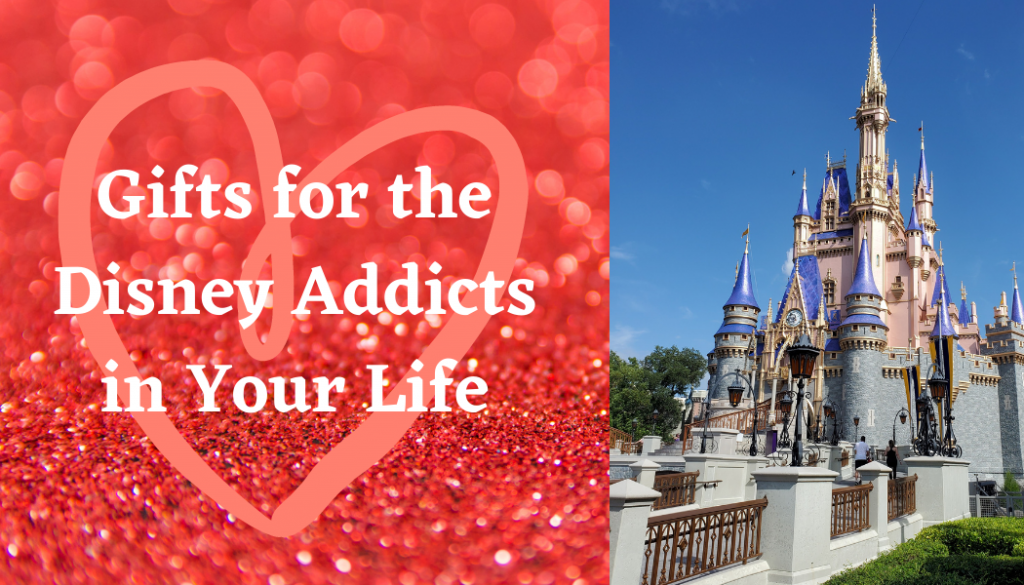 ---
---